This Blackberry Turkey Sub is one of my favorite things to order and my favorite restaurant! Simple but FULL of flavor!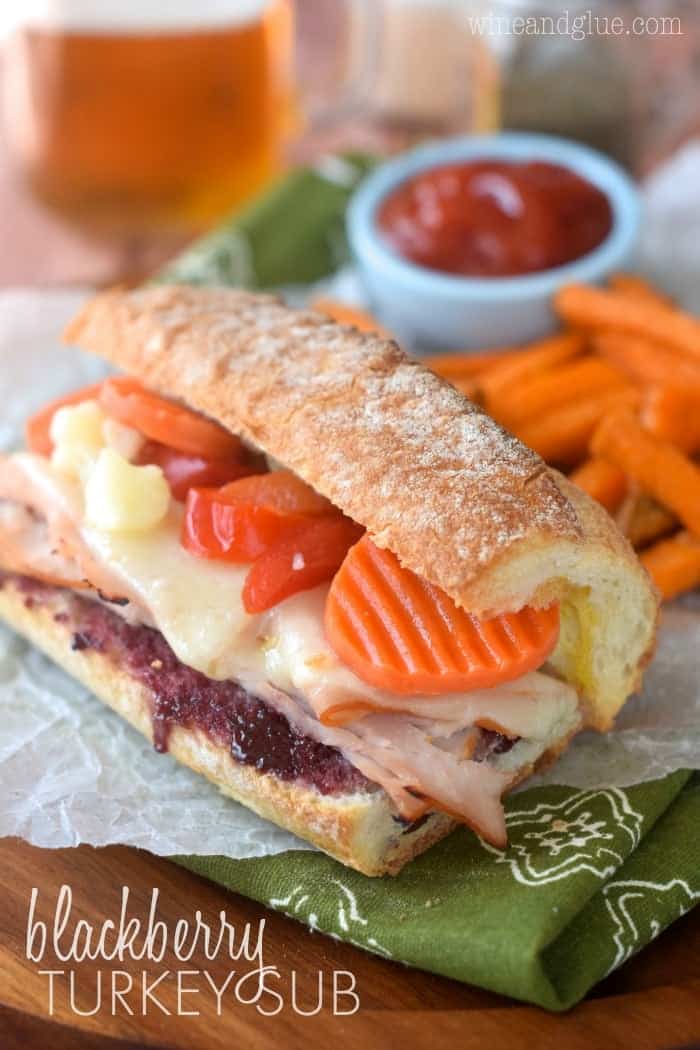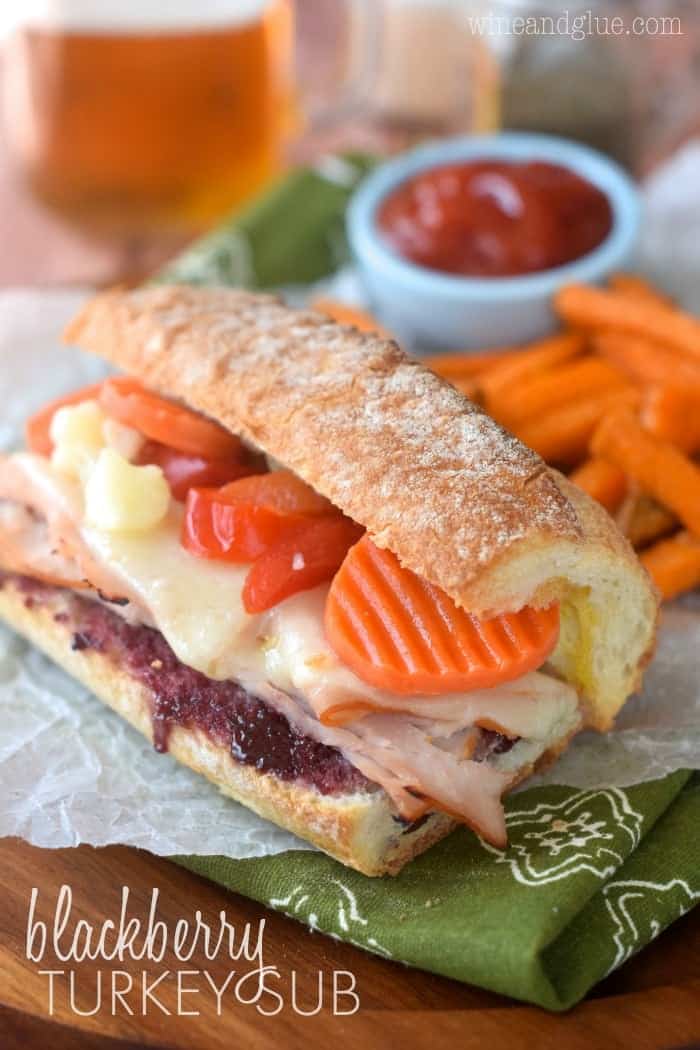 Did you have a good Easter weekend?
Ours was . . . eventful. Old Man Winter decided to give us the finger one last time and left me with a terrible cold and Quinn with the stomach flu . . . that made it's appearance at 4 am Easter morning while all five of us were sleeping in one room at my in-laws.
Yeah.
That happened.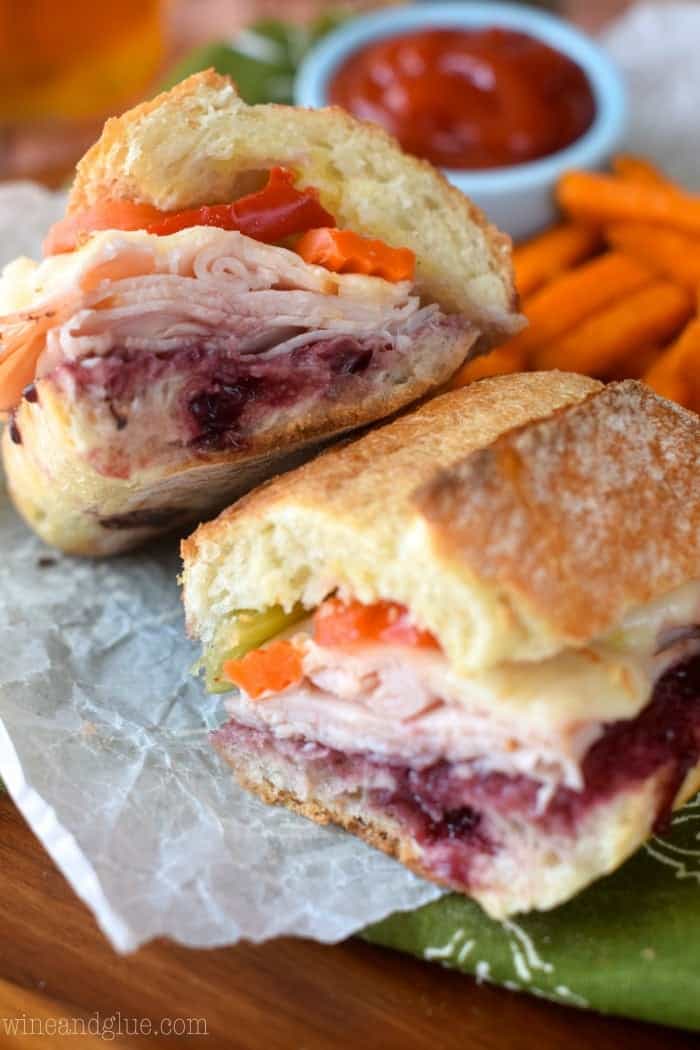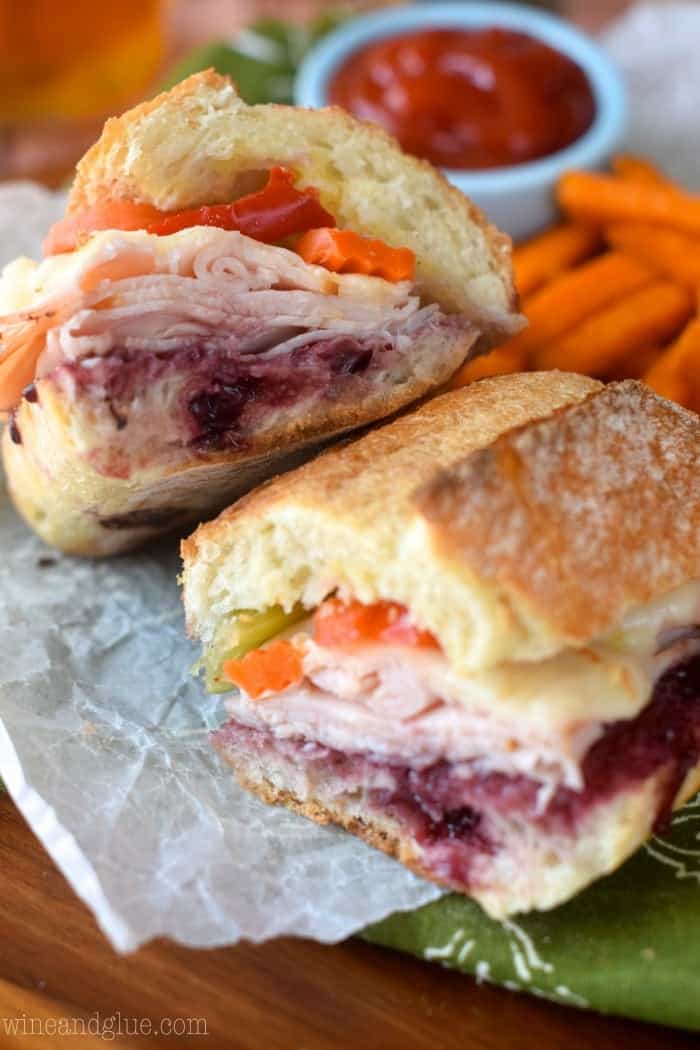 So let's talk about this sub instead.
There's a restaurant that my family frequents so much that they know us. And this sub is my favorite thing to get there. It is so ridiculously delicious. They serve it on a cibatta roll and with swiss cheese. Here I used a baguette and some provolone. Both are amazing, so just use what you can find. I always order mine with sweet potato fries.
Take that Old Man Winter! You may have destroyed my ability to get a full nights sleep, but I still have my favorite sandwich to keep me company!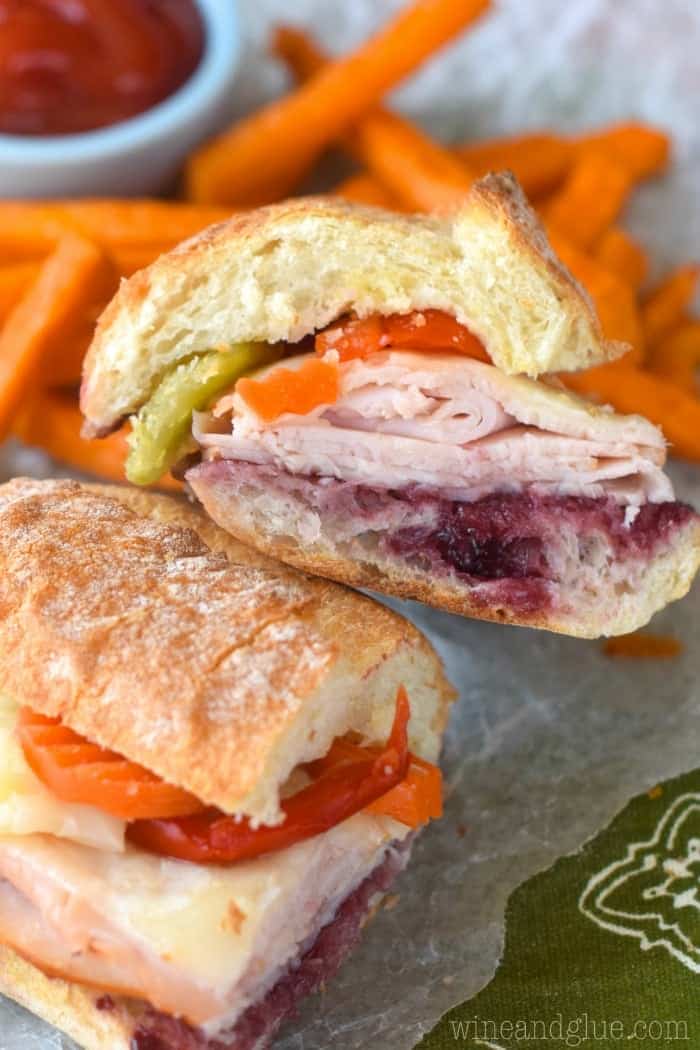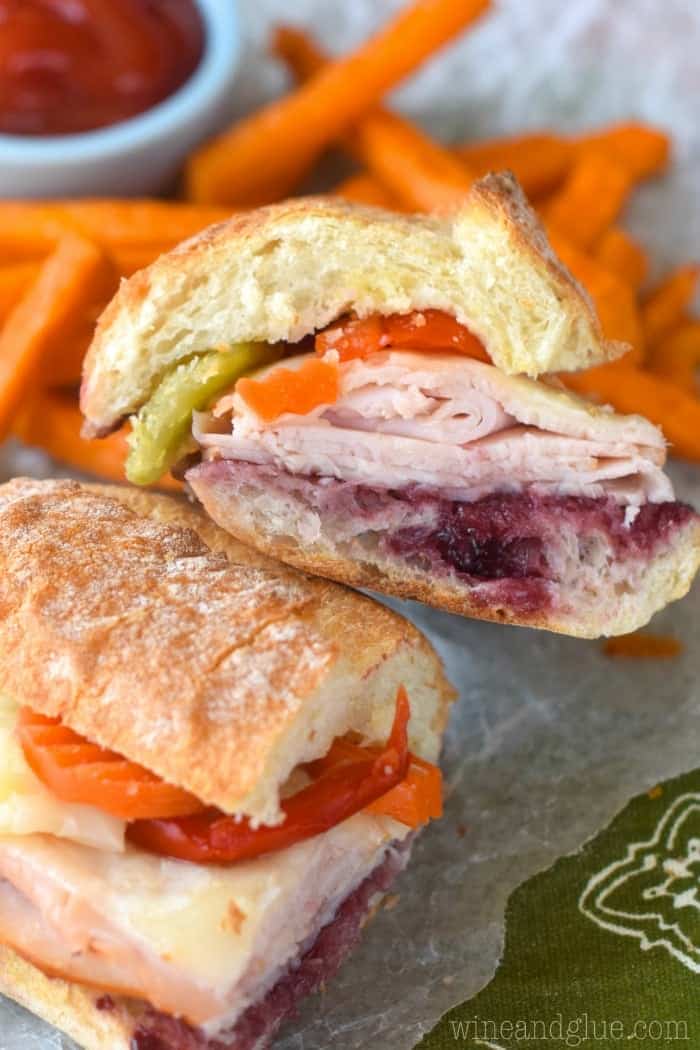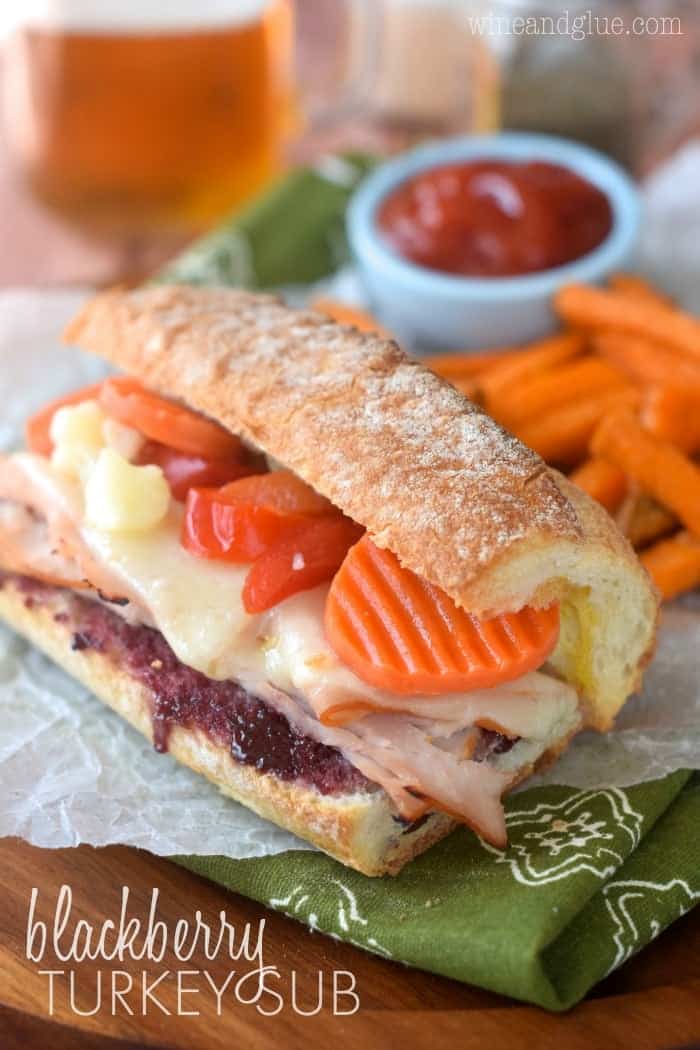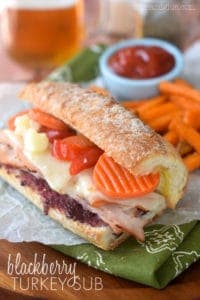 Blackberry Turkey Sub
Ingredients
baguette or cibatta roll

1 to 2

TBSPS

blackberry jam

2 to 4

oz

sliced turkey

2 to 4

oz

provolone or swiss cheese

butter

giardiniera mix
Instructions
Preheat the oven to 425.

Spread the bottom of the roll with the blackberry jam. Then add the turkey and the cheese. Butter the top of the roll.

Bake for approximately 10 minutes or until cheese is melty and beginning to bubble.

Take out and add the giardiniera mix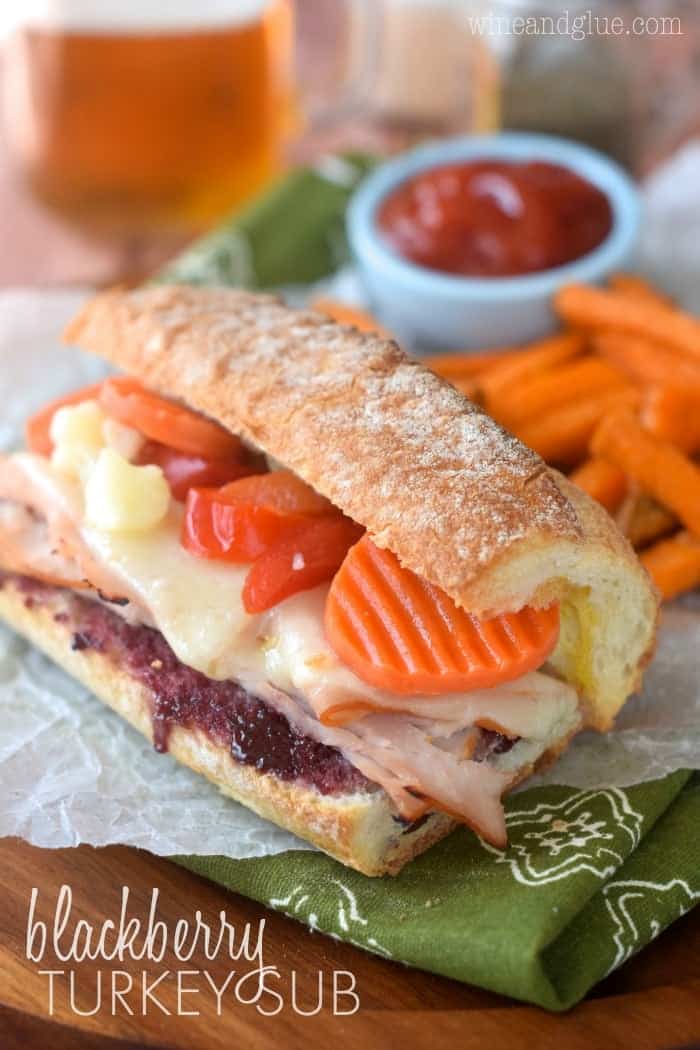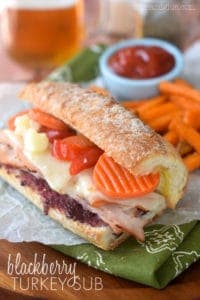 did you make this
Blackberry Turkey Sub
You might also like