These Blood Orange Margaritas are the perfect combo of sweet, tart, and gorgeous!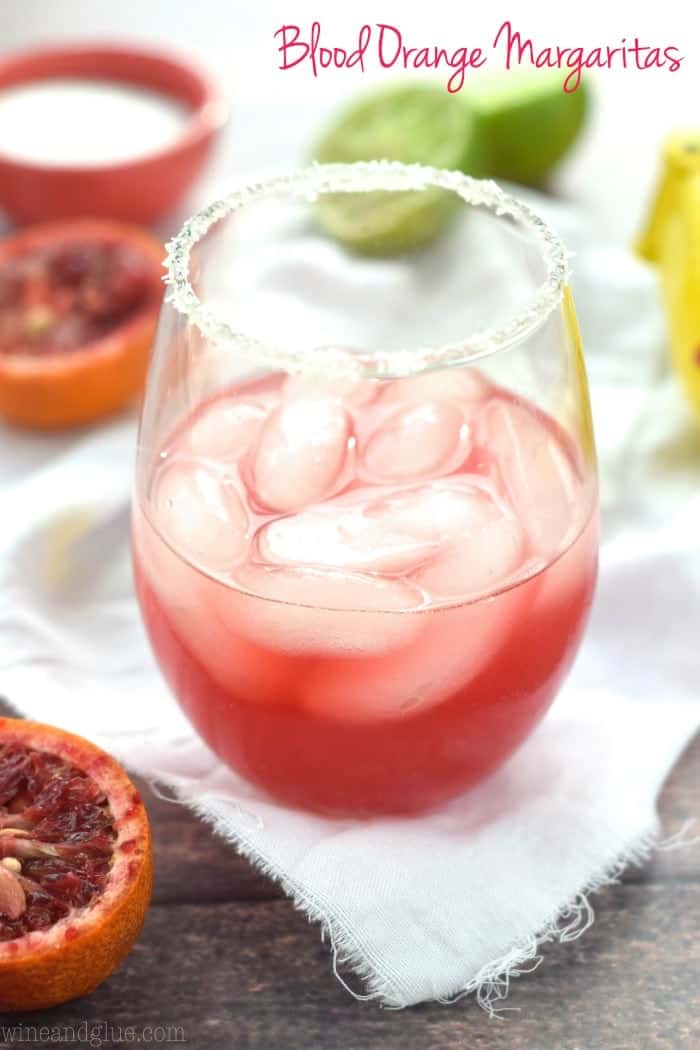 The other day I got a comment from a reader that pretty much made my whole week. I can't stop thinking about it.
Hi Lisa, I just wanted you to know that I stop by your blog daily and I have since I found it over a year ago now. Your kids -Elliot included- are gorgeous and I love reading the little stories about them that you work into your posts. They sound like they are a riot! It is that down to earth, humorous personality you inject into your posts that I think separates you from a lot of other of these types of blogs I've been to. I have to thank you. Unlike a lot of others who read your blog, I am not a mom. I am a college student who is currently trying to learn to make more than pasta and chicken and it is your recipes that I have used to get me going. I hope you'll keep blogging for a long time because I'm sure I'm not the only one who loves clicking to your page and seeing what will be there today!
It brought tears to my eyes and a permagrin to my face.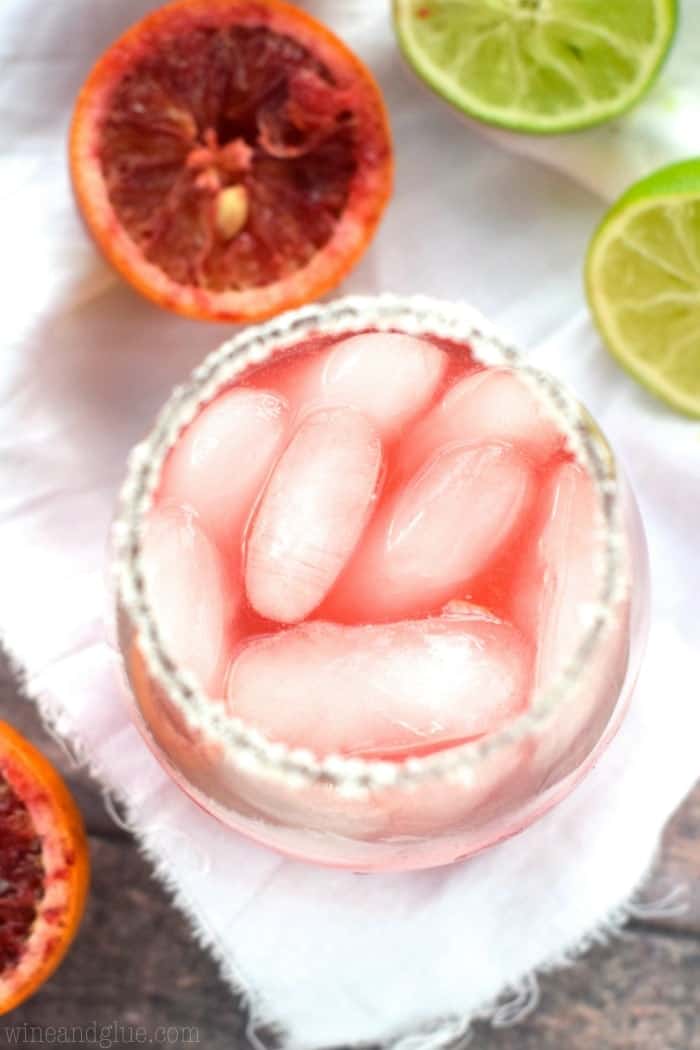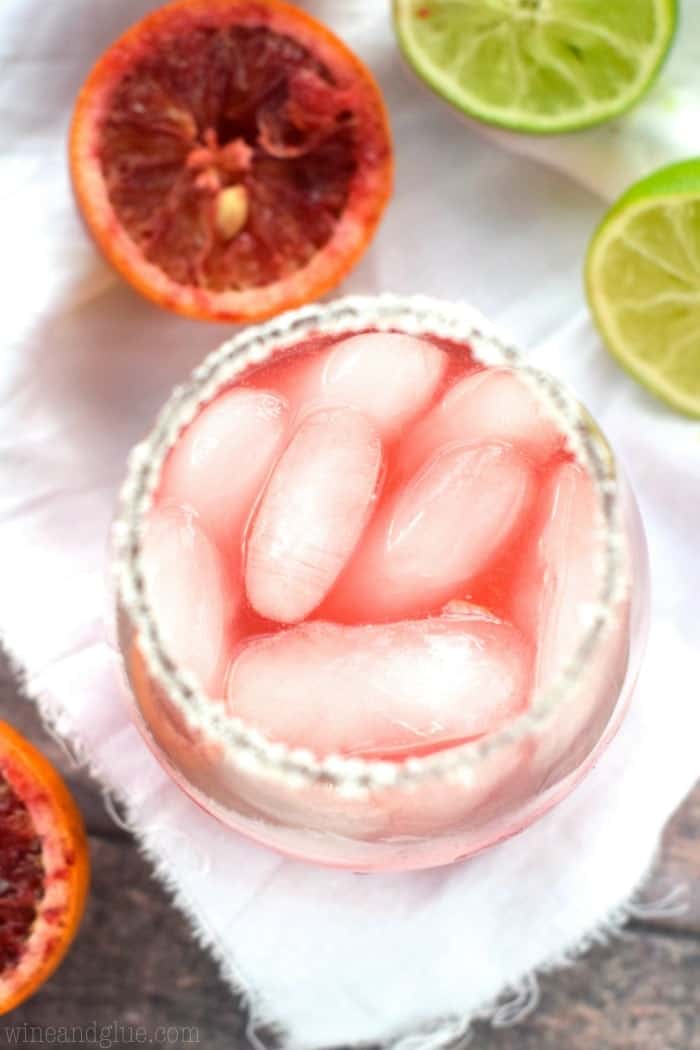 The idea that someone would actually visit this little blog daily is mind boggling. The idea that they learn stuff from me is just plain crazy. That she finds my stories entertaining? Truly awesome. That she took the time to tell me all of that? I mean, priceless.
It reminded me of when I asked people to do acts of kindness for Elliot. That's what it felt like. A random act of kindness.
With three little kids at home, who not only but deserve my time and attention, I have been asking myself a lot why I blog. And while I can't say that comments like this have ever been on my list of why I do it, it's like getting a huge bonus that you didn't expect.
I shared this comment on my personal Facebook page, and so many of my friends commented about how wonderful it was. Like the happiness in this one little message was kind of infectious. So, here's hoping it spreads to you a little.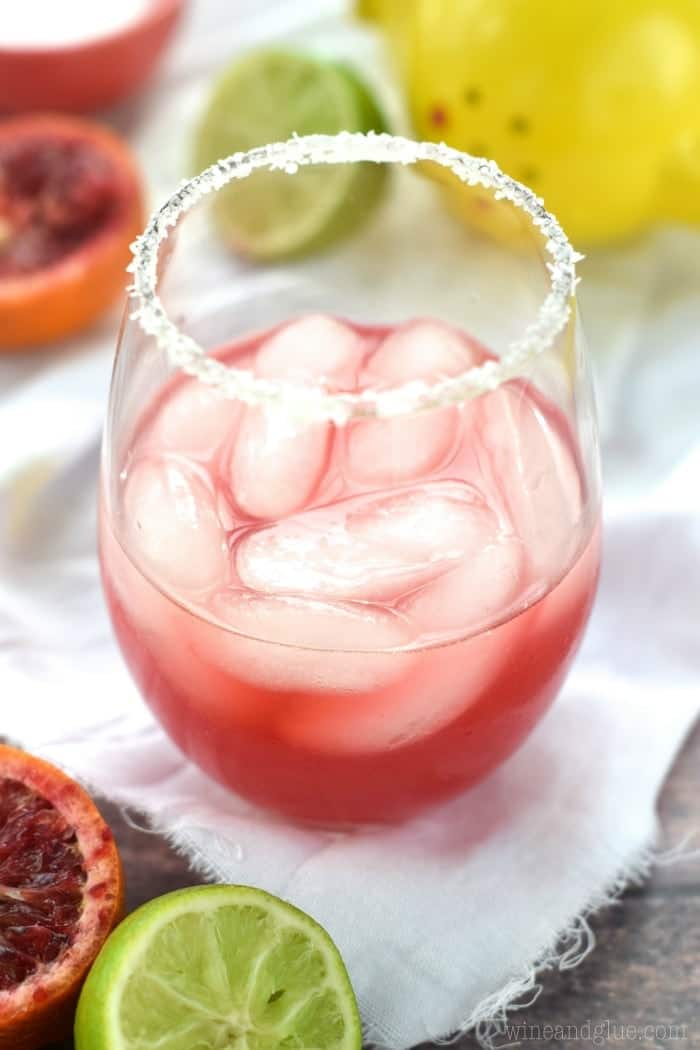 You know what else might spread a little happiness? This Blood Orange Margarita. So the inspiration for this came when I saw this AMAZING drink from Savory Simple. You have to go check it out, it's so gorgeous! So when I was standing around waiting for this pizza to finish cooking so I could photograph it and just barely resist eating it, I saw some blood oranges staring me in the face and I thought, "Margarita!!" If you are wondering if I think about cocktails whenever I have downtime . . . you are totally right. These margaritas are simple, sweet, tart, gorgeous, and totally delicious!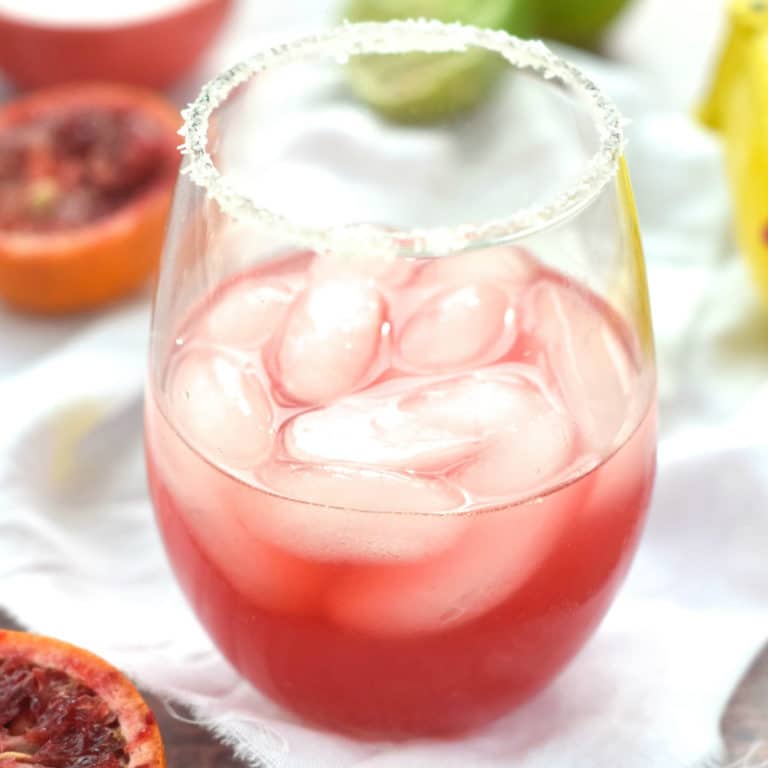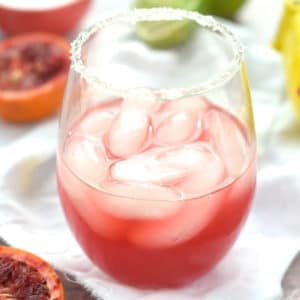 Blood Orange Margaritas
Ingredients
2

oz

tequila

2

oz

blood red orange juice

about two small oranges

1

oz

lime juice

about one small lime

1

oz

triple sec
Instructions
Mix all the ingredients and pour over ice. Serve in a glass rimmed with sea salt.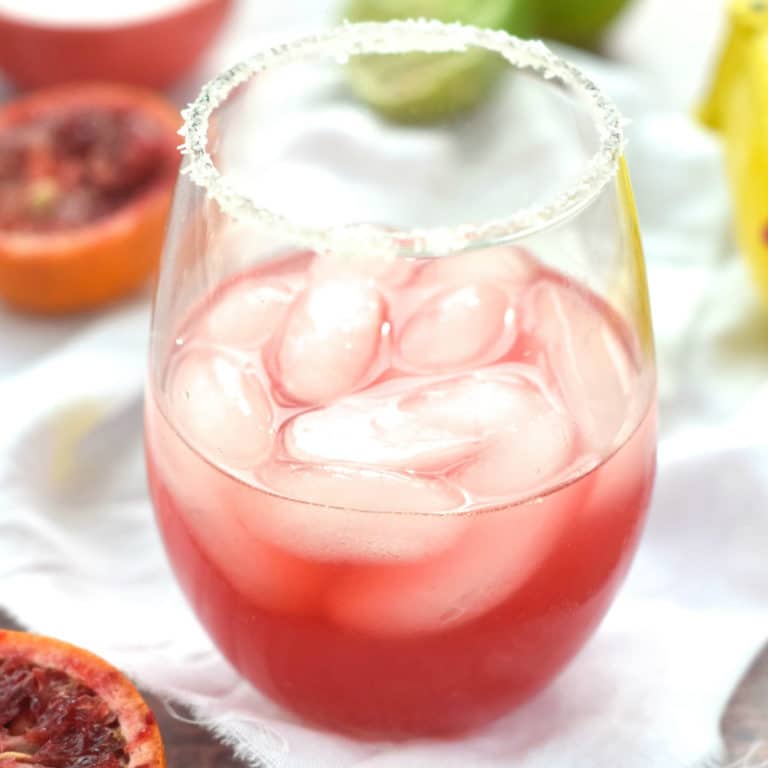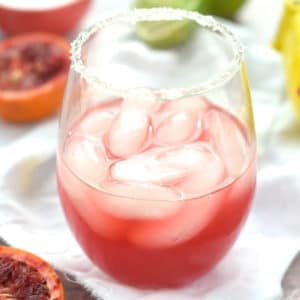 did you make this
Blood Orange Margaritas
You might also like
Apple Cider Margaritas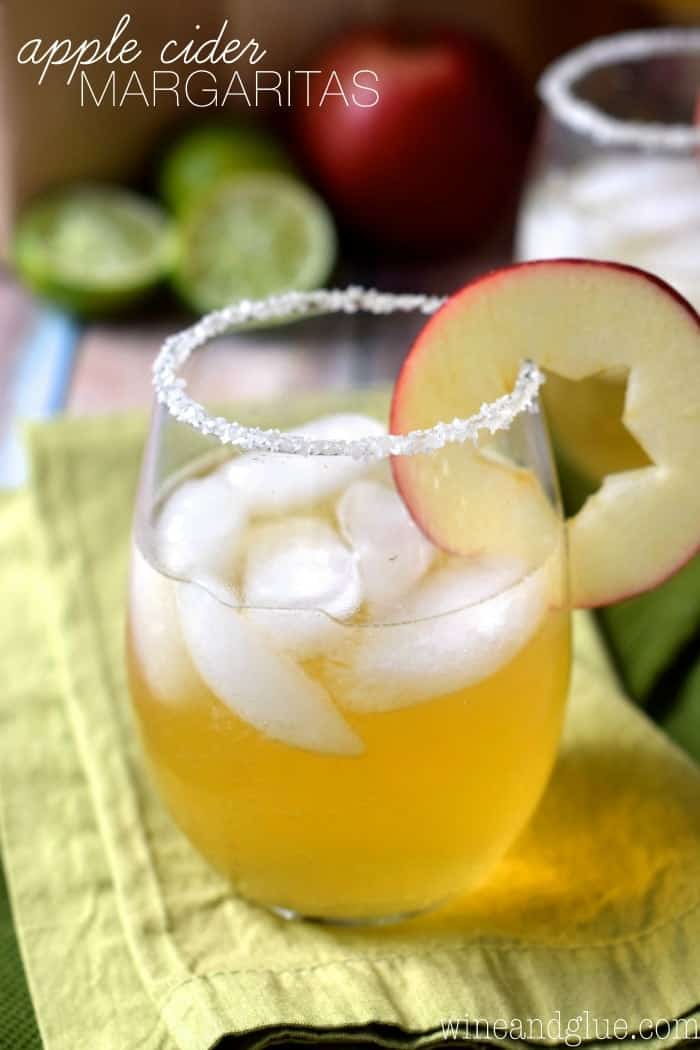 Watermelon Margaritas