This Boozy Strawberry Shortcake Milkshake is such a fun grown up drink! Made with easy to find ingredients, now you can have your cake and drink it too! This post first appeared over at Real Housemoms where I am a contributor.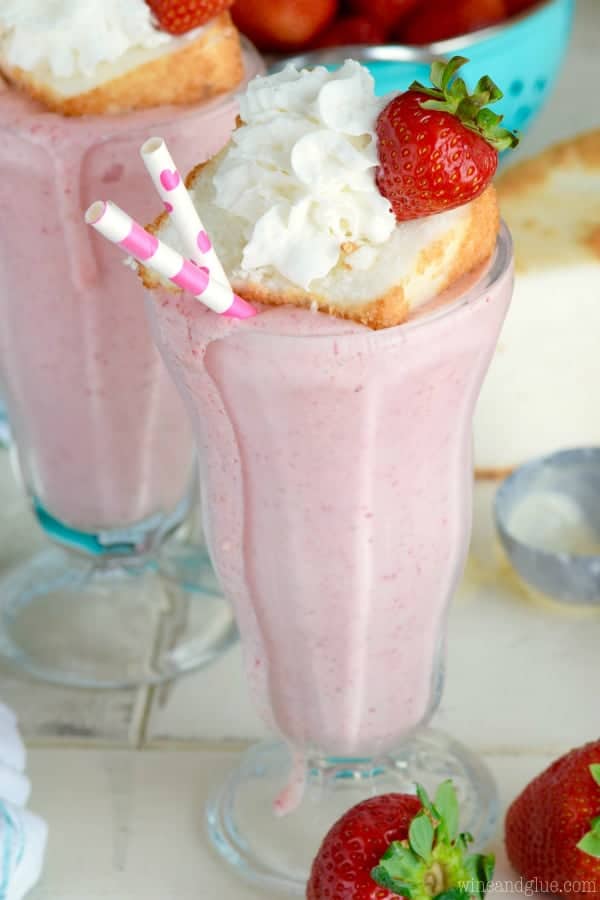 So after Elliot died, Nathan and I decided that we really needed to get away together. Walking around our house, there were so many reminders of Elliot . . . I mean, just the house itself. We had just purchased a bigger house, thinking that we would need more room for our two boys to run around and play in. And then . . . . and then we had a beautifully decorated nursery and no Elliot to put down for naps in there. Boxes everywhere. Ugh. It was hard.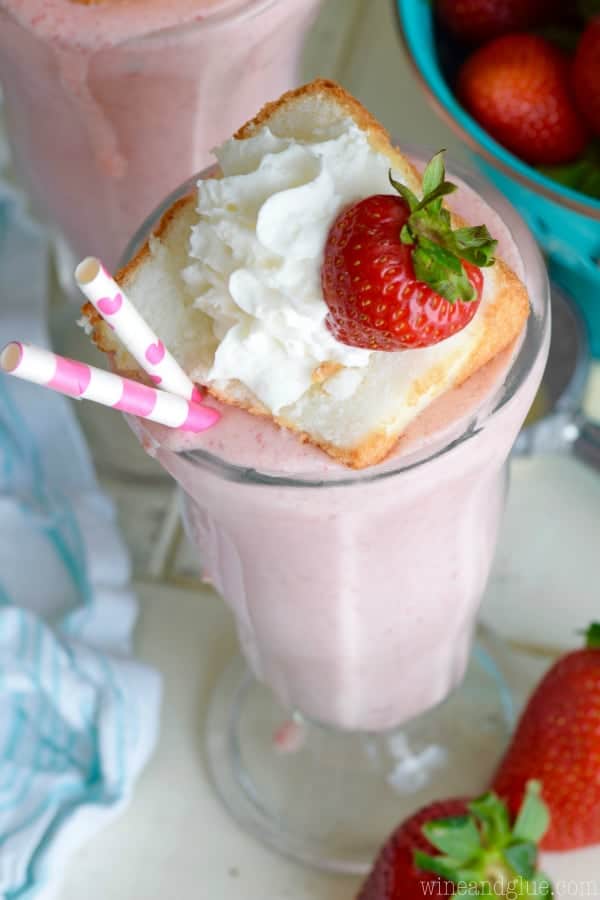 At the risk of weirding some of you (most of you?) out, I really think that if you are having a major crisis, or have just dealt with something insanely tragic . . . . you should go to Vegas.
Seriously, hear me out. It is the land of escape. They even have it in the saying! What happens in Vegas stays in Vegas . . . I mean, it works the other way too! What happens outside of Vegas, stays outside of Vegas! Okay, it doesn't actually work that way. It's not like once we got there I forgot about losing Elliot, but it was a serious distraction.
We really needed a distraction.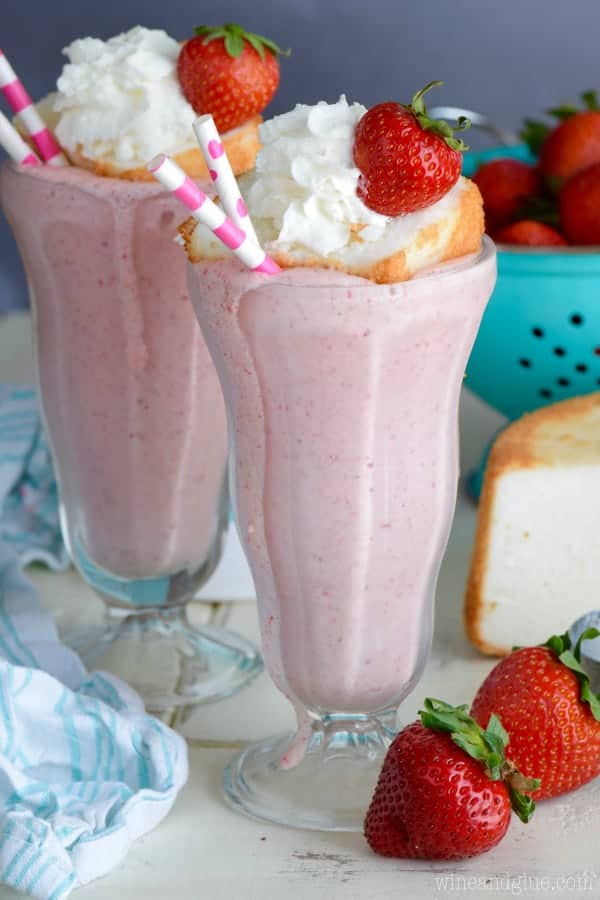 So, one of our favorite places in Vegas was The Burger Bar. They have the most insane over the top boozy milkshakes. Like things that you could only imagine in your dreams. I mean it is #Vegas. They fit in there perfectly. So this recipe is kind of like an homage to the amazing milkshakes we had there, and that 100% necessary vacation.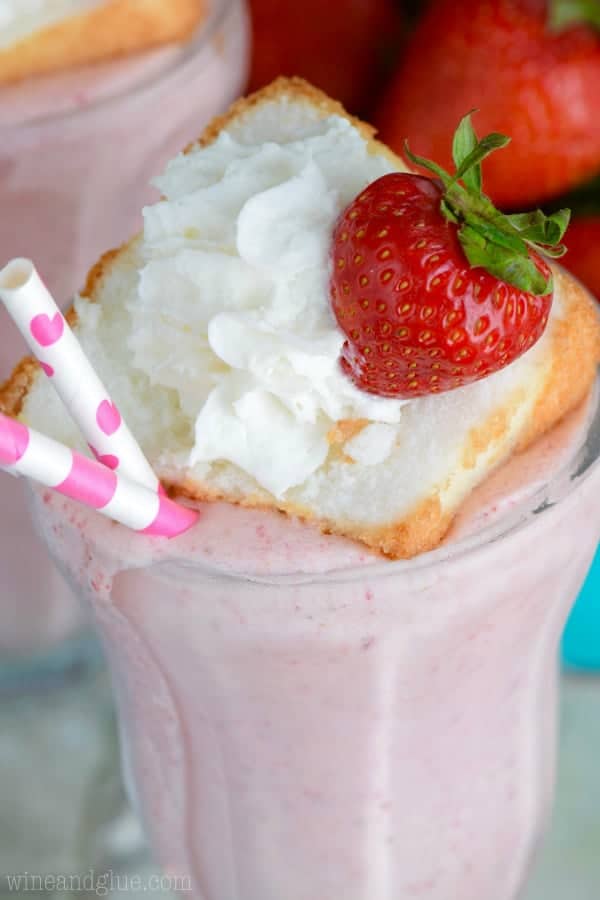 This milkshake could not be easier. It's made with just a few simple ingredients: vanilla ice cream, frozen strawberries (you could use fresh too!), ACTUAL cake, and cake vodka. OMG. So yummy! And it tastes just like a strawberry shortcake! And then of course you top it with . . . . well you basically top it with a strawberry shortcake. It makes it over the top, epic, and super fun!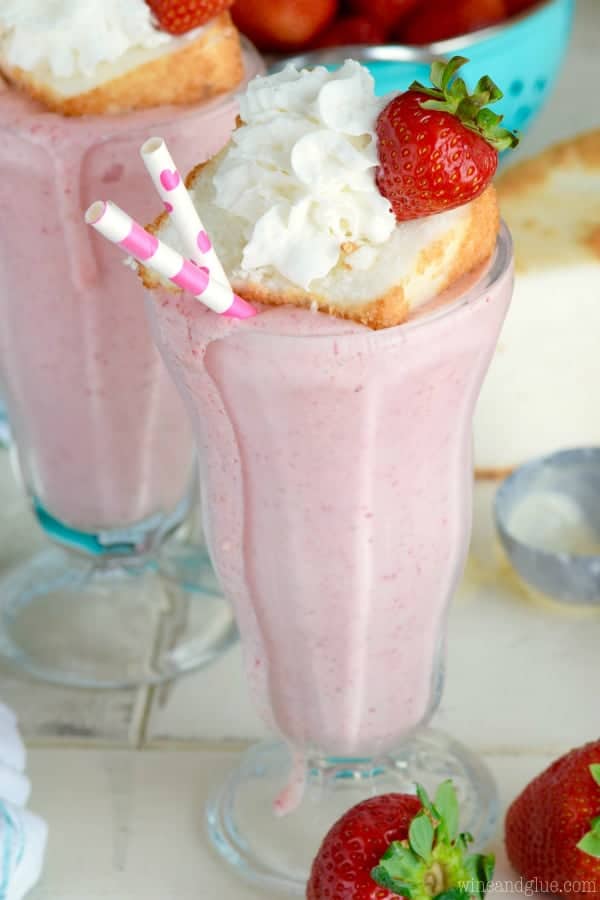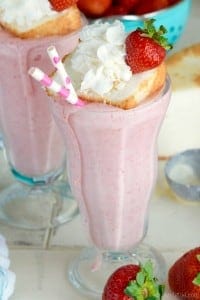 Boozy Strawberry Shortcake Milkshake
Ingredients
2

cups

vanilla ice cream

1/2

cup

cake vodka

1/2

cup

milk

2

cups

frozen strawberries

2

cups

cut up angel food cake

plus more for topping

whipped cream for topping

2

fresh strawberries for topping
Instructions
In a large blender mix together the vanilla ice cream, vodka, milk, frozen strawberries, and cut up cake.

Once completely blended, pour into two large milkshake glass or four small glasses.

Top with a slice of angel food cake, whip cream, and fresh strawberries.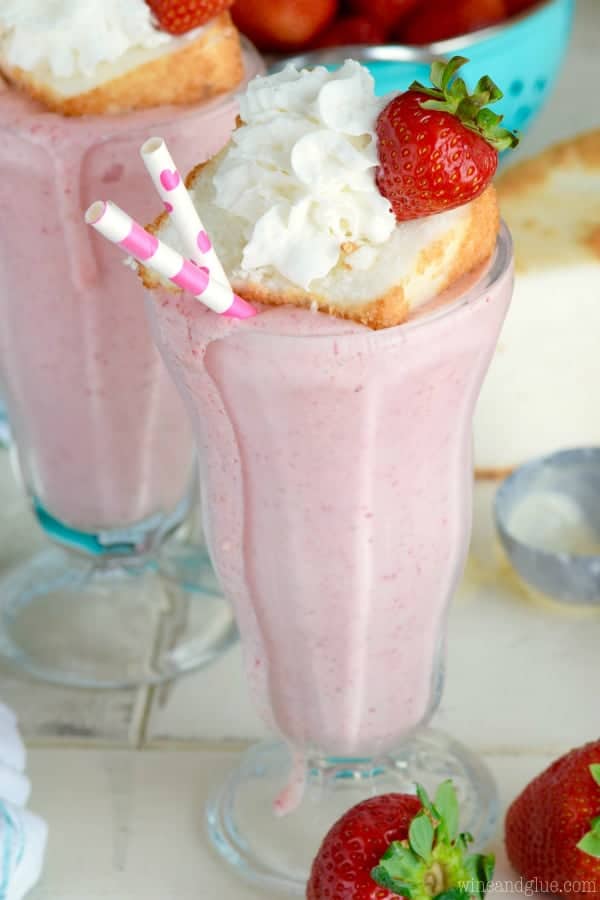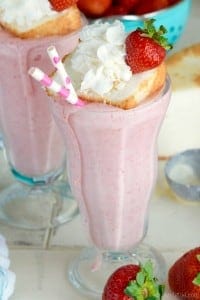 did you make this
Boozy Strawberry Shortcake Milkshake
You might also like!
Chocolate Dipped Strawberry Cookie