These Cajun Shrimp Skewers are the perfect easy dinner or fast appetizer. Made with my homemade Cajun Seasoning, they will be requested over and over in your house!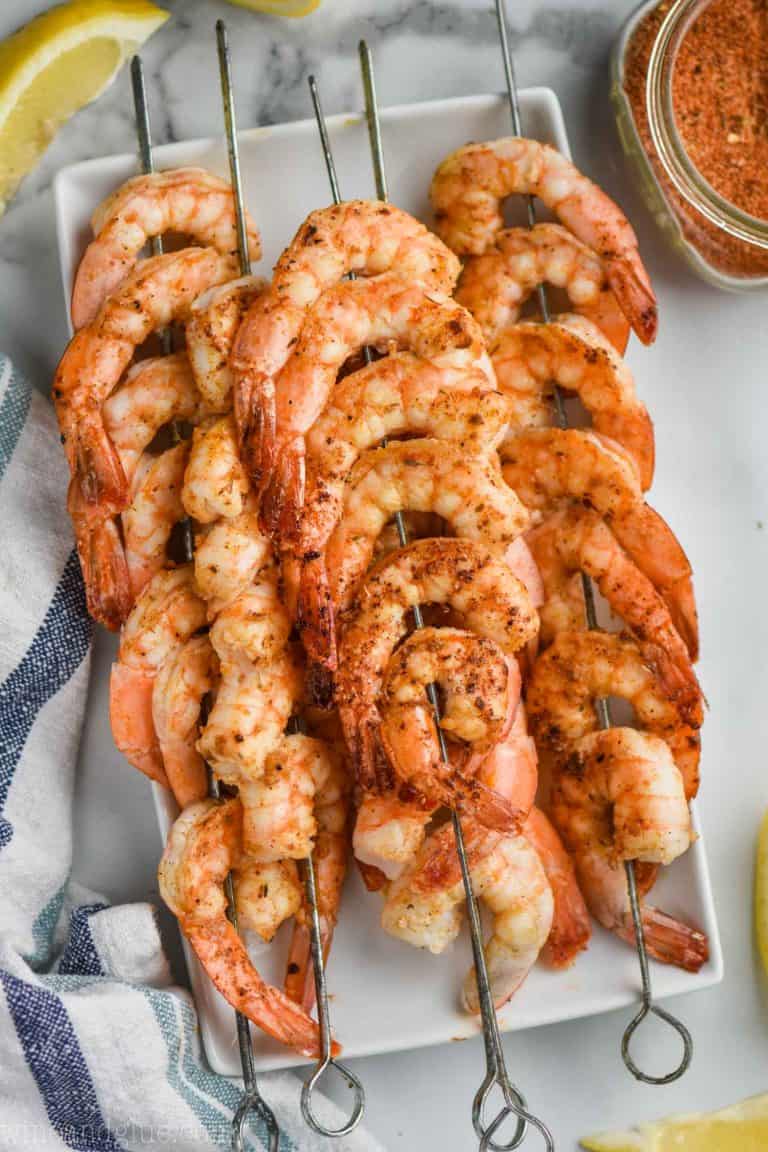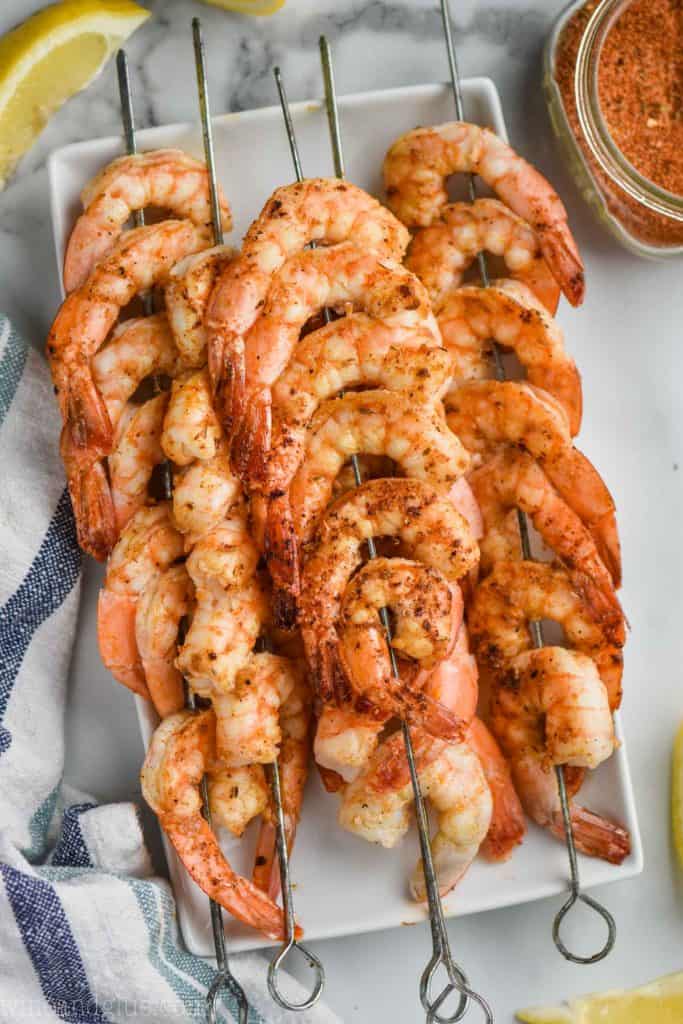 With summer in full swing over here, I find myself constantly on the search for easy dinners that can be made between work and our busy weeknight activities. I'm also on the search for super easy appetizers that we can bring to picnics and parties we are invited to! I love that these easy Cajun grilled shrimp skewers can be used for both! Made with the most delicious butter garlic sauce and my homemade Cajun seasoning, this is a recipe that is sure to be a hit at any party! Don't grilled dinners make the best fast summer dinners?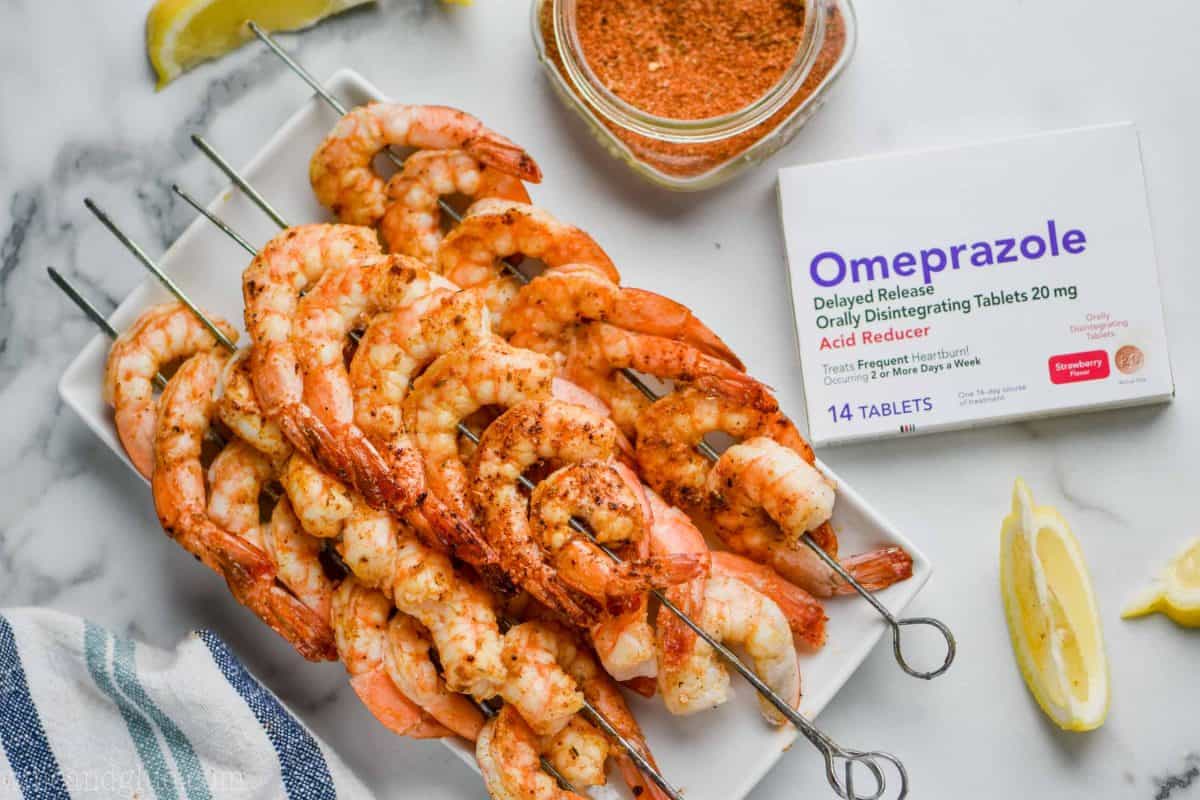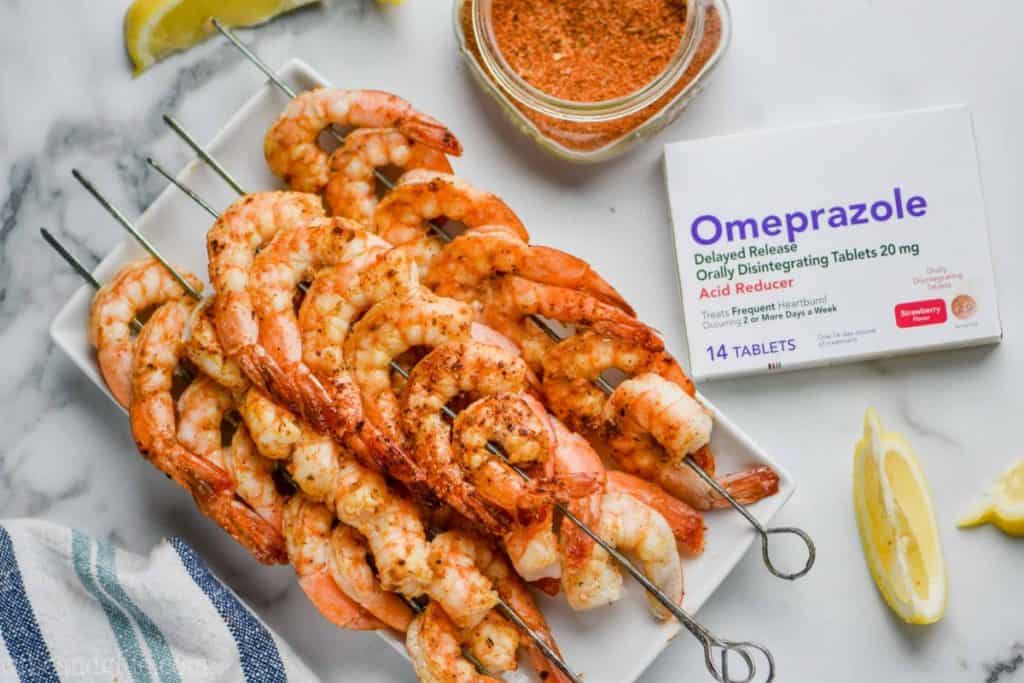 Over the last few months, out of the blue, I started having frequent heartburn. I have no idea what brought it on, but I am not a fan at all. And while appetizers and dinners that are seasoned with my Cajun seasoning are a huge favorite of mine (I can't get enough of this Creamy Cajun Chicken Pasta and my Jambalaya Foil Packet is a summer staple), I worry about eating them because I don't want to make my heartburn situation worse. Luckily, I picked up some Omeprazole Orally Disintegrating Tablet (ODT) at my local Meijer store!
I know I'm not the only one who deals with heartburn, especially around summer grilling season. Store brand Omeprazole ODT commissioned the "Beating the Holiday Burn" survey of 2,000 Americans and found that summer is the most common time people report experiencing heartburn. It is no wonder with all this delicious grilled food coming our way! Taking ODT is a great way to take care of heartburn that comes with some of my favorite summer foods.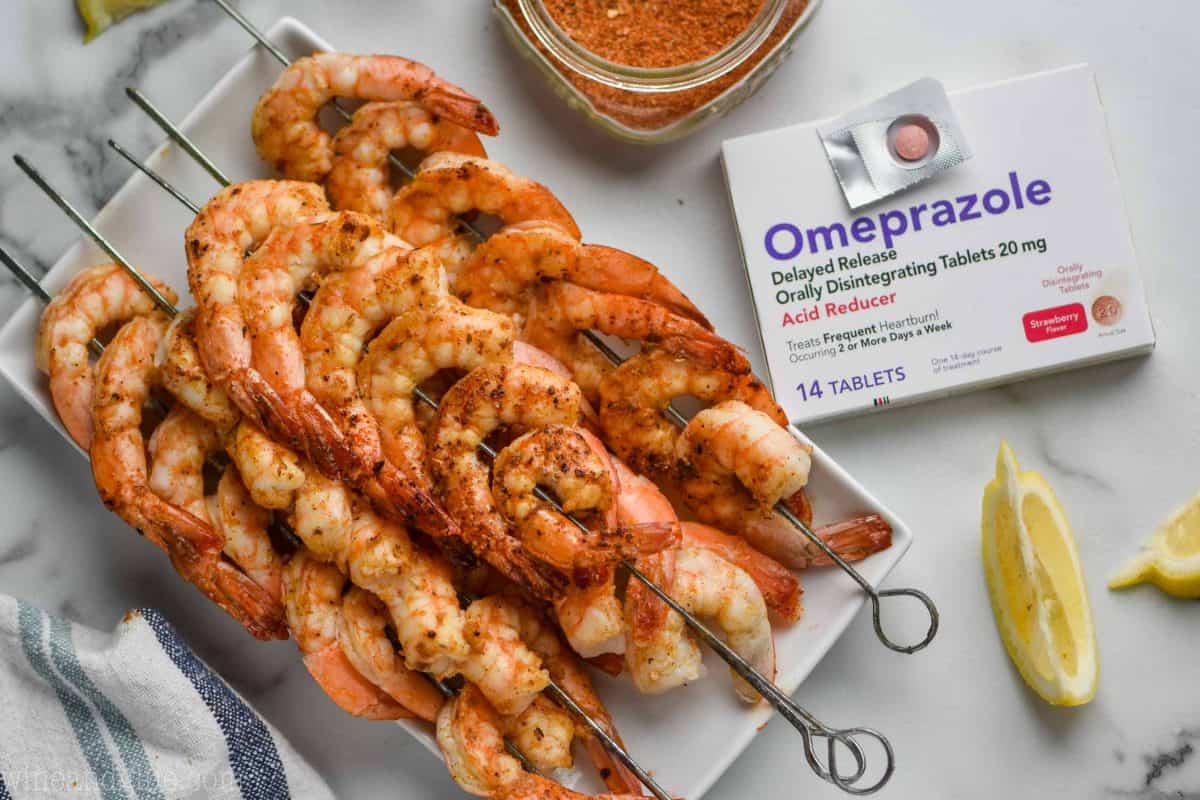 These delicious strawberry flavored tablets dissolve right on your tongue, making it so easy to stay on top of heartburn during busy summer months. I love the convenience of the dissolvable tablet. It doesn't matter where I am, I can keep the packet of ODT in my purse and remember to take it, you don't even need water! Though Omeprazole ODT isn't intended for immediate relief, it can provide relief for frequent heartburn sufferers within one to four days and staying on top of taking it will keep you enjoying all your BBQ favorites this summer. If you are stressing over kicking up your heartburn with your favorite grilled foods this summer, I encourage you to give Omeprazole ODT a try.
Once you are on top of your heartburn, you can enjoy this Cajun grilled shrimp skewers recipe all summer long!
Use OTC as directed for 14 days to treat frequent heartburn (occurring 2 or more days a week). May take 1-4 days for full effect. Not intended for immediate relief. Do not take Omeprazole ODT for more than 14 days unless under doctor supervision.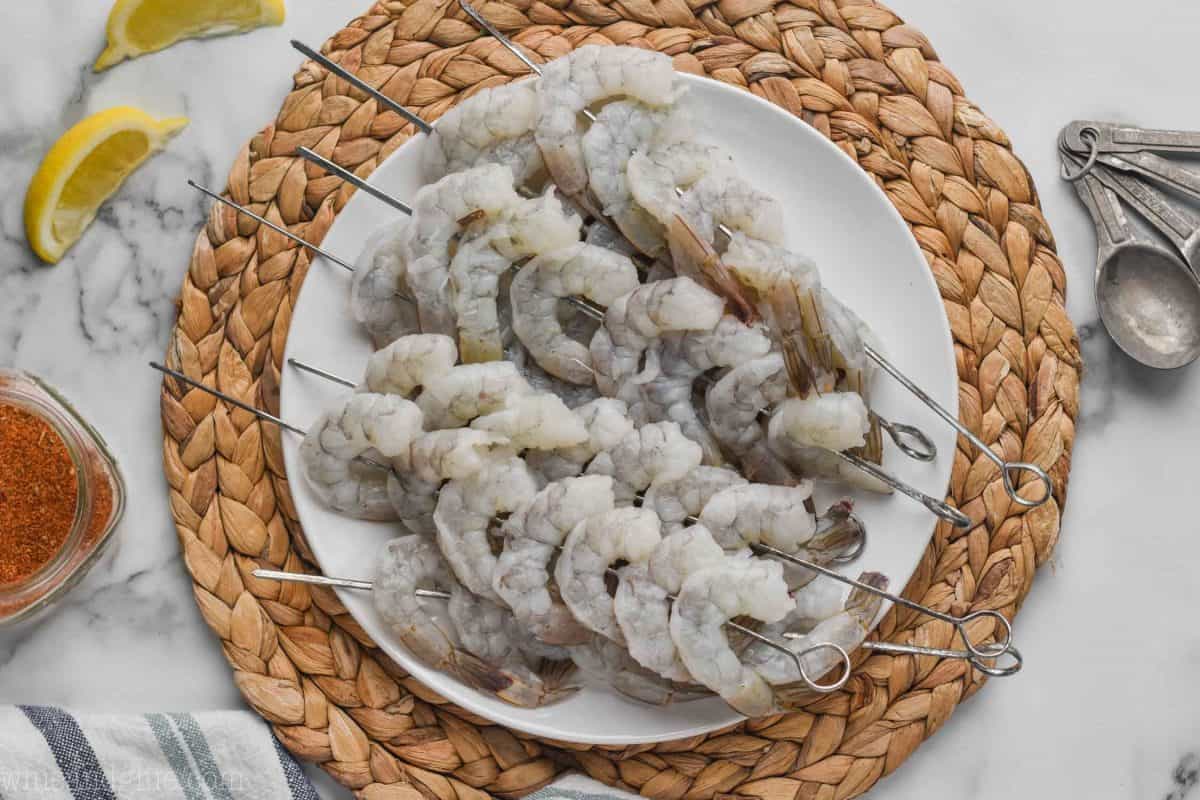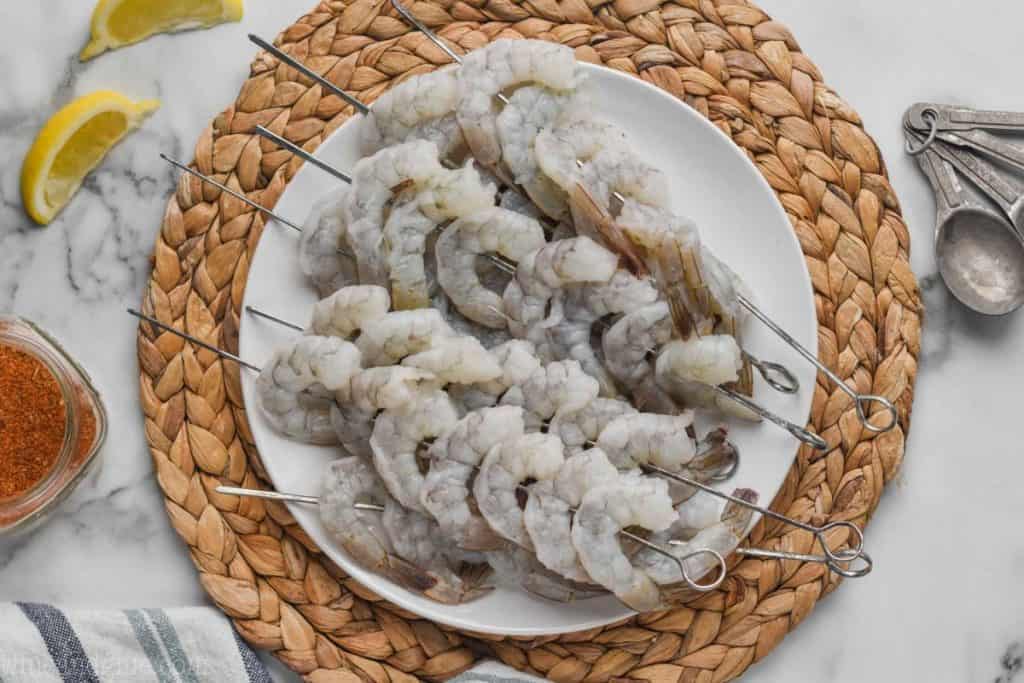 How to Skewer Shrimp
When making these Cajun Shrimp Skewers, I like to use metal skewers so that I don't have to soak my wooden skewers, making this an even quicker recipe. Skewer up the shrimp, pushing them fairly close together. This will prevent them from curling up which can make it difficult to keep them flat against the grill.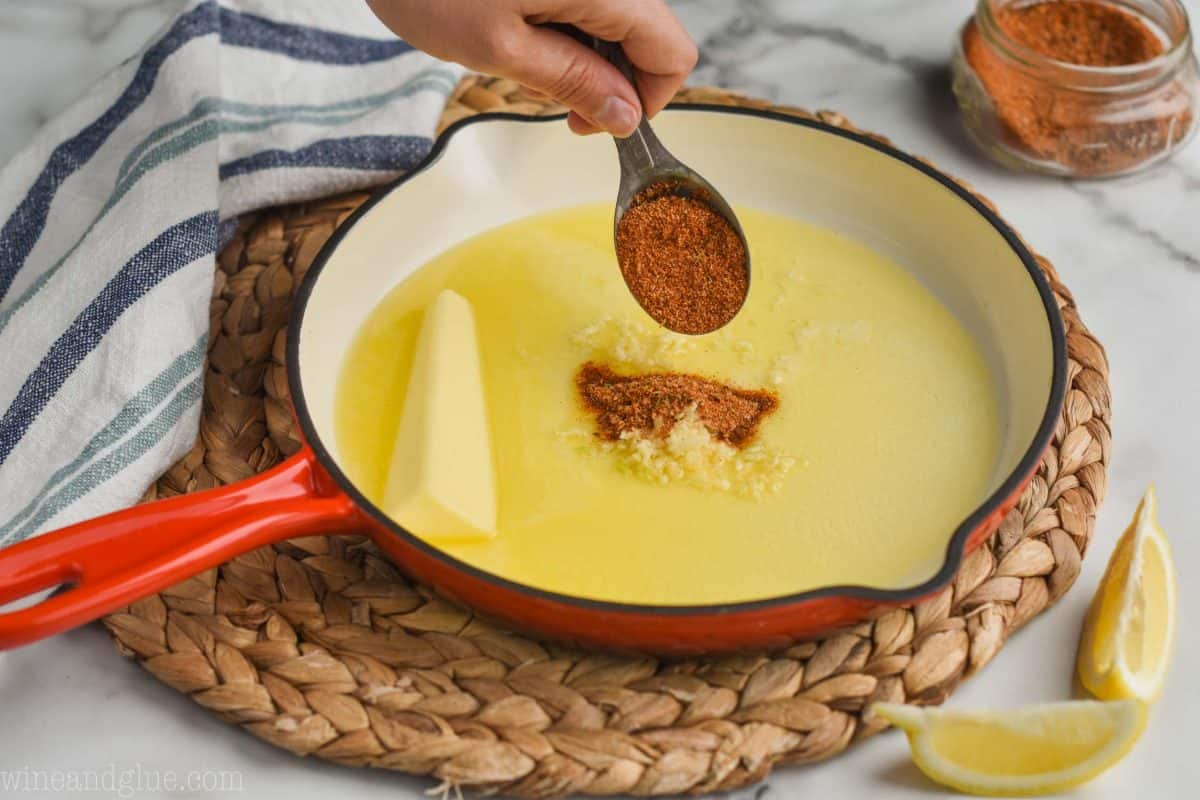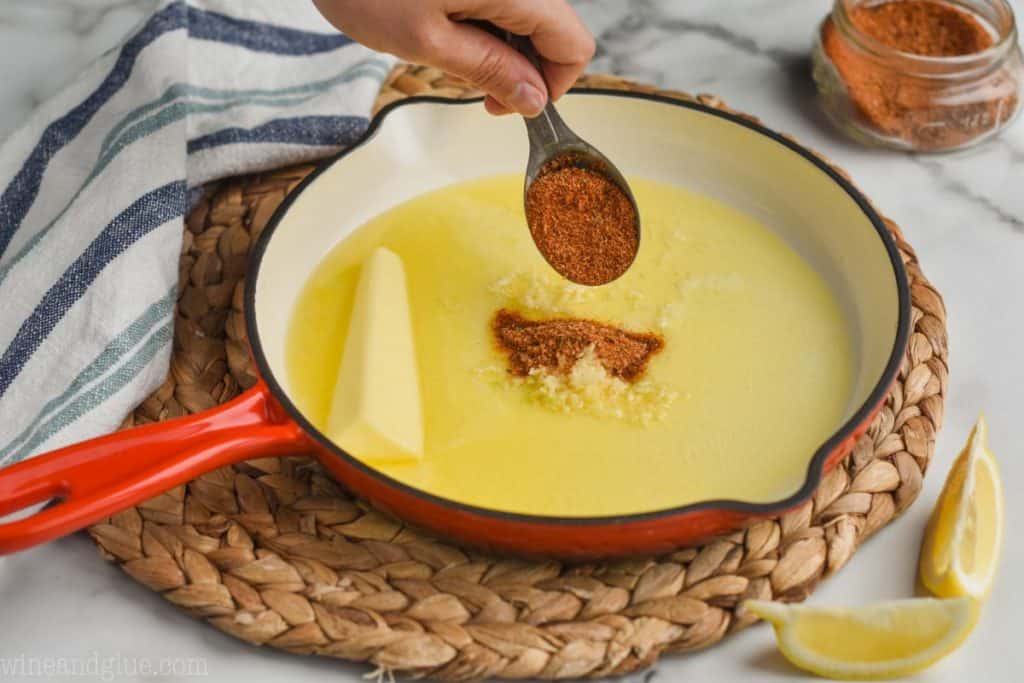 Cajun Shrimp Skewers Marinade
In a skillet over medium low heat, melt your butter. Sauté some fresh garlic, making sure not to let it burn. Whisk in some Cajun seasoning, a little lemon juice and salt, and remove it from the heat. Then you just brush it on your shrimp and you are ready to grill!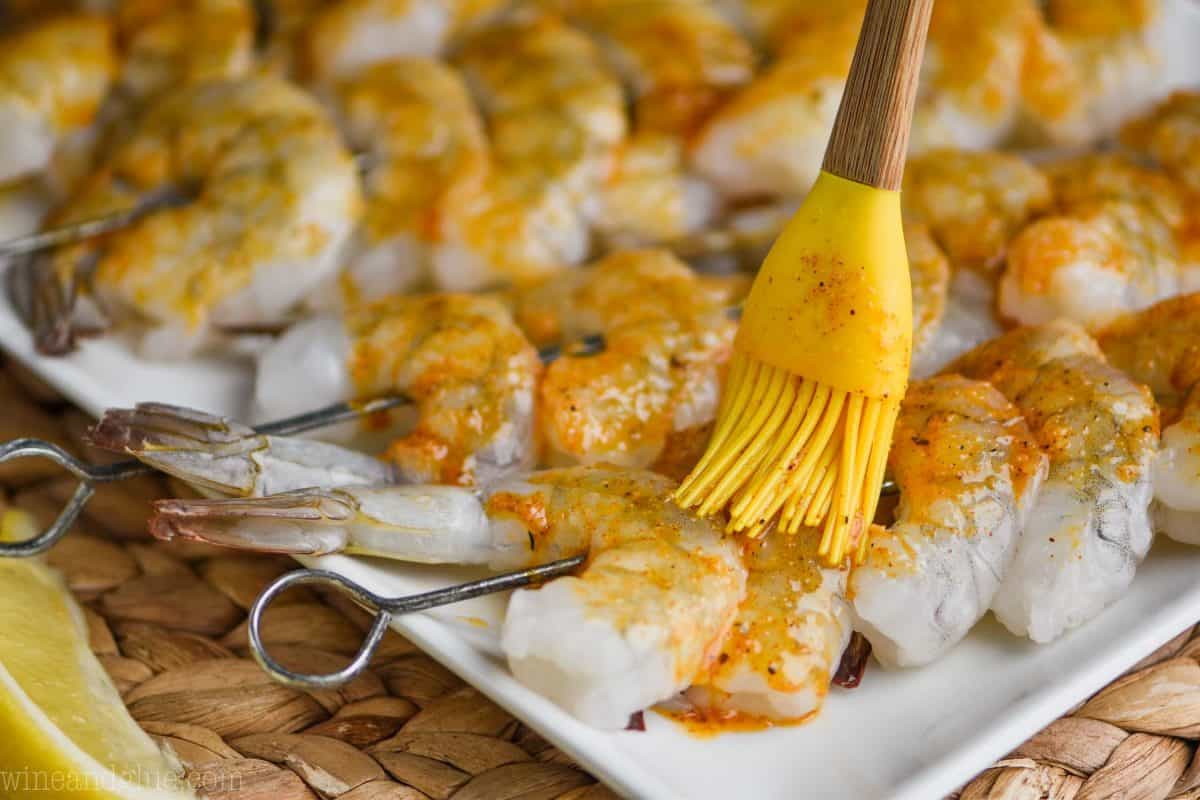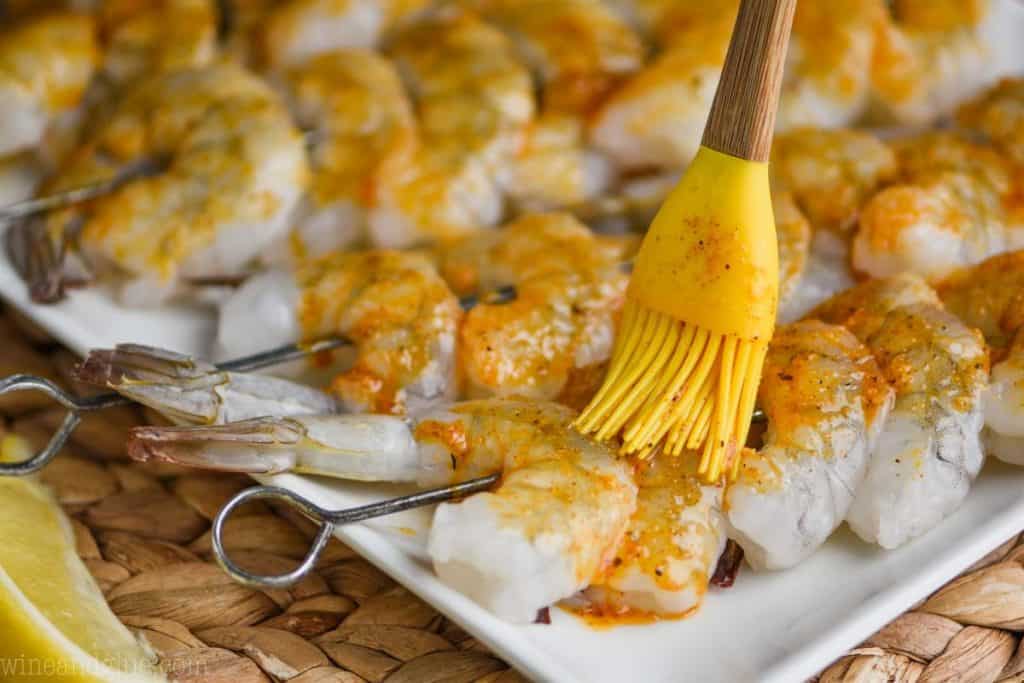 These grilled shrimp skewers take about two to three minutes on each side. Take them off when they are no longer translucent and are that nice pink shrimp color. Enjoy right away!
Other Great Summer BBQ Recipes
As long as you are firing up the grill for Cajun Shrimp Skewers, why not make some of my other grilled favorites!
If you make my Cajun Shrimp Skewers or any other of the recipes I listed, please leave me a comment and let me know!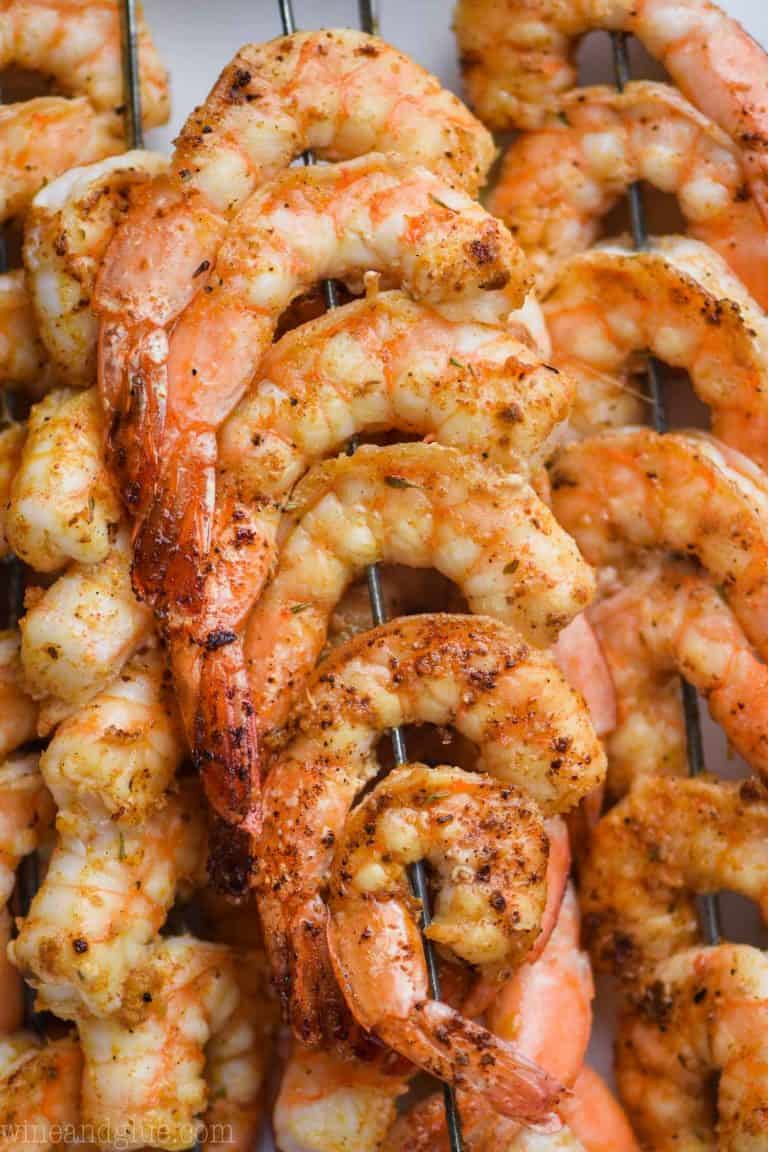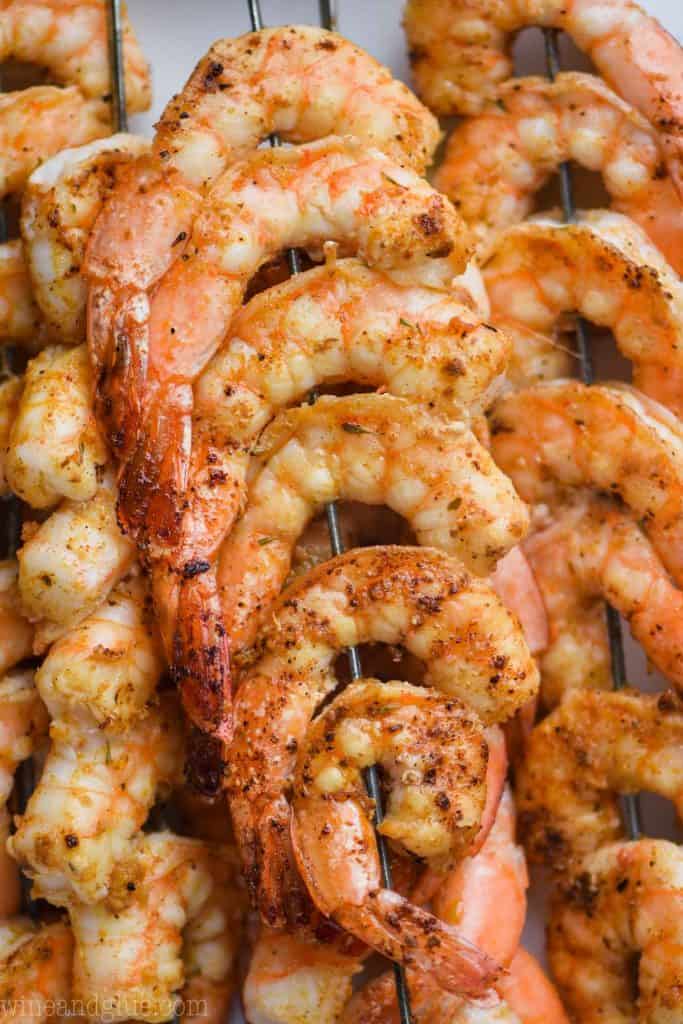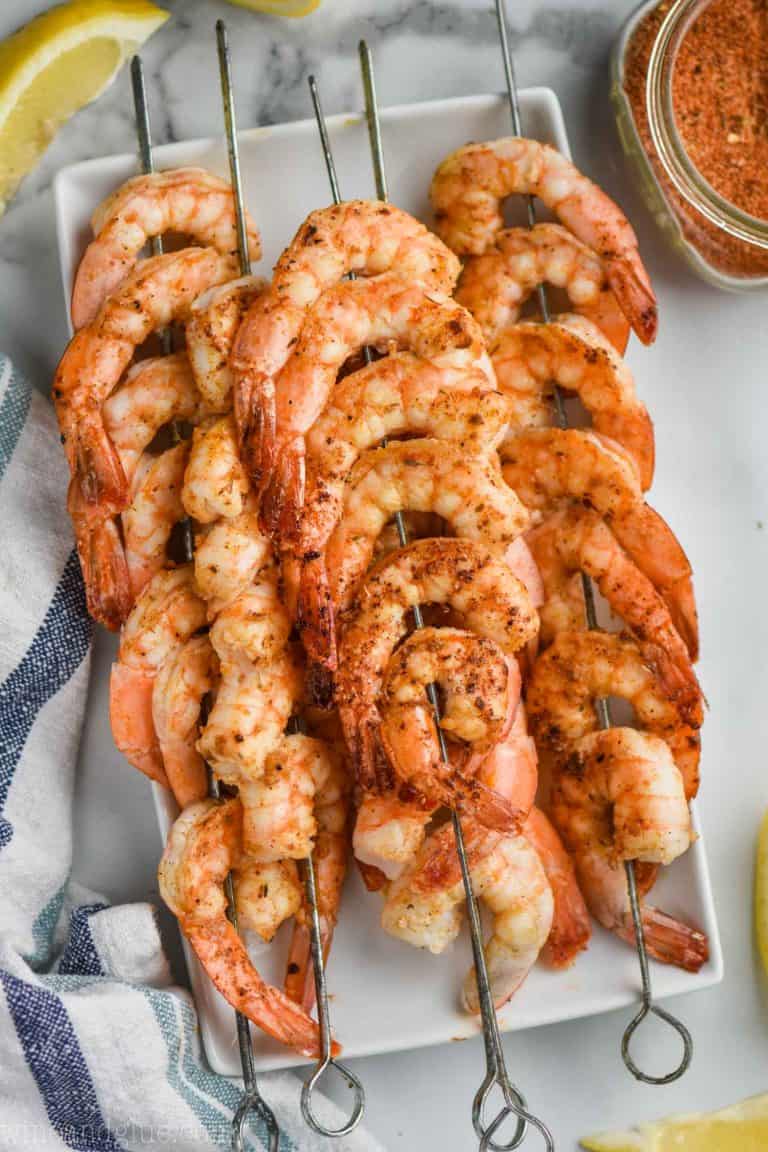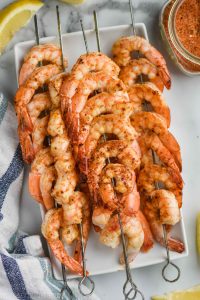 Cajun Shrimp Skewers
These Cajun Shrimp Skewers are the perfect easy dinner or fast appetizer. Made with my homemade Cajun Seasoning, they will be requested over and over in your house!
Ingredients
2

pounds

raw shrimp with tails on

thawed (see note)

1/2

cup

unsalted butter

1 1/2

tablespoons

Cajun seasoning

1/2

teaspoon

salt

2

cloves

garlic

minced

1

tablespoon

lemon juice
Instructions
Skewer the shrimp with metal skewers or presoaked wooden ones. Skewer approximately six shrimp to six skewers. (Try to get the shrimp close to one another to prevent them curling in on themselves.)

In a skillet over medium heat, melt the butter. Once melted add the garlic and saute until it becomes fragrant, about thirty seconds, being careful to not let it burn.

Add the Cajun seasoning, salt, and lemon juice to the sauce pan and whisk to combine.

Brush the shrimp with the mixture on one side.

Add them to the grill, brushed side down, and brush the other side. Cook for 2 to 3 minutes or until they are pink and no longer translucent.
Notes
If you bought frozen shrimp, thaw according to package instructions.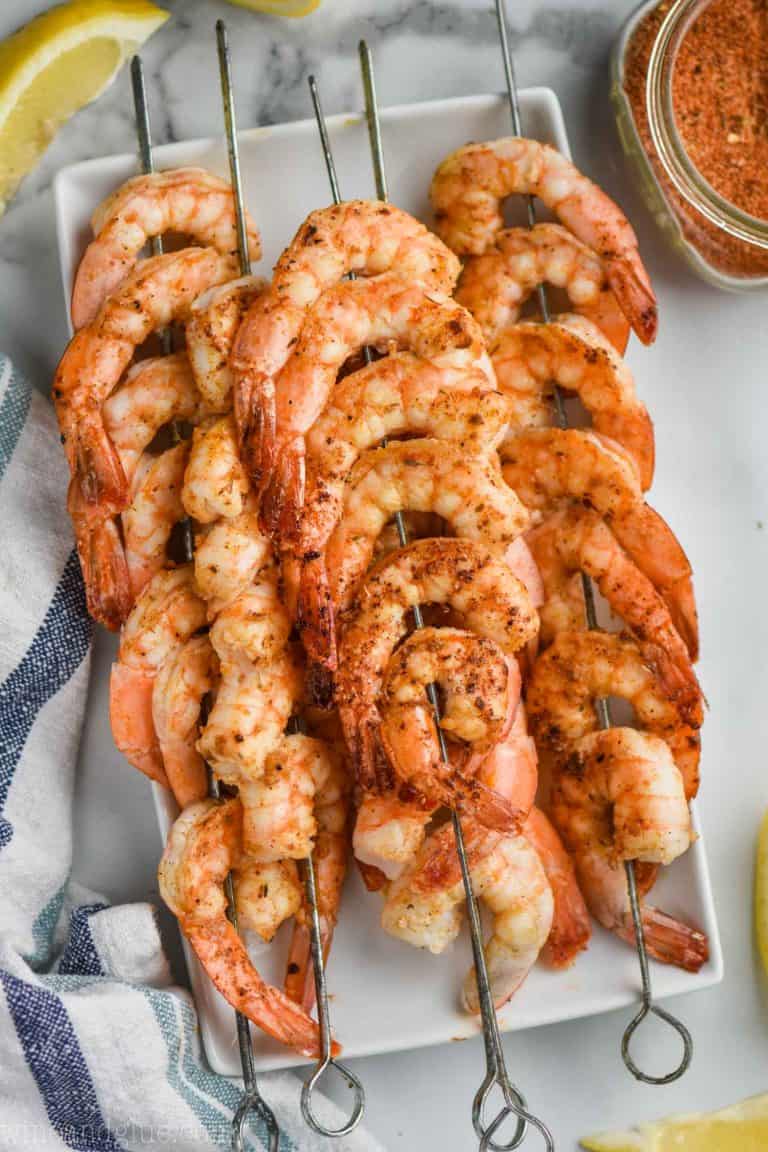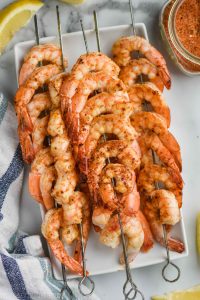 did you make this
Cajun Shrimp Skewers