This Caramel Apple Dump Cake is ridiculously easy to make, but so delicious that it will become your new favorite fall dessert!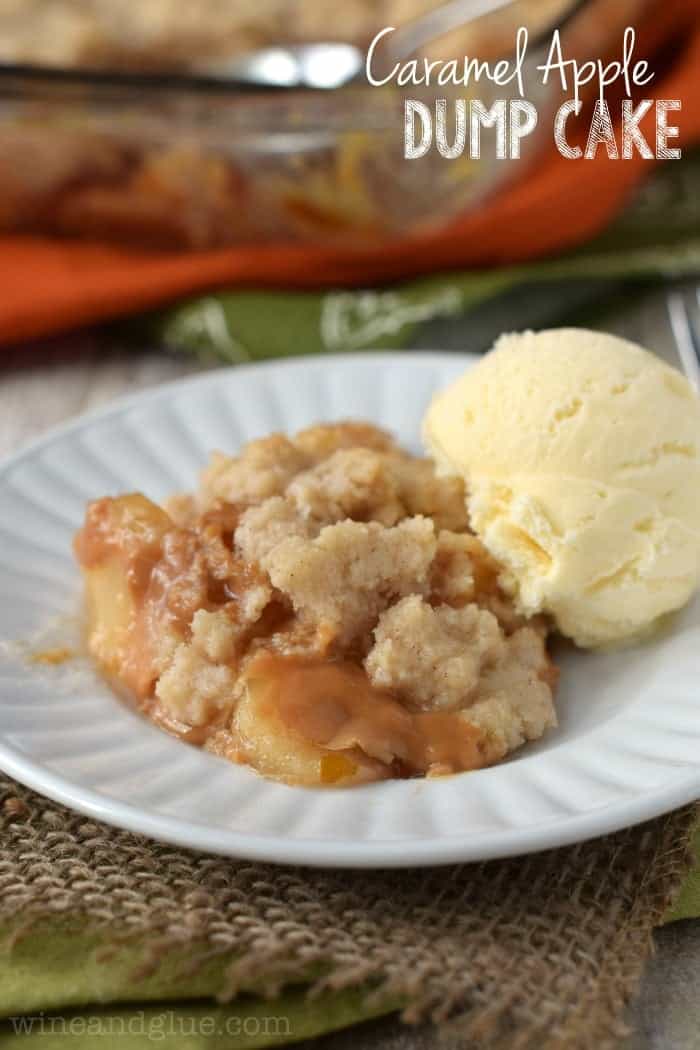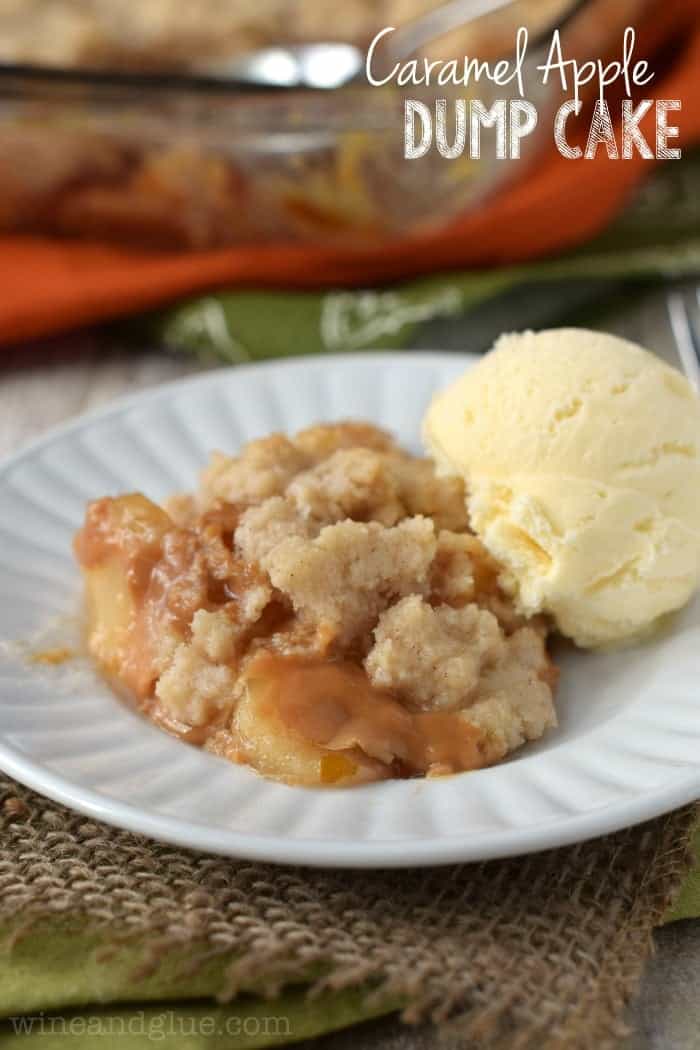 You guys! I made my first apple recipe of the season!
Are you ready for apple season? For the onslaught of all things gooey, apple, cinnamon and delicious? For all things pumpkin and candy corn, pies and cobblers? I know I am! I mean, honestly, is there anything better than fall baking?? #ithinknot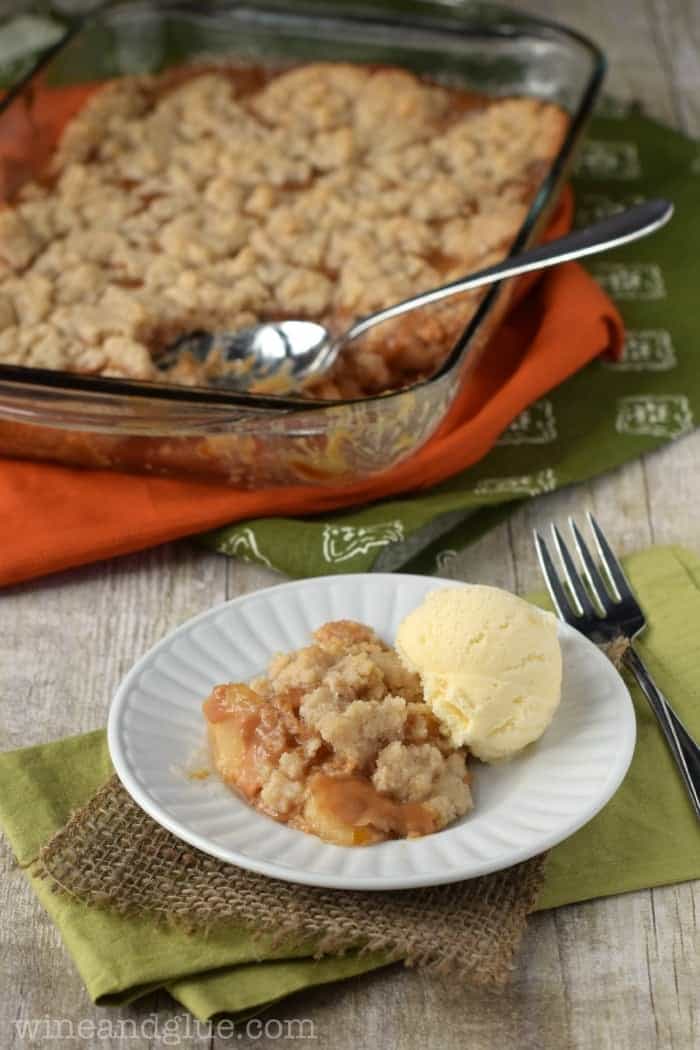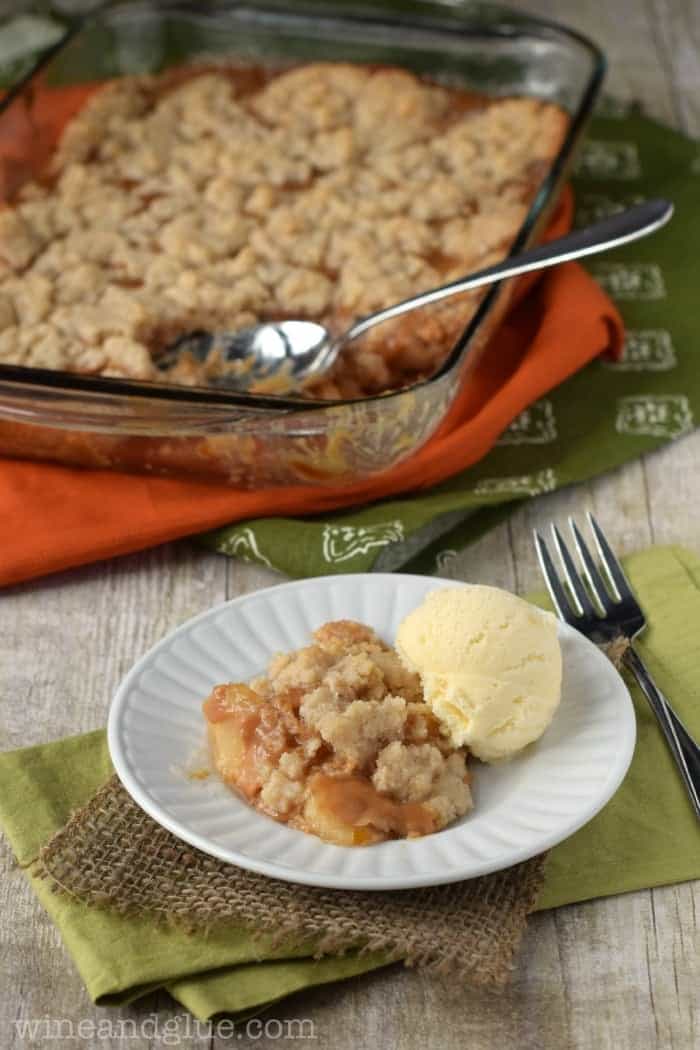 Here's the thing. This cake was actually supposed to be bars! I was basing them off my World's Best Caramel Brownies that I made again recently. When I was making them, I was thinking how awesome they would be if I could just fallify (that's totally a word, by the way) them.
So I traded out the chocolate cake mix for vanilla, threw in some cinnamon, took the chocolate chips out and put apples in and badda bing badda boom . . . . badda mush.
But! All is not lost. When I took them out of the oven and saw that there was no way in heck they were going to set, I decided that my bars were in actuality just a misunderstood cake! I broke out a fork to taste the thing that had made my kitchen smell SO fantastic, and I was totally rewarded with my absolutely favorite new apple dessert.
This cake could not be easier. You are totally going to love it's mixture of apple, cinnamon, caramel, and vanilla. Serve it hot with a little vanilla ice cream, and it is totally heaven.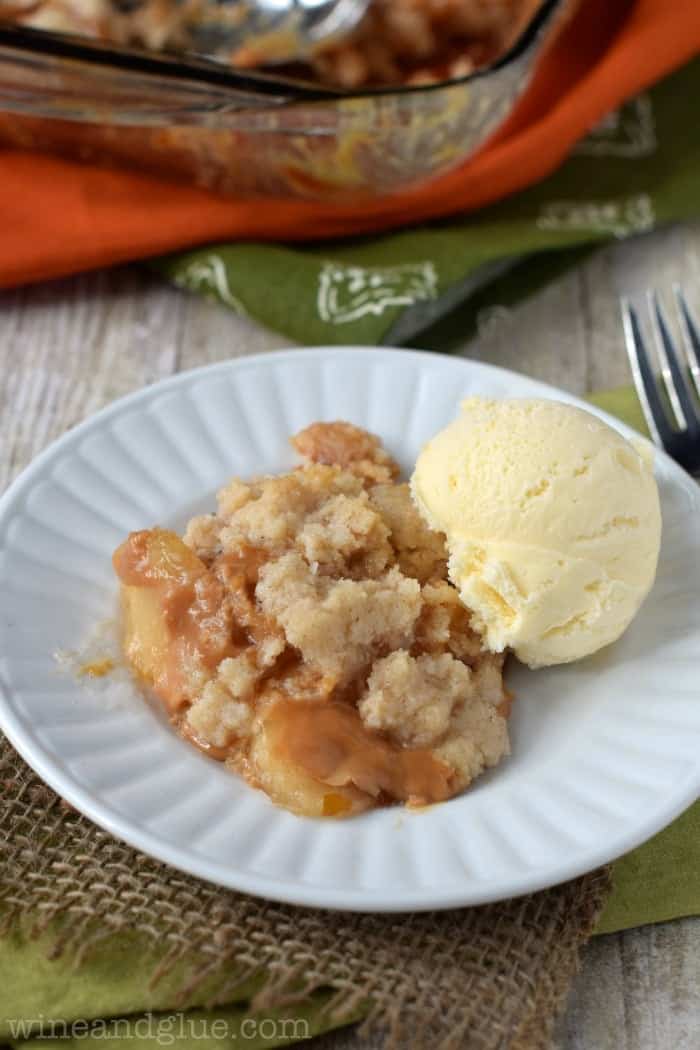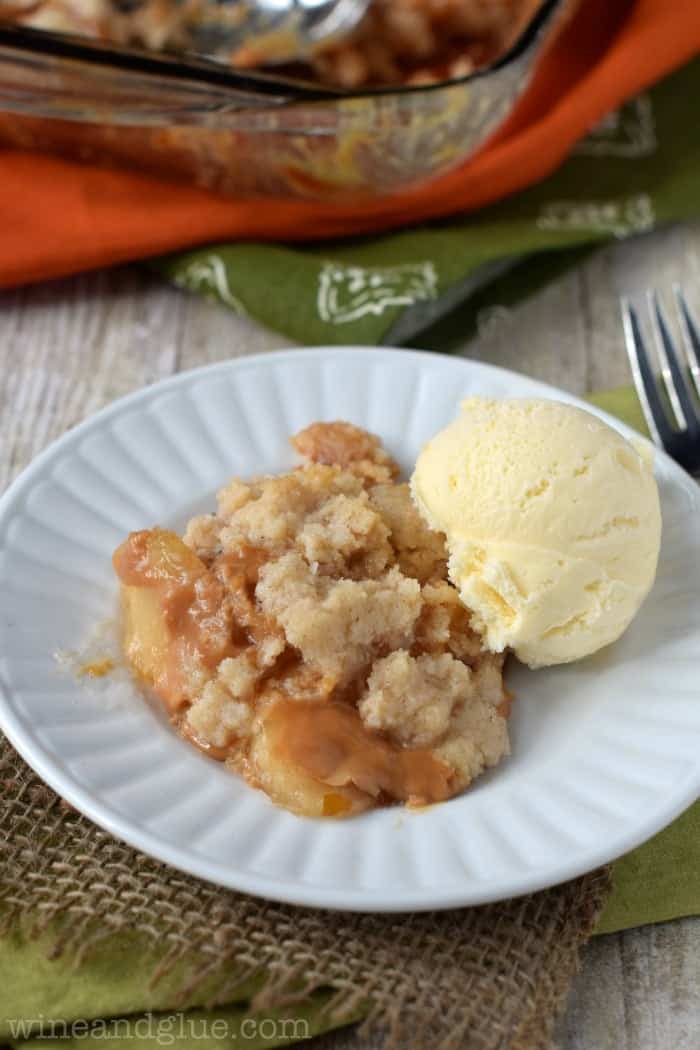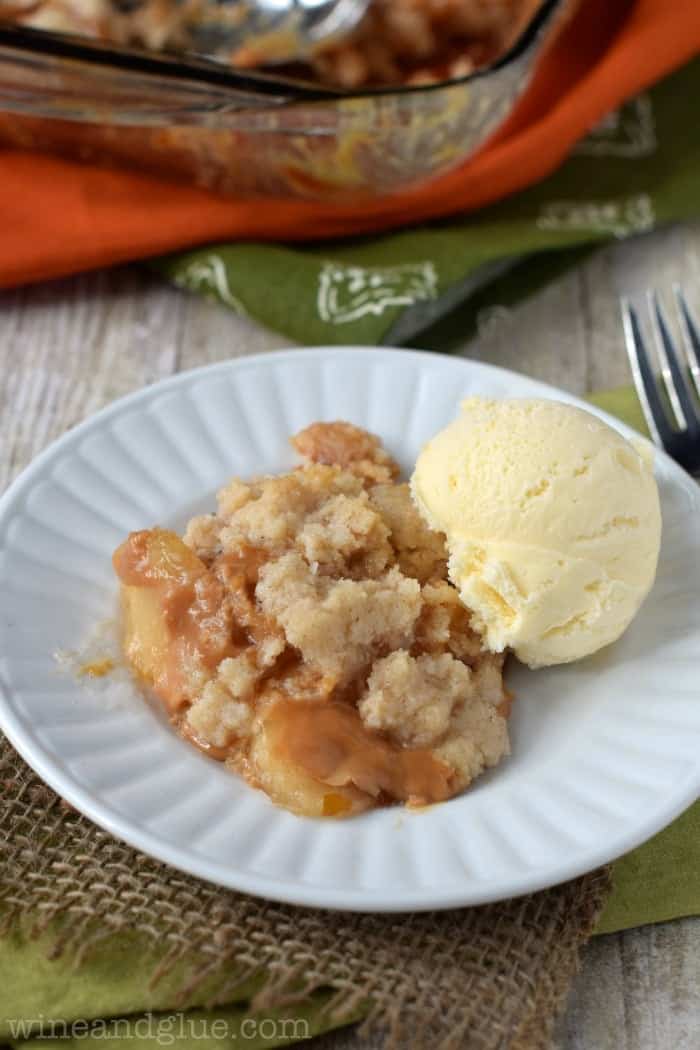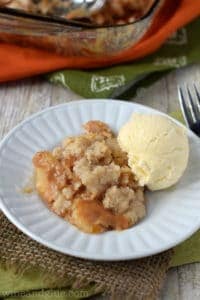 Caramel Apple Dump Cake
Ingredients
11

oz

caramel bits

2/3

cup

evaporated milk

divided

Vanilla Cake Mix

I used Pillsbury's 15 oz box

1

tsp

of cinnamon

3/4

cup

of butter

melted

1

tsp

of vanilla extract

1 20

oz

can apple pie filling
Instructions
Preheat your oven to 350 degrees. Spray a 9 by 13 inch pan with cooking spray and set aside.

Melt together the caramels and 1/3 cup of the evaporated milk over medium low heat, stirring often.

While the caramel is melting, mix together the cake mix and the cinnamon until fully combined. Then add the melted butter, the vanilla and the remaining 1/3 cup evaporated milk. Divide the mixture in two.

Spread half of the cake mixture over the bottom of the 9 by 13 pan. Bake for eight minutes.

Remove the pan from the oven, very carefully spread the apples over the cake mix. I did this by dropping big chunks of apple on the cake and then pouring the liquid from the filling over the top. If you try to just dump the whole can on the cake, it will be a big mess.

Pour the caramel over the apples and then top with clumps of the remaining cake mix. Bake for 20 to 25 more minutes or until the caramel at the edge begins to bubble and the cake at the edge begins to brown. Serve warm with a scoop of vanilla ice cream.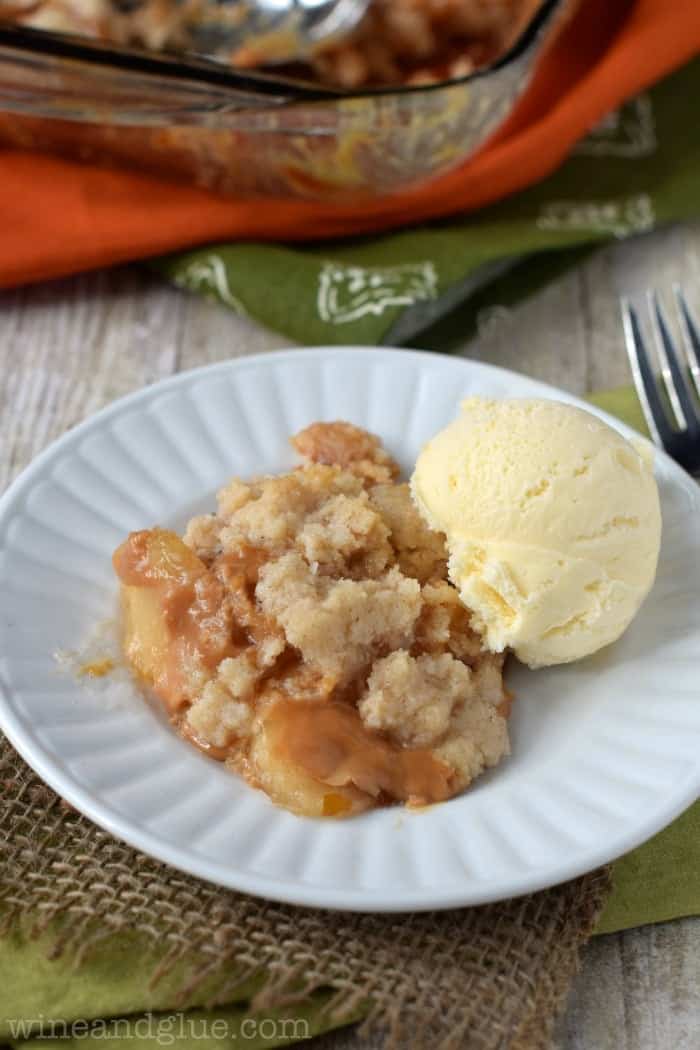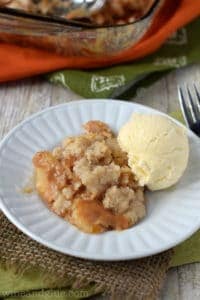 did you make this
Caramel Apple Dump Cake
More fall favorites
Candy Corn Poke Cake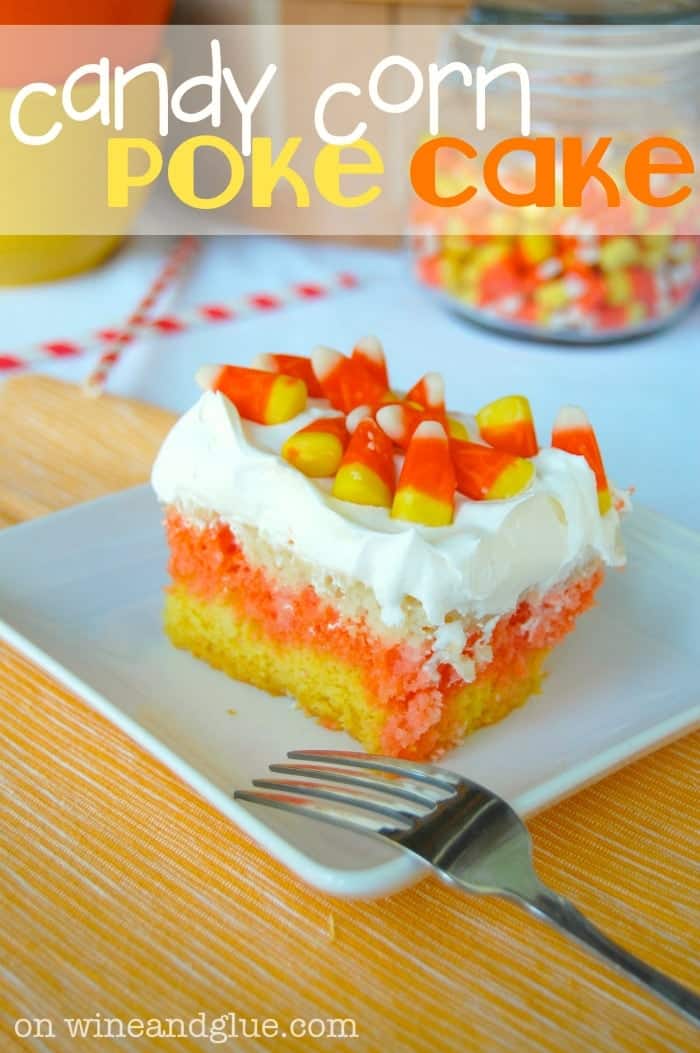 Easy Apple Pie Dip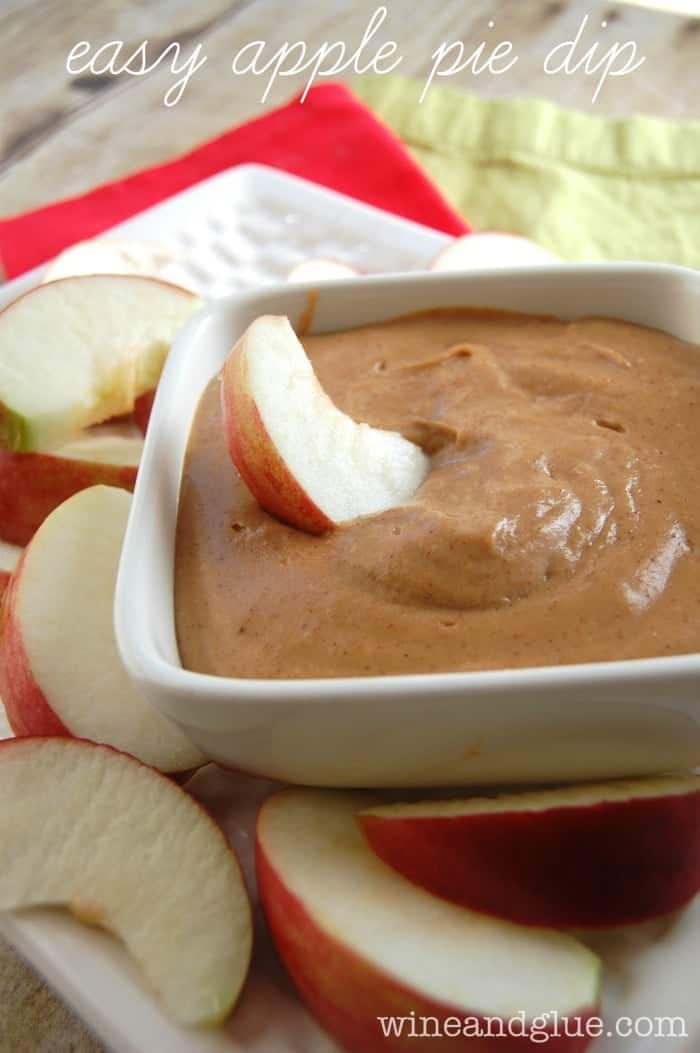 Apple Pie Muddy Buddies with Streusel Topping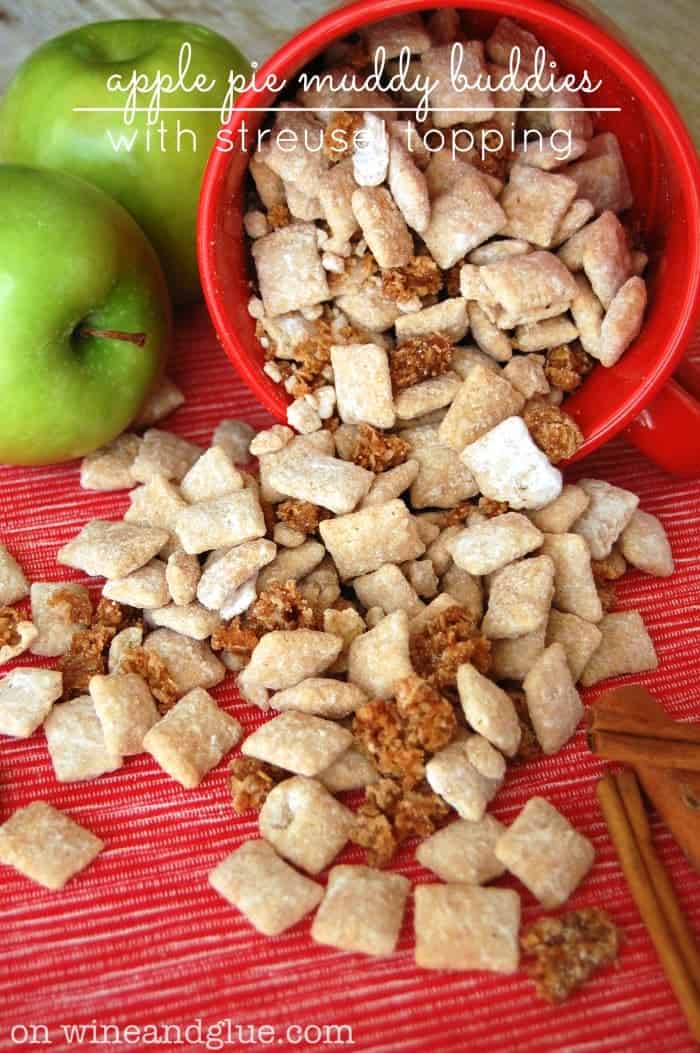 This post contains affiliate links, thank you in advance for supporting Wine & Glue.