This Caramel Apple Milkshake is packed with both apple and caramel flavor and then smothered in caramel sauce! This milkshake needs to be on your fall bucket list!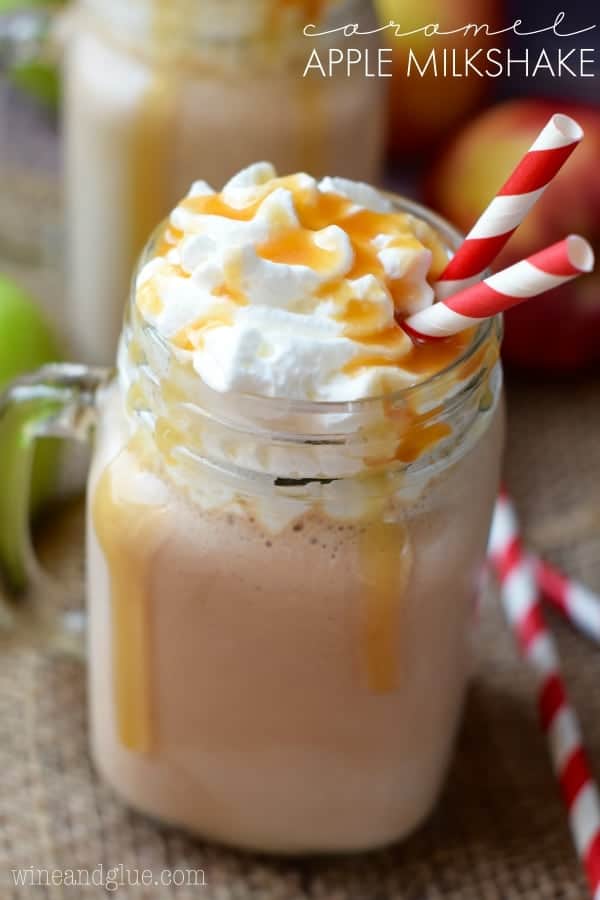 Over the weekend, we had the strange and rare opportunity to talk to a bunch of unmarried youngins' into their 20 year olds. #imold
Nathan's employees, our babysitter . . . and what I have determined is that I am SO GLAD I'm married.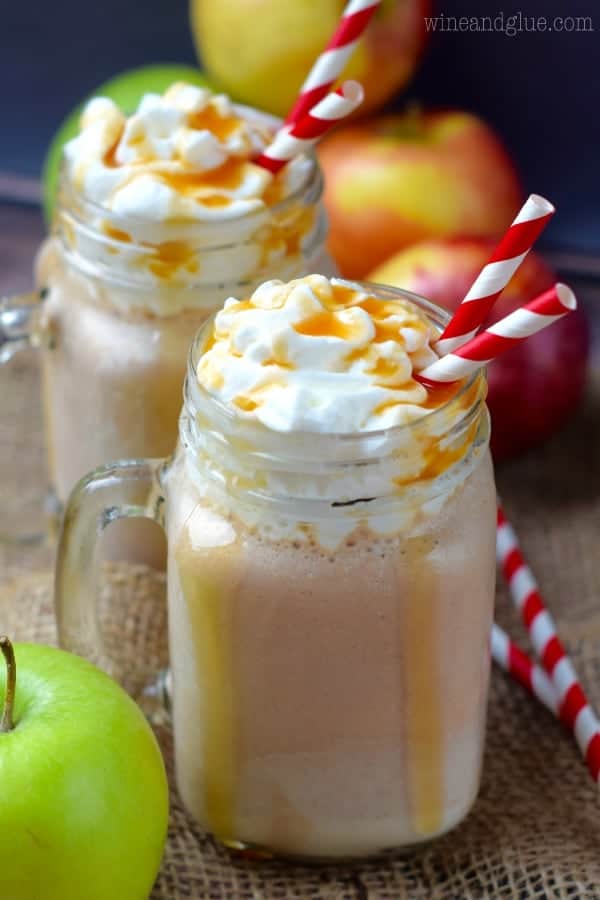 The tipping point for me was a story about a Tinder (SHUDDER) date gone bad.
At that point Nathan turned to me and said, "I'm so glad I locked you down when I did."
And that, my friends, is love: I may have wanted to kill you this morning when I cleaned up your socks for the 743rd time this week or shove your iPhone down your throat because you won't stop playing Clash of Clans while I'm trying to talk to you, but sweet hell . . . Tinder (SHUDDER).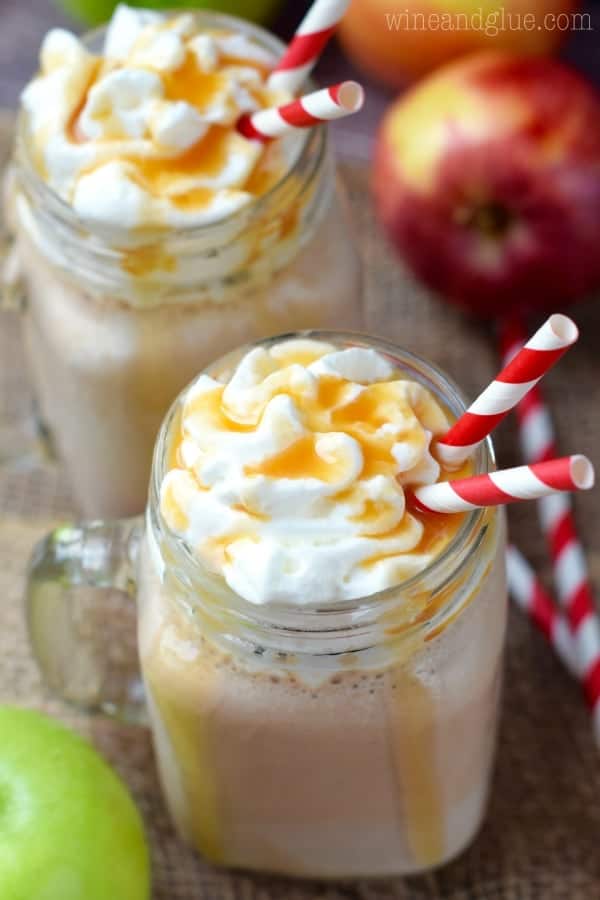 This week we celebrated my husband's birthday. I mean, that guy. He's a winner. Do you know that I can yell at him for something stupid he is doing (though it has to be legit stupid) and he will totally be like, "My bad," and stop. Just like that. He wants me to follow my dreams. He wants me to be happy. And he loves our kids fiercely.
Sigh. How lucky am I? Not only did I get to avoid Tinder, but I locked in the greatest guy when I was 19. I had this revelation earlier this month on our eleventh anniversary: You get married when you are basically still a baby and promise to stick with them through thick and thin, thinking that thin probably means like a flooded basement or someone losing a job. But then stuff gets real. Your mom dies the same day your first baby is born and then you sit next to each other as your second child dies and you suddenly get a new view of what thin means.
Basically what I'm trying to say is that I had no idea what I was getting into with you, Nathan, but I'm so glad I did. And I'm so glad you were born. This world is so much better with you.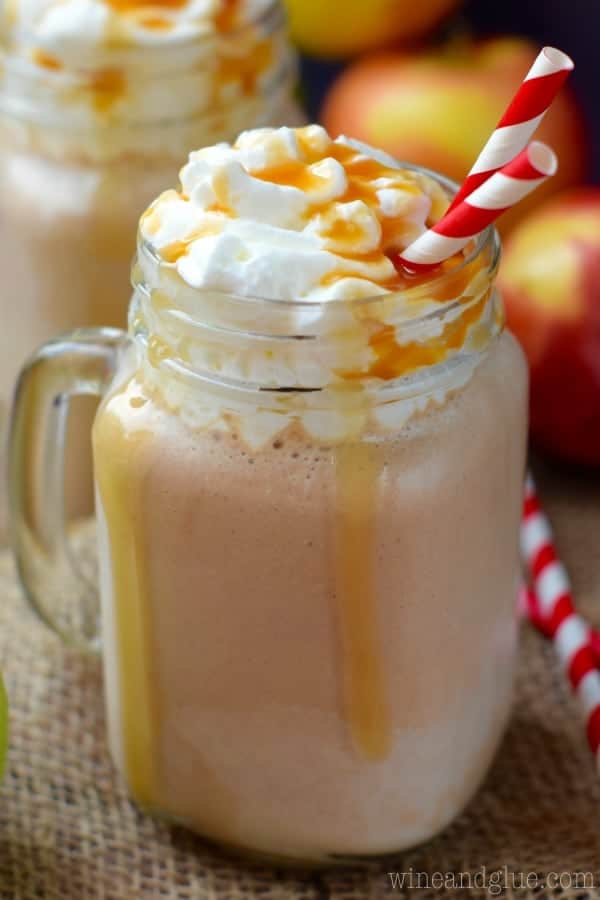 This Caramel Apple Milkshake is insanely good without being sickeningly sweet (unlike this post – HA!). It gets it's apple flavor from apple butter, which you can find near the jellies and jams in your super market. It gives a great apple flavor without the chunkiness of fresh apples. There's also some caramel sauce thrown in there (YUMMMMMMY!!) plus some ice cream, cinnamon, and milk. Plus, so pretty! That's it. This milkshake needs to be on your fall bucket list!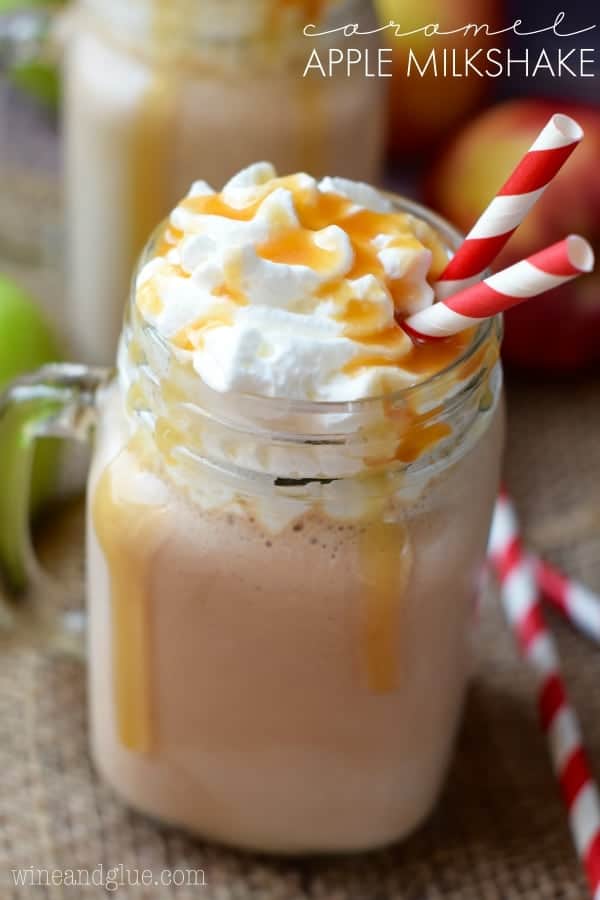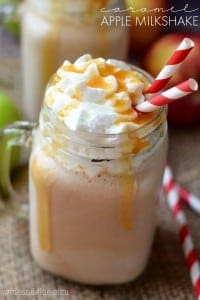 Caramel Apple Milkshake
Ingredients
2

cups

french vanilla ice cream

1

cup

apple butter

1/2

tsp

cinnamon

1/4

cup

caramel sauce

1/4

cup

milk

I used skim

whipped cream

caramel sauce for topping
Instructions
Combine all the ingredients in a blender. Top with whip cream and more caramel sauce.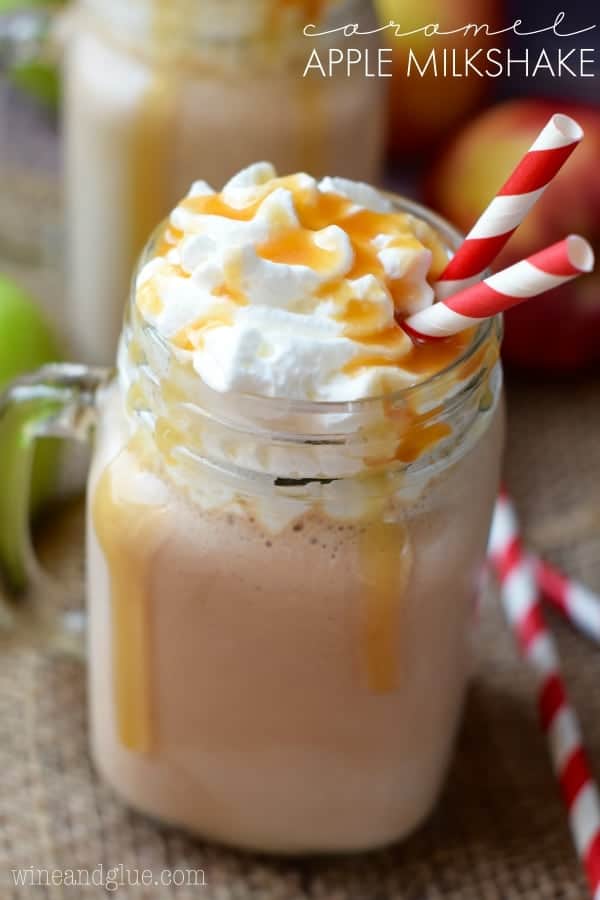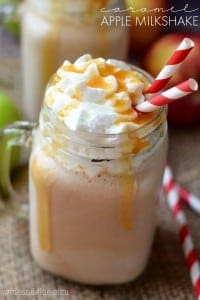 did you make this
Caramel Apple Milkshake
You might also like: