This Chocolate Pretzel Bread Pudding is so rich and delicious and absolutely perfect with a big scoop of vanilla ice cream, some hot fudge, and a little sprinkling of salt!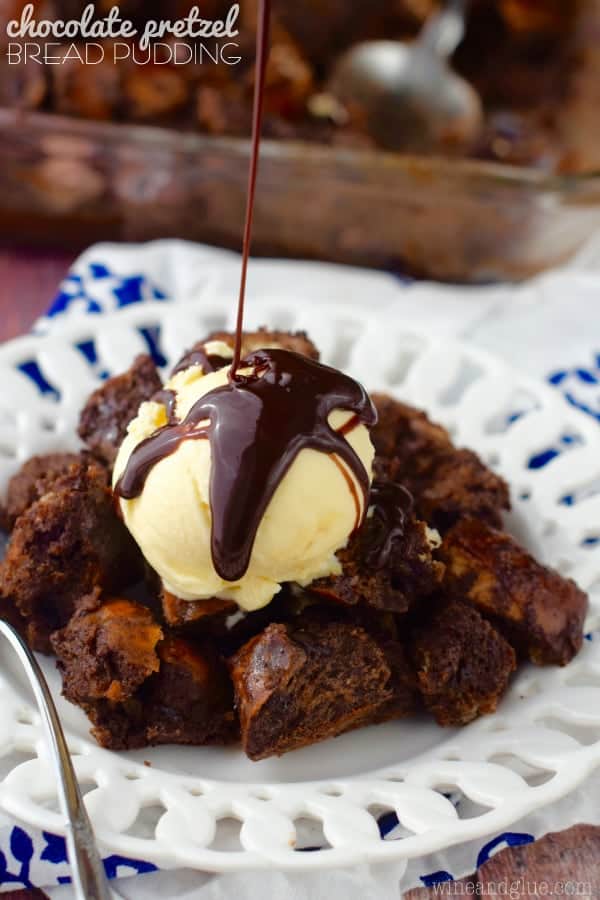 This is going to be a hard post to write, so bear with me.
As I mentioned last week, I've recently lost a good friend, Joan of the blog Chocolate Chocolate and More. Given that today is National Chocolate Day, we (the blogging community who loved her so much) thought it would be such a perfect day to write posts in her honor.
Joan passed away last week. Very suddenly. She died in her sleep from a heart attack, her only warning, an upset stomach before she went to bed. She leaves behind three children in their teens who she loved fiercely.
I first "met" Joan in the fall of 2012. We were both taking an online blogging course together, and she was the administrator for the Facebook group associated with it. You guys, she pretty much immediately became the Mama Bear for all of us. Though she wasn't putting on the conference, she took over the Facebook group and made it this amazing place where we all learned and shared so much information that allowed us to grow as bloggers.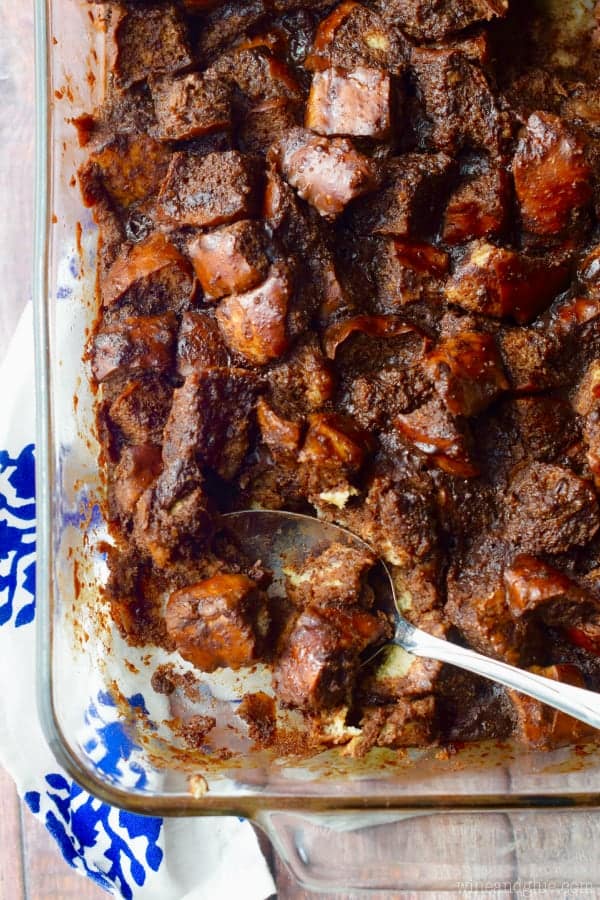 Tweet: Life needs more chocolate #chocolateforjoan
I remember when her Facebook page hit more than 100k fans. Everyone started commenting and congratulating her and she was so humble about it. Just saying how everyone's thanks meant so much to her and brought tears to her eyes.
You guys.
Her Facebook page now has almost 2.5 million followers. Million.
Joan was kind of a champion of the underdog. She loved finding oldie but goodie posts from small bloggers and featuring them on her page only to have them absolutely explode, bringing the blogger TONS of traffic. She was kind to me and crashed my site on more than one occasion sharing some of my recipes.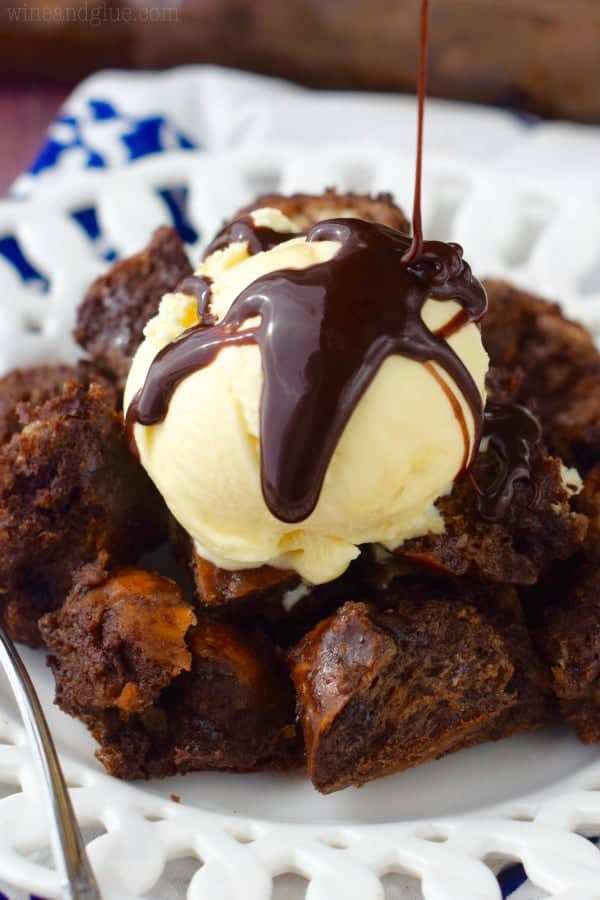 She and I were able to meet in person in the winter of 2013 when we were both invited to Pillsbury. She was so excited when she got the invite and messaged me right away saying, "Check your email!!!" She was the first person I saw when I got off the airplane in Minneapolis and she gave me a huge Mama Bear hug and we talked nonstop from the airport to the hotel.
And if you follow the hashtag #ChocolateforJoan today, you will find so many posts just like this. Posts from bloggers who loved Joan and her Mama Bear style. Her way of uplifting and helping us, and just being such a blast to hang out with.
Our community is devastated by her loss. We will greatly miss how supportive she was as a blogger, but more so how wonderful she was as a friend. And our hearts are aching knowing that she leaves behind three kids. I mean . . . her Mama Bearness to us absolutely pales in comparison to what she was to them.
Joan was working hard on her blog in large part to support her kids. Her blog will go on with the help of her sister, her cousin, and some good blogging friends. And each and every time you visit her blog, you get to see some amazing chocolate, but you also are generating revenue that will go to support her kids. So I encourage you to visit chocolatechocolateandmore.com regularly and share it with your loved ones.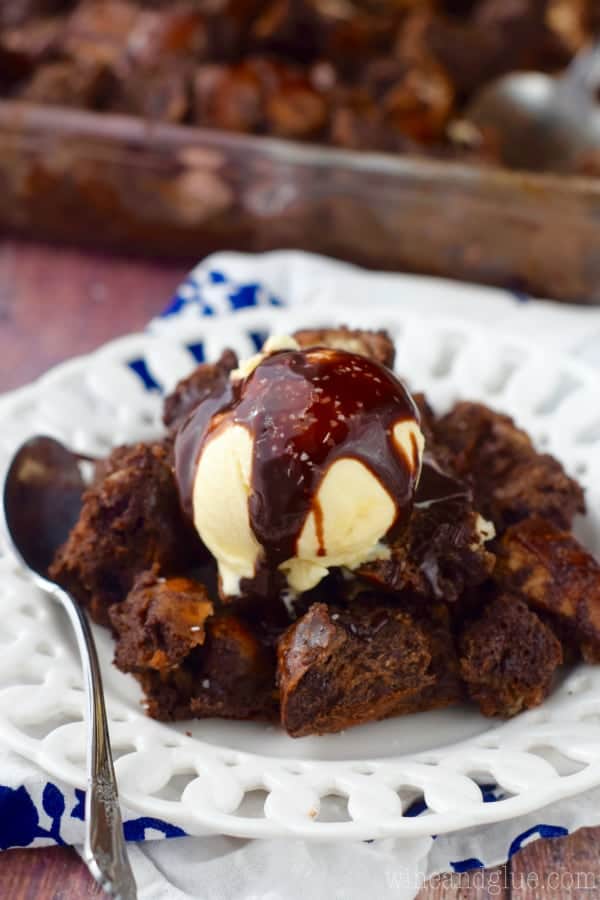 Here is the irony of my chocolate dessert: Joan hated bread pudding, lol!
But the thing is that she was a little like me in her thumbing her nose at things. And I would like to think that she would have gotten a huge kick out of me posting bread pudding today. And I would also like to think that this would be the bread pudding that would have converted her. It is a recipe based off one that I had with some close friends over great conversation, so it seems especially appropriate for today. It is made with some pretzel buns and boasts some amazing deep chocolaty flavor. Seriously, it is so good that even the first version of it that was a little too dry for my taste was devoured by my kids.
Joan . . . . I miss you already.
"I believe that chocolate makes everything better, that the smell of something baking in the kitchen can completely lift your mood and that strong family values are built around the dinner table." – Joan Hayes (1966 – 2015)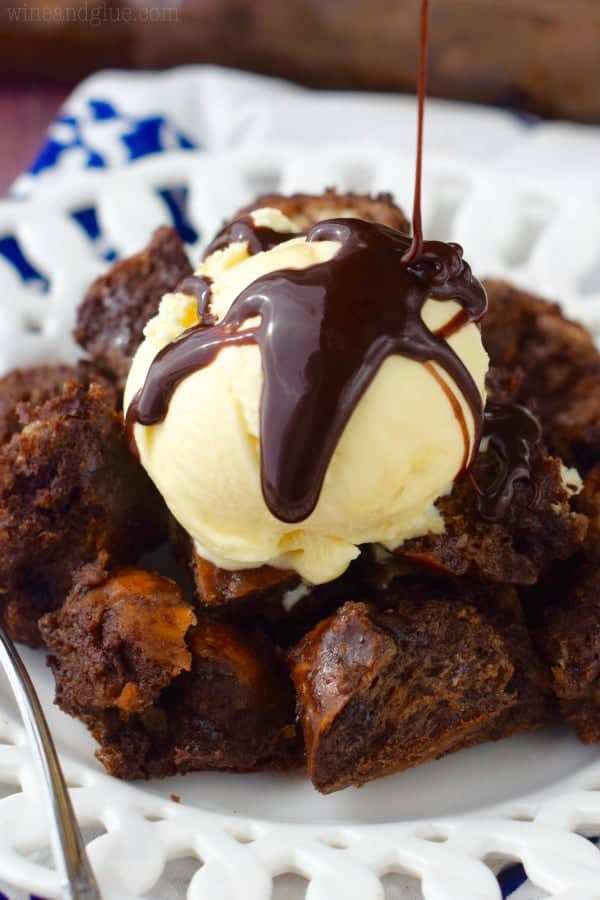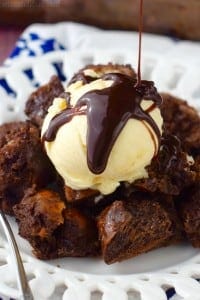 Chocolate Pretzel Bread Pudding #ChocolateforJoan
Ingredients
10

cups

pretzel bun cubes

roughly 5 four inch buns, cubed

1

cup

milk chocolate chips

5

eggs

1

cup

whole milk

1/2

cup

heavy cream

1

TBSP

vanilla

1/4

cup

cocoa powder

1/2

cup

granulated sugar

2

TBSPs

strongly brewed coffee

slightly cooled

Optional for topping

vanilla ice cream

hot fudge

kosher salt
Instructions
Melt the chocolate chips according to package instructions and set aside until they are slightly cooled.

In a large bowl whisk the eggs with the milk and heavy cream. Then whisk in the vanilla, coco powder, and sugar. Finally, whisk in the coffee and melted chocolate.

Add the pretzel bread to the bowl, stirring so it is all covered. Let sit about 20 minutes.

Preheat the oven to 350 degrees. Prepare a 9 by 13 inch baking dish by spraying it with cooking spray.

Once ready, pour the mixture into the pan and spread into an even layer.

Bake, uncovered, for 40 minutes. Serve warm with vanilla ice cream, hot fudge, and a sprinkling of kosher salt.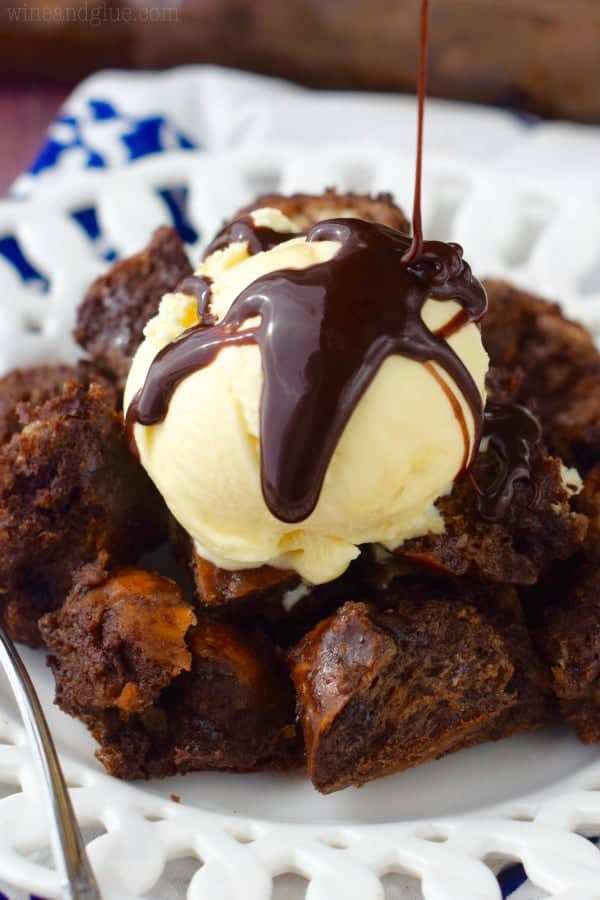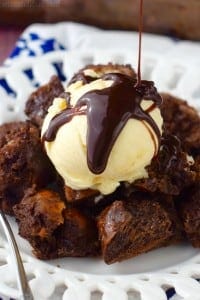 did you make this
Chocolate Pretzel Bread Pudding #ChocolateforJoan