It is so easy to make Cinnamon Scented Pine Cones at home! This is a fast and easy craft that is perfect to create neighbor gifts, a wreath or an easy gorgeous centerpiece!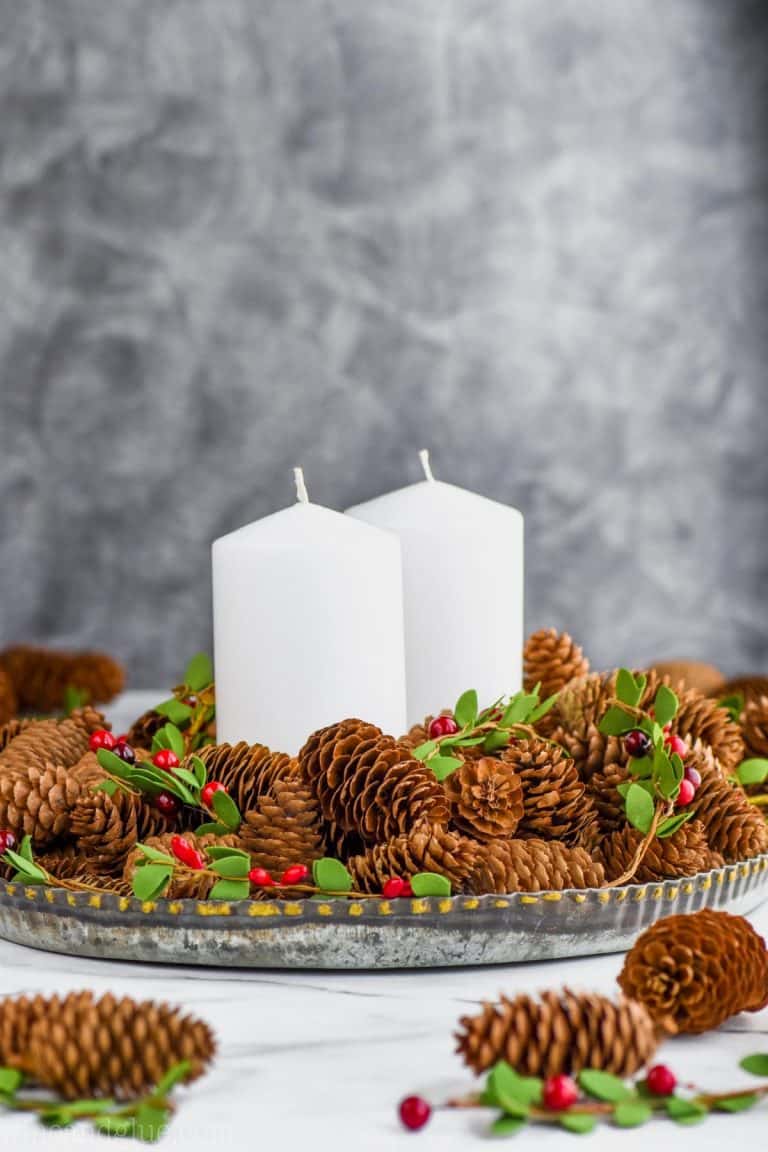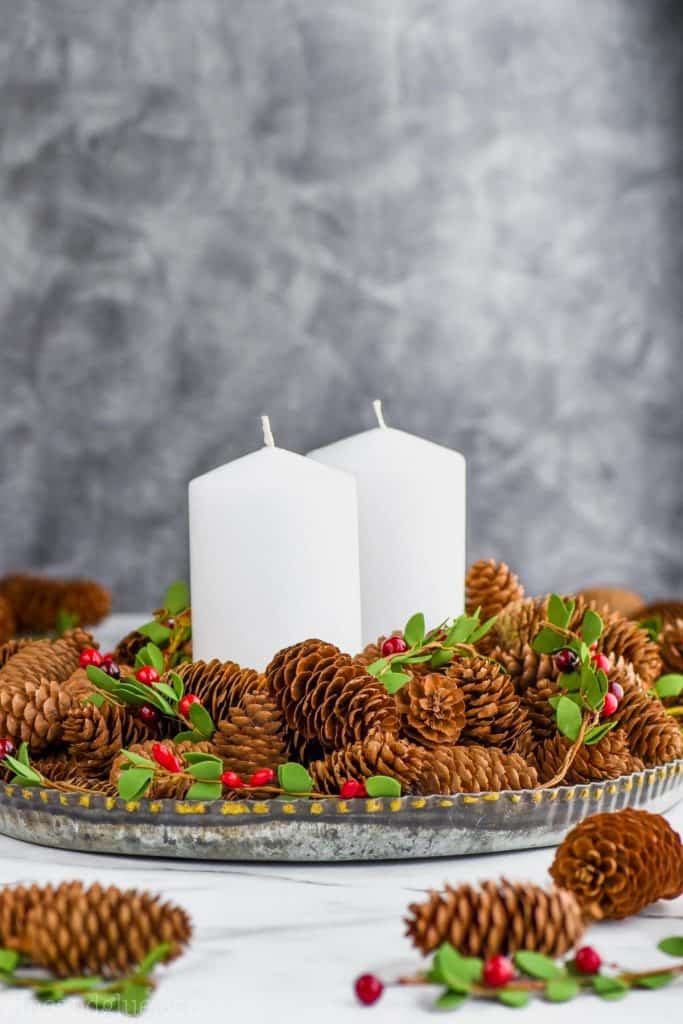 I can't really believe that we are almost to Thanksgiving, guys! November is flying by! With Thanksgiving so early this year, I'm already thinking about all the Christmas ideas, recipes, and crafts that I want to share with you this year.
First up are these super easy to make Cinnamon Scented Pine Cones!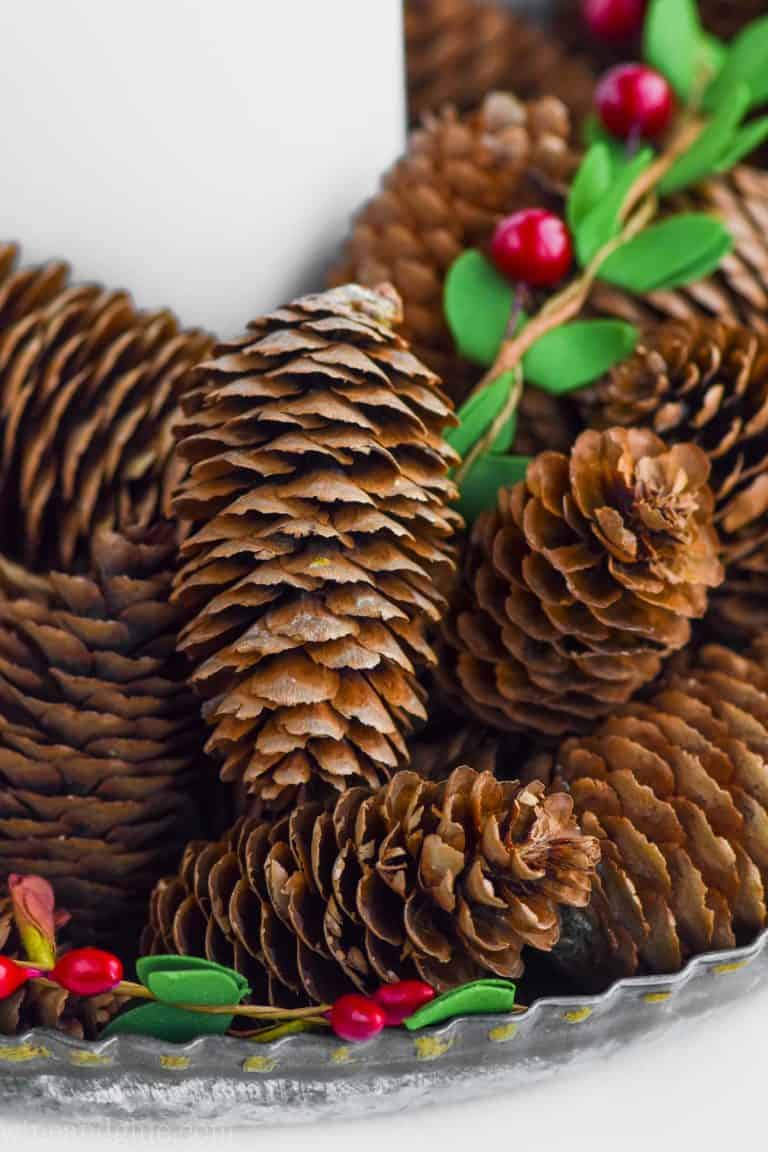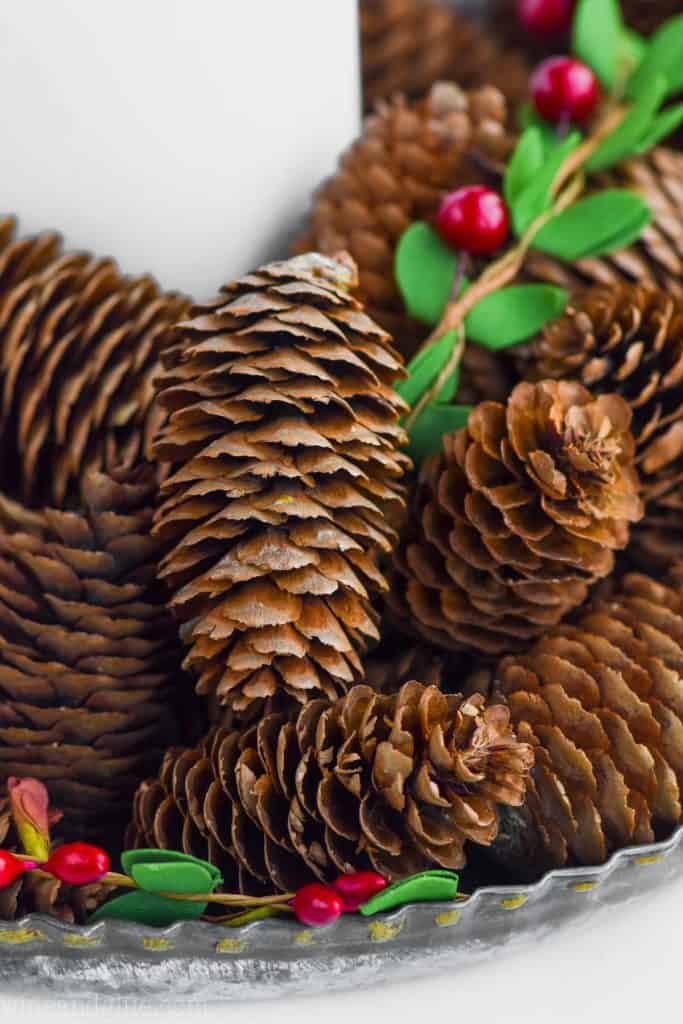 WHAT DO I NEED TO MAKE CINNAMON SCENTED PINE CONES
This craft only requires a few simple things to make it.
Pine Cones! (obviously) You can collect them outside, or you can be lazy like me and buy them on Amazon.
A foil lined tray
Cinnamon Oil (If you don't want to buy it, there are tutorials out there for how to make it.)
Plastic bag
HOW TO MAKE CINNAMON SCENTED PINE CONES
If you collect your pinecones outside, bake them on a foil lined tray for 30 minutes at 200 degrees. This will kill off any lurking critters and will also help your pinecones open up.
Once the pine cones have cooled, put them in a plastic bag.
Add 15 to 20 drops of cinnamon oil to the bag (per about half pound of pinecones).
Let it sit for 1 to 2 weeks in the plastic bag.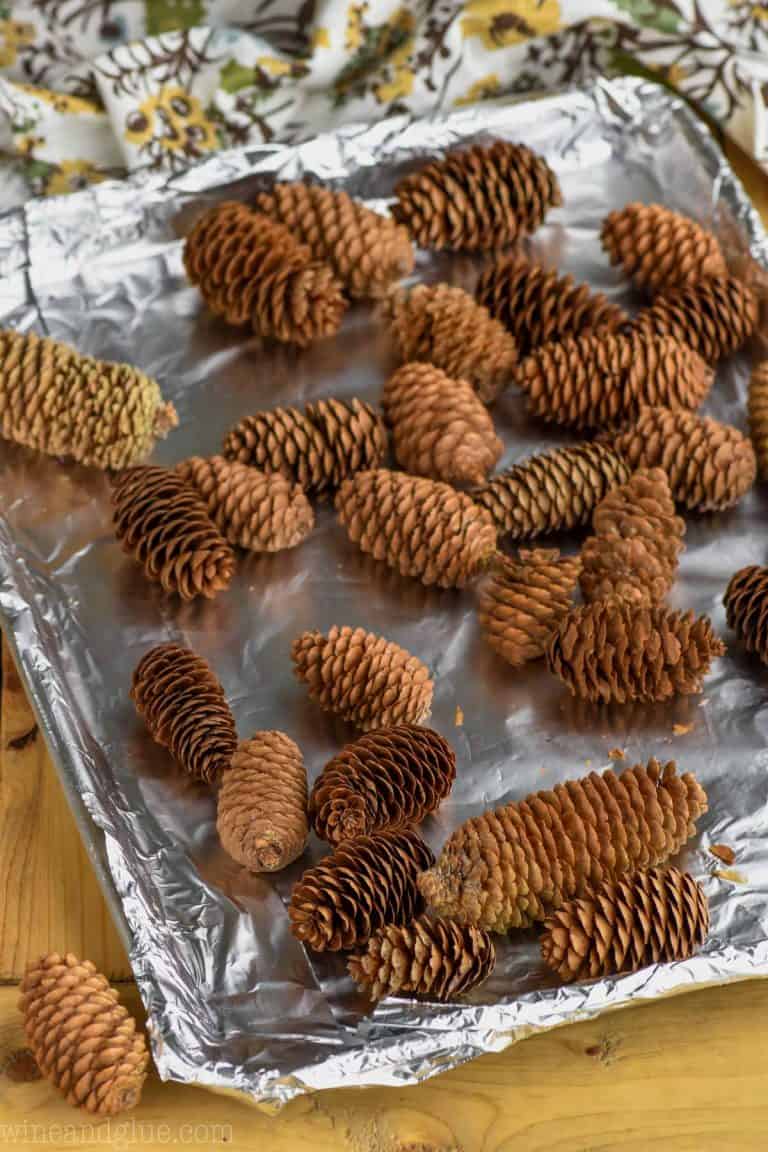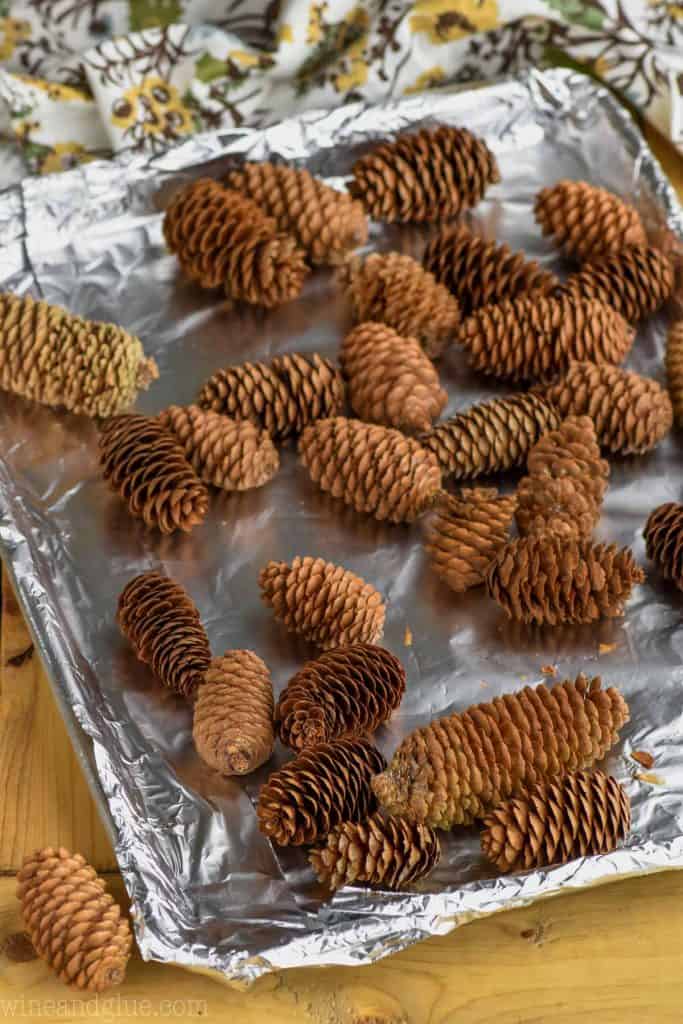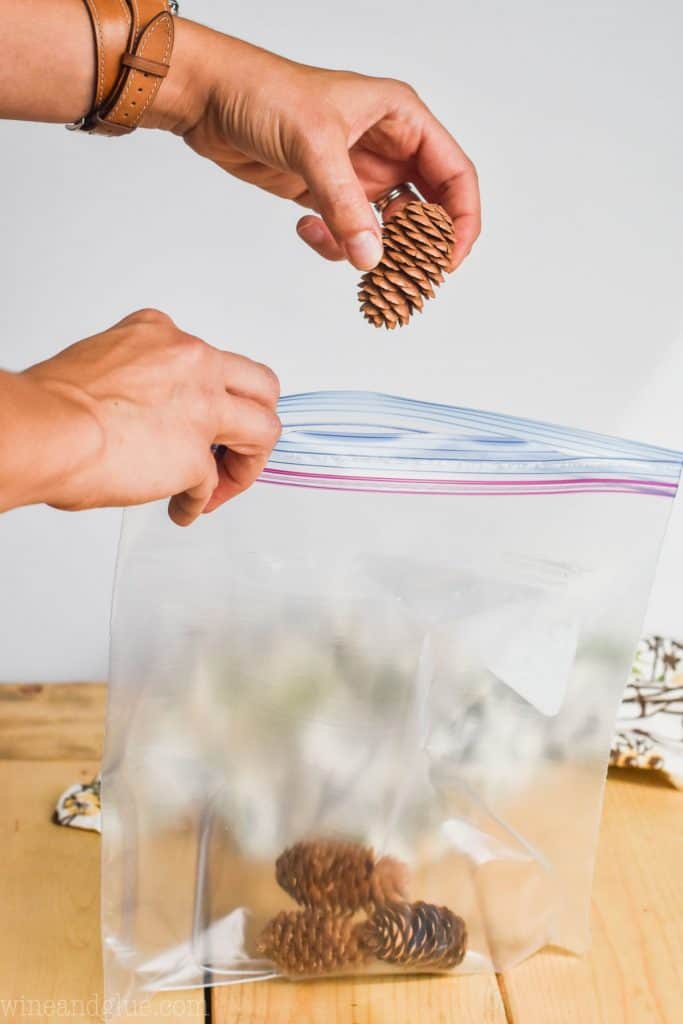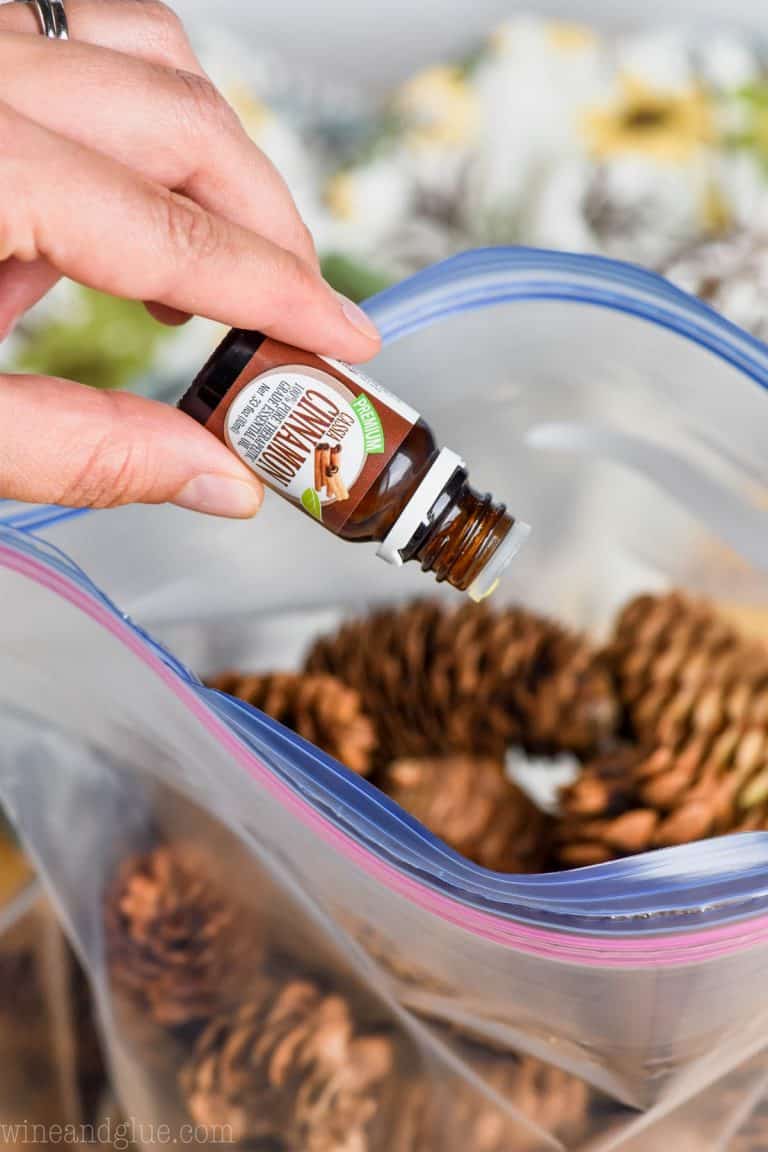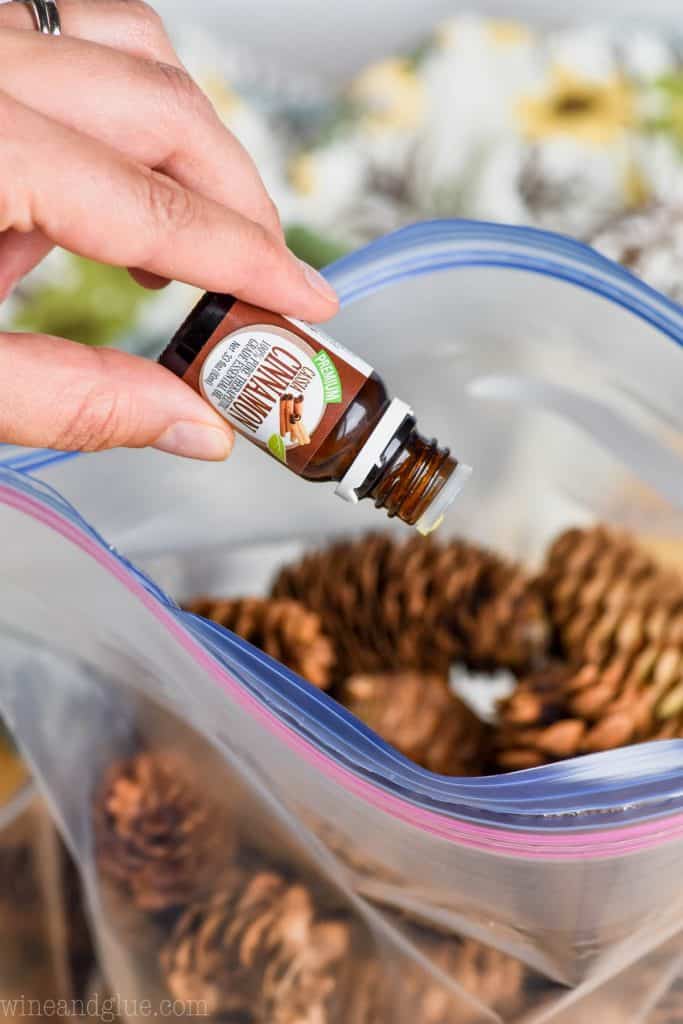 MAKING CINNAMON OIL WATER
Another method to make them is to add cinnamon oil to water and then spray the cones with that water and let them rest for a few weeks. I found that they didn't smell as strongly that way.
However, you could add cinnamon oil to the water and then spray them if they start to lose their scent.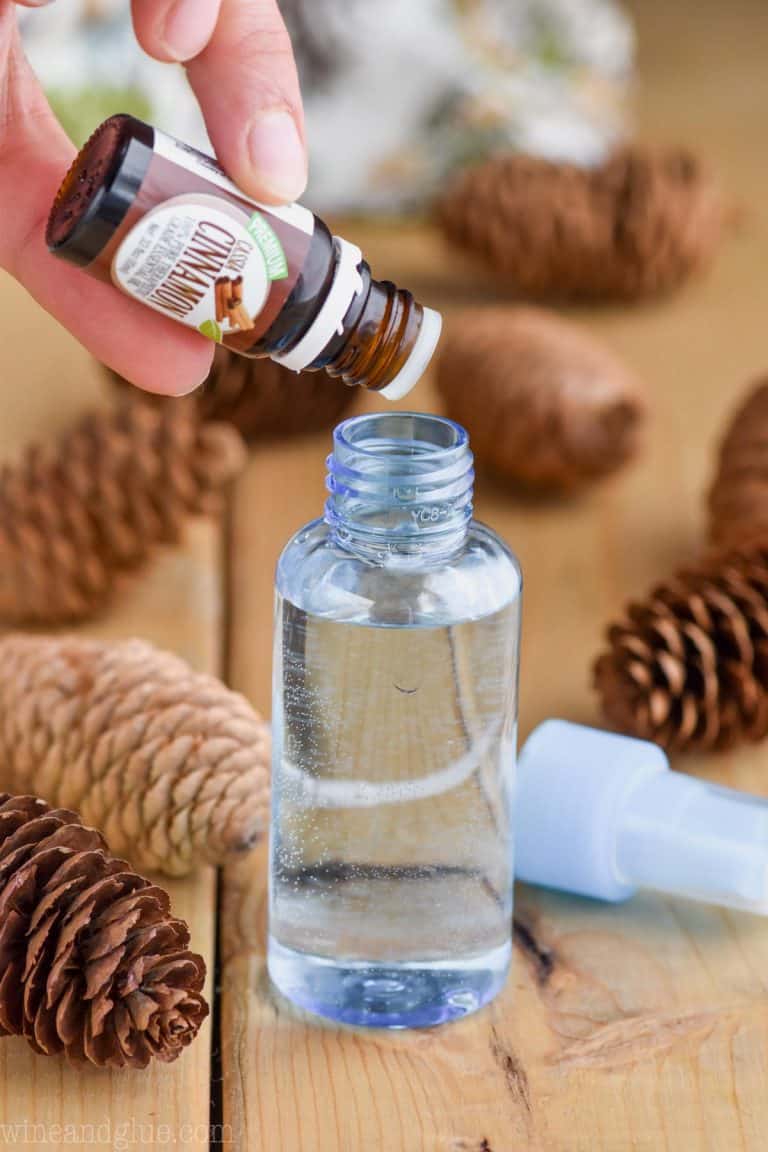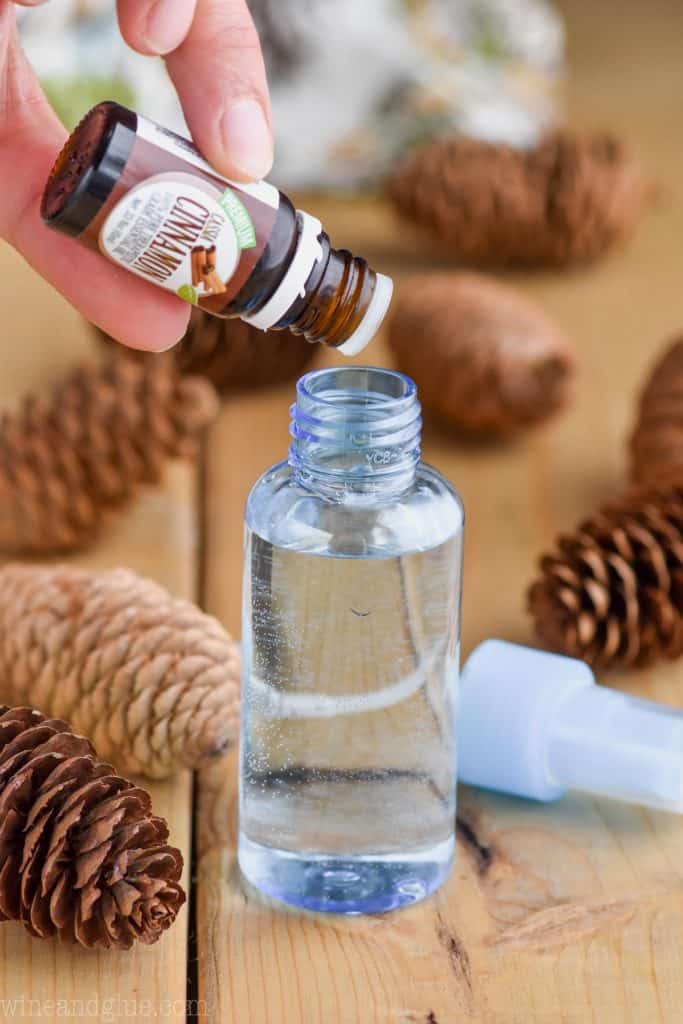 After I made my Cinnamon Scented Pine Cones, I got an old tray and added the pine cones, two candles, and some holly greens that I got at local craft store. It made for such a gorgeous center piece! And it was seriously so easy to make and put together.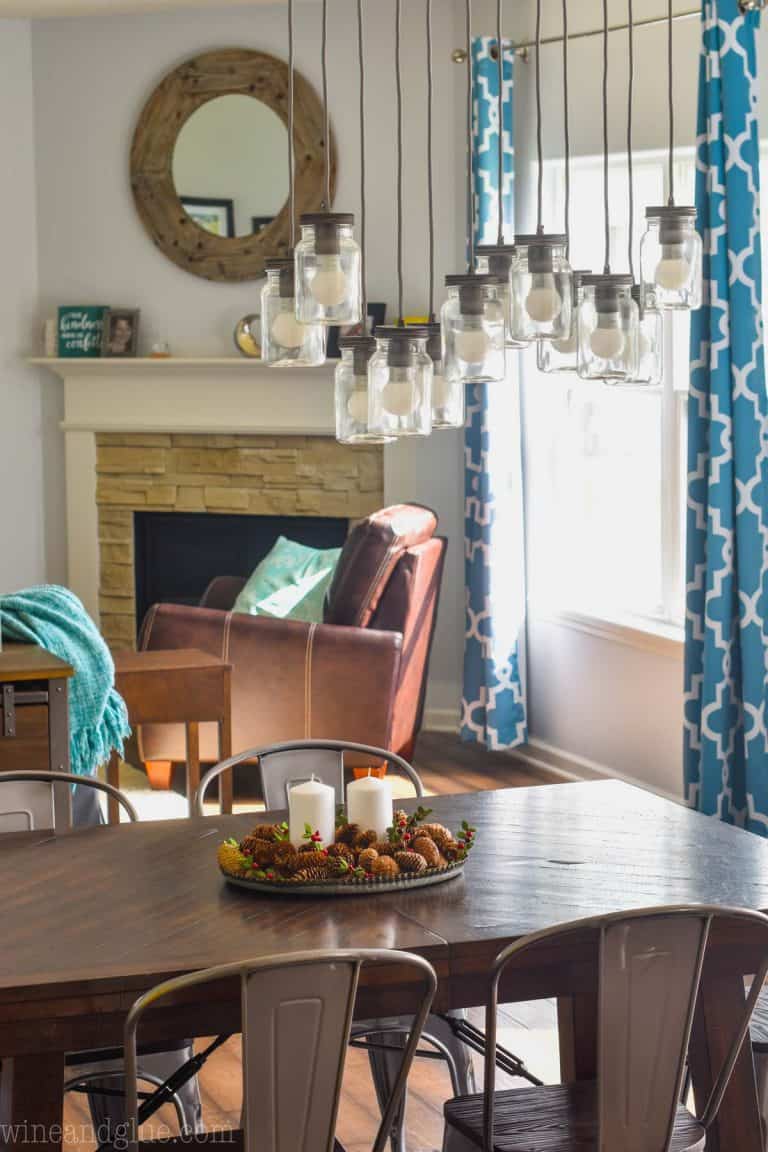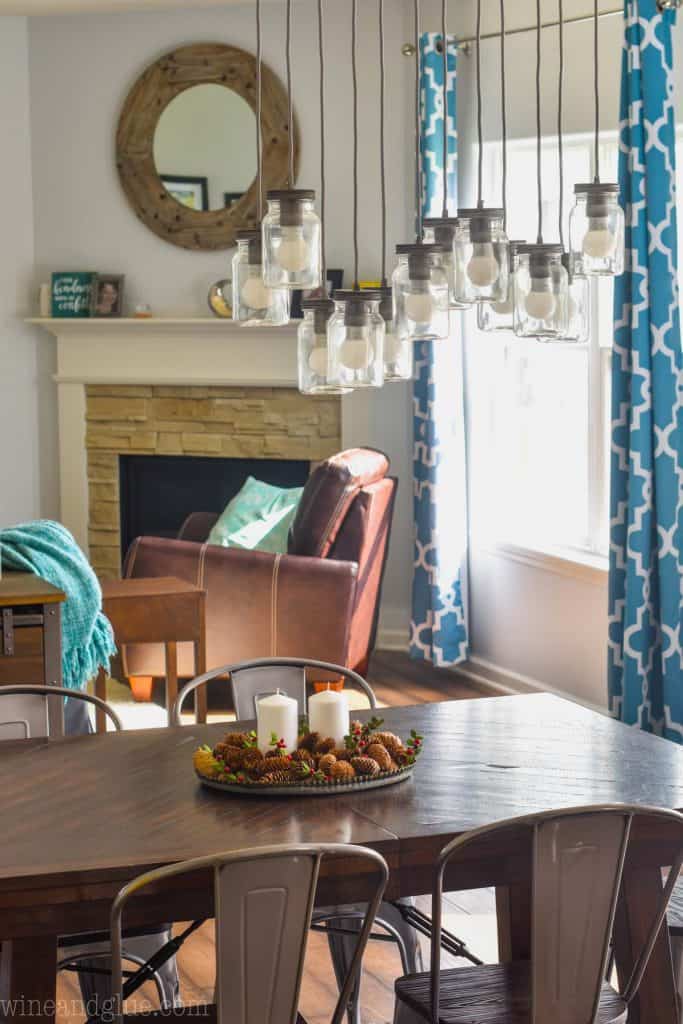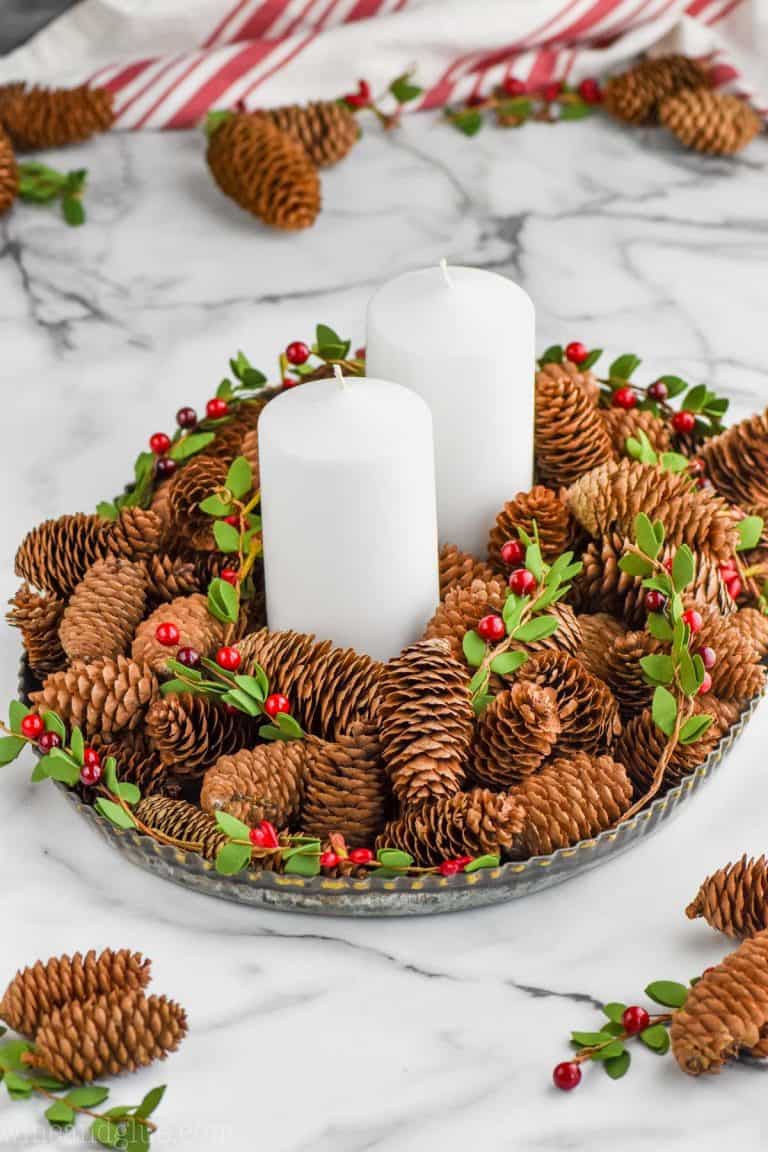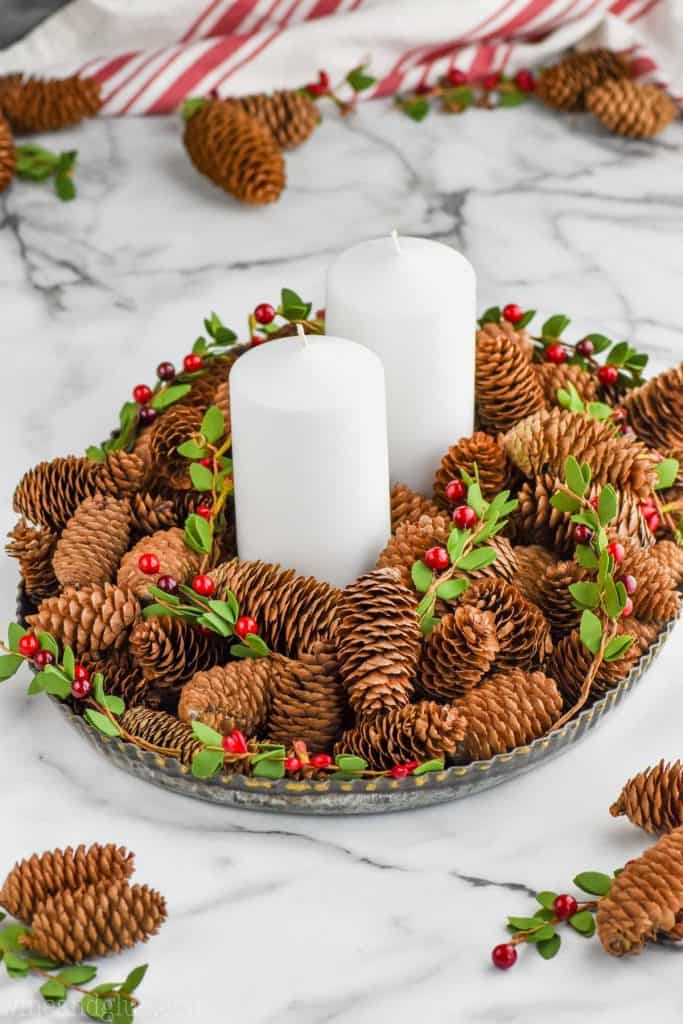 [mv_create key="1″ type="diy" title="Cinnamon Scented Pine Cones" thumbnail="https://simplejoy.com/wp-content/uploads/2018/11/cinnamon_scented_pine_cone_image-2.jpg"]Other great Christmas projects
Gingerbread Man Christmas Ornaments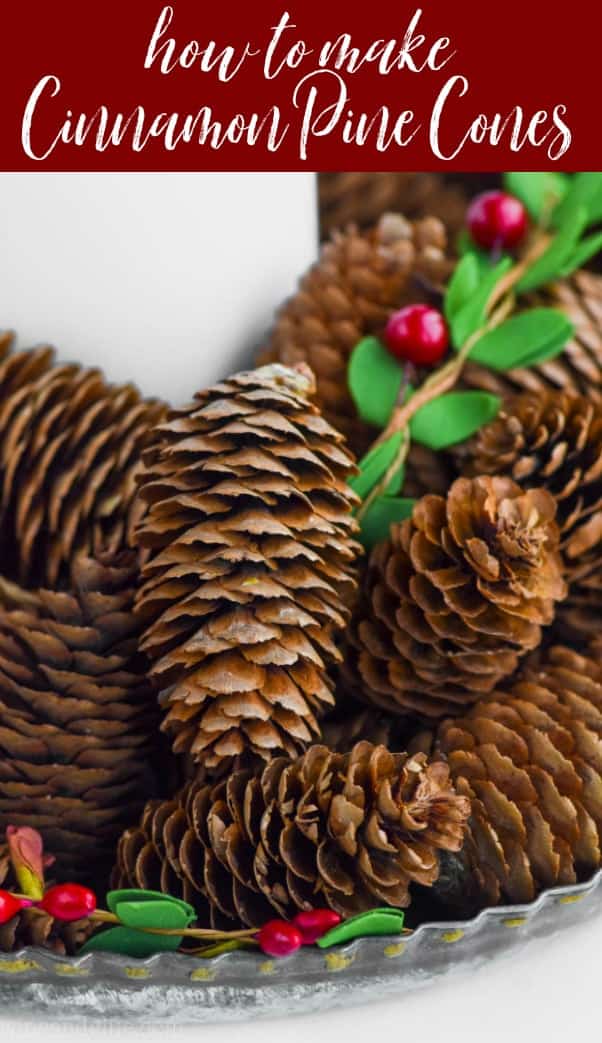 This post contains affiliate links, if you click on them and then make a purchase, I make a small amount of money at no additional cost to you. Thank you in advance for supporting Wine & Glue.