These Coca-Cola Cookies are perfectly soft with the most delicious Coca-Cola Frosting!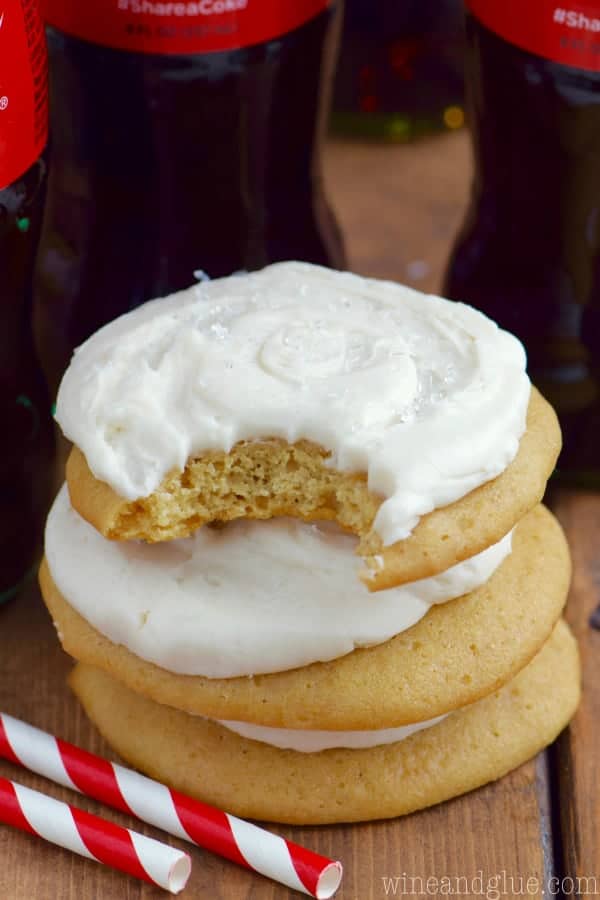 I'm so happy to be partnering with Coca-Cola to bring you this delicious cookie recipe! Thank you for supporting the brands that make Wine & Glue possible.
If you have been following my blog for a while, you probably know that I lost my mom a few years back. She passed away just a few days before Christmas just hours after we had Gavin. There have been so many challenges that have come with losing my mom, but far and away, the biggest challenge has been being a mom without her. There have been countless times when I have wished that I could just pick up a phone and call her.
But! I have friends. I have the most wonderful friends on the planet. They have kiddos, little kiddos like mine, and they have been there for me through the last nine years of mothering in a way I could have only dreamed of. I have totally come to rely on my co-moms (is that a weird thing to call them . . . you get what I'm saying, right? Like co-workers). They get me, they listen, and they reassure me all.the.time. that I'm not absolutely screwing up every last thing.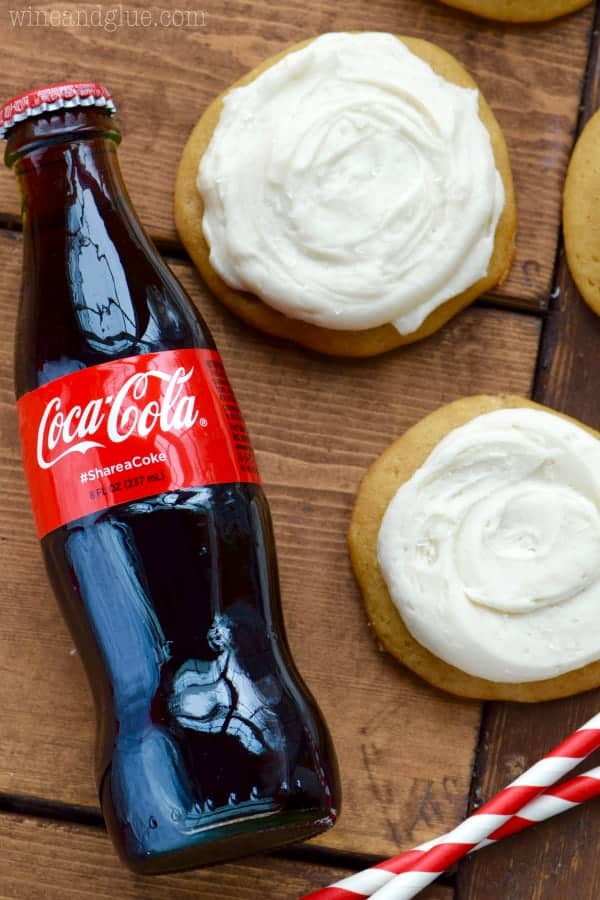 There are three friends in particular, Cathy, Meaghan (she doesn't have a blog that I can link to . . . yet), and Rachel, that I lean on super hard, especially around the holidays. We have a tradition that is going on something like seven years of getting together one Saturday every December and baking our tails off making treats, but mainly just hanging out, drinking wine, and talking about all the things that goes into being moms. We listen to Christmas music, we laugh, and we lean on each other. And it is one of my very favorite Christmas traditions. It has made, what could be just a horrible time of year for me, more than bearable. It has made it actually delightful.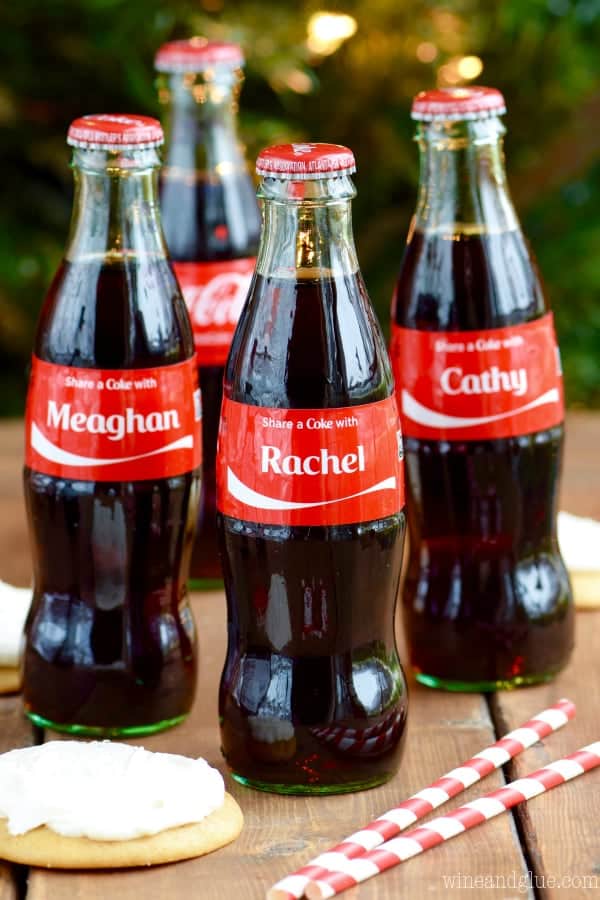 So when Coca-Cola asked me to write about who makes my holidays brighter, and who I would like to #ShareACoke with, it is these three who totally popped into my mind right away. How great are these customized glass bottles? I think they are so cute, I can't wait to give them to my friends with some of these Coca-Cola Cookies! Head over to the #ShareACoke website and you can see how easy it is to customize and order some for all the special people in your life!
AND! Coca-Cola would like you to Share a Coke with someone special in your life! Just leave me a comment below before December 14th with who you would like to Share a Coke with and why, and you will be entered to win 6 customized #ShareACoke bottles AND a $100 gift card!* Or, if you are like me and need to do all your shopping before things get to crazy, head over to #ShareACoke now and use these offer codes CYBERMONDAY (good before 12/5) or HOLIDAY40 (good after 12/5). Be sure to follow Coca Cola on Facebook, Twitter, and Instagram for more great holiday ideas!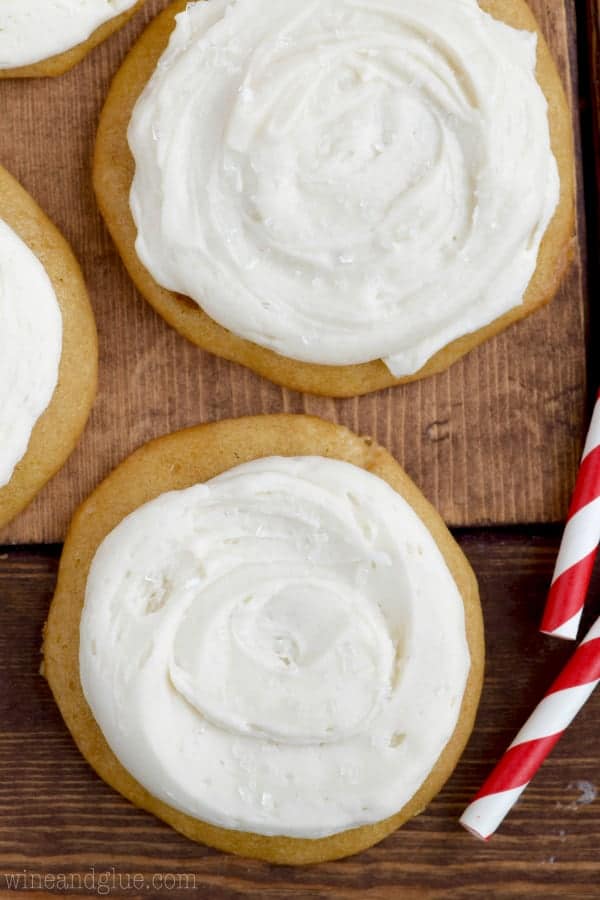 Once you get your customized bottles, you can make some of these cookies to go with it for your special someone who makes your holidays brighter. These cookies are amazing. So super soft and delicious and with the best Coca-Cola Frosting to go on them. They are going to be a new holiday favorite . . . . maybe even all year long ;)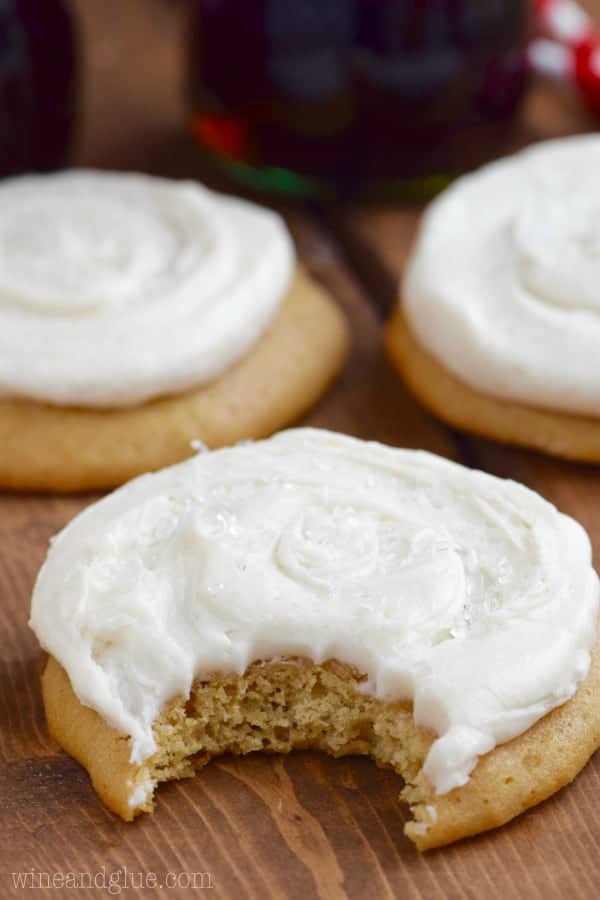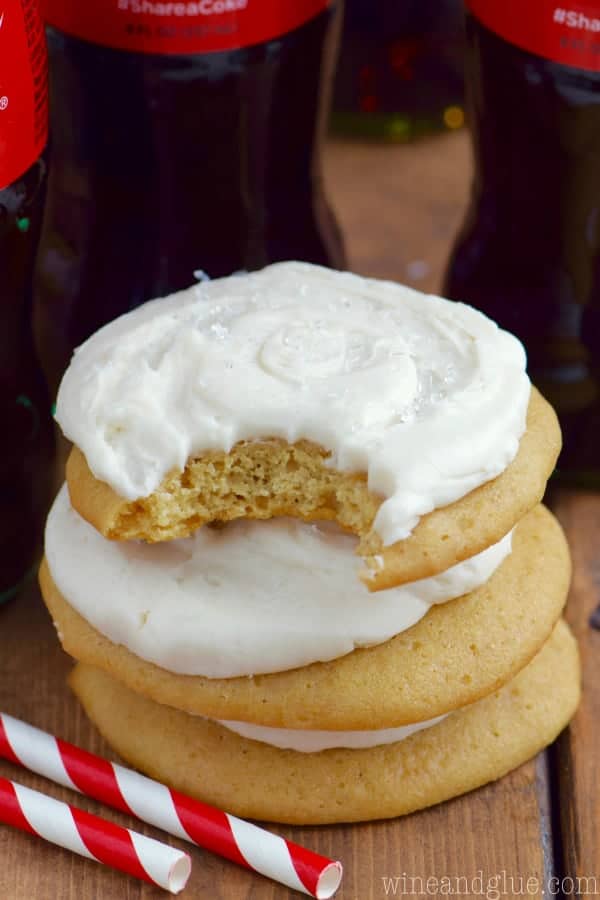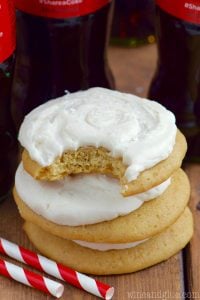 Coca-Cola Cookies with Coca-Cola Frosting
Serves:
2
1/2 dozen cookies
(tap # to scale)
Ingredients
2 1/2

cups

all purpose flour

1/2

tsp

salt

1/2

tsp

baking soda

1/2

tsp

baking powder

1/2

cup

butter

at room temperature (see note)

3/4

cup

granulated sugar

1/2

cup

light brown sugar

packed

1/2

cup

Coca-Cola at room temperature

1

egg

room temperature

2

tsps

vanilla extract

For frosting

8

TBSPs

butter

room temperature

1/4

cup

Coca-Cola at room temperature

4

cups

powdered sugar
Instructions
Preheat your oven to 350 degrees.

In a large bowl, combine the flour, salt, baking soda, and baking powder.

Cream together the butter, brown sugar, and granulate sugar, until light and fluffy, about two minutes.

Beat in the vanilla extract, then the egg, then the Coca-Cola, until just combined.

Slowly beat in the flour mixture, about a half of a cup at a time, until just combined.

Using a 1 1/2 TBSP cookie scoop, scoop cookie dough onto a parchment paper or silicon mat lined baking sheet. The cookies should be about two inches apart to allow for some spreading.

Bake for 13 minutes, rotating the pan halfway through baking. Remove from the oven, allow to sit on the pan for about two minutes, then remove to a cooling wrack to cool completely before.

To make frosting, beat the butter until it begins to turn creamy, then add the first cup of sugar. Once combined, add the Coca-Cola. Then add in the remaining cups of sugar one at a time. Pipe onto cooled cookies and top with sprinkles.
Notes
You know your butter is soft when you can press your finger into it and it makes a dent but doesn't go all the way through. You can cut it up and leave it on the counter for 30 minutes and it will be perfect. Or! You can fill a tall glass with water, microwave it for 30 seconds, empty the water, put it over the butter standing on end, and leave it for 10 minutes.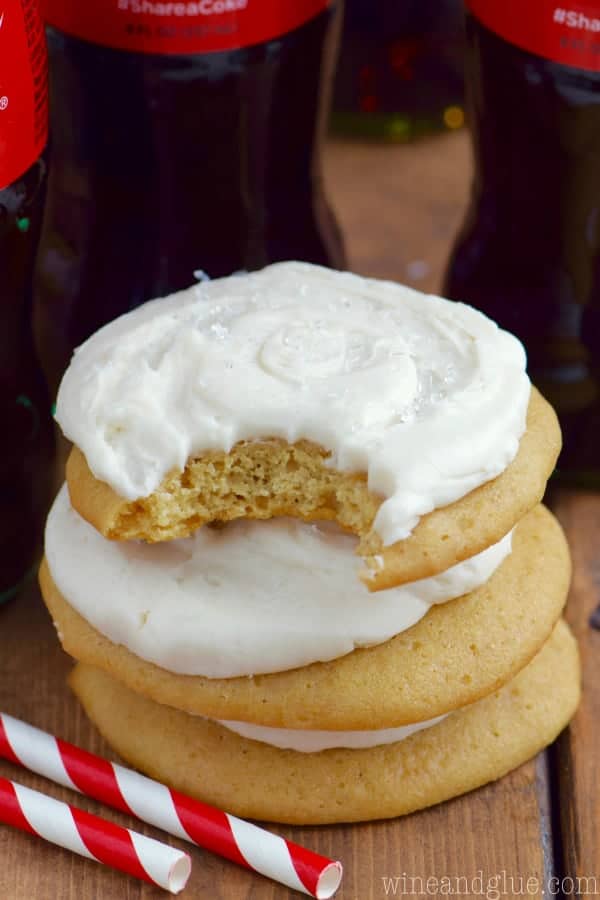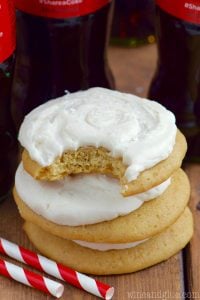 did you make this
Coca-Cola Cookies with Coca-Cola Frosting

* The Coca-Cola Company will provide this prize. The Coca-Cola Company is not a sponsor, administrator or responsible in any way for this Promotion.