Super cute DIY Halloween candles that can be dressed up any spooky way you want!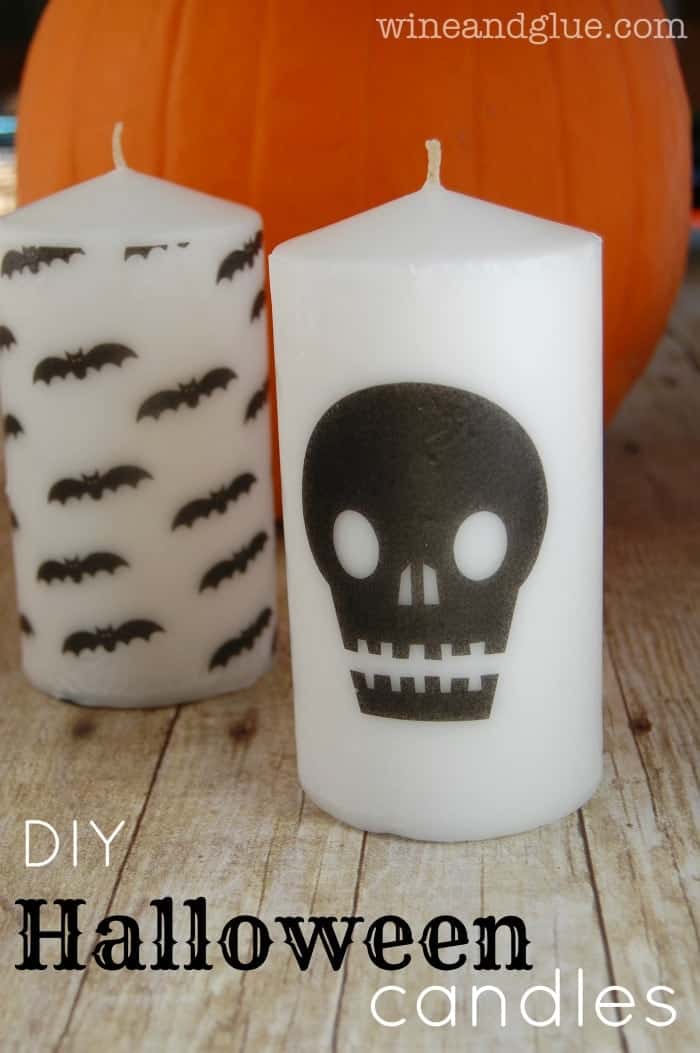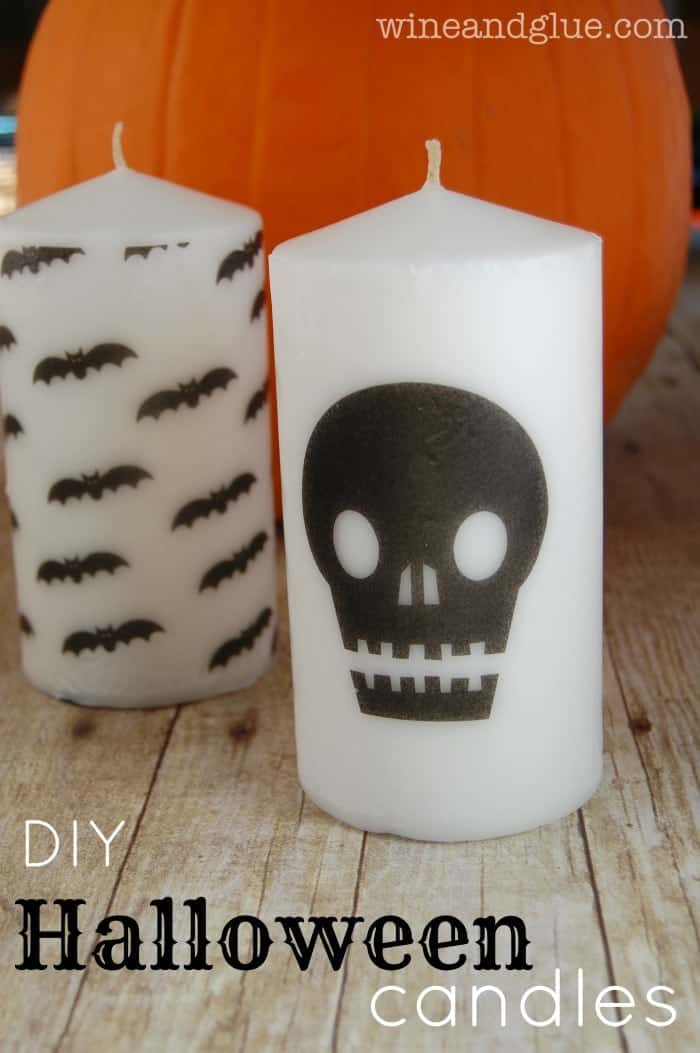 It's so funny how blogs grow and change over time. But I guess that is because they are a good reflection of the blogger behind them.
When I first started my blog, I really thought that it would be mainly crafts with the occasional recipe thrown in here or there. I mean, the first recipe I posted was a huge fail. I even remember during one recipe post suggesting that my readers enjoy it because it would probably be one of my only dinner posts. And even as recently as less than a year ago when I made a pie, I talked about all the baking bloggers I love, and how I could never dream of posting desserts.
And now if you got to my treats page, you will see that I've kind of gone nuts for posting desserts. Nuts.
But there really is something I love about crafting. Taking some unrelated pieces of thread and material or paper and scraps or in this case tissue paper and candles and turning them into something totally different is . . . . awesome. I love the sense of accomplishment it gives me. But I guess that's why I love cooking and baking too.
Okay, I'm getting a bit esoteric about these candles.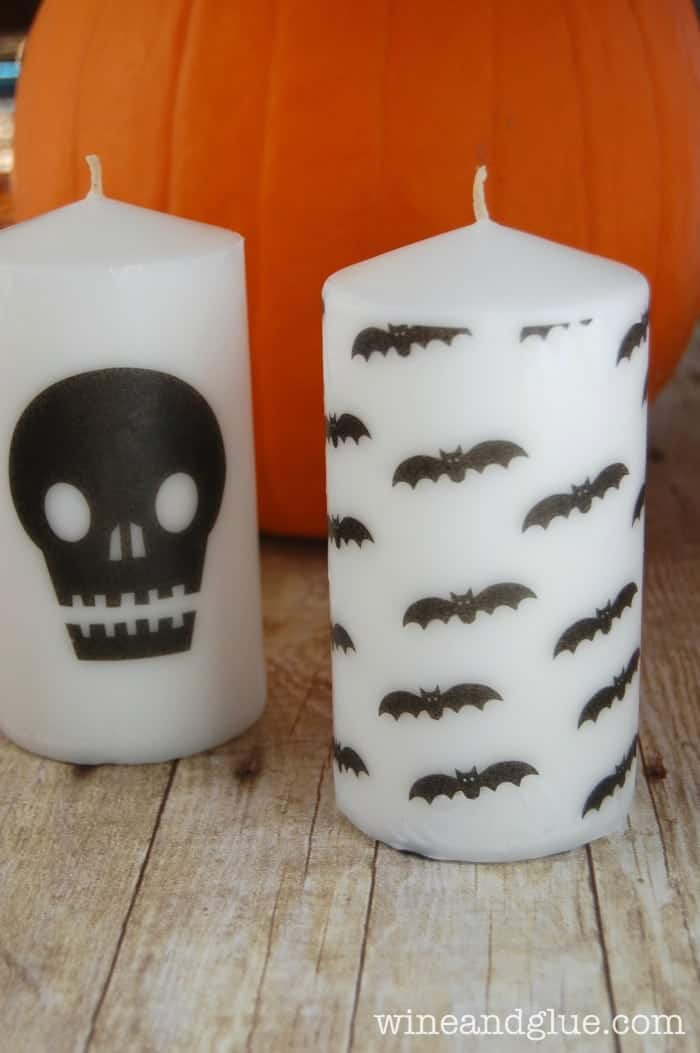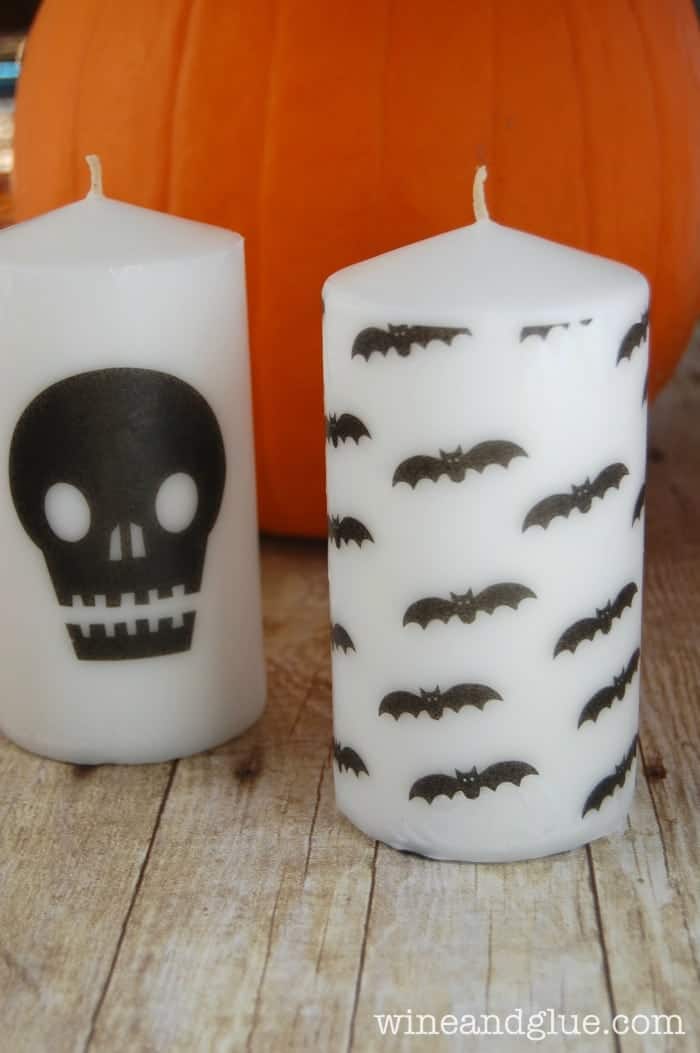 So the idea for these came from awesome blogger Amy over at While Wearing Heels. She made this amazing Pottery Barn knock off candle and I'm going to leave the instructions for these to her. You are definitely going to want to visit her for the play by play.
I made the images for the candles going to PicMonkey.com. They have an awesome selection of Halloween graphics, and if you upload any picture, add a white rectangle overlay you have your perfect background to then add skulls or witches or cats! Or you can just say Boo.
Here are the graphics I made and used.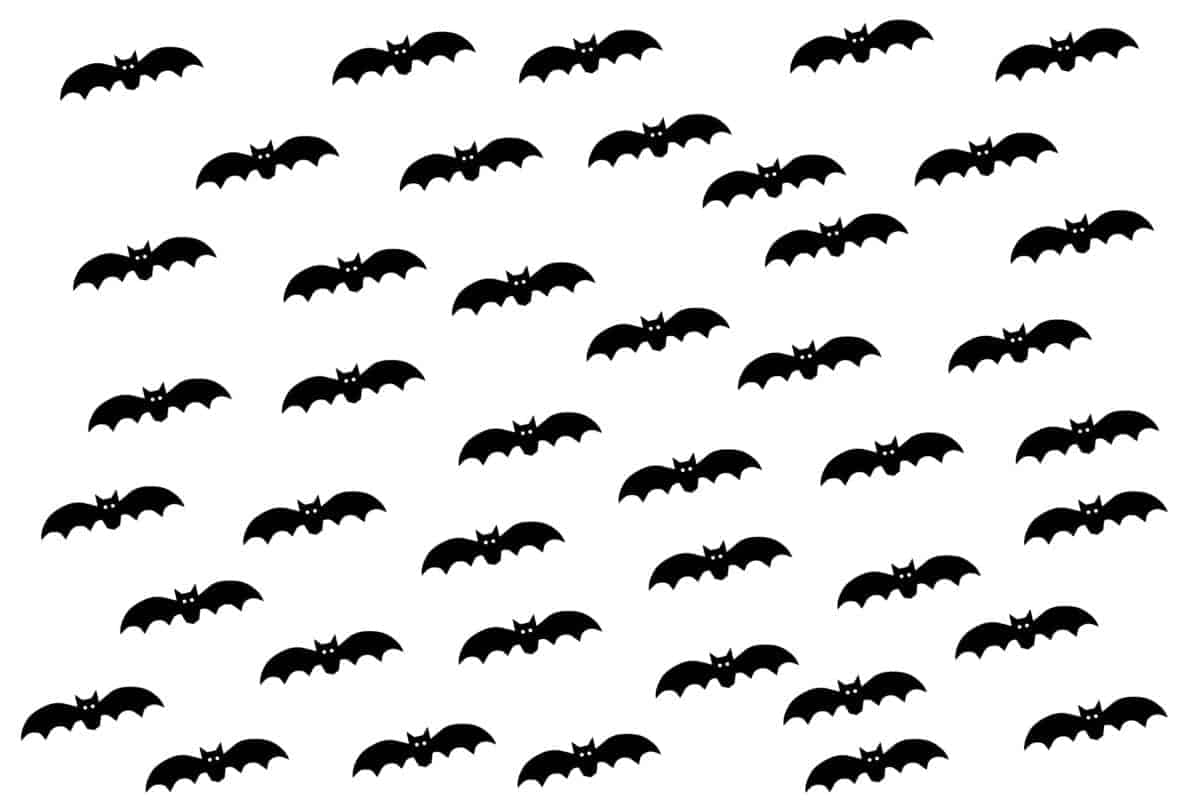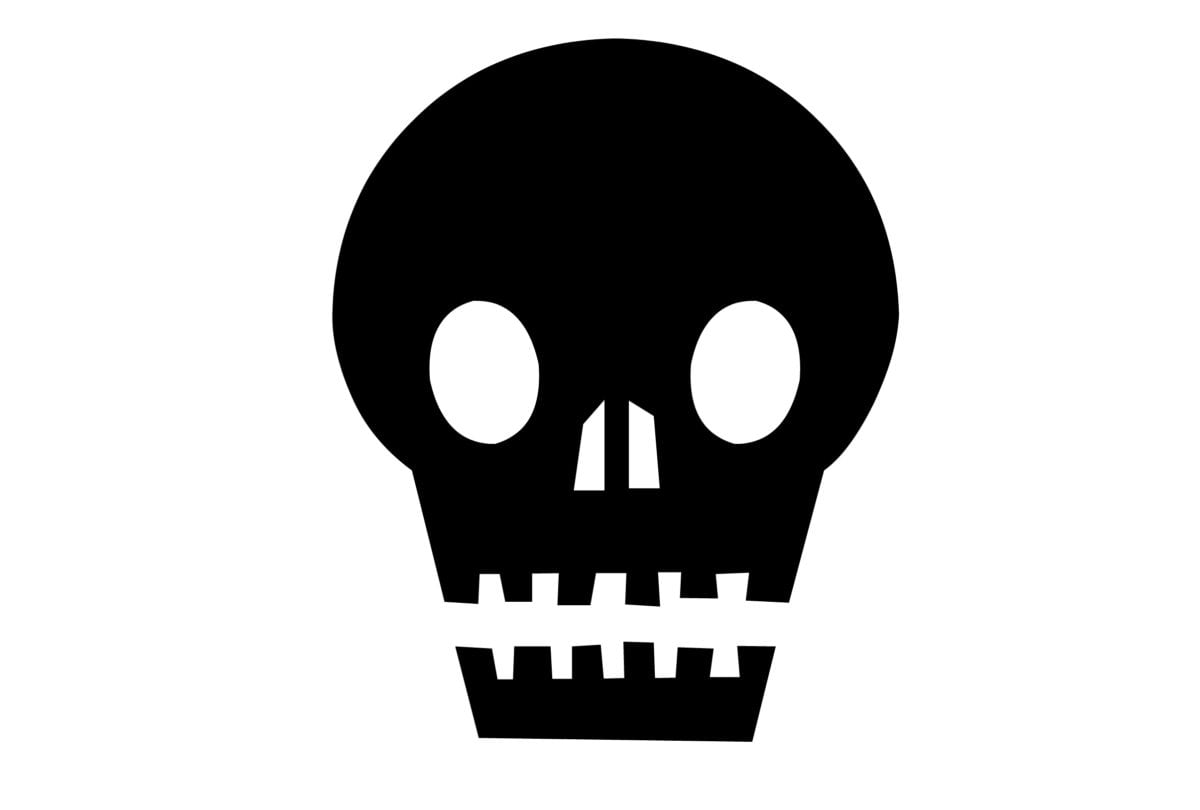 You may need to play with the percents on your printer so you get the right size for your candle. I suggest printing on scrap paper and holding it up to your candle until you get the right size.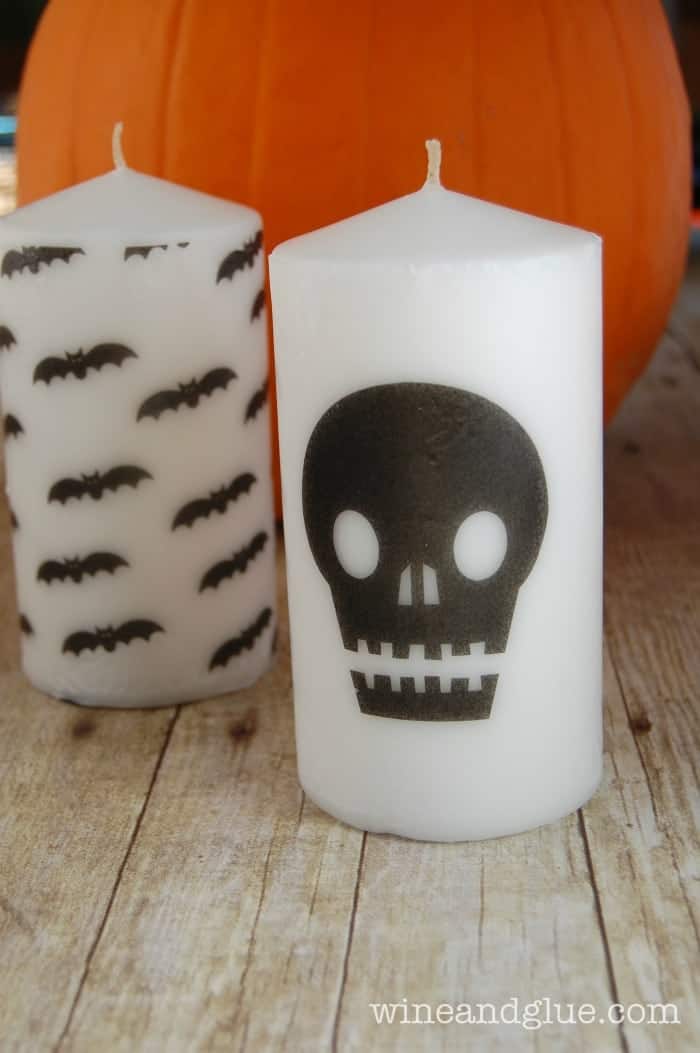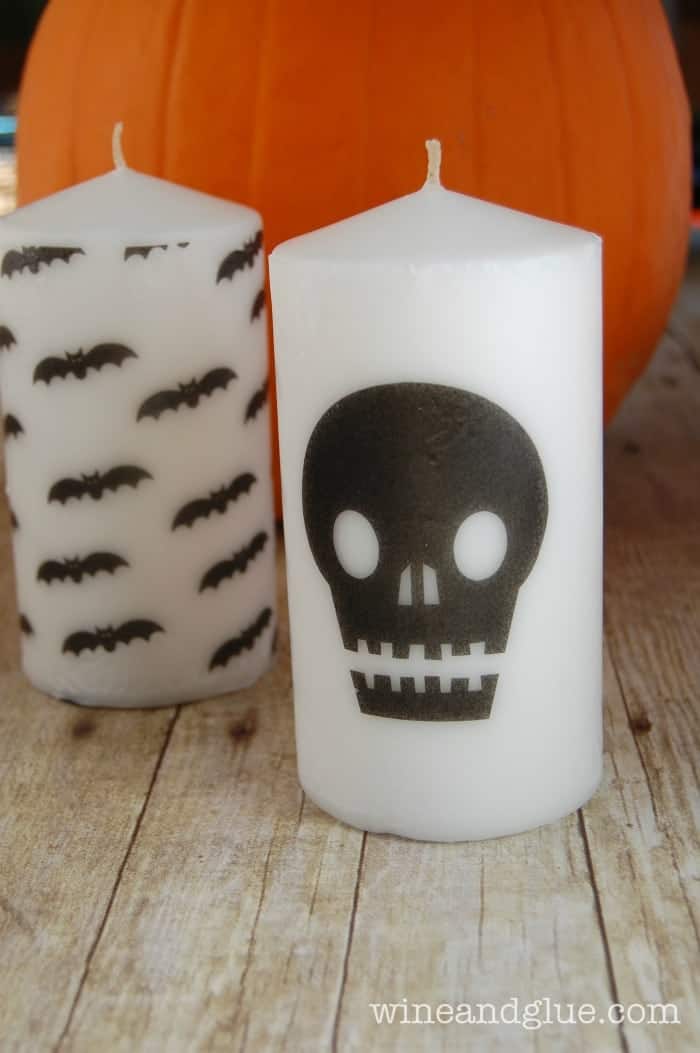 Here are the steps:
Make your graphic.
Cut some tissue paper to slightly smaller than an 8.5 by 11 sheet of card stock. You don't want any tissue paper hanging over the edge, and it is easier to tape down if you cut it about 1/4 inch smaller all around.
Tape down the tissue paper. Make sure that there is no tissue paper that is loose or your printer will jam (my paper wasn't 100% taped down, and I was good to go.)
Run your cardstock with the tissue paper taped down through your printer.
Detach the tissue paper from the cardstock and put it up against your candle. Pin it to the candle with stick pins and then trim off the extra tissue paper.
With a hair dryer set on high, heat the candle up gradually. You will see the wax start to melt and kind of grab the paper. (Note: If you heat the candle too long it will get too melty and kind of wonky.)
Enjoy your fun new candles!!
SaveSave