This Eggnog Fudge is so easy and melts in your mouth. You will want to make it every year for the holidays. Make sure to double the recipe, since you will want to give it away and keep a batch for yourself. Made without white chocolate and with rum extract and spices, it is incredibly decadent. If you are looking for other easy good fudge recipes to try for the holidays, make sure you check out this candy cane fudge, this bailey's fudge, and this mint chocolate fudge.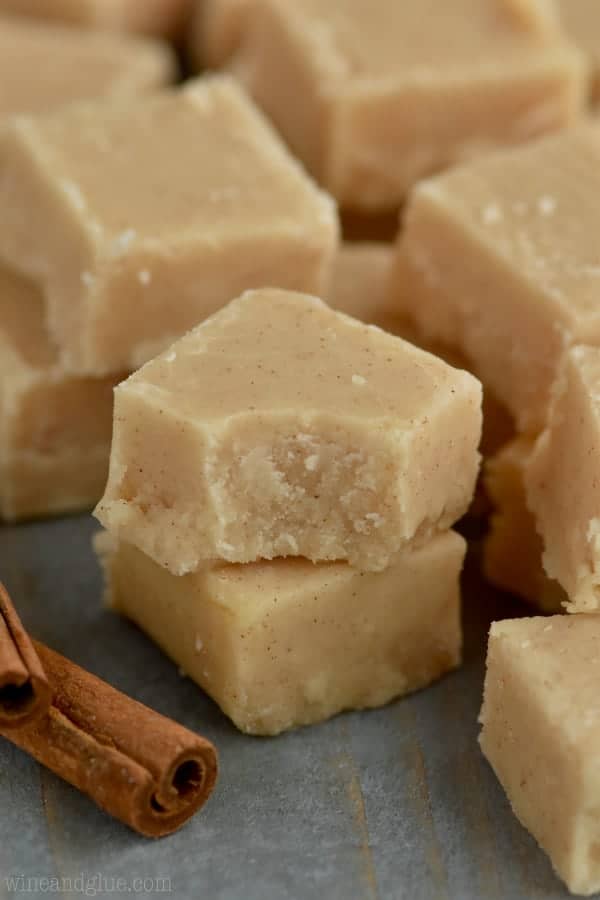 I'm so happy to be working with Horizon Organic to bring you this amazing and delicious fudge recipe. Thank you for supporting the brands that make Wine & Glue possible.
Over the weekend I went out on a date with my oldest kid. He insists on calling it a "hang out." ????
We had the best time together. From the second we sat down in the car headed out from our house he spilled his guts to me. I feel like we covered just about every major topic in life. Birth, death, college majors . . . you name it. And it wasn't even me pushing him to talk about different things. It felt like he finally got me to himself and had to get everything out at once.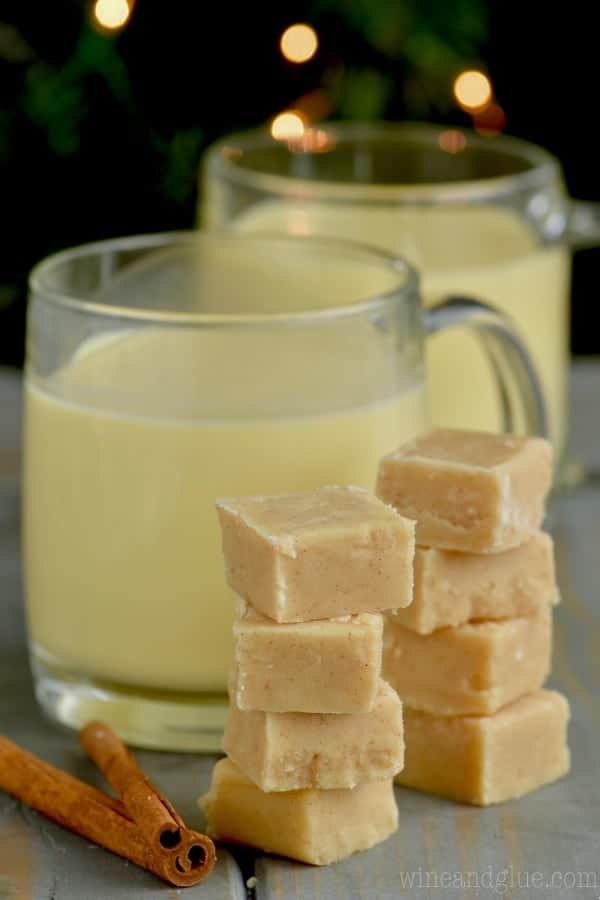 What was kind of funny about it all is that as much as he probably needed it – I think I needed it more. Being a mom is so flap-jacking hard. (Like that?)  It is so easy to feel like you are doing everything wrong. Like everything. All the things.
I worry that I'm not giving my kids enough attention or that I'm yelling at them too much or that I'm forgetting all the things all the time and making their lives  more stressful than they have to be – I swear at least once a week I forget to send a book to school, put the right shoes on their feet for that day, or forget to send back a permission slip.
But then something like this happens and I see my kids for the amazing little souls that they are. So even if I'm doing it all wrong, they are turning out pretty amazing in spite of it. ????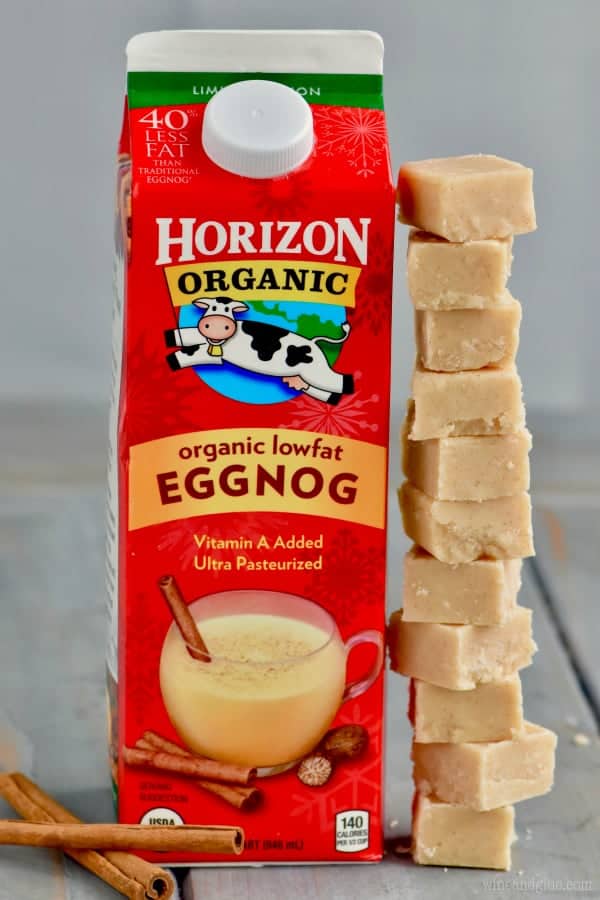 One of the reasons I love working with Horizon is they totally celebrate kids and families for being who they are. I love that their motto this year is "We're all for weird. Just not in our food." That really works for our family. On multiple levels. ????
We love Horizon Organic in our home! Our kids drink the milk and practically survive on their mac 'n cheese. And I swear that Piper could eat an entire brick of their white cheddar on her own if I let her.
But did you know that they make eggnog? They do! And it is totally delicious and works magically well in this fudge. You just start with some Horizon Organic Unsalted Butter and then add some powdered sugar, Horizon Organic Eggnog, and spices. It comes together quickly over heat and then sets up. It is absolutely melt in your mouth amazing and has that perfect eggnog taste to it.
Plus it's so easy that my weirdo kids can help make it.
And eat it! Piper tried a piece and said, "Mmmm, delish!"
For more great fudge recipes make sure you check out this 5 minute chocolate fudge, this caramel peanut butter pretzel fudge, and this easy gingerbread fudge!
And for more great ideas from Horizon, make sure you follow them on Facebook, Twitter, Instagram, and Pinterest.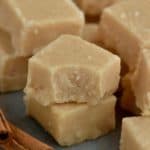 Print Recipe
Eggnog Fudge
This Eggnog Fudge is so easy and melts in your mouth. You will want to make it every year for the holidays. Make sure to double the recipe, since you will want to give it away and keep a batch for yourself.
Ingredients
6

TBSPs

Horizon Organic Unsalted Butter

1

lb

powdered sugar

1/4

cup

Horizon Organic Eggnog

1

tsp

vanilla extract

1

tsp

rum extract

optional

1/4

tsp

salt

1/2

tsp

cinnamon

pinch of nutmeg
Instructions
Spray a 9 by 5 inch loaf pan generously with cooking spray.

Combine all of the ingredients in a small saucepan over low heat.

Whisk consistently until combined and there are no more lumps.

Pour the fudge into the prepared bread pan. Allow to cool 15 minutes. Then cover and allow it to set on the counter for about four hours. Cut and enjoy. Store in an airtight container for up to two weeks in the refrigerator.
More eggnog inspired recipes!
White Chocolate Chip Eggnog Cookies

This is a sponsored conversation written by me on behalf of Horizon. The opinions and text are all mine.