This Eggplant Raviolini Soup only has FIVE ingredients, comes together easily, and is so delicious!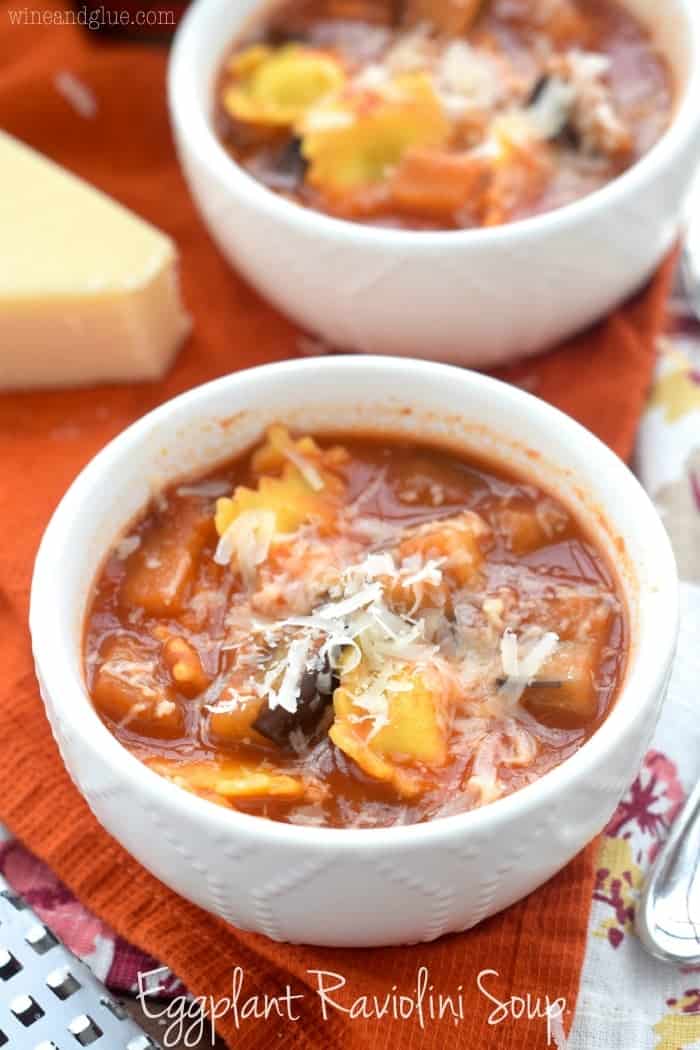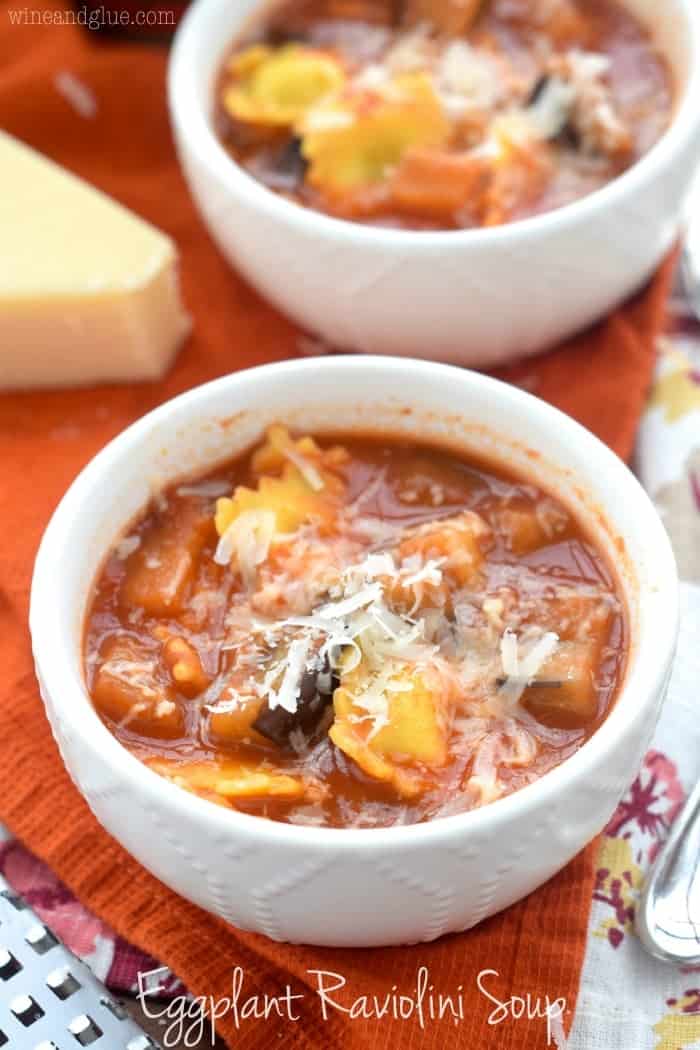 Another updated picture post! You guys, please promise me you won't go searching for the old photo, okay? I remember when I took the pictures and I thought, "OMG. These photos are amazing." And I wasn't actually crazy (#itotallywas), because another blogger told me they were, "so much better" than some of the other photos I'd been taking.
. . . . . Ummmmm . . . . .
Moving right along.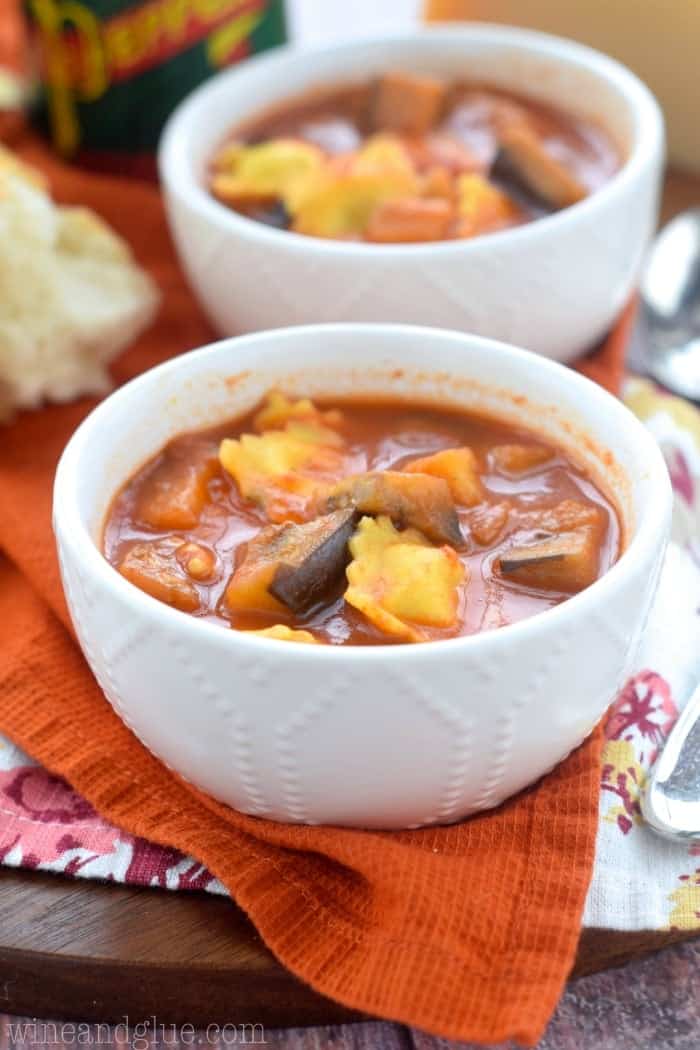 I absolutely love this soup. If it weren't for the picky eaters in my house having strong feelings about eggplant, we'd have it a lot more often. But I will be totally honest with you, if you throw in any raviolini (small ravioli) that isn't good . . . the soup isn't going to be good. You have to 100% believe in your your raviolini.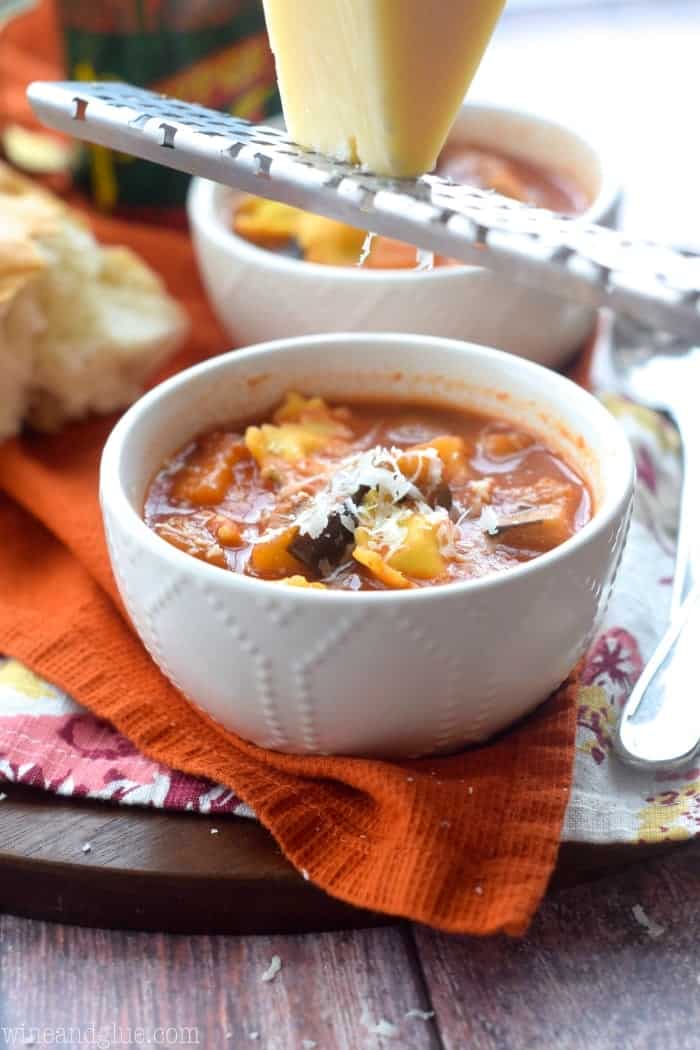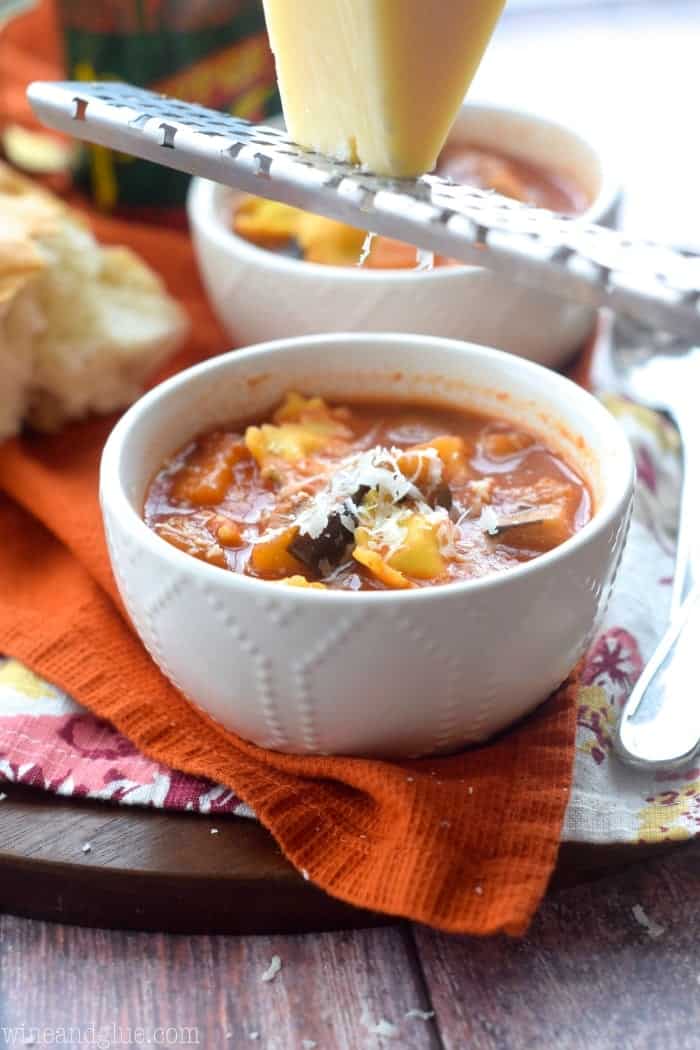 Here in Wisconsin, we got a small teaser of spring . . . a few days in the upper 60s that were absolutely amazing, and then we were crashed back into reality with temperatures in the low 30s. So brutal. So cruel.
Side bar, I looked at Nathan over a steaming hot bowl of soup the other night and said, "Well, I guess March came in like a lamb." And he looked at me like I was insane. He had never heard that expression before! Please tell me that I didn't somehow make up that expression in a twilight like dream and it doesn't actually exist.
Anyway, being that we are still in the thick of soup season in these parts, I hope you will love this one. It seriously is such an easy weeknight meal, and topped with a little Parmesan will warm you up in a hurry. And hopefully Mother Nature will pull it together and get on with spring so that I can start sharing all sorts of summery cocktails and grilling recipes with you, although I secretly could eat soup pretty much year round.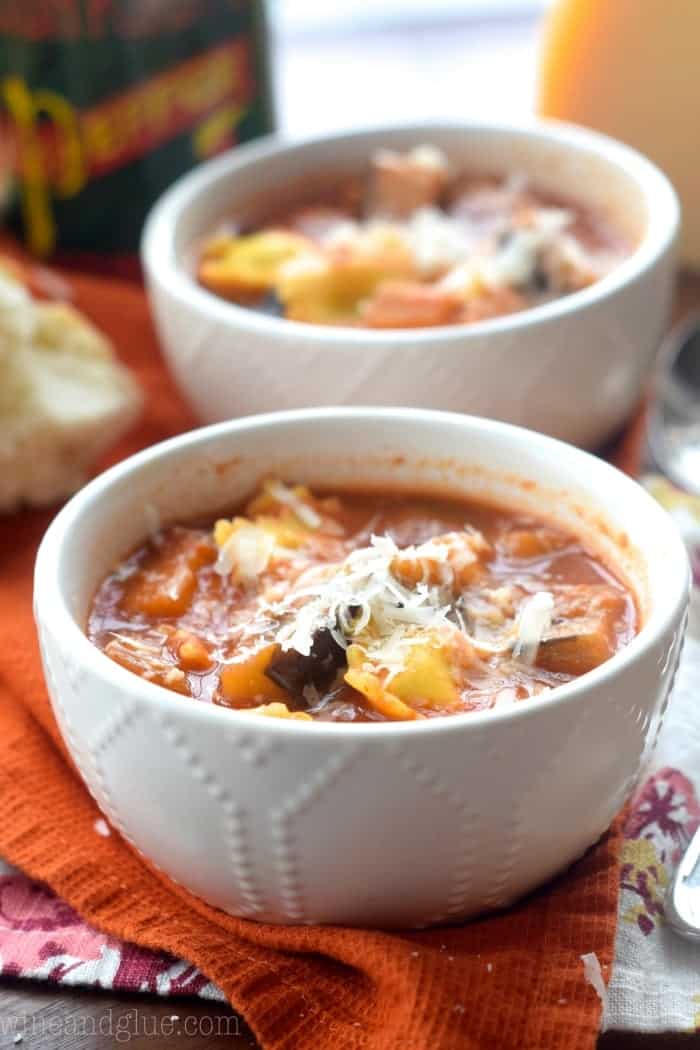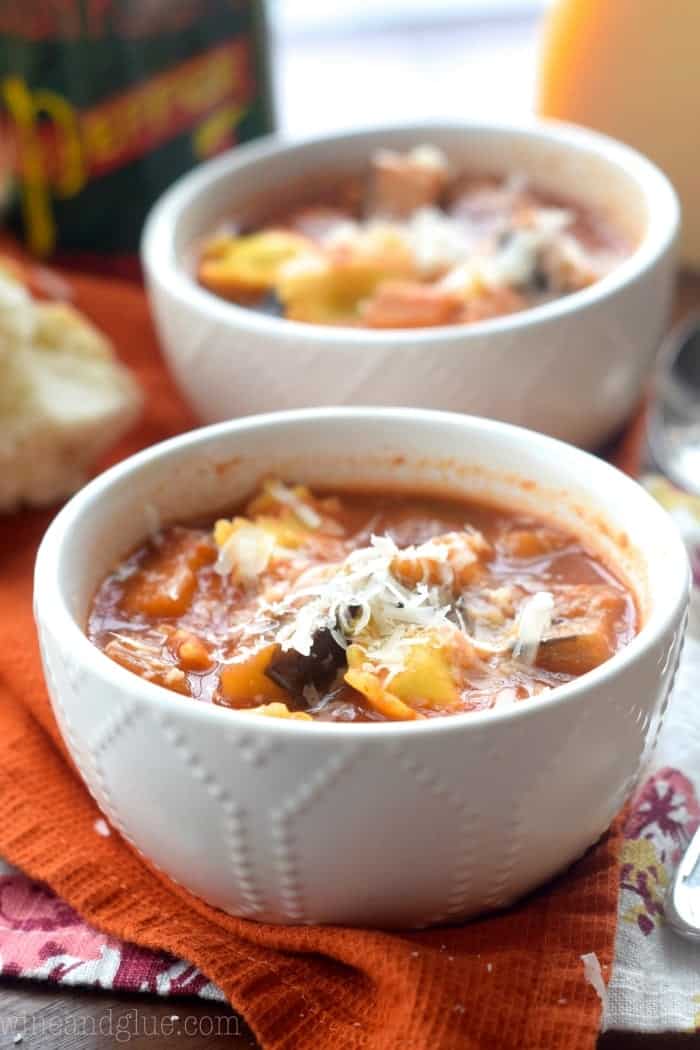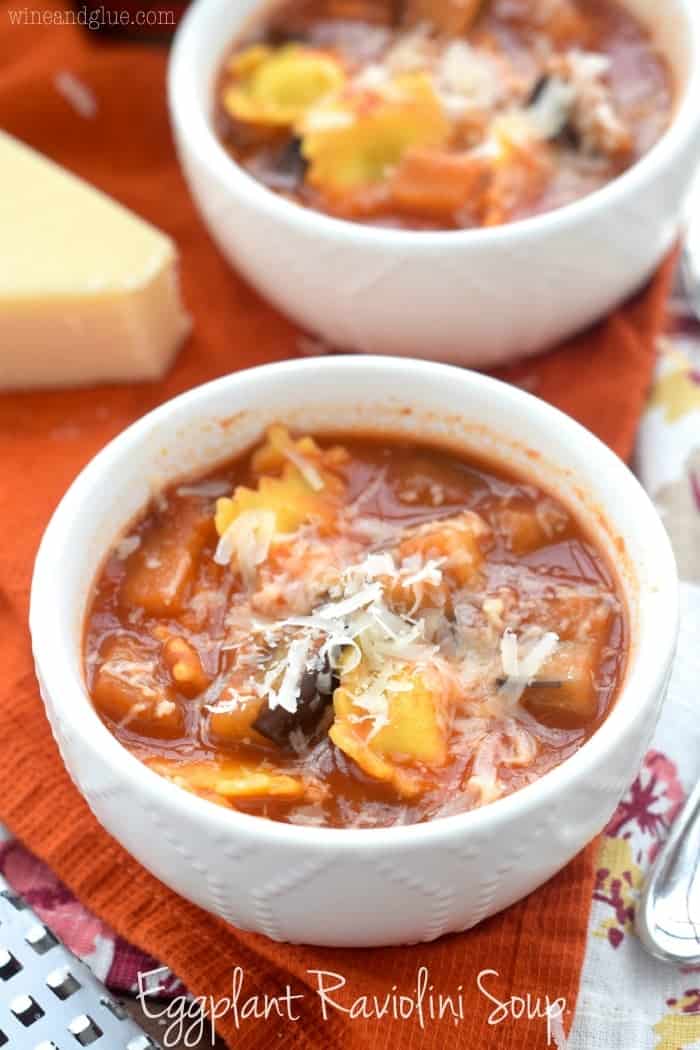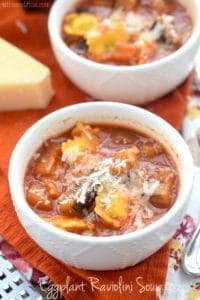 Eggplant Raviolini Soup
Ingredients
2

TBSPs

butter

1

medium eggplant

diced into 1/4 inch cubes

2

cloves

of garlic

minced

32

ounces

of vegetable stock

28

ounces

diced tomatoes

I like Muir Glen that is seasoned with basil

1

pound

of raviolini

though you can certainly use ravioli or tortellini and it will be equally delicious
Instructions
Melt the butter in your

favorite soup pot

over medium heat. Add the eggplant and garlic, season lightly with salt and pepper, and cook until the eggplant gets soft, about five minutes.

Add the stock and the tomatoes (with their juices) and bring to a boil.

Stir in the raviolini and cook about 3 to 4 minutes until just done.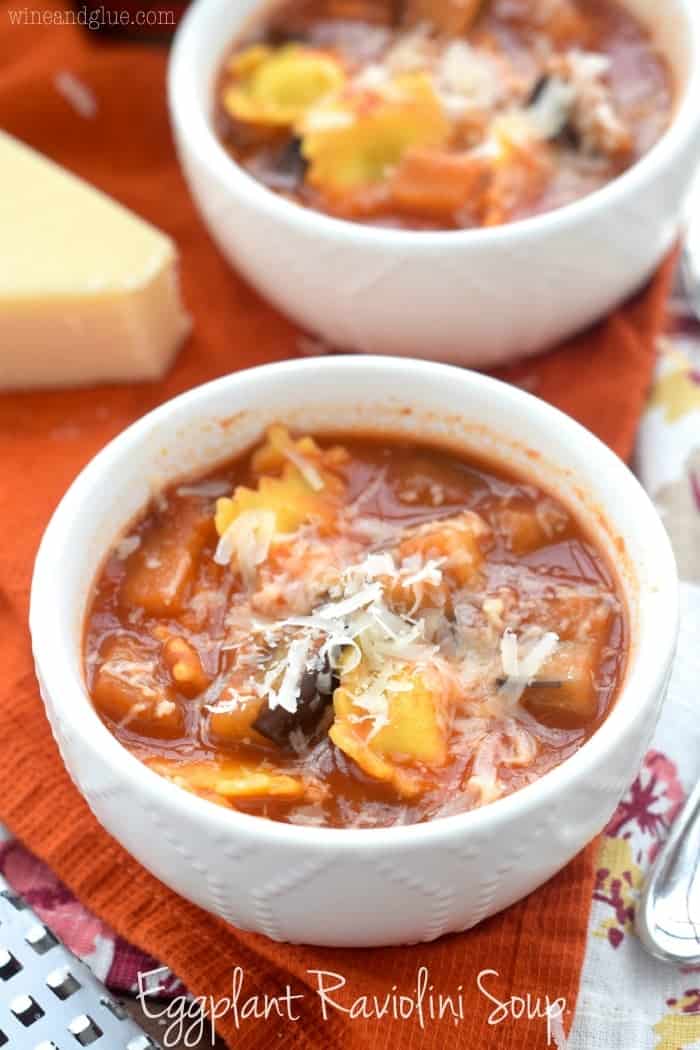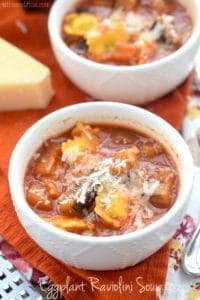 did you make this
Eggplant Raviolini Soup
You might also like
New England Clam Chowder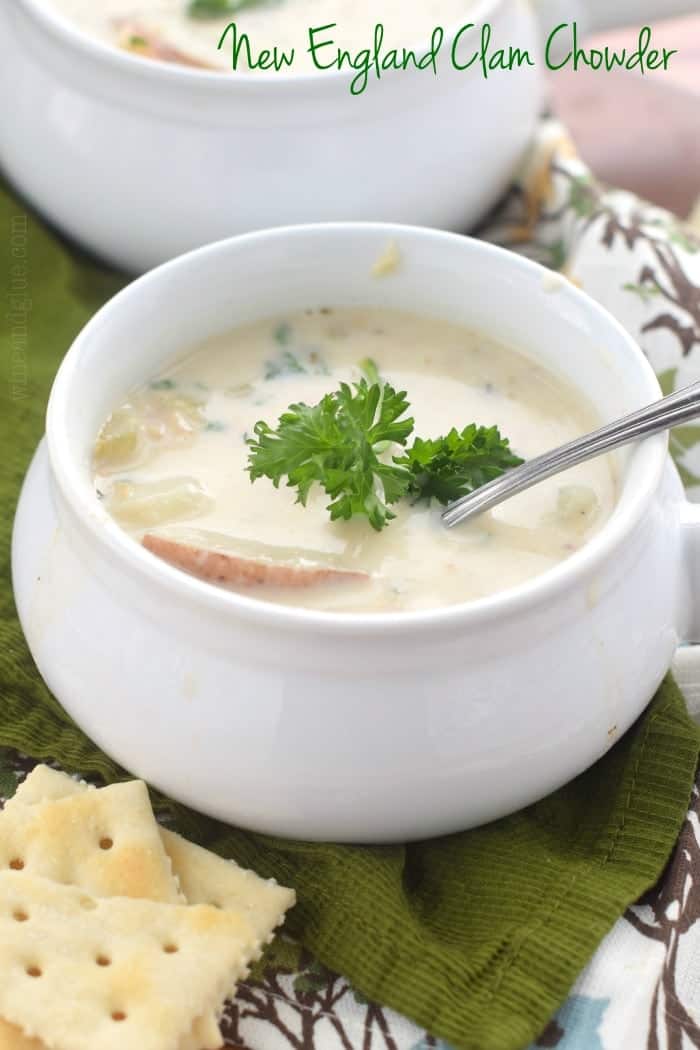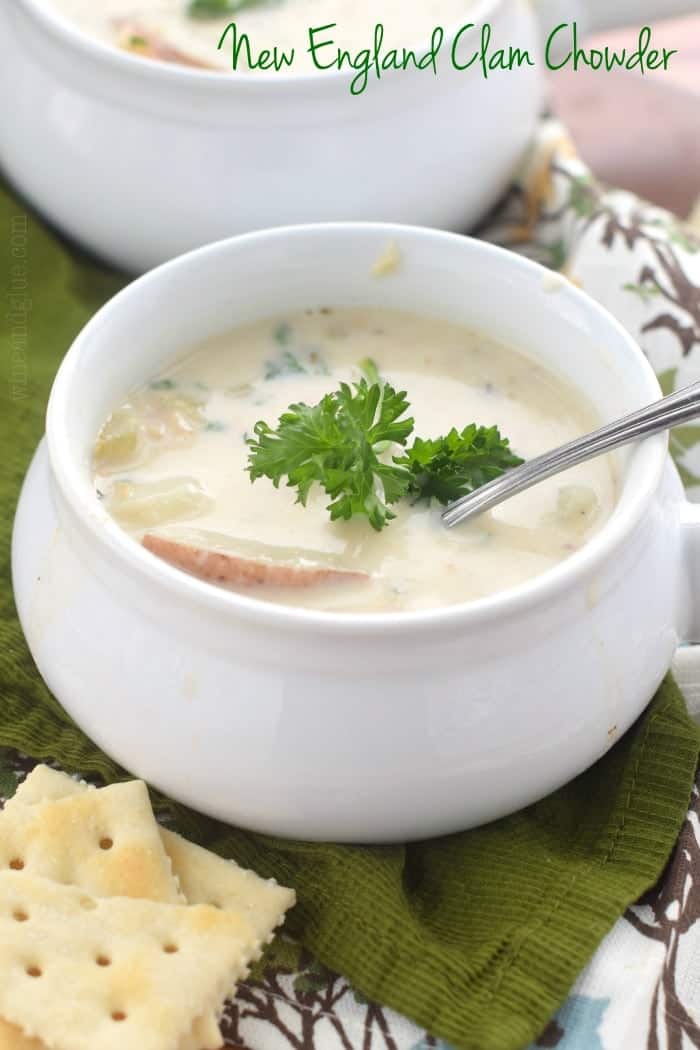 Sausage and Kale Soup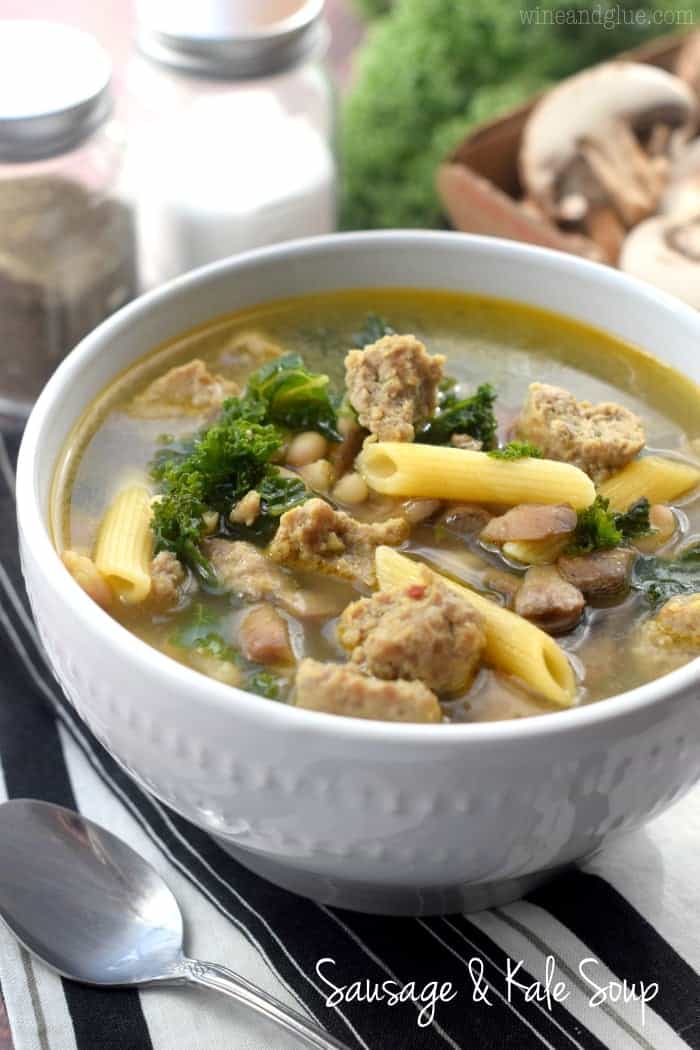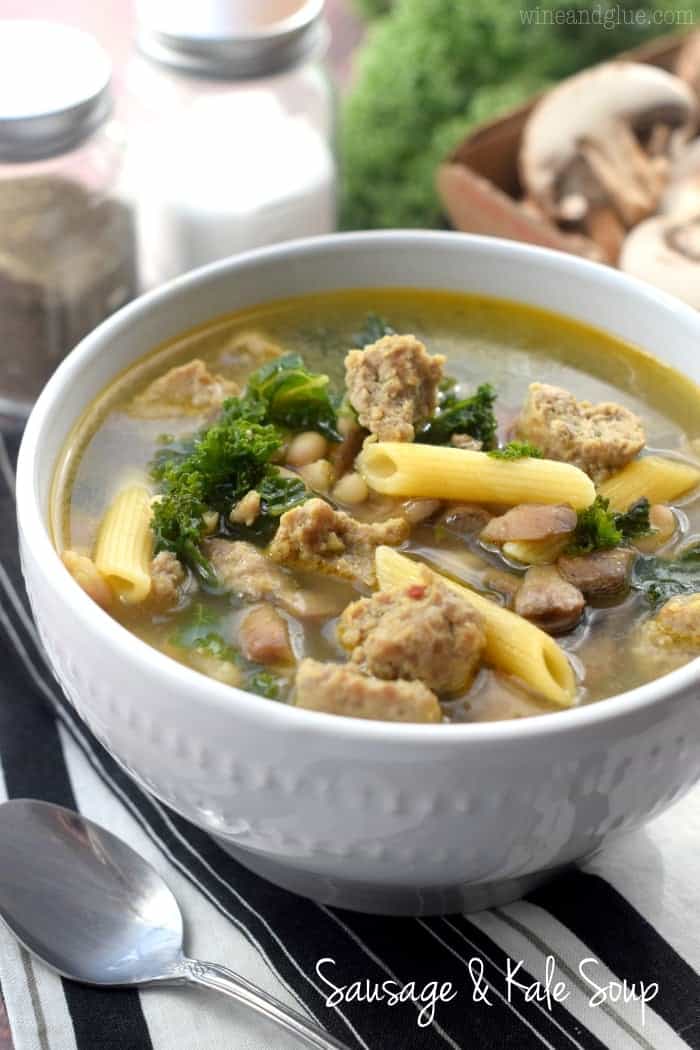 Creamy Tomato Bisque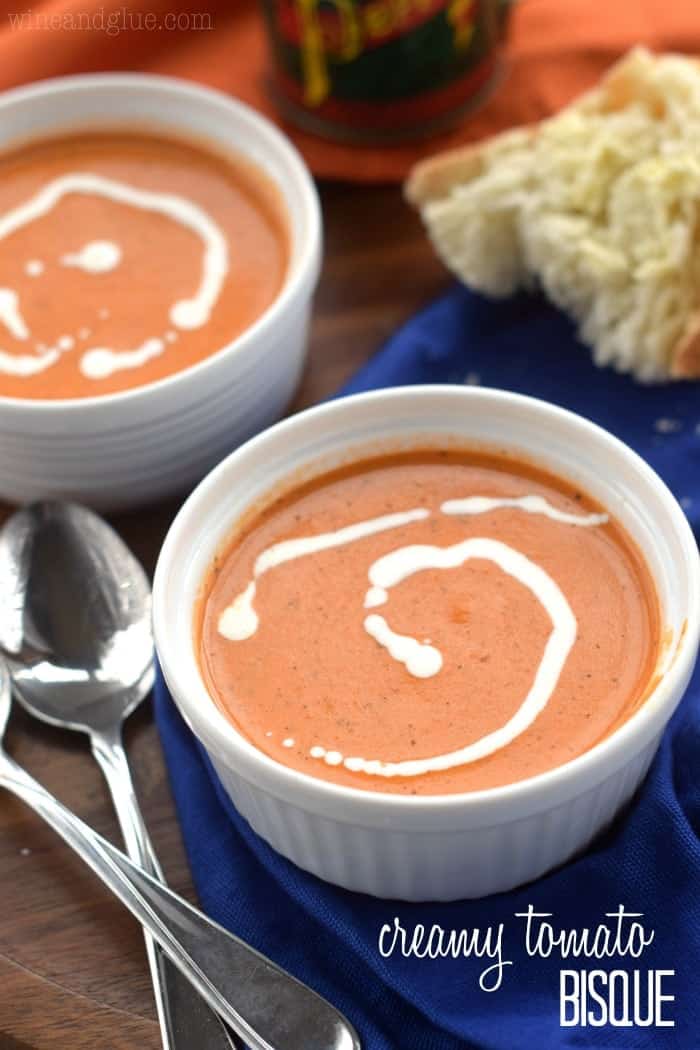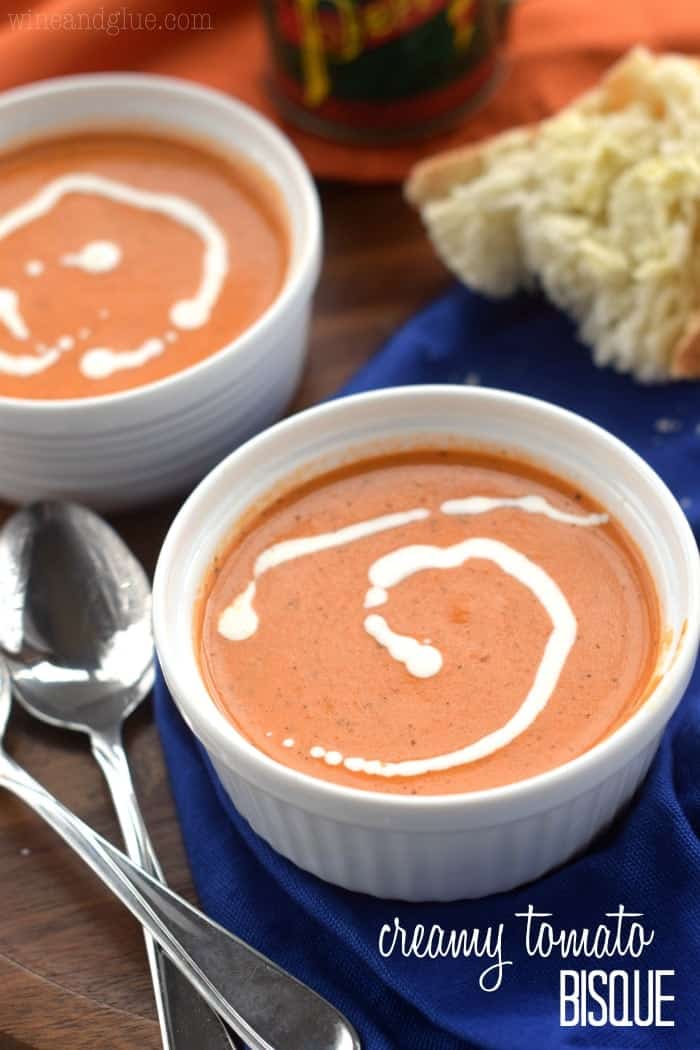 This post contains affiliate links, if you click on them and then make a purchase, I make a small amount of money at no additional cost to you. Thank you in advance for supporting Wine & Glue.