This EOS Apple For Teacher Printable is a super simple and fun gift for your kiddo's teacher!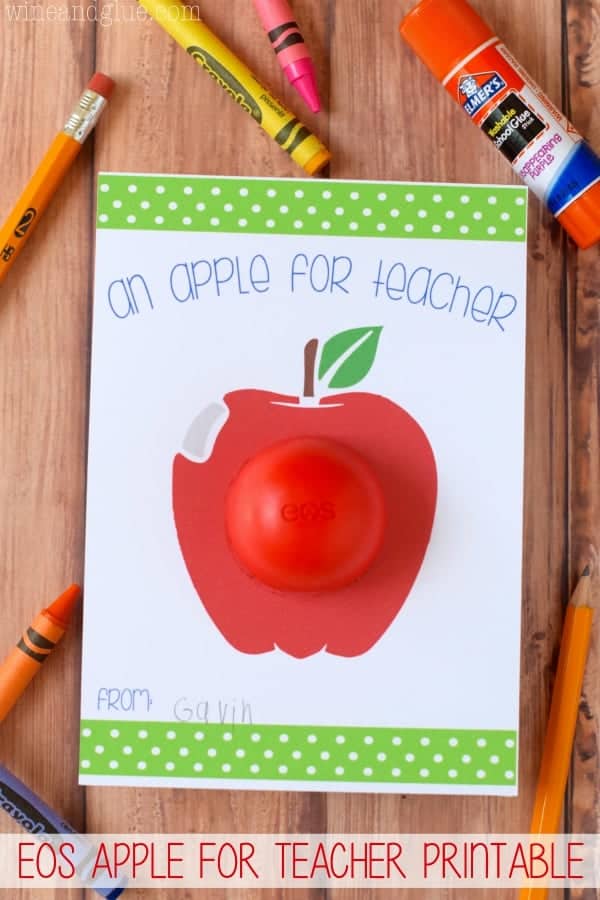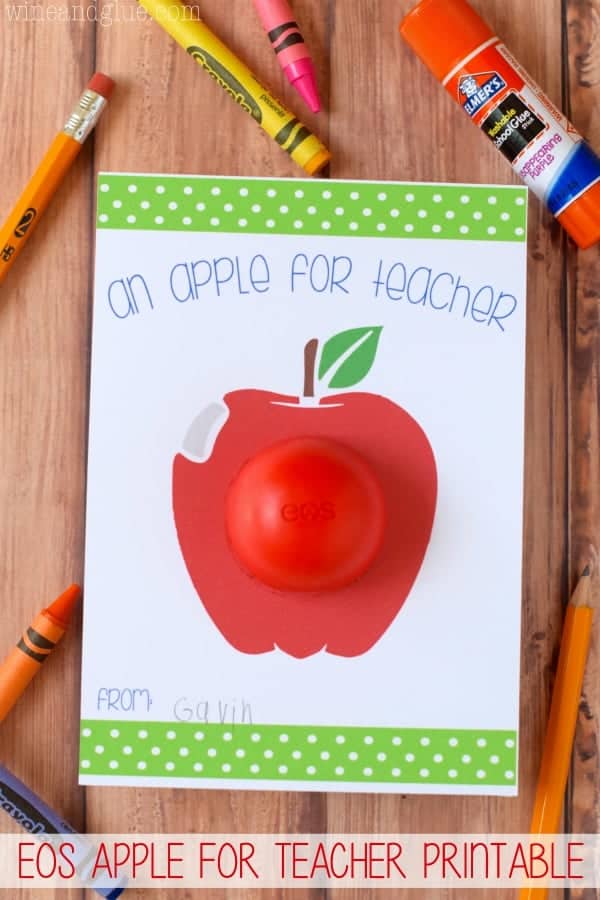 Can you believe that some schools are already back in session? It kind of blows my mind that we blew through summer like that. And this year my teenie tiny Quinny is going to school too! Eeeeeek! #holdme
I am always looking for fun little gifts to give teachers that they will actually use and appreciate. This is what I've come up with so far:  hand written notes from the child themselves, something you know they love but wouldn't splurge for themselves (last year that was Chocolate Wine for my son's first grade teacher), school supplies . . .
Things I have heard you shouldn't get:  Apples.
So I thought this would be something really fun to give the teacher on the first day of school that let's them know you are excited about the school year . . . . but isn't actually an apple ;)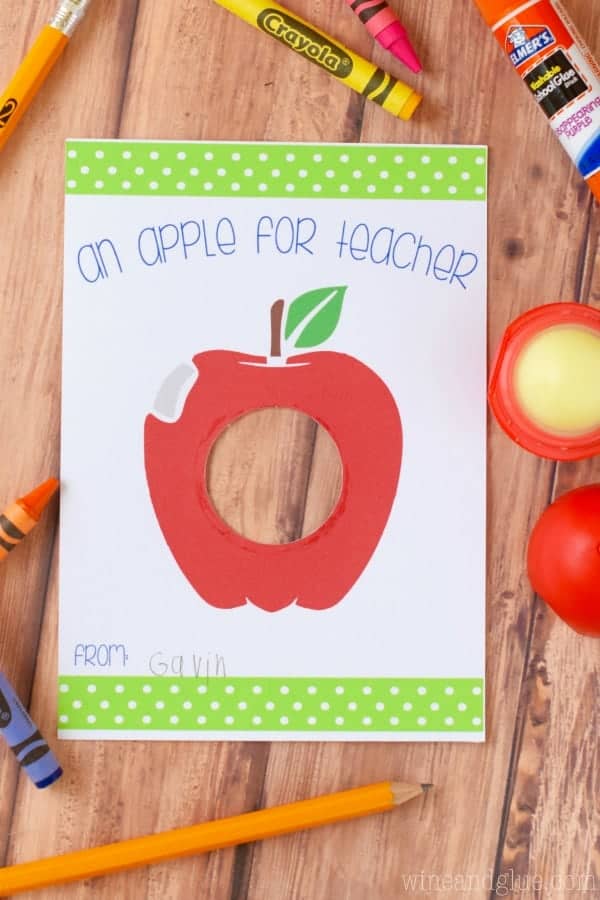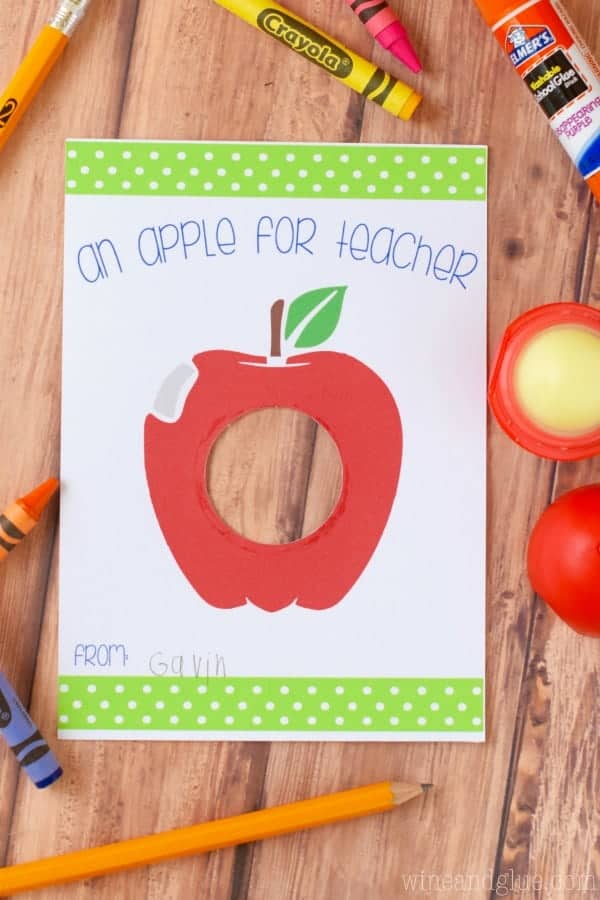 If you have a Silhouette, this couldn't be easier. Download the print and cut file here, print it out on cardstock and send it through your Silhouette.
DOWNLOAD THE SILHOUETTE PRINT AND CUT FILE HERE.
If you don't have a Silhouette it will be only slightly more tricky. Download the PDF below, bring it out and use an exacto knife to carefully cut out the circle. Then buy a red EOS lip balm and stick it in the middle. So fun!
You might also like: