This EOS Lip Balm Teacher Appreciation Printable makes for an easy and cute teacher appreciation note! Get the FREE PDF printable below, or if you have a Silhouette, grab the cut and print file!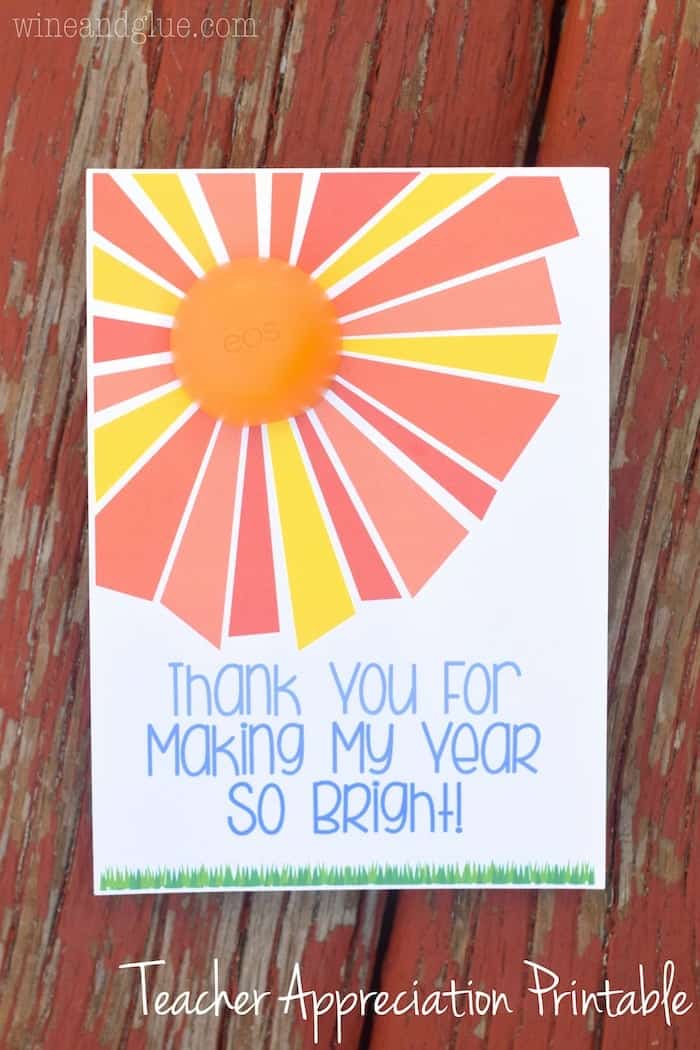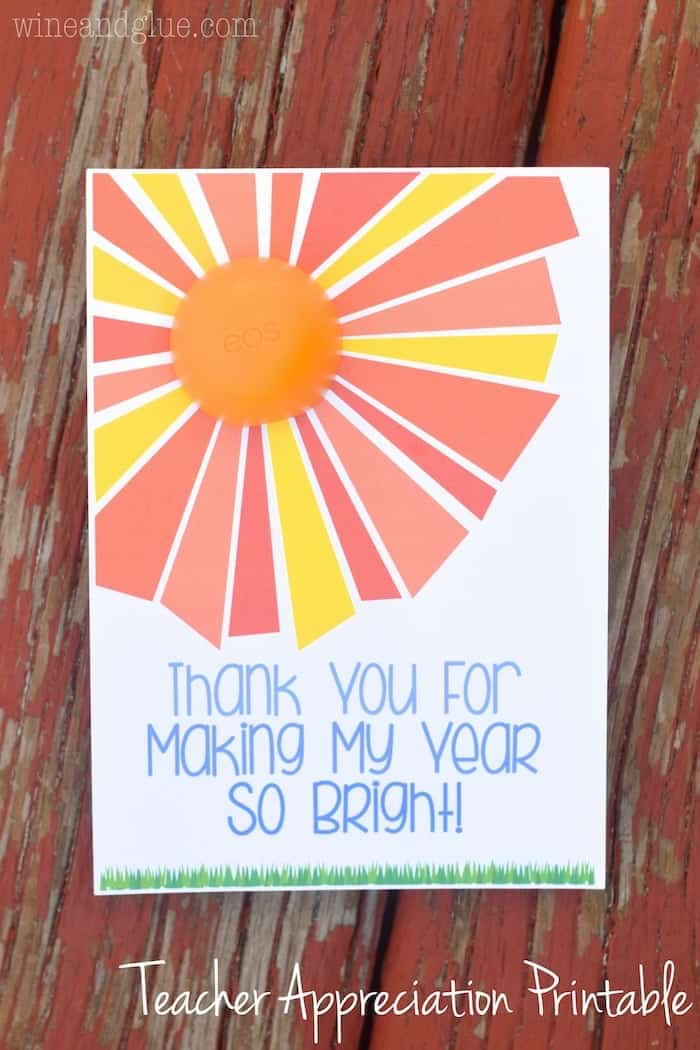 When I think back to when Gavin was about three, I remember that I never really let anyone babysit him. Like ever. I'm sure that it is just another aspect of my super controlling Type A personality, but I just really hated the idea of someone else making decisions that would impact him . . . I know. I sound crazy. Thank God we could afford for me to be a stay at home mom.
Anyway, flash forward to today when he spends the VAST majority of his time awake in the hands of someone else. The very capable hands, might I add. Where I was once a total control freak, now I am totally in love with the idea of someone else teaching him and watching over his days. Not because I don't want to, but because I know his teachers can do it so much better than I can.
I get teary eyed thinking about how much Gavin's teacher does for him.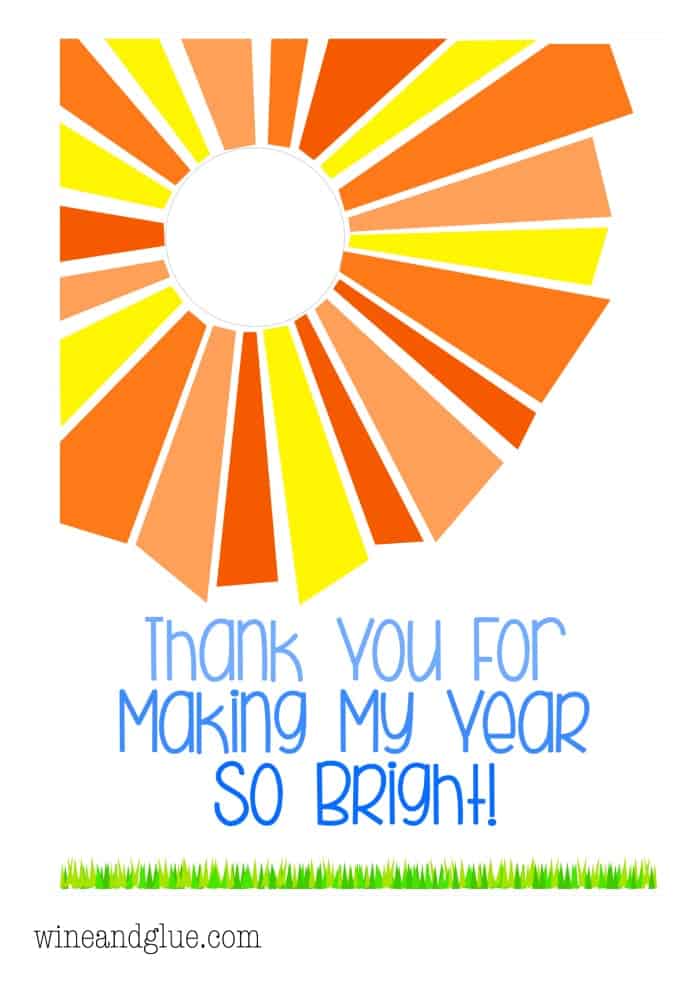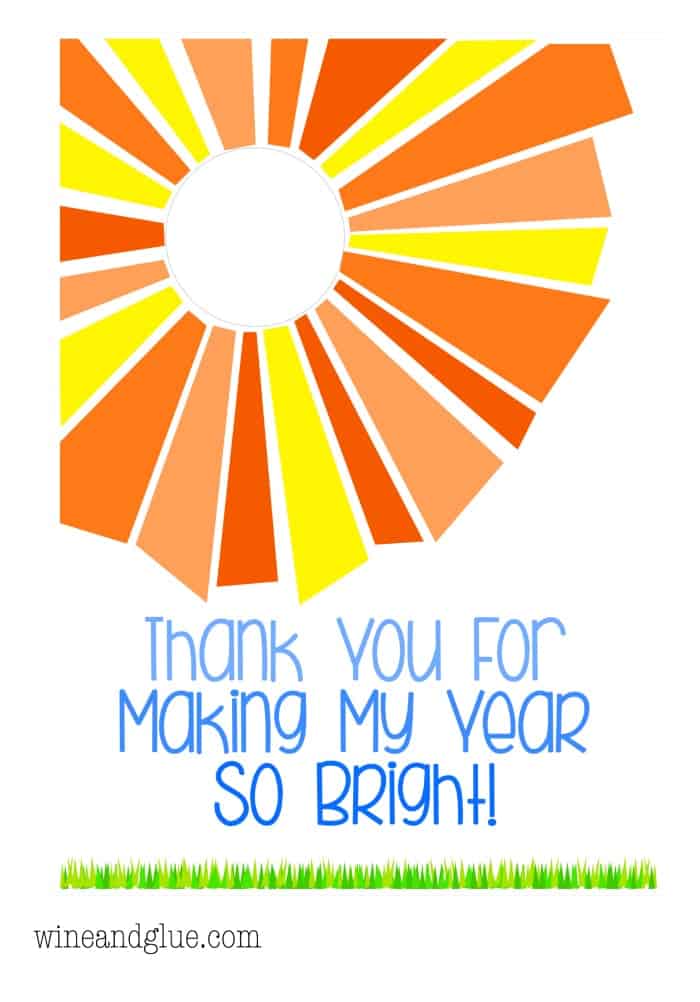 If you are like me, and want to do just a tiny little something for your kiddo's teacher, this fun printable is a good way to go. Cut it out into a 5 x 7 card, cut out the circle in the middle and pop in an orange or yellow EOS lip balm. Or, if you have a Silhouette, you can download the print and cut file. I use a card stock and the settings of 4 for the blade, 26 for the thickness, and about 8 for the speed.
CLICK HERE FOR THE PDF FILE TO PRINT.
CLICK HERE FOR THE SILHOUETTE PRINT AND CUT FILE.