Father's Day Treasure Box | An easy homemade Father's Day gift that can be made with really little kids!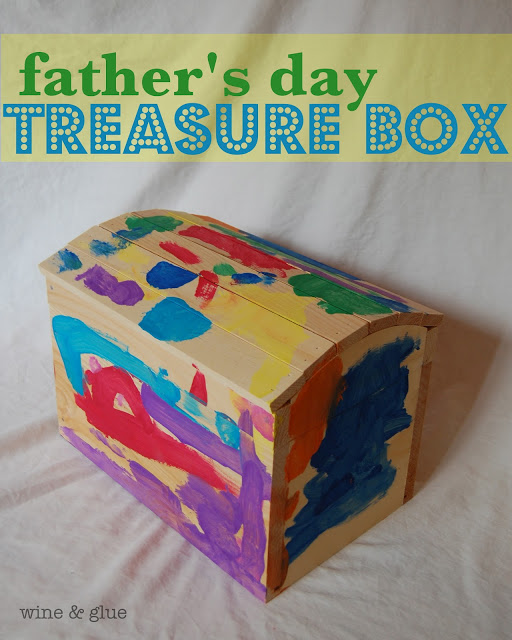 This was Nathan's Father's Day Gift last year.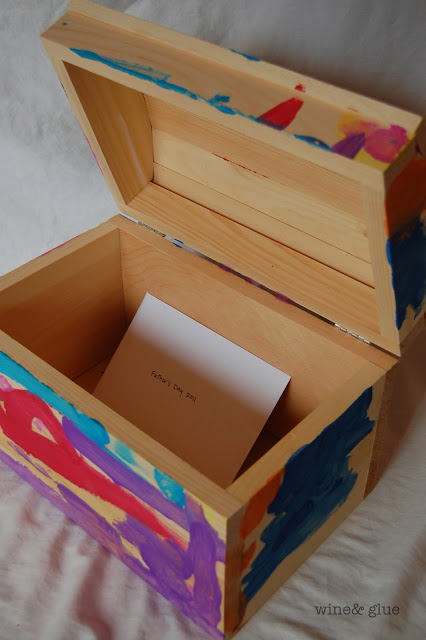 So simple and so awesome.
It started with using a 40% off coupon at Michaels to buy this great wooden chest. (It ended up about $10). Then I let Gavin go nuts on it with paint.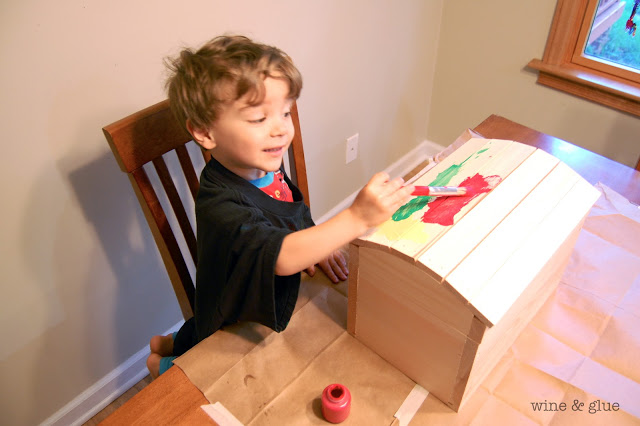 He was too excited to paint for his dad to look up at the camera.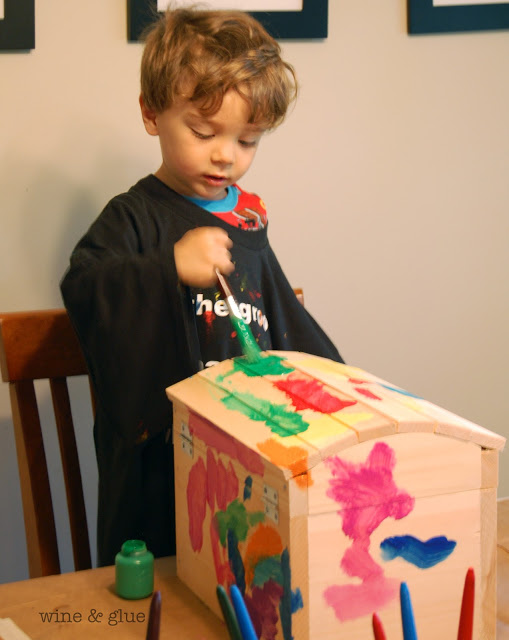 Then I wrote Nathan a letter talking all about what was happening in our lives at the moment, and reflecting a little over the last year.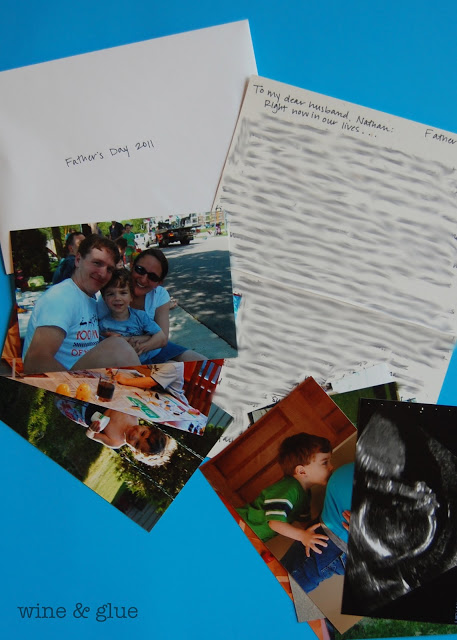 My plan is add to it each year.
Just think, when my kiddos go off to college, we will have this whole collection of year by year pictures and a snap shot in words of what was happening then. Hmmm . . . this is sounding a little more like a gift for me, isn't it?
Don't worry, I gush about how wonderful Nathan is in the letters, and I make sure to get him something else too.
I have an amazing husband. He is an incredible father. He works so hard to take care of us, and he loves us so much. We are so so lucky to have him.
Happy Father's Day, Nathan.
We love you.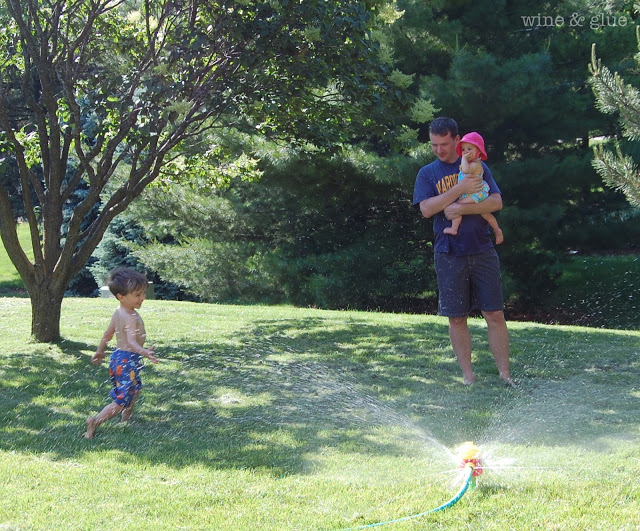 Such a great dad