This Valentine's Day Lunch Box is super cute and you can dress it up with some fun printables to go on your Horizon milk box! I'm so excited to be partnering with Horizon Organic for this fun post!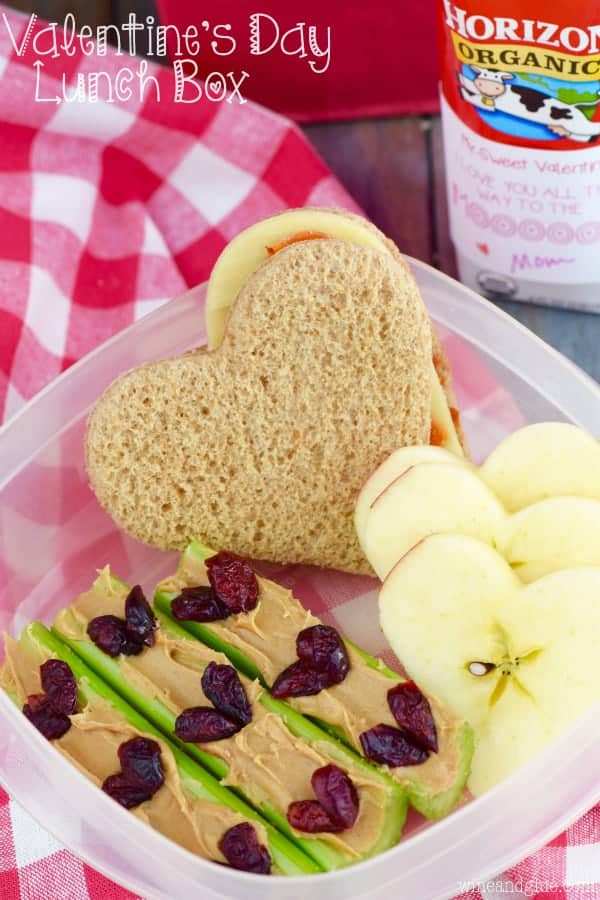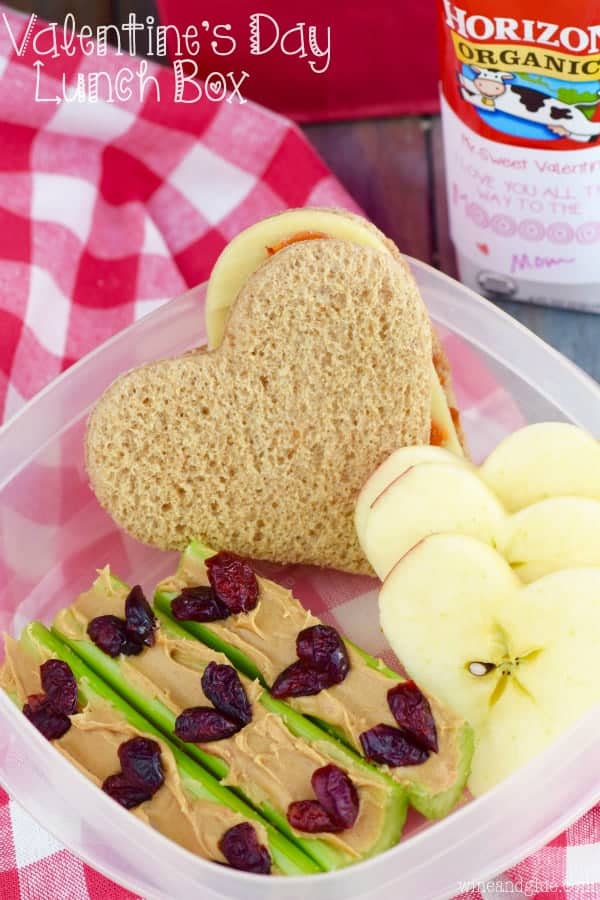 You guys I think I'm getting to the tail end of being cutesy with Gavin. I mean, don't get me wrong. The kiddo will still let me wrap him in a huge snuggle, but anything in front of his friends is . . . . . dicey. I'm not sure that I could get away with sending a lunch box like this to school with him. This might be the last year for it. Okay, this is for sure the last year for it.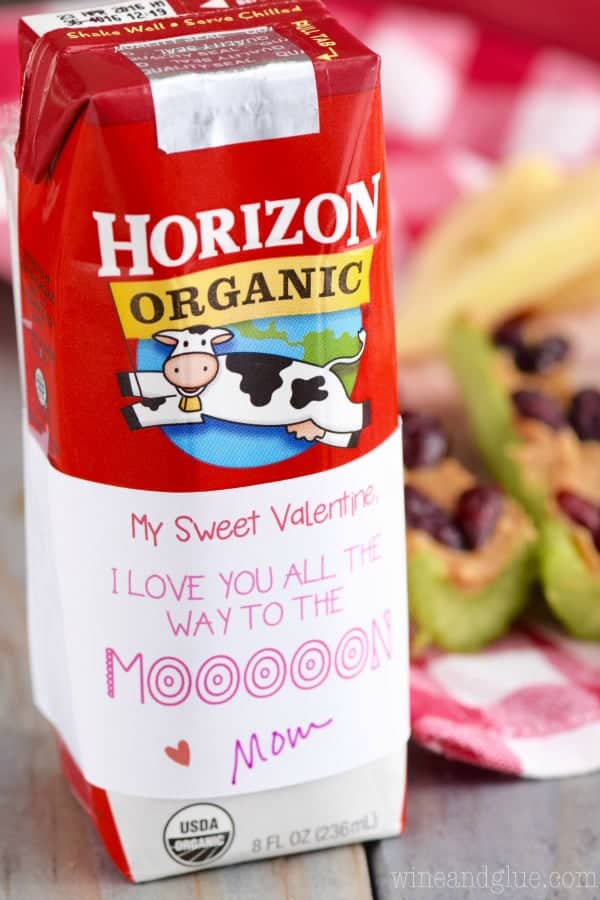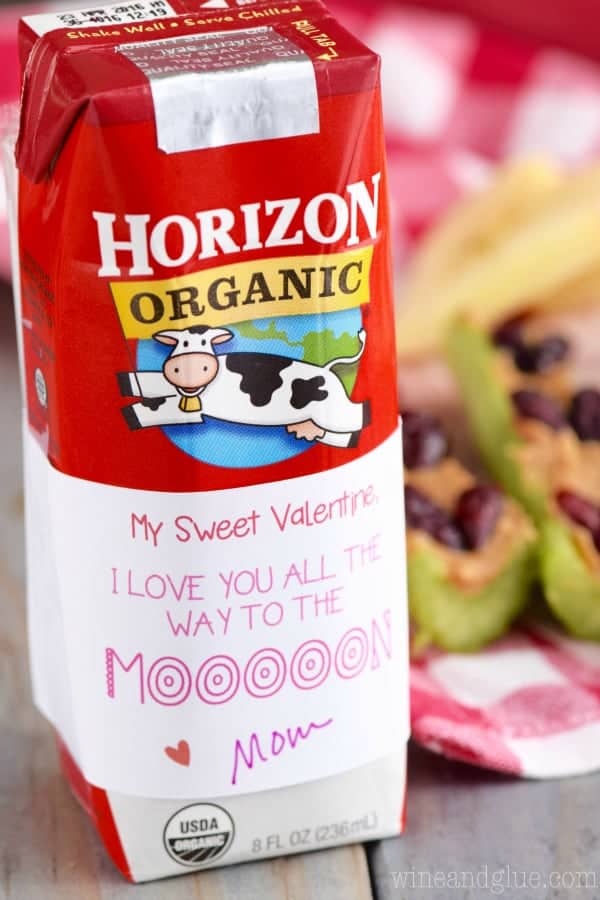 But that's okay! Because I have Quinn and Piper waiting in the wings ready for all my gushy love notes!
Okay, so these are so super fun and cute that I'm kind of freaking out about them and I hope you are too. First up in this super fun lunch box are these great printables! You get four. Two are perfect to send to school with your kiddos and the other two are perfect for your friends to give to their friends.
Click HERE to download the PDF file of the labels.
Click HERE to download the Silhouette print and cut file.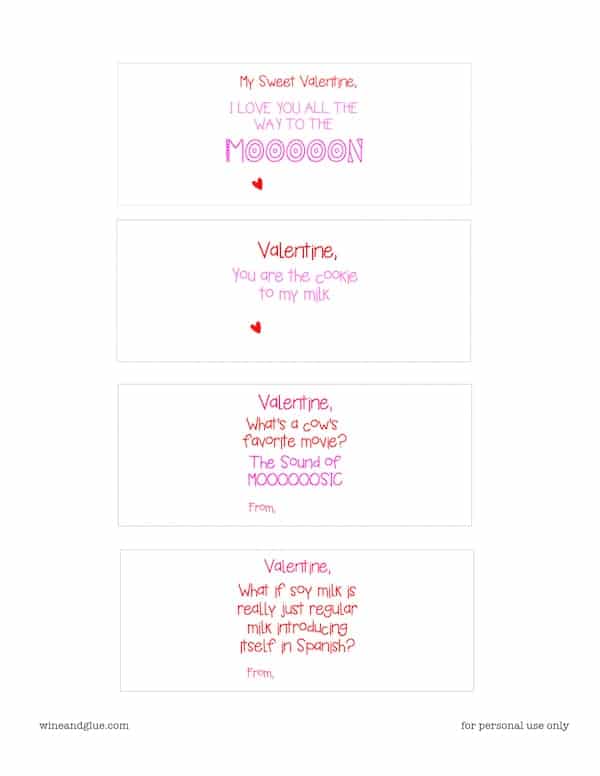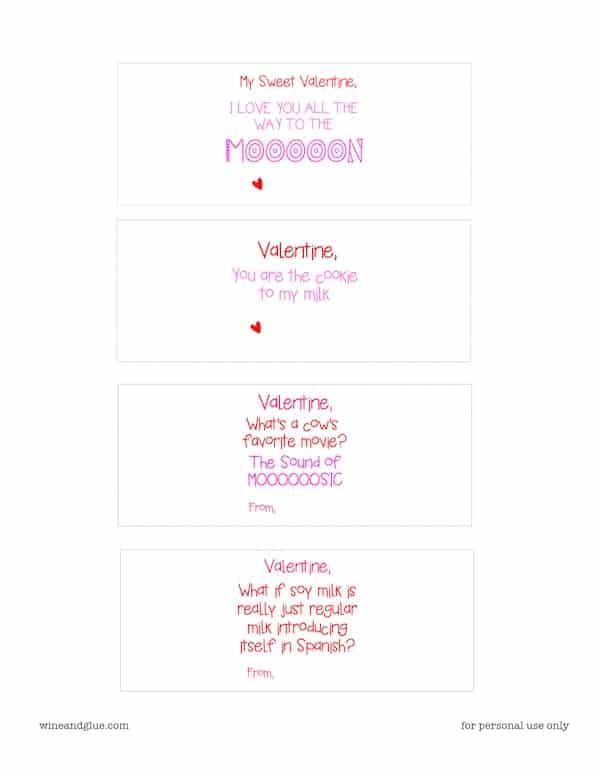 You guys, when I found the joke "What if soy milk is really just regular milk introducing itself in Spanish??" I was working in the middle of a Starbucks and I almost died. I was laughing so hard like an idiot to myself.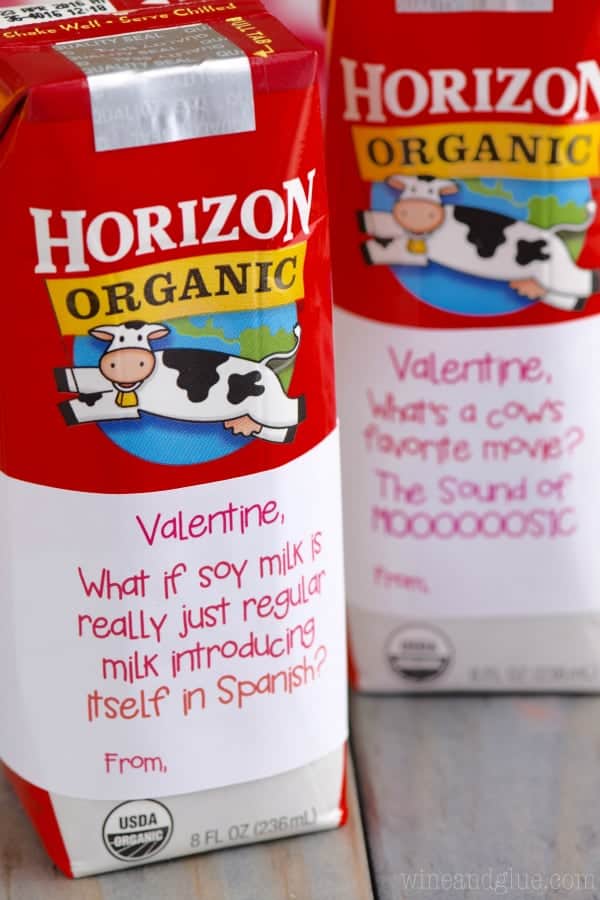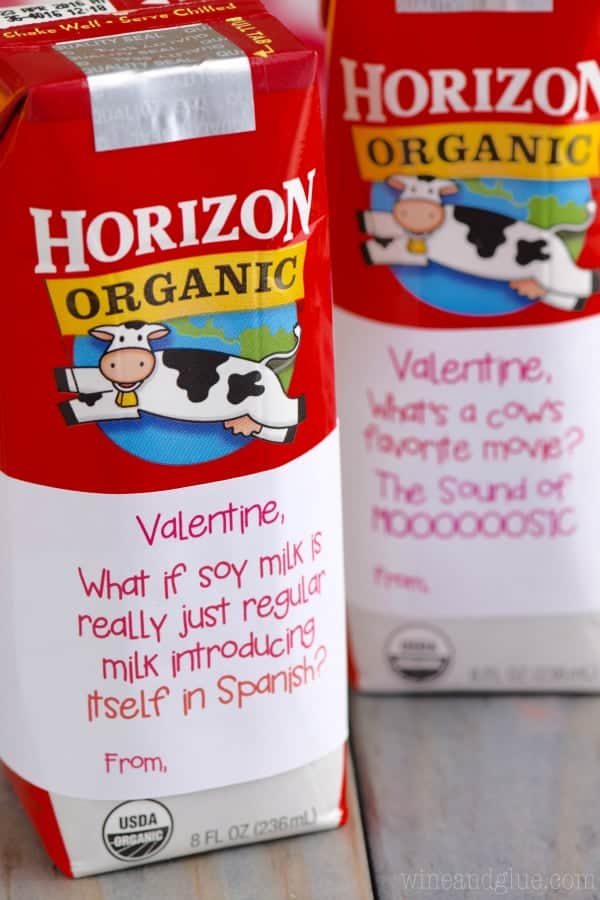 The printables are absolutely perfect to go over some Horizon Strawberry Milk. Get it? Strawberry? Valentine's Day? ;) My kids absolutely love Horizon milk. And I do too. I feel like the flavored milks are such a fun treat for them that I can feel great about.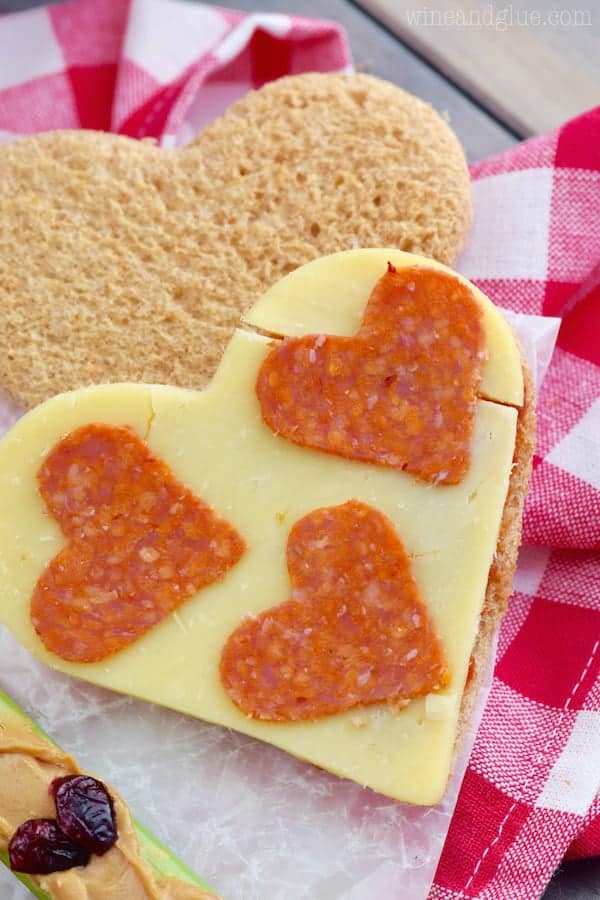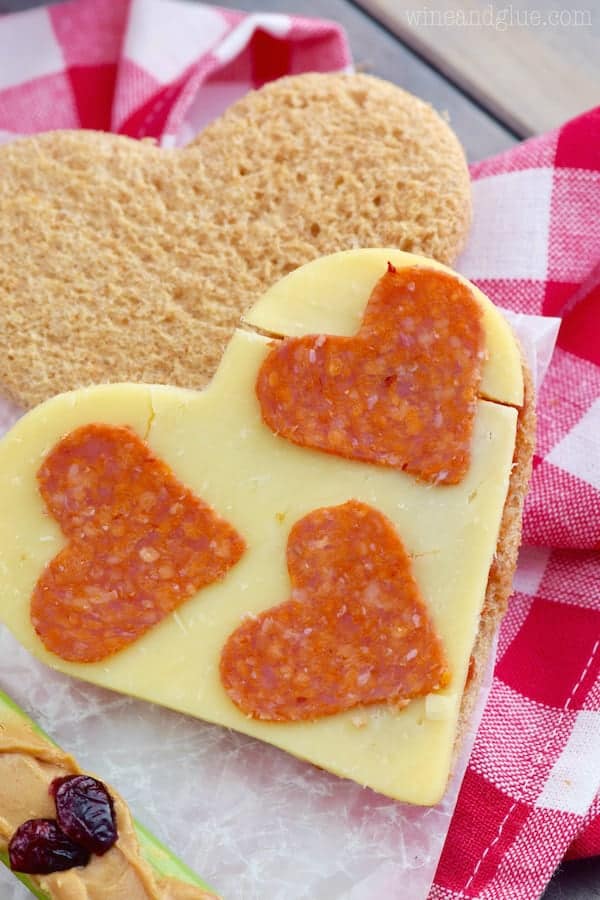 I made a fun heart pizza sandwich with some heart shaped bread, heart shaped cheese, and heart shaped pepperoni with a little pizza sauce in there.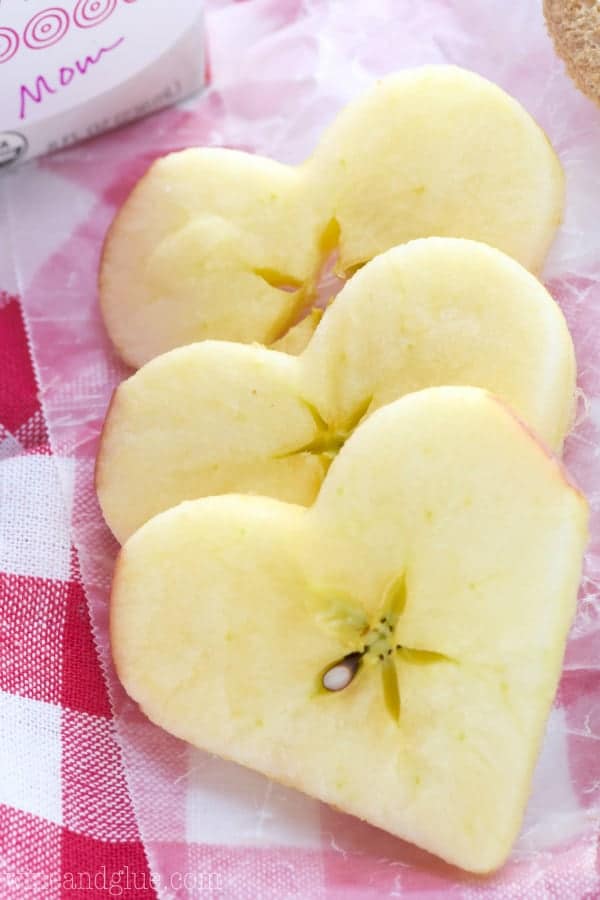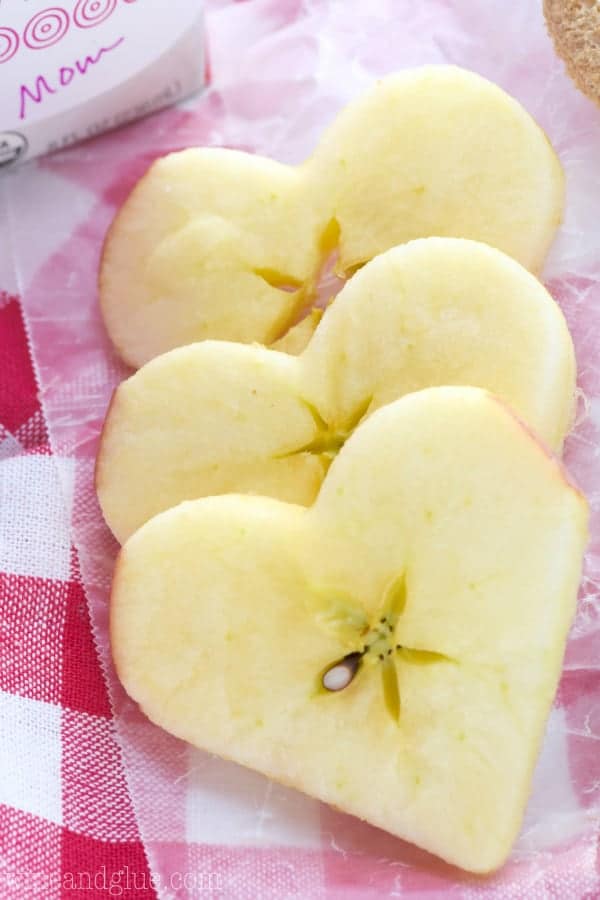 Some heart shaped apple slices!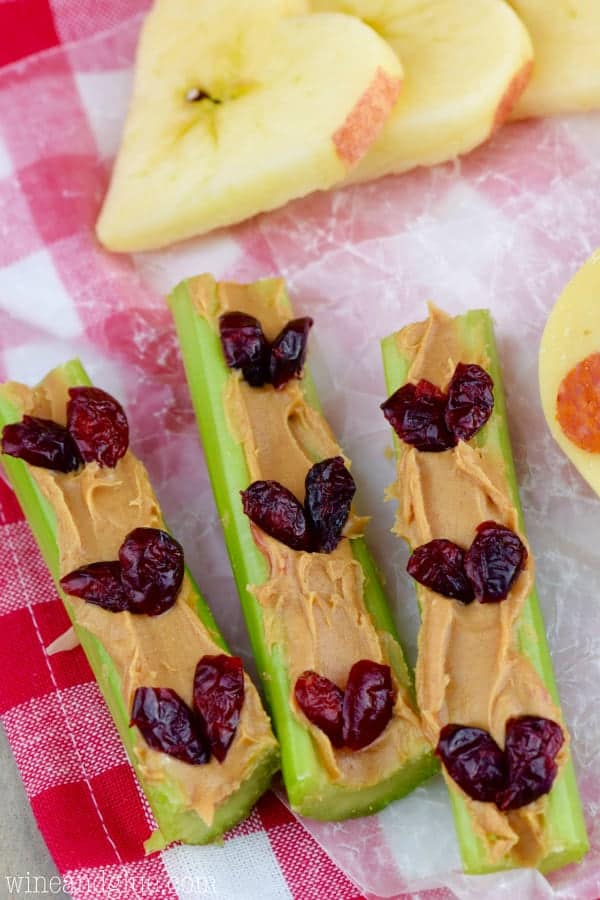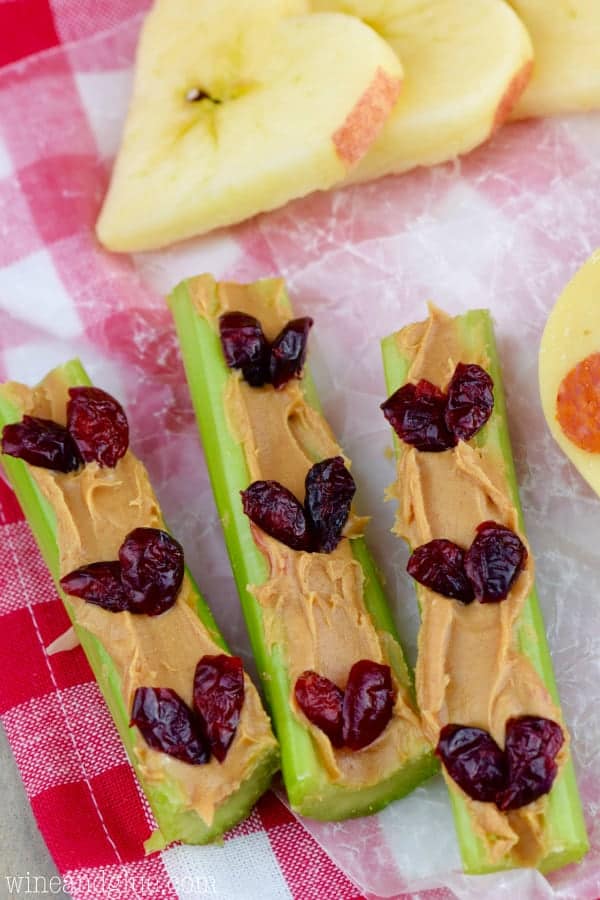 And these are my absolute favorite! You guys. I can't handle how cute these are. Like ants on a log but . . . HEARTS! Celery, a little peanut butter, and two dried cranberries put next to each other to make hearts.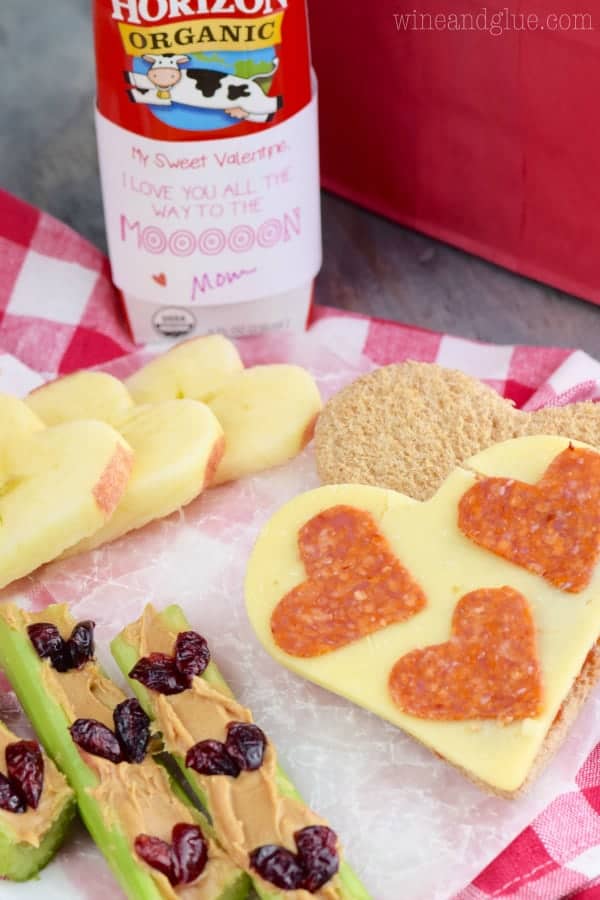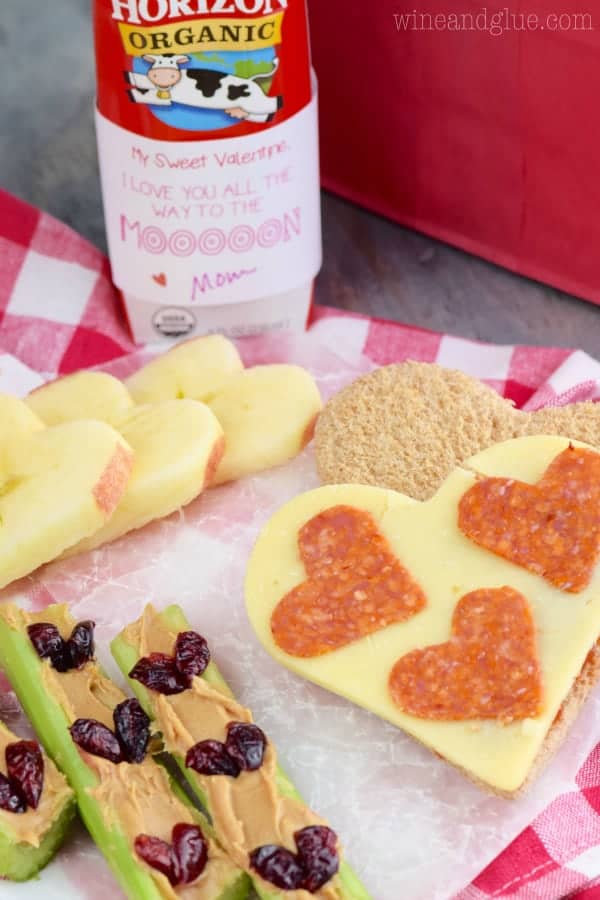 All perfect for a Valentine's Day Lunch box!
Make sure you are following Horizon on Facebook, Instagram, Pinterest, and Twitter for more great Valentine's Day ideas!
This is a sponsored conversation written by me on behalf of Horizon Organic. The opinions and text are all mine.