Adorable little tags, paired with fish candy, for a perfect homemade valentine!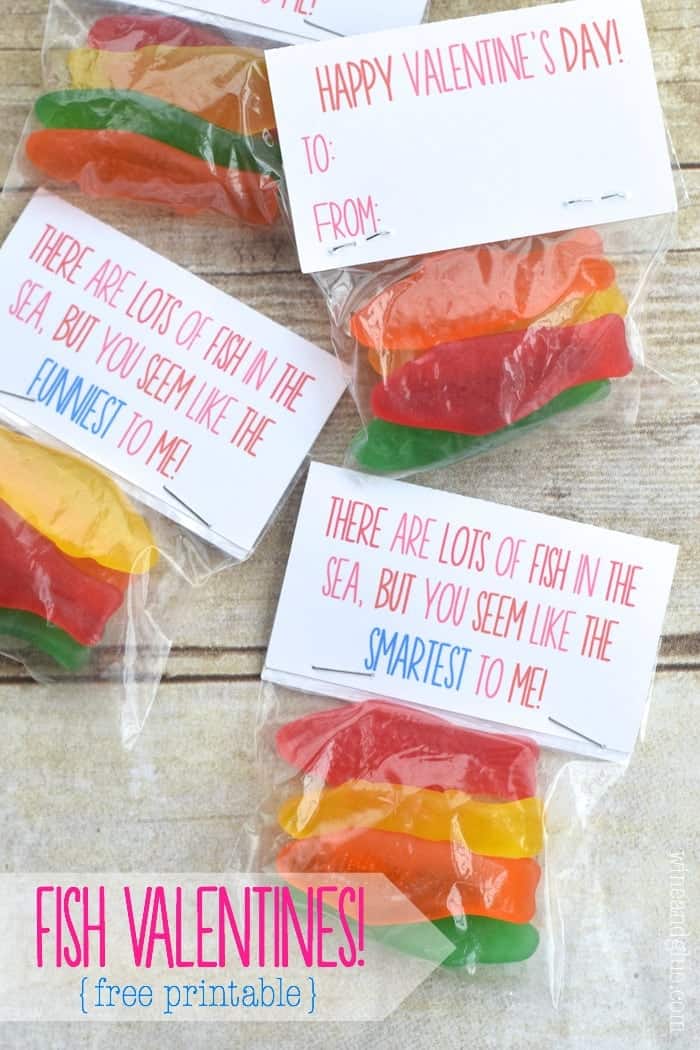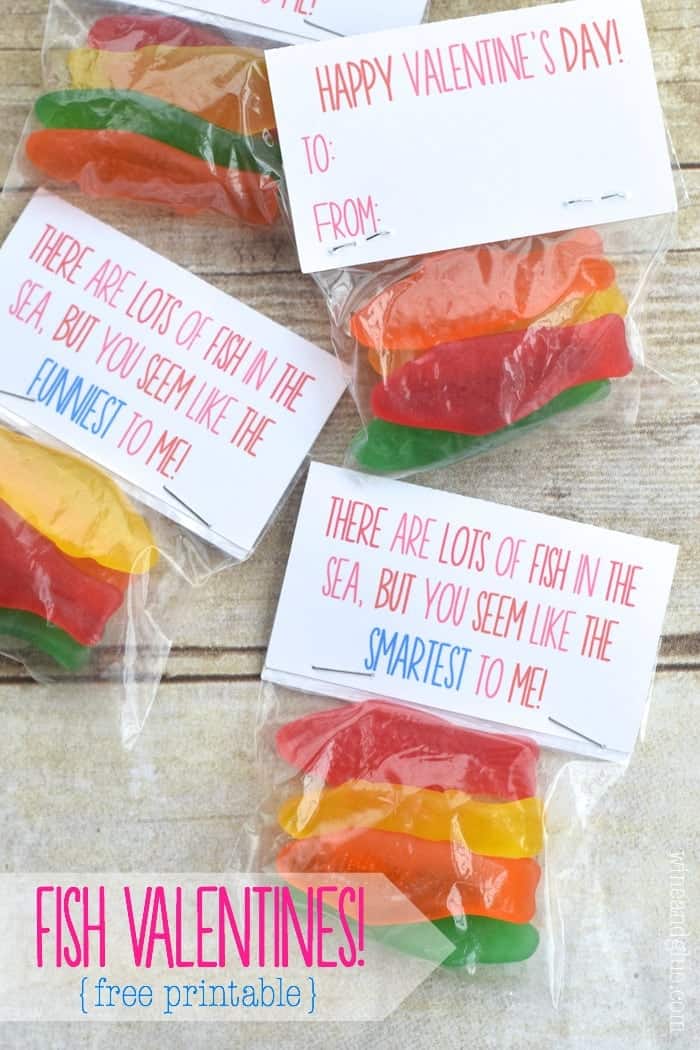 You guys, for some reason I'm kind of obsessing over printable options for Valentine's Day. Why you ask? Lord only knows. Possibly because I was so in love with my Mustache Valentines and Frog Valentines last year. I stopped at Target the other day and I bought like 82 things that could be turned into Valentines for a classroom.
Because, you know, options.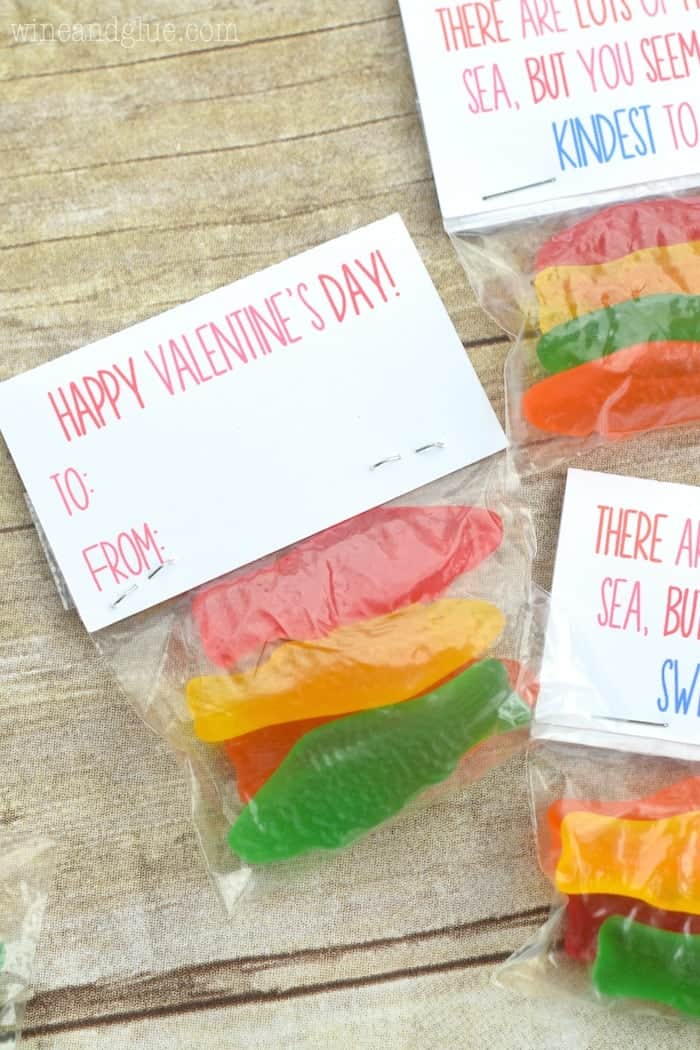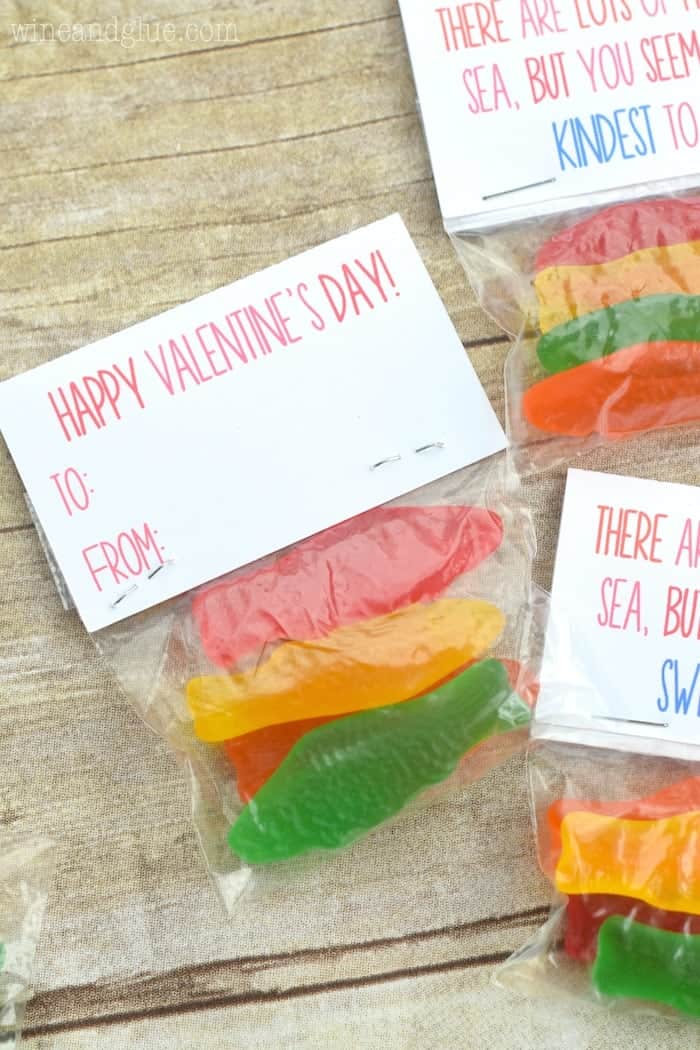 I'm also being ridiculously perfectionist about it.
These Fish Valentines went through like 75 drafts, before I settled on these. #typeAproblems
So the end result was kind of awesome. It's actually 8 different valentines with qualities that I thought were fun for kids. You know, sweet, funny, kind, smart, silly, etc.
You get it, right?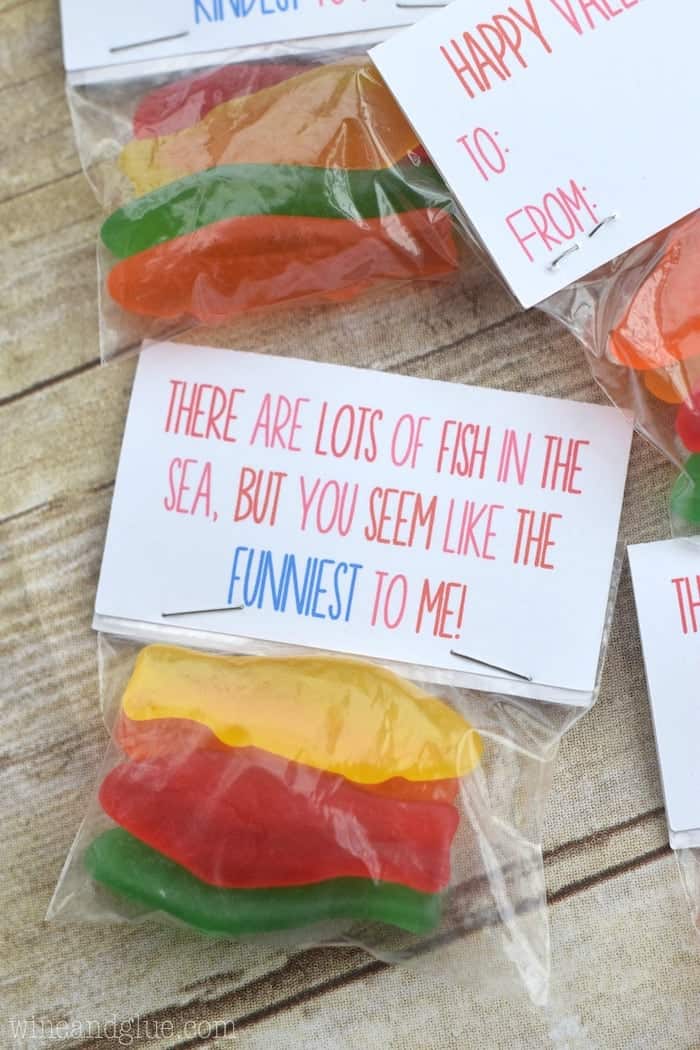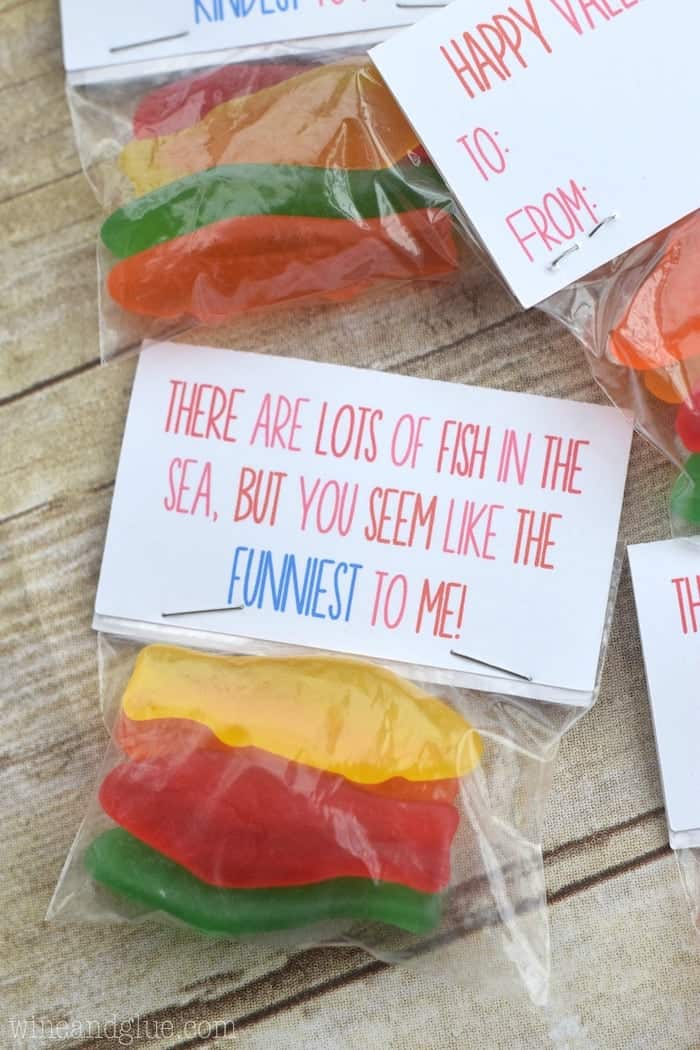 Cute, huh? I used these Wilton 3 inch by 4 inch treat bags and then you just fold over the little tags and staple the bags shut. And then the treat bags are filled with Swedish Fish.
Gavin decided he wants these to be the Valentines he takes to school, so you know, that means I've officially WON Valentine's Day.
Click on the photos below to get the download!
You might also like
Mustache Valentine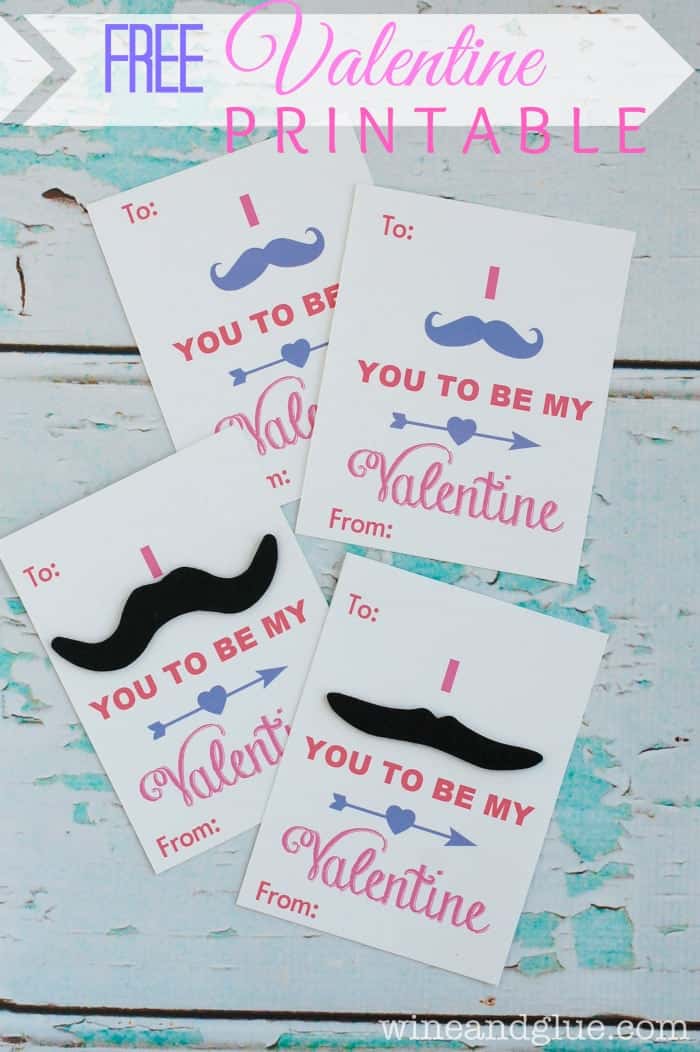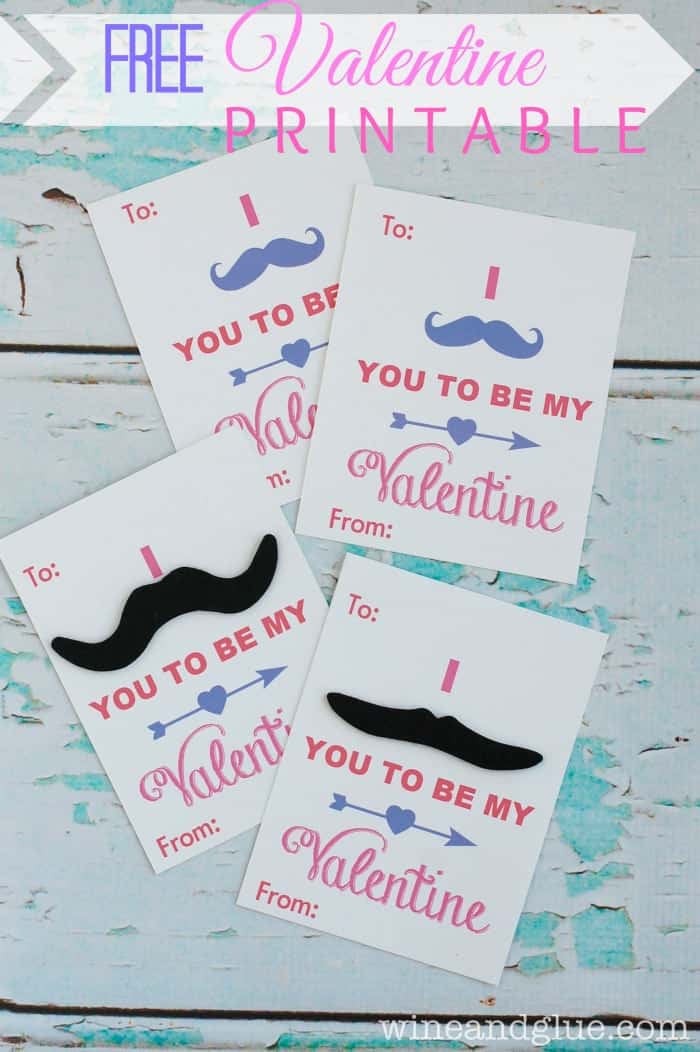 Hoppy Valentine's Day Printable