These Easy Three Ingredient Smoothies could not be more simple! Plus with at least 14-15 grams of protein each and less than 300 calories, they are a total win!



I'm so proud to be partnering with Yoplait to bring you these awesome smoothie recipes. Thank you for supporting the brands that make Wine & Glue possible!
So did you guys make any resolutions this year? I really . . . didn't. Maybe this is a cop out, but I didn't really want to improve one specific thing. For me . . . . I want to improve all the things. #TypicalTypeA.
Okay, but seriously, towards the end of last year with my business going great, three really active little kiddos, and us getting our house ready to sell I was feeling . . . tired. Happy! But tired. Like I wanted to do everything perfect all the time, but I think sometimes that leaves me feeling like I'm not actually doing anything perfectly at all.
It's no good, friends.
When Yoplait asked me to share how I'm planning to #LiveFull this year instead of making a resolution for 2017, I wanted to focus on balance. On living all areas of my life more fully. Like it's great to have really happy healthy kiddos, but if I'm so tired, I can't even enjoy them. And it's great to have a thriving business, but if I don't have the time left over to have a personal life . . . I mean, that kind of defeats the purpose.
Balance.
So in 2017, I'm going to work on balance. I'm going to work on giving more of myself to the thing that is going on in that moment. Isn't it so easy to get out of the moment with cell phones and tv and all the distractions you could ever want? I'm going to work on more time with friends, more time doing the things I love like reading, and crafting, and baths, and date nights with my husband, and enjoying all the things that I love about my job while I'm doing it, and then setting it aside so I can totally love on my kids.
And part of doing all that for me is eating well balanced as well.
You guys, Yoplait has this new yogurt that I'm totally in love with. I first told you about it while I was sharing these super cute Christmas ornaments, but I have since fallen so deeply in love with it. My fridge is FULL of it. It's Yoplait's new Greek 100 Protein. And it is amazing. Each one has only 100 calories but either 14 or 15 grams of protein. It leaves me feeling full, so I really can be giving all of myself to what I'm doing . . . I have the tendency to go hangry otherwise.
And it can help power your #LiveFull goals as well!
I threw together these three ingredient smoothies with some of their different flavors, but with 20 different flavors of Yoplait Greek 100 Protein, this is just the beginning. Each one of these smoothies has at least 14 grams of protein and all of them clock in between 200 and 300 calories. (Please note that calories are variable depending on what brands of other ingredients, such as peanut butter or oats, you use.) Such a win!
three ingredient smoothies hb
With each one you just combine all the ingredients in a blender and puree until smooth!
Green Smoothie – 204 calories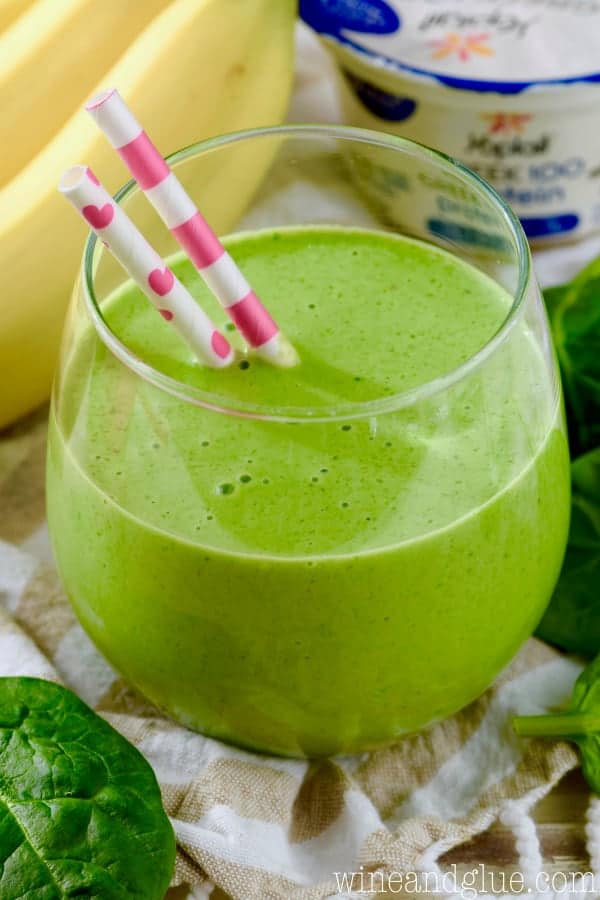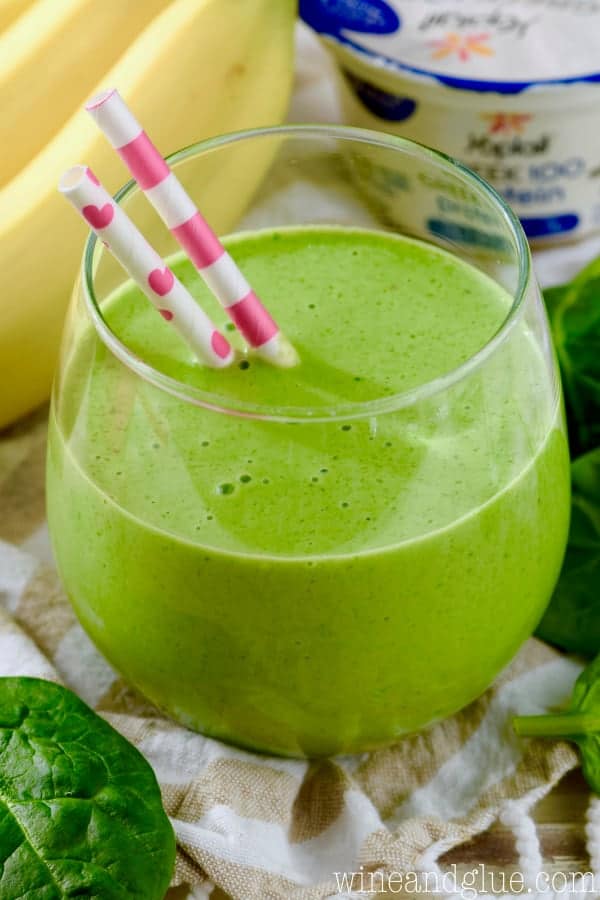 Made with Vanilla Yoplait Greek 100 Protein, this one is my favorite! It is loaded with spinach, but doesn't have an overwhelming spinach flavor. It's so delicious!
GREEN SMOOTHIE
1 container Vanilla Yoplait Greek 100 Protein
2 cups fresh spinach
1 banana
1 cup ice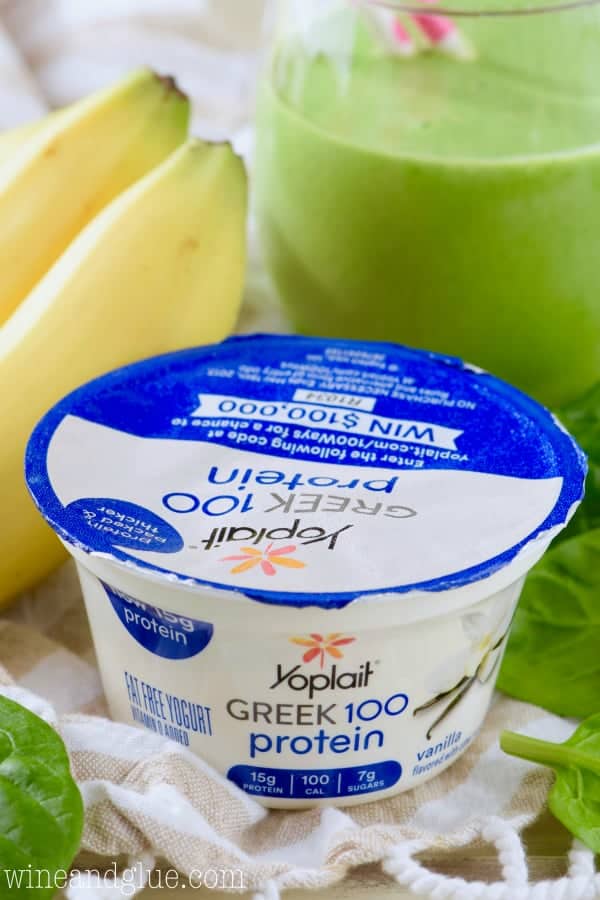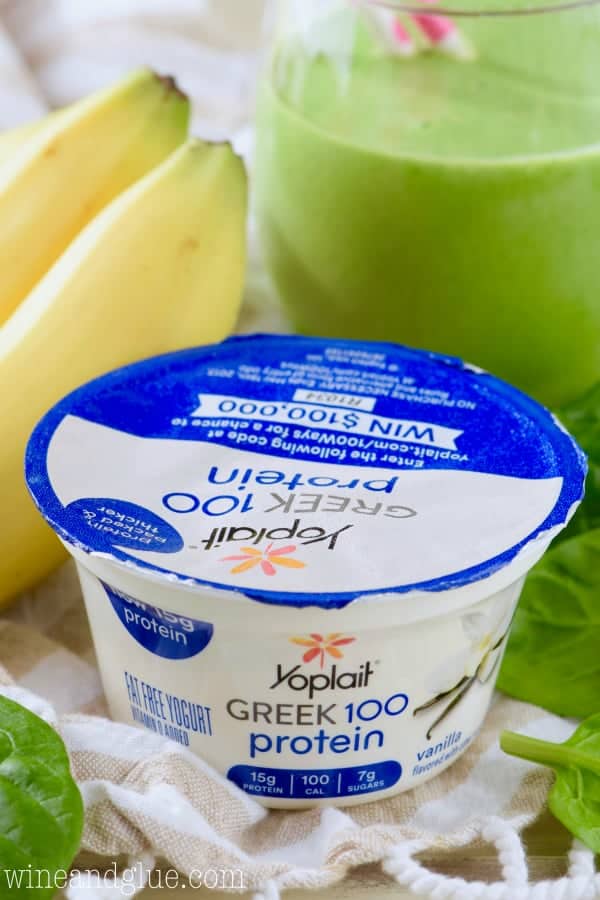 Pina Colada Smoothie – 250 calories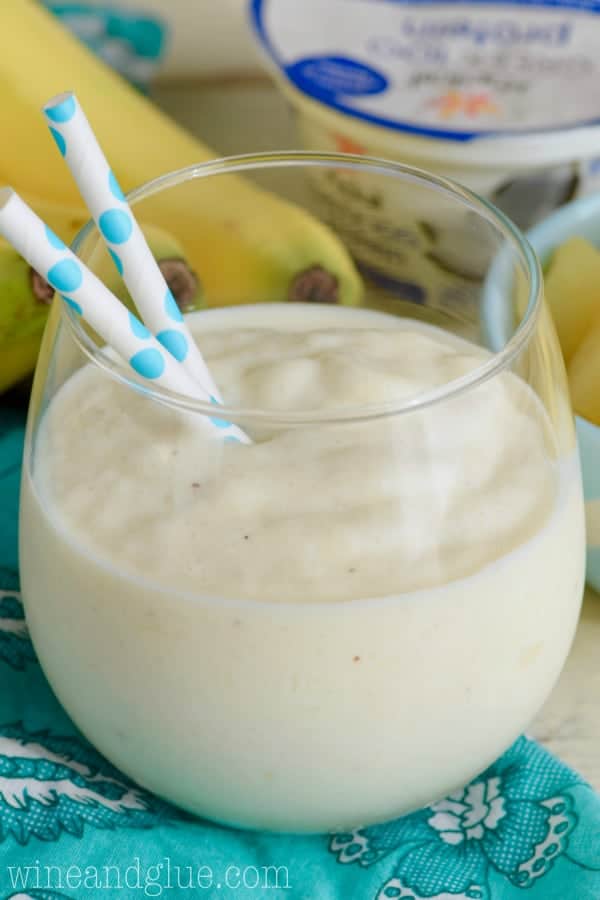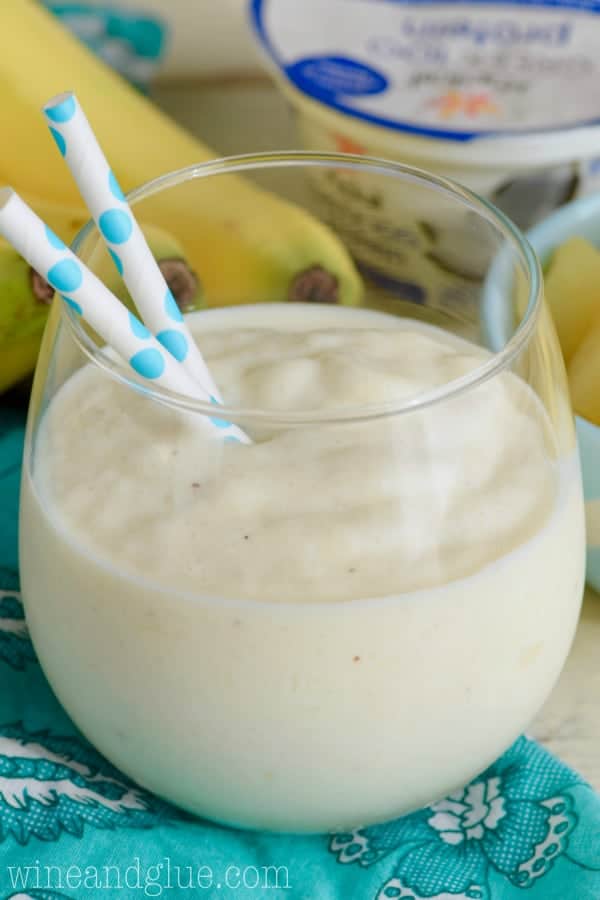 Made with Coconut Yoplait Greek 100 Protein (YUMMY), this totally tastes like a treat. This is going to be my new favorite afternoon pick me up!
PINA COLADA SMOOTHIE
1 container Coconut Yoplait Greek 100 Protein
1 cup canned pineapple
1 frozen banana
1 cup ice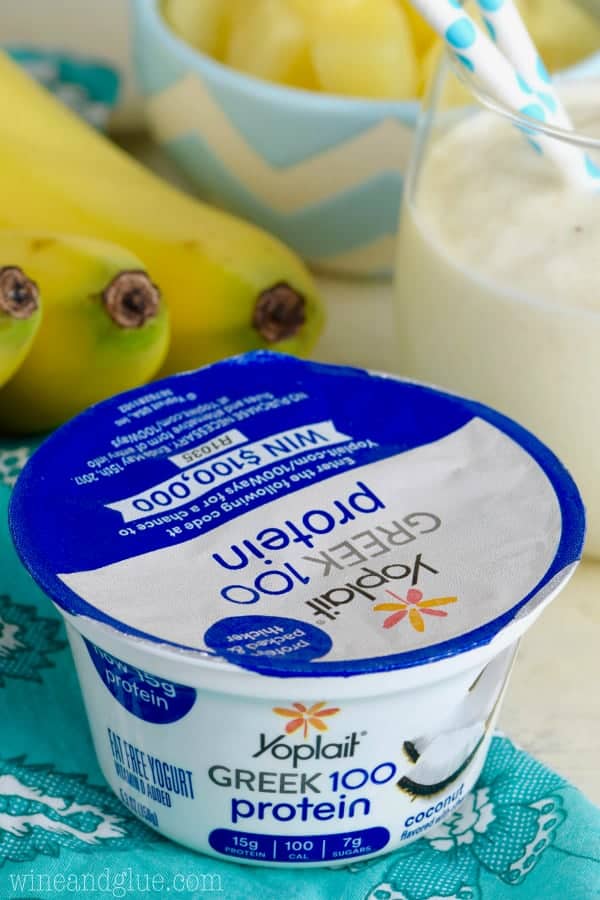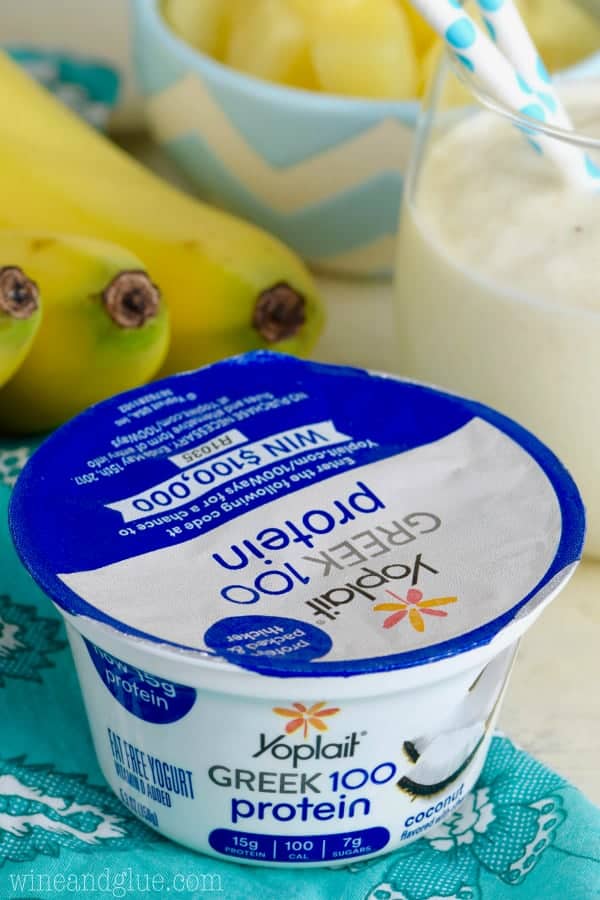 Caramel Funky Monkey – 300 calories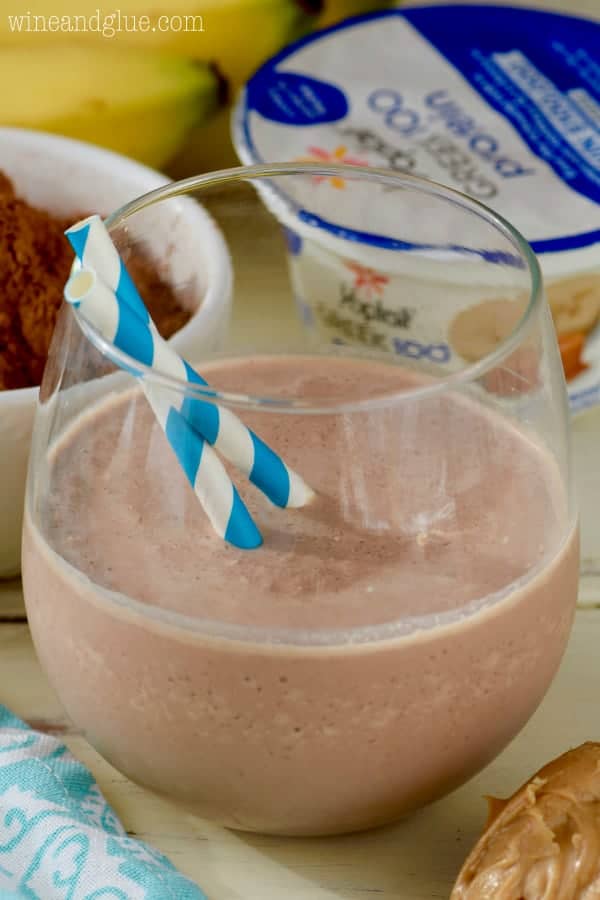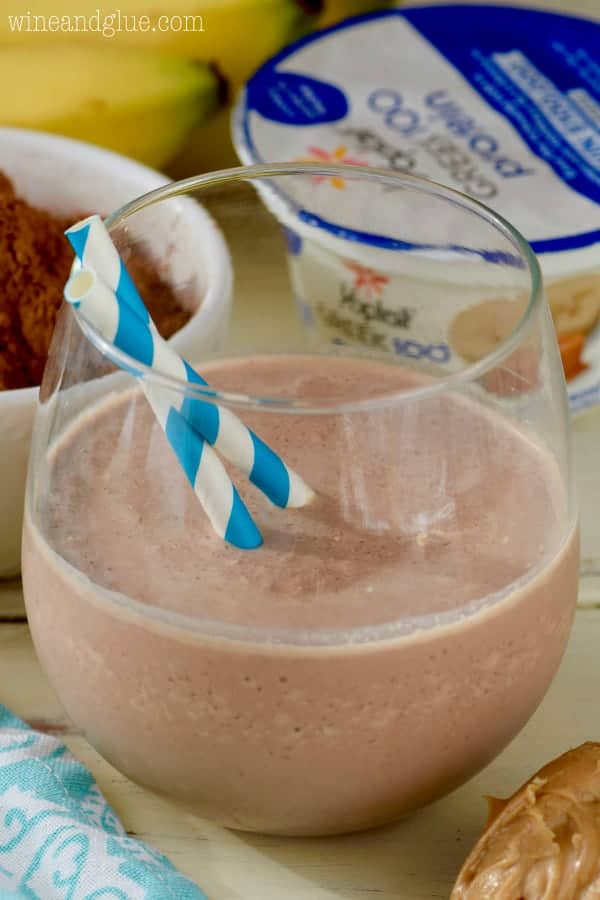 If you aren't familiar with Funky Monkey, it is the ever loving combination of chocolate, banana, and peanut butter. I mean . . . is there anything better? So this starts with Banana Caramel Greek 100 Protein and then you throw in some unsweetened cocoa powder and a little peanut butter and you get the most delightful of funky monkeys.
CARAMEL FUNKY MONKEY SMOOTHIE
1 container Caramel Banana Yoplait Greek 100 Protein
2 TBSPs creamy peanut butter
1 TBSP unsweetened cocoa powder
1 cup ice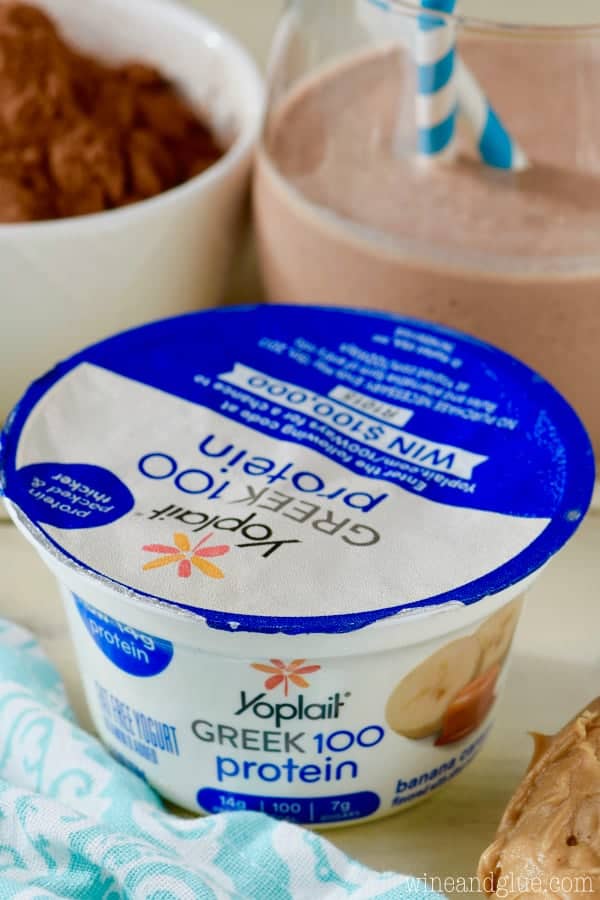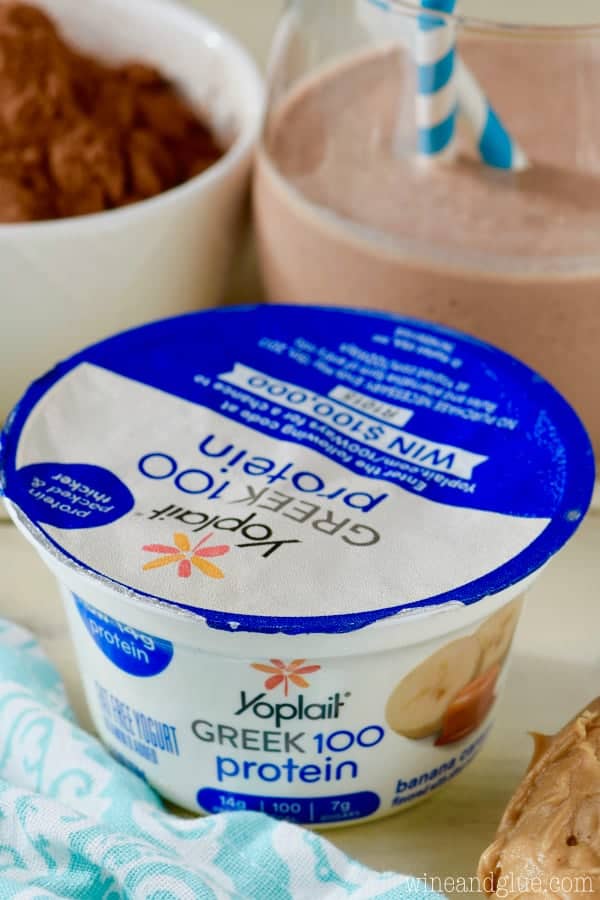 Peach Oatmeal Smoothie – 220 calories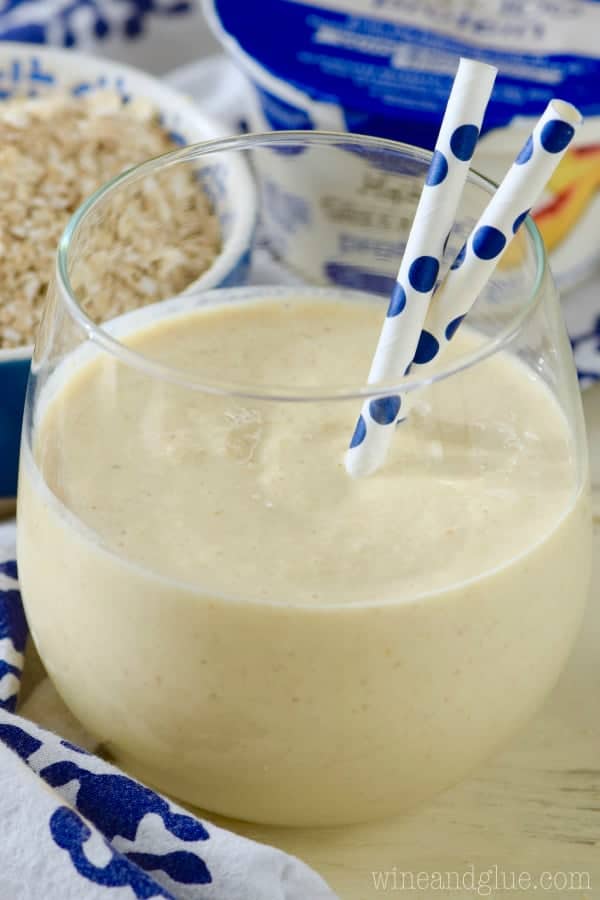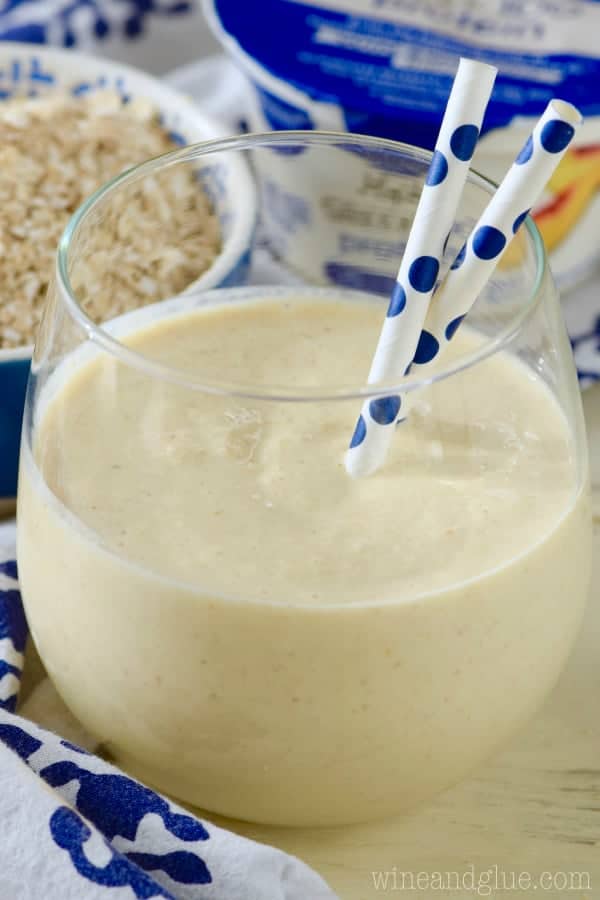 This one starts with Peach Greek 100 Protein and tastes almost like a peach cobbler. It is so delicious and so filling!
PEACH OATMEAL SMOOTHIE
1 container Peach Yoplait Greek 100 Protein
1 cup frozen peaches
1/4 cup quick cooking oats
1 cup ice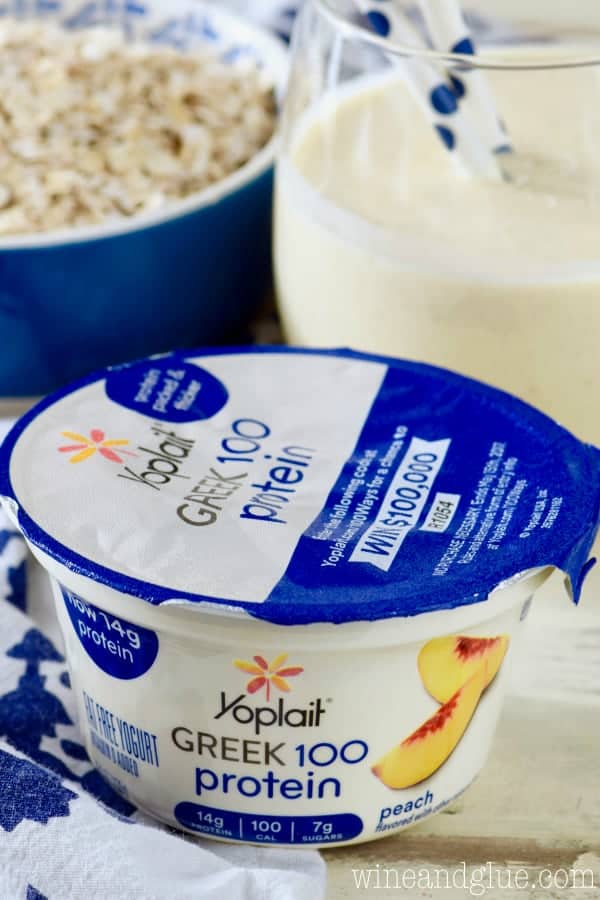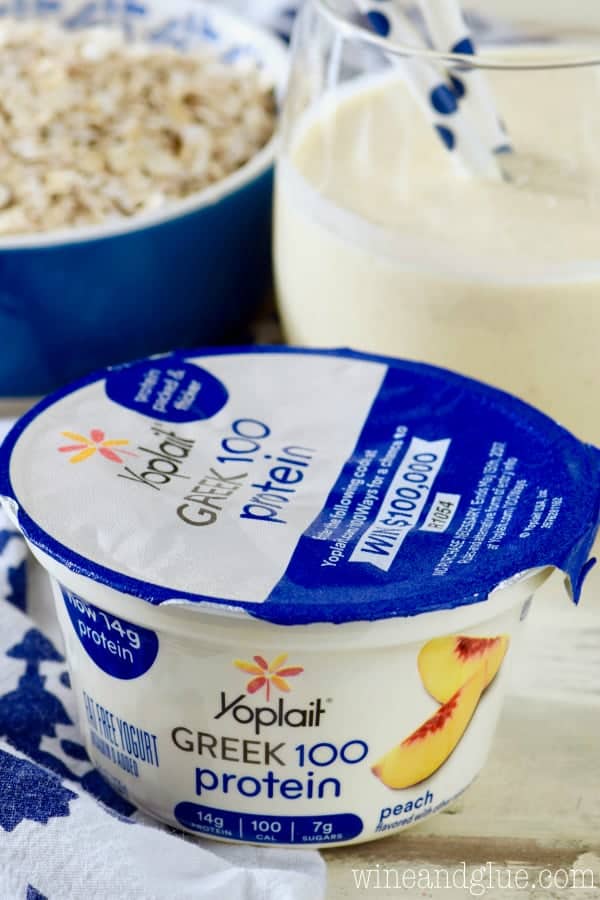 My hope is that these smoothies keep you all feeling full, in such a light and easy way, that you can go about living your life more fully and balanced too.
So tell me!
What do you want to do in 2017 to live more balanced, to live more full?
Be sure to share on social media with #LiveFull!
For more awesome snacking ideas, be sure to follow Yoplait on Facebook, Twitter, Instagram, and Pinterest! Check out their 100+ flavors HERE!