This Free Printable Summer Bucket List Bingo is such a fun way to have go to ideas for summer days!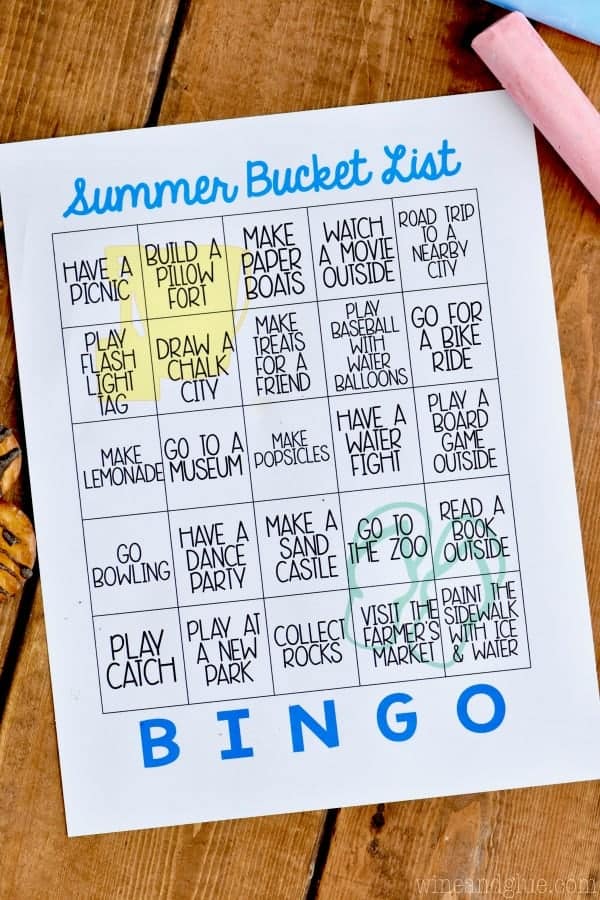 I'm so excited to be partnering with Yoplait to bring you this fun printable and snacking ideas!
Are you ready?
Because it's here.
Summer vacation!
I know some parents who embrace this time with a zest filled passion, just totally excited to relive their own childhood summer fun. And then (cough) there are other parents (I won't name names) who are like, "How am I going to survive the next two and a half months with my sanity in tact? Oh? I'm not? Cool." ????
One of the biggest things for me is I want my kids to be making fun summer time childhood memories, but that can feel really tricky when my kids have a seven year age span (what the three year old thinks is fun and what the nine year old thinks is fun are often really different). Not to mention, like so many, I'm working! It's hard, yo!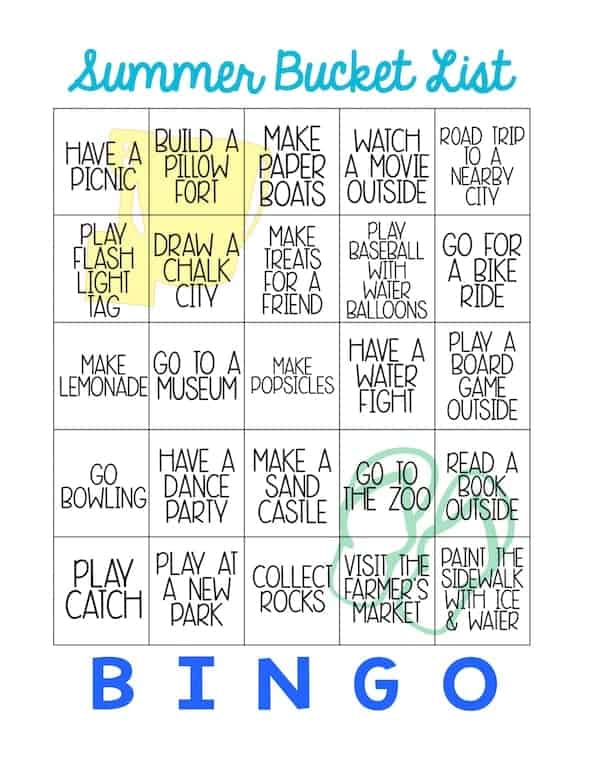 So I made you guys Summer Bucket List Bingo! And it's a Free Printable! Just click on the photo above or the link below the photo and you can print off the free PDF. My oldest got something similar like three years ago from school and he was obsessed with it. (In his case, he was really excited to get a prize at the end . . . . which turned out to be a small eraser when he went back to school in September ???? ) It made him super motivated to go do fun stuff every day when he'd rather play video games. And it gave me a list of totally reasonable activities.
Note that I didn't include build a model city out of popsicle sticks. Because I'm not mean. We have super easy things, like make homemade popsicles, or play catch (frisbee, baseball, football, I have you covered!). Flashlight tag? So easy. And who doesn't like to check stuff off a list?
So to my parents terrified of summer, this is for you.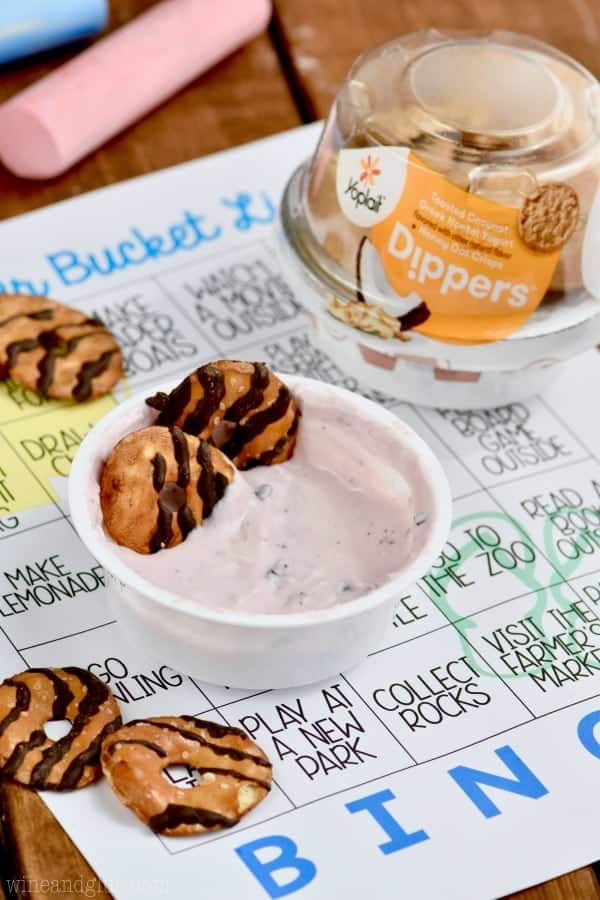 And because the next most terrifying thing after figuring out to keep them busy during summer is what to give the kids for ALL THE SNACKS they need (seriously, my kids are out of control snackers), I have Yoplait Dippers for you! We are in love with these. They come with something to dip (pretzels, crackers, crisps) on the top and delicious Greek Yoplait yogurt on the bottom that matches the flavor perfectly. Such a great way to beat snacking boredom!
Can I tell you a secret?
I've bought a bunch of these Yoplait Dippers, but the shooting of this post was the first time I let one of my kids try them because I hadn't wanted to share before! ???? ???? And when Piper saw what I as taking pictures of, she immediately said, "I try it!! I want to dip!!" And of course she loved it. So that just means that next time I need to buy double. Some for her and some for me.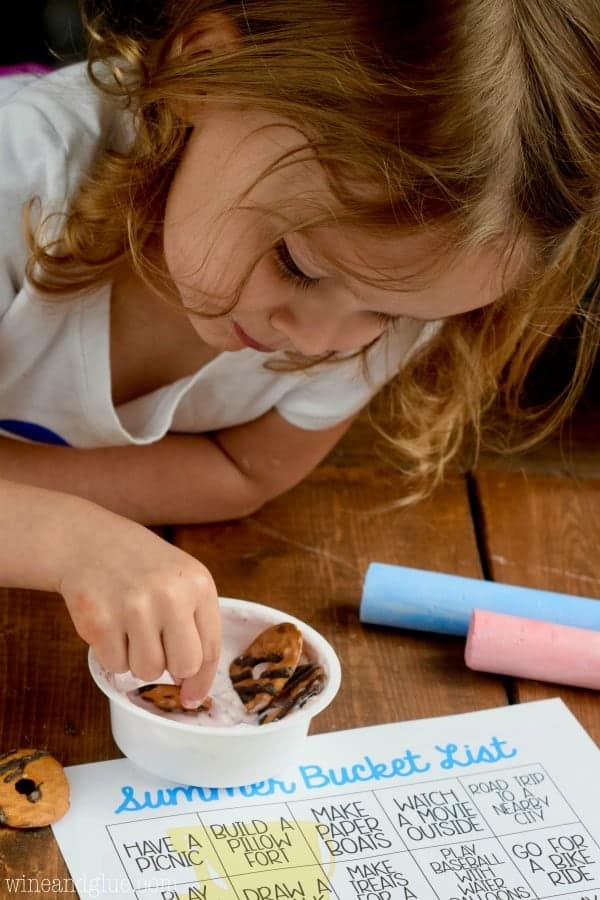 Now you are set for summer activities and summer snacking!
Whew. We can all relax a little. ????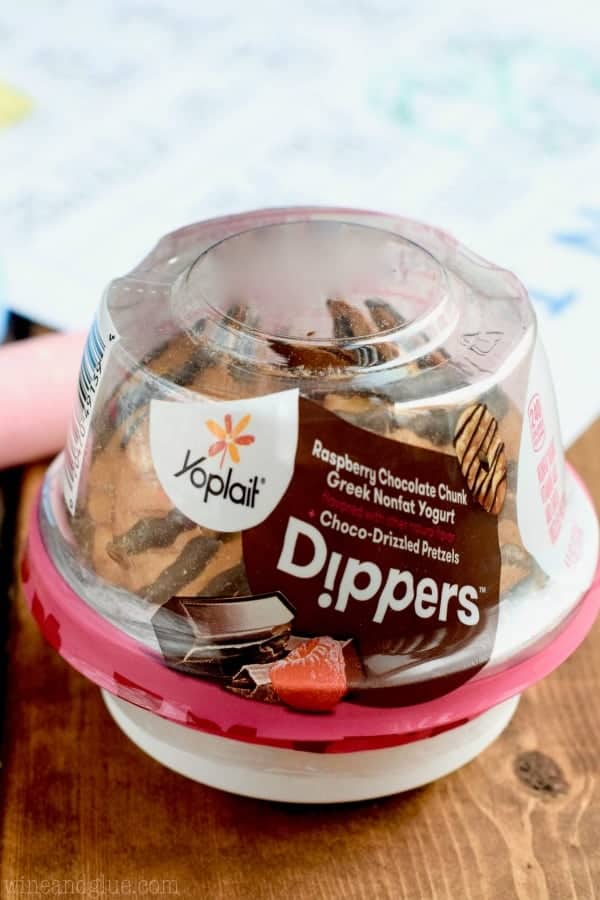 For more awesome snacking and DIY ideas, be sure to follow Yoplait on Facebook, Twitter, Instagram, and Pinterest!