These Fudge Filled Easter Eggs look gourmet but they are actually super easy and SUPER fast! Amazingly delicious too!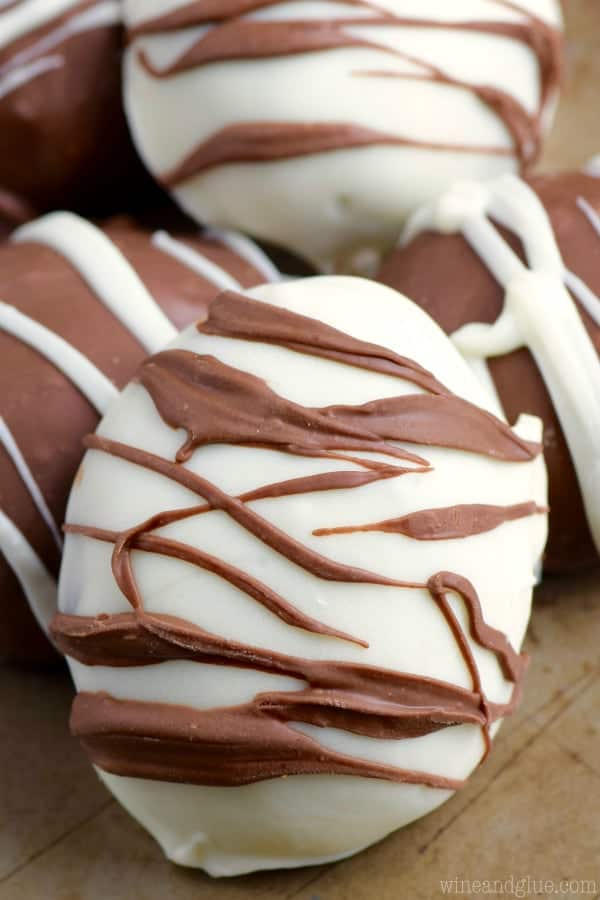 Just under the wire I have ONE MORE Easter recipe for you! (If you are actually keeping track, that would be Just under the wire I have ONE Easter recipe for you . . . Oops!) These were a last minute brain child that I literally thought of one minute and then was almost finished with the next. That's how fast they are.
So the first thing you need to do is make a batch of simple microwave fudge. It won't take long, you do it in a big bowl, and the recipe is at the bottom.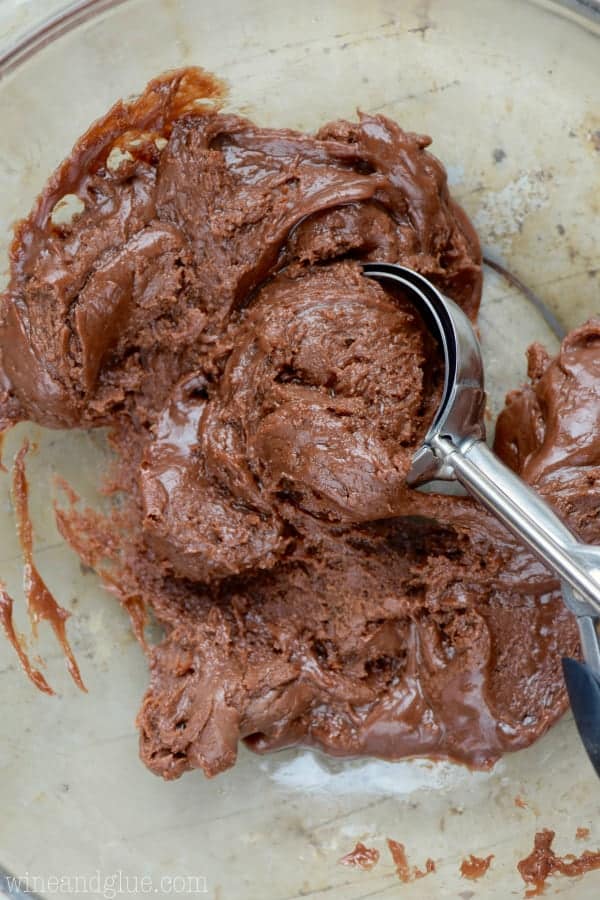 Then, when the fudge has cooled enough to handle but before it sets, maybe a little less than five minutes out of the microwave, you want to scoop a tablespoon and a half at a time onto parchment paper. I love this scooper, but honestly you can use a spoon. You might just need to do a little more molding with your hands.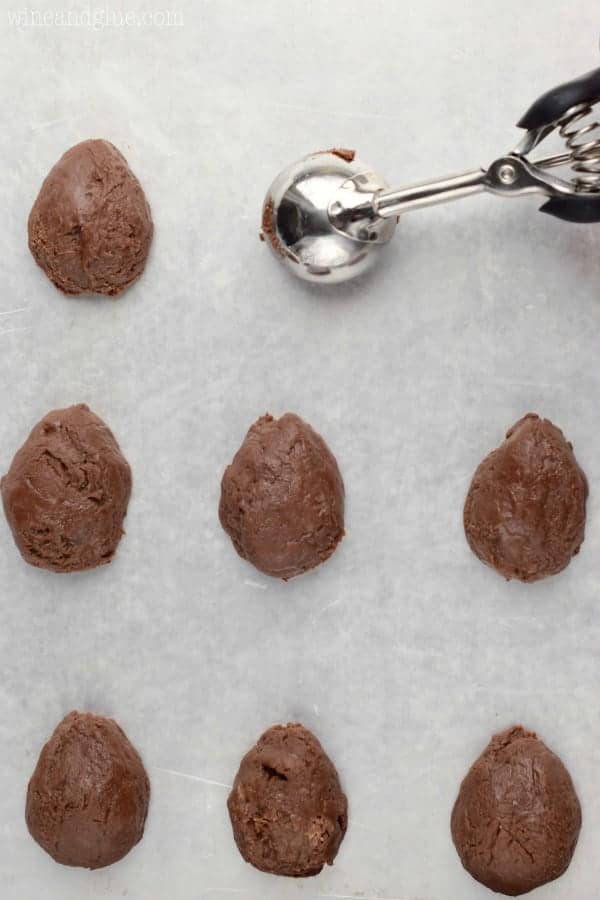 Once you've scooped it out you want to make it a little fatter on the bottom and thinner on the top.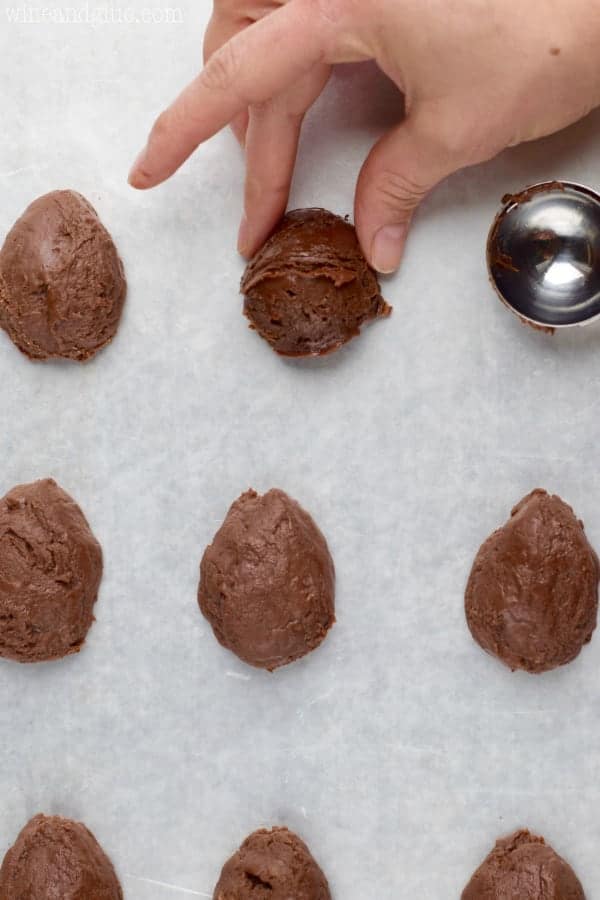 Make it come to a nice peak at the top.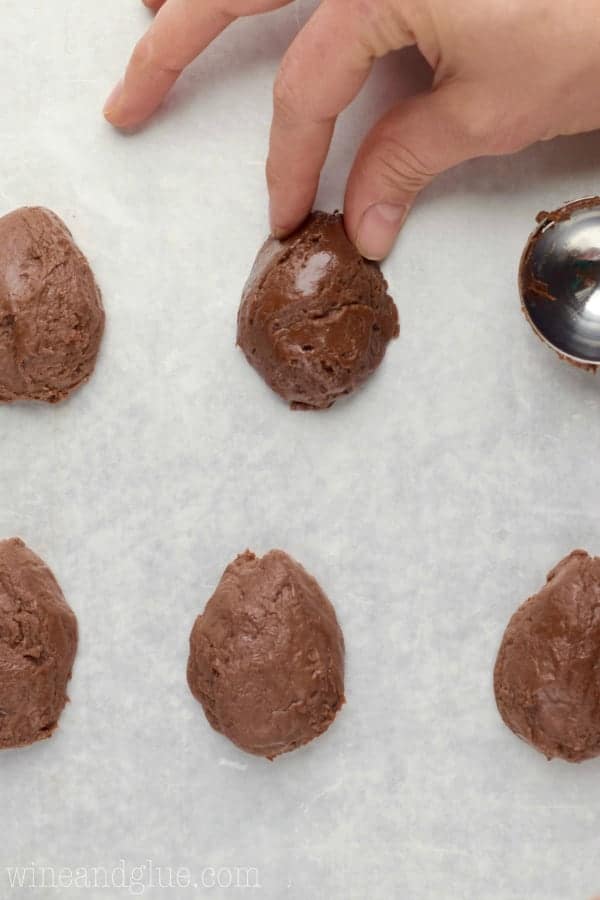 Before you know it you will have about 20 fudge eggs . . . less if you eat fudge as you go . . .
:)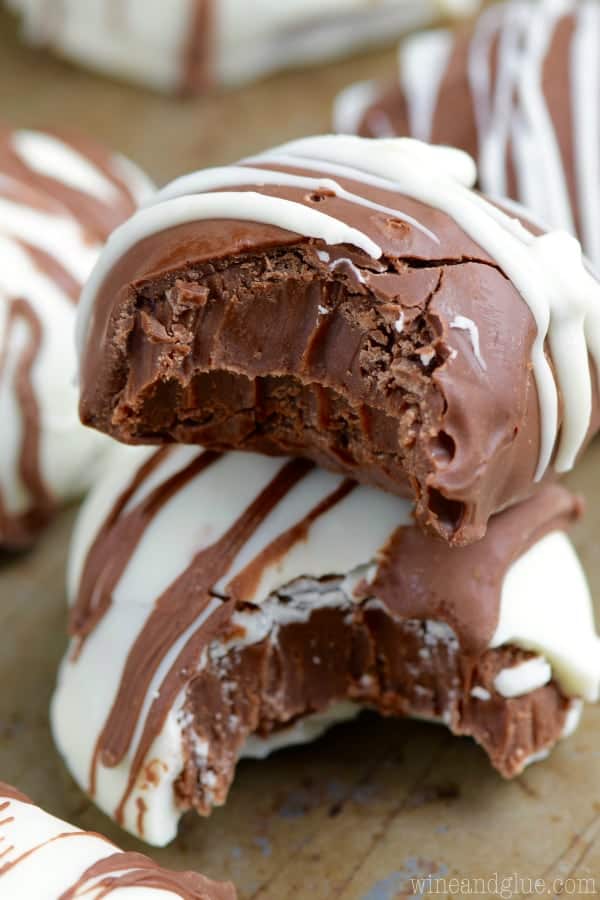 Then you refrigerate them for about a half hour and working an egg at a time dip them in melted chocolate and drizzle a little extra on top.
And there you have it! These are so delicious, and they really come together easily. Plus, they look absolutely beautiful. You can bring them to an Easter gathering and everyone will think you slaved over them.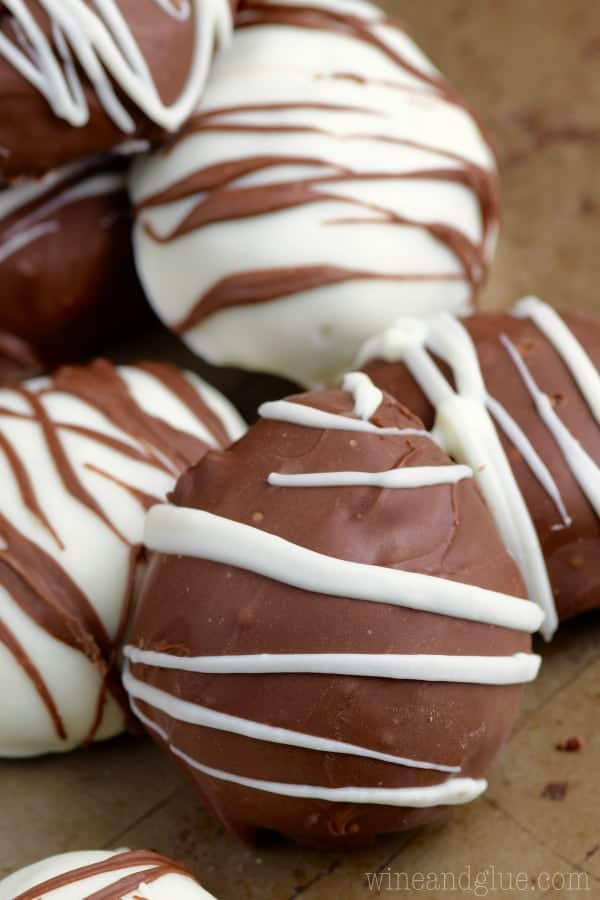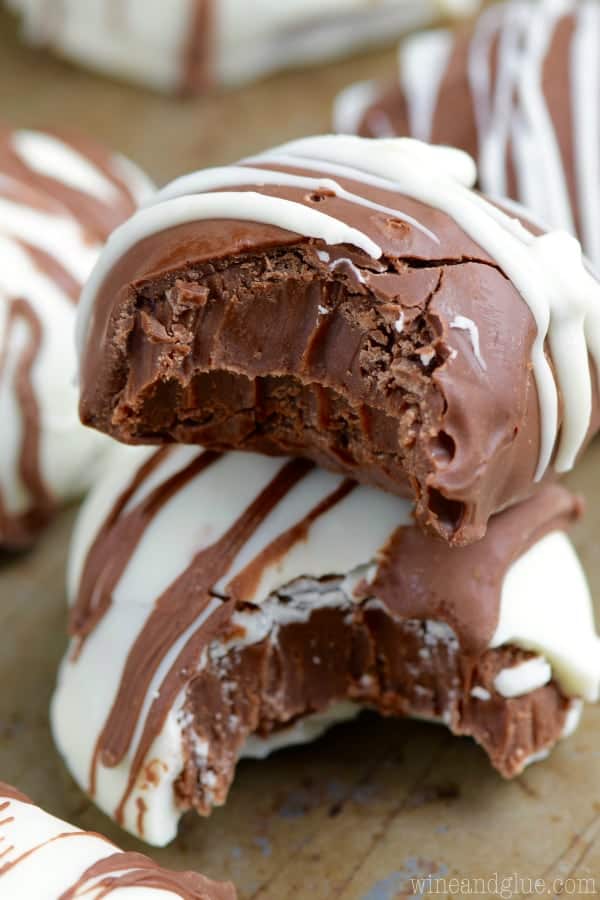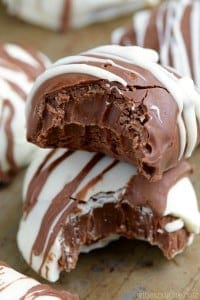 Fudge Filled Easter Eggs
Ingredients
4 1/2

cups

milk chocolate chips

divided

14

ounces

sweetened condensed milk

2

tsps

vanilla extract

1 1/2

cups

white chocolate chips
Instructions
In a large bowl combine three cups milk chocolate chips, the sweetened condensed milk, and the vanilla extract. Stir to combine. Microwave for 1 minute at half power. Stir. Put back into the microwave in 30 second intervals until smooth.

Once the fudge has slightly cooled, about three over four minutes, use a 1 1/2 TBSP

scoop

scoop out a ball of fudge and place it on parchment lined baking sheet. Form into an egg (see the pictures above) and repeat until all the fudge is gone.

Refrigerate until hard, about a half hour.

Melt the white chocolate and the remaining milk chocolate separately.

Leave the fudge eggs in the refrigerator and remove them one at a time, dipping them in either the white or the milk chocolate, fishing them out with a fork, and then tapping the fork on the edge of the bowl and putting them back on the parchment lined paper. Once the chocolate has dried (it shouldn't take long), drizzle with the opposite color chocolate.

Let the chocolate dry completely before removing from the parchment paper. Store in an airtight container for up to a week out of the refrigerator.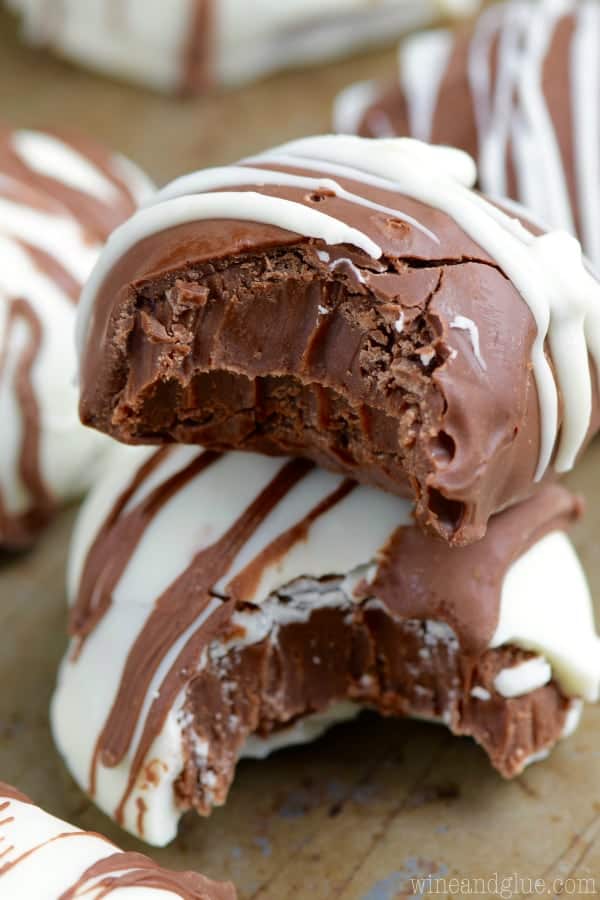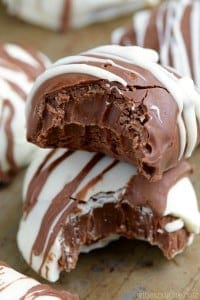 did you make this
Fudge Filled Easter Eggs
You might also like these Easter goodies!!
Cookie Dough Easter Egg Truffle