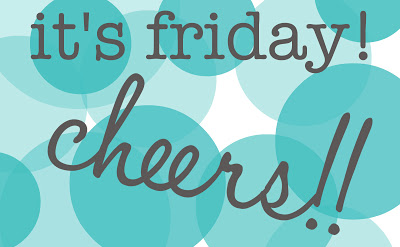 It's Friday! Cheers!
And it's not just any Friday, it's the last Friday of the month, which means another self-portrait for the While Wearing Heels self-portrait challenge.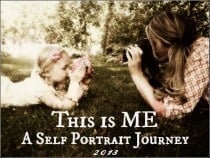 This month, Amy's theme was Love.
She didn't really define it more for us, which was wonderful. The sky was the limit. Or, rather, love was the limit . . . . which is really limitless.
How perfect that today's post falls during Infertility Awareness Week. Because the theme for all my Love self-portraits, was my dear sweet kiddos, who teach me over and over how to love
selflessly,
fully,
and without limits.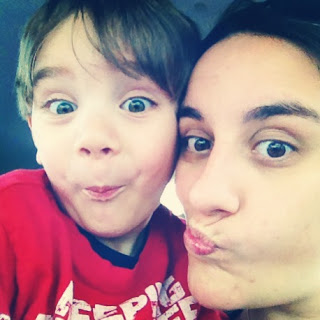 I've never really shared my story of infertility. It is something that has been so intensely private for me.
But todays a good day to spill your guts on the internet, right?
When I was 19 years old, I was diagnosed with PCOS. Though I had known for many years before that that something wasn't really right.
PCOS is an endocrine disorder that basically messes with a whole bunch of systems in your body and is one of the leading causes of infertility.
Before I even thought about having children, before I was even married, I had doctors telling me that it was going to be difficult, perhaps impossible, for me to get pregnant. I was told about the possible courses of treatment, and encouraged to start saving for invitro.
And they were right.
I won't share the nitty gritty details, because seriously, talking about this is right up there with nails on a chalkboard for me. But when Nathan and I started trying to have a baby, about a year and a half into our marriage, it was ugly.
Like not ovulating at all ugly.
TMI?
I remember about four months in (a drop in the bucket for a lot of couples struggling with infertility), my mom was talking about getting acupuncture with me. She was telling me how much relief it was giving her from her chemotherapy side effects.
I casually said, "Do you think your acupuncturist could make me ovulate?" My tone was thick with sarcasm. I'm an impatient person, and even though it had only been four months, given what I knew, I could see the road stretching way out in front of us.
My mom said, "I'll ask."
A week or so later, she had the phone number of an acupuncturist who specialized in fertility issues. A few days after that I had an appointment. (Interested in who I saw? Click here.)
My acupuncturist took a thorough history. I wasn't her first patient with PCOS, and when I asked her how much success she had had, she told me that if I did exactly what she told me to (which included needle treatments, herbal supplements, and a strict diet that cut out sugar and dairy – YIKES!), I could probably ovulate in six to nine months.
Six months later I ovulated for what was probably the first time in my entire life, and I got pregnant with Gavin.
Finding out I was pregnant with Gavin was one of the times in my life I wished I hadn't been so private about my struggles with fertility. I wished that everyone had known that the doctors had left me with the impression this would never happen.
I also wanted to go back to those doctors and wave the pregnancy test in their faces and yell, "Take that!!"
I didn't.
I stopped nursing when Gavin was 15 months old. We took kind of a wait and see attitude with pregnancy. We wanted more children, but didn't think it was possible. Or rather, we wondered if it was possible. Months went by and nothing happened.
And by nothing, I mean crickets.
I will never forget driving the two hours home from meeting my new nephew and talking with Nathan about what we should do.
Should I go back to acupuncture?
Should I just try doing the diet piece?
How long should we try?
Would we be okay with just having one child?
Two months after going back to acupuncture and two and a half months after that conversation, I was pregnant with Elliot.
It was so fast!
I felt like we had beat it. We were on top of the world. We could have as many damn babies as we wanted!!
Take that PCOS!
Take that Western Medicine!
You know how that story goes though (well, if you don't, you can read more about our sweet Elliot here).
After Elliot died, we started talking, almost immediately, about getting pregnant again. I won't go into how difficult it is to talk about a new pregnancy when you are still recovering from an emergency c-section and a shattered heart. I won't tell you all about the risks involved in getting pregnant so quickly. And I won't tell you all the crazy things that a new pregnancy can do to a grieving mother and a grief stricken marriage.
I will tell you that six weeks after my milk dried up (another horrid experience that I won't tell you about right now) and about 10 weeks after we lost Elliot, I was pregnant with Quinn. Her pregnancy came about after more acupuncture and an even crazier diet.
Why am I over sharing with you today?
Well, one of the amazing pieces about blogging that I love is that it is an open platform to share the struggles of life and learn from one another.
In fact, I probably would not have had the courage to share any of this if it weren't for some of my amazing blogging friends who have shared some intensely personal things. Things that I'm sure were hard for them to type out. But things that I'm sure left at least one person who was reading it with the feeling of, I am not alone.
So if this reaches just one person who is struggling with infertility and brings a little hope, it will be worth all the nails on the chalkboard.