Lemon Champagne Cocktail is a recipe that is just three little ingredients! Make one for you or a whole batch to share!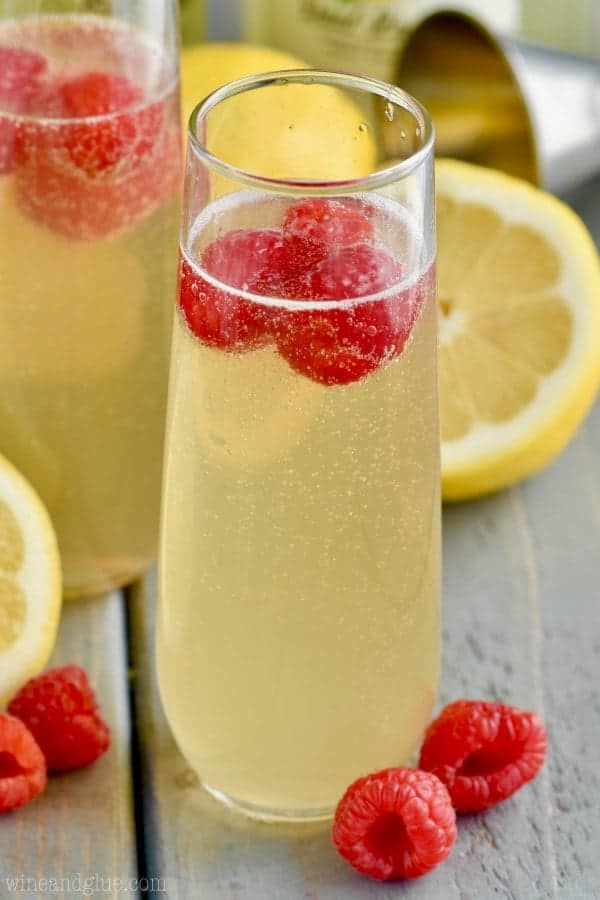 I'm so happy to be partnering with zzysh® to bring you this incredible cocktail! Thank you for supporting the brands that make Wine & Glue possible.
Lately I have been totally getting into champagne. I have no idea why. I think it's my blogging friends (the ones I'm lucky enough to hang out with in real life) are rubbing off on me. So a few weeks ago when Nathan and I had a date night (!!!) I found myself ordering this swanky drink, an East Side Spritzer.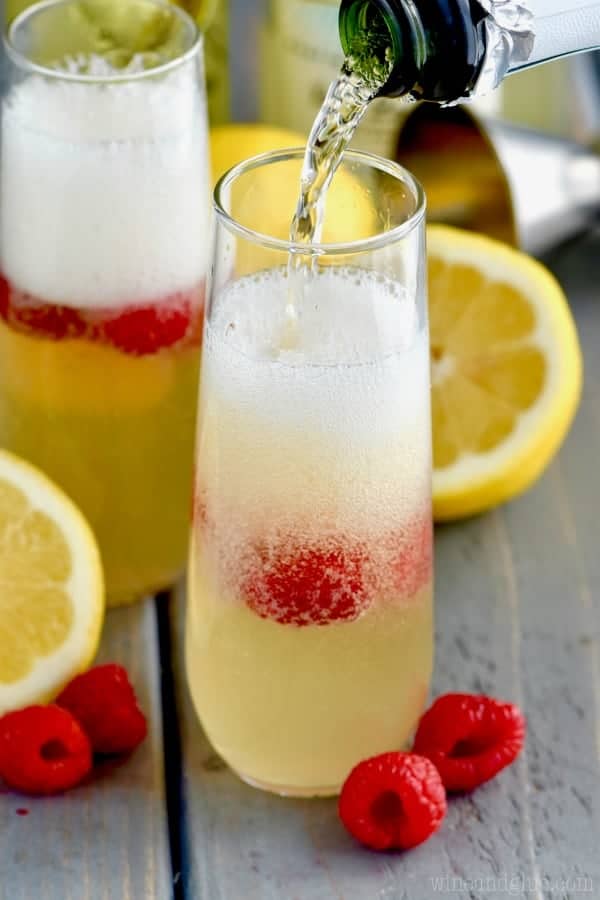 It was made with homemade raspberry limoncello, vodka, and champagne. It was sooooo yummy! And it was so delightfully pretty and pink. Nathan, who doesn't like champagne or wine at all, tasted it and said, "Woah. That is delicious. And dangerous."
So I decided to remake it at home. #duh
Now, the only thing I don't like about drinking champagne is that if I have a glass at home . . . . I really can't just have one glass. Because I don't want to waste all the bubbly! And there is no way it is going to be as good the next day.
And then, I found out about zzysh®! It's this handy little device that allows you to reseal your champagne or wine and totally extend the life of it. Here's how it works: The unique technology replaces the air in the wine bottle or pressurizes it, if it's sparkling wine. This with a highly pure protective atmosphere consisting of argon for wine or a mixture of argon and carbon dioxide for sparkling wine. In combination with the stopper, this works to protect the wine and sparkling wine from oxidation, ensuringflavor, taste, fizz and color are all retained.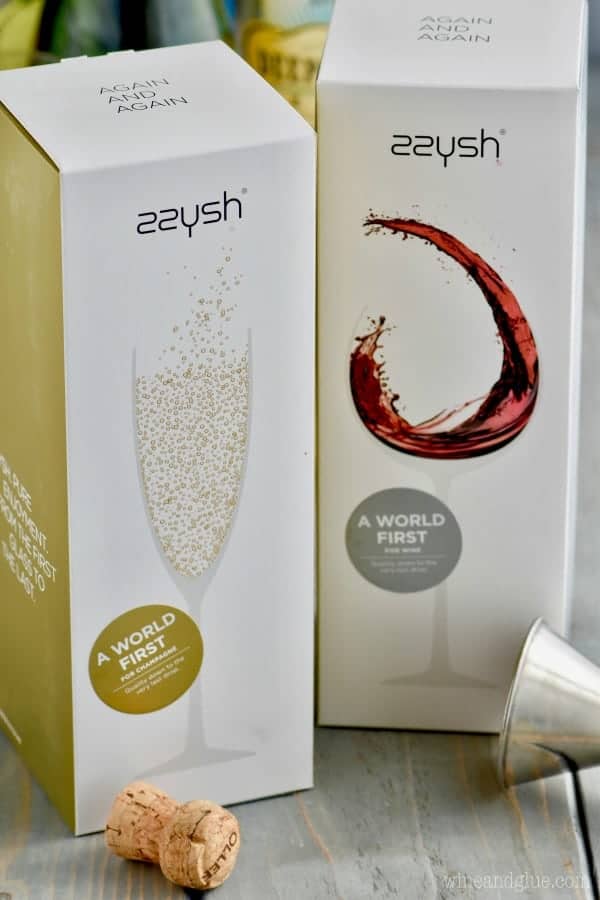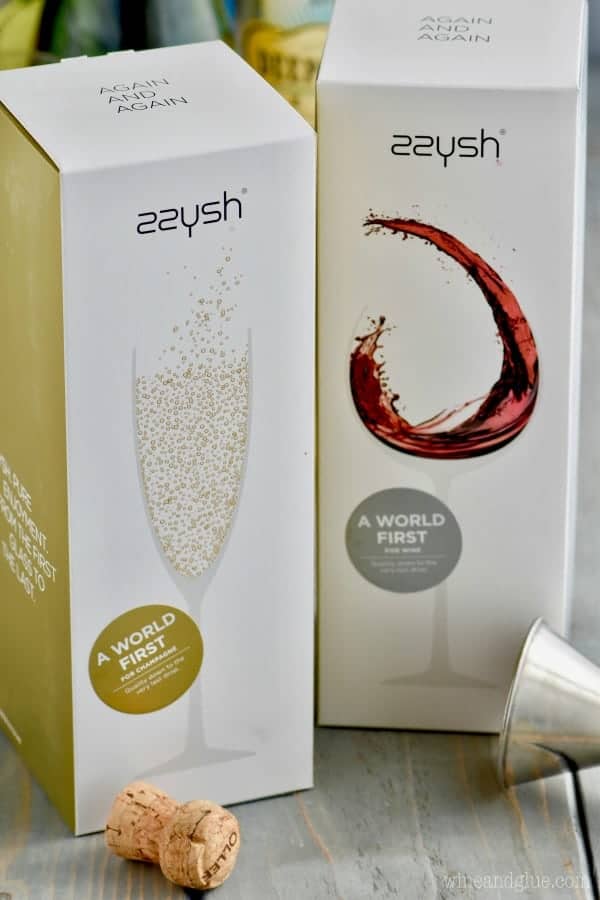 And it totally works. I resealed this bottle of champagne using the zzysh®, and then later when I wanted to make another cocktail (because, ummm, YUMM) I popped it open and it was just like it had never been opened yet. A nice pop and lots of bubbles!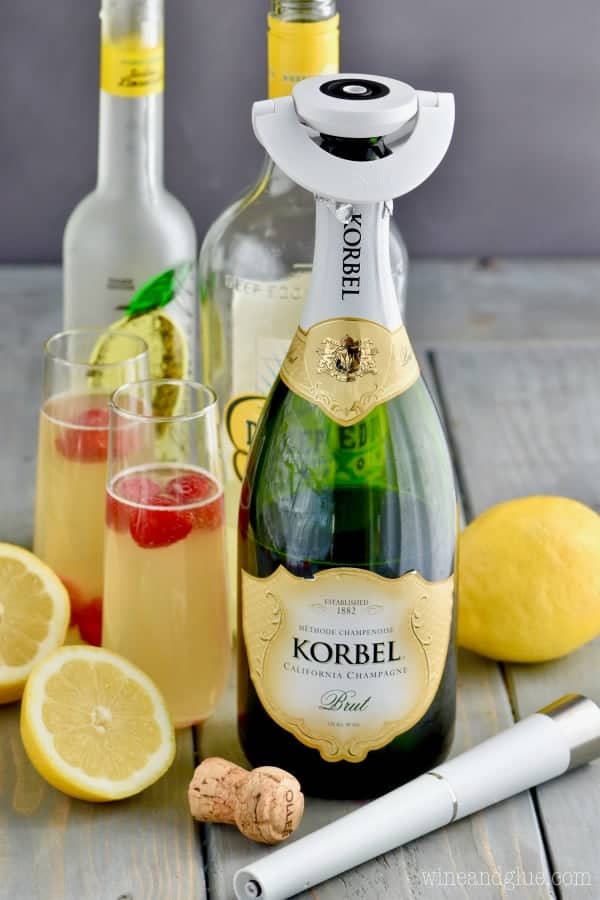 zzysh® works great for bottles of red and white too. It preserves the taste for weeks after it has been open. How cool is that? If you have a wine lover in your life, this is a perfect gift for them. You can learn more about it by watching this. And if you decide to get one, use offer code "getyourzzysh" to get 20% off!
Of course, if you make this cocktail, I think you should make a full batch so you can share, but if you don't . . . Or if it's (cough) a Monday night and you had the longest.day.ever. with your kids (not that I know anything about that), you can just make one and reseal your bottle.
Lemon Champagne Cocktail Tips
This Lemon Champagne Cocktail is made with just champagne, lemon vodka, and limocello. I garnished it with some raspberries to go after that cocktail that inspired it without making my own limoncello. #whohasthatkindoftime And it was totally perfect and refershing. Like a Lemon Bellini or almost like a Lemonade Mimosa. I have to tell you, I *really* love limoncello. I drink it straight. So if you aren't that hard core for it, just cut the amount listed in the recipe in half and add a little more at the end if needed.
Be sure to follow zzysh® on Facebook, Instagram, and YouTube for more great updates about their products!
Lemon Champagne Cocktail Recipe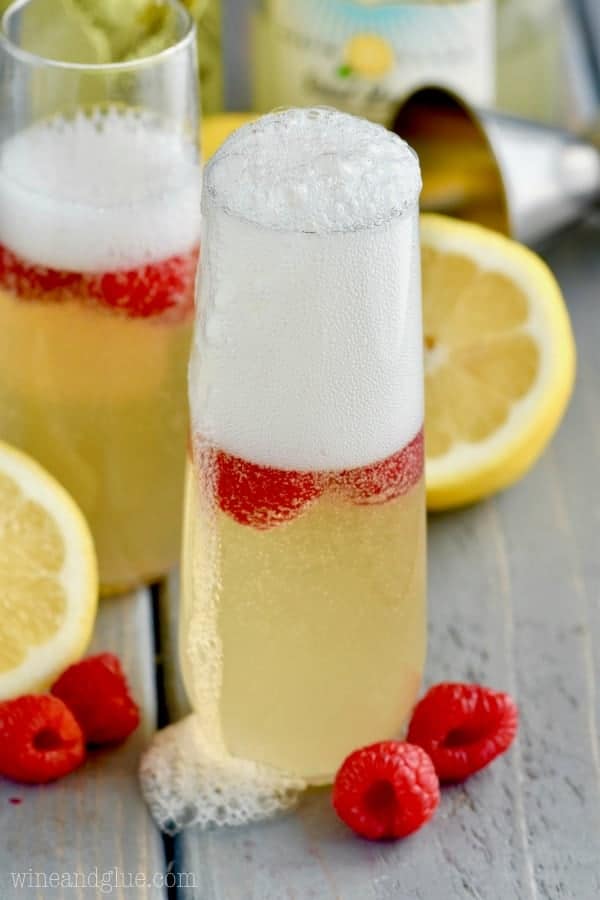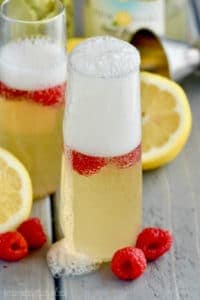 Lemon Champagne Cocktail
Ingredients
For One Cocktail

5

ounces

champagne

2

ounces

limoncello

1

ounce

lemon vodka

raspberries for garnish

For a Pitcher

1 750

ml

bottle of champagne

1 1/4

cup

limocello

3/4

cup

lemon vodka
Instructions
Combine ingredients and enjoy!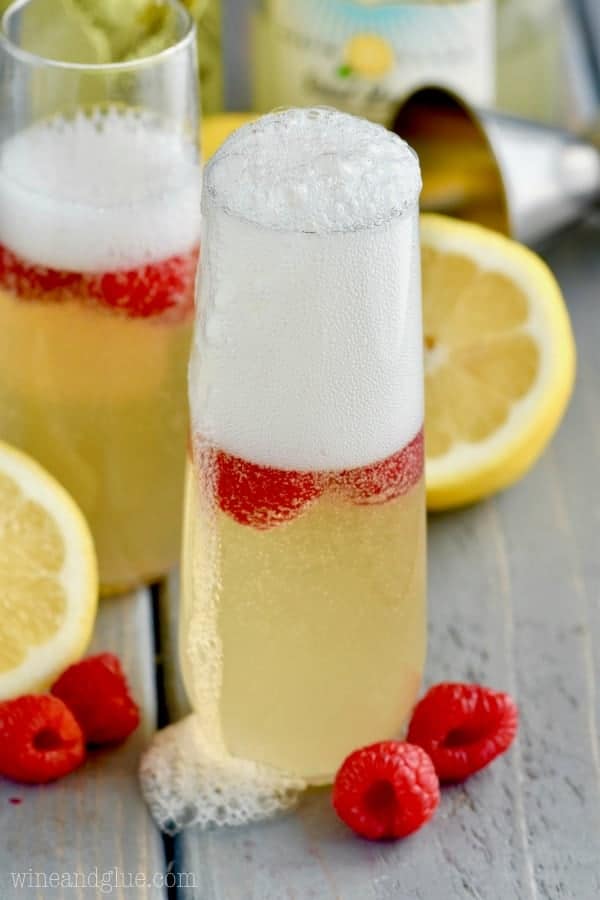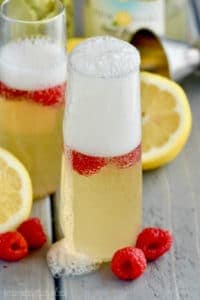 did you make this
Lemon Champagne Cocktail


This is a sponsored conversation written by me on behalf of Zzysh. The opinions and text are all mine.
SaveSave
SaveSave
SaveSave