This Lemon Pudding Quick Bread is sweet, moist, and has a fantastic lemon punch!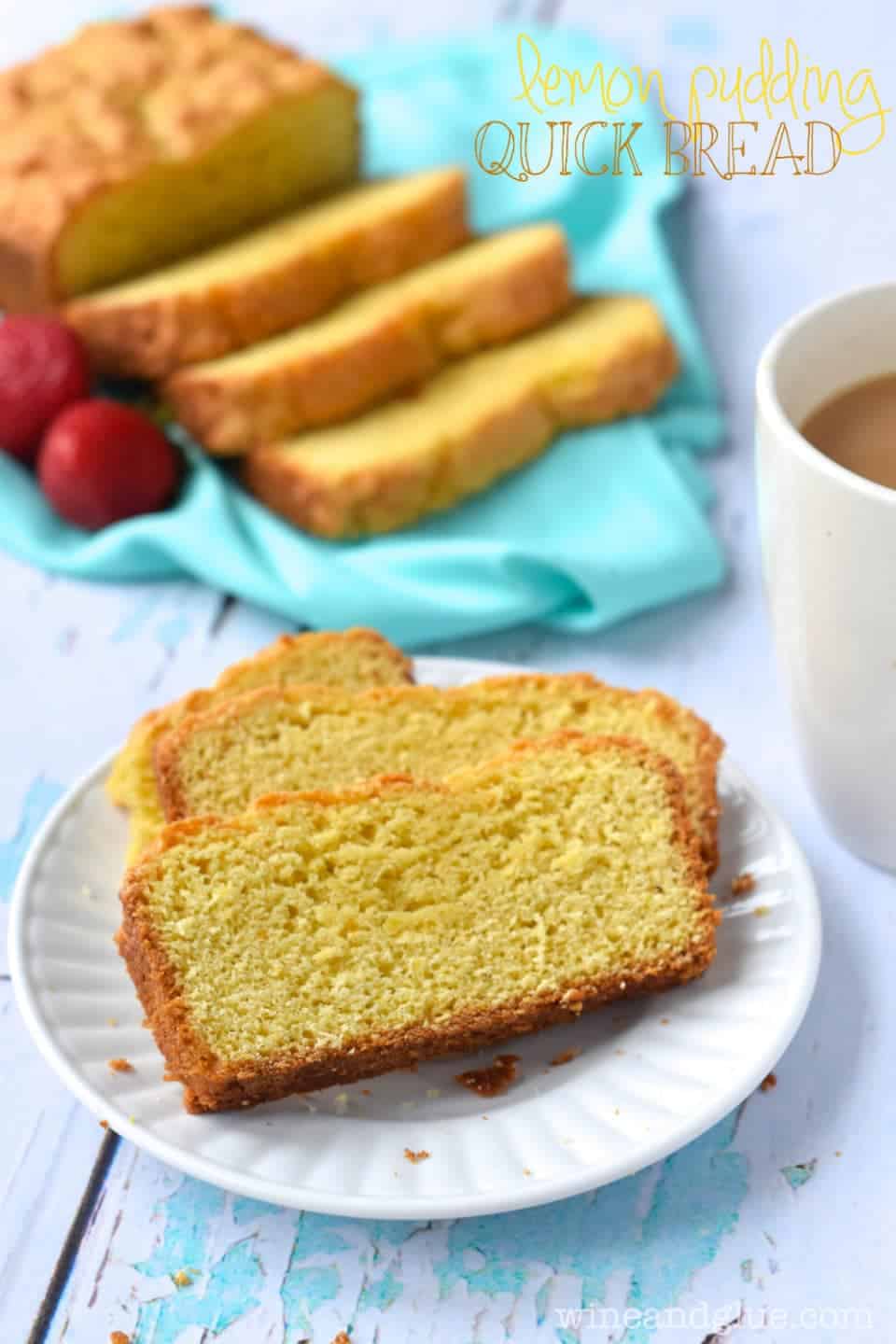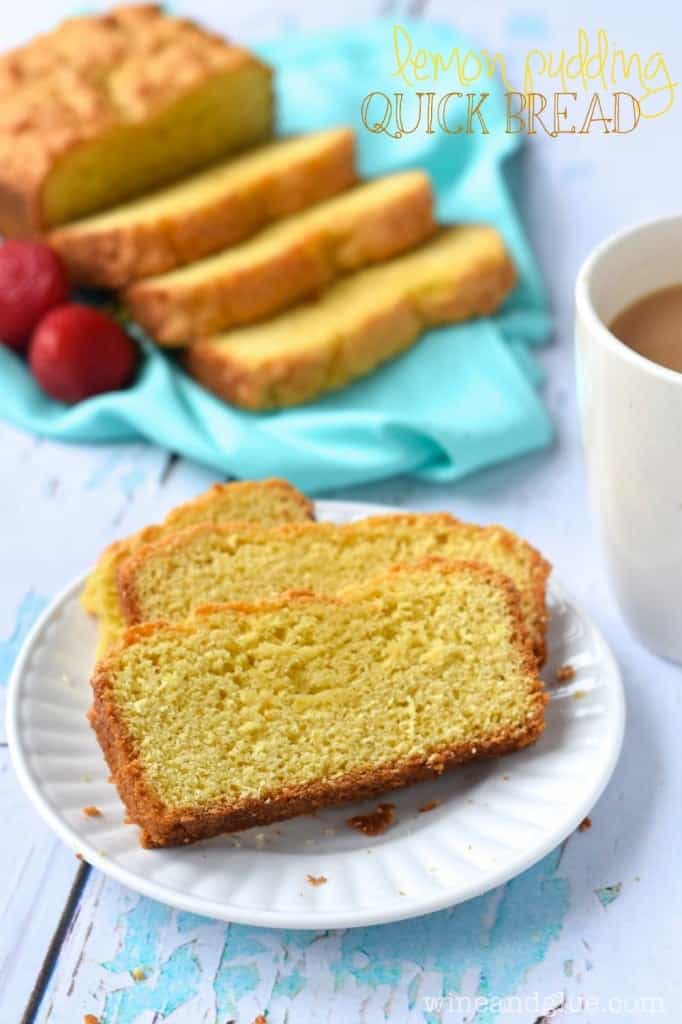 Generally speaking, I grew up in a house that was really big on healthy eating. We ate really balanced homemade meals 99% of the time. My mom was a great cook, and even though she did evil things like force grain burgers on us, I'm really grateful that she gave me a love of veggies and diverse foods from an early age. Besides fennel, there is hardly any foods that I won't eat.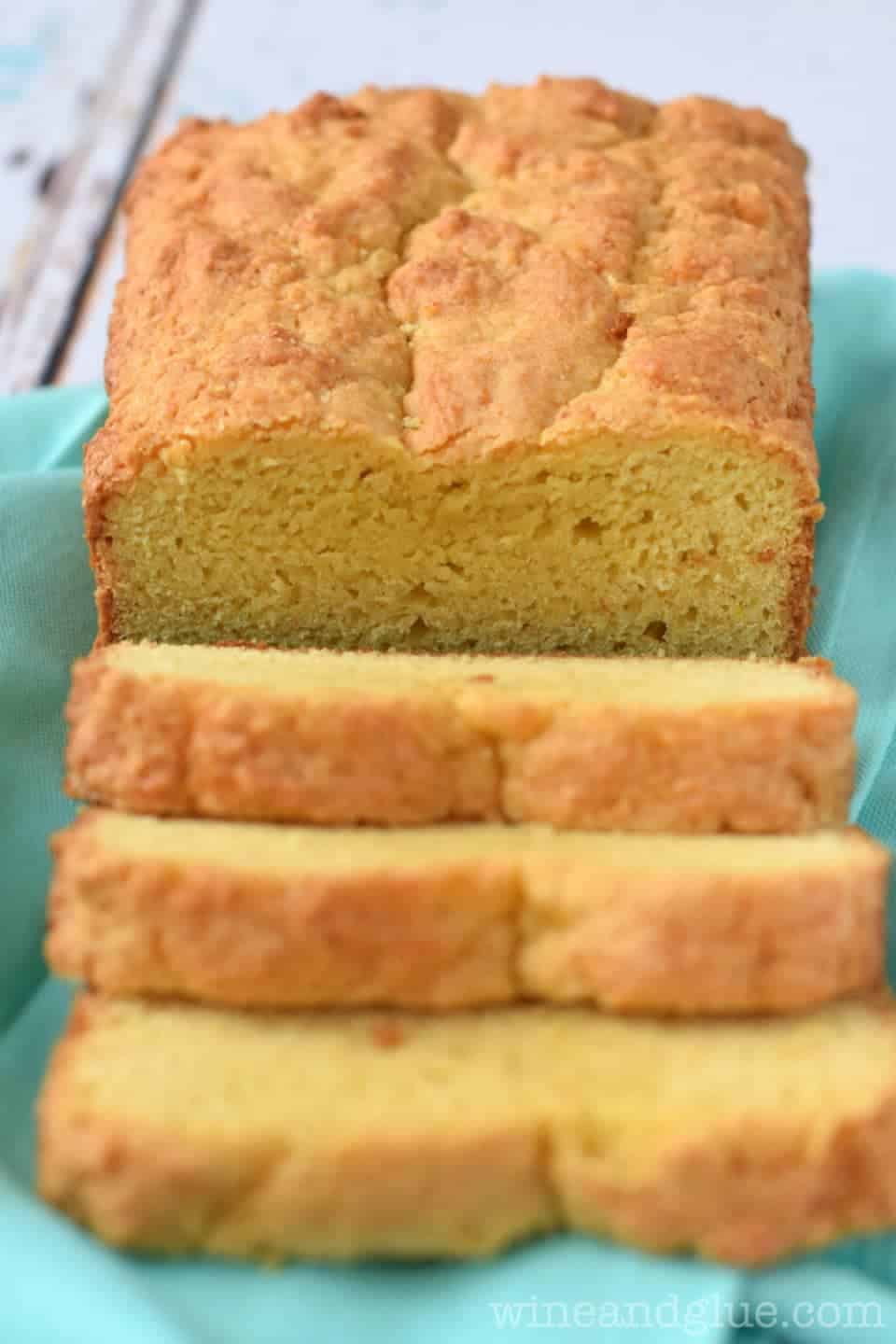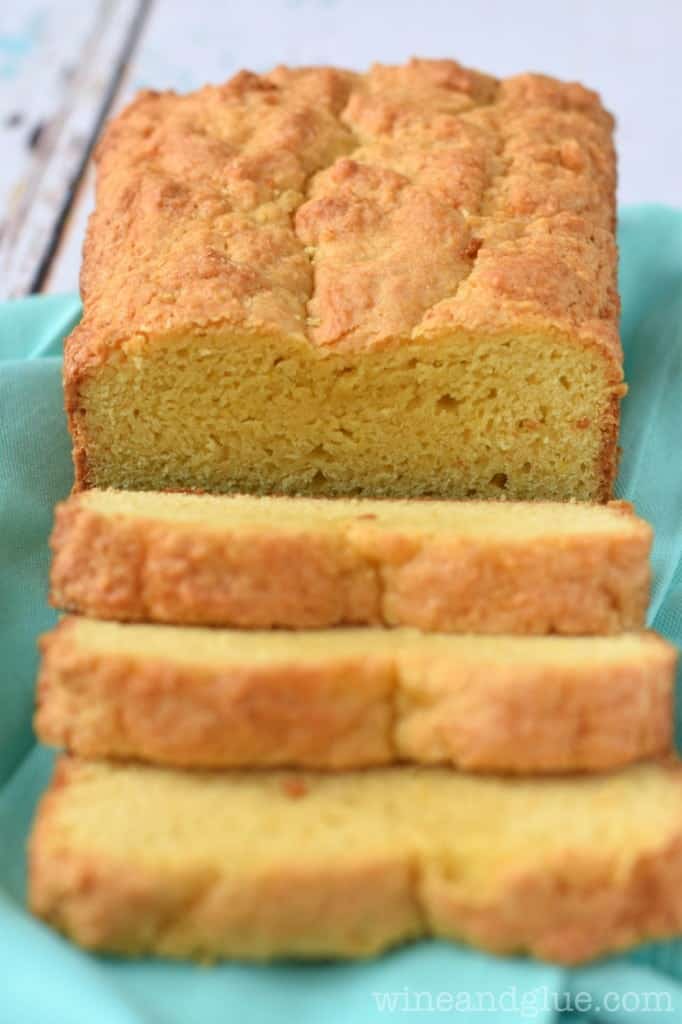 Certain treats were kept to a minimum. I remember mom mom getting really upset with a family friend when I was about eight for giving me soda. (PS  It was bubble gum flavored, I got in trouble too, and it was totally worth it.)  Cereal in our house was always Cherrios and never Lucky Charms. And going out to eat was a super big deal.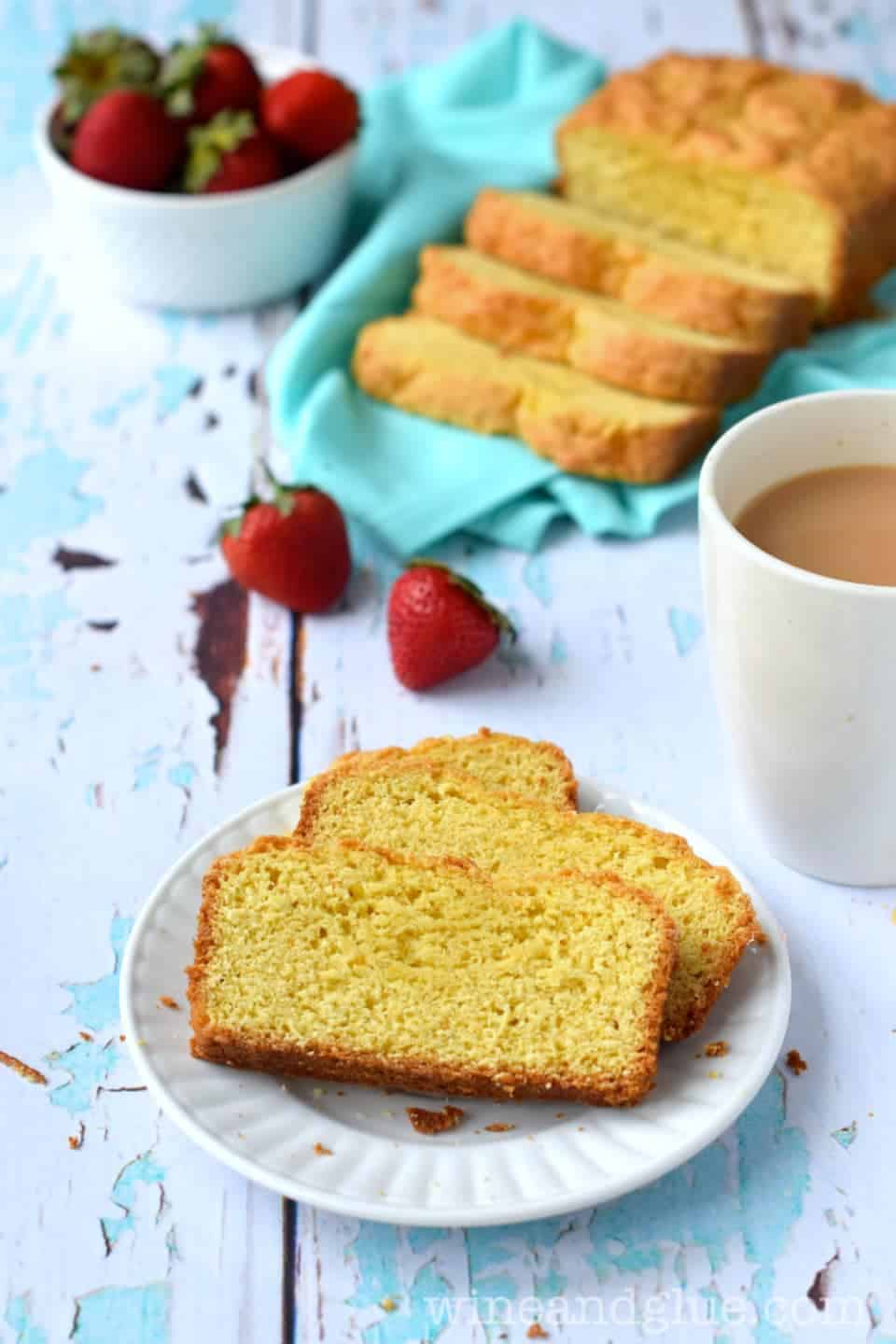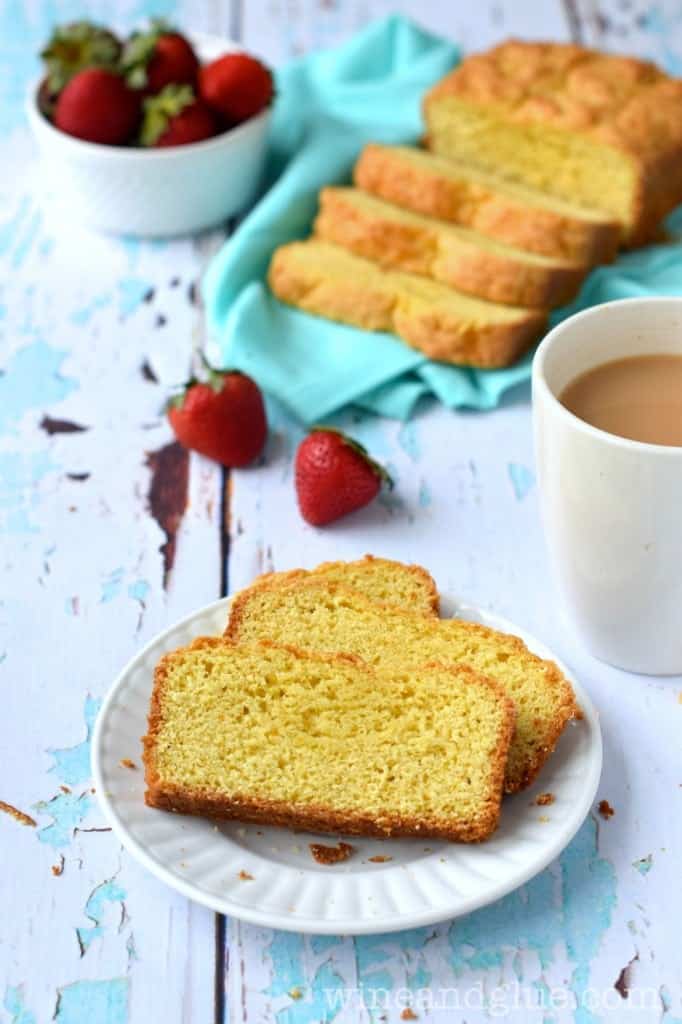 But! My parents both had a sweet tooth. My dad's was a SUPER sweet tooth, and my mom's was more along the lines of my sweet tooth, a love of the sweets but an equal love of the savory. So there were always treats in the house. My dad, especially, had an affinity for soft cookies fresh from the grocery store. And there were these one cookies that were deliciously soft, lemony, and covered in this perfect glaze. I can still taste them.
Some day I will perfect those cookies, and bring them to you, but in the mean time, have some of this insanely delicious Lemon Pudding Quick Bread. It's made extra moist and sweet with lemon instant pudding (just the dry mix), and it is perfectly sweet with a little lemon kick from some fresh lemon juice and zest. It's like the bread version of those cookies.
If this bread looks familiar, it's because it was what I had my Strawberry Basil Butter with. Yum!! The perfect combo!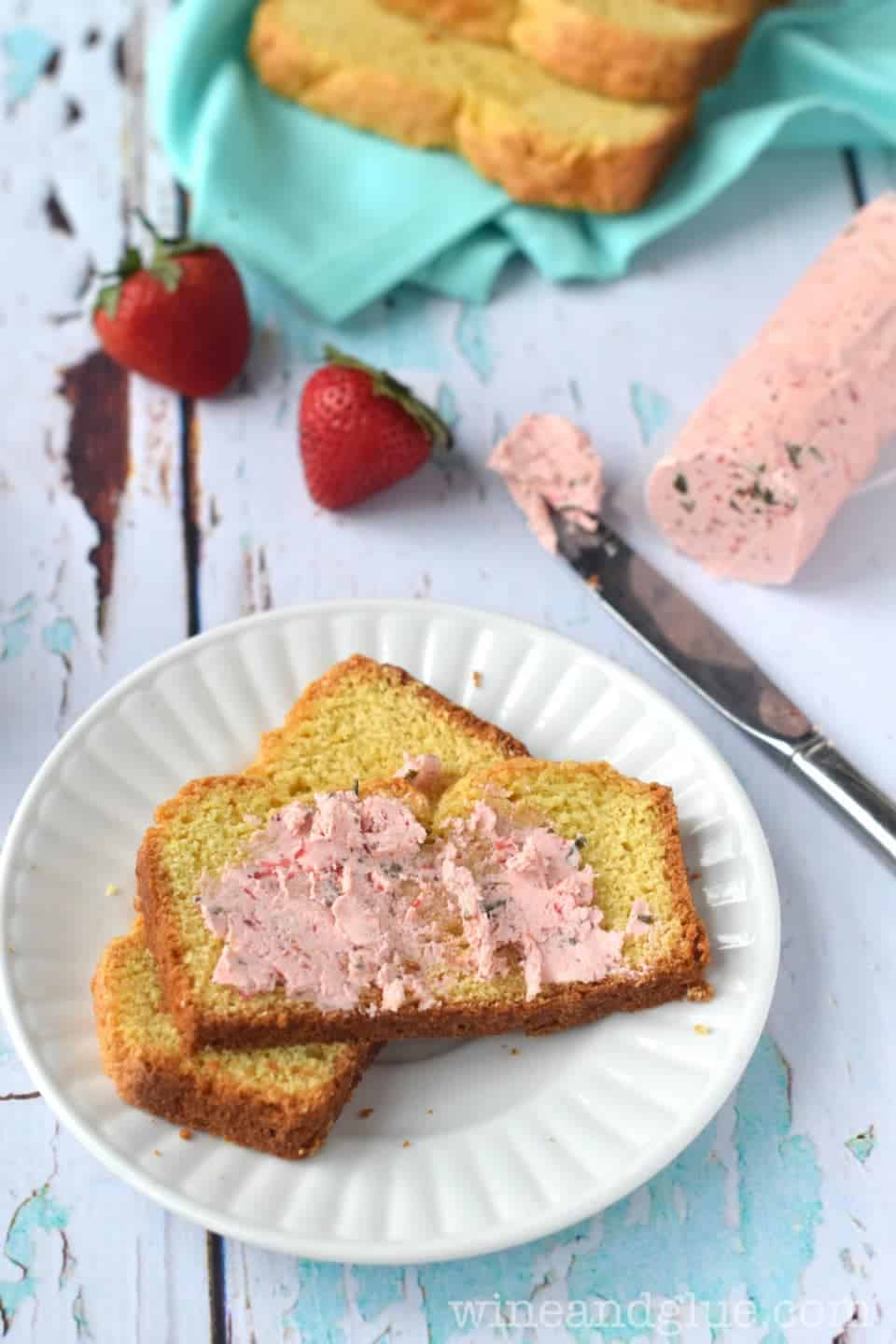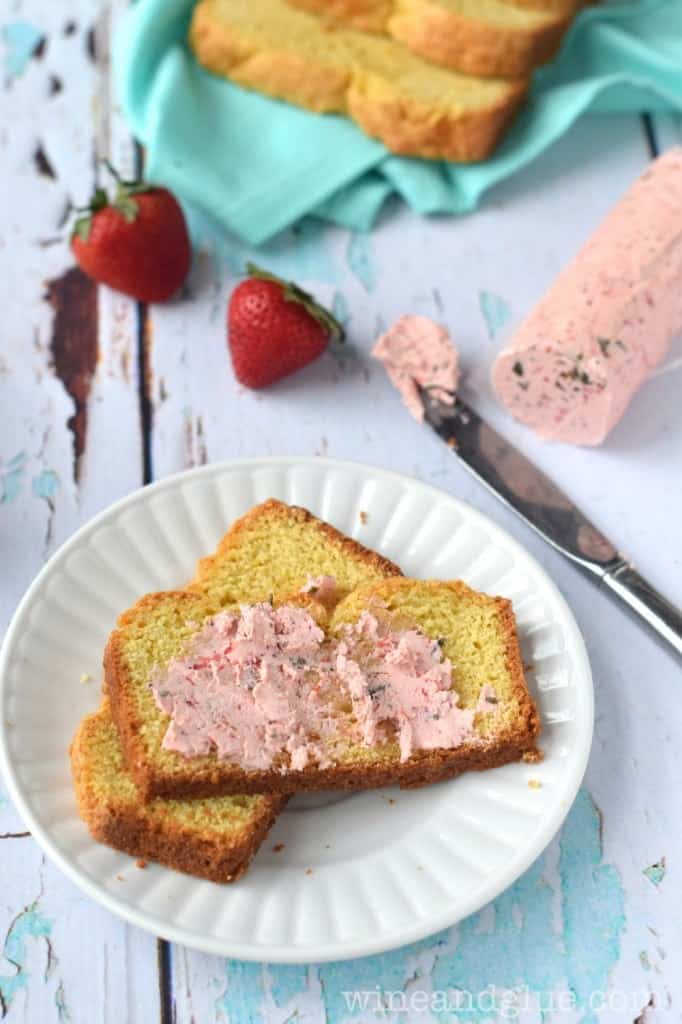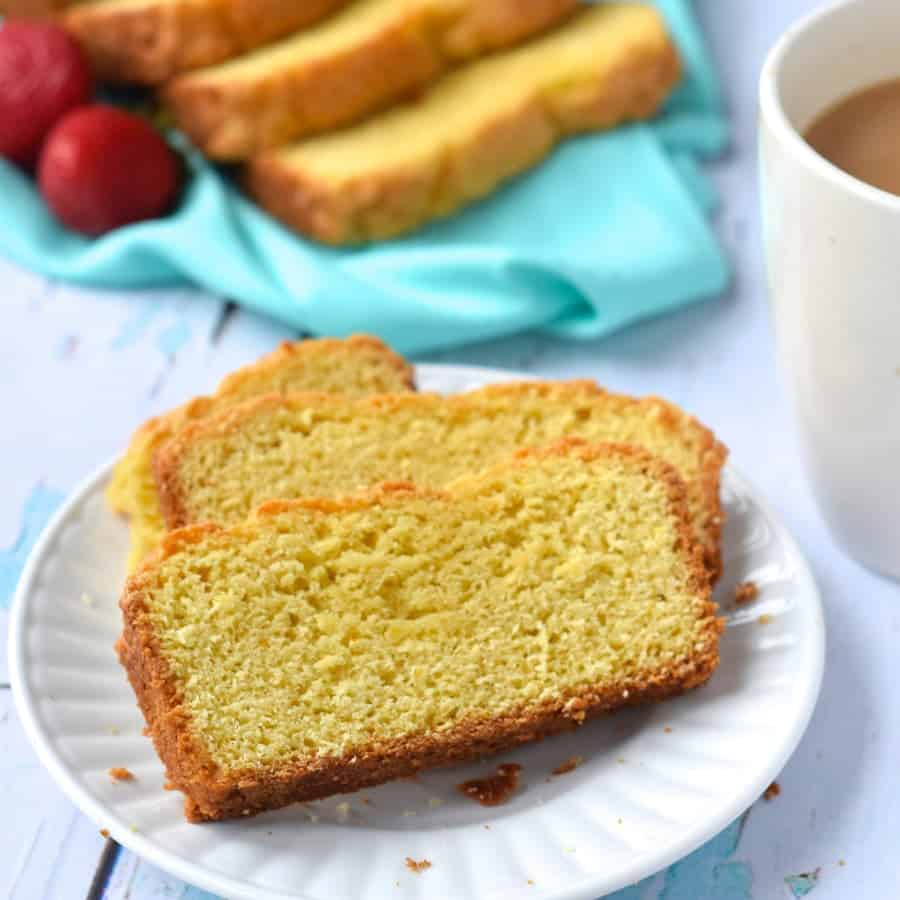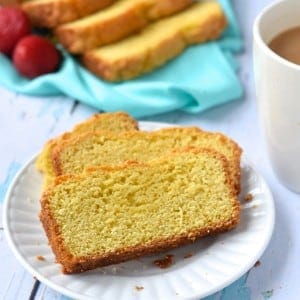 Lemon Pudding Quick Bread
Ingredients
2

cups

all purpose flour

1

tsp

baking soda

1

cup

granulated sugar

1 3.4

oz

package of dry instant lemon pudding mix

1/2

cup

of butter melted and cooled

2

eggs

whisked

1/2

TBSP

lemon zest

1/4

cup

lemon juice

2

tsps

vanilla
Instructions
Preheat the oven to 350 degrees

Mix together the flour, baking soda, sugar, and pudding mix in a large bowl.

In a medium bowl, whisk together the eggs, butter, lemon zest, lemon juice and vanilla together.

Gently fold the wet ingredients into the dry ingredients, until just combined.

Pour into a well greased loaf pan and bake for 35 to 40 minutes or until the top is golden brown and a toothpick inserted in the middle comes out with just a crumb or two.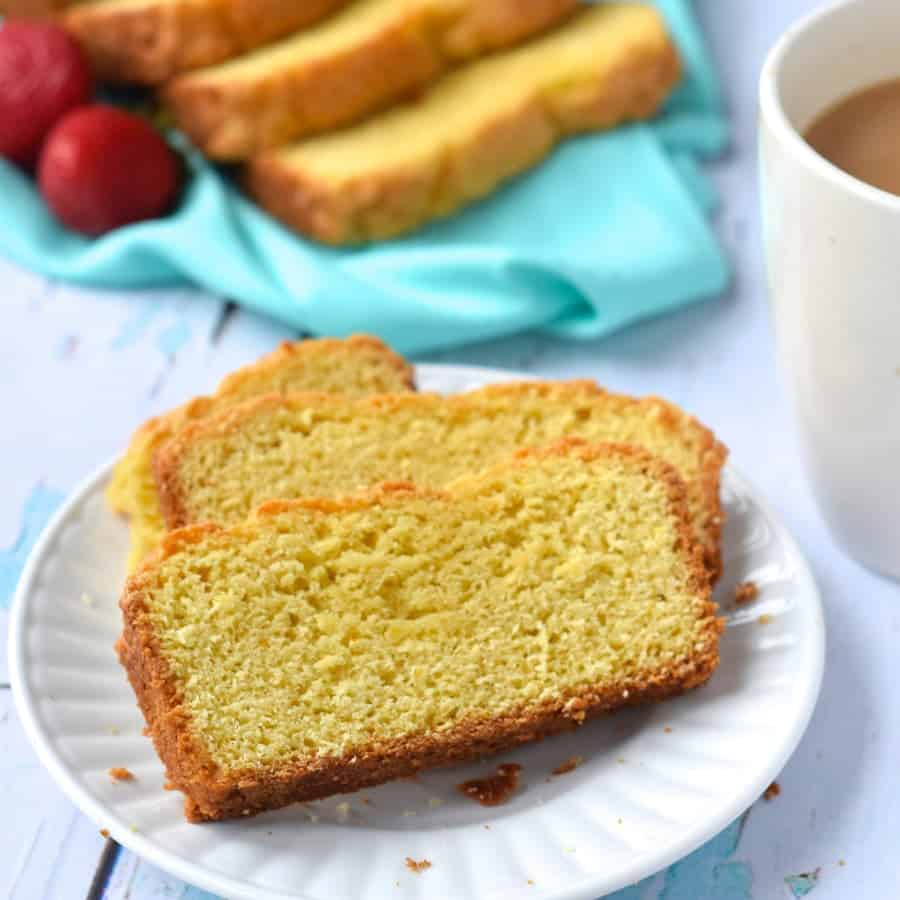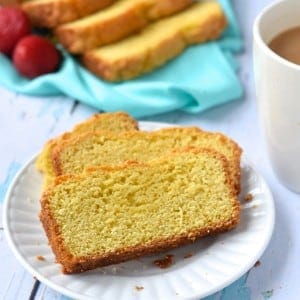 did you make this
Lemon Pudding Quick Bread
You might also like