These Pomegranate Mojitos are the perfect winter twist on the classic mojito! Your party guests will love this flavorful, and beautiful cocktail!
Looking for a traditional mojito? Make my Mojito Recipe!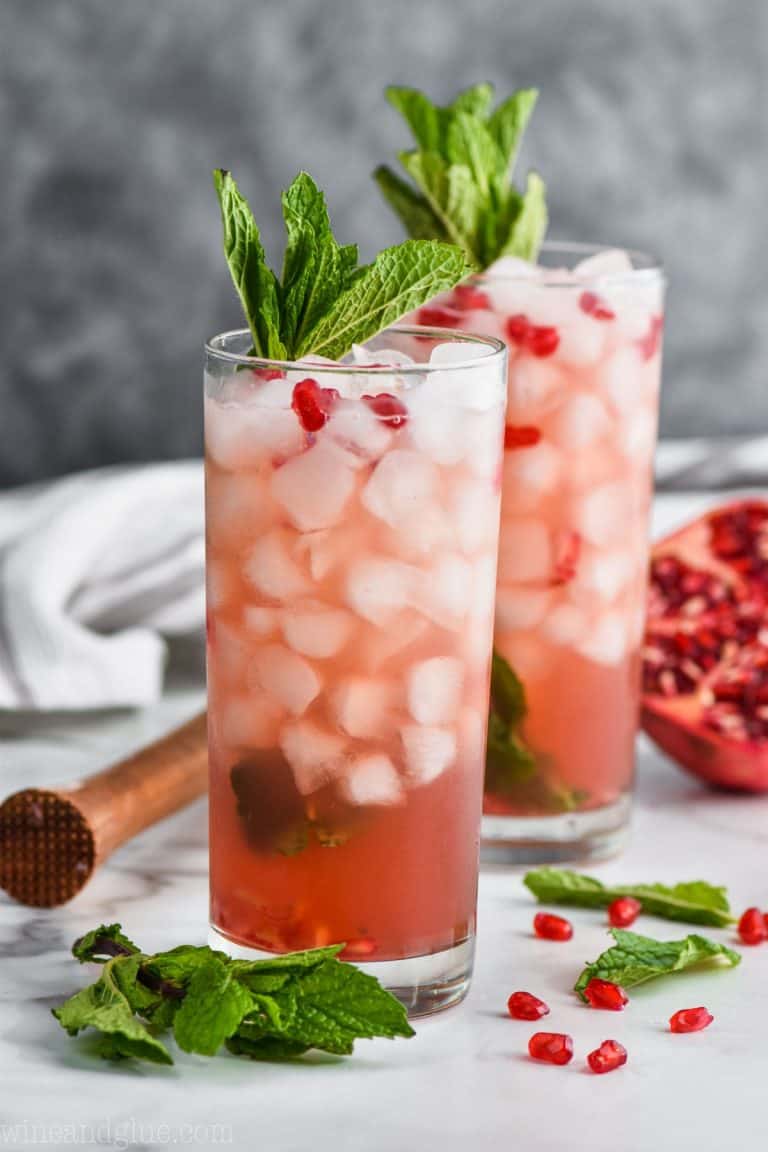 If you follow me on Instagram, you noticed last week that I may or may not have been spending my days sipping mojitos in the ocean. YUP!
I was invited to participate in Social Media on the Sand, a fantastic conference for influencers. It was held at the magical Beaches resort on the beautiful island of Turks and Caicos. Heaven on earth.
The professional photos in this post are curtesy of the very talented Laura Dee, Catherine Morris, and Catie McDade.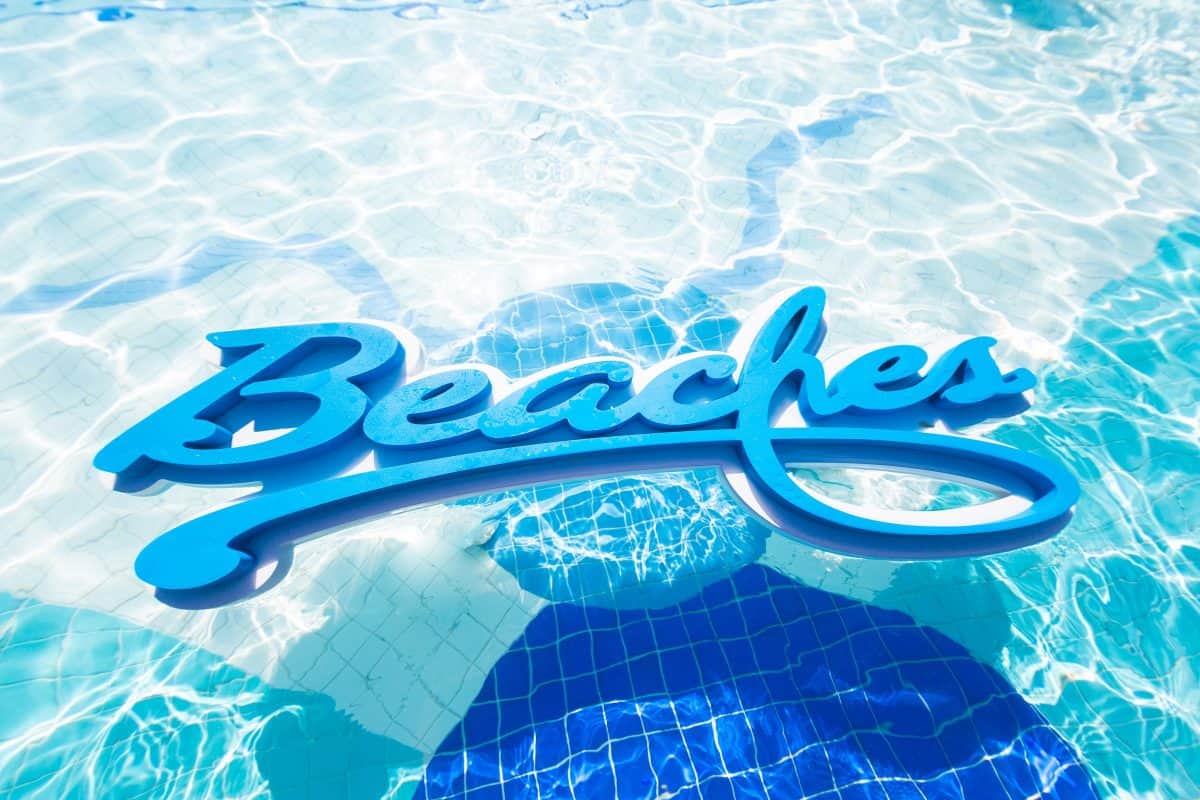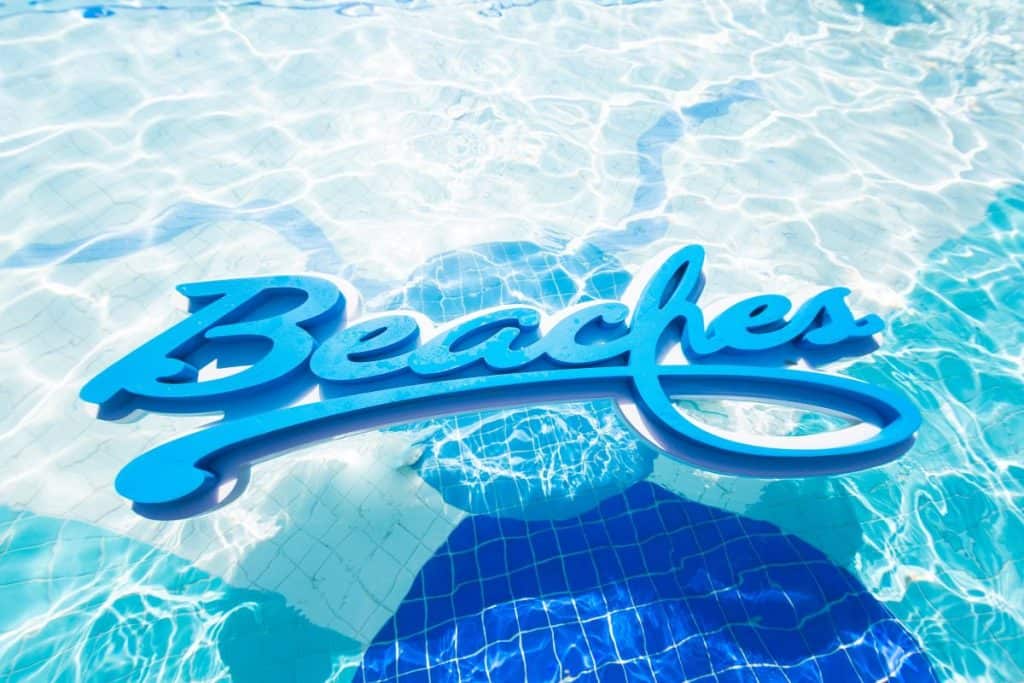 Beaches is the incredible answer to couples who loved going to the adult all inclusive resort, Sandals, but now have kids! Beaches is full of great activities for families, packed with the most amazing restaurants (with kid friendly options!), and set on literally the most beautiful beach I've ever seen.
My husband and I headed there for our first solo vacation in NINE years! And while it was perfectly magical without kids, we think we will bring ours next time. They will LOVE the water slides, and I will love the beautiful cabanas to relax in while they play.
In addition to being a great resort for families, it was also the home to #BeachesMoms for a few days as we took part in Social Media on the Sand. Best. Conference. Location. Ever.
HIGHLIGHT OF THE CONFERENCE
The best moment of the conference, for me, was listening to Jamie Kern Lima, the founder of It Cosmetics. (Pssst, she 'gramed my IG story!)
She was beyond inspiring. Some of her messages were:
Hold on to the why of what you are doing. It's so true. When you stay true to your intention, beautiful things happen.
Turn down the microphone on negative influences in your life. When people who have to be in your life make you feel garbage-y, you can just turn down their volume. Feed into it less. <— THIS
You are the only you there is. You have a unique story. And you are the only one who can tell. You have something to offer that literally no one else can.
In the world of social media, blogging, and putting yourself out there, all of these things were like tiny treasures she was giving us.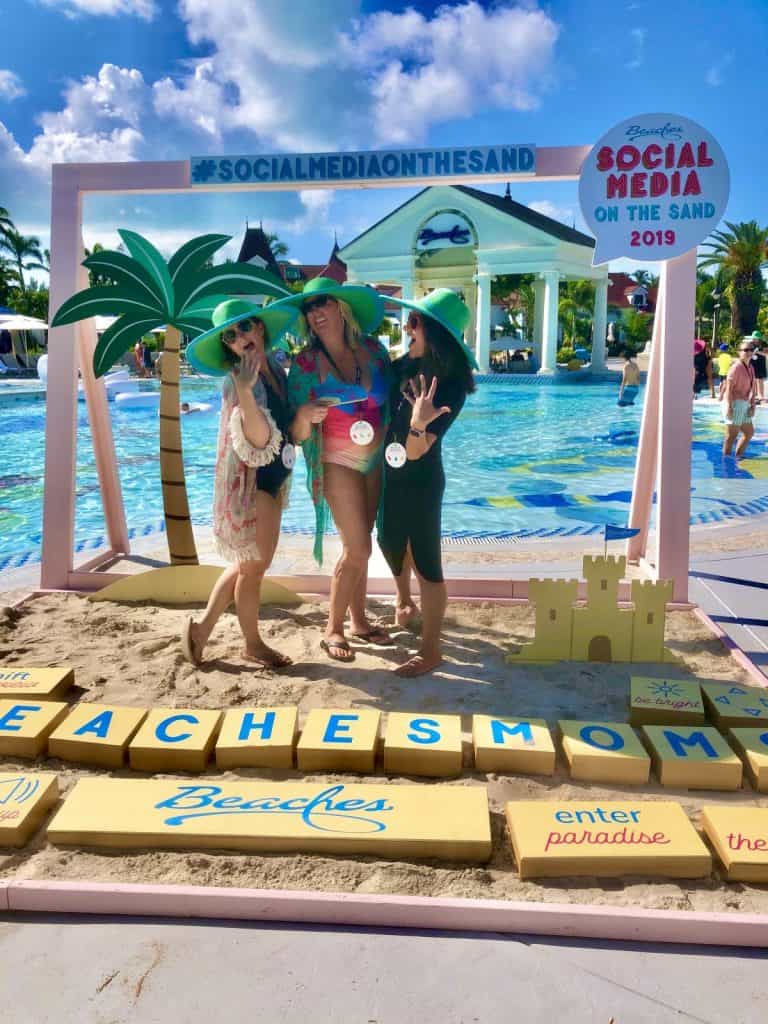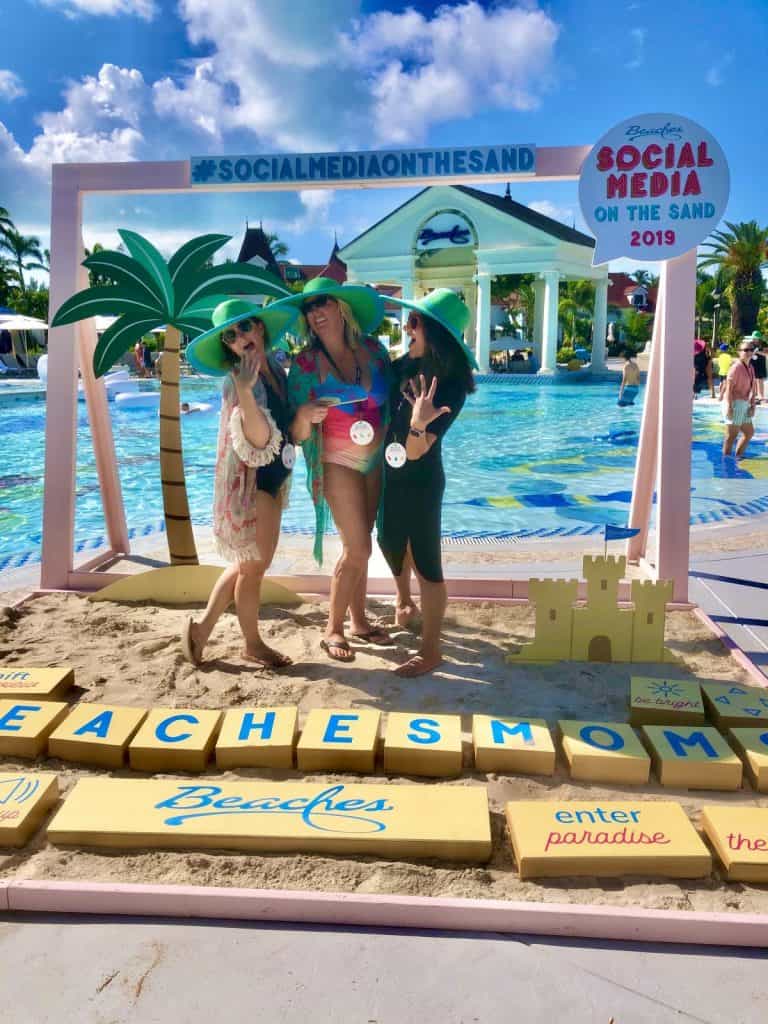 BEST PARTS OF SOCIAL MEDIA ON THE SAND
Besides the fantastic speakers, there were other spectacular parts. SMOTS does an amazing job!
Creating the best events within the event! I was lucky enough to be there with some amazing friends and we had a blast at the different events set up. My favorite was the DiscGLOW where we all got headphones and listened to three different DJs on three different stations.
They brought in the most amazing sponsors. I got my make up done by someone from IT Cosmetics and my hair done by a big gun at Dry Bar. I swoon over both!
SMOTS picked the absolute best location. As I mentioned, Beaches has literally the best beach I've ever been on. Water ridiculously clear, I could see probably 20 feet down during paddle boarding.
In addition to the amazing beach, there are so many different pools to swim in. Each one a little different than the next. All amazing, and each with a swim up bar. There are water slides, a place for kids to surf, and even a lazy river.
The restaurants are incredible. My favorite night was when our group went to hibachi together. Our chef led sing alongs and totally impressed me with his ability to grill our food to perfection while doing it.
And obviously, the cocktails were amazing.
Thank you to Hapari for my gorgeous tanki top!
If you go to Turks and Caicos and don't have a mojito while swimming in the ocean . . . did you even go?
Since I can't live in Turks (believe me, I've looked into it), I am giving you (and me!) a little bit of Turks that is great for the holiday season.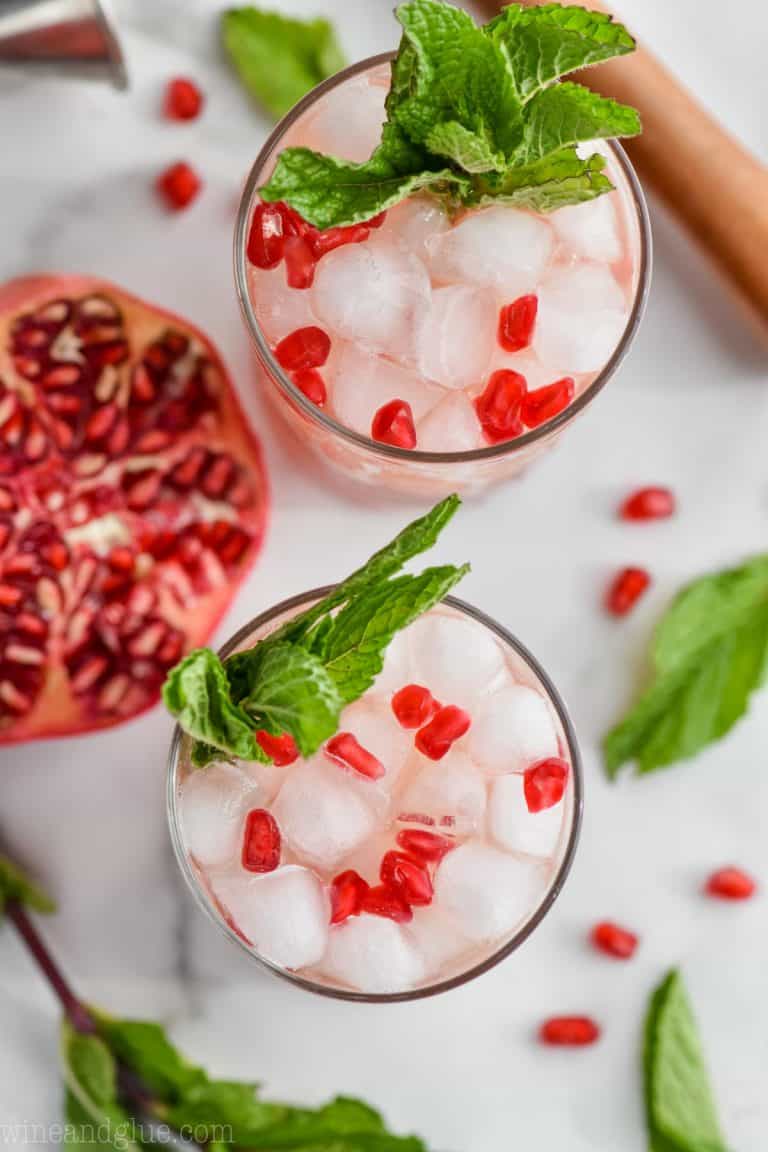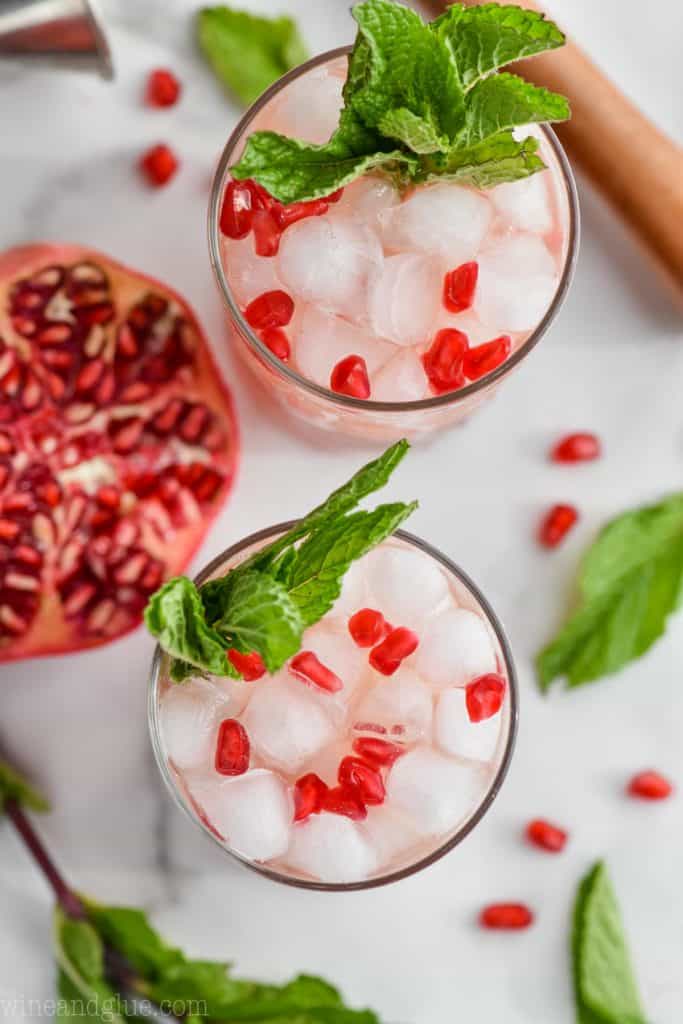 These Pomegranate Mojitos would be perfect all year long, but how perfect is that bright red and green for Christmas and the holiday season?
MOJITO INGREDIENTS
A typical mojito calls for a few simple ingredients:
fresh mint
lime juice
simple syrup
white rum
club soda
In this recipe we build on the classic, by adding in some pomegranate liqueur and taking out just a little of the rum (or guys . . . . I don't judge, you can keep the rum amount the same if you want!), and then we muddle in some fresh pomegranate seeds too. If we are being honest with ourselves, you can leave out those fresh seeds if you don't want to deal with them or can't find them, but look how pretty they are!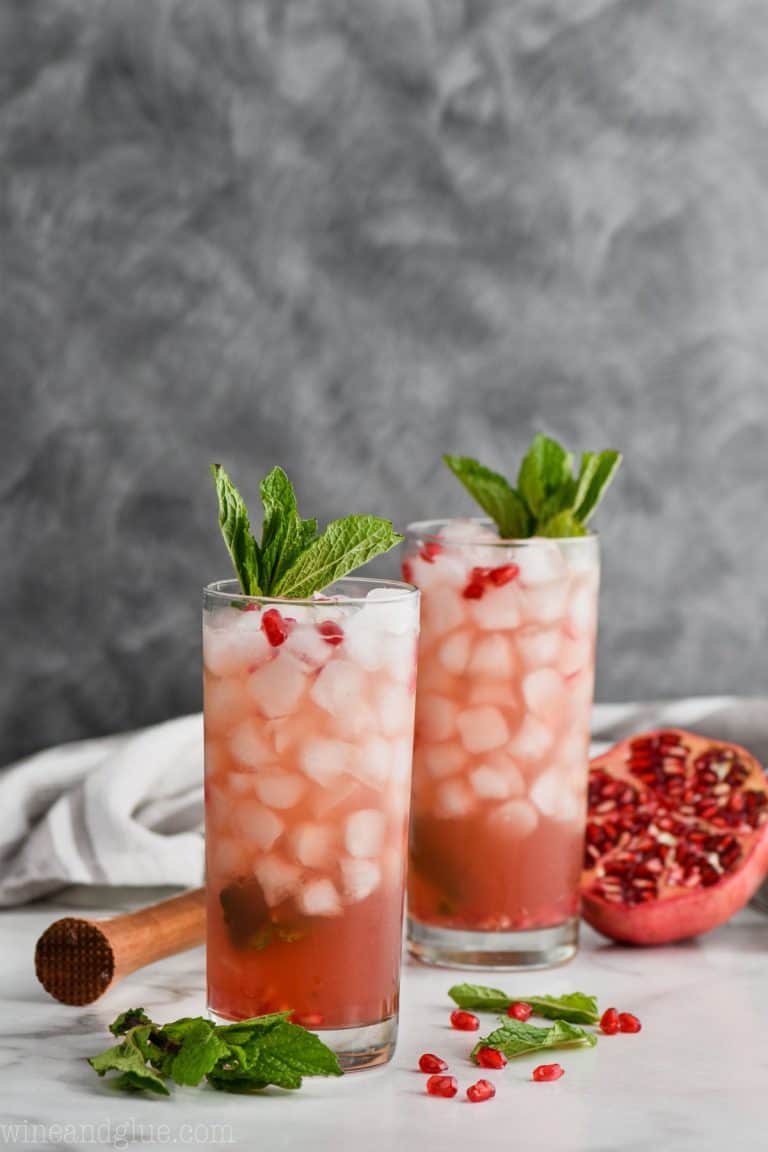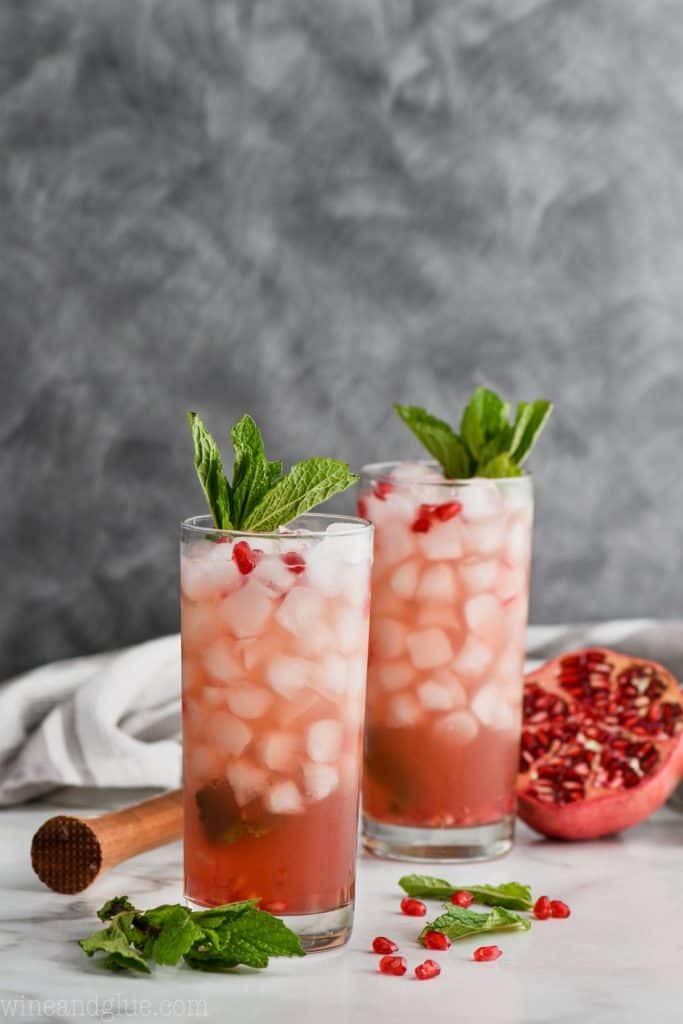 SPINS ON THE CLASSIC MOJITO RECIPE
As I'm sure you can guess, I have lots of spins on the classic mojito.
And if you want another great cocktail to use the pomegranate liqueur this recipe calls for, then definitely make this Cranberry Pomegranate Champagne Cocktail!
If you make any of my recipes, or want more information about Beaches, leave me a comment and let me know! I love hearing from you!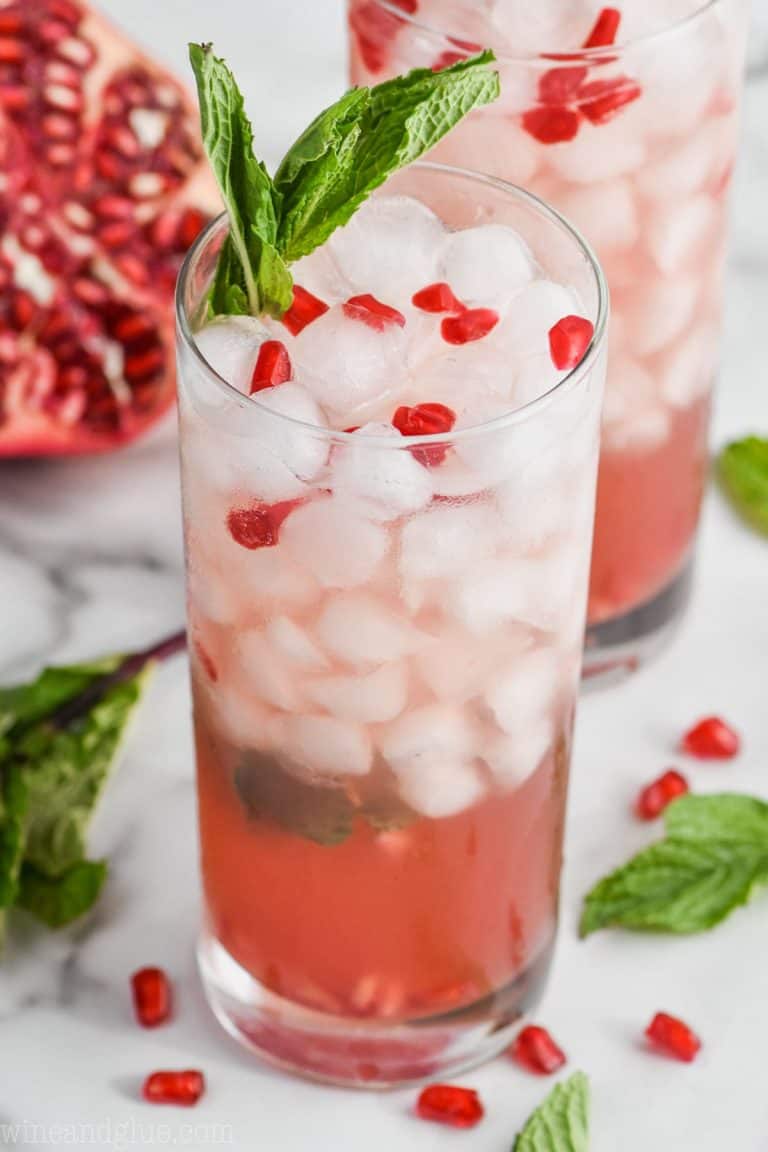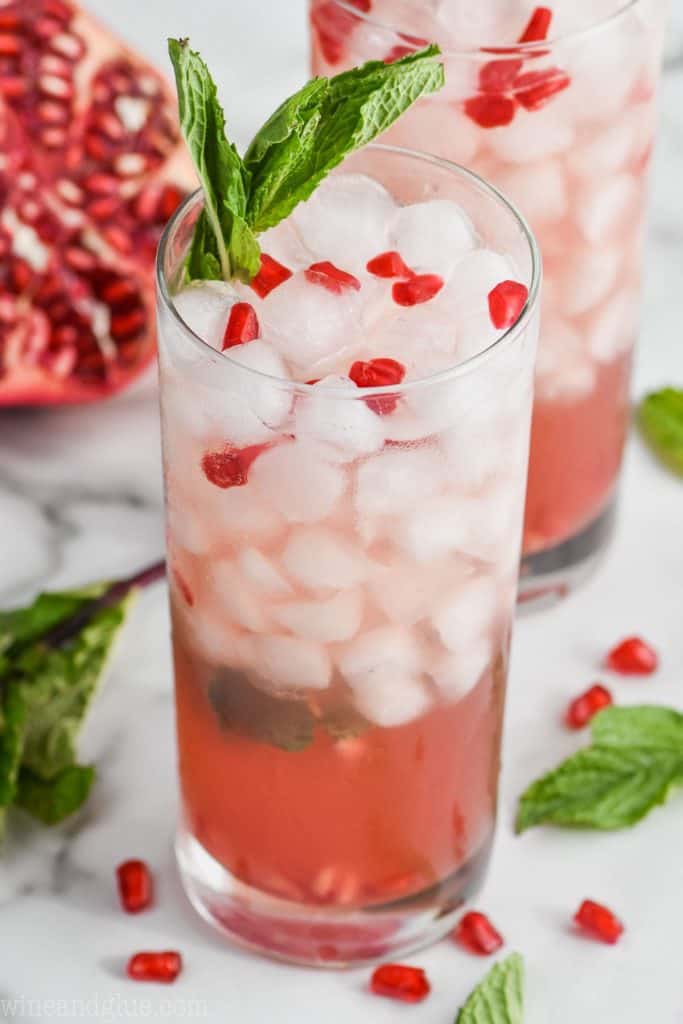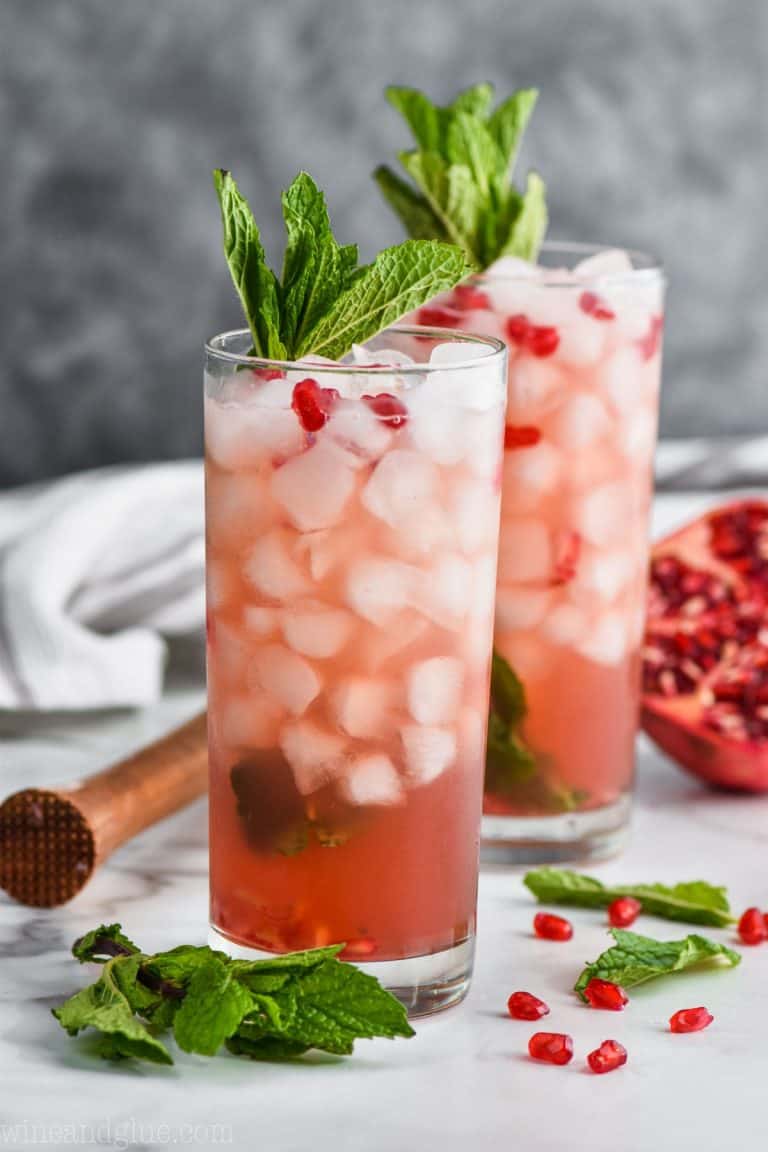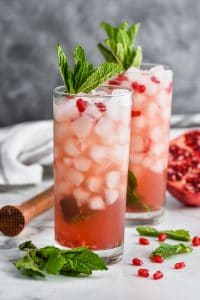 Pomegranate Mojitos
These Pomegranate Mojitos are the perfect winter twist on the classic mojito! Your party guests will love this flavorful, and beautiful cocktail!
Ingredients
6

mint leaves

divided evenly between two glasses

3/4

ounce

simple syrup

2

tablespoons

pomegranate seeds

3/4

ounce

fresh lime juice

2

ounces

white rum

2

ounces

pomegranate liqueur

2

ounces

club soda
Instructions
In a high ball glass, muddle together the mint leaves, simple syrup, pomegranate seeds, and lime juice.

Add in the remaining ingredients, stir, and enjoy.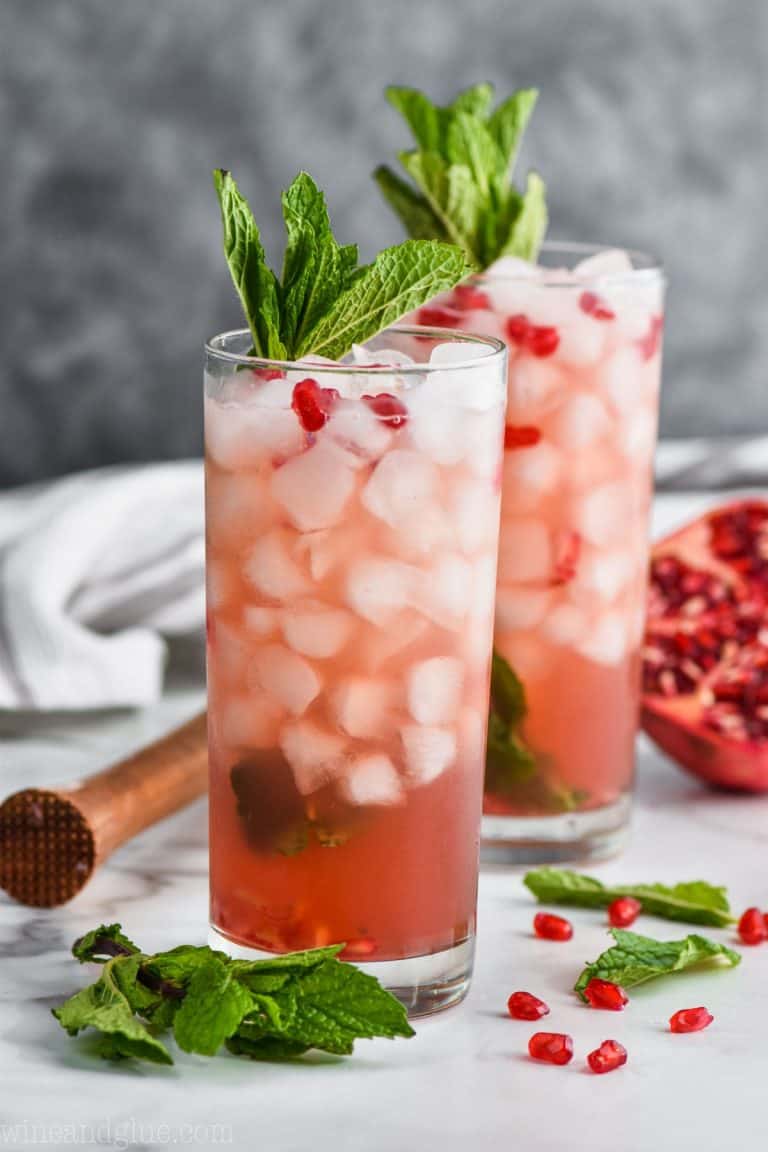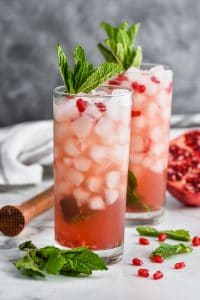 did you make this
Pomegranate Mojitos