This Ranch BLT Pull Apart Bread is super simple to put together but is packed with flavor! Thank you Hidden Valley for sponsoring this insanely delicious recipe!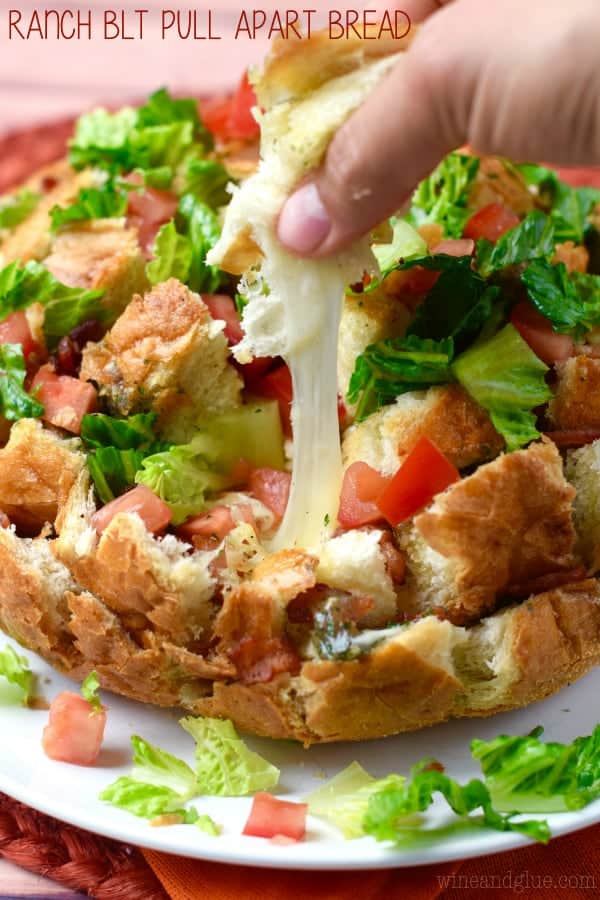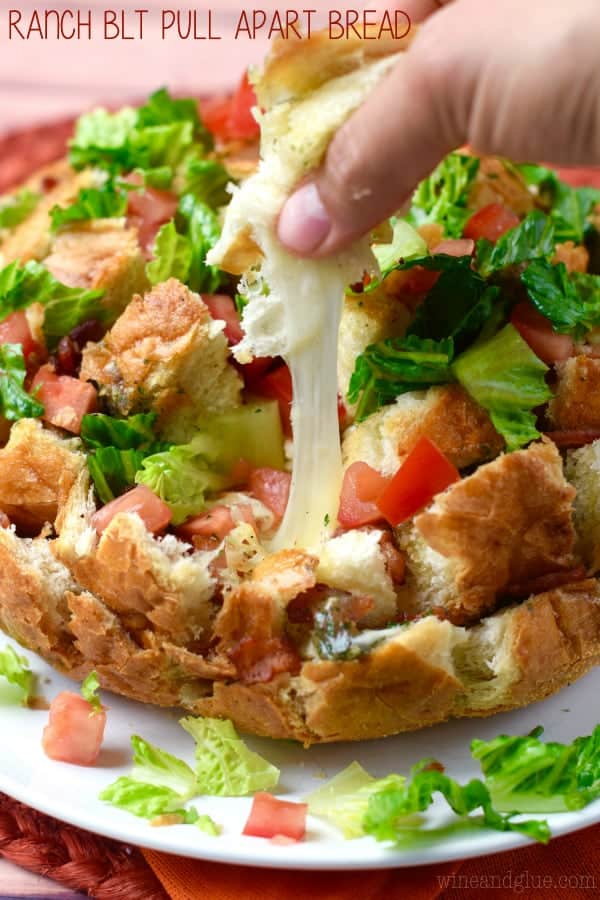 Okay, so here is my typical process for recipe making:
I make something. It's good. I post it.
Ooooor . . .
I make something. It needs a little tweaking. I tweak. It's good. I post it.
Here was the process for this recipe:
I made it. I convinced myself that it needed "tweaking" so that I could shove it in my face a second time. I changed absolutely nothing. I shoved it in my face again. I am posting it.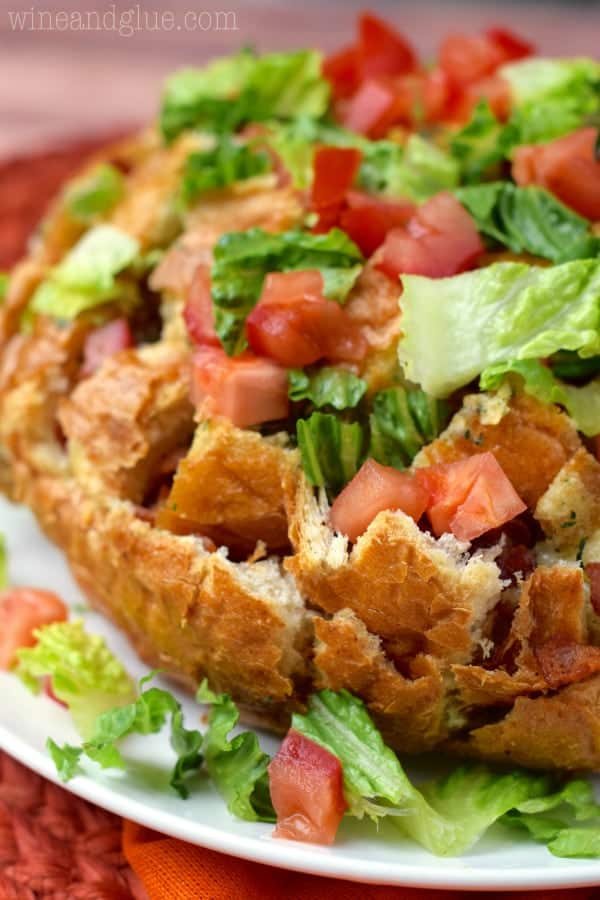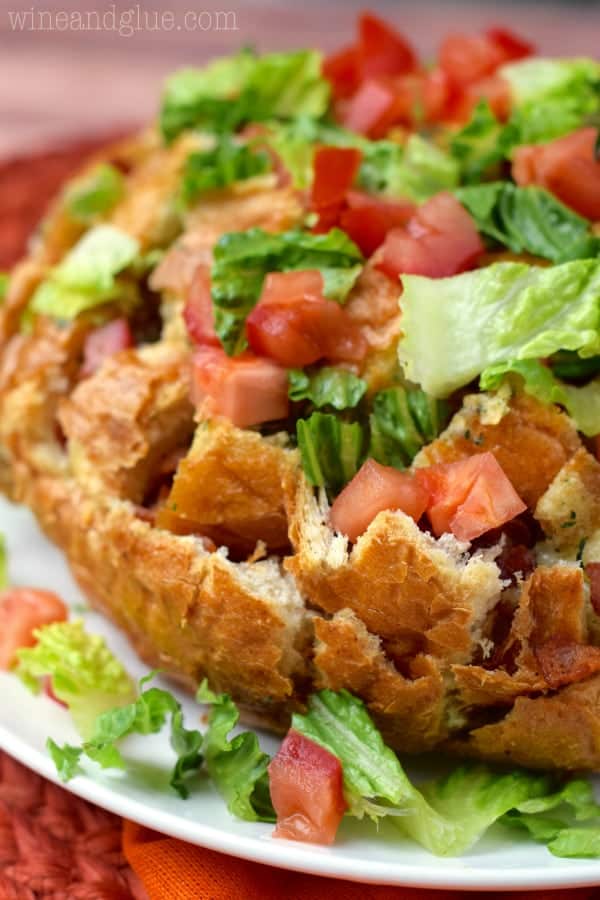 You guys this Ranch BLT Pull Apart Bread is knock your socks off good! It's made with Hidden Valley Ranch's new Greek Yogurt Dips packet. I love Hidden Valley Ranch. Their ranch is so good that it has turned me into an absolute ranch snob. Nathan has accidentally bought other brands, and they just sit my fridge alone and dejected while I buy bottle after bottle of Hidden Valley.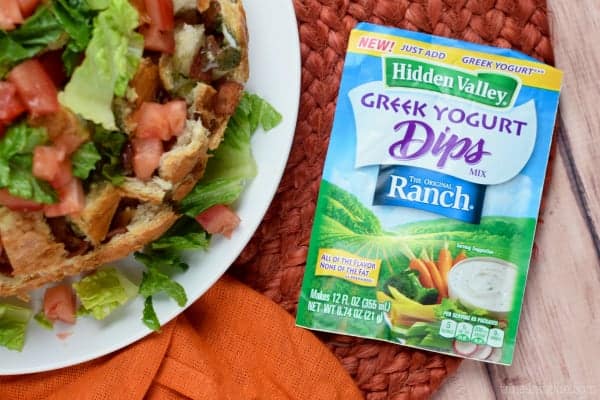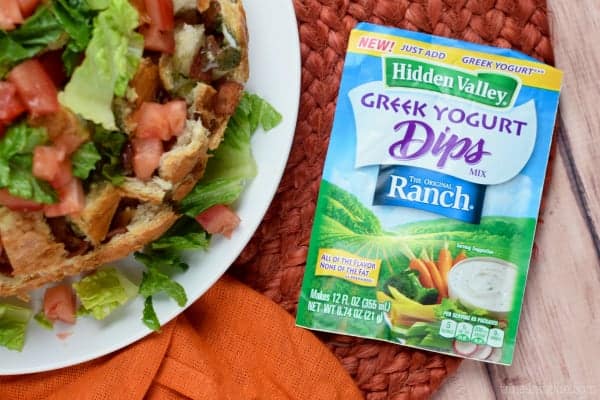 And now you are in luck because Hidden Valley is giving away a prize pack to one of you that includes five bottles of Hidden Valley dressing that are new, a packet of the Greek Yogurt Dips Mix, a large cutting board, a sweet peeler and knife, and a $75 Target gift card!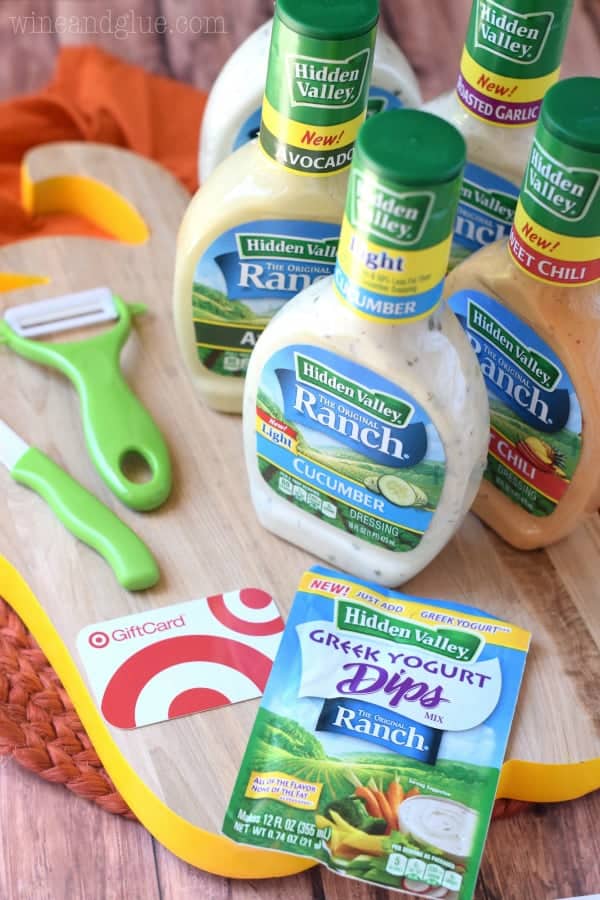 Okay, so in the meantime, after you've entered and you are waiting anxiously to see if you are the winner, you are going to want to go out and buy a Greek Yogurt Dips Mix so that you can try this bread!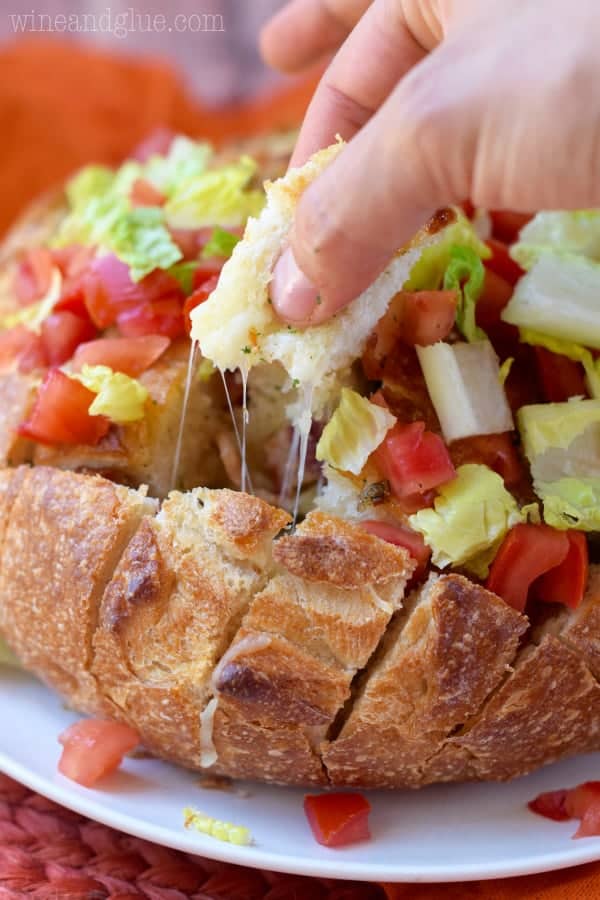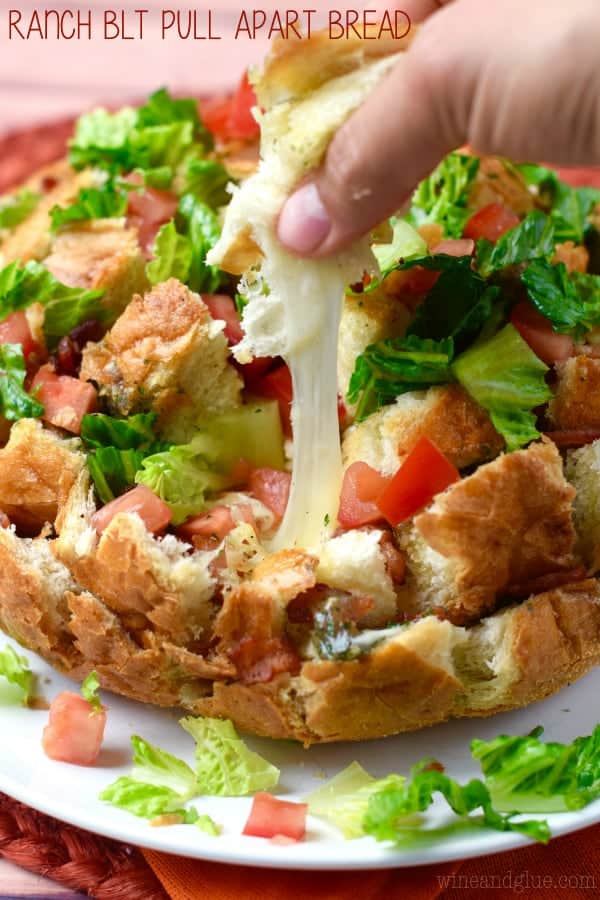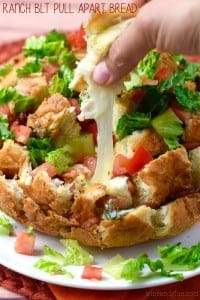 Ranch BLT Pull Apart Bread
Ingredients
1

loaf of sourdough bread

6

pieces

of thick cut bacon

diced cooked and drained

1 1/2

cups

shredded mozzarella

1/2

cup

unsalted butter

1

packet Hidden Valley Ranch Greek Yogurt Dips Mix

1/2

cup

diced tomatos

1/2

cup

diced lettuce
Instructions
Preheat the oven to 350 degrees.

Cut the loaf of bread length-wise and width-wise. Don't cut all the way to the bottom.

Stuff the bread with the cheese, doing your best to get some in all of the cracks. You don't want to stuff it down too far, because you are going to use it to hold the bread open and get the sauce in.

Add the bacon to the bread over the cheese.

Melt the butter over medium heat. When it is completely melted, remove it from the heat and gently whisk in the Hidden Valley Ranch Greek Yogurt Dips Mix. Gently spoon the butter ranch mixture into the bread, doing your best to get it in each cut.

Cover with foil and bake for 25 minutes on a parchment lined baking sheet.

Remove it from the oven, transfer it to a plate for serving, and top with lettuce and tomatoes.

Serve while hot.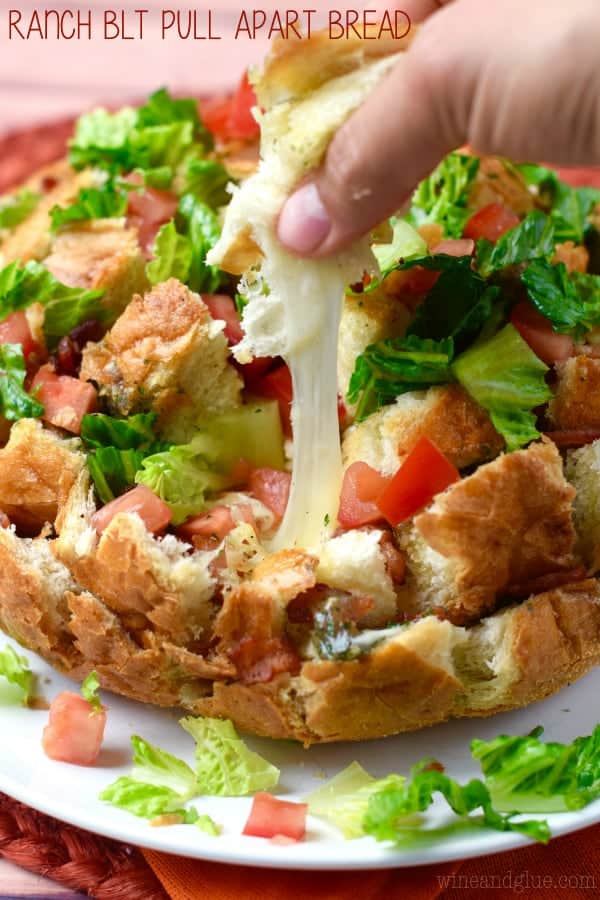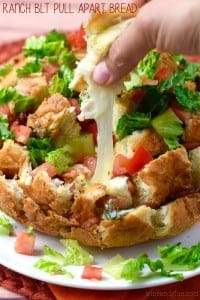 did you make this
Ranch BLT Pull Apart Bread