These Rice Krispies ® Rainbow Bowls are so easy that the kiddos can make them themselves, perfect for a snack and super fun for breakfast! Thank you Rice Krispies for sponsoring today's super easy and fun recipe!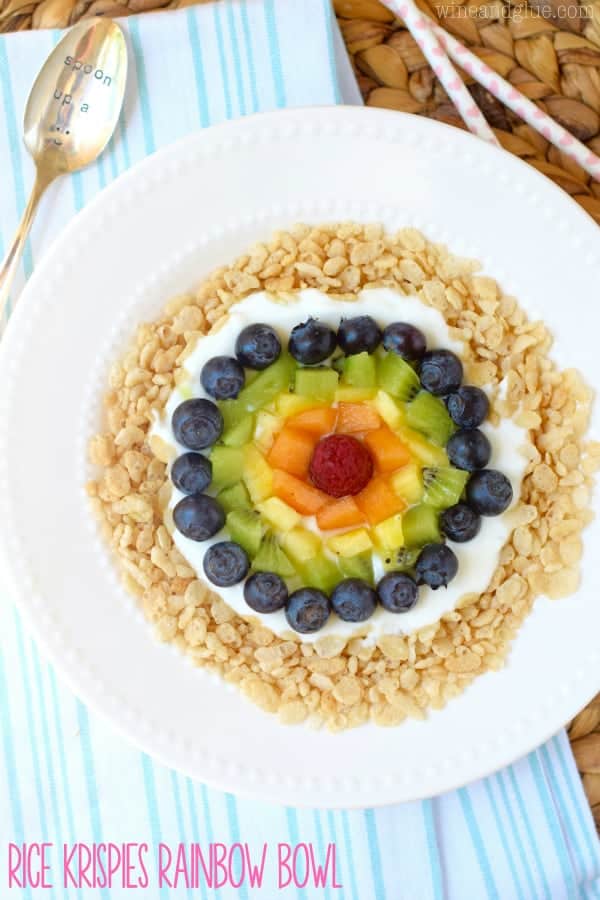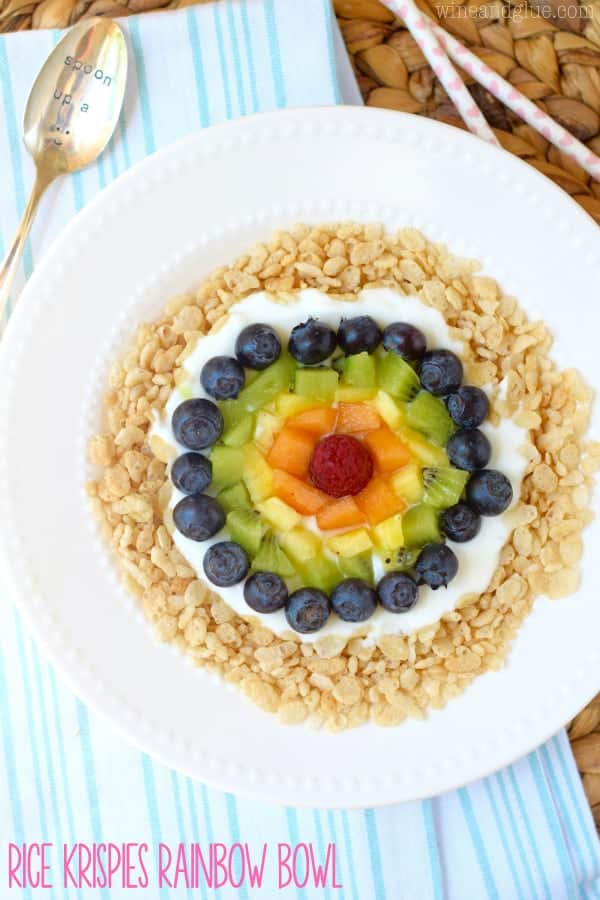 Is it just me or do kids become about 8 million times more hungry when they go into school? It's like they really do need more fuel to power those little brains. I know with Gavin, when he is in school we have to have so many more snacks at the ready and he needs to eat a serious breakfast in the morning to get him through the day.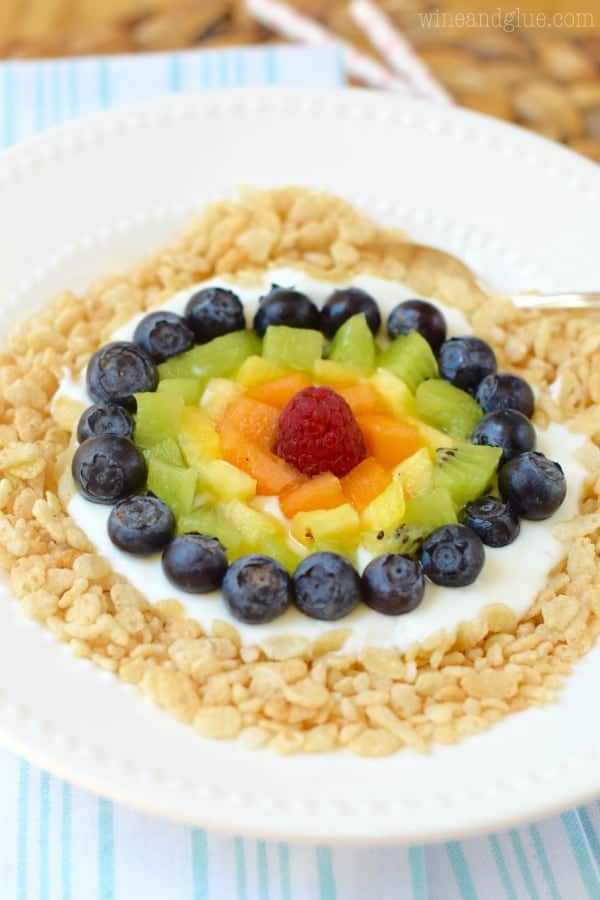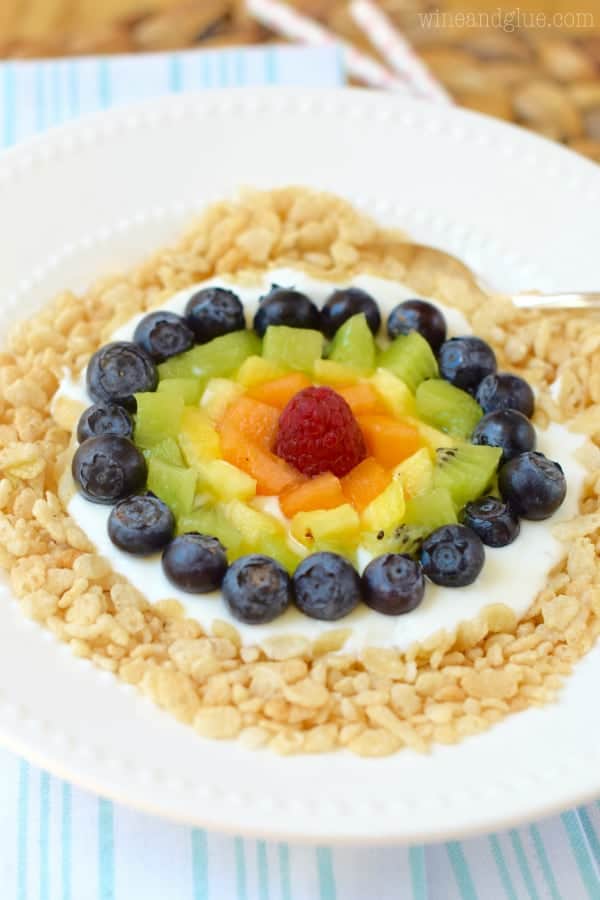 And now with Quinn starting school this year, I feel like I really need to step up my snack game!
Which is why I am seriously in love with these Rice Krispies Rainbow Bowls. They are an amazing breakfast for kiddos, or a really fun afternoon snack that they can totally help put together.
My kids love picking out fruit at the store and would absolutely get a kick out of picking out all the colors of the rainbow to top their Rice Krispies Rainbow Bowls.
These start with about half a cup of Rice Krispies, add a little vanilla yogurt, and then arrange your kiddos' favorite fruits on top to make a rainbow. On ours we have a raspberry, some melon, a little pineapple, some kiwi, and then some blueberries, but of course you could switch it up with strawberries, green melon, mango, bananas, grapes . . . you get the idea.
And with these ingredients, I feel great about this becoming a regular fun snack in our house!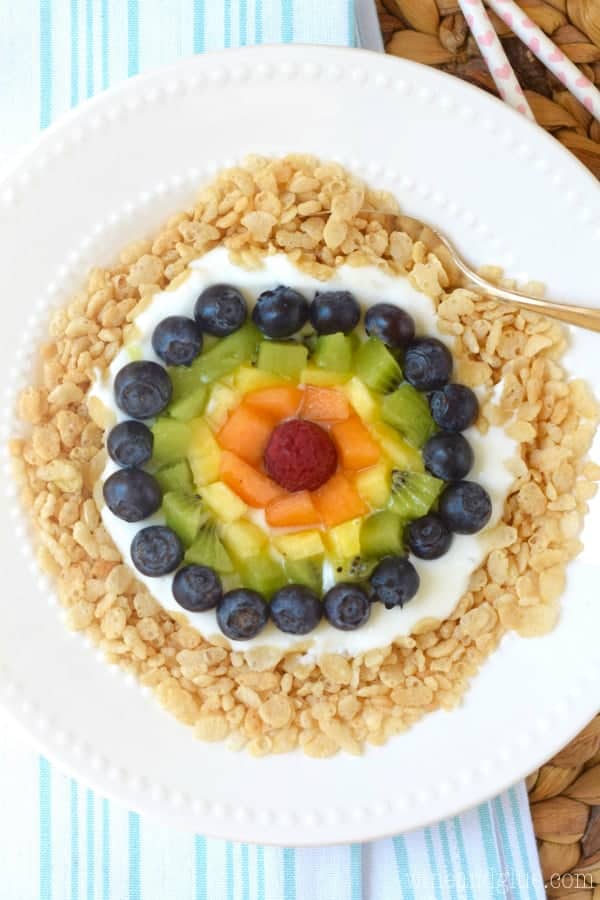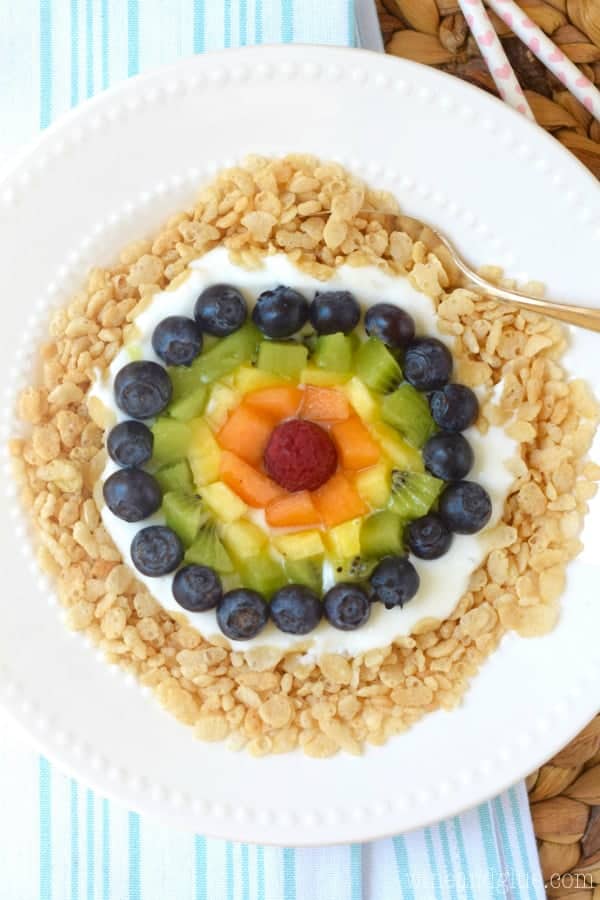 Make sure you follow Rice Krispies on Facebook, Pinterest, and Twitter for more great and creative snack and breakfast ideas!
Kellogg Company sponsored this blog post. The opinions and text are all mine.