This Scary Halloween Treat Bucket is the perfect easy craft!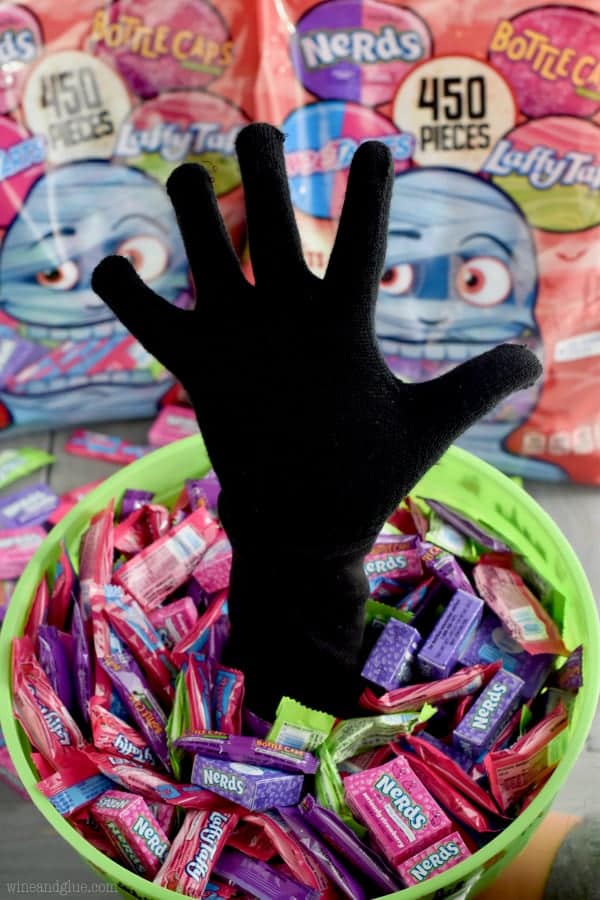 I'm so excited to be partnering with Nestlé to bring you this super easy craft to serve their amazing candy in to all the little goblins and ghouls that show up at your door!
You GUYS! It's October and that means that we can really go nuts with all things Halloween! I'm not sure why, but Halloween crafts are totally my favorite. And I like to make them as easy as possible. And this Scary Halloween Treat Bucket is no exception. It took me less than a half hour to make while photographing the steps and helping with homework. Seriously easy.
And it is best when filled with Nestlé's All Treats No Tricks Jumbo Variety bag. Is there anything better than Nerds and Bottlecaps? I think not. It's like the perfect throwback to my childhood. And I had no idea, but SweeTARTS, Nerds, Laffy Taffy and Bottlecaps are all free of artificial flavors. Nestlé has such a great selection of candy like Butterfinger, Nestlé Crunch, Baby Ruth, SweeTARTS, & Laffy Taffy. Available at stores nationwide, Nestlé's Jumbo Variety Bags have bags with as many as 450 pieces of candy (!!!) that come in a variety of sizes and assortments. Which is kind of amazing – we dig on Halloween candy so hard. And the Nestlé's Jumbo Variety Bag are perfect because they have such a great range of candy that everyone will love, plus it's enough to hand out to the whole neighborhood without breaking the bank.
Should we do this?
Okay, first head to GoodWill or your local dollar store and grab a black long sleeve kid's shirt, a set of black gloves, and one of those thing cheap-ish treat buckets – even better, buy two buckets so you can make two! (You'll have two sleeves and two gloves to work with after all.)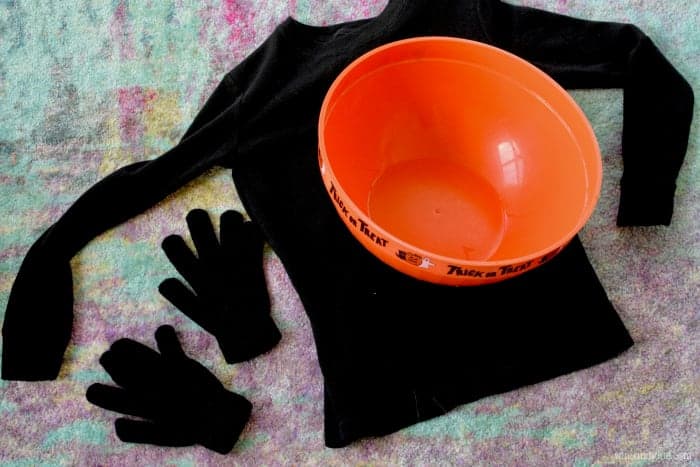 Now you want to cut one of the sleeves off of the shirt. Using something round and wider than your wrist (like a spray paint can), put the sleeve and the glove over it and sew them together with needle and thread (if you don't do it that way, it won't stretch open or fit your wrist once sewn together).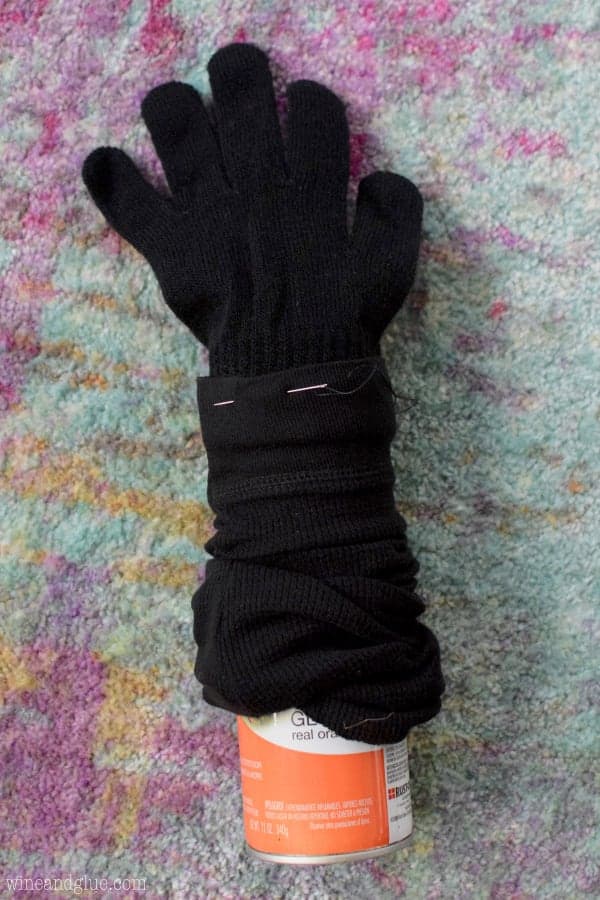 Try it on and make sure it works. Then cut a hole big enough for your arm in the bottom of the treat bucket. This is why you want a cheaper one. It will be easier to cut through with a utility knife. The hole definitely doesn't need to be perfect, no one will be able to see it.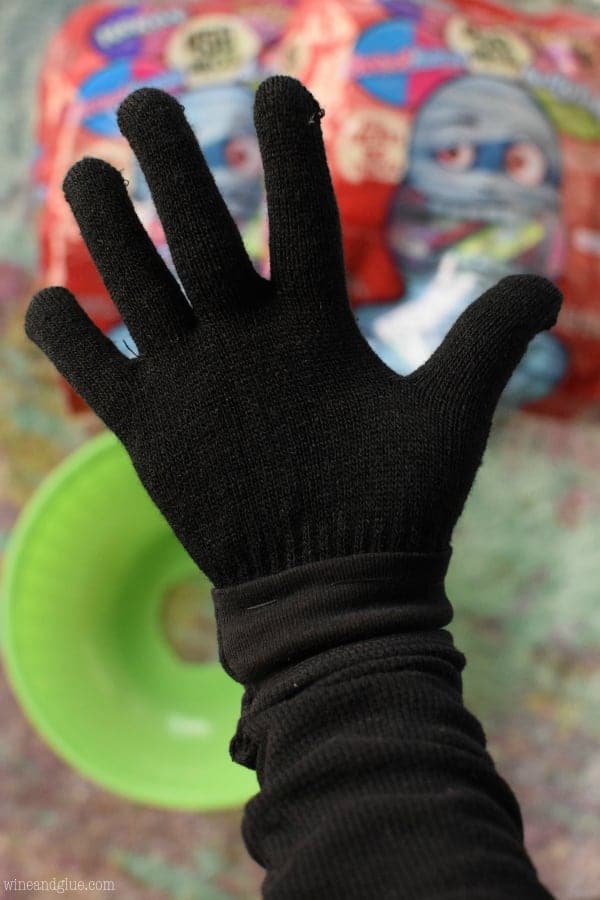 Now glue the bottom of the sleeve to the bottom of the bucket with hot glue, all around the hole.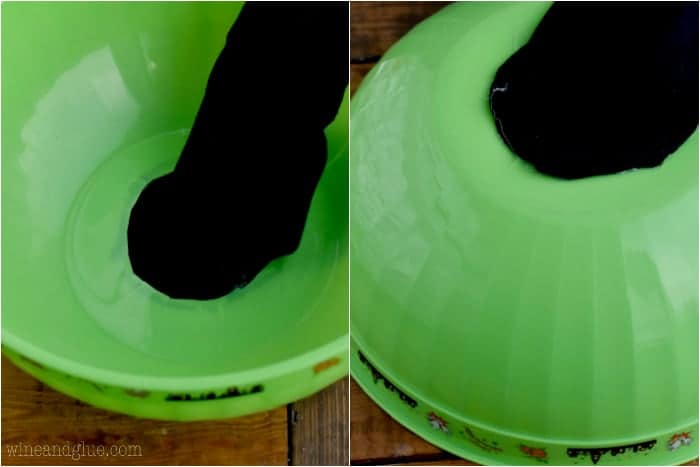 And you are ready to either pass out candy like a nice person . . . .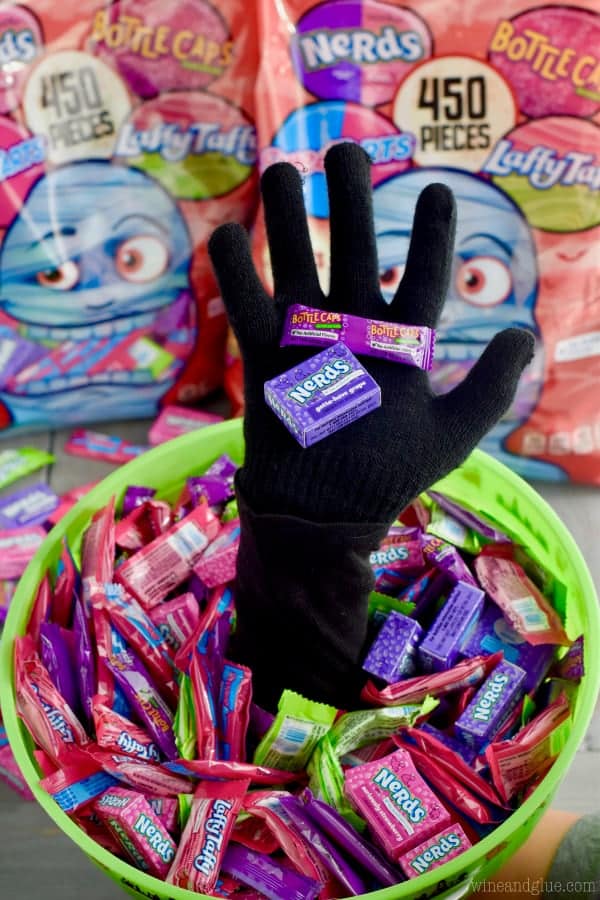 Or terrify small children by grabbing their hand as they reach in to get some candy. The choice is yours.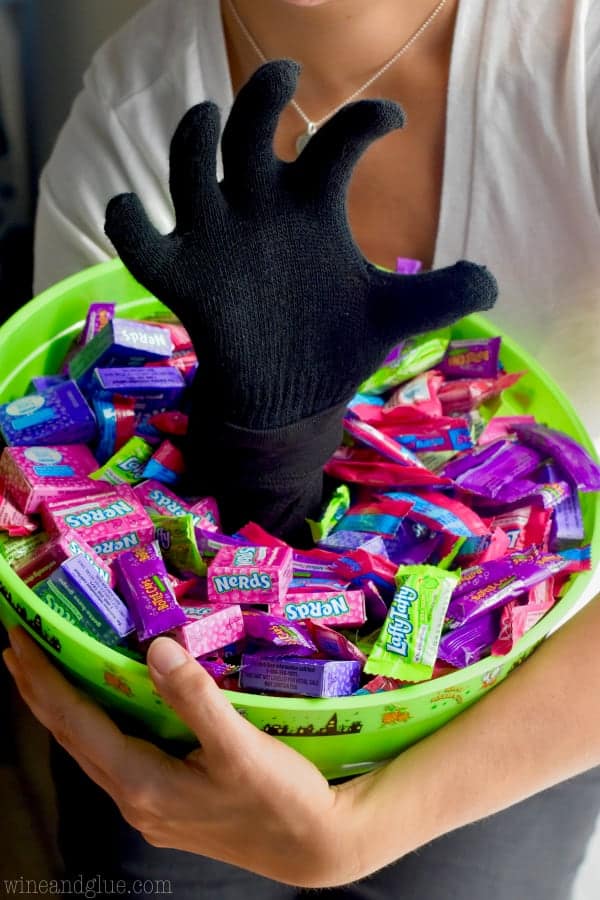 This is a sponsored conversation written by me on behalf of Nestlé. The opinions and text are all mine.
SaveSave
SaveSave
SaveSave
SaveSave