This Skinny Grapefruit Margarita is the perfect amount of sweet and delicious, but only about 120 calories!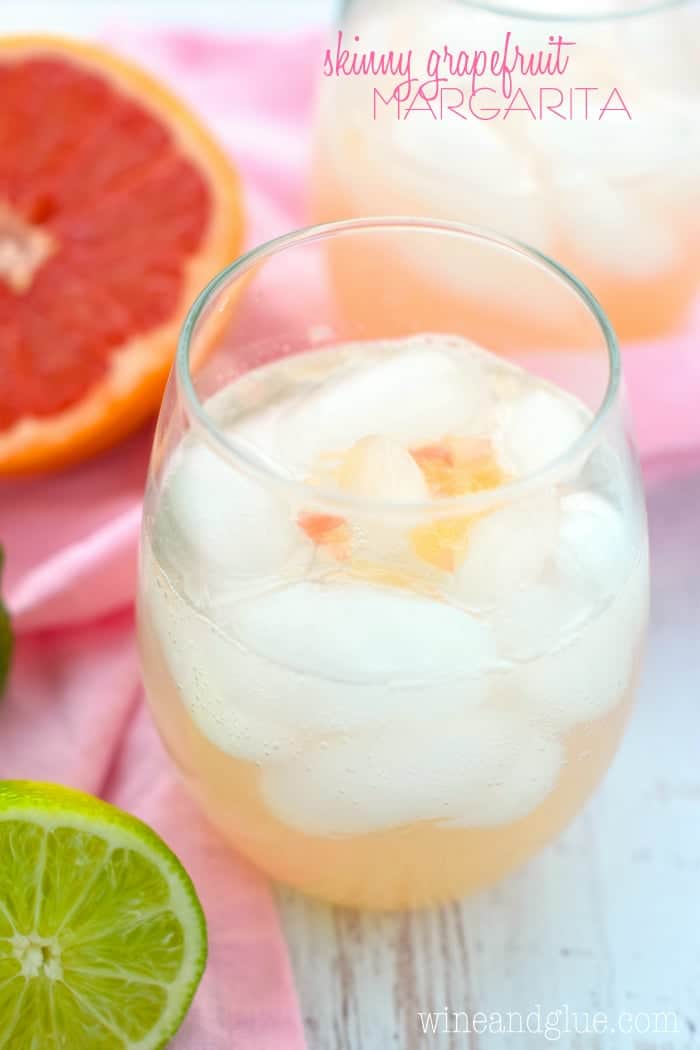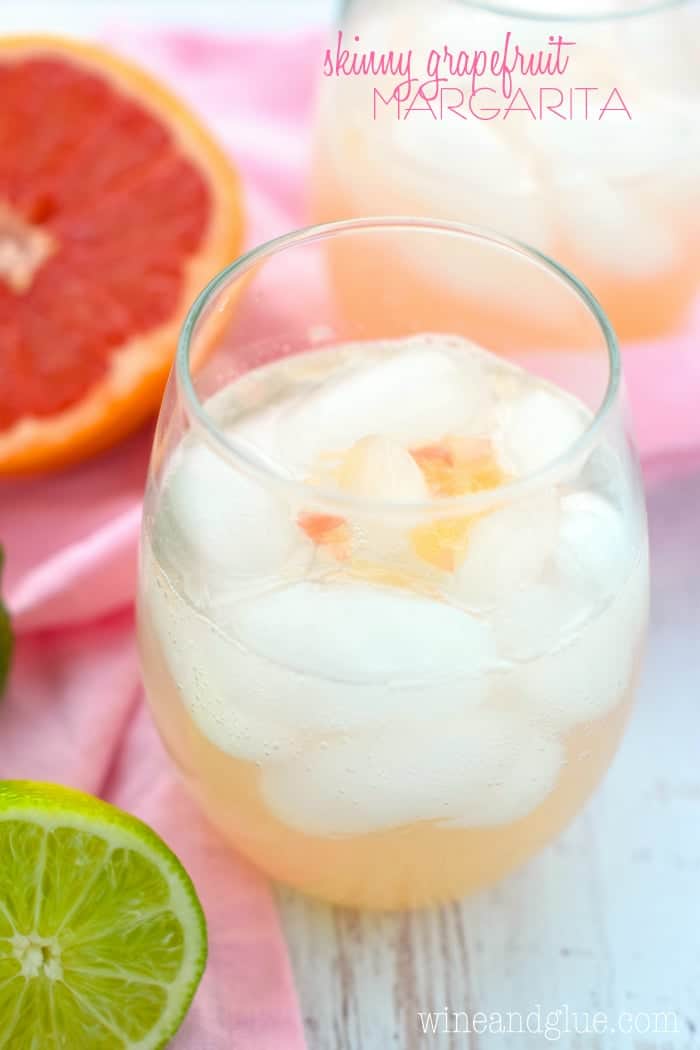 Do you know what's just not fair with the universe??
The amount of calories in alcohol. It's like an evil joke that nature is playing on me. You're all stressed from your kids and the baby weight that you want to lose, so you want to just have one little cocktail, you know, to celebrate that no one bled to death that day, that everyone is in bed, that the children ate (or mostly ate).
But you know, that cocktail that you want to have has the same number of calories as a gooey cheesy sub . . . that you also want to have.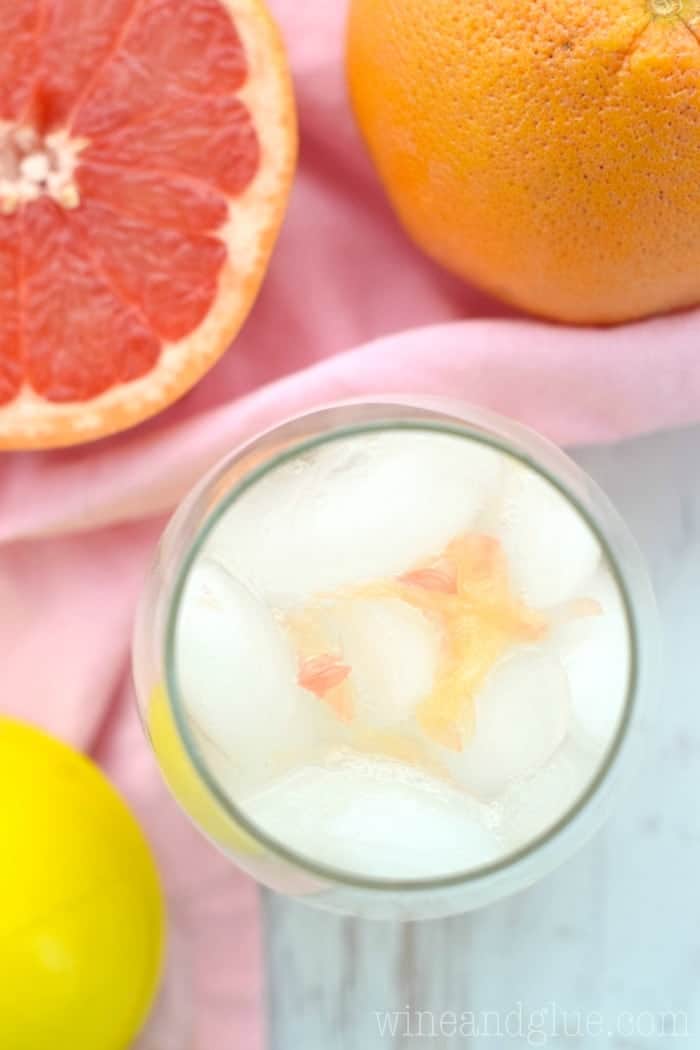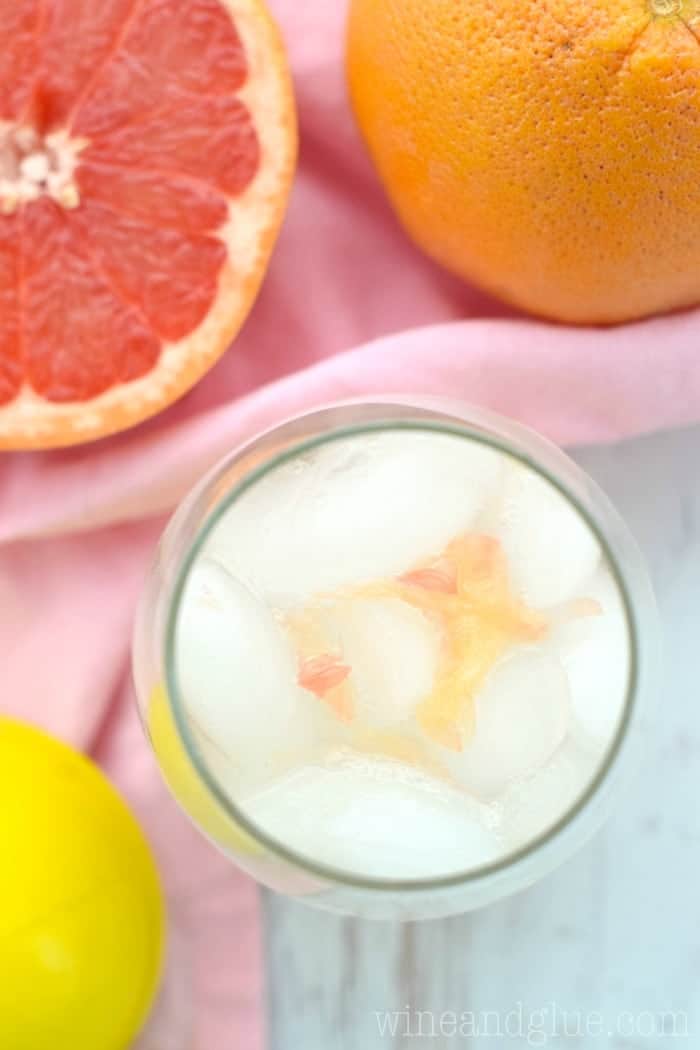 Back when I made my Strawberry Mango Margarita, I calculated how many calories it was, and I was kind of horrified by the amount of calories that are in triple sec. And, I mean, it's an amazing drink, but sweet holy margarita! It can't be the same number of calories as a big lunch!
So naturally I had to do something about it.
It is absolutely perfect in this drink! And with the only other things bringing calories to this party being a little bit of lime juice, some grapefruit juice, and of course tequila, you have one amazing little skinny cocktail!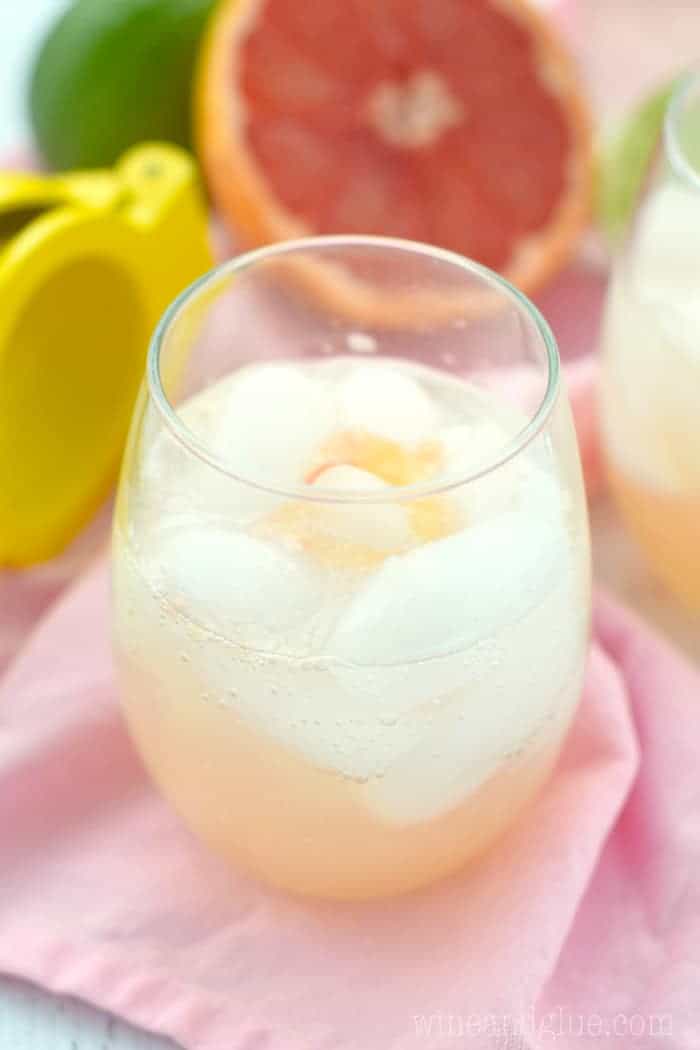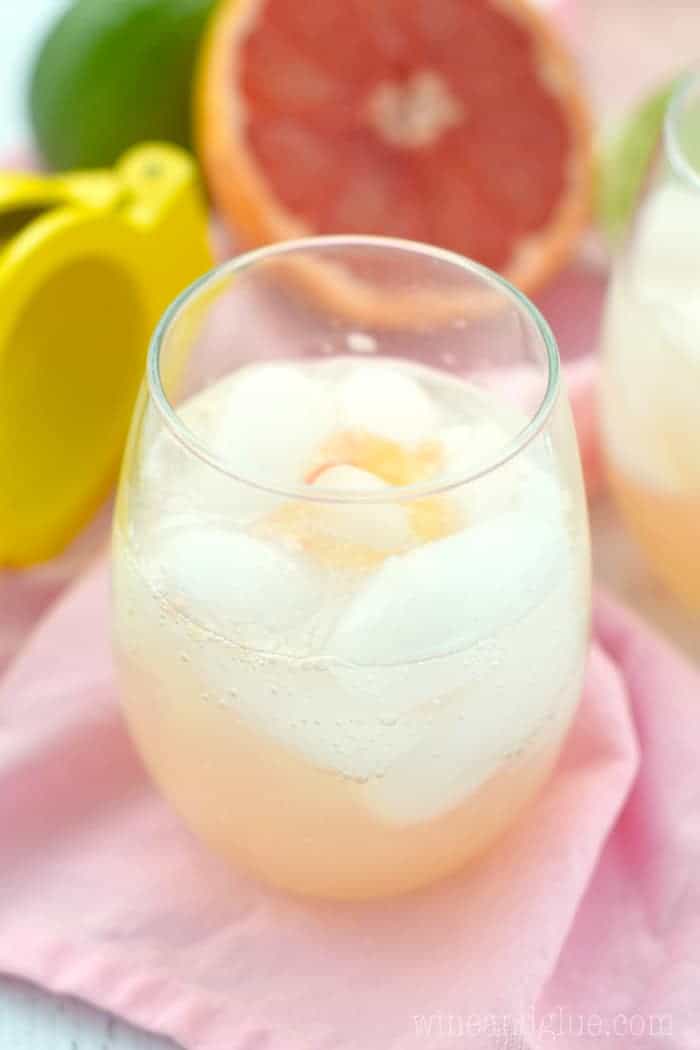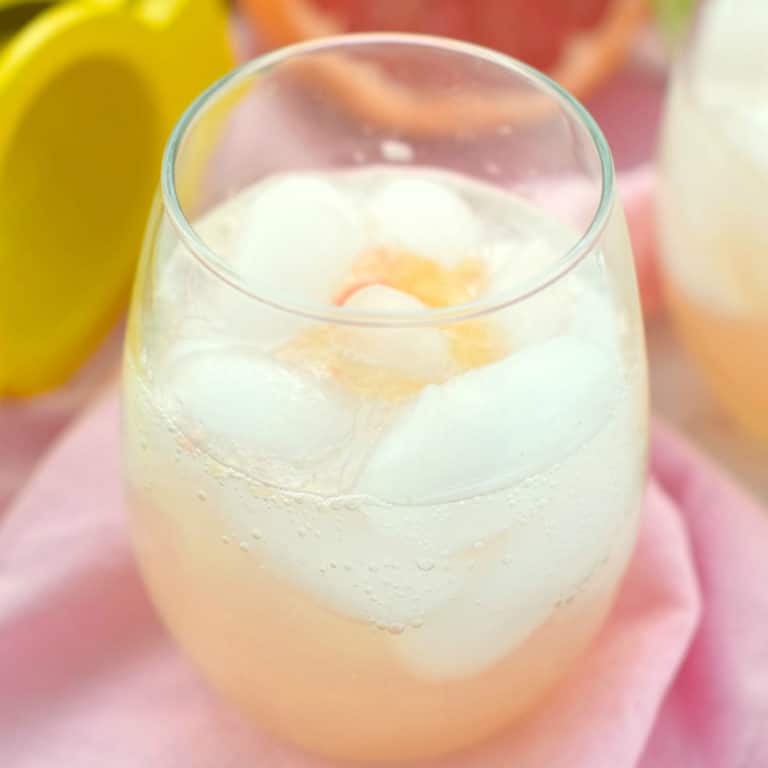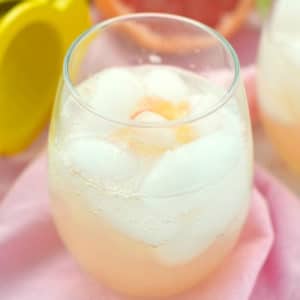 Skinny Grapefruit Margarita
Ingredients
1

oz

Skinny Triple Sec

1

oz

gold tequila

juice of half a grapefruit

1/3 cup

juice of half a lime

1/2

cup

sparkling water
Instructions
Combine all ingredients and serve over ice.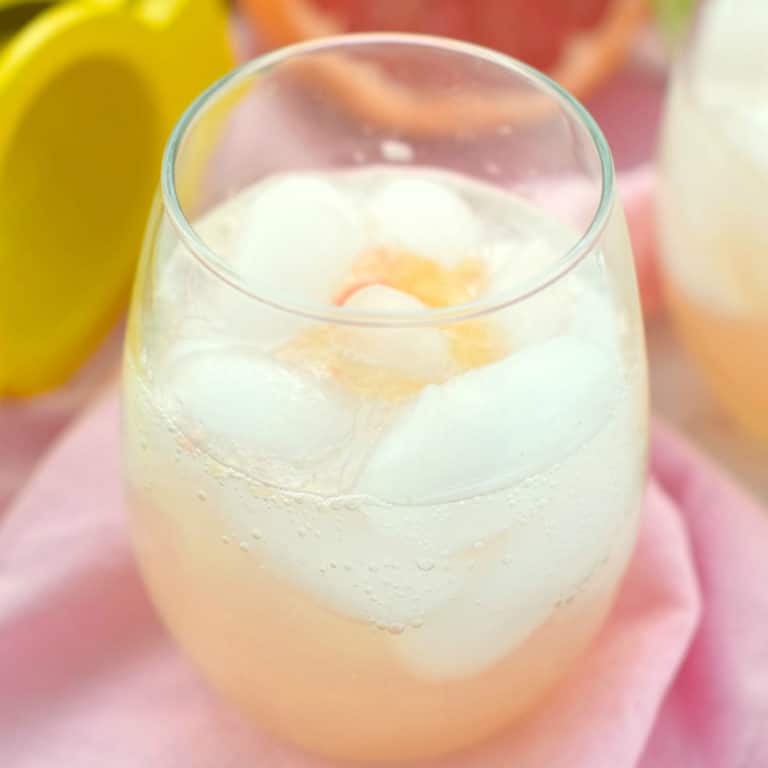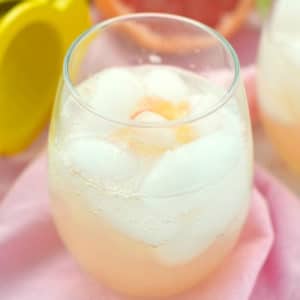 did you make this
Skinny Grapefruit Margarita
You might also like
Pina Colada Sangria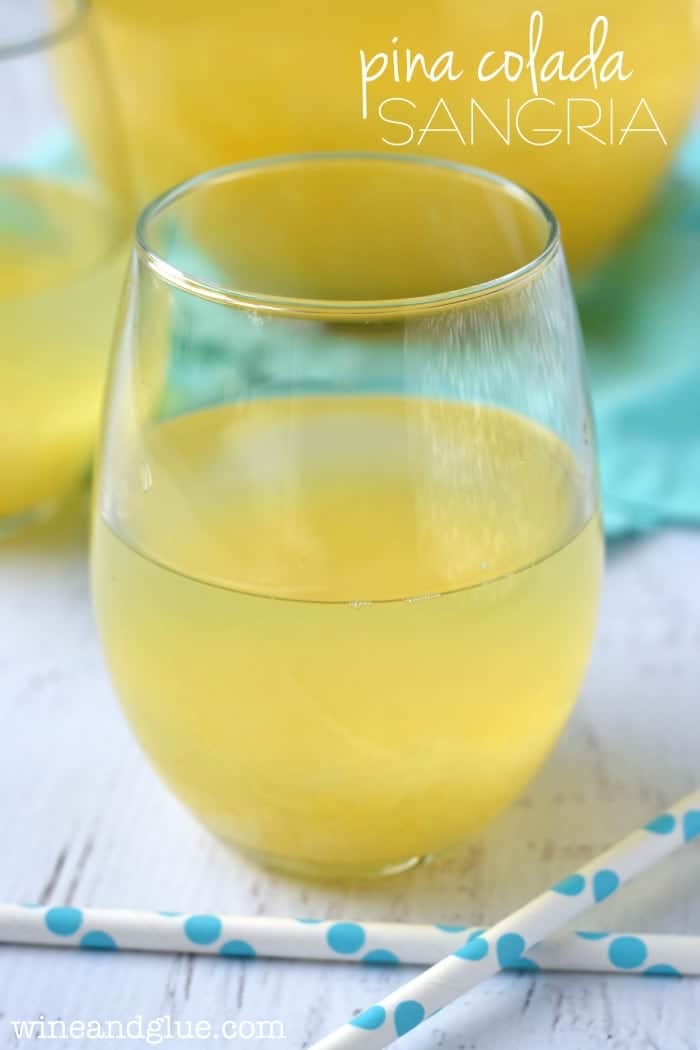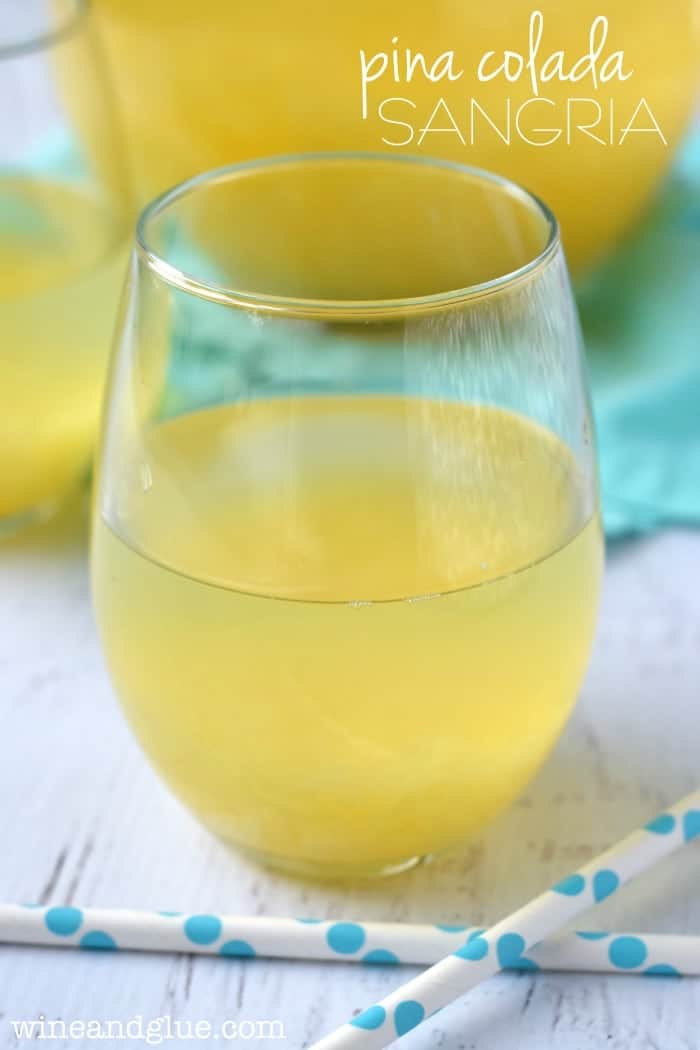 Tropical Tea