I am a member of the Collective Bias®  Social Fabric® Community. This shop has been compensated as part of a social shopper insights study for Collective Bias and their client.
Slow Cooker Tex Mex Pulled Chicken Sammies! An easy meal delicious it will become a regular in your dinner rotation #kraftrecipemakers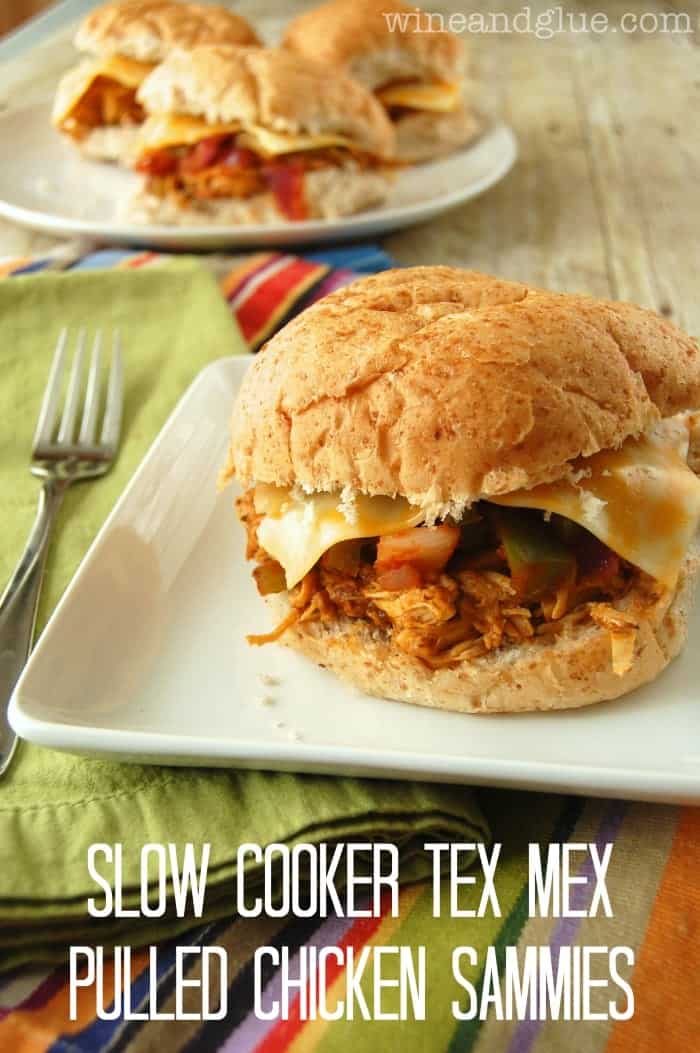 It's no secret that I love food. Looooooove it. Even more, I love trying new food. I have been known to say that my dream job would be as a restaurant reviewer. Hello!? Getting paid to eat? #bestjobever
But I don't just love eating, I love the making of the food. I love the cooking. There is something so relaxing about putting food together. Chop a few veggies, melt a little butter, let things simmer, a glass of wine in one hand, a spoon in the other.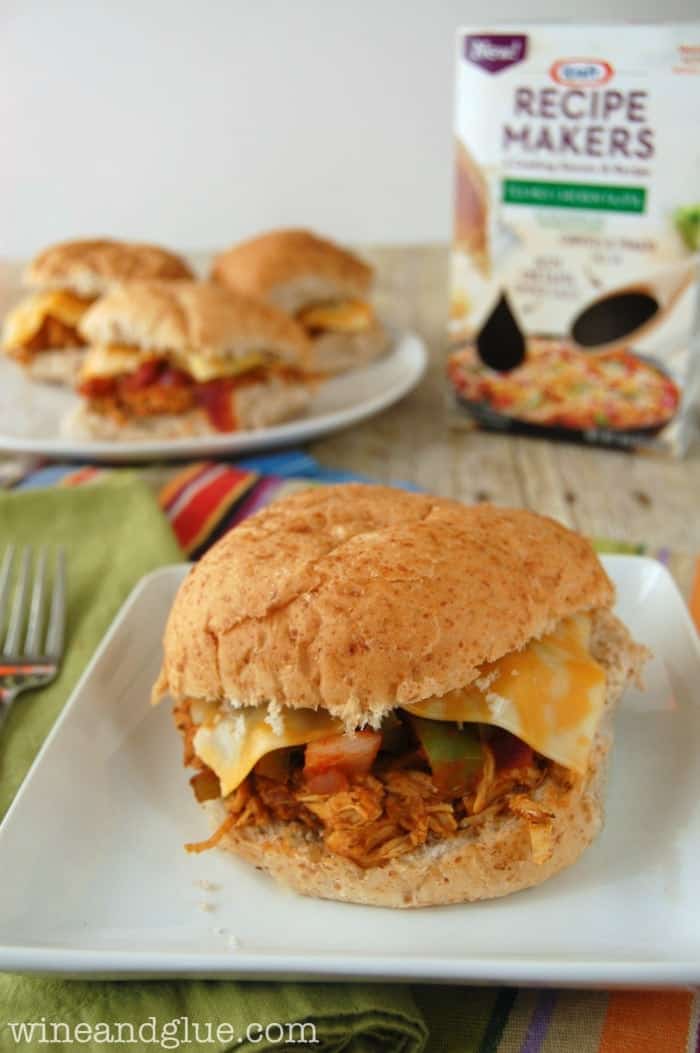 Have I painted a lovely little picture for you?
Yeah, that's not my life at all.
Since having kids, dinner time is chaotic. At best.
There is nothing relaxing about putting together a new recipe. Having to pay attention to a recipe while wrangling children is nearly impossible. And if there is food that needs to simmer, it means that I am yelling at my food to cook faster, because there is a five year old who is getting hungrier and crankier by the minute and a two year old walking through the kitchen every four seconds saying, "I don't know what to eat, Mama."
Goodbye delicious aromas. Goodbye wine. Hello unending stress and anxiety.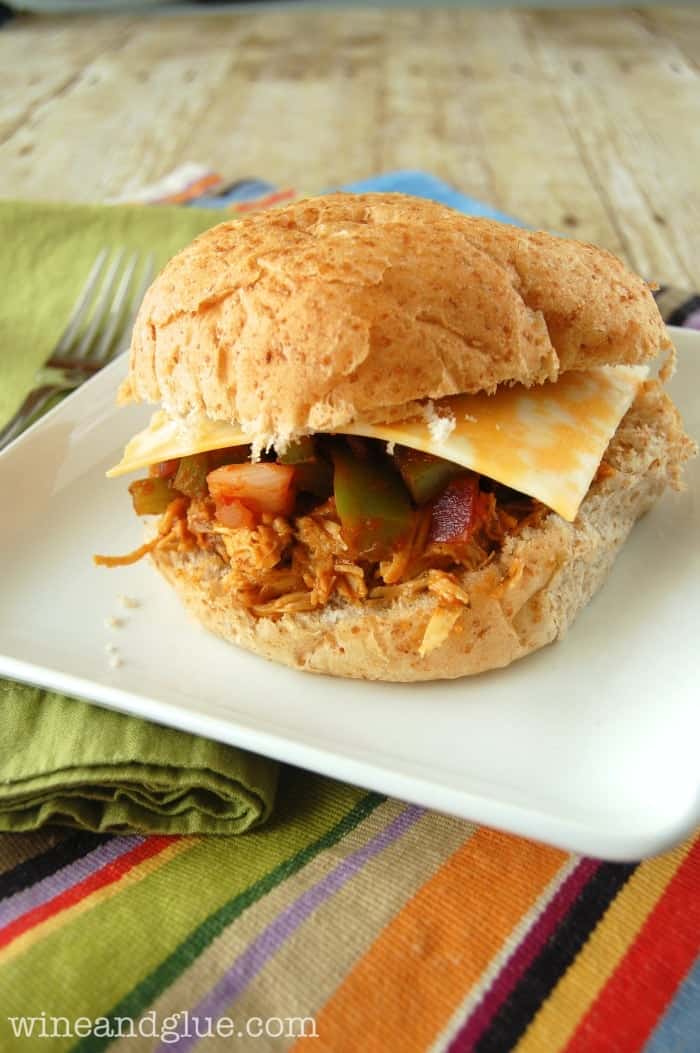 So as much as I love creating food and I love cooking and I loooooooove eating, there are far too many nights when I just need and easy meal.
Enter the Kraft Recipe Makers! Honestly, I have now tried four of these babies. Three of them I tried before I even agreed to write this post for Kraft. I kind of love them! And let me tell you why.
As much as I love coming up with new and creative meals for my family and as much as I love trying new recipes, what I really love is getting dinner on the table quickly and stress free. The end of our days are so hectic. Everyone is pretty much spent from the day, homework needs to happen, and there are a million and two things on my plate (you know, my non-edible plate).
So ultimately, what is most important to me is that my family get fed and that it is a nutritious and well rounded meal made with fresh ingredients. Done and done. Seriously, with Kraft Recipe Makers, such easy meals.  These Kraft Recipe Makers come together so quickly and so easily and with so little thinking!
What's even better, is that if you are feeling just a small inkling of the creative juices flowing, the meals are so easy to change up! That's what I did with these Slow Cooker Tex Mex Sammies and they could not have turned out more delicious!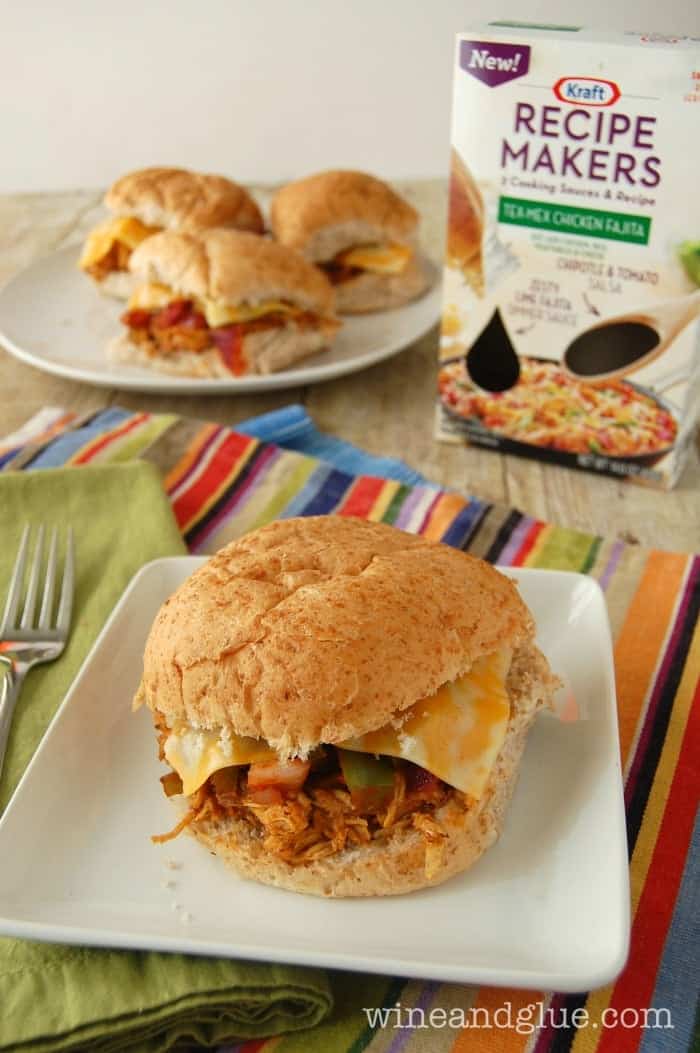 Tex Mex Pulled Chicken Sammies
(makes four big sandwiches or six smaller sandwiches)
1 package of Kraft Recipe Makers Tex-Mex Chicken Fajita
1 pound of chicken
1 green bell pepper, diced
1 red onion, diced
1 TBSP corn starch
4 slices of monterey jack cheese
4 buns
Place your chicken in the slow cooker and cover with the Zesty Lime Fajita Simmer Sauce. Set your slow cooker to low for five hours (it will not take the full five hours).
At hour four, pull your chicken out of the slow cooker (it should be fully cooked, but not falling apart to the touch). Place it on a cutting board and set aside. Add 1 TBSP corn syrup to the slow cooker and whisk it into the cooking liquid until fully combined.
Add half of the Chipotle & Tomato Salsa to the liquid in the slow cooker and stir until combined.
Return the chicken to the slow cooker and shred it with two forks. Stir it into the cooking liquid, cover, and set aside.
Heat a large skillet over medium head and spray with cooking spray. Add the veggies and cook until they are softened, about 10 minutes. Stir in the rest of the Chipotle & Tomato Salsa.
To construct your sammies, add some chicken to each bun, top with a little of the veggie and salsa mix, and finish off with a slice of cheese. Enjoy!