This Mexican Chocolate Fudge recipe is the most amazing combination of spicy and sweet!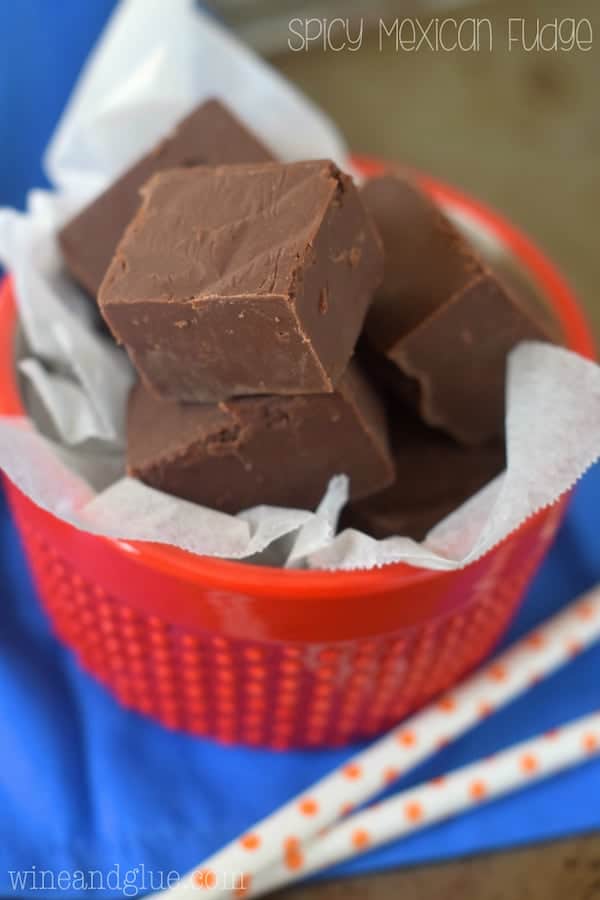 There's this restaurant not far from our house that we are addicted to. And by addicted, I mean that last summer we went there every. single. weekend. Apparently we think we are millionaires.
Reasons I love this restaurant (It's relevant, I swear):
They have the best Bloody Marys I have ever had.
The ambiance, it's hip and fun without getting dirty looks when our kid screams.
The Sriracha Mayo. Greatest dipping sauce for fries ever.
So it was about this time last year that we were out to eat there and enjoy a delicious and peaceful meal, complete with all three. I was deep in conversation with our good friend, Erin, who was in town visiting. Always the multitasker, I was simultaneously enjoying my Bloody Mary, talking to Erin, and feeding Quinn (who was about nine months at the time) pureed sweet potatoes.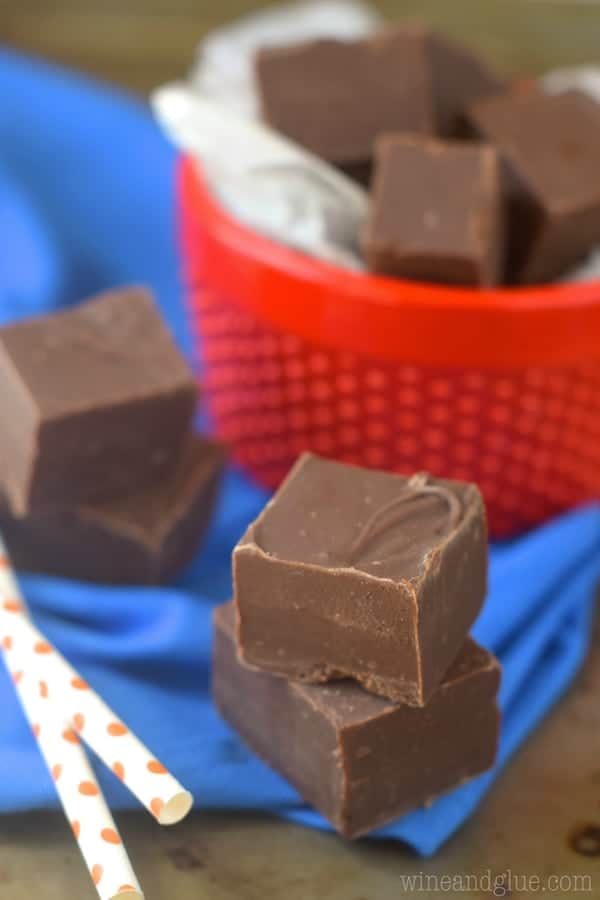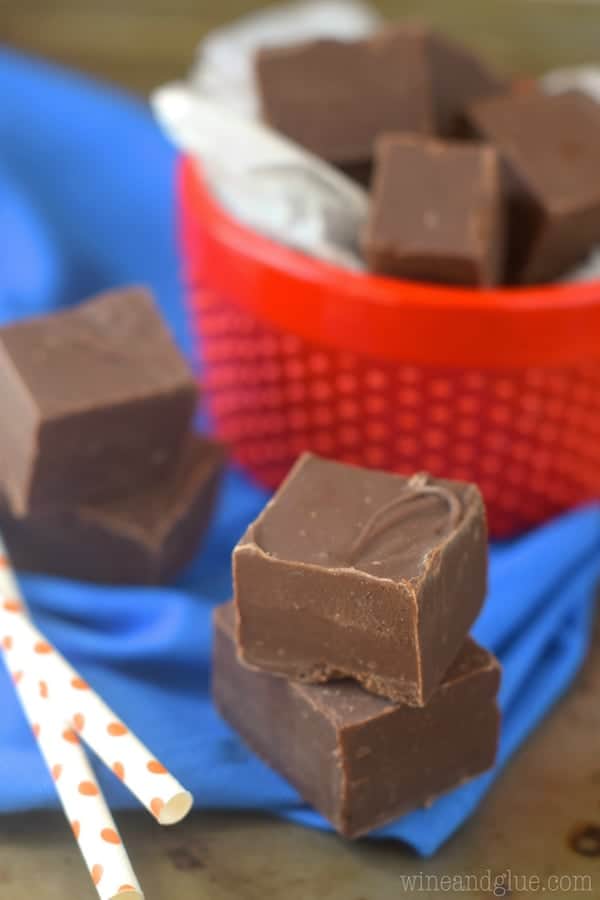 You understand where this is going, right?
Yup.
I absentmindedly dipped the small plastic spoon into the very spicy Sriracha Mayo and then into my daughter's mouth.
Now. To be fair, they were in very similar sized receptacles, and they were very similar in color.
I know.
Not my finest moment as a mother. As Quinn started crying and literally began to paw at her tongue, which had to feel like it was on fire, all I could think of was the eggs in the mayo and how she wasn't supposed to be exposed to those yet.
Erin, Nathan, and I all just kind of sat there with our jaws open not really sure what we should do next.
I think that we gave her an ice cube to suck on (not from my Bloody Mary, thankyouverymuch), and she recovered relatively quickly.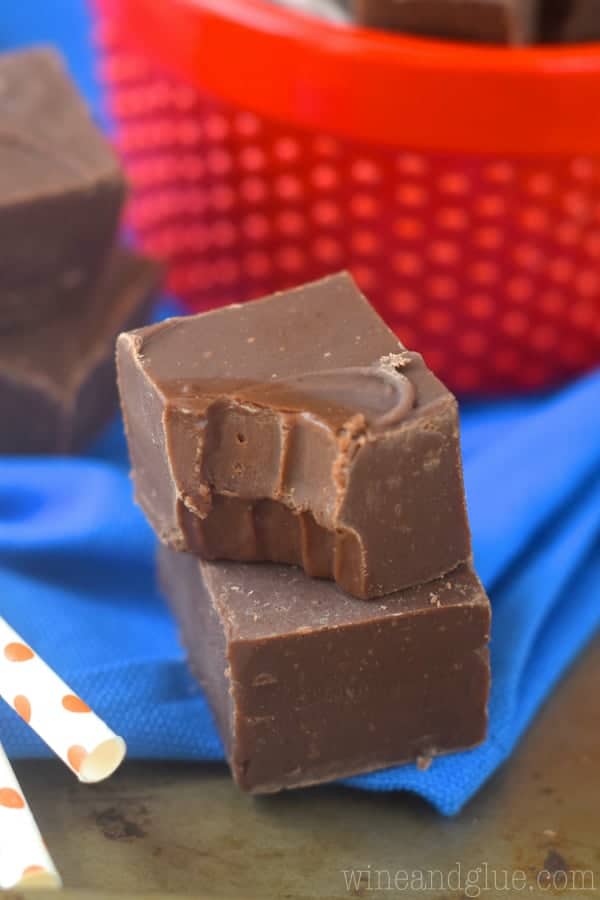 But! A year later, what is Quinn's very favorite thing when we go out to eat there? Yes, the fries dipped in Sriracha Mayo. I realize that this story is doing very little to sell me as Mom of the Year, but I wasn't exactly in the running anyway. :)
It was no surprise to me that when I gave Quinn a tiny bite of this fudge that she would absolutely love it and immediately want more. What did surprise me is that Gavin loved it just as much. He normally has a zero tolerance policy when it comes to spicy food.
Even though this fudge is made with cayenne pepper, and are on the spicy side, the chocolate balances the heat so well. It is not only delicious, it comes together in less than ten minutes. If you are uneasy about making fudge, you are definitely going to want to give this a try. It's so easy!
And, it's just in time for Cinco de Mayo!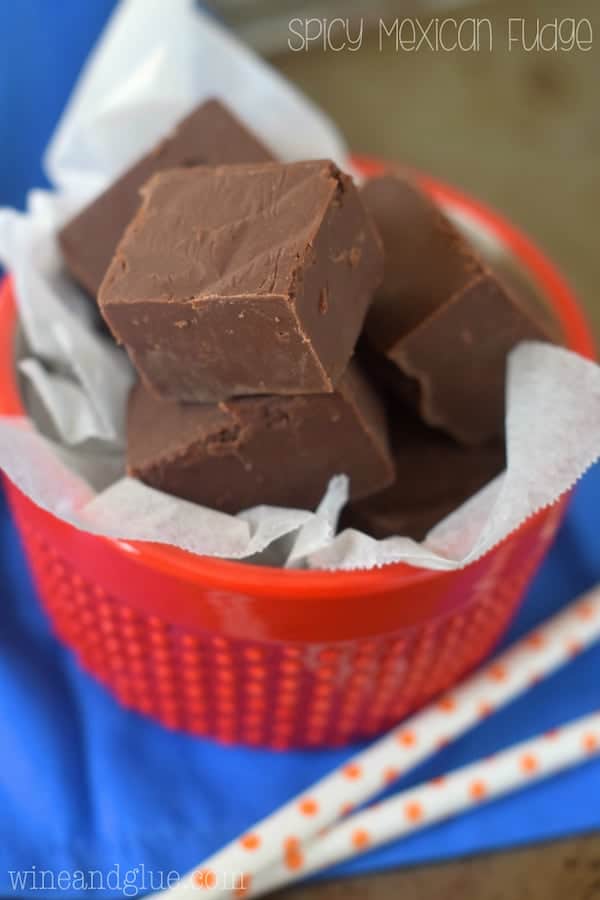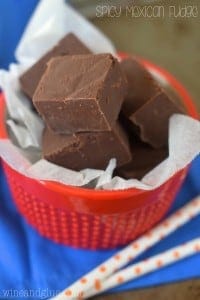 Spicy Mexican Chocolate Fudge
Ingredients
3

cups

milk chocolate morsels

14

ounces

sweetened condensed milk

1

teaspoon

vanilla extract

1

teaspoon

cinnamon

1/4

teaspoon

cayenne pepper
Instructions
Line an 8 inch square pan with aluminum foil or parchment paper.

Heat the chocolate and the sweetened condensed milk over medium low heat until the chocolate is melted. Be sure to keep stirring so it melts evenly.

Add in the vanilla and the other spices. If you are concerned about the spiciness, add only 1/8 teaspoon of the cayenne pepper and taste it, adding more slowly.

After everything is thoroughly combined, immediately pour the fudge into the pan. Allow it at least 4 hours to set in the refrigerator.

Remove from the pan, cut, and enjoy. Store in an air-tight container outside of the refrigerator for up to 2 weeks.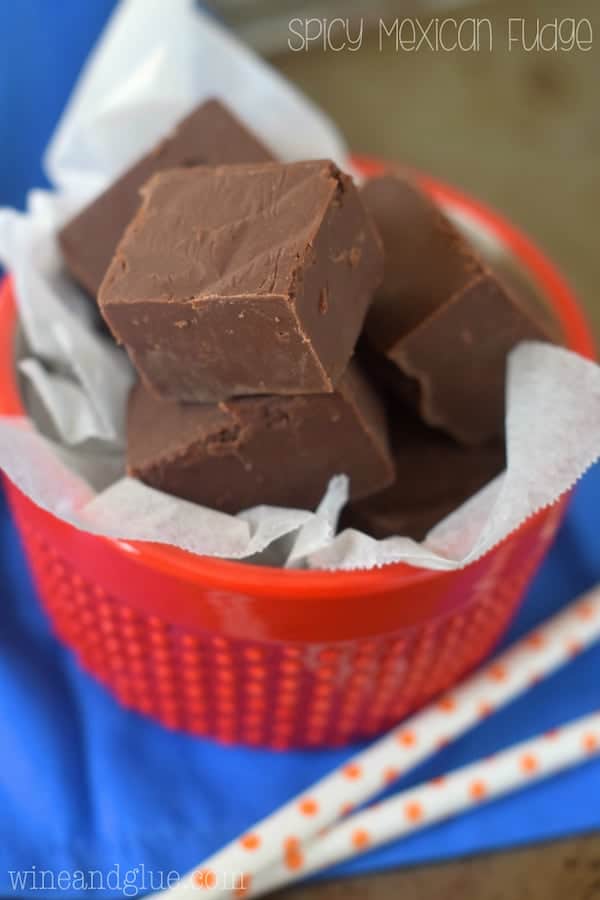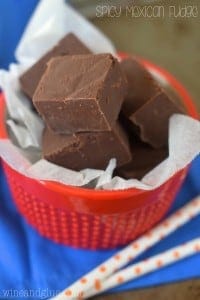 did you make this
Spicy Mexican Chocolate Fudge