These Spinach and Artichoke Egg Muffins come together fast and you can freeze them for an easy breakfast on the run!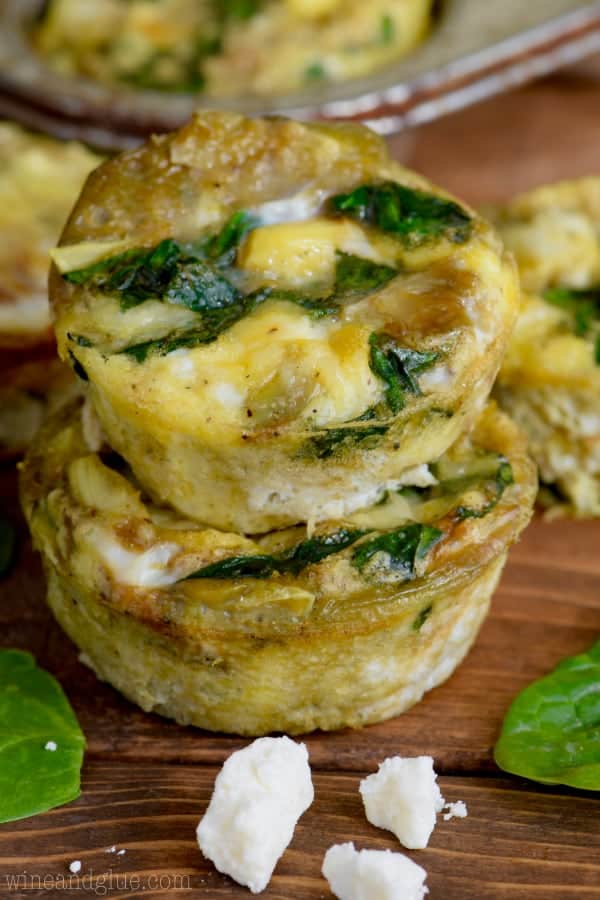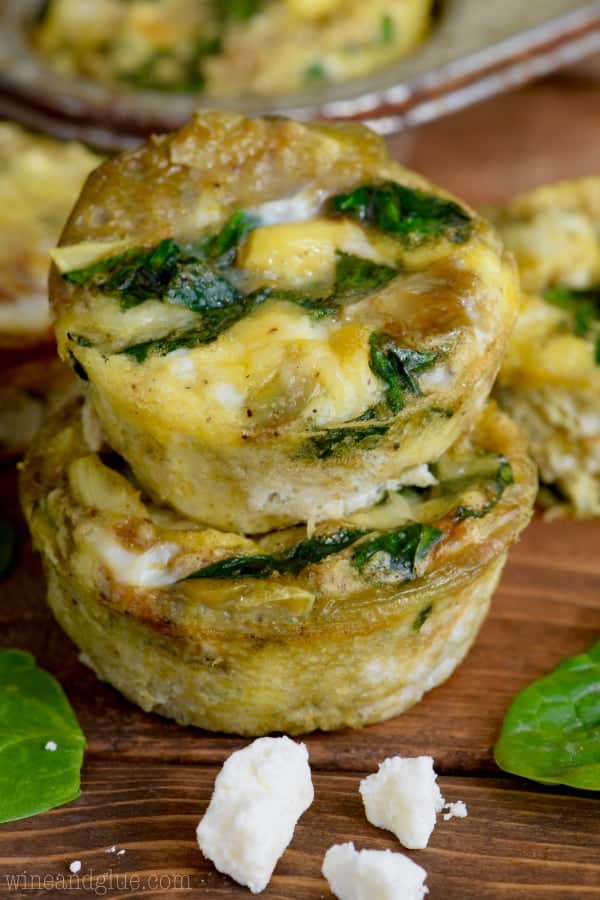 In the last couple weeks I've been going through all my old photos on my blog and deciding which ones need to be rephotographed and which recipes need to be tweaked a little.
????
Guys. It's just so so so many. It makes me want to go back to 2013 Lisa, put my arm around her shoulder and say, "Honey. Take a photography class."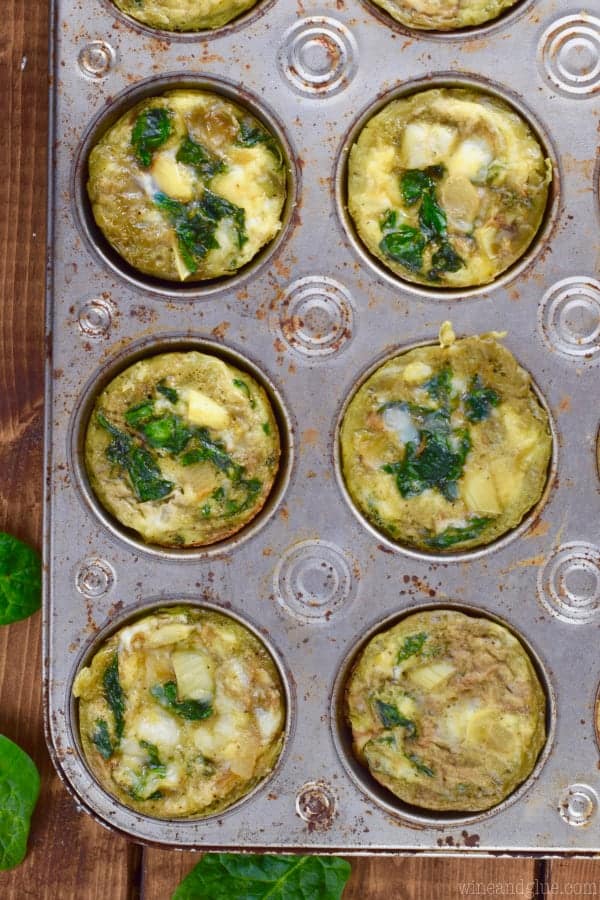 What's so funny about it is there are SO MANY of those photos that at the time I was like, "LOOK AT THIS!" I was so so proud and thought I was just the bees knees.
I was not in fact the bees knees.
So, one of the recipes that I want to reshoot was this Spinach Artichoke Omelet. Also? Who posts an omelet?? #lame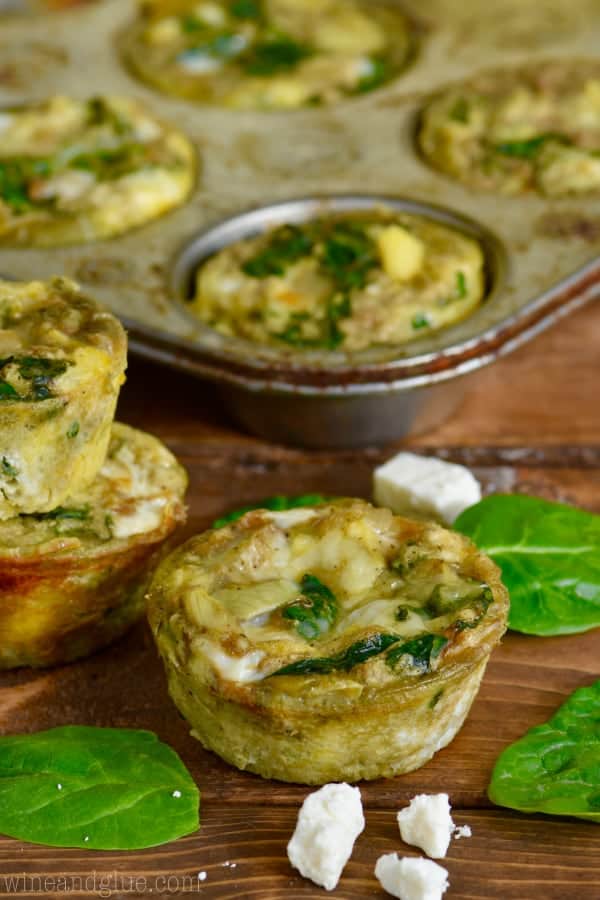 After I had decided to reshoot it, I was looking at it more and then I thought about these guys! So much better than an omelet because it makes a dozen and you can either put them out at a brunch, or you can freeze them and then heat them up in the morning before you run out the door.
They are delicious, flavorful and a perfectly boost for first thing in the morning.
And the photos of them don't make my skin crawl.
But talk to me in two years and see what I say.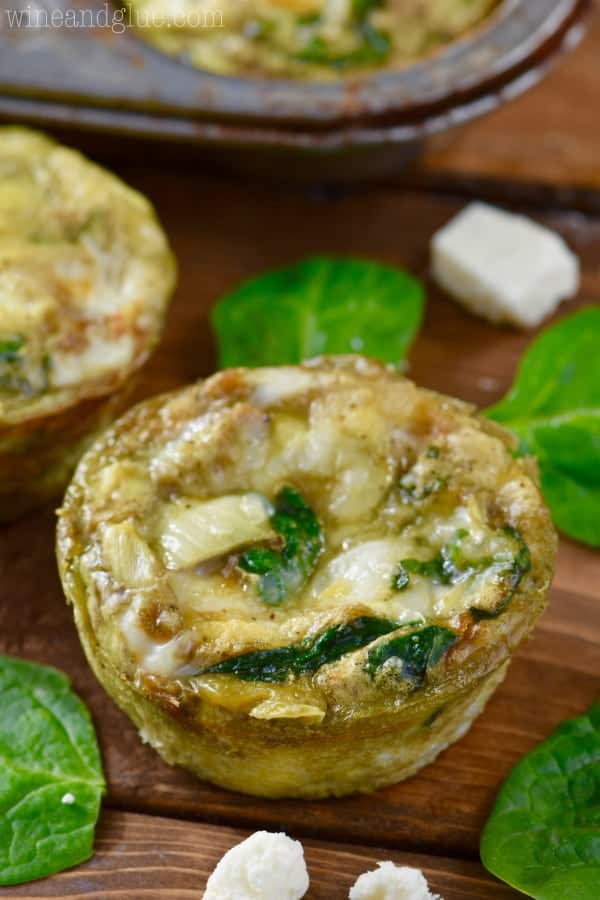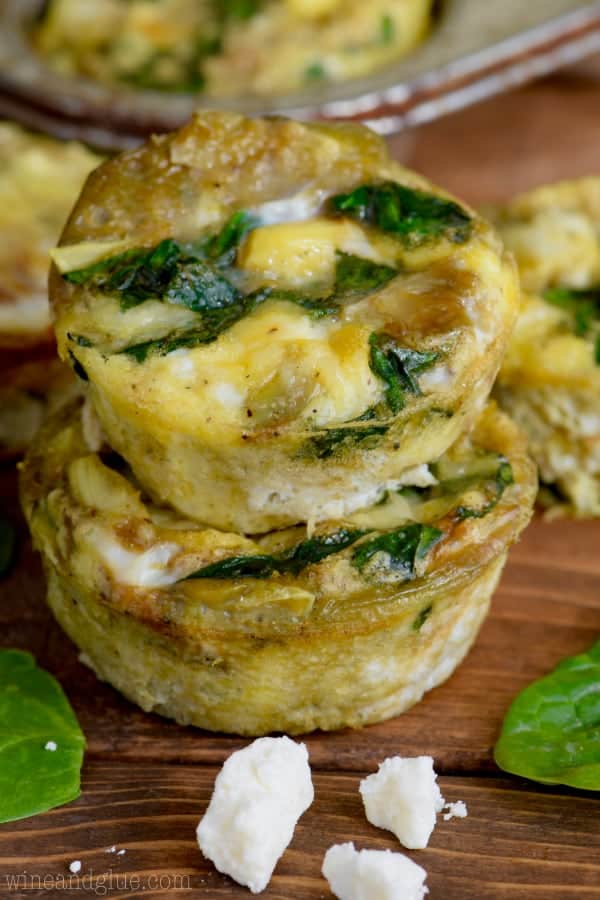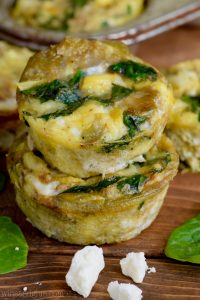 Spinach and Artichoke Egg Muffins
Ingredients
1/2

yellow onion

diced

3

cups

spinach

chopped

1

cup

chopped artichoke hearts

12

eggs

1/2

cup

shredded mozzarella

1/4

cup

crumbled feta

1/2

tsp

salt

1/4

tsp

garlic powder

1/4

tsp

black pepper
Instructions
Preheat your oven to 350 degrees.

Spray a large skillet with cooking spray and cook the onions until they are translucent. Add the spinach and cook until wilted.

In a large bowl, whisk the eggs. Then stir in the artichoke hearts, mozzarella cheese, feta, salt, garlic powder, and pepper. Then stir in the onion spinach mixture.

Spray a muffin tin heavily with cooking spray. Pour a scant 1/3 cup of the mixture into each hole of the muffin tin and bake for 20 to 25 minutes or until a toothpick inserted into the center of the muffin comes out clean.

To freeze: Allow muffins to cool completely. Set on wax paper in a single layer and freeze for 20 minutes. Then transfer to an airtight container (stacking if necessary) and return to the freezer. To reheat, microwave for 30 to 60 seconds.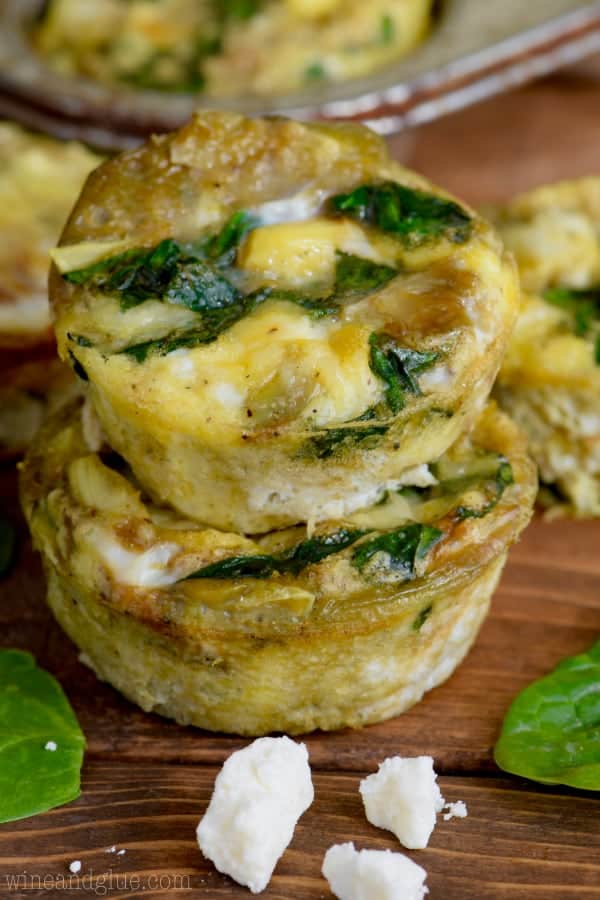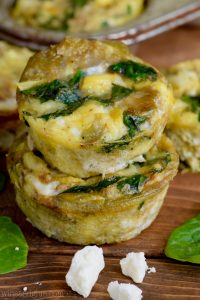 did you make this
Spinach and Artichoke Egg Muffins
Recipe adapted from Taste of Home
You might also like:
Cheese and Sausage Egg Muffins