This Strawberry Basil "Mojito" is made the same way you make a mojito, but with basil instead of mint. Such a delicious and refreshing drink perfect for summer!
Make the classic with my traditional mojito recipe!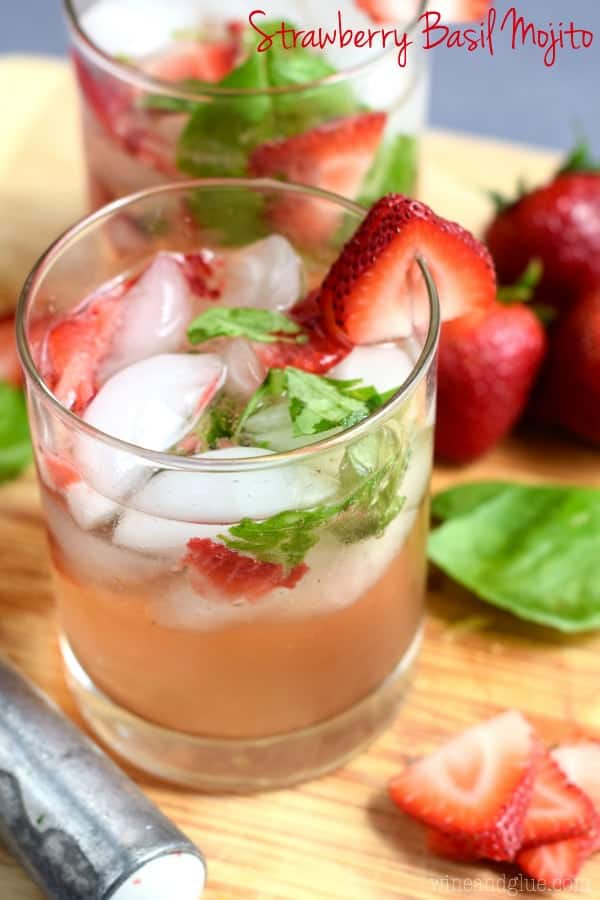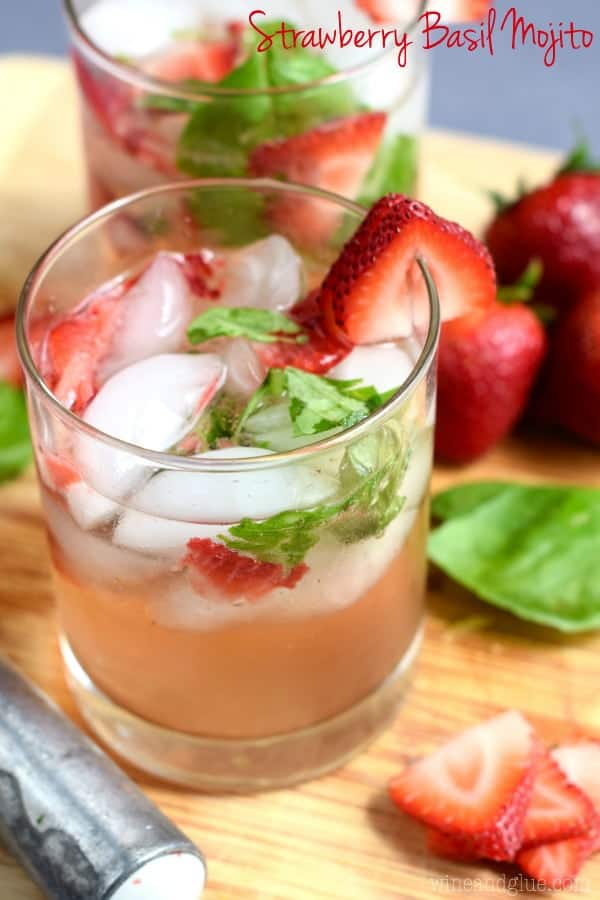 How was your Mother's Day weekend? Mine was a combo weekend of my birthday and Mother's Day . . . and just being a mom to three small kids . . .
There's nothing like going out two nights in a row to celebrate to really make you feel your age and remind you that you have three kids who really don't care how late you stayed out.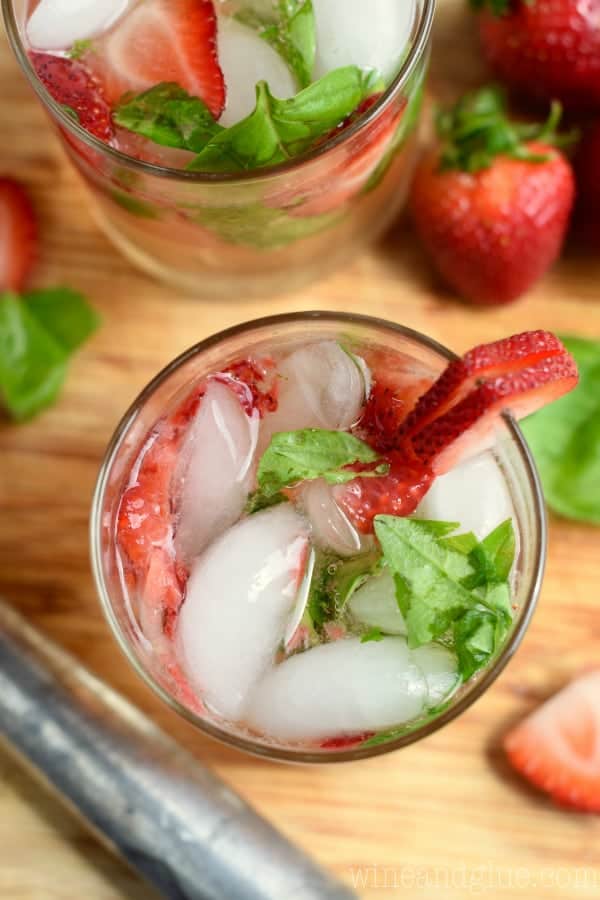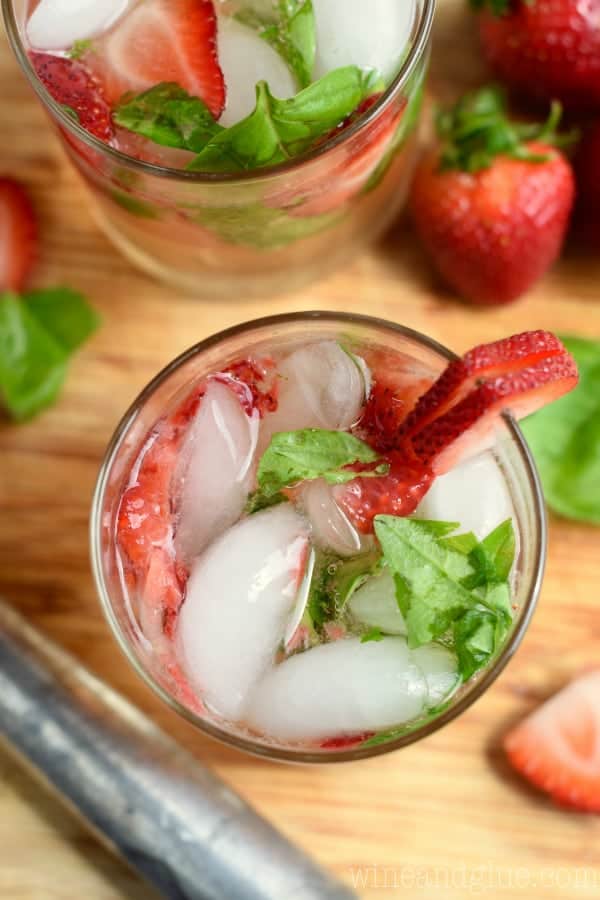 Despite being woken up insanely early both days and in the middle of the night by a screaming baby, I'm so glad that Nathan and I were able to get a baby sitter for both nights. A birthday miracle!
Saturday night we went to a great Cuban restaurant for drinks and appetizers. They make some of the best mojitos I have ever had, but I think because they are so good, I've never attempted to make a classic mojito. I think it's impossible to replicate how awesome theirs are, so I am always just hoping to make a great twist on the classic.
And that's totally what this is!
I'm not really sure I can even call it a mojito since I took out the lime and the mint and replaced it with basil and strawberries, but since it's the muddling of a fresh herb with rum, just go with me, kay?
These are delightfully fresh and so perfect for summer!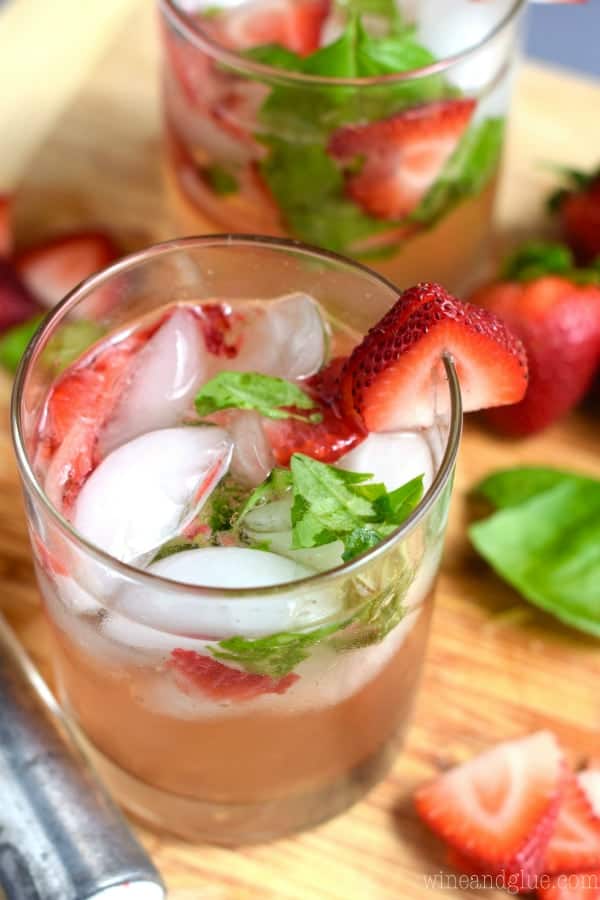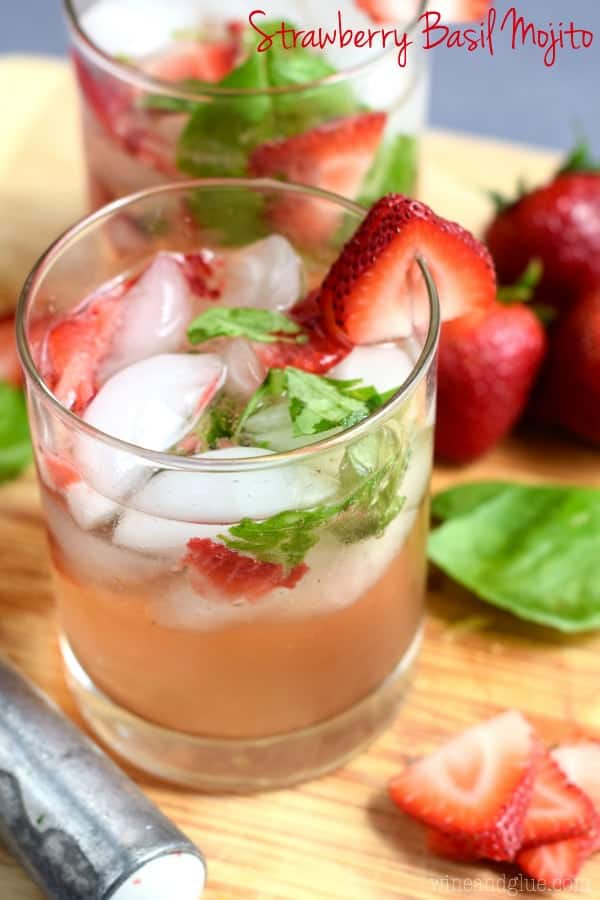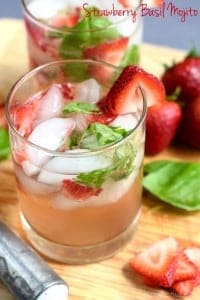 Strawberry Basil Mojito
Ingredients
3

large basil leaves

1

medium strawberry

sliced

1

TBSP

skinny triple sec

1

oz

rum

ice

white soda

like 7UP, Sprite, I used Diet Sierra Mist
Instructions
In the bottom of a glass muddle together the basil leaves, strawberry, and triple sec.

Fill the glass with ice, add the rum, top with white soda and stir gently.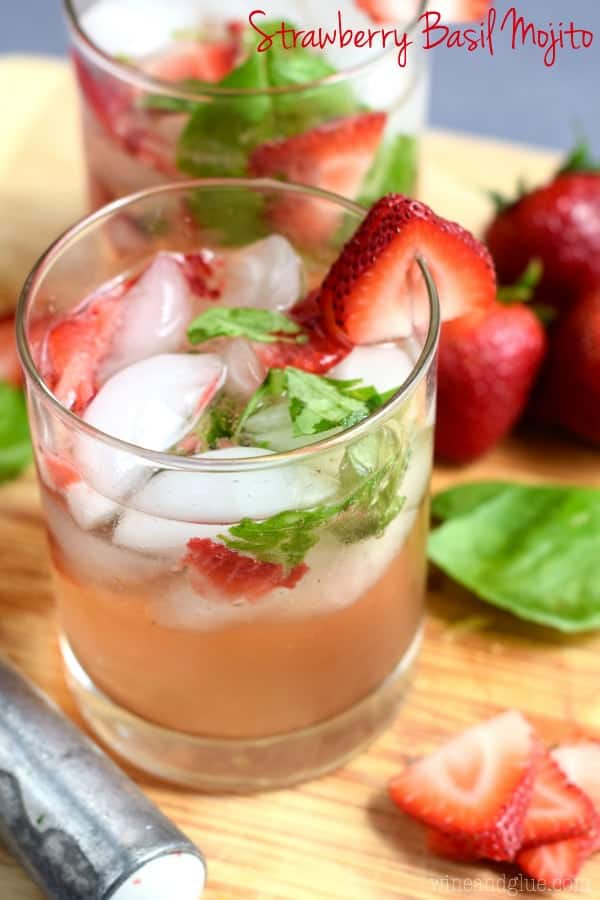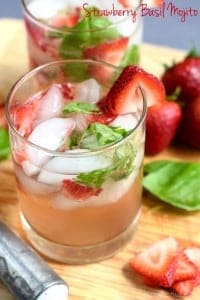 did you make this
Strawberry Basil Mojito
You might also like
Lemon Ginger Mojitos