Such a perfect and easy summer cocktail! This Strawberry Basil Sangria is exactly what your summer BBQ or picnic needs!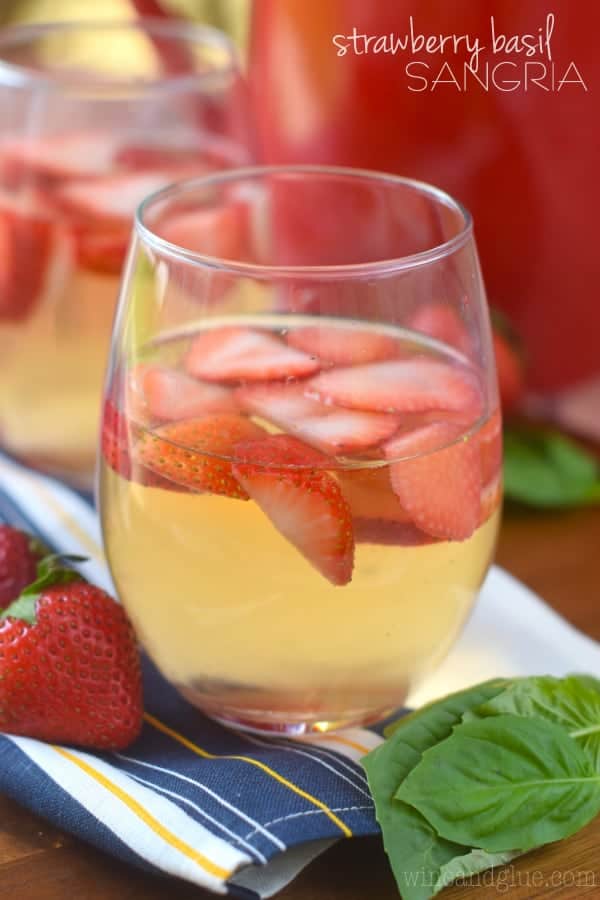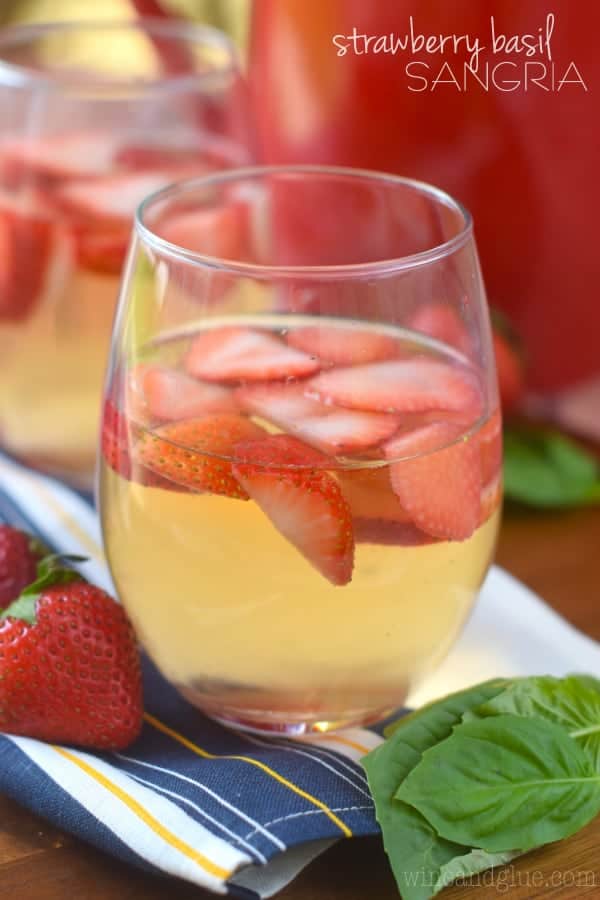 Did you have a good holiday weekend? We WORKED. We pulled weeds, bushes, edged, and spread mulch. Whenever we spend weekend time doing stuff like that we feel like such grown ups afterwards, because let me tell you, I would have done almost anything to not do that but instead lay on the couch and watch reality TV like my 20 something year old self.
Jerk past Lisa. She had it good.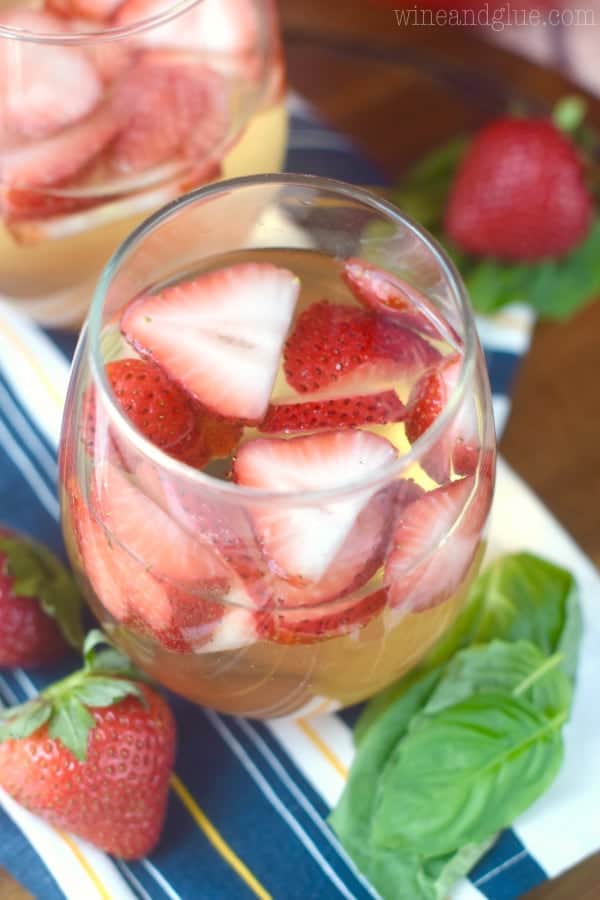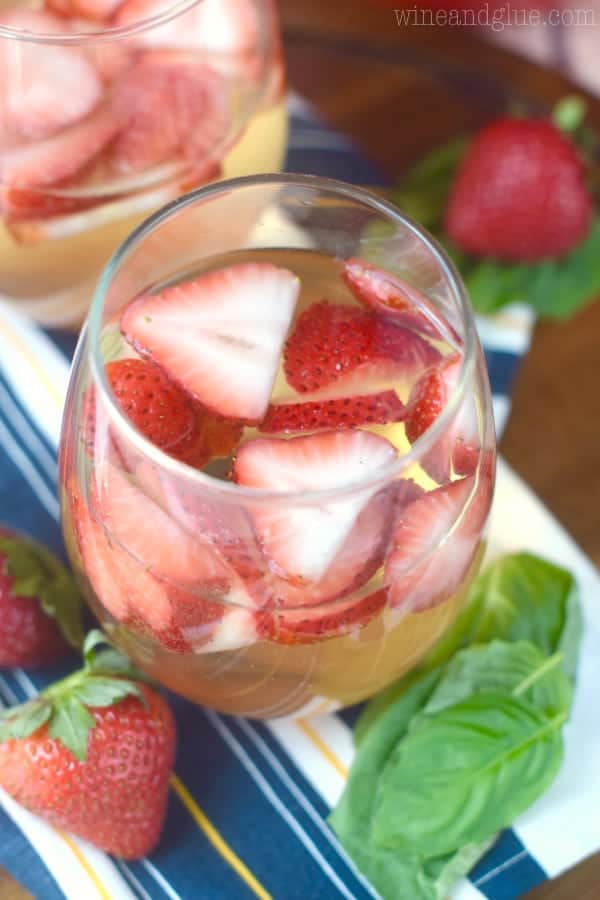 While we worked, the kids "helped." What's weird though, is them "helping" sounded an awful lot like us screaming at them every two minutes to not eat dirt, get off the mulch pile, and not impale their siblings with the pitch fork. Strange, right?
I think they were so excited because they love the idea of gardening. They like the idea of picking things from the garden and eating them . . . the pulling of weeds, eh, not so much. Shoot. I might know where they got that from.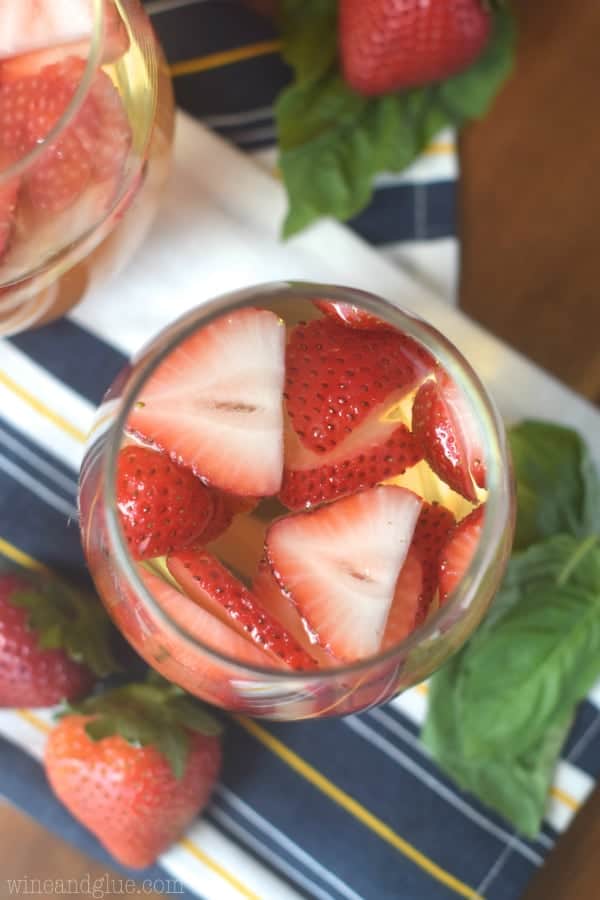 There are so many things that I love to grow in the summer, but I think my favorite might be fresh tomatoes and basil. They remind me of when we landed in Italy and ordered a big giant plate of fresh basil, mozzarella, and tomatoes. It could have just been because I hadn't eaten in like 80 million hours, but it was the best thing I have ever eaten. So I love the idea of recreating that at home.
Ooooorrrrr . . . you know, you can just use the basil to mix up some amazing cocktails! I'm obsessed with the strawberry basil flavor combo. Like with this butter and this mojito. And now this sangria!
I love sangria because it comes together so quickly and can serve a crowd. Doubling it is super easy, and it is so perfect for parties. Here is the caveat with this sangria. You can mull it with the basil leaves for a stronger basil flavor, but it will end up with a slightly green hue. It annoyed me when I photographed it, so I made it again using just the basil simple syrup, it still had that great basil flavor, but you can see in this pictures, no green hue. So, the choice is yours friends. :)
Click here for more sangria recipes.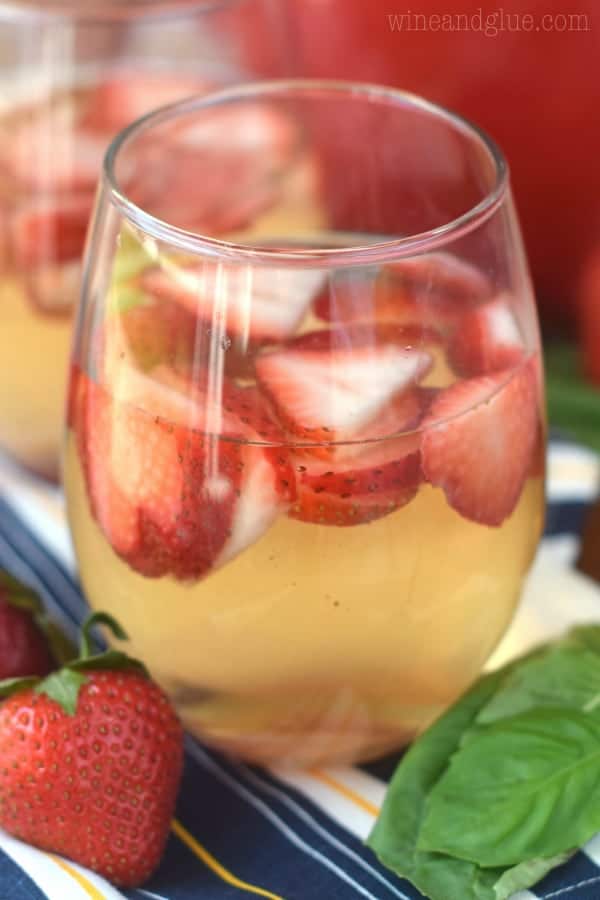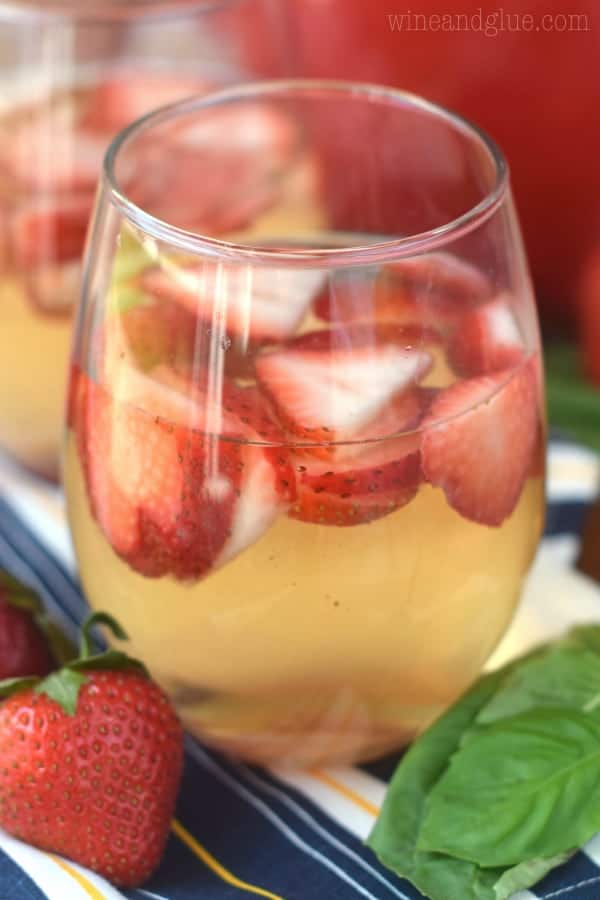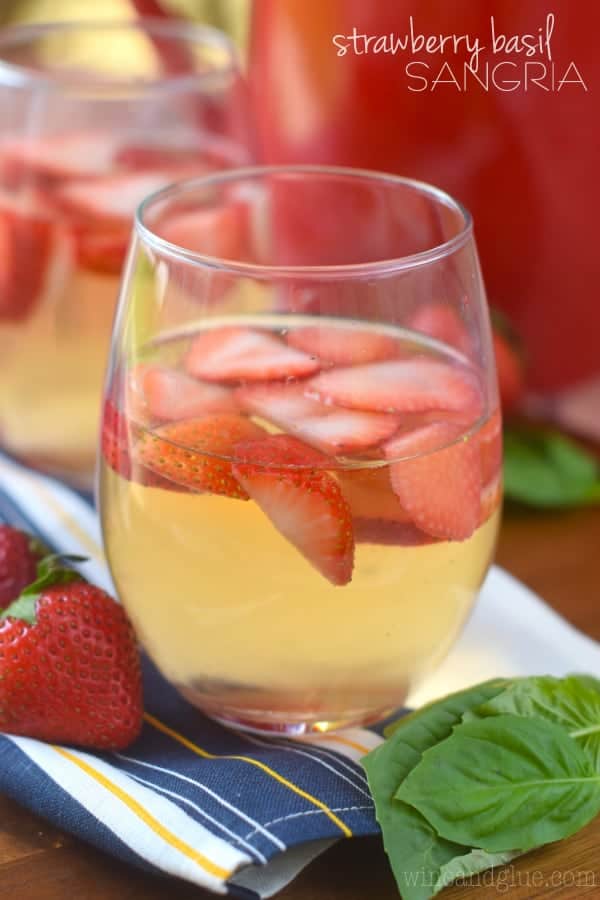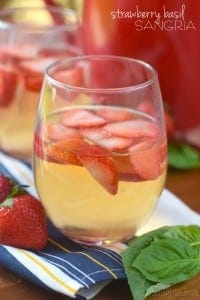 Strawberry Basil Sangria
Ingredients
750

ml

sweet riesling

1/4

cup

basil simple syrup

You'll need 1 cup water, 1 cup sugar, 1 cup fresh basil leaves

8

oz

strawberries

1/4

cup

white rum
Instructions
Make the basil simple syrup by bringing the sugar and the water to a boil over low heat, stirring regularly. Once the sugar is completely combined, add the basil leaves, and allow to cool completely.

Combine the riesling, basil simple syrup (with leaves removed for a clearer color), strawberries, and rum. Refrigerate about 8 hours before serving.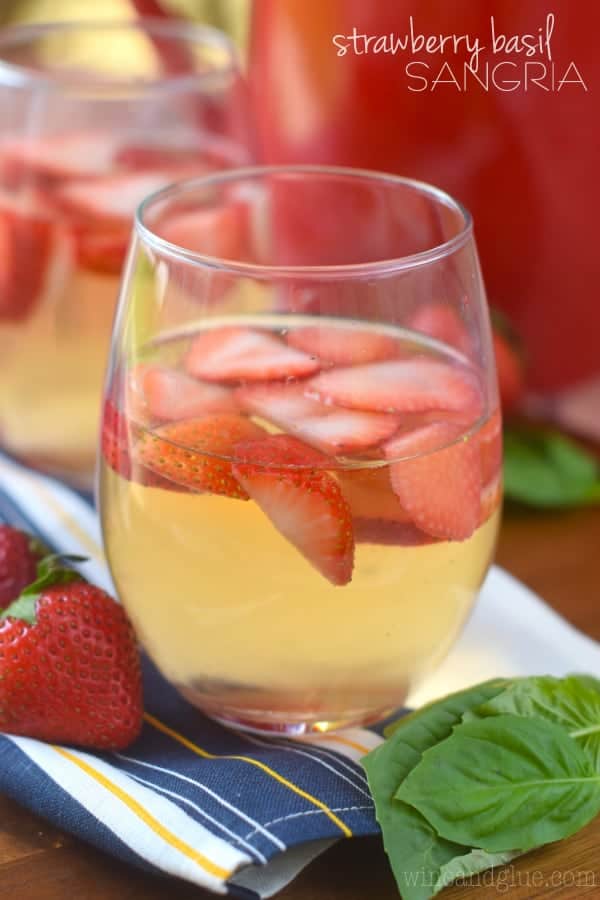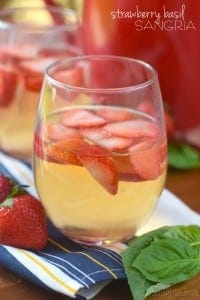 did you make this
Strawberry Basil Sangria