Spicy Thai Basil Fried Rice that is absolutely delicious!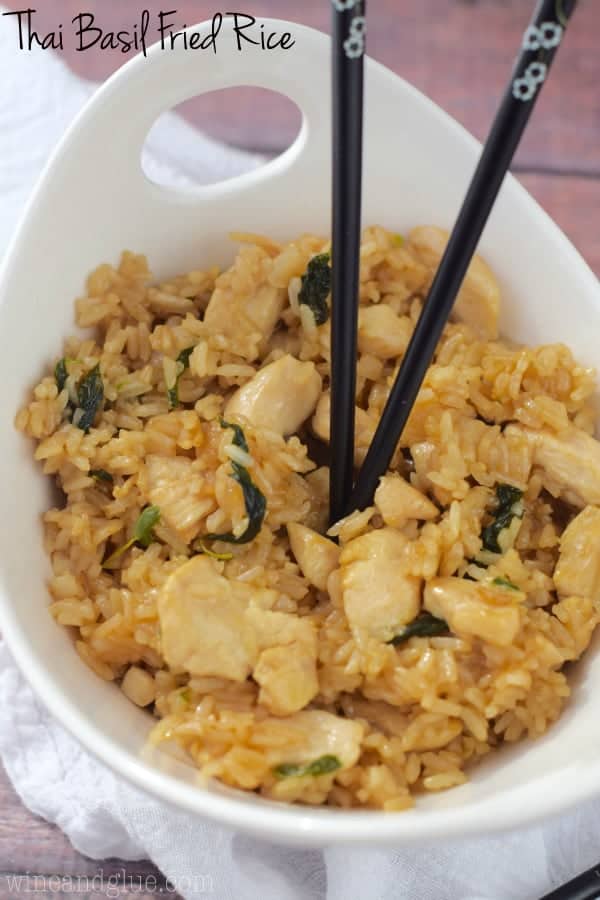 So last night in the car on the way to the grocery store I finally got the truth.
Gavin and I were having a little chitty chat when he started talking about next week's soccer practice, and how it is the last class so it is going to be "parents vs. kids."
Wait. Pause. Can we talk about this for a second?
Do you think I really want to run around in the heat infront of a bunch of other parents who undoutadly brought their high school soccer teams to state championships and have now enrolled their children in soccer class in the hopes that their little Suzy will one day also be carried off the field on the shoulders of her teammates to the roaring cheer of a crowd?
No.
I'm perfectly happy sitting on the sidelines watching Gavin sweet it out in the summer heat while I sip on coffee and let Quinn cover my legs in stickers.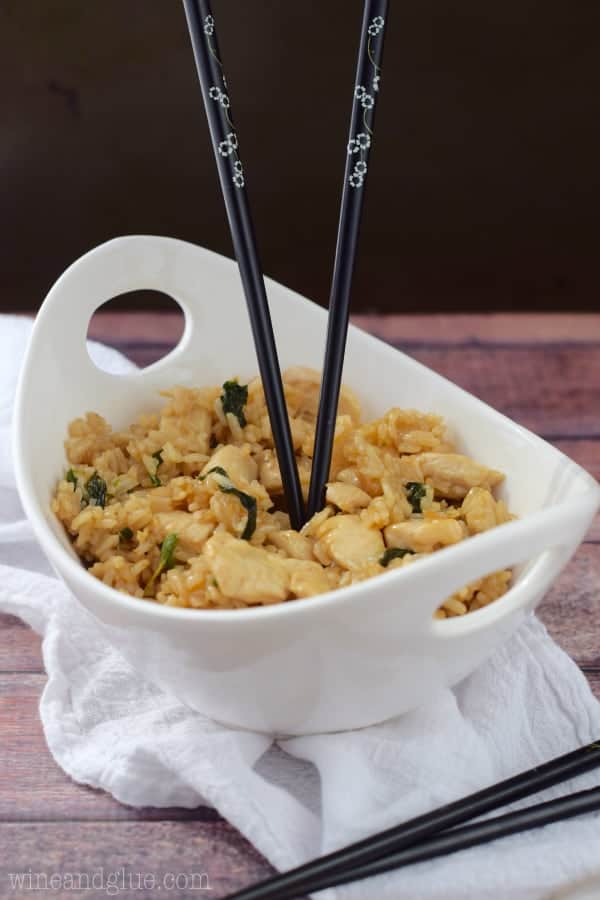 Wait.
I got off track.
So we are talking about this Soccer Game of Doom in the car on the way to the grocery store, and Gavin tells me that he is going to ask his dad if he can take off of work and come play soccer with him.
I say, "What about me, buddy?"
He says, "Well, you are going to have to watch Quinn."
I say, "How come Dad gets to do all the fun things??"
Gavin:  "Because I love him so so so so so so so so so so so so so much!!"
Me:  "And what about me?"
Gavin: "Well . . . I just love him a liiiiiiiiittle bit more."
And there you have it folks.
So what did I do?
Naturally I took him to the grocery store and bought him Lunchables and Lucky Charms that had a toy in it that he wanted.
That took care of things right quick.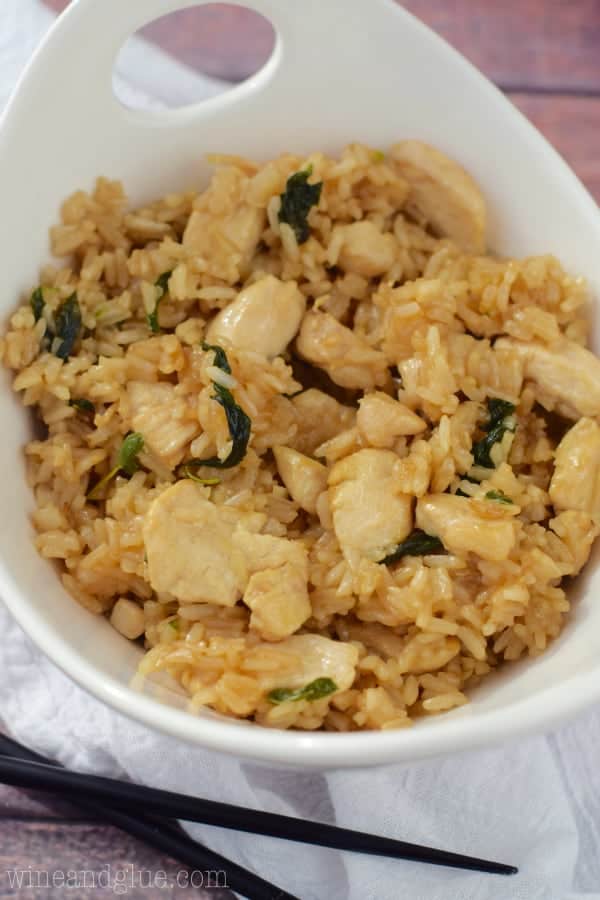 That's right, I'm not above buying my kids love.
And if you want to know the truth, my love can be bought too.
All it takes is a carton of some Spicy Thai Basil Fried Rice from my favorite Thai restaurant. Seriously, this dish is so easy to make, I can't believe that I've never attempted it at home before! I found this recipe online and then just altered a few things so that it would be more like the dish I know and love.
Not only does it come together easily, it really tastes like the dish I love! Now. If only I could bribe someone to make it for me. Hmmm . . . . off to look for new bike gadgets for Nathan!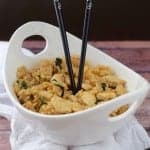 Print Recipe
Thai Basil Fried Rice
Ingredients
4

cups

of day old rice

you can do the same day, but cool at least four hours

1/2

cup

vegetable oil

6

garlic cloves

1/2

a medium onion sliced

1

cup

of basil leaves

the original recipe calls for Thai, I used Sweet and it tasted great

2

jalapeños

sliced width wise

3

TBSP

oyster sauce

2

TBSPs

fish sauce

1

tsp

sugar

1

lb

chicken diced

I used pre cut chicken and it cut down the time a lot
Instructions
Whisk together the oyster sauce, fish sauce, and sugar in a small bowl and set off to the side.

Preheat your skillet and oil over medium high heat.

Add the onions, jalapeños, and garlic and cook until softened, about a minute.

Stir in the chicken and the sauce and continue cooking until the chicken is no longer pink.

Stir in the basil and then the rice, stirring well so that the basil wilts and the rice is completely coated and warmed.
You might also like
Teriyaki Fried Rice