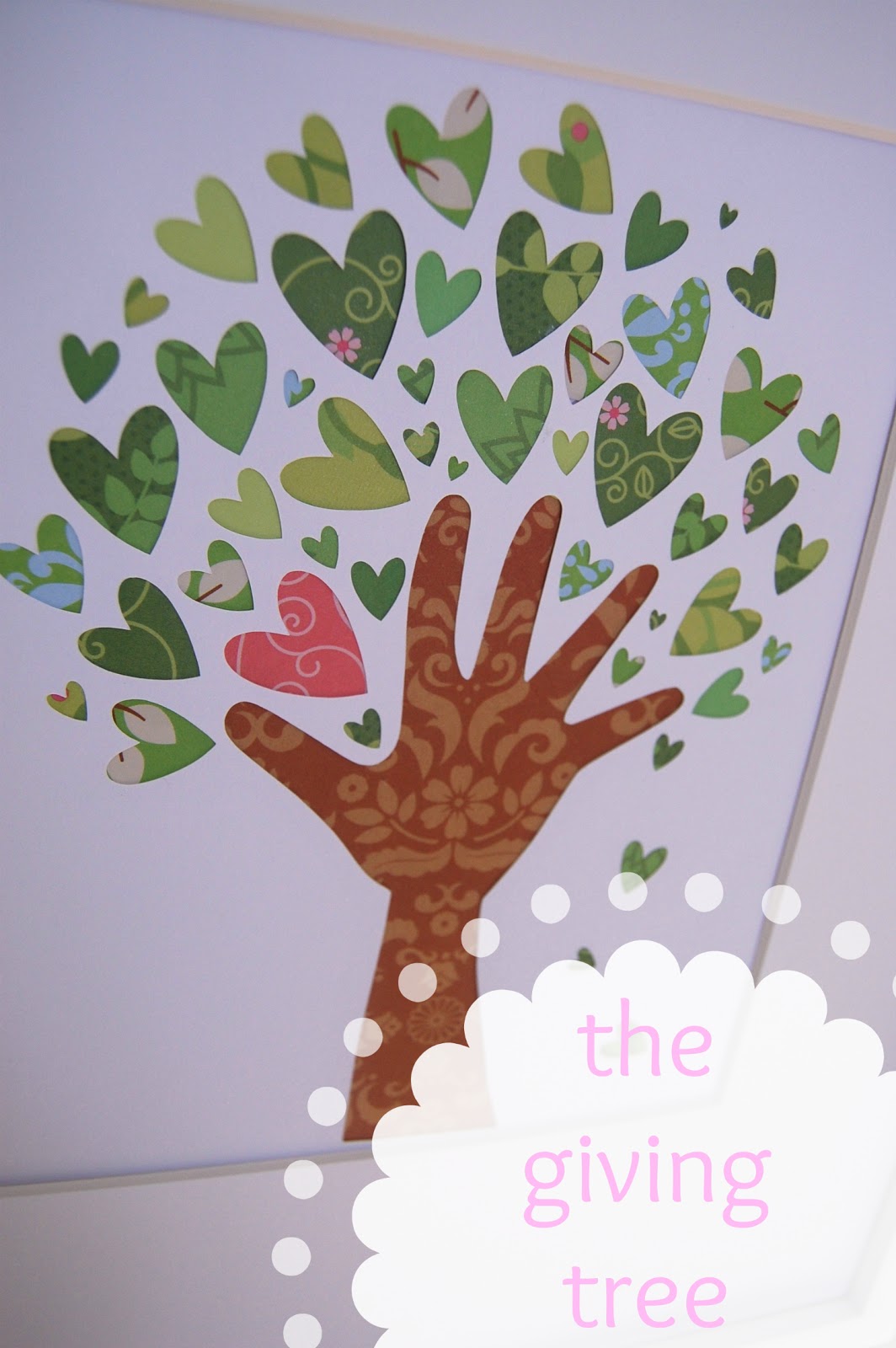 A few weeks ago when I was doing some posting for Valentine's Day, I stumbled across this:
And I became OBSESSED. There was something about the image, especially the way it was created with patterned paper, that I loved.
I became so obsessed, in fact, that tried to work it into the planning of the 100 day party at Gavin's school. 2,000 construction paper hearts and a stomach flu later, I was still obsessed.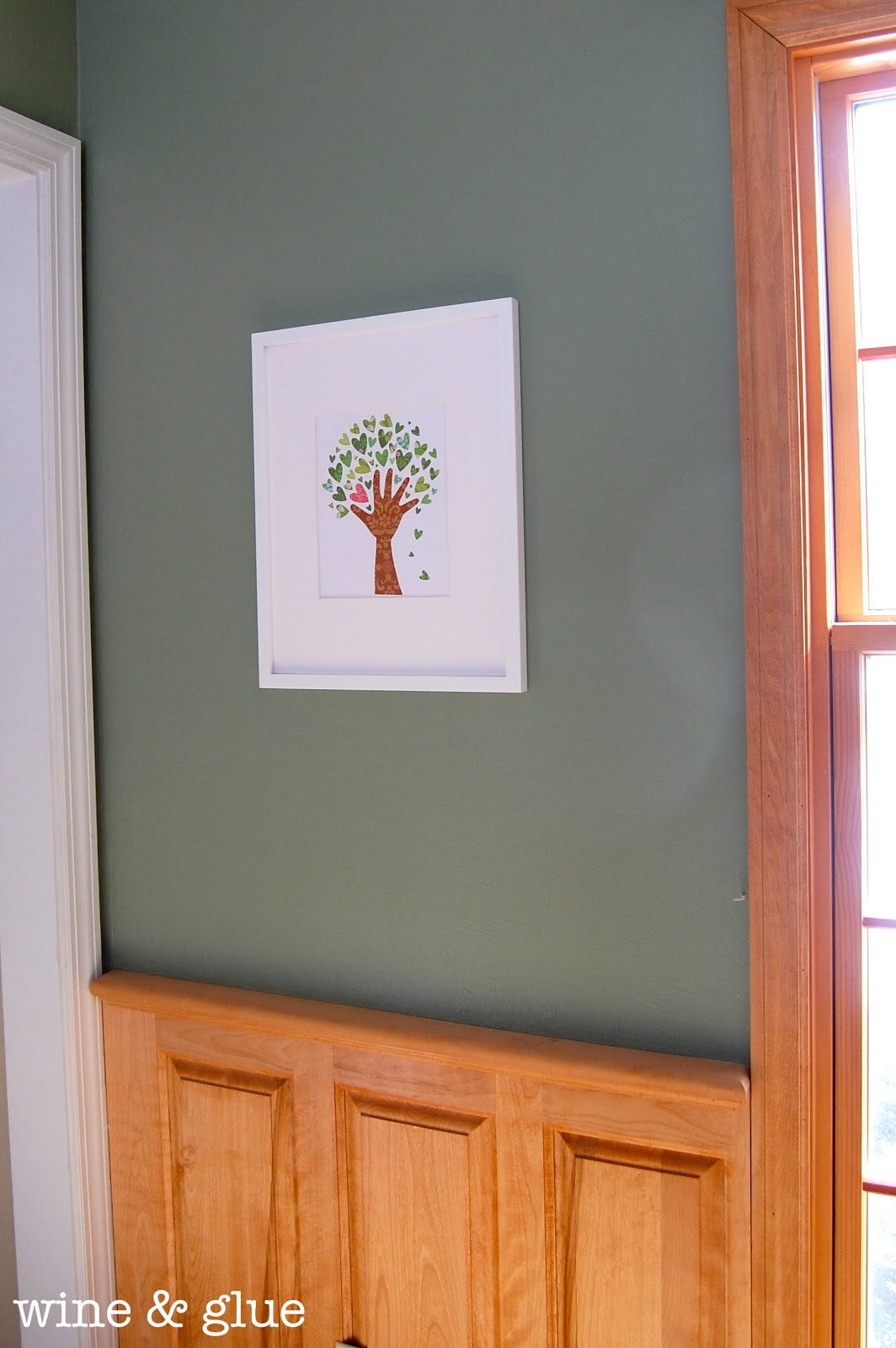 To make this, I actually traced Gavin's hand, scanned that image into my computer and then used the "trace" feature in the Silhouette software.
I love that it is his actual hand.
Then I added some hearts, cut, backed it all with patterned scrapbook paper, and there you have it.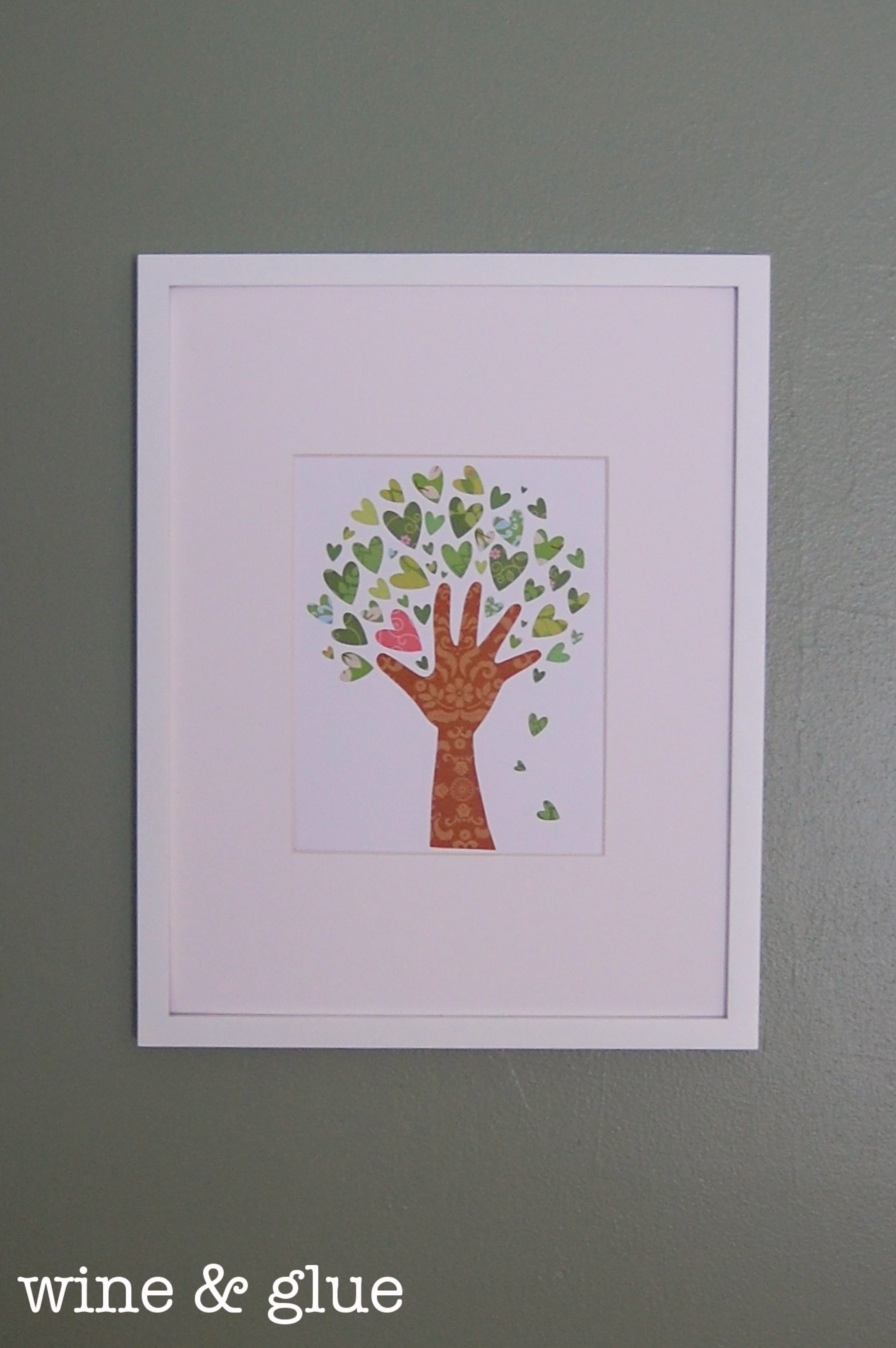 I am extremely particular about what I hang on my walls. It has to be (with the exception of these two awful pieces I got on clearance) something that has meaning to me. Which ends up meaning that I have a lot of photos on my walls, which is nice, but it is also nice to mix it up a little. (It's actually something about myself that I wish I could change, if for no other reason, so my house could be a little more decorated.)  Anyway, this is perfect because it's not a photo, it brings color to my family room, and it's my little nut's hand, so it has meaning.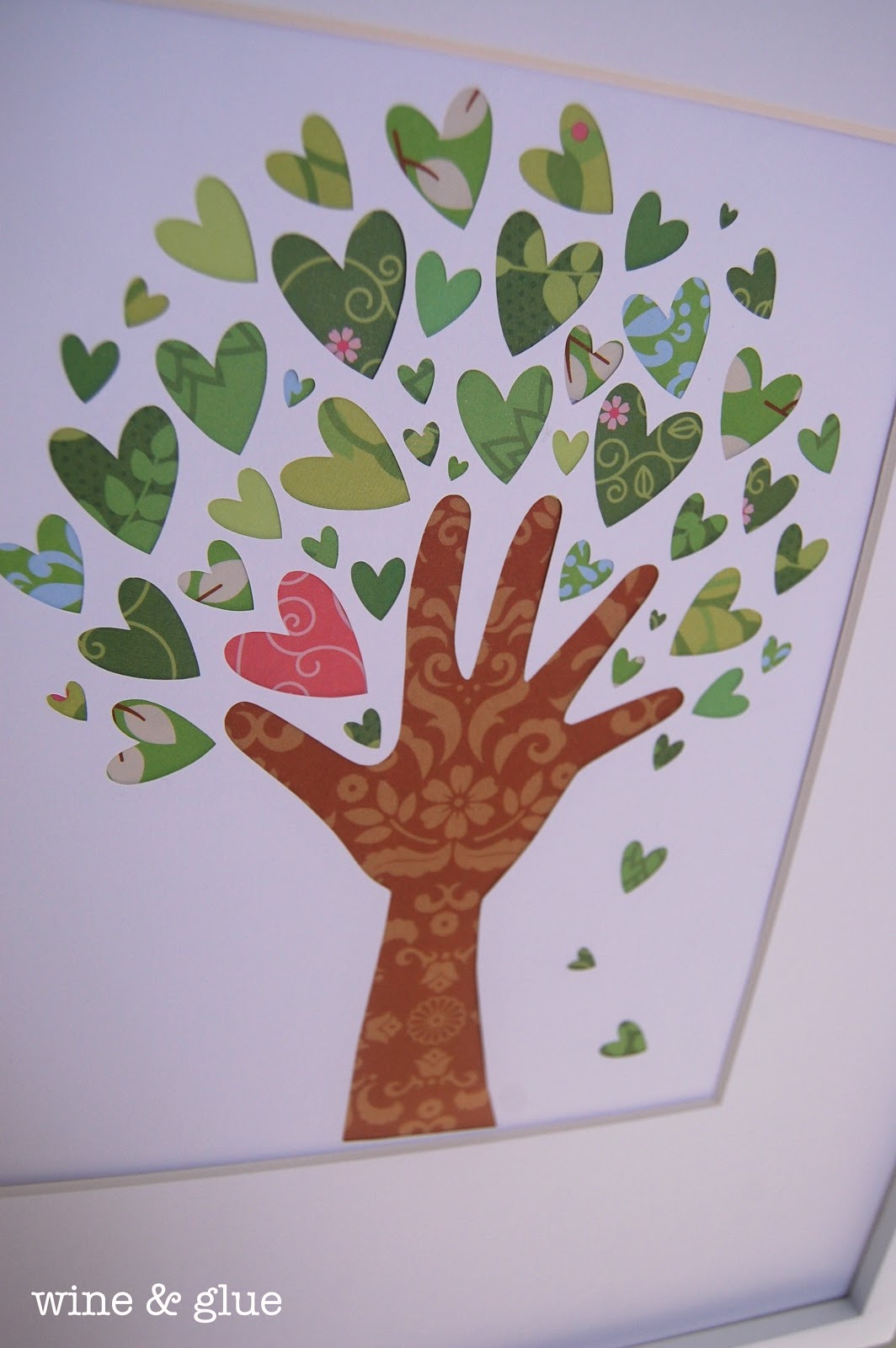 I'm so happy with how it turned out.
And if, on the off chance, you are obsessed with it too, don't worry! I made one for you too. Click here to check it out.