Thin Mint Truffle Bark | Your favorite Girl Scout Cookie in a delicious and irresistible treat!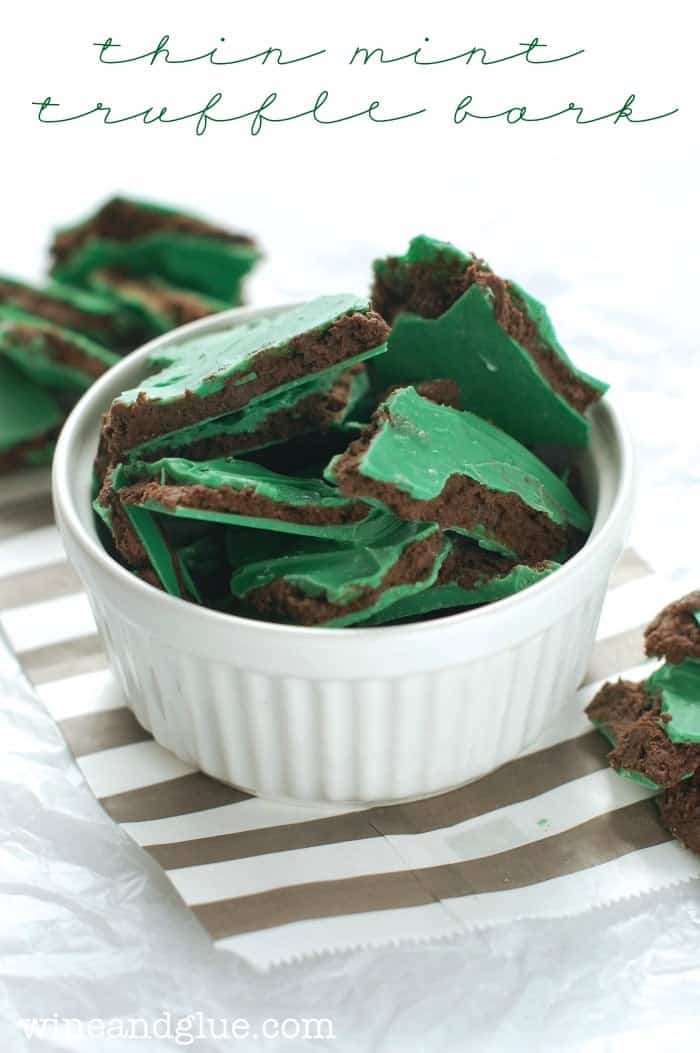 I think it might just be time to admit that I'm a horrible housewife.
I loathe folding laundry. I'd rather run five miles than clean my kitchen. My organizational skills are almost as embarrassing as the infrequency in which I go to the dentist. There are currently three piles of papers and mail . . . just in my kitchen.
It's bad people.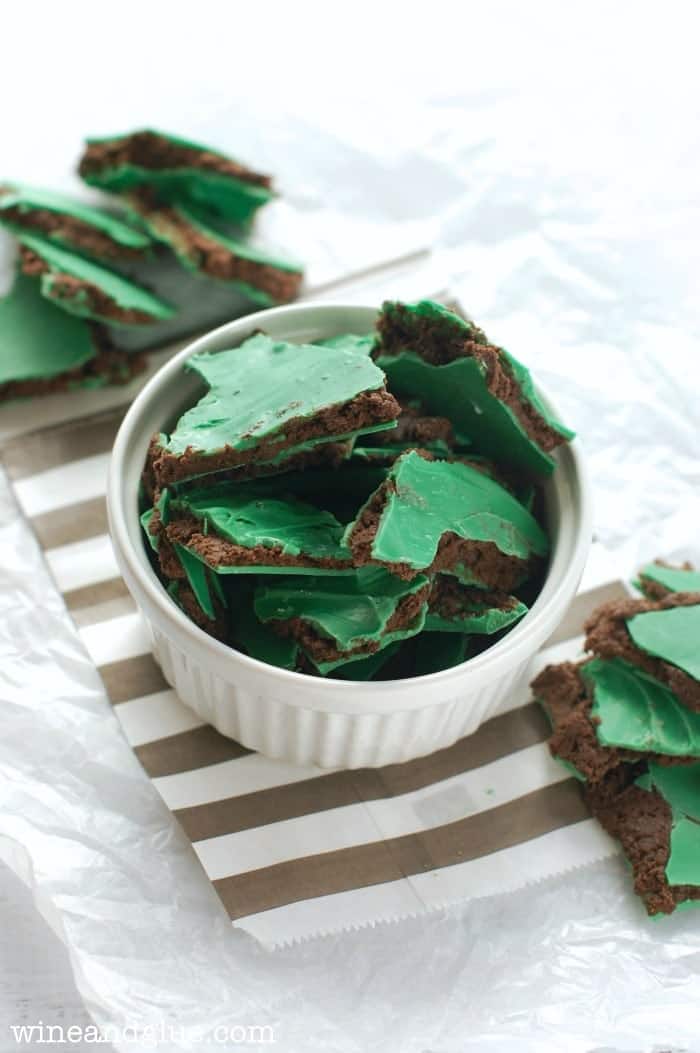 And I really wish that I could blame it all on having two little kids, being pregnant, and working 40+ hours a week from home. But the fact is that it wasn't much better when we didn't have kids. Or a blog. (In fact the blog might just be a big elaborate excuse not to do housework . . . )
Back then we blamed the dog.
I wouldn't really say that I'm lazy. I mean it does take a lot of effort to do the things that I do . . . it's more that I don't want to do things . . . that I don't like to do.
Ha!
Being an adult is rough.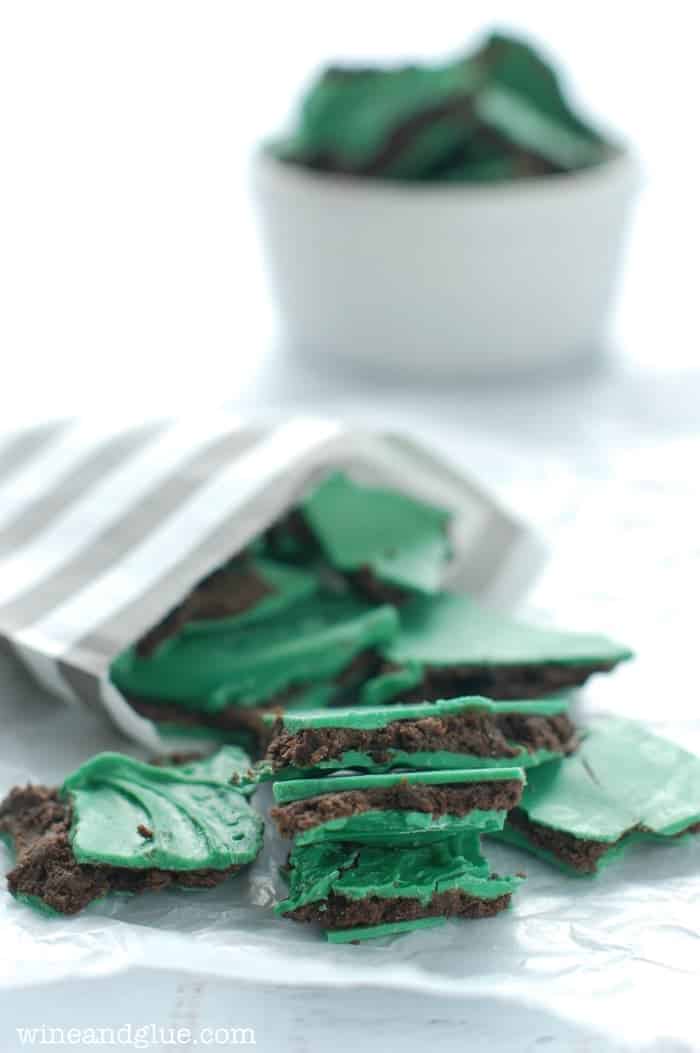 Okay, maybe I am lazy. That's sort of the definition of lazy.
Well! If you are lazy like me, this is the perfect treat to make. It is seriously easy, and SO GOOD. Honestly, you have to be really careful, because it is easy to sneak one (or a dozen) pieces as you are breaking it up.
Two things to keep in mind about this recipe. First, don't spread your first layer of chocolate too thin, because when you go to spread the second layer of chocolate (the third layer of the bark), it is a lot harder to spread on top of the truffle mixture and make thing. Ask me how I know. Second, if you find that you don't have enough chocolate mixture to spread and make that third layer, don't worry. You can always break apart the pieces that are two layers only and fold them over to make the complete bark. Make sense? Good!
I swear you'll have more fun making this bark than folding laundry. :)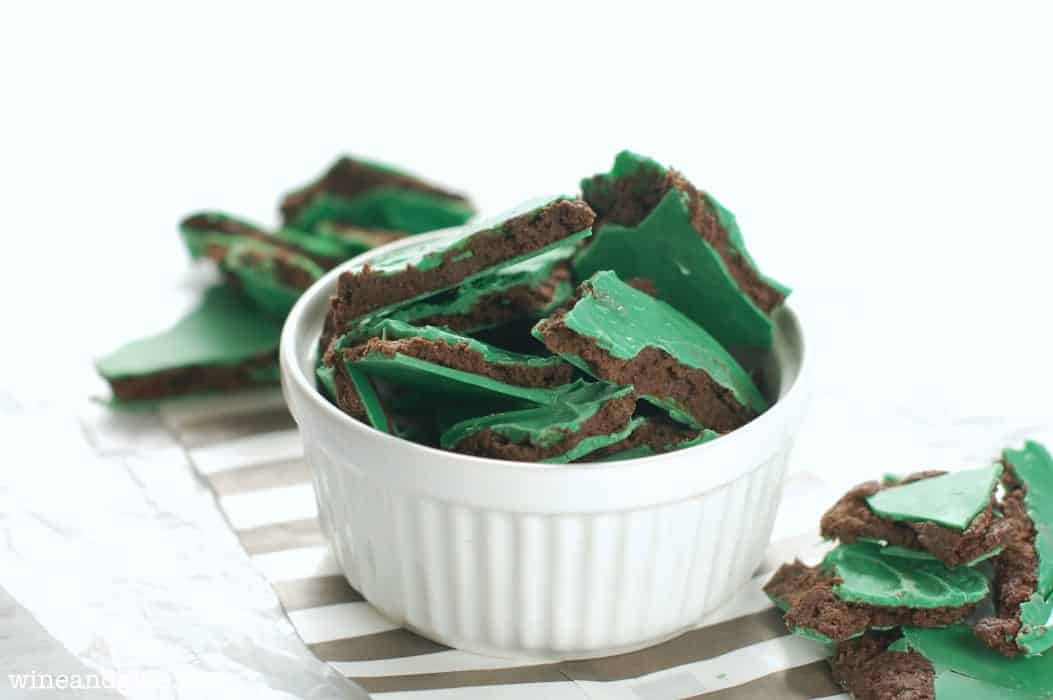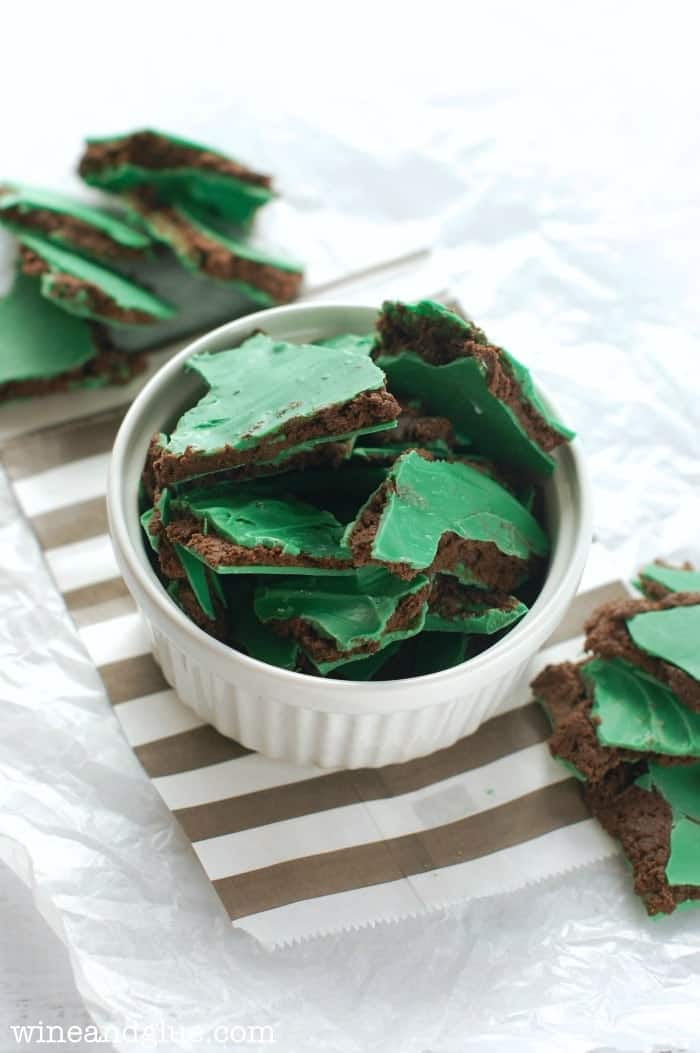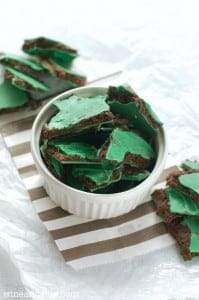 Thin Mint Truffle Bark
Ingredients
9

oz

of Thin Mints

I used the whole 10 oz package of Keeblers Grasshopper Cookies

4

oz

of cream cheese at room temperature

12

oz

green candy melts

divided (I used Wilton brand)

2/3

cup

white chocolate chips

divided
Instructions
Line a baking sheet with wax paper.

Melt 6 oz of the green candy melts and 1/3 cup of the white chocolate chips together in a bowl according to the directions on the green candy melts.

Spread out over the wax paper making sure you don't make it too thin (see recipe notes). Let dry completely (about 20 minutes).

Put the cookies in a food processor and grind to a fine crumble.

Break up the cream cheese into smaller pieces and drop in the food processor. Blend until fully combined.

Spread in an even layer over the first layer of chocolate. Put in the freezer for a half hour.

Melt the second 6 oz and 1/3 white chocolate chips according to the directions on the green candy melts.

Take the first two layers out of the freezer and very gently spread the third layer on. If you don't have enough to make it the whole way, break off the part missing the third layer and fold it over on itself.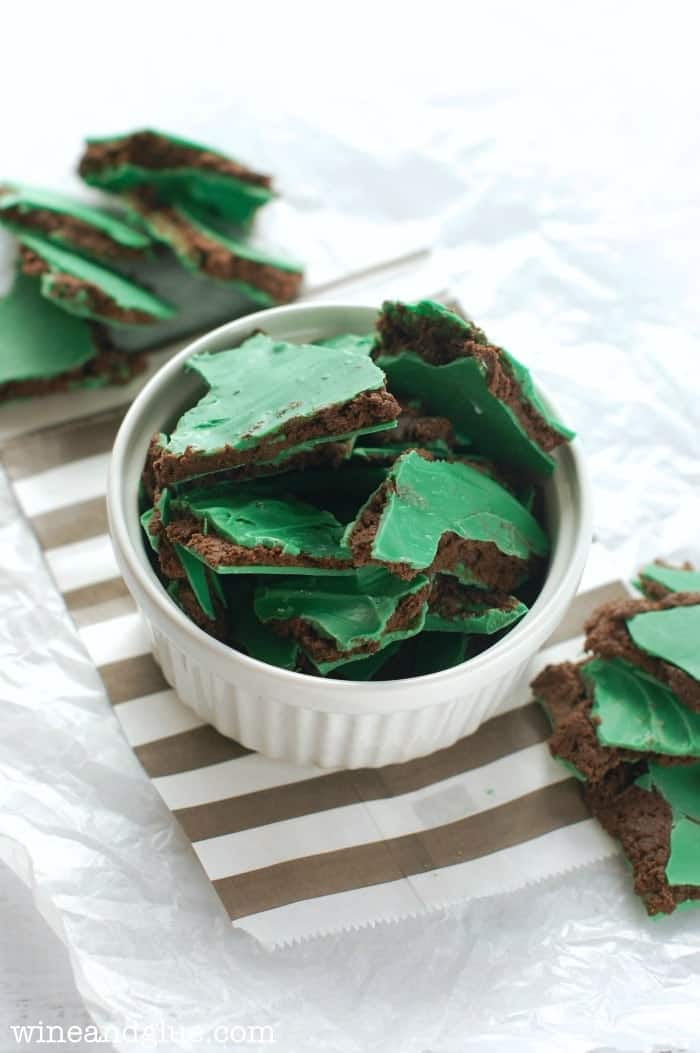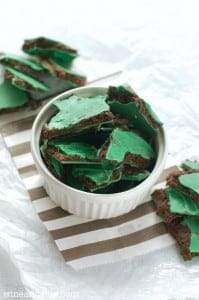 did you make this
Thin Mint Truffle Bark
You might also like
Salted Chocolate Cookie Butter Bark
Mint Creme Brownie Bombs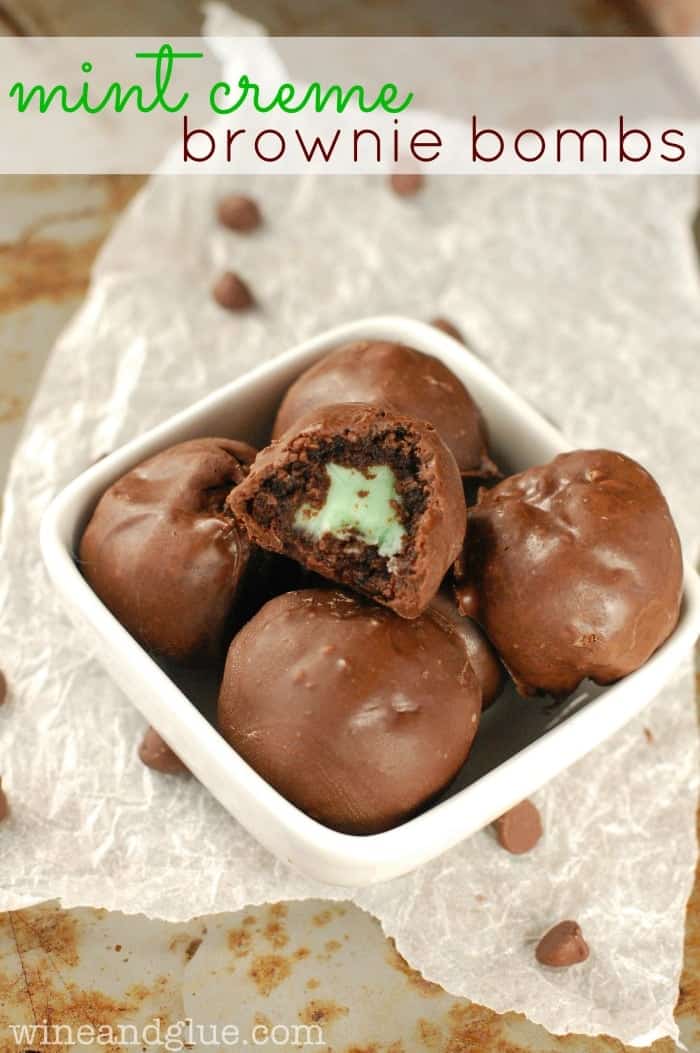 Mint Chocolate Sugar Cookie Pudding Cups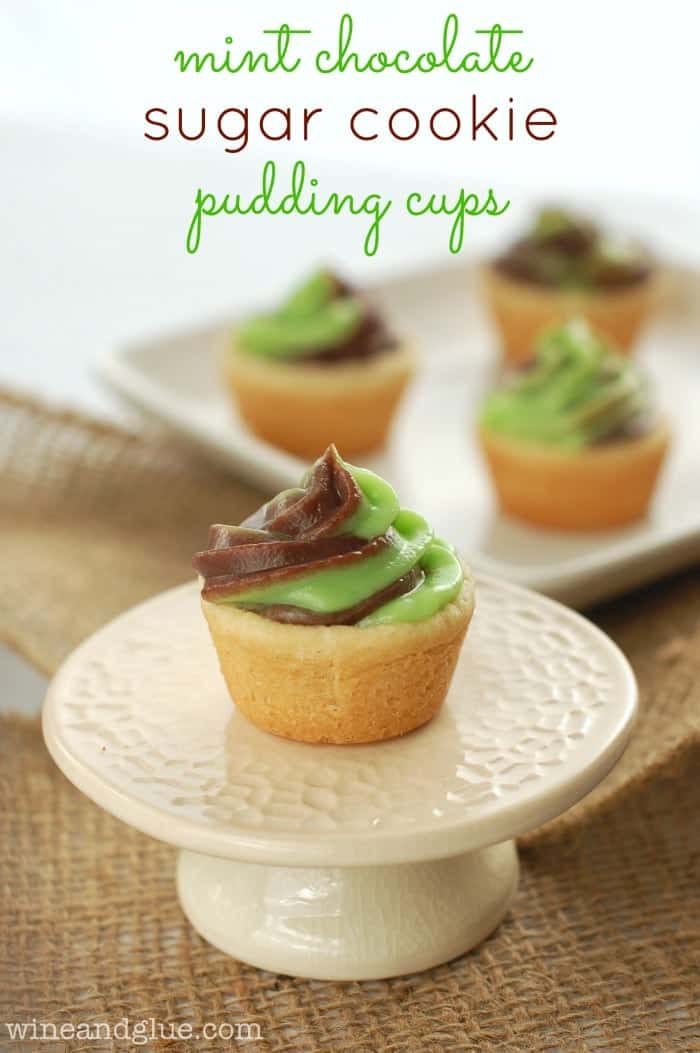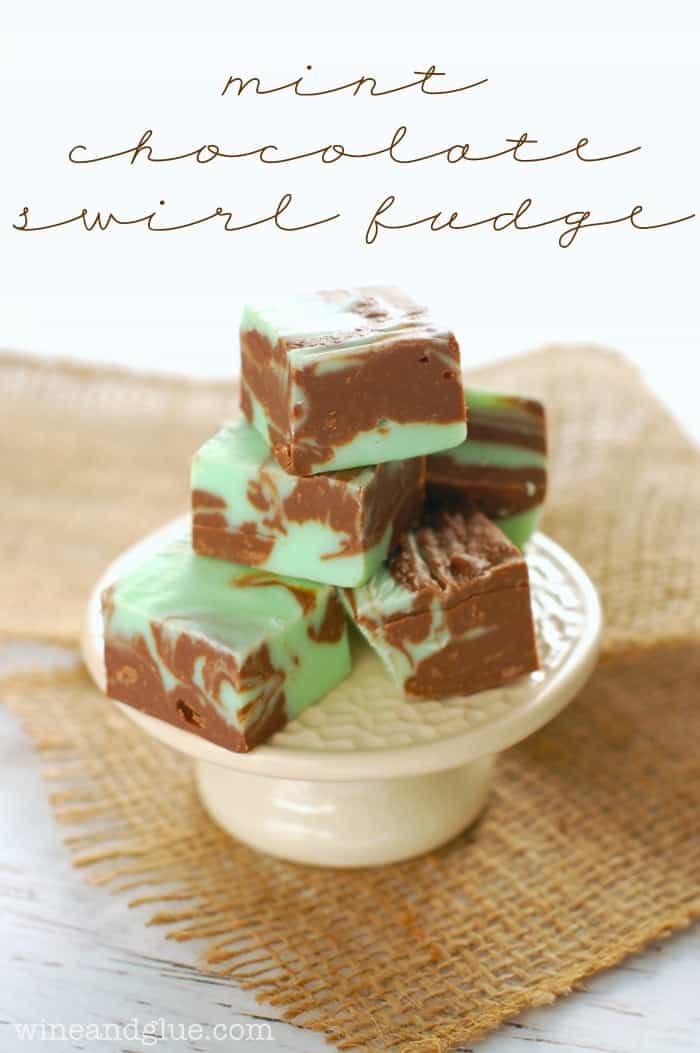 Copycat Shamrock Shake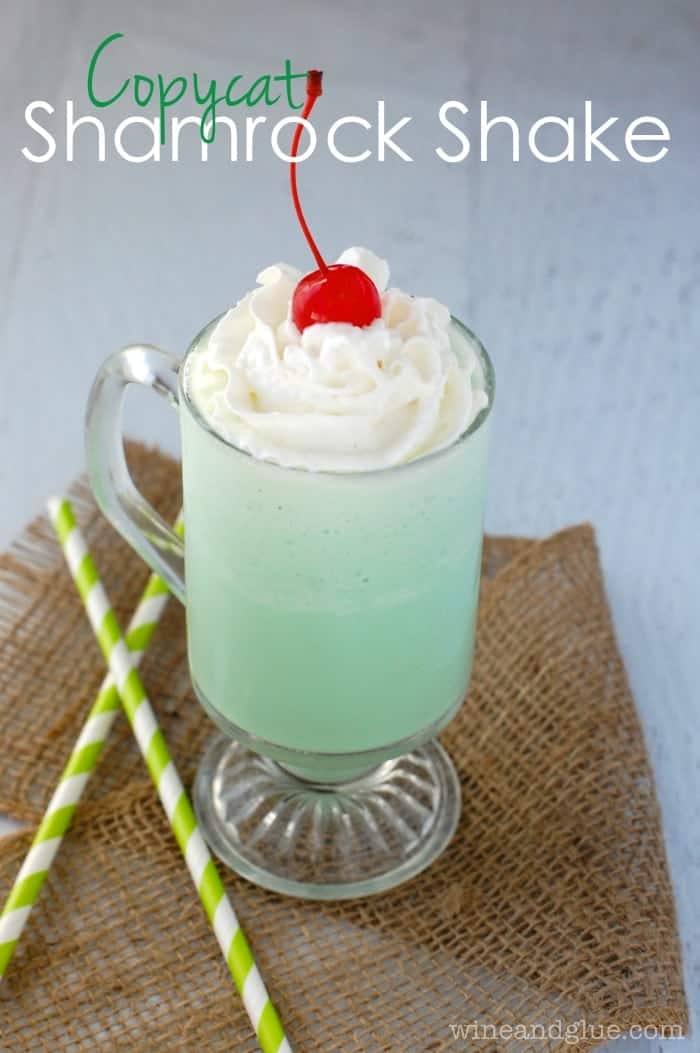 Mint Oreo Bark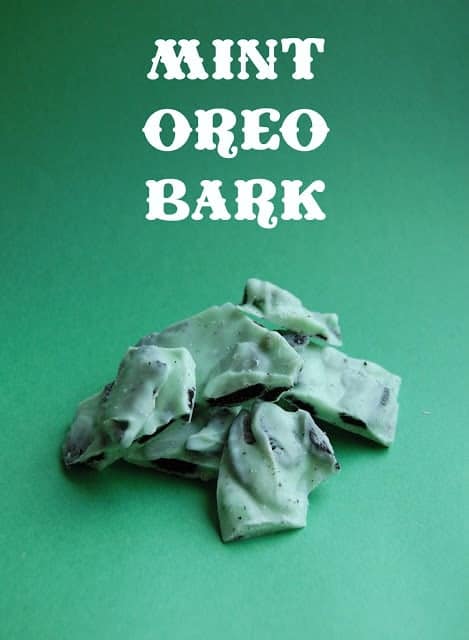 Mint Chocolate Truffles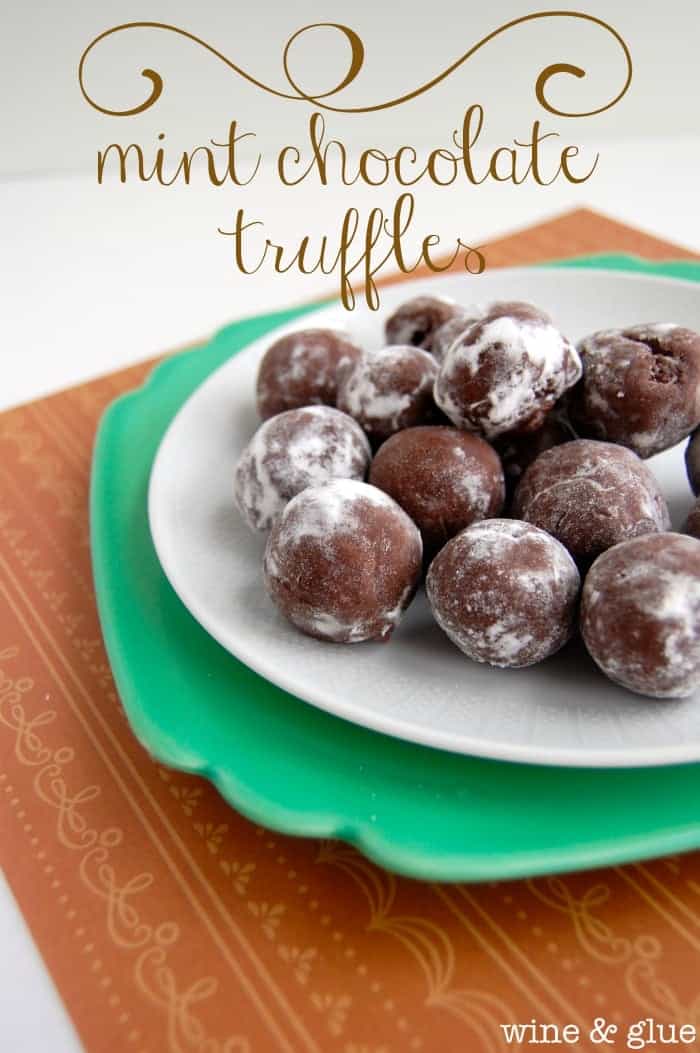 Mint Chocolate Brownies