Simple and easy tips for decorating cookies with kids! Make something that is supposed to be fun, actually FUN!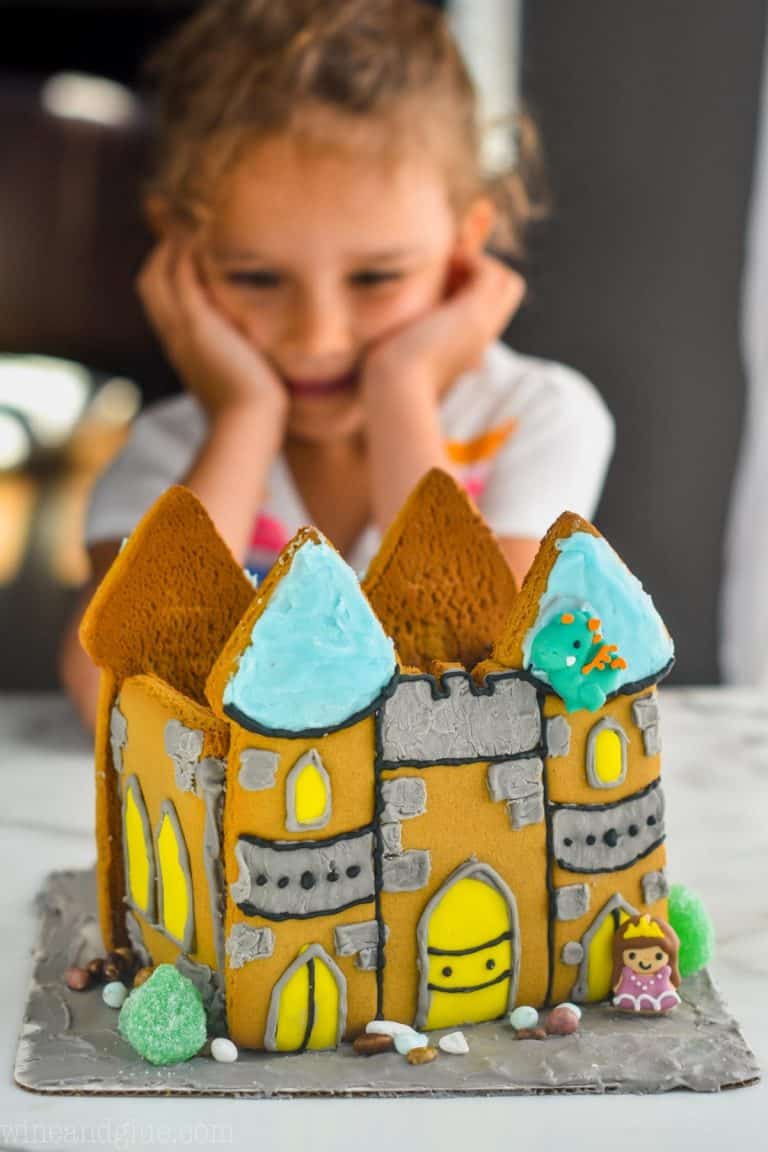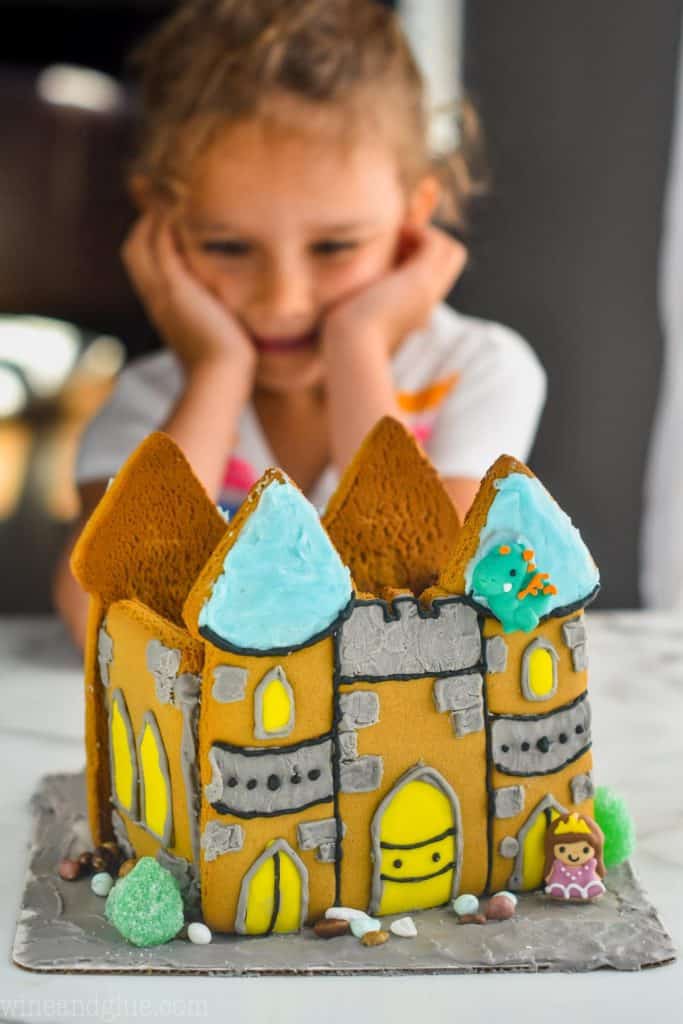 I'm excited to be partnering with Wilton to share these easy tips and their amazing Cookie Creations!
I am totally one of those moms who wants to embark on super fun activities with my kids and then, so often, part way in I realize that something that was supposed to be super fun has gone terribly awry and we are all miserable. One of those things: cookie decorating. After about a million years of being a mom, I have a few simple tips that will make this fun activity actually fun.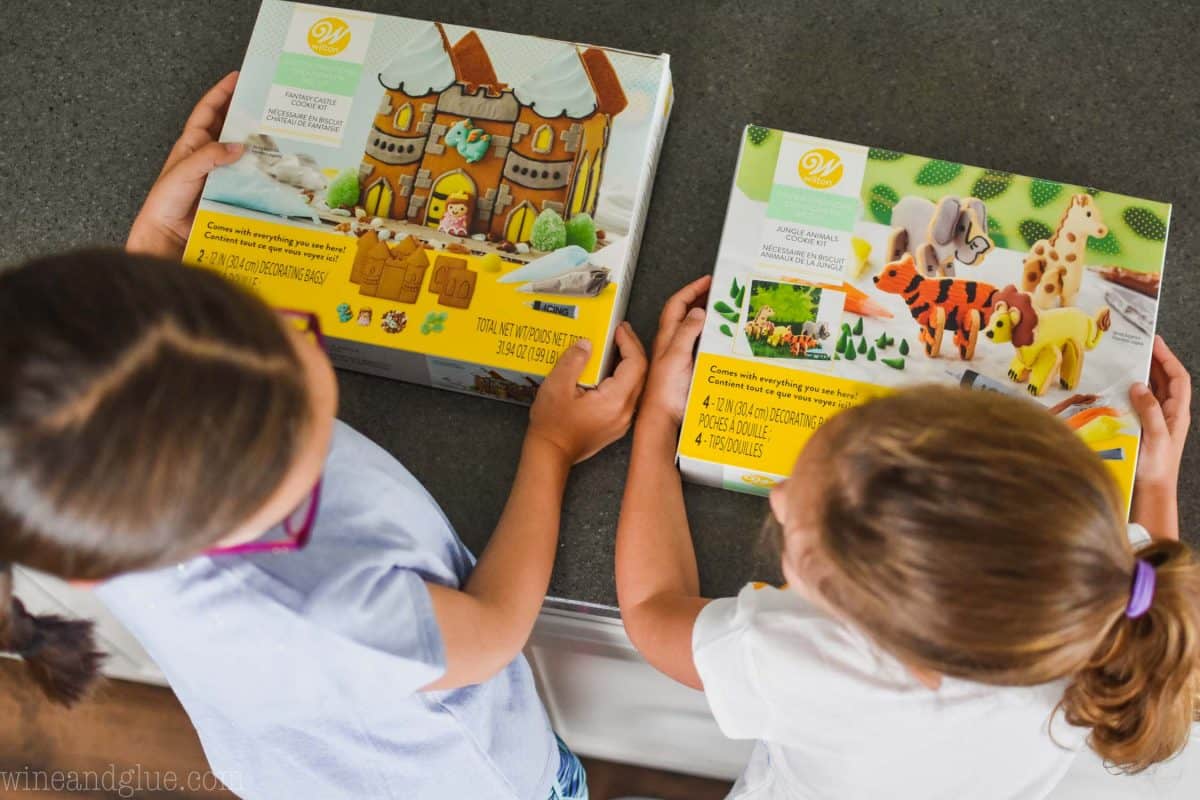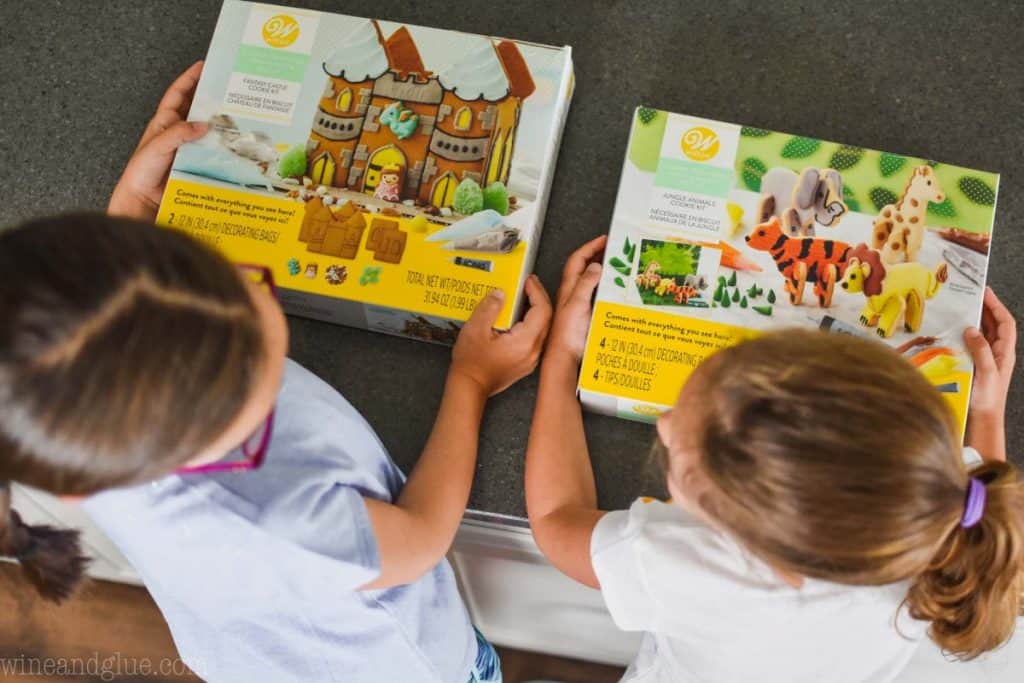 START COOKIE DECORATING AFTER THE COOKIES ARE MADE
I know that we all think it will be fun to get them involved in the throwing in of the flour and the breaking of the eggs and the mixing it all together. Guys. This is a marathon, not a sprint.
Start the fun with your kids at the point they actually want to be involved in: the decorating.
This is one of the reasons I love Wilton so much. They have so many great kits that get your kids involved exactly at the point they want to come in. We recently tried out their Cookie Creations Activity Kits, and we are absolutely smitten. They have four great kits to pick from and they all contain everything you need for your kids to really enjoy cookie decorating with you.
With those fun themes, every kid will find one they love.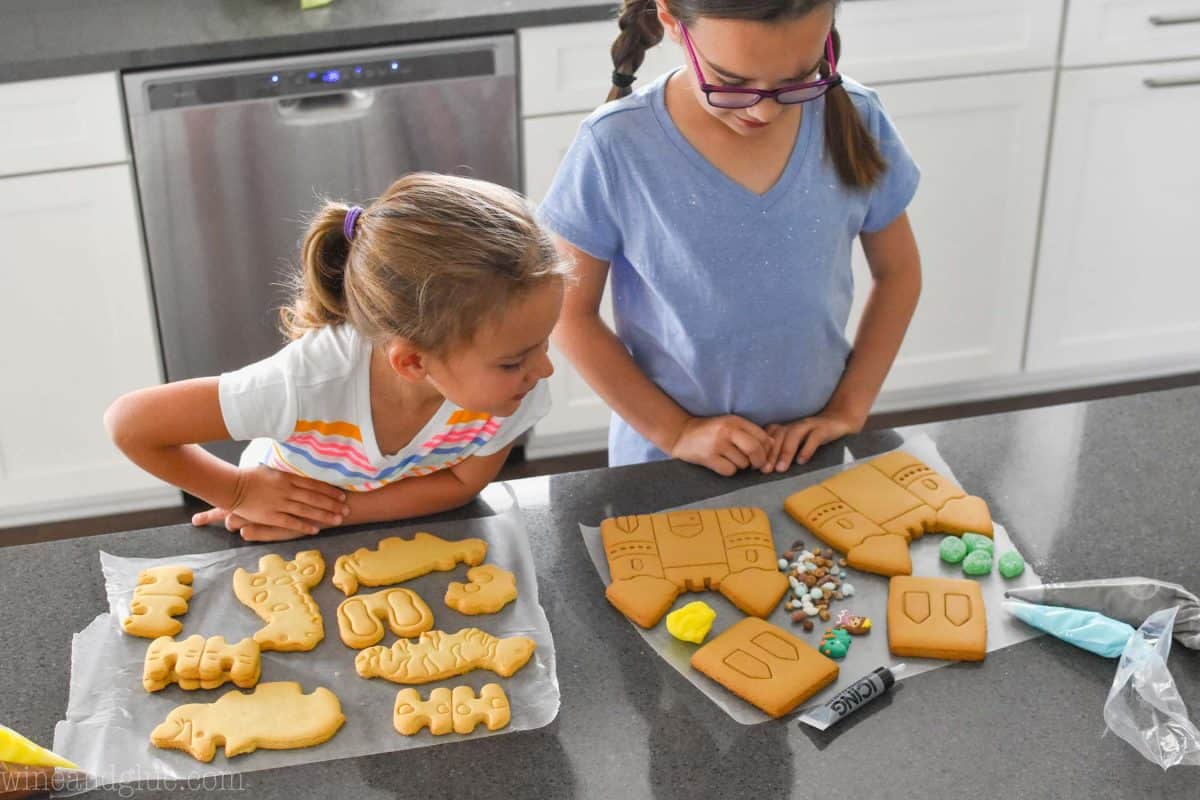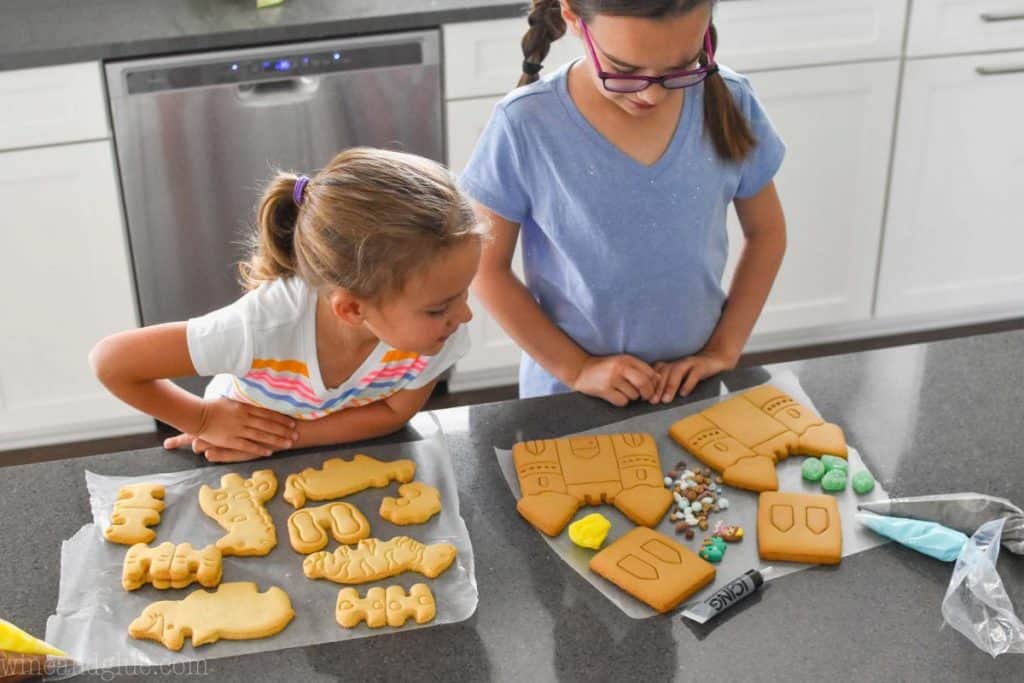 SET OUT ALL YOUR SUPPLIES BEFORE YOU START
Before you even call them in from outside to wash their hands, set out all the supplies they need to decorate. I like to:
Take small portions of sprinkles out of containers and put them in small bowls.
Pre color icing and put it in reusable piping bags.
Get creative with other candies and put them out to use as well.
As I mentioned, each Cookie Creation Activity Kit comes with every single thing you need to make these fun themes come to life. It as your cookies, frosting, icing, and fun candies and sprinkles for decorating! Makes life super simple.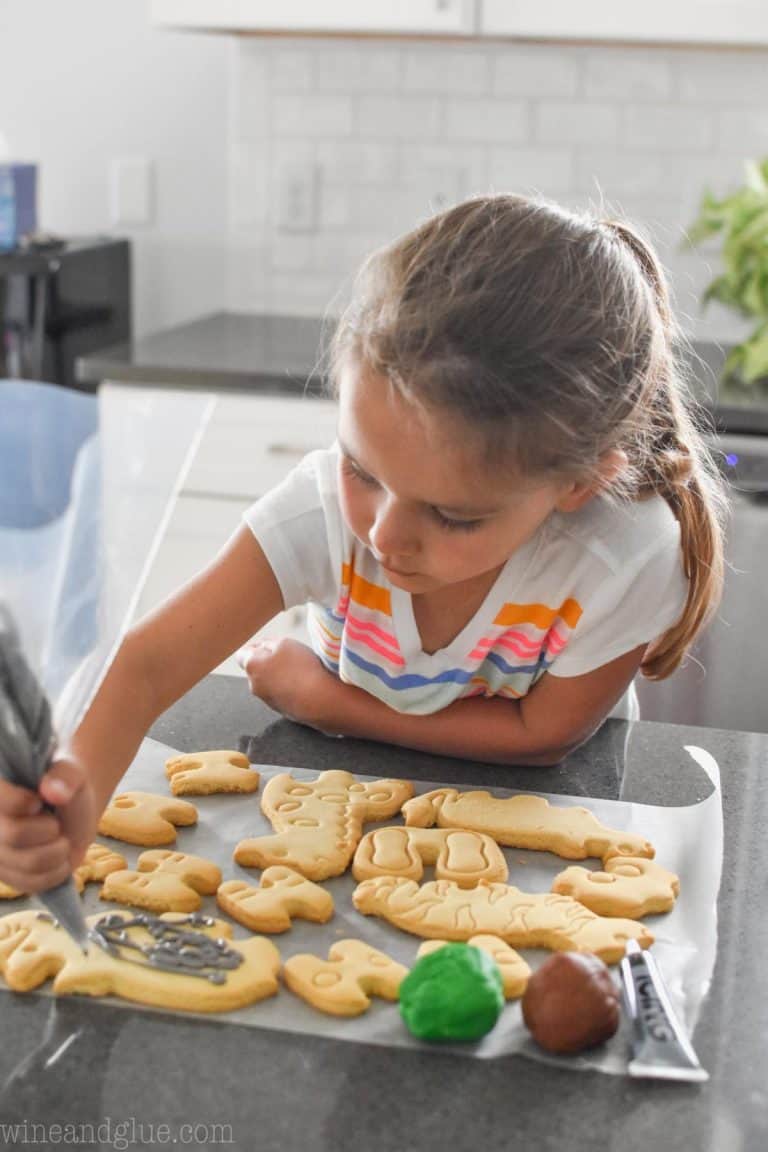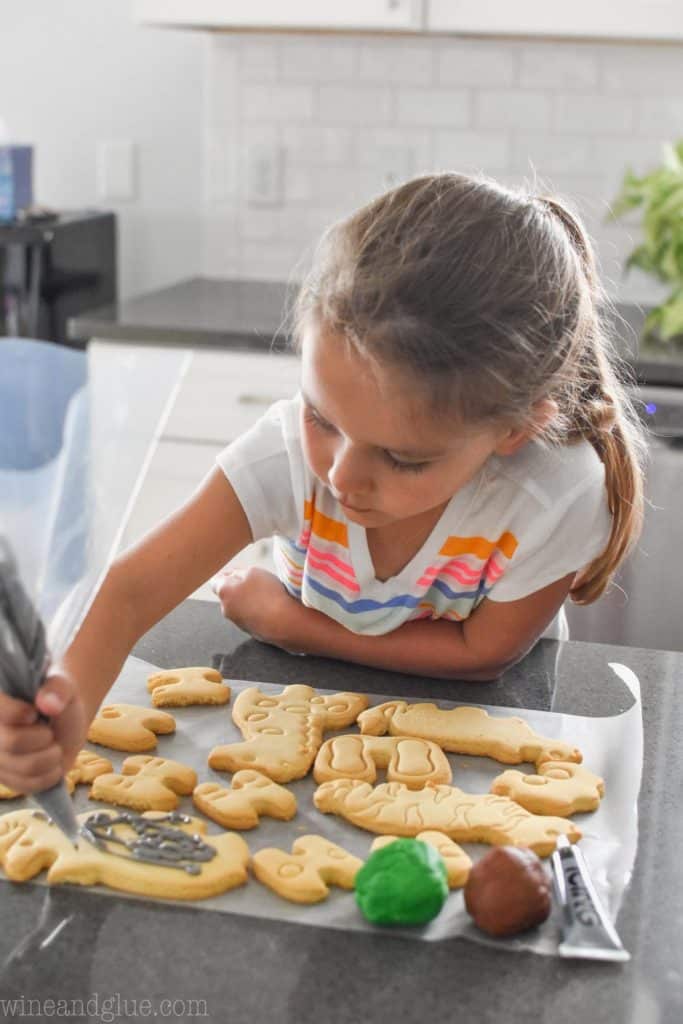 CREATE WORK STATIONS WITH WAX PAPER OR BAKING SHEETS
Okay, so this may sound like I'm wanting to keep the counters clean – and truth be told, I do love a clean counter more than is reasonable. But nope! The real goal here its to give siblings their own space. My kids are notorious for getting all up in each other's business. By giving the girls their own little square of wax paper to stay on, they totally stayed focus on what they each were doing.
We let our girls each have their own Cookie Creations Activity Kit, but there is so much to do with each kit, I could have easily given Piper the elephant and tiger from the jungle set and Quinn the giraffe and lion.
They were so excited to decorate!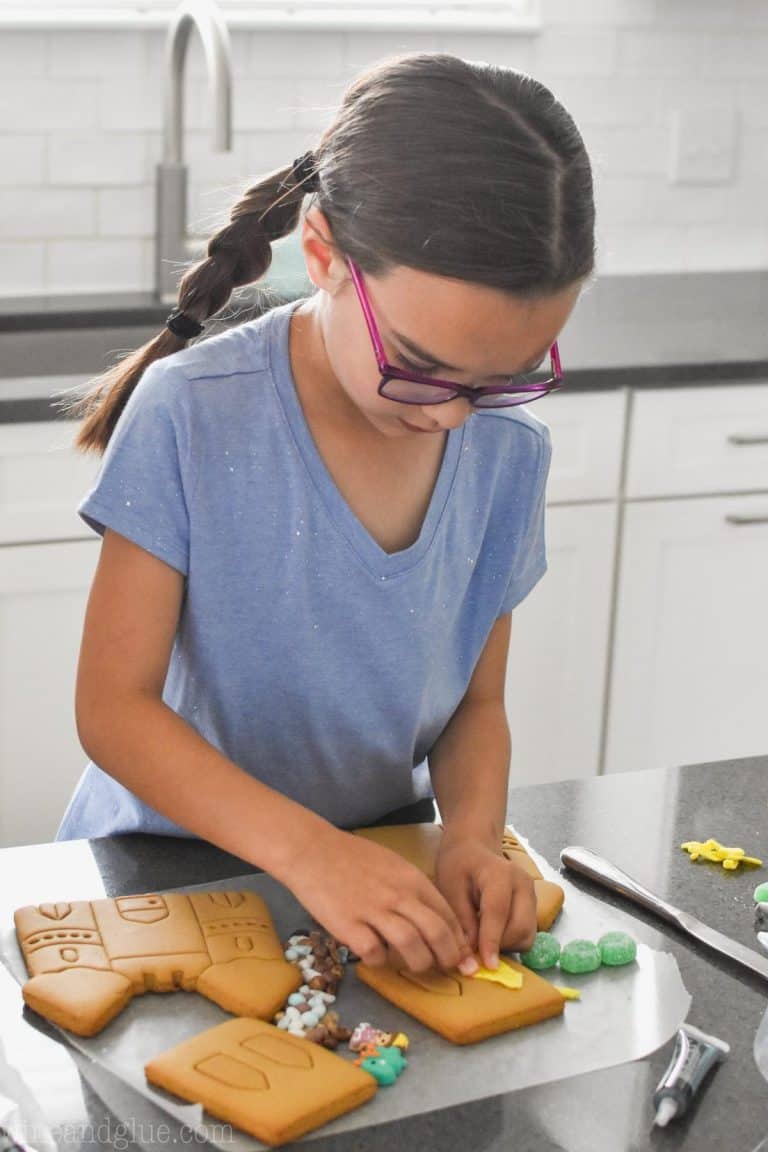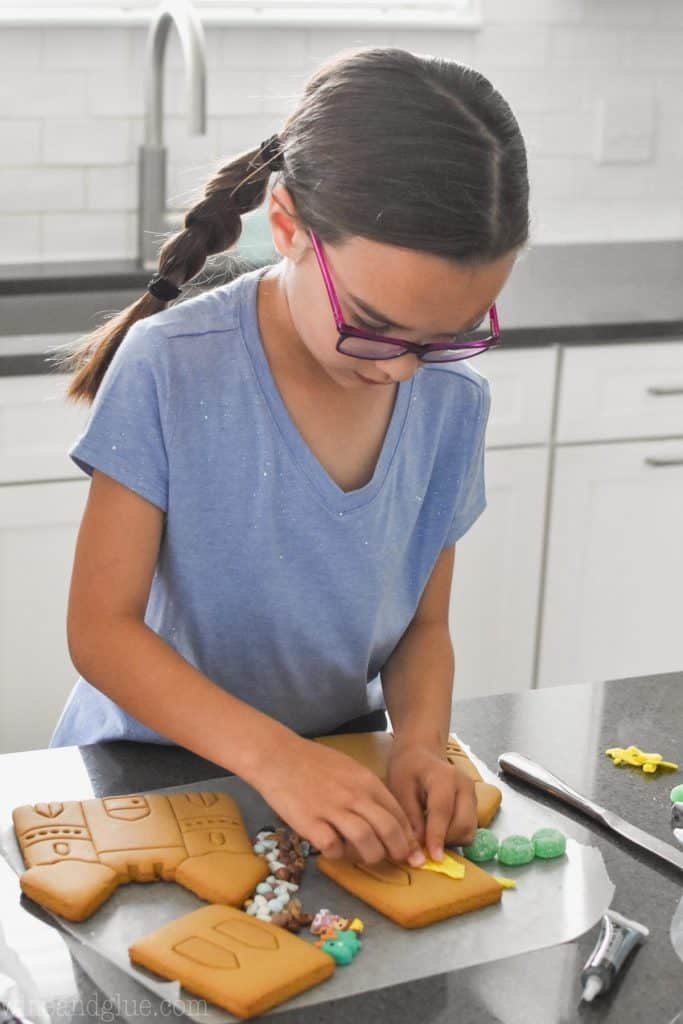 REMIND YOUR KIDS IT DOESN'T HAVE TO BE PERFECT
Remind your kiddos that their cookie decorating doesn't have to be perfect! (Maybe, cough, remind yourself of that too!)
Do you see that extreme look of intensity on Quinn's face? She wanted her castle to look exactly like it did on the box. This was such a good learning experience for her. We talked to her a lot about not worrying about things being perfect, but instead focusing on having fun. We also talked to her a lot about how fun it is to be original, unique, and creative!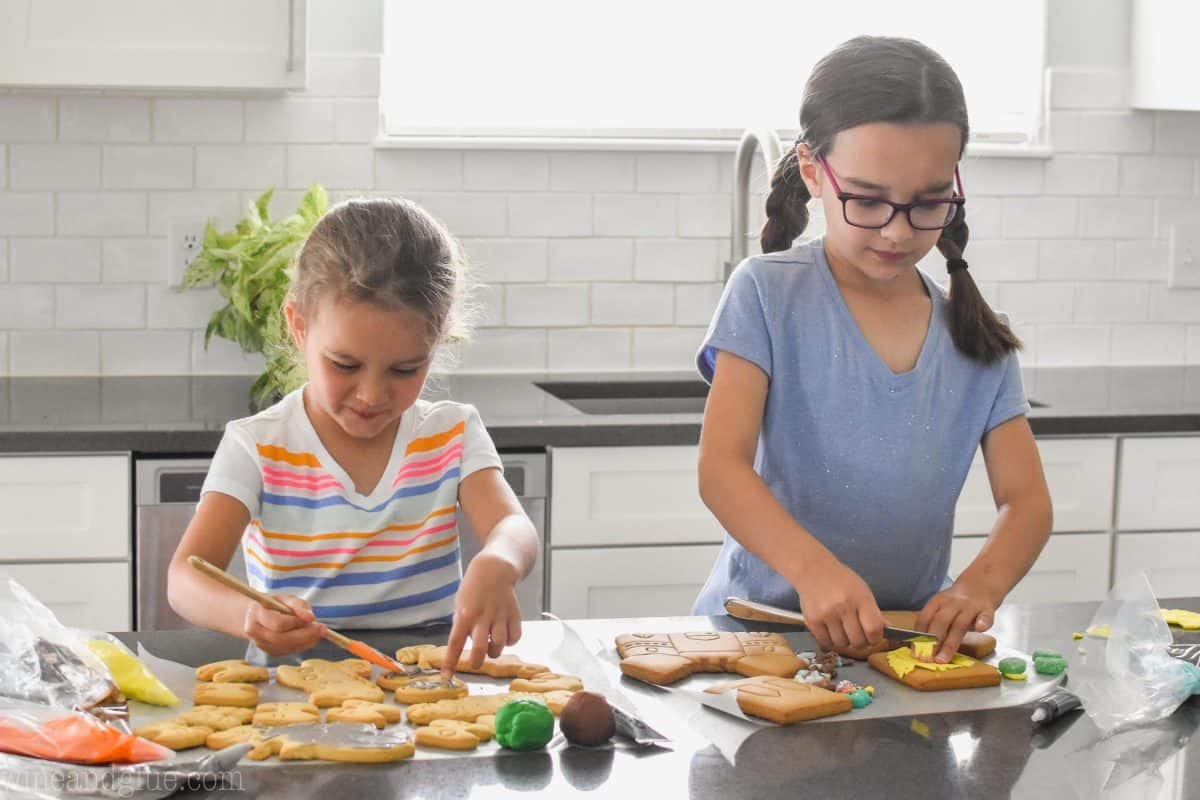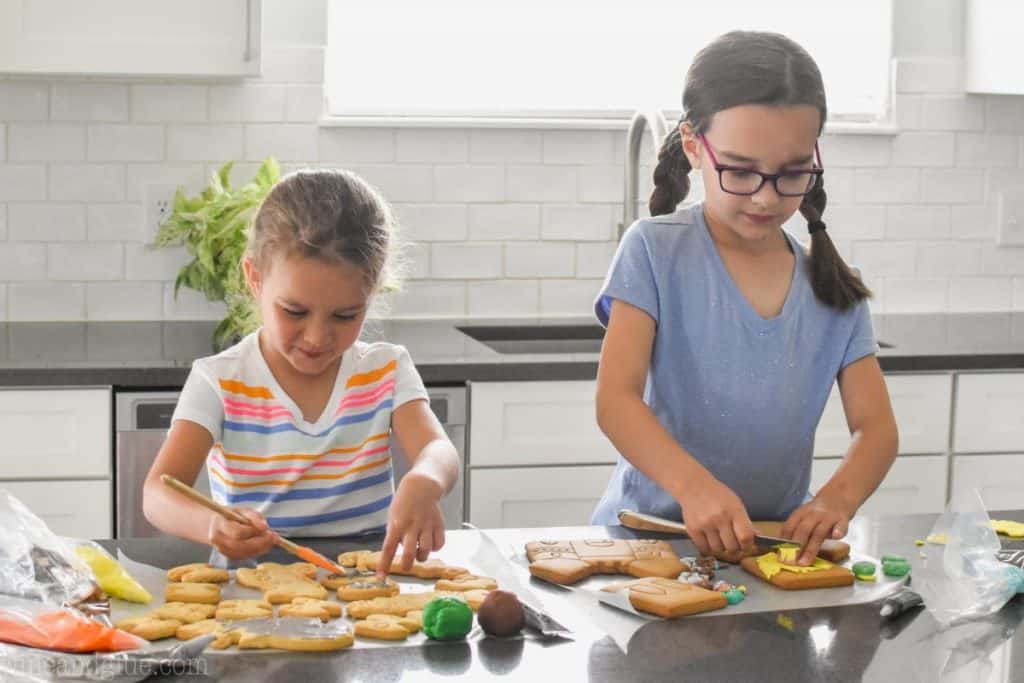 TAKE BREAKS AND GO WITH THE FLOW
Every single time I have ever decorated cookies with my kids they are super excited for about 15 minutes, and then they decide to do something else.
But! They always come back. I've learned that sometimes they just need to take a break from their activity, get a snack, and come back to it after spinning in circles for a minute.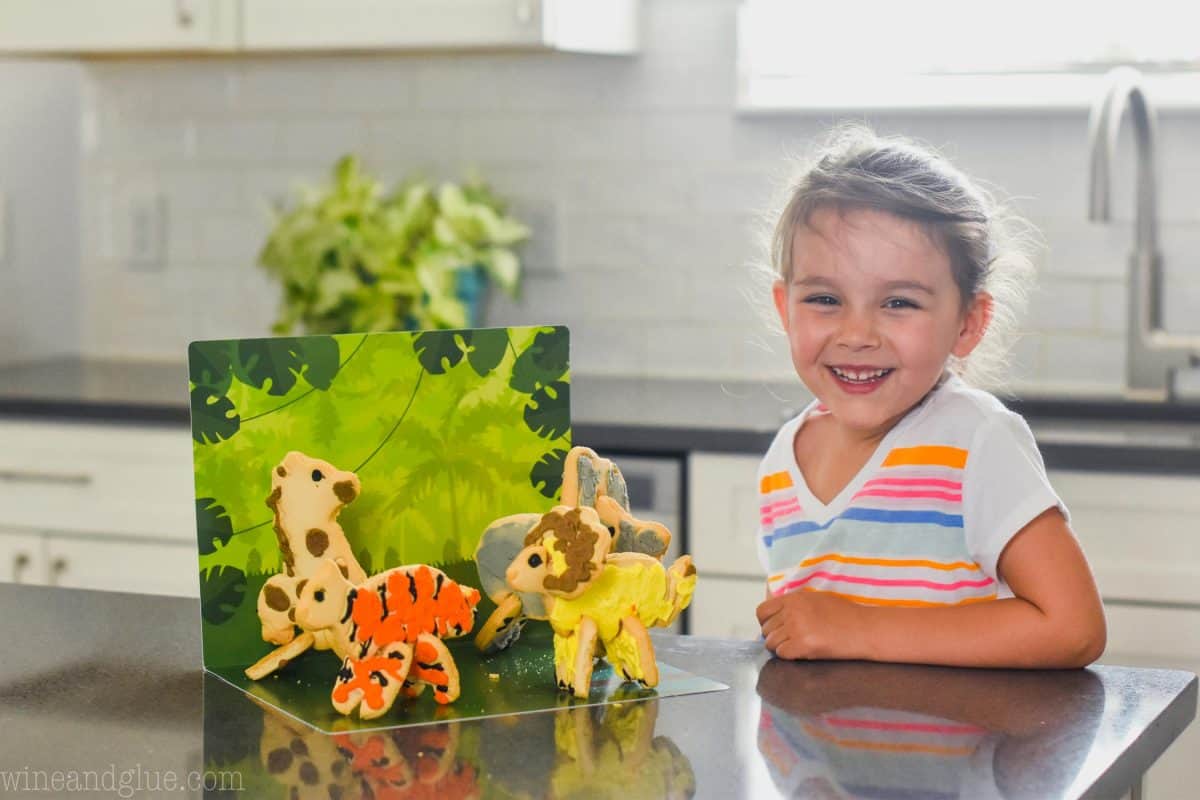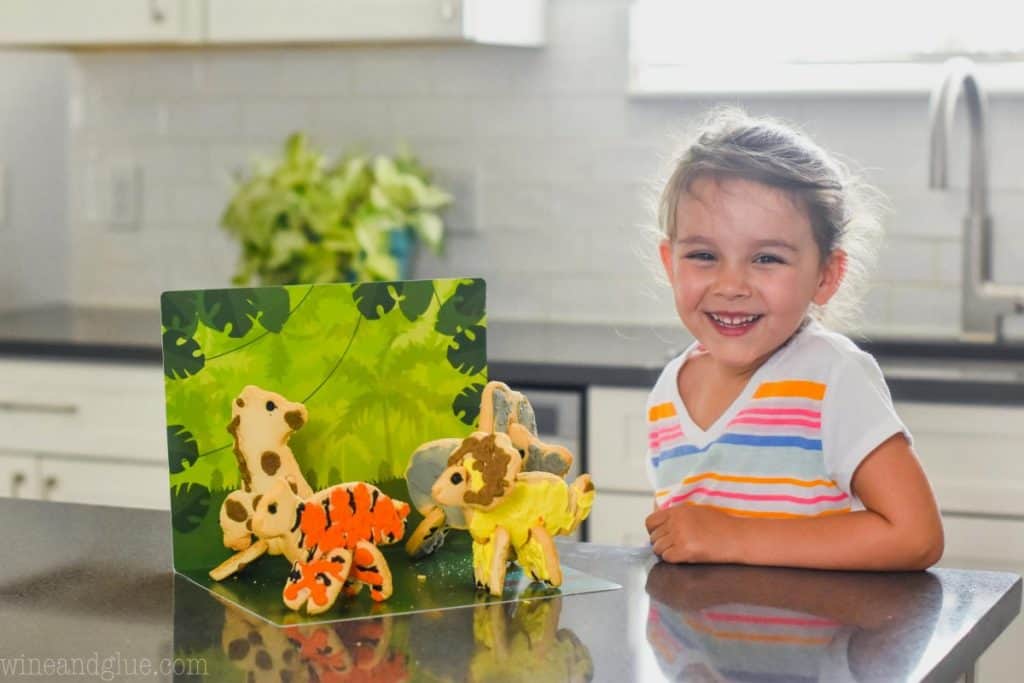 We had so much fun decorating these! They make such a great rainy day activity and I think they would make a great gift for kids!