More than 25 30 Minute Back to School Meals! Perfect for busy weeknights, leave everyone feeling full and happy!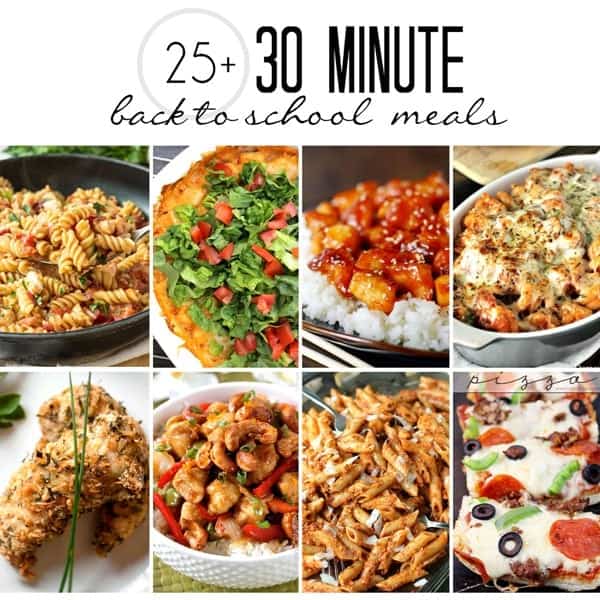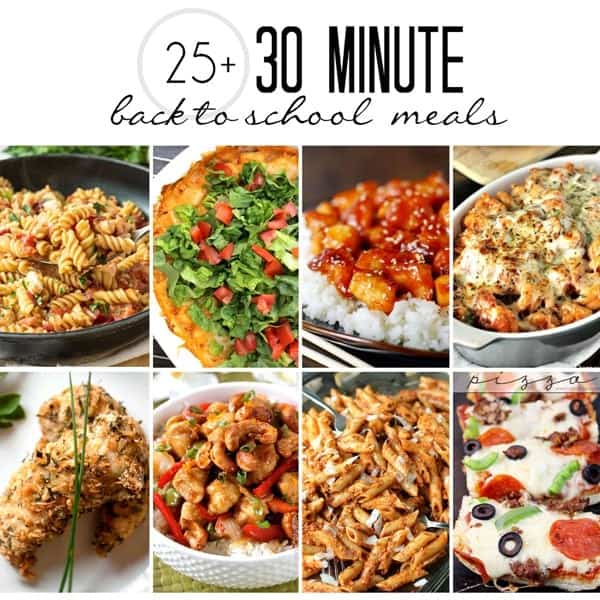 With back to school season upon us, it's time to start using my head again and get on top of the meal planning. I have a few meals in my arsenal that are our go tos, the meals that I know everyone will eat and they will be done fast. But I really love trying out new dinners. Some blogger friends and I got together to come up with this list for you of amazing, mouth watering meals that are ready in 30 minutes or less and will leave everyone feeling happy and full. Which one will you try first?
Easy Cheesy Veggie Pasta Bake / One Pot BBQ Chicken & Bacon Pasta
Skillet Lasagna / Family Favorite Sloppy Joes
French Bread Pizzas / Spicy Smoked Sausage Alfredo Bake
Penne with Sun-Dried Tomato Pesto / White Chicken Chili
Easy Chicken Enchilada Bake / Santa Monica Street Tacos
Fettuccine Alfredo / Beef Burrito Skillet
Chicken Alfredo Lasagna Roll Ups / Easy Goulash
Stove Top Pastitsio / Chicken Parmesan Pasta
15 Minute Chicken Alfredo / Sweet & Spicy Cashew Ginger Chicken Stir Fry
Chicken Teriyaki with Vegetable Fried Rice / Caprese Balsamic Chicken
Parmesan Herb Chicken / Creamy Pasta with Bacon and Peas
Healthy Mini Margherita Pizzas / Creamy Pecorino Spaghetti
Simple Teriyaki Stir Fry / Skillet Spinach Lasagna
Orange Chicken / Chicken Pot Pie Crescent Braid
Don't forget to Pin this for later!