Chocolate Hummus is the perfect snack that balances nutrition and deliciousness! Make this and watch even your pickiest eater fall in love with it.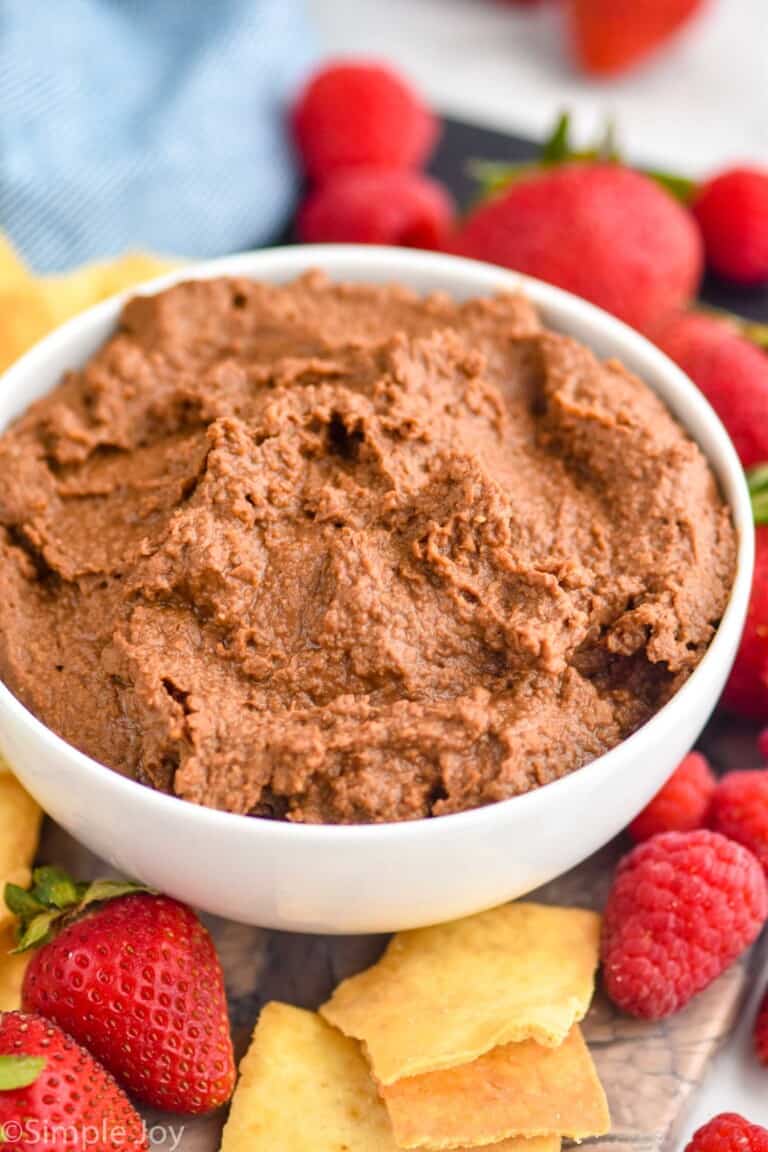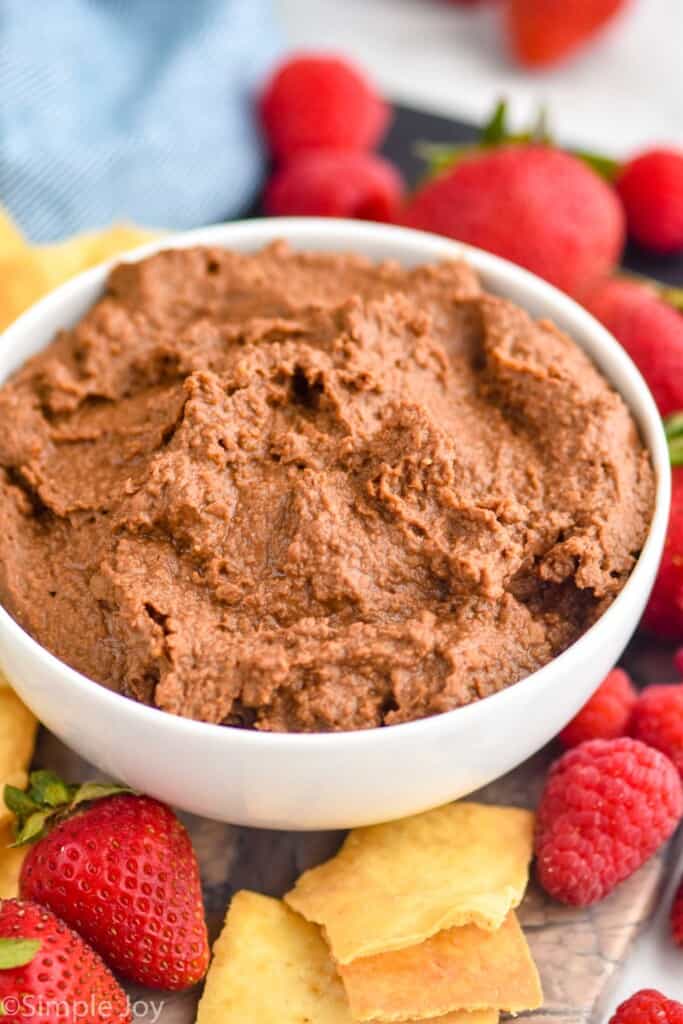 A few months ago, I brought home Trader Joe's Chocolate Hummus. My pickiest eater took one look at it, and decided it looked terrible. Then I told her it tasted like chocolate frosting. She tasted it, and she was immediately hooked.
In this homemade version of chocolate hummus, we get that same great taste in a recipe that we can make in our own kitchens. My picky eater told me it has the same exact taste as the store bought version.
Chocolate Hummus Ingredients
This is just a brief overview of what you will need. Make sure to scroll to the bottom of the post to get the full printable recipe.
chickpeas
cocoa powder
sugar
tahini
oil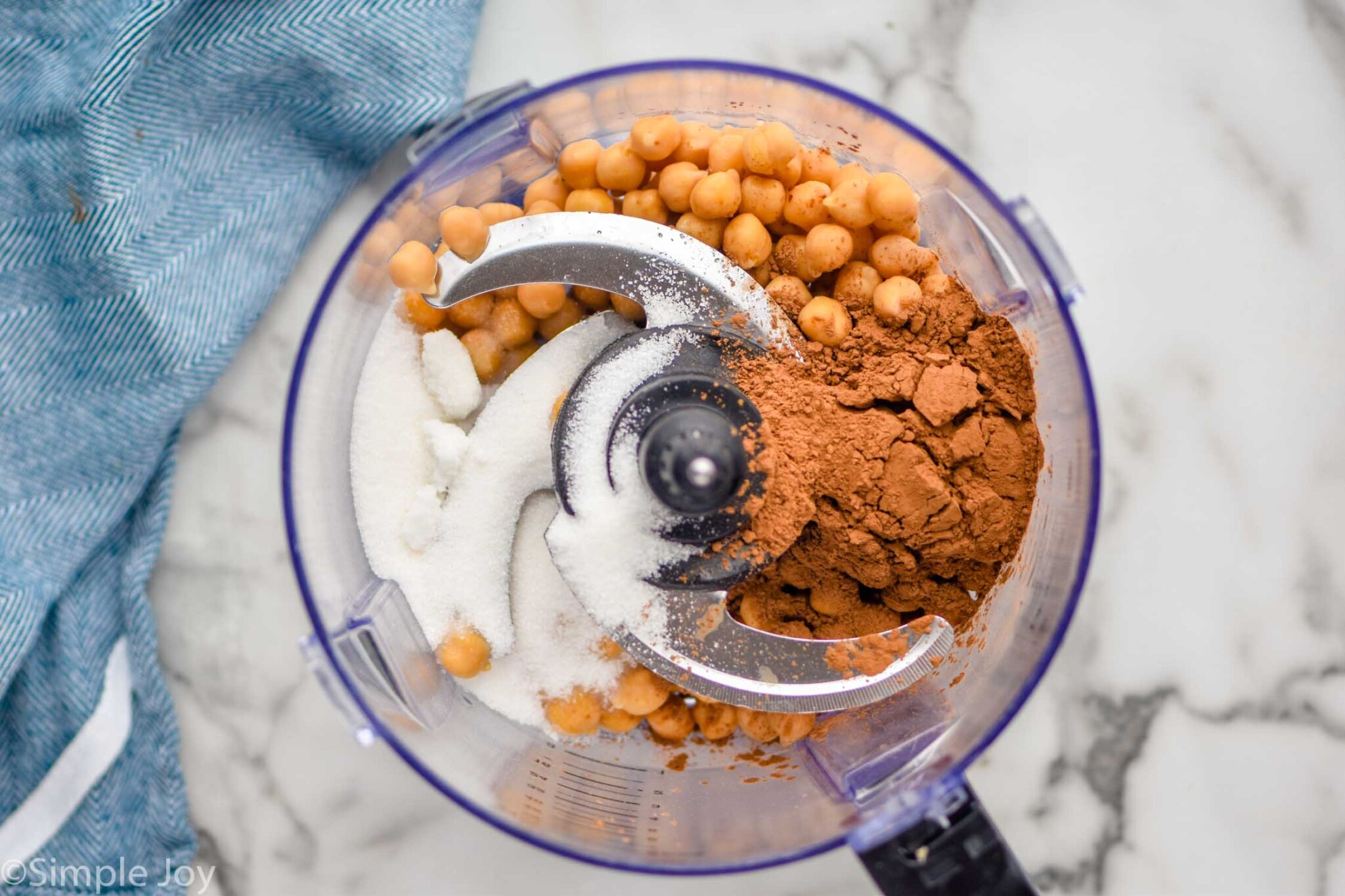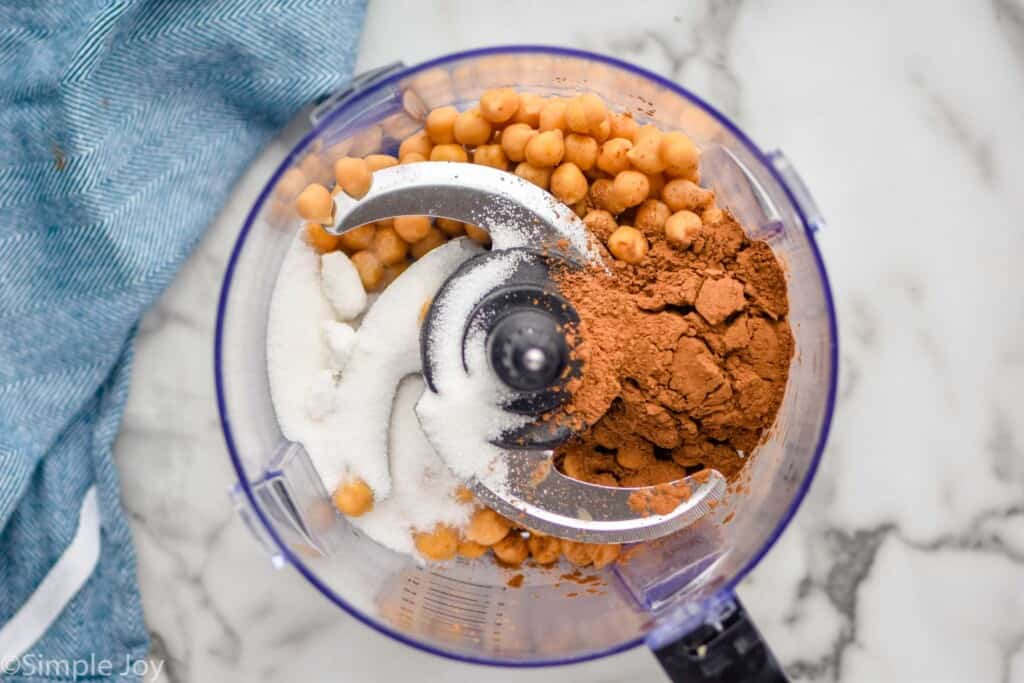 How to Make Chocolate Hummus
My very favorite thing about all hummus recipes is how easy they are to throw together.
Drain the chickpeas. Make sure to reserve the liquid from the can, because we will use it in the recipe. Rinse the beans.
Combine all of the ingredients. Add the beans and the remainder of the ingredients plus 1/4 cup of the liquid the beans were packed in to a food processor. Blend until smooth.
Refrigerate. While you can enjoy this recipe right away, we enjoy it most after it has chilled in the refrigerator for at least two hours.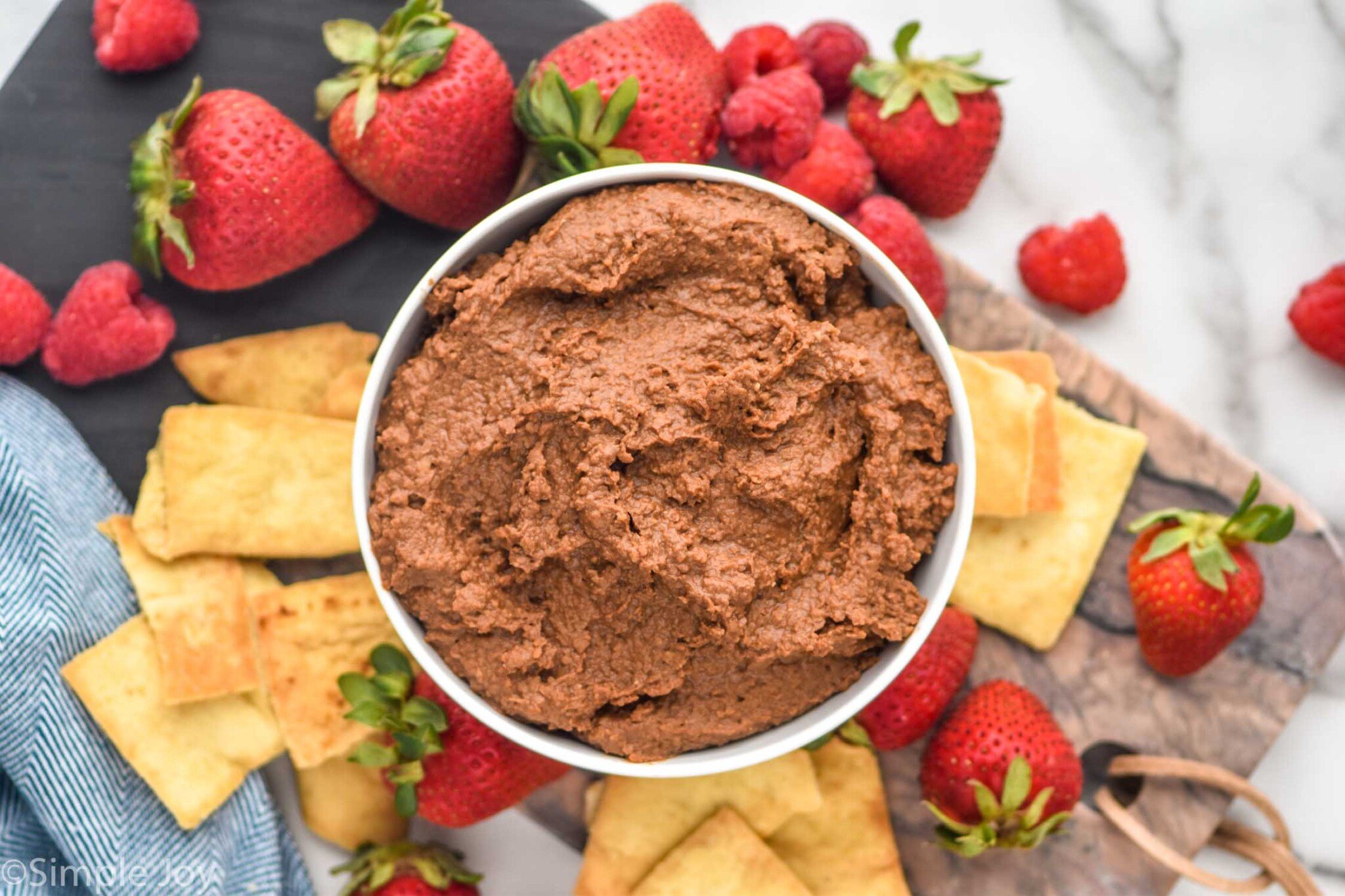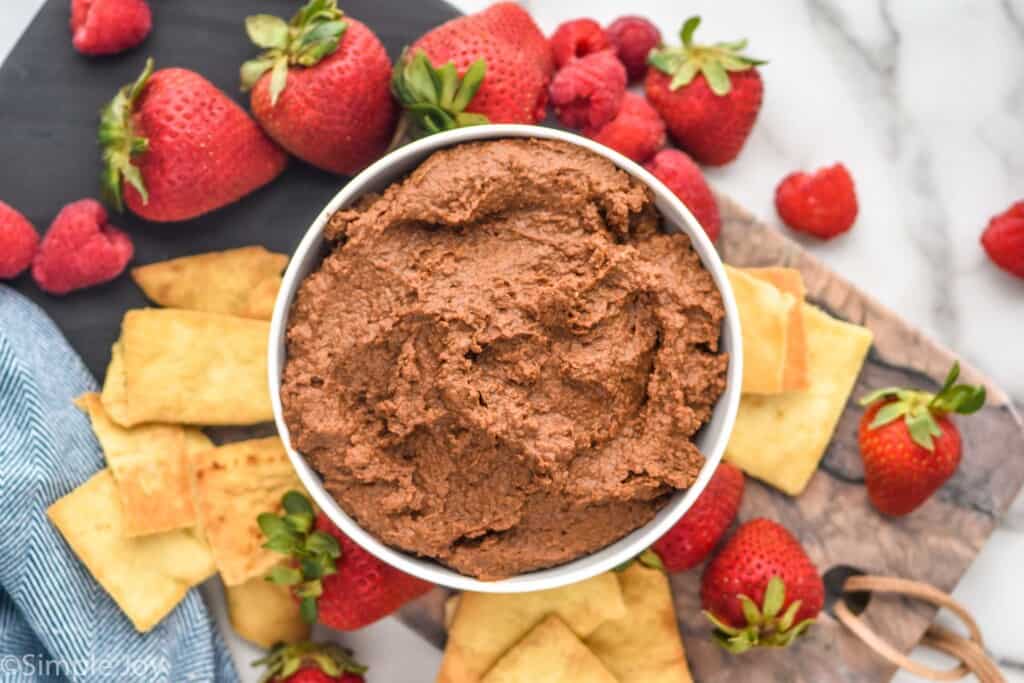 Tahini
Tahini is made from ground sesame seeds. You can think of it as the sesame version of peanut butter. It is a little pricey for a jar, but it lasts in your refrigerator forever. I love making hummus at home, so I always have a jar in my refrigerator.
Let's Talk About Sugar
You are absolutely right. There is 1/4 cup of sugar in this recipe. I tried making this a number of different ways. I even tried using honey so that I could use less sweetener. None of it was the result I was looking for. The best result was what you see here.
If you are concerned about the amount of sugar in this recipe, I would encourage you to start out with 2 tablespoons of sugar, blend everything, and then add more to your own personal taste.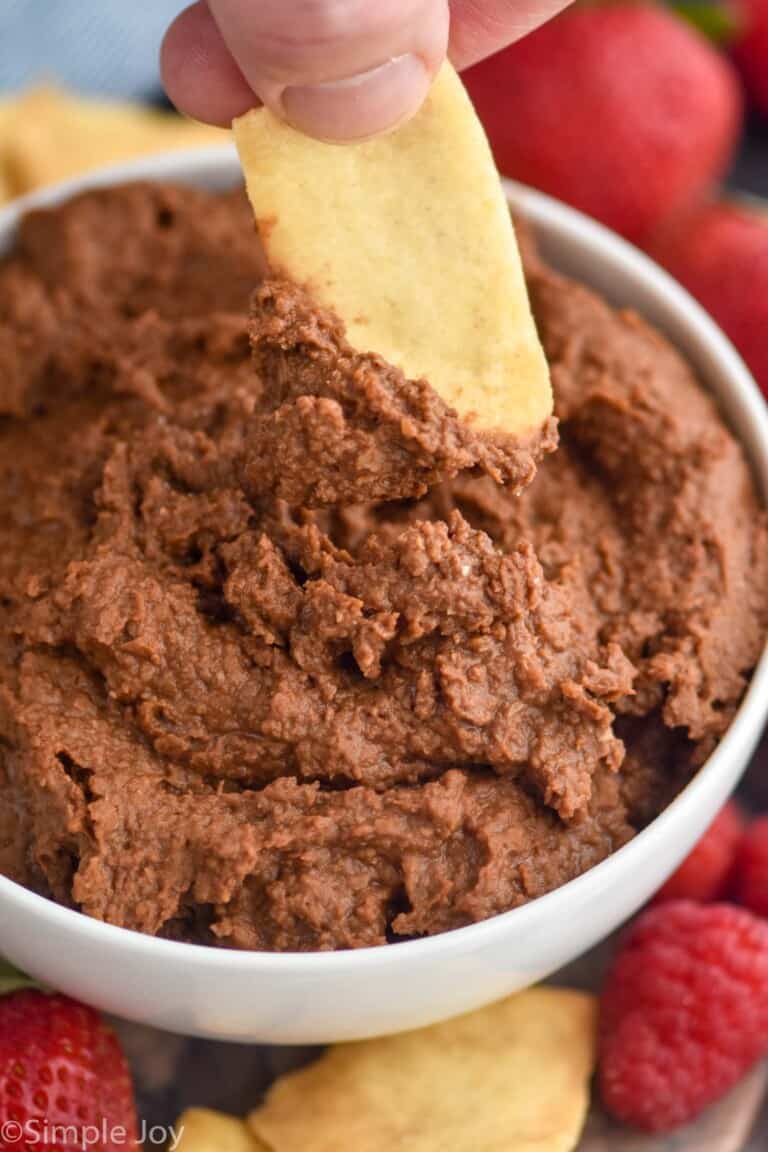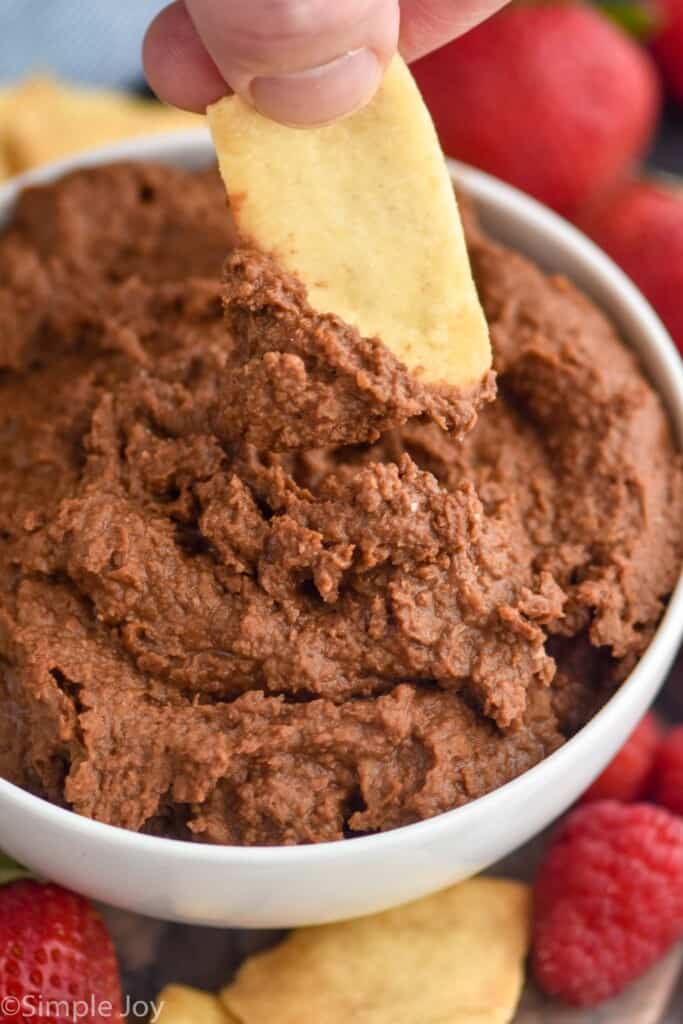 Storing
Chocolate Hummus does need to be referigearted. Not only that, but I think it tastes better when it is cold – both the store bought version and this homemade version. Store this recipe in an airtight container in the refrigerator for 3 to 4 days.
Freezing
While, technically, you could freeze this recipe, hummus is not top of my list for things to freeze. This recipe makes 1 1/3 cup. Something tells me that you will eat it all before you get a chance to freeze it.
FAQ
What does Chocolate Hummus taste like?
Chocolate hummus legitimately has a taste of chocolate frosting to it. While we didn't get our version to be quite as smooth as the store bought kind, it too has a delicious frosting taste to it.

If you don't like hummus, I think you will still really like this recipe. And if you do like hummus, well, I'm sorry but you are never going to want to eat anything else again.
What to eat with Chocolate Hummus?
I enjoy eating pita chips with this the most, but a slightly healthier idea would be to eat it with berries.
Does Chocolate Hummus have dairy?
No! This recipe is totally vegan. This is actually a great snack for someone with a dairy allergy. Most chocolate bars contain milk, but this gets its chocolate flavor just from cocoa powder.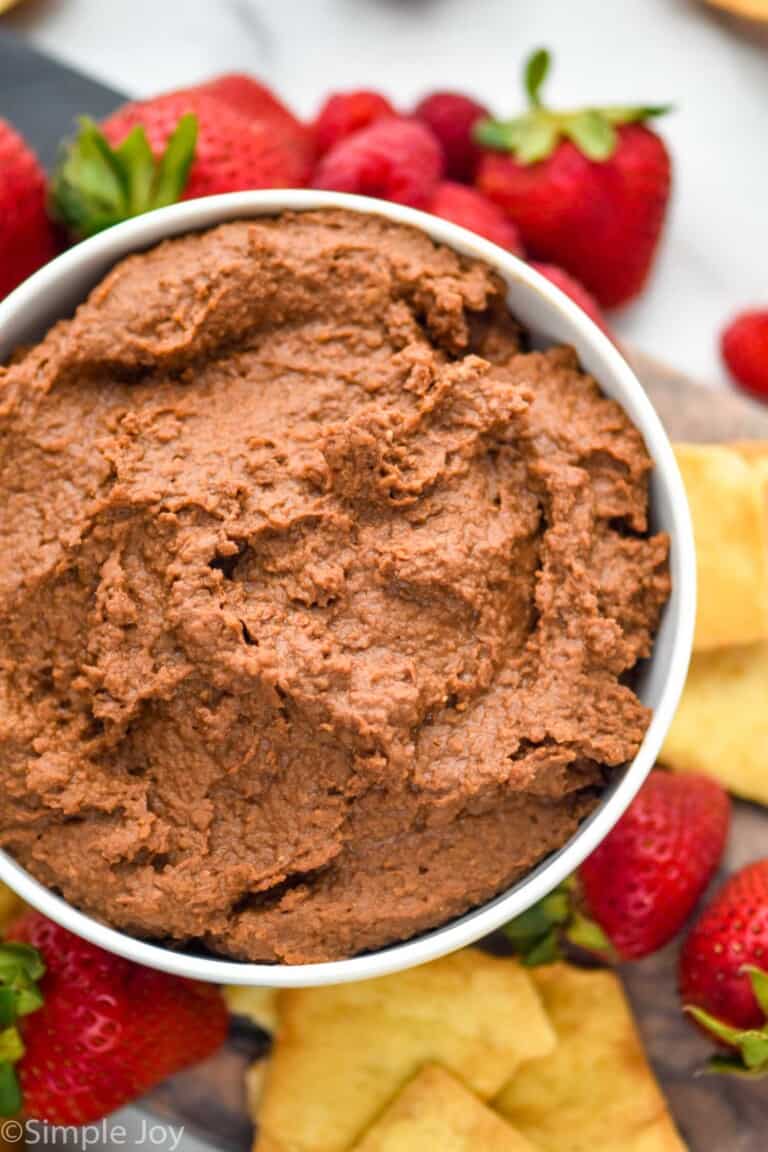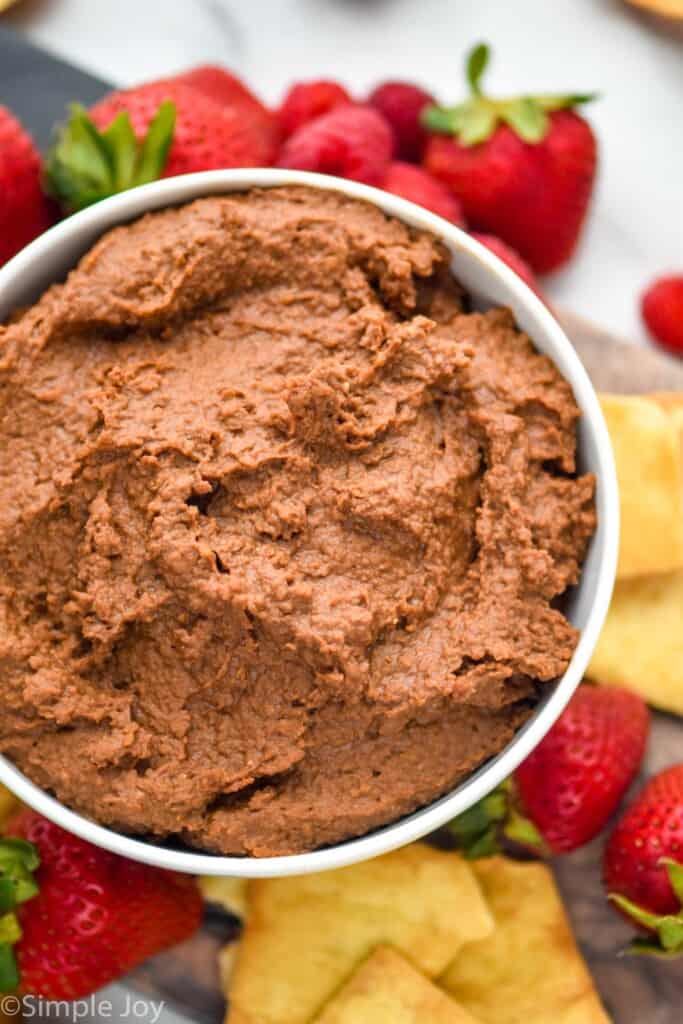 Other Healthy Snacks
If you are looking for other good options for snacking, here are some of my go to recipes:
If you make this amazing homemade chocolate hummus recipe or any of my other recipes, please leave me a comment and let me know what you think!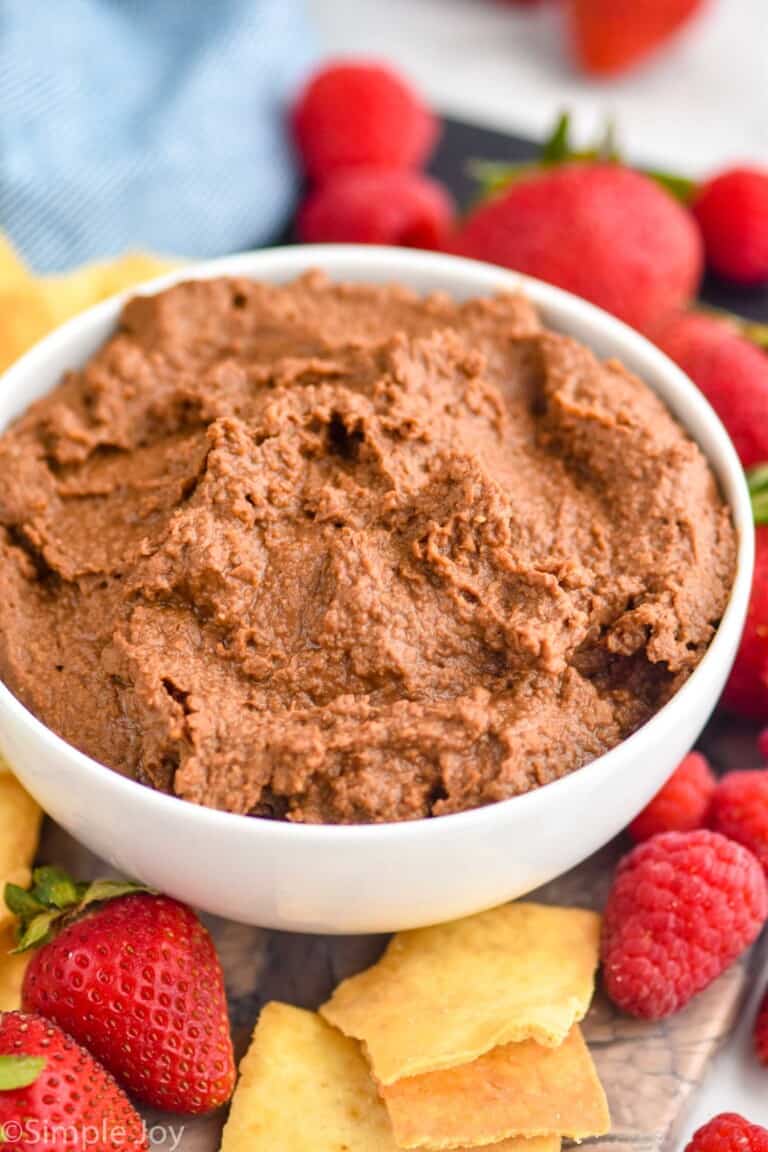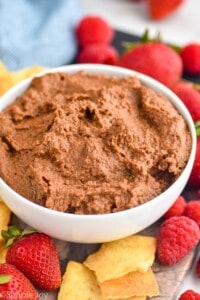 Chocolate Hummus
Chocolate Hummus is the perfect snack that balances nutrition and deliciousness! Make this and watch even your pickiest eater fall in love with it.
Ingredients
Instructions
Combine all of the ingredients in a food processor and blend until smooth. If chunks remain, scrape down the sides and continue to blend until smooth.

You can eat this right away with berries, and chips, but we enjoy it best after it has chilled.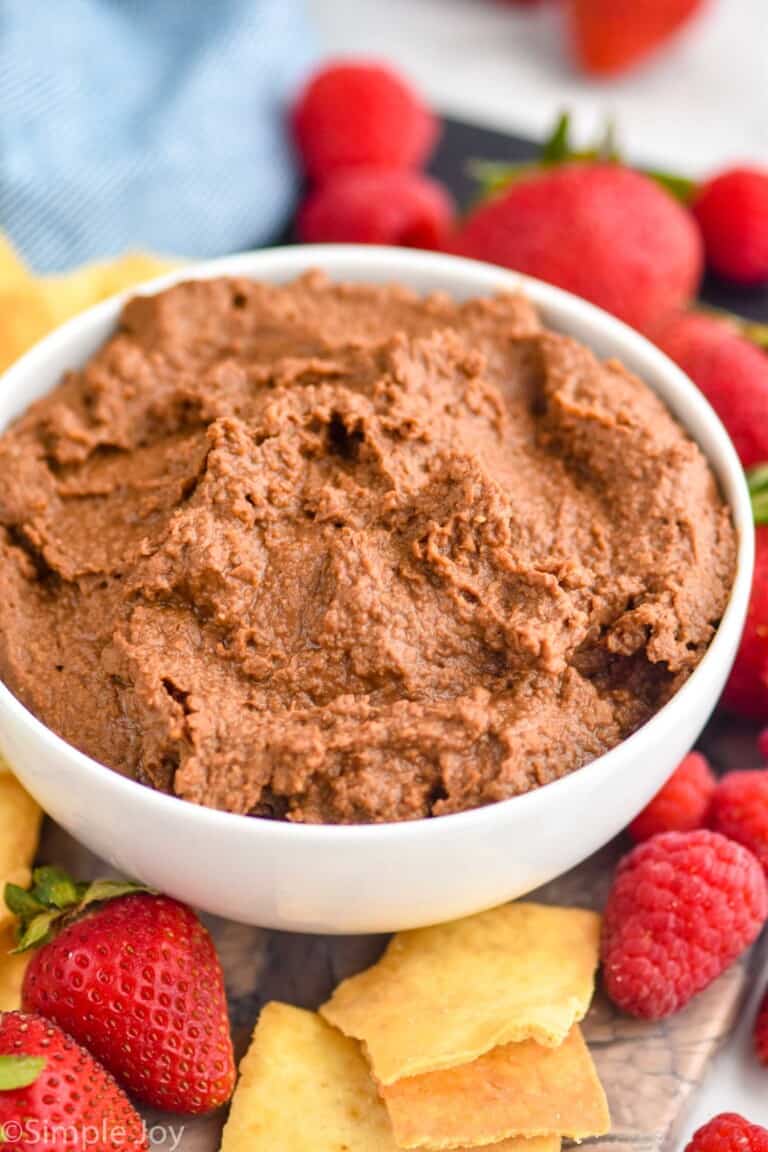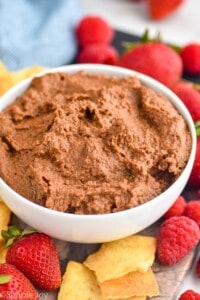 did you make this
Chocolate Hummus
you might also like . . .