This Crock Pot Persimmon Cranberry Sauce has about five minutes of prep, cooks on it's own, and comes out absolutely delicious!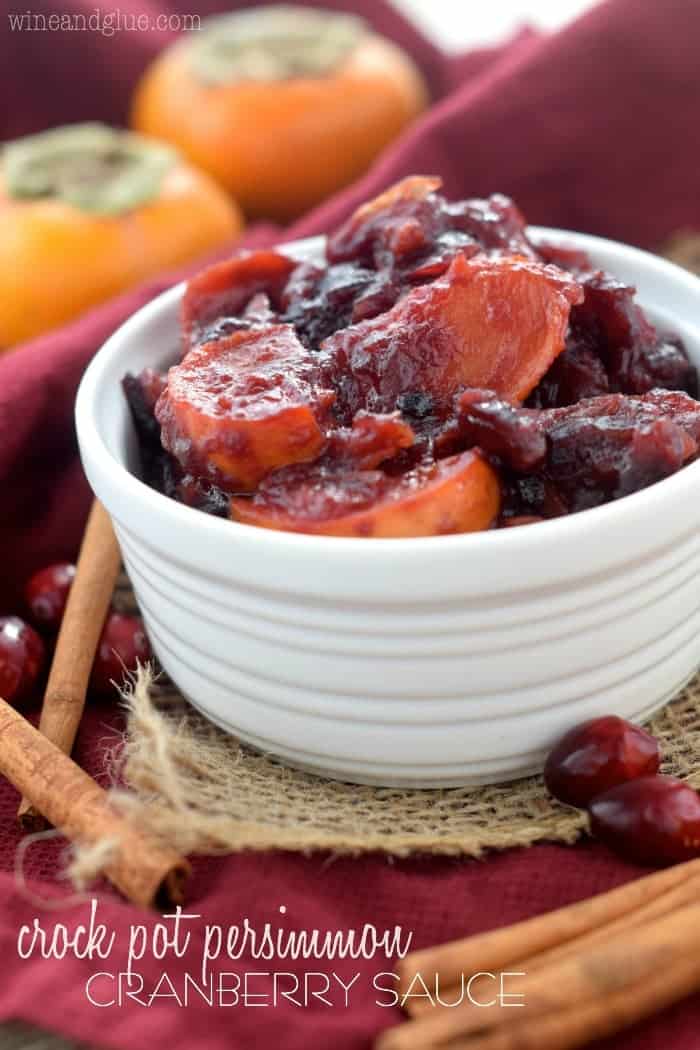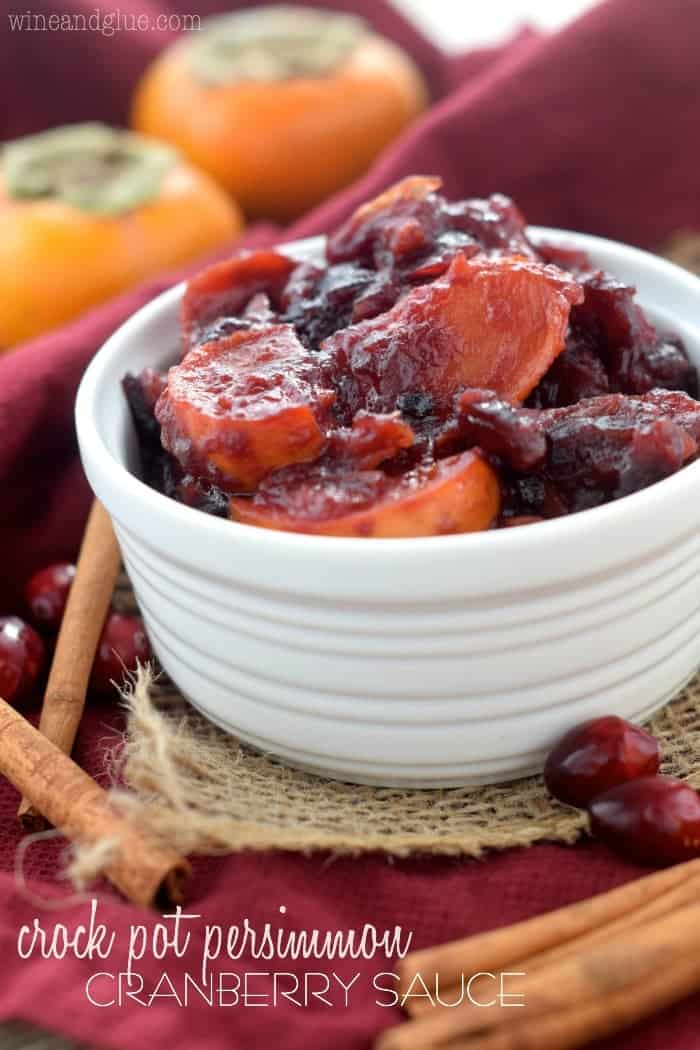 I pride myself (ridiculously) on the variety of foods I've eaten in my life. I've tried tons of different fruits and vegetables, a wide range of different ethnic cuisines. And there are very few foods that I really don't like. I could do without fennel, because seriously who likes black licorice, but other than that, I'm good. Oh. And liver. I could do without eating any type of liver at all.
So that's why I found it CRAZY that I've never had a persimmon before. Persimmon. Don't you just want to say it all day long? It's like the prettiest word. So recently I picked one up at the grocery store, and gave it a try. It was absolutely delicious! It looks like a tomato, but it's hard like an apple. It's inside is fleshy and delicious and sweet.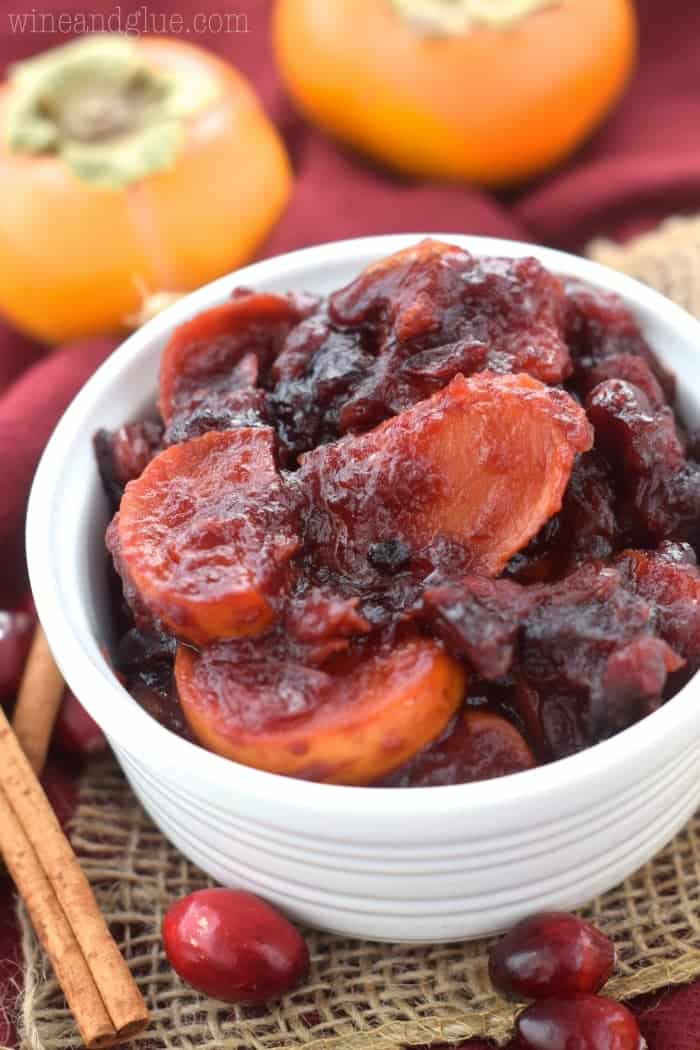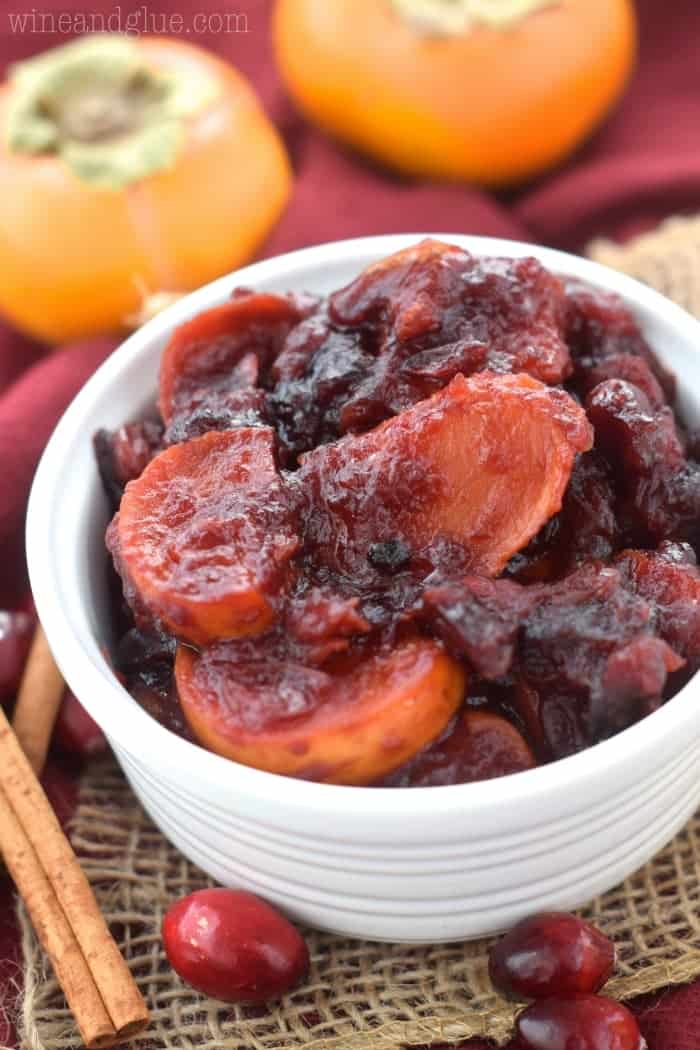 And as it turns out, it pairs perfectly with cranberries!
After having one, I was bound and determined to cook with one. So the other day when I decided that my blog just had to have a cranberry sauce recipe up on it, I thought . . . . persimmons!!
This receipe turned out delicious. The cranberry, the persimmon, the cinnamon, and the brown sugar all pairs perfectly together and when you throw it in the crock pot, it makes your whole house smell like Christmas! (Which please don't use as a reason to not make it for . . . . Thanksgiving.)
The fact that this is made in the crock pot just makes it all the better. I love cooking, and I love cooking for guests at the holidays, but at a certain point, you need to make things a little easier. And your crock pot and this recipe is the way to do it!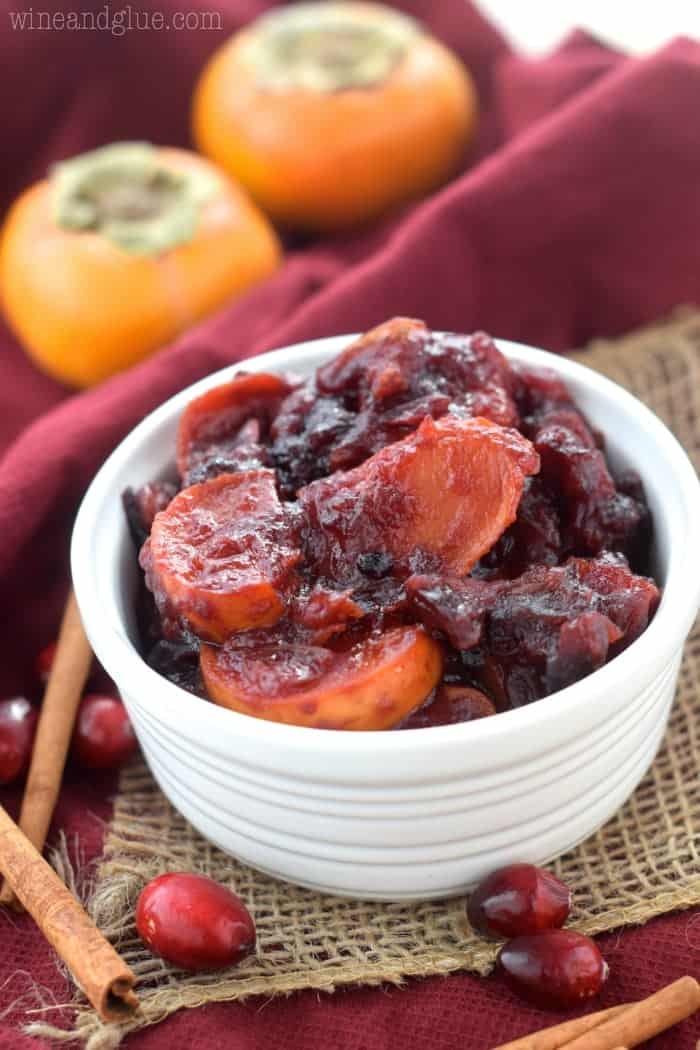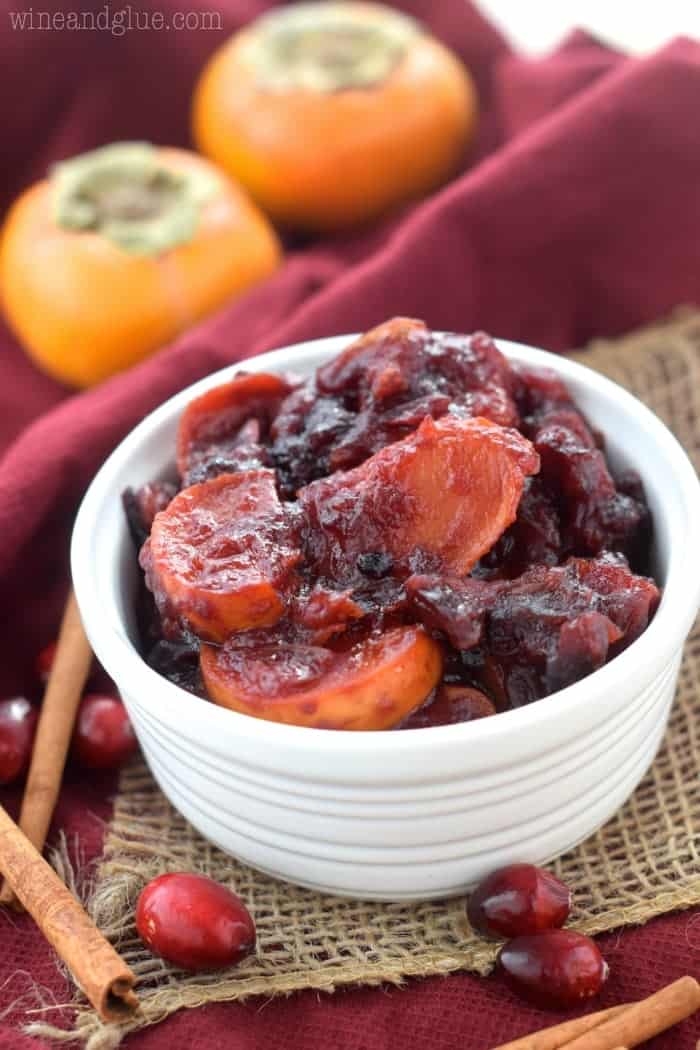 A couple things on this recipe:
All crock pots are a little different. My crock pot tends to cook at a slightly higher temperature, so I have to shorten the cook time for most recipes, and sometimes add liquid. This recipe cooked up perfectly in my crock pot.
If you know your crockpot takes longer to get things done, you might want to add an hour or more to this recipe.
If your crock pot tends to dry things out, you may want to add a cup of water to the recipe.
This cranberry sauce is sweet. If you like yours more tart, you might want to cut the sugar by 1/4 cup.
Persimmons vary in size, mine were fairly small (you can see some extras pictured), and mine were also slightly under ripe.
If you can't find persimmons, or don't love them, just use three small apples peeled instead!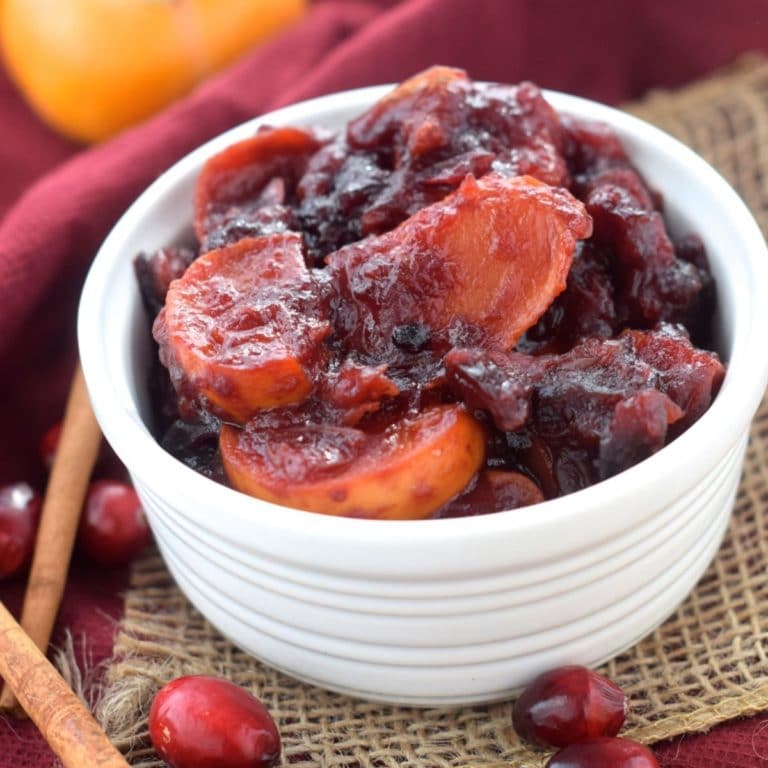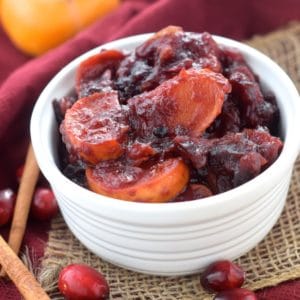 Crock Pot Persimmon Cranberry Sauce
Ingredients
12

ounces

fresh cranberries

washed

3

small persimmons

cut into wedges

3/4

cup

brown sugar

packed

1

tsp

cinnamon

the juice from two oranges
Instructions
Spray your crock pot with cooking spray.

Combine all the ingredients in a crock pot and cook on high for three hours.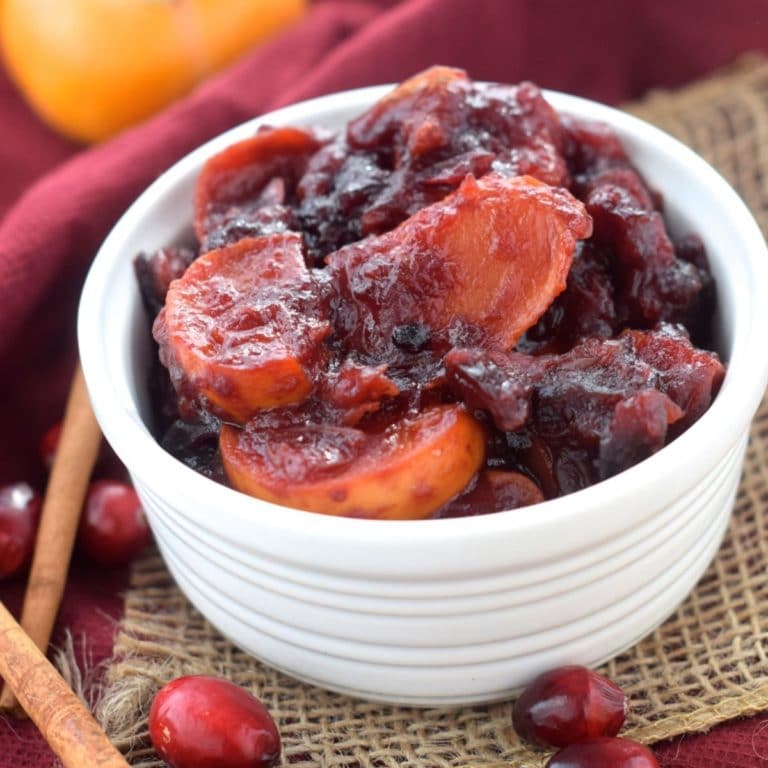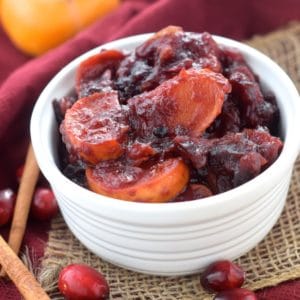 did you make this
Crock Pot Persimmon Cranberry Sauce
Looking for other Thanksgiving sides?
Toasted Coconut Green Beans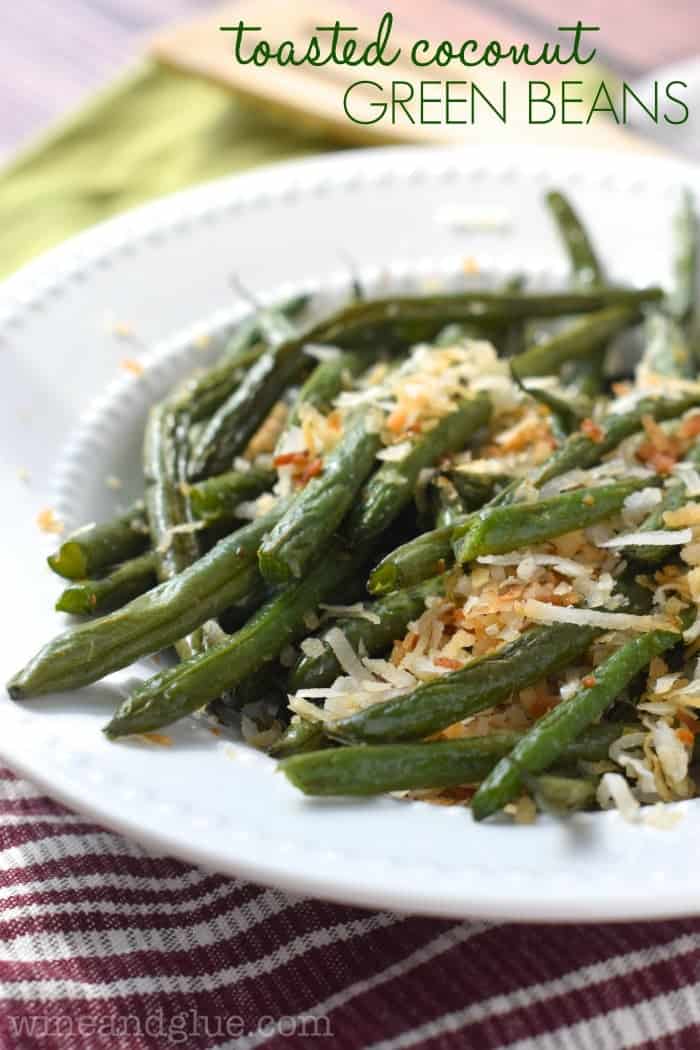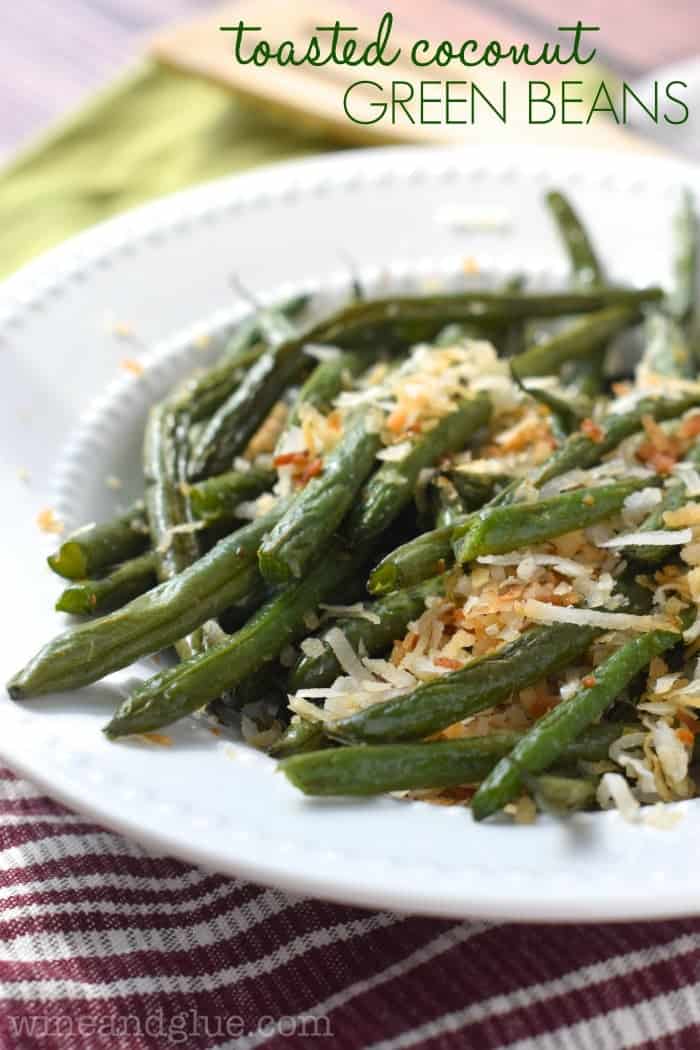 Mushroom and Kale Sausage Stuffing