These Death by Chocolate Brownies are going to quickly become your newest passion. They are almost too easy to make and you'll never be able to eat just one.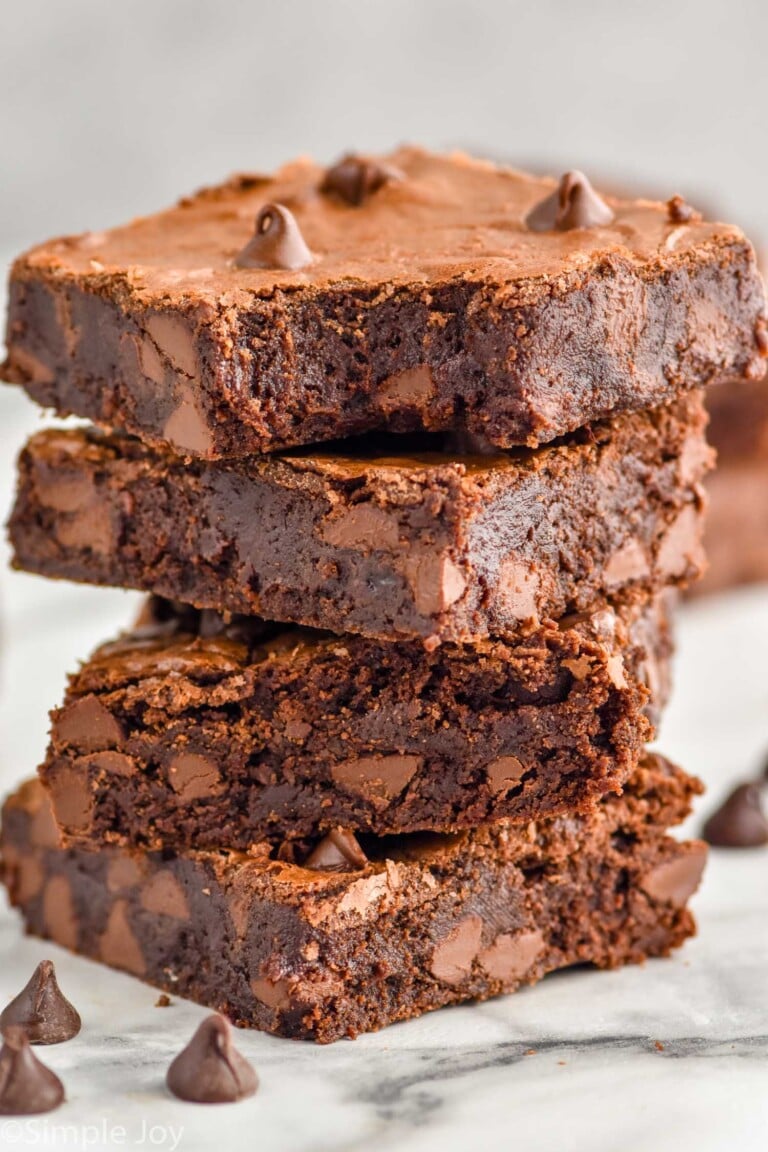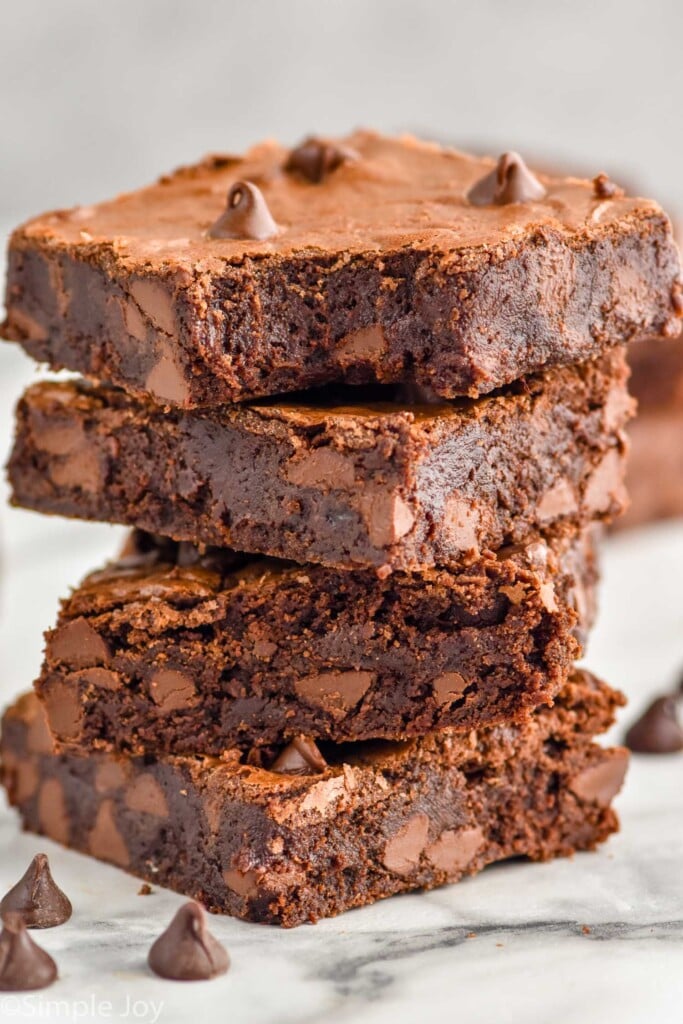 If you follow me on Instagram, you may have notice a few weeks ago when I went to San Diego with one of my closest real life friends and dear blogging colleagues, Dorothy Kern from Crazy for Crust. We were celebrating the release of her amazing new book: Crazy for Cookies, Brownies, and Bars.
This book is amazing because it totally encapsulates Dorothy's passion and joy for baking. There are 85 recipes in the book and each one was meticulously tested and photographed. I know how much love Dorothy has for baking and sharing those great skills with others, and that really shines through in this book.
Today, I'm going to share with you one of my favorites from her book: Death by Chocolate Brownies. These brownies are legit you guys. I wish they were harder to make so that I didn't want to make them every single day.
Reader Review
These are the best brownies, ever!! We had them with a scoop of vanilla ice cream last night for dessert and with a cup of coffee this morning. I didn't have espresso powder so I just used instant coffee. La-la-luscious!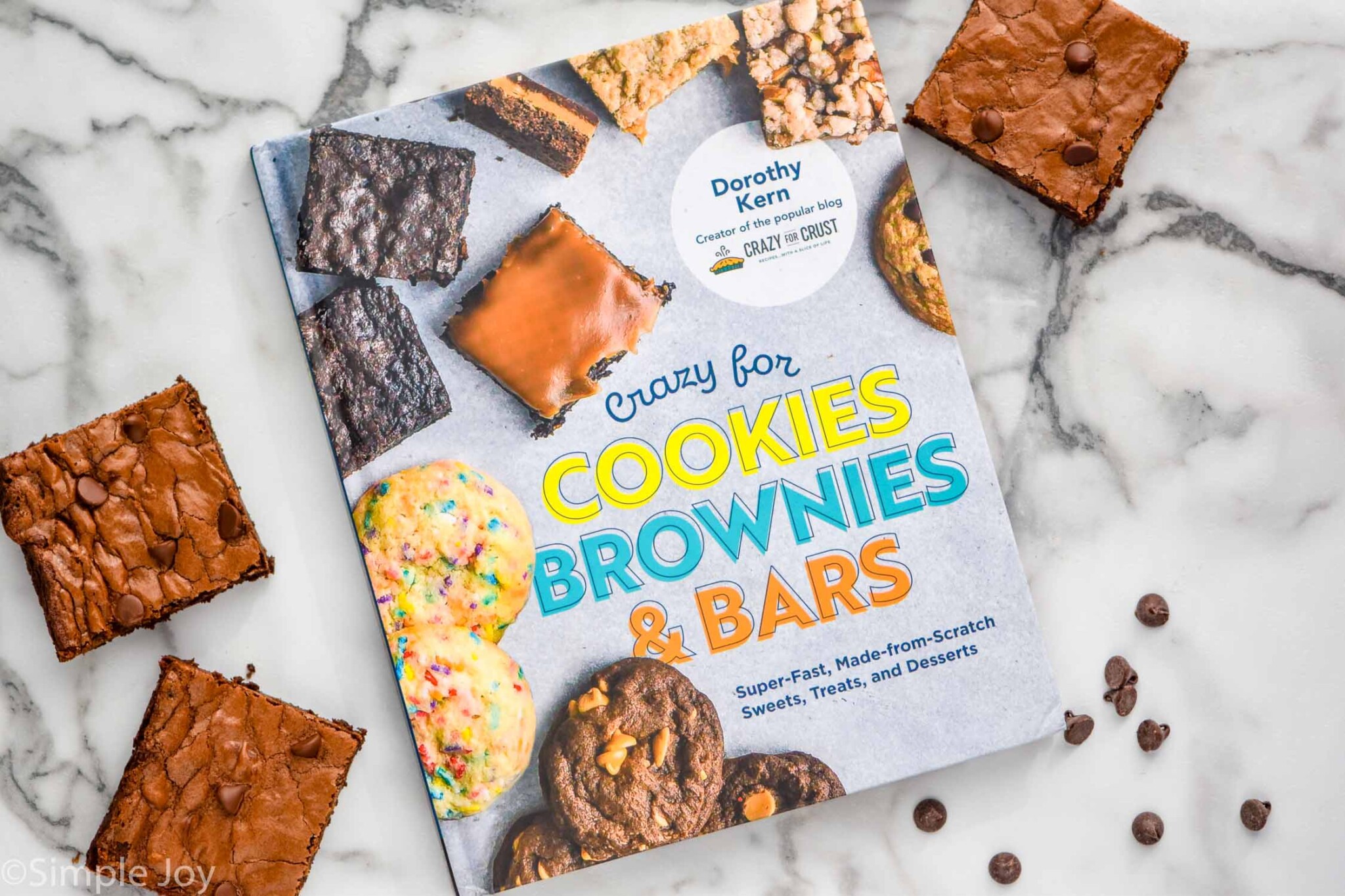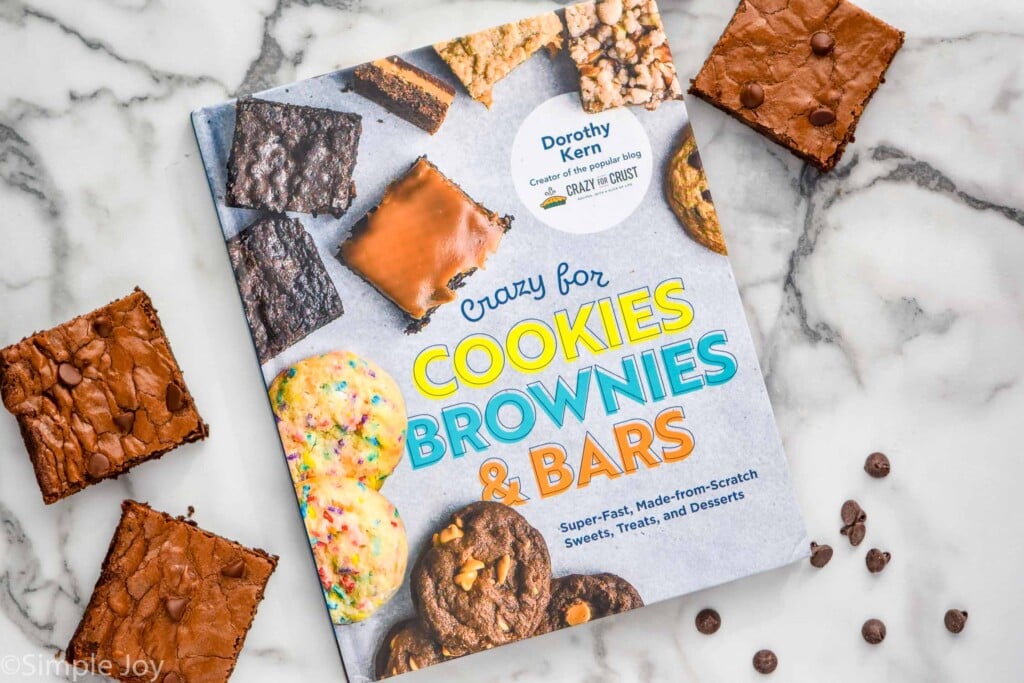 How to Make Death by Chocolate Brownies
Start with melted butter and oil. Add them in a large bowl and then stir in sugar and cocoa powder, whisking until smooth.
Add in eggs, vanilla, espresso, and salt.
Slowly add in the flour. The batter will be really thick at this point.
Pour in the pan and bake. Spread the batter in a prepared 9 by 9 inch baking dish and then add more chocolate chips on top if you like.
Using Espresso in Chocolate Brownies
The instant espresso in this recipe is like a secret ingredient. Adding it enhances the chocolate flavor of the recipe and brings an extra punch that will leave people wondering what your secrets are.
That being said, if you want to leave it out, you can. You don't need to replace it with anything else, just skip it all together.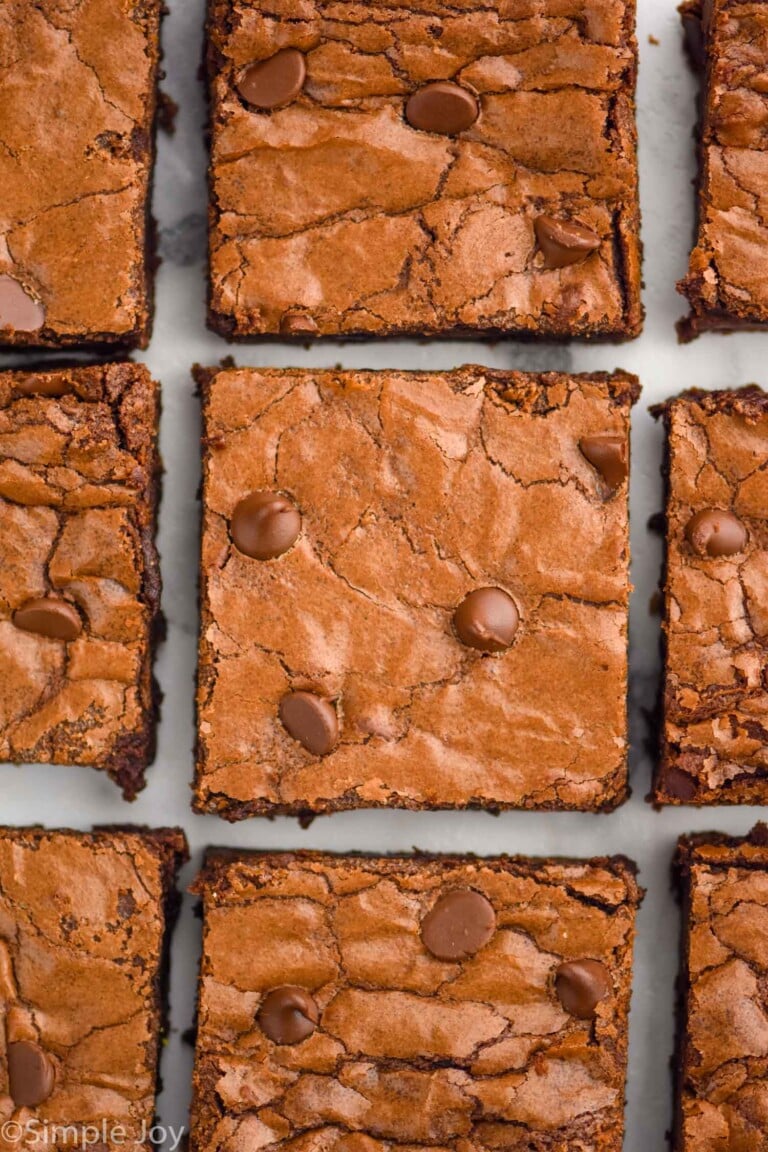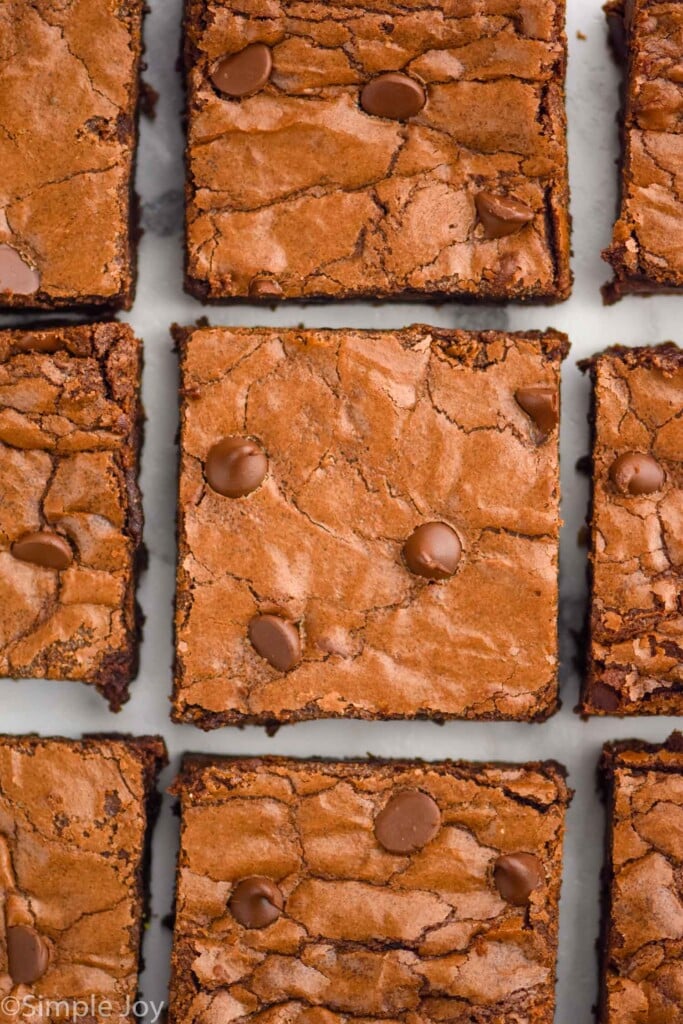 Butter and Oil in Brownies
In this recipe, Dorothy makes the genius decision to use both oil and butter. The reason for that is that it makes the brownie richer. The oil does a great job of keeping the brownies moist and the butter brings in that great flavor you know and love.
Storing
These chocolate brownies can be stored in an air tight container for up to four days. I will tell you a little secret. As much as I loved them right out of the oven, I think I actually loved them more as each day went on. It doesn't make sense. These are not wine, they should not get better with age. But they do.
Freezing Chocolate Brownies
These brownies will freeze great. In fact, Dorothy has a whole section at the front of her book about how to freeze cookies and bars. Her trick is to place a paper towel between the layers of cookies and/or bars when you place them in a gallon sized freezer bag. That way when you take the bag out and allow them to thaw, the paper towel absorbs any excess moisture. She's a genius.
These Chocolate Brownies can be frozen for up to one month. Make sure that they are stored in an air tight container in your freezer.
Substitutions and Variations
Add in nuts. Pour in 1/2 a cup of walnuts or pecans to this recipe.
Leave out the coffee. As mentioned above, if your house doesn't do coffee, you can skip it.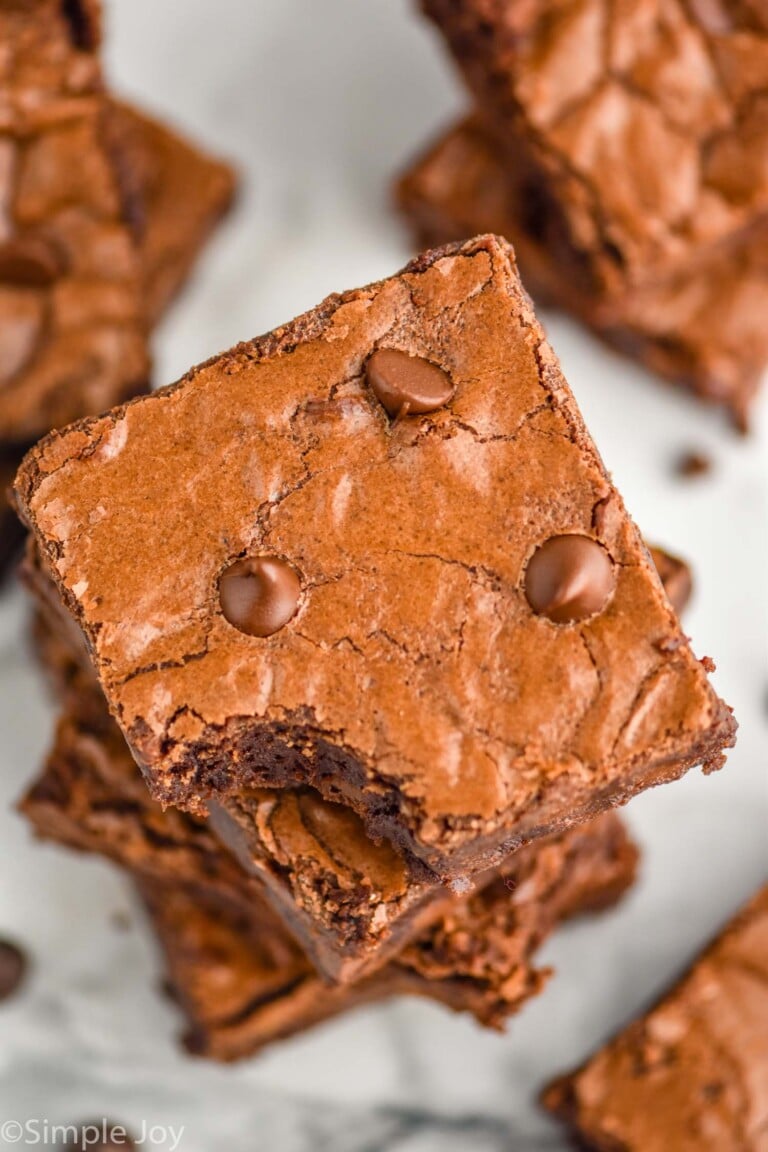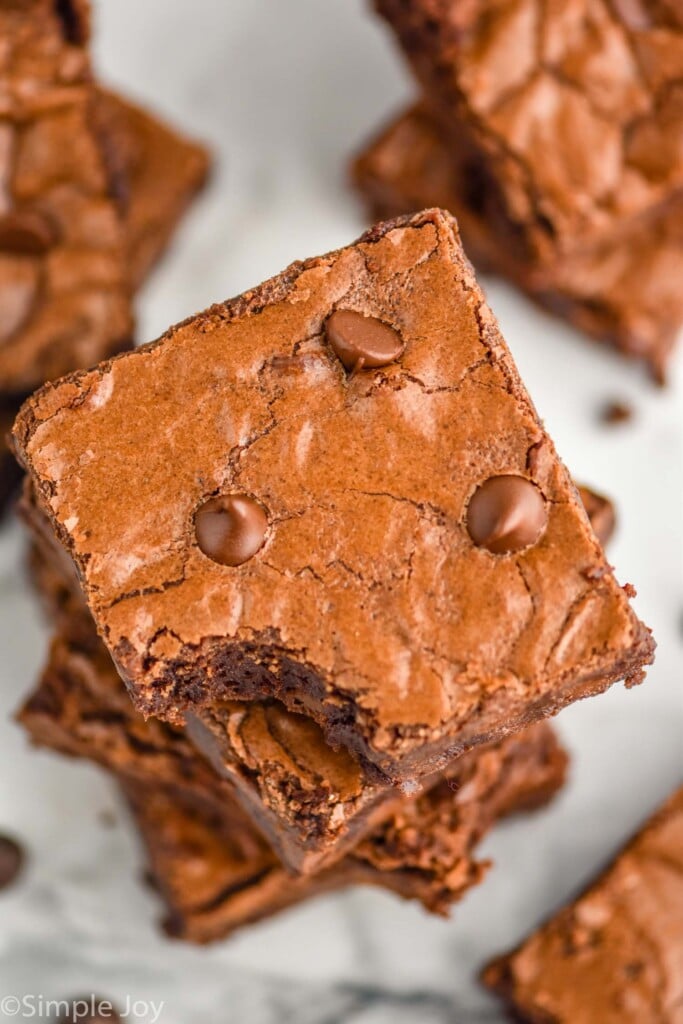 FAQ
Are chocolate brownies gluten free?
These brownies are not gluten free and I've only made them with all purpose flour. If you want to try to make them gluten free, you will want to use a gluten free baking blend rather than trying to just substitute the all purpose flour with almond flour or something similar.
What chocolate should I use?
My answer to that is always, the higher quality chocolate you use, the better the end result will be. Ghirardelli is top notch for both chips and cocoa powder. But these are amazingly delicious with Hershey's unsweetened cocoa powder and Nestle's chocolate chips.
How long do chocolate brownies last?
These will last for four days stored in an air tight container at room temperature. They will last for 1 month in an air tight container in the freezer.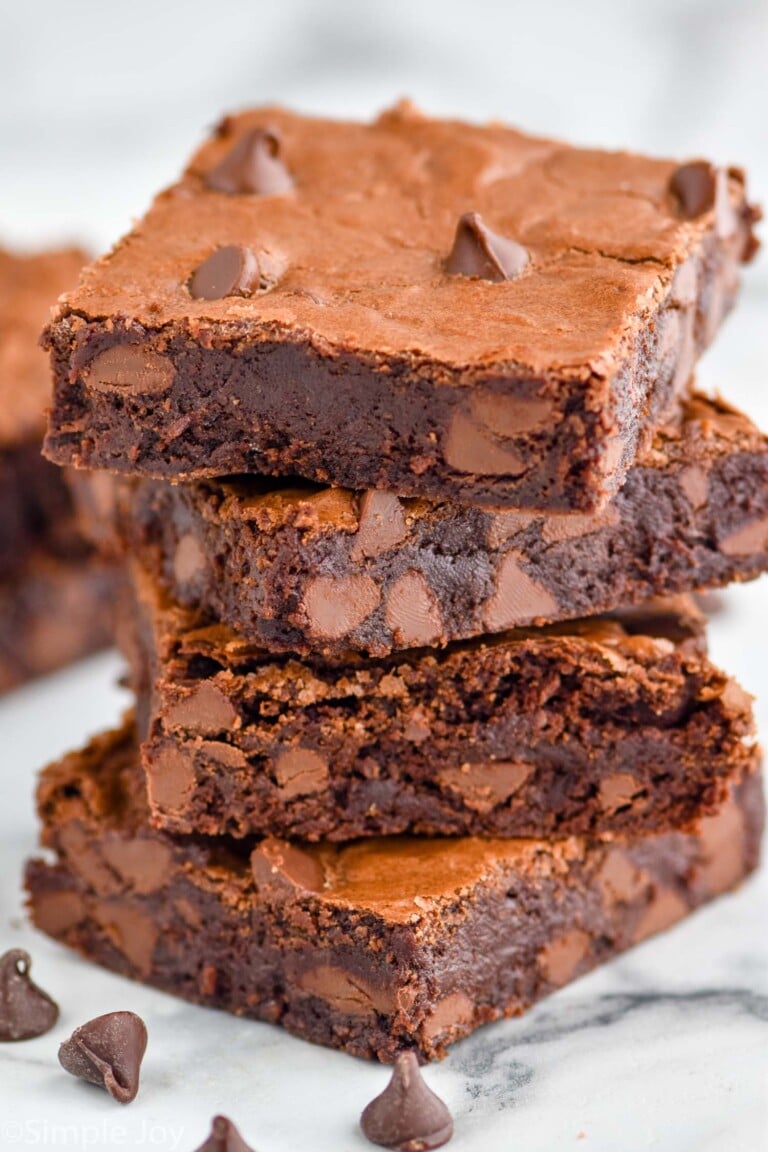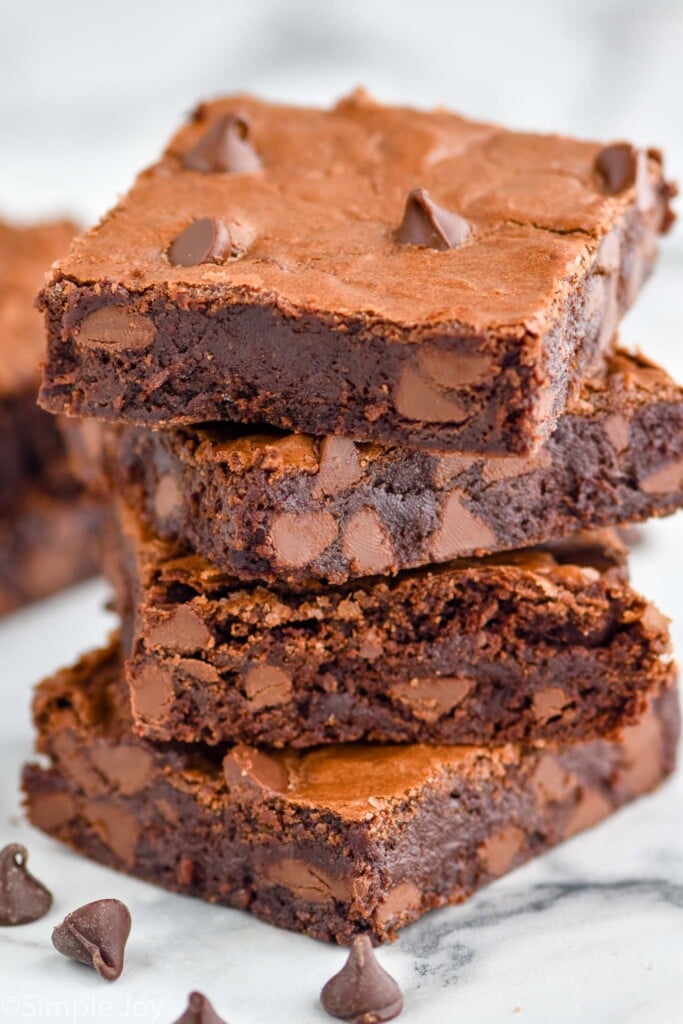 Other Great Chocolate Recipes
If you make this Chocolate Brownie recipe and love it – order Dorothy's book! And also leave me a comment because I love hearing from you.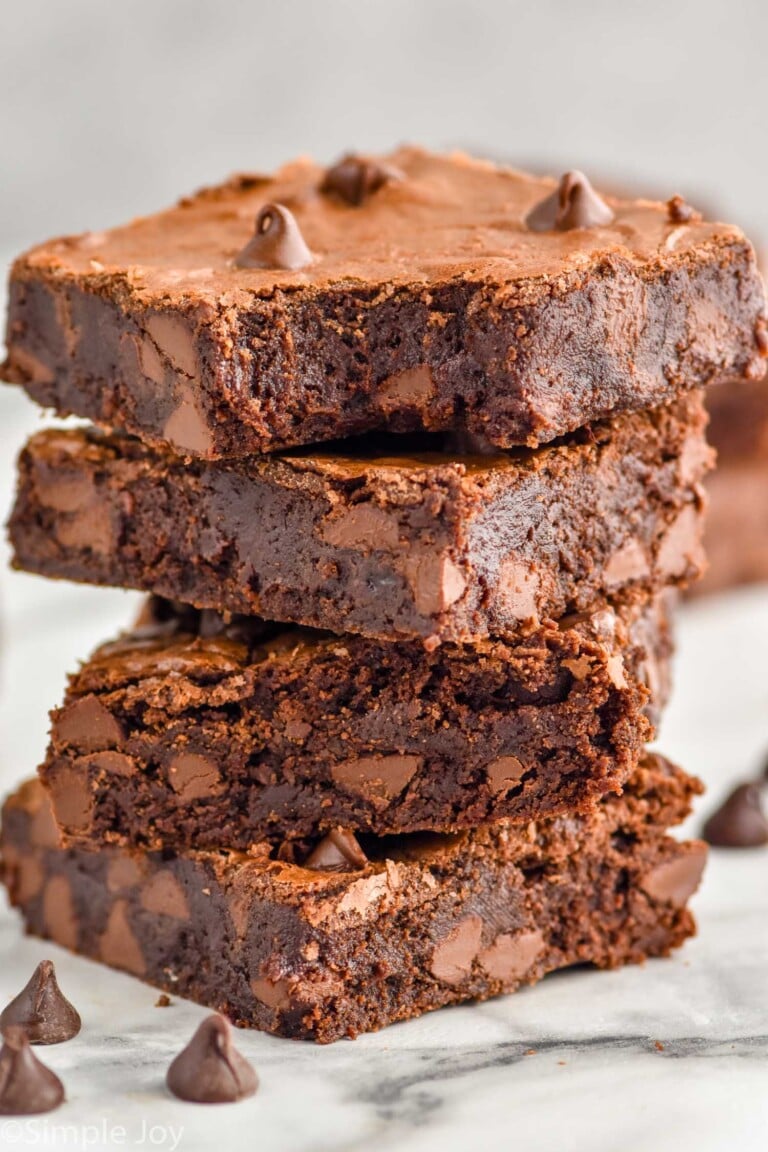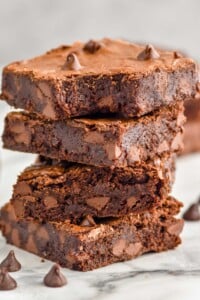 Death by Chocolate Brownies
These Death by Chocolate Brownies are going to quickly become your newest passion. They are almost too easy to make and you'll never be able to eat just one.
Ingredients
1/2

cup

unsalted butter

melted (113 grams)

2

tablespoons

vegetable oil

(30 milliliters)

1 1/3

cups

granulated sugar

(267 grams)

2/3

cup

unsweetened cocoa powder

(54 grams)

2

large eggs

1

teaspoon

vanilla extract

1

teaspoon

instant espresso powder

1/2

teaspoon

table salt

1/2

cup

all purpose flour

(62 grams)

1

cup

semi sweet or milk chocolate chips

plus more for topping (170 grams)
Instructions
Preheat your oven to 350 degrees. Line a 9 by 9 inch baking dish with foil and spray with non stick cooking spray.

Place the melted butter and oil in a large bowl. Stir in the sugar and cocoa powder until smooth using a wooden spoon.

Add the eggs, vanilla extract, espresso powder, and salt. Stir to combine and then slowly mix in the flour. The batter will be thick. Stir in the chocolate chips.

Spread the batter into the preapred pan and top with more chocoalte chips, if desired.

Bake for 21 to 25 minutes or until the brownies just lose that glossy sheen around the edges and a toothpick inserted 1 inch from the edge comes out clean. Cool before cutting.

Store in an airtight container for up to 4 days or freeze for up to one month.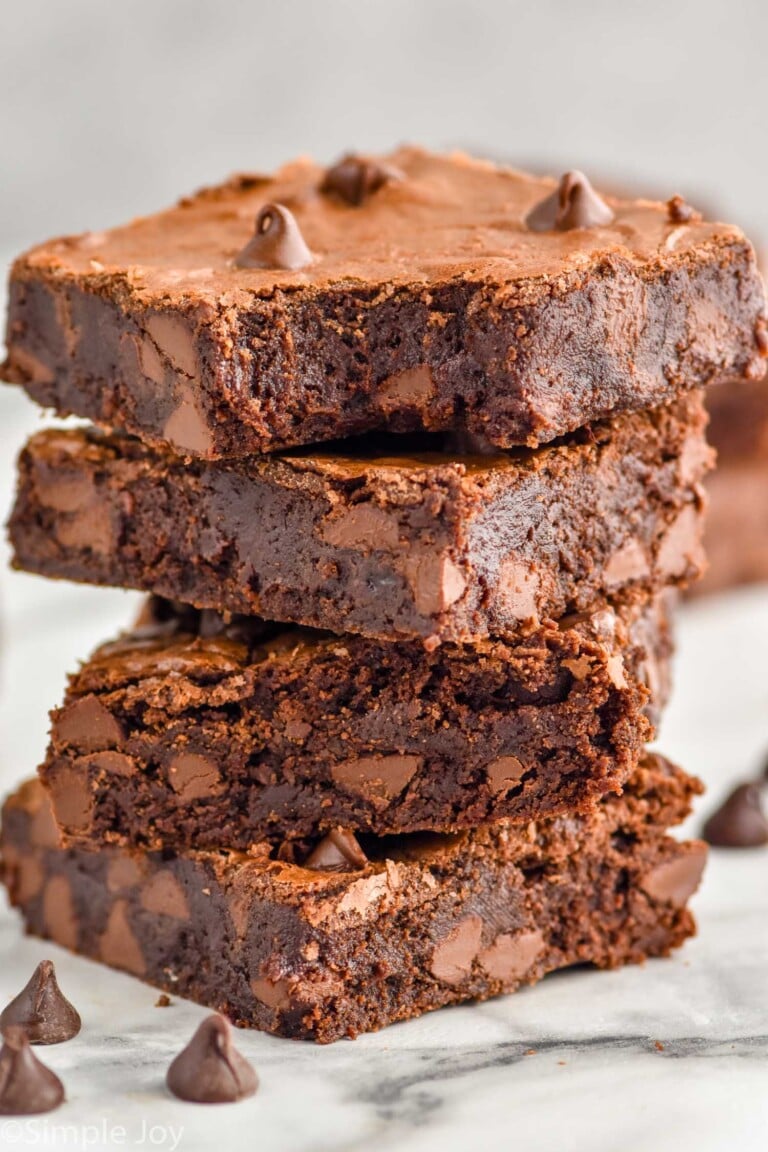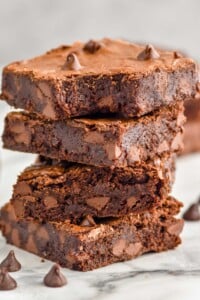 did you make this
Death by Chocolate Brownies