These Easy Ranch Potatoes are so fast to put together and deliciously creamy!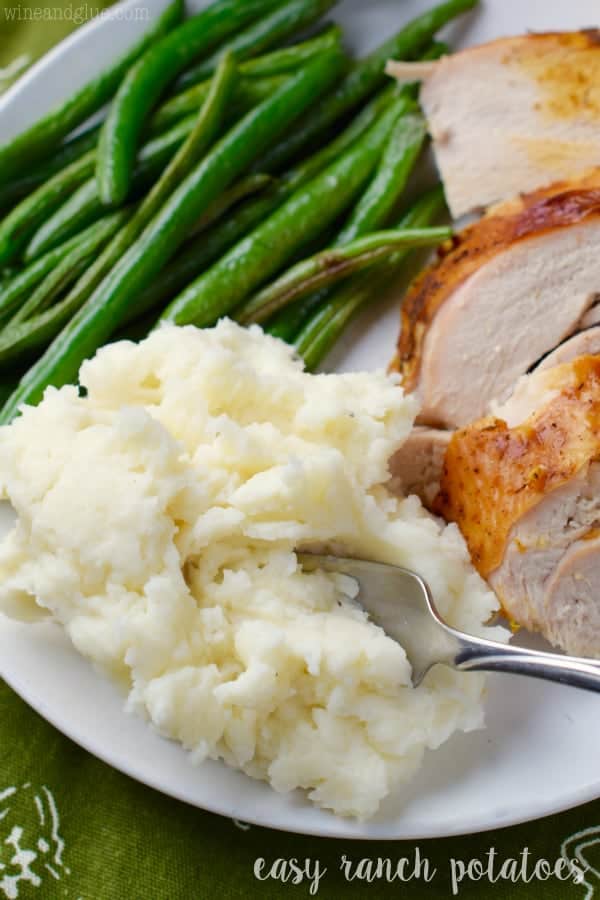 So the other day I was working on my photos for my turkey post. Did you check it out? You really need to because if you are entertaining this holiday season, it is SUCH a delicious and easy option. Anyway! I decided that the photos needed some potatoes in them.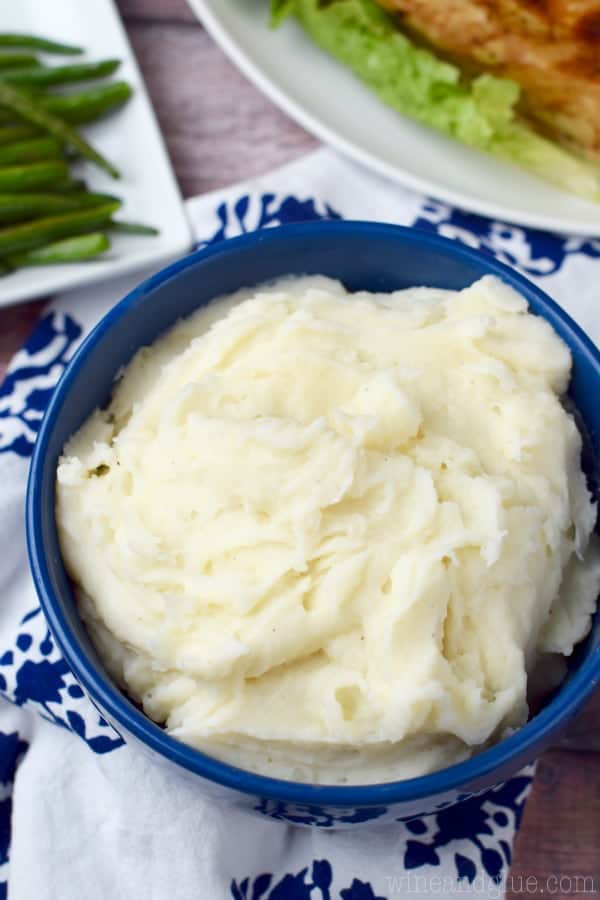 So I chop up two giant baking potatoes, and throw them in some boiling water. As soon as they are fork tender, I drain them, return them right to the pot I boil them in, add some butter, add some milk and blend them up. And then it was around this point that a little lightbulb shaped like a turkey leg went off over my head. (That's what happens whenever a foodie has a good idea).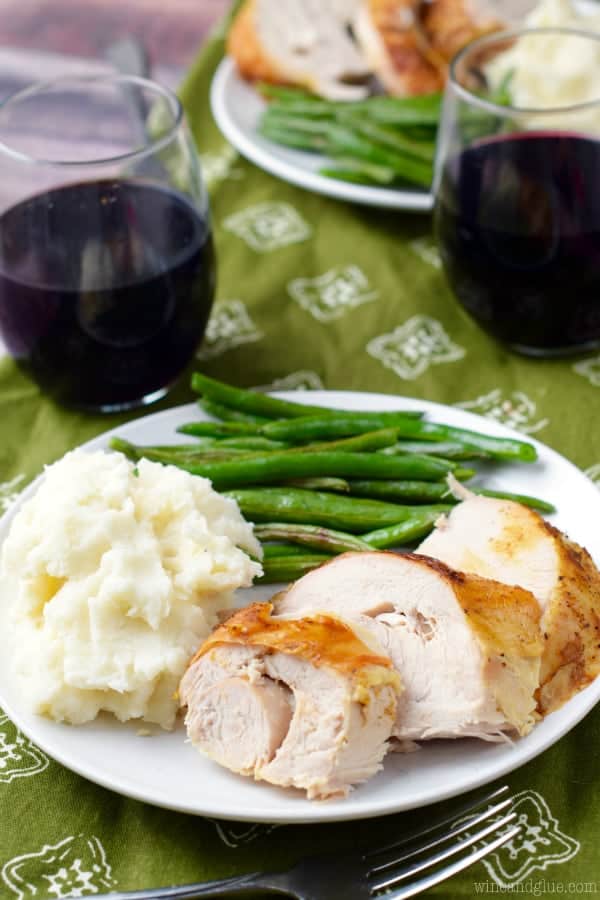 Ranch dressing!! The potatoes needed some ranch dressing! So I throw in a good couple of tablespoons, blend them in and realize that I am an absolute genius. (Please don't take this opportunity to google Ranch Potatoes, I'm sure there are 5.2 million recipes for it out there, but ignorance is bliss people.)
You guys, the dressing made the potatoes so unbelievably creamy. If you ever have a hard time getting your potatoes totally smooth, like no lumps, add some ranch dressing. The flavor is fantastic, and it seriously does something magical with the lumps. Like makes them disappear without question.
Basically, what I'm saying, is that this is the only way you should make potatoes ever again.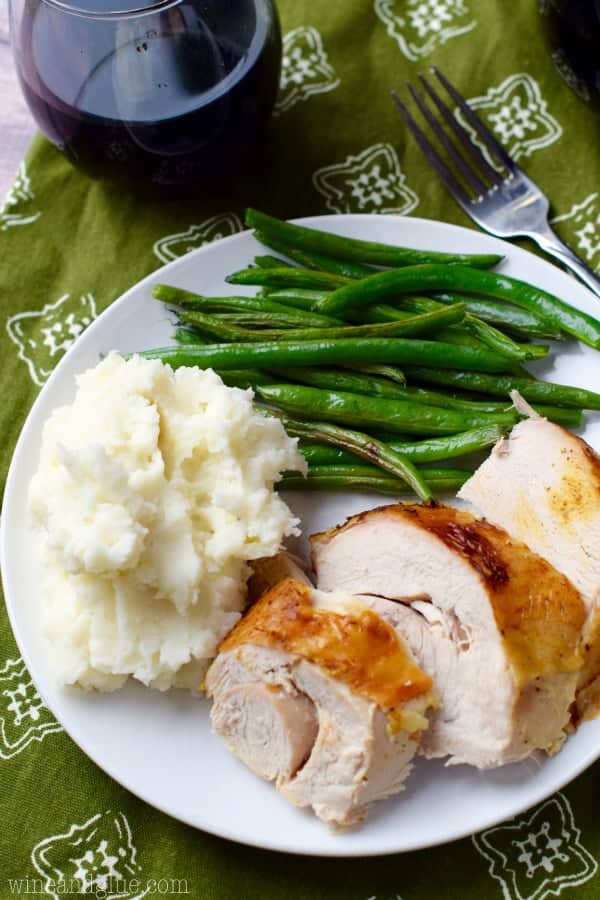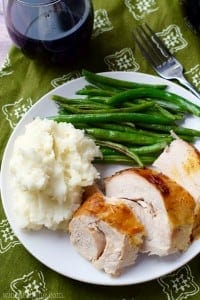 Easy Ranch Potatoes
Ingredients
2

large baking potatoes

1

TBSP

milk

1

TBSP

butter

3

TBSPs

ranch dressing

1/4

tsp

salt
Instructions
Cut and peel the potatoes. Add them to a medium sauce pan and cover them completely with water. Bring to a boil and cook over medium heat until they are fork tender. In other words, until you stick a fork in them and they immediately break apart.

Drain them, return them to the pan you cooked them in and beat with a hand mixer adding the milk, butter, ranch dressing, and salt.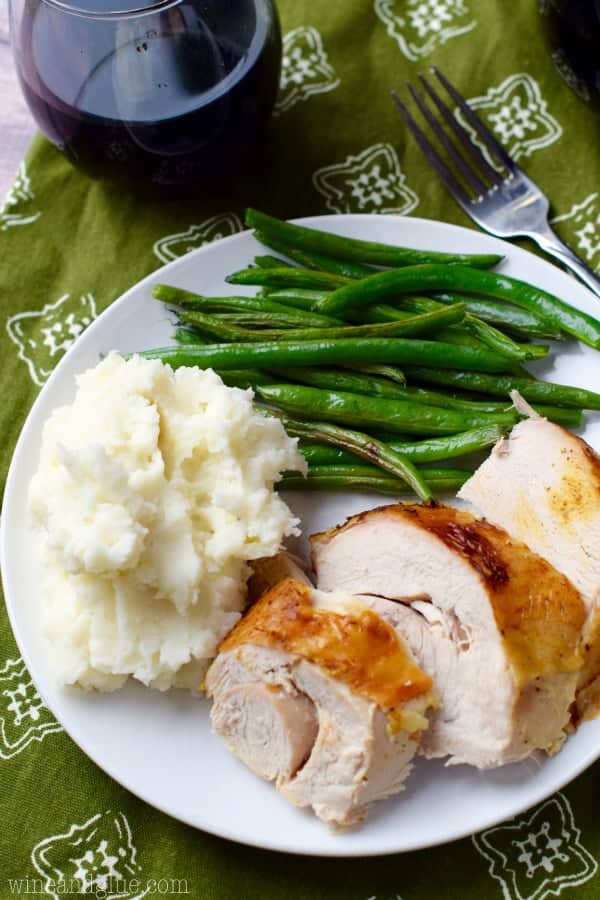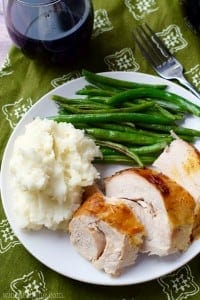 did you make this
Easy Ranch Potatoes