This Five Minute Peanut Butter Chocolate Pretzel Bark is about as quick as it gets and SO delicious! Thank you Xcel Energy for sponsoring this post!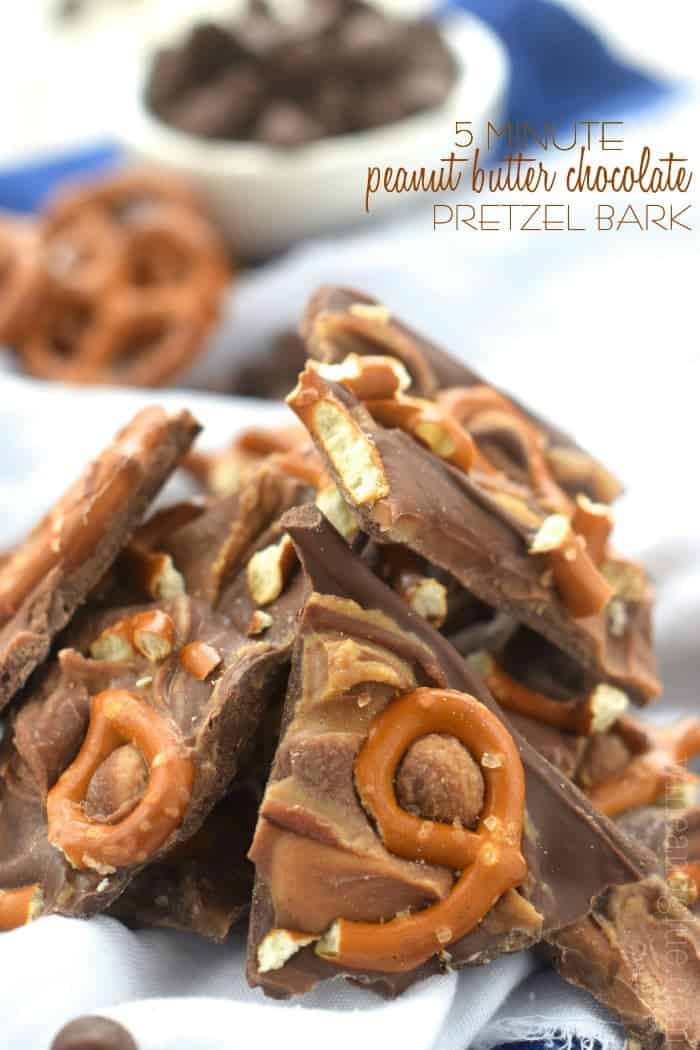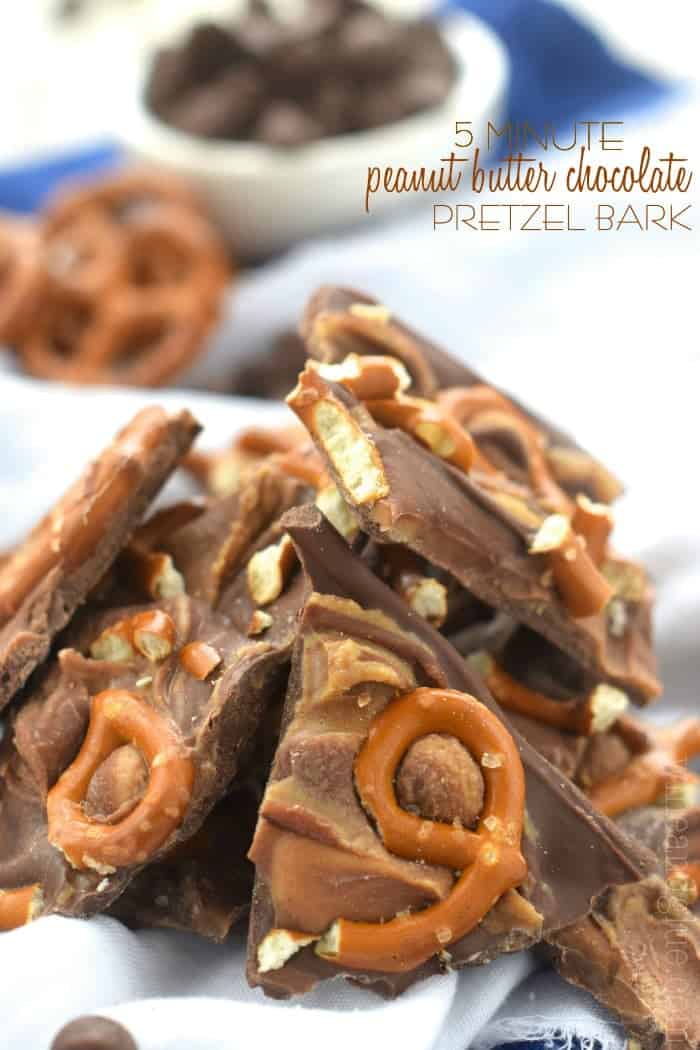 Remember the other day when I told ya'll that I wouldn't take a sponsored post that I didn't really believe in? Okay, well keep that in mind today . . . . I know that you came here for Peanut Butter Chocolate Pretzel Bark, but that was really just a ploy to lure you in so I could tell you about something important to me. Renewable energy!!
Get it? No bake bark? Renewable energy? :)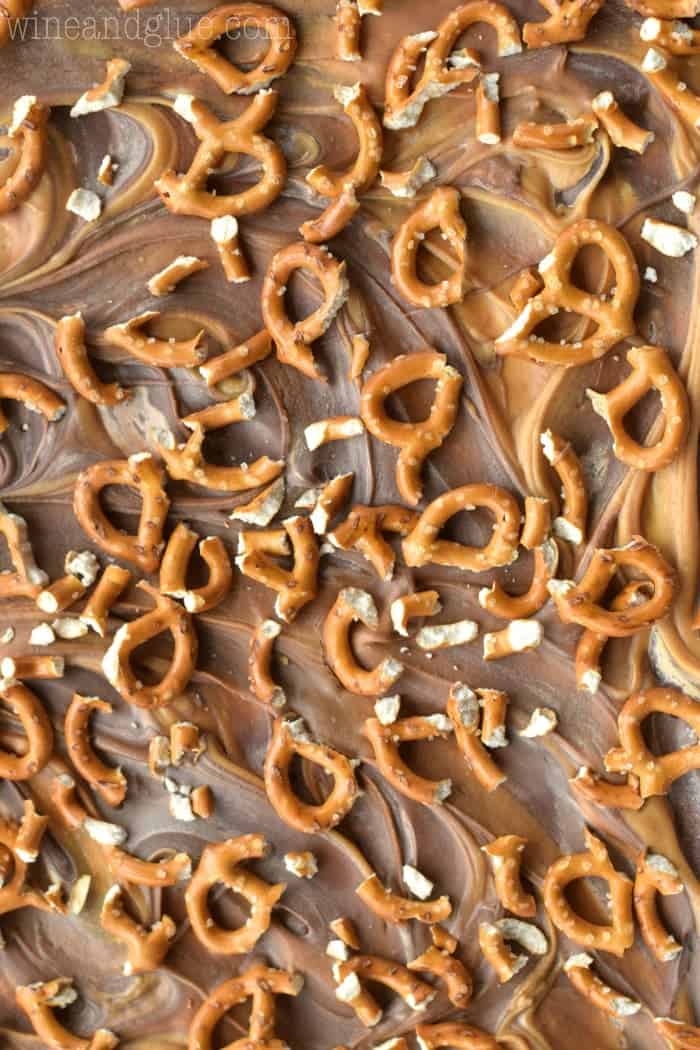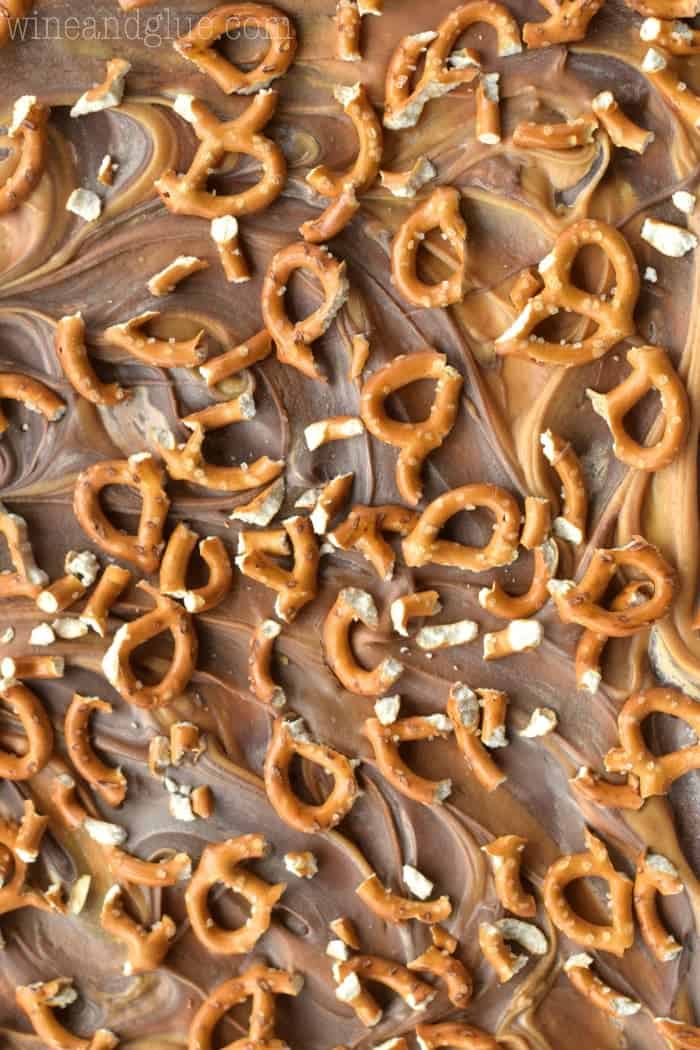 I definitely would not say that my family is perfect at being green, but what I will say is that we try our best where we can. We recycle and we teach our kids to recycle. We donate all the things that can be reused rather than throwing them away to end up in a landfill. We support companies and products that have a strong commitment to the environment. We drive a gas/electric car. We teach our kids to turn off lights and things that aren't being used. And one thing that we have been doing for years is paying a small premium to have some of our house powered by renewable wind energy. (Right now over 50% of our electricity comes from wind. How cool is that??)
Xcel Energy's Windsource program is a program that does just that. Driving through rural Wisconsin, we often see giant beautiful windmills, turning in the distance generating electricity to power homes and businesses. This renewable energy source, wind power, is something that provides power but is a resource that isn't depleted.
There are lots of benefits for a household to use Xcel Energy's Windsource program, some of these reasons are the very reasons that we decided to do it years ago. For us, first and foremost, you are doing something good for the environment! You are also supporting an energy source that comes at a stable price. Since there will always be wind, prices won't go up, and therefore this is a great path for the future. Third, it creates jobs in rural areas, supporting small communities.
Finally, and this one is really key for us, it's easy! We are green . . . but we are also lazy. This is something so easy that you can do to make a real difference for the environment. This is a big giant world that has tons of people in it. My kids and yours. Lets all do something little to keep it nice for them.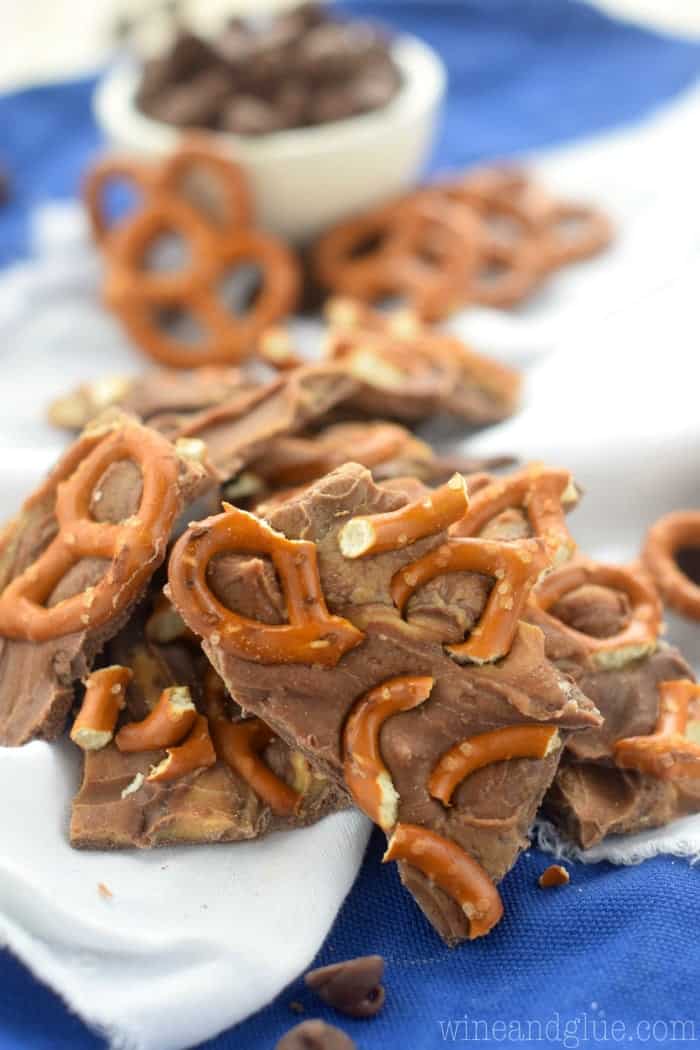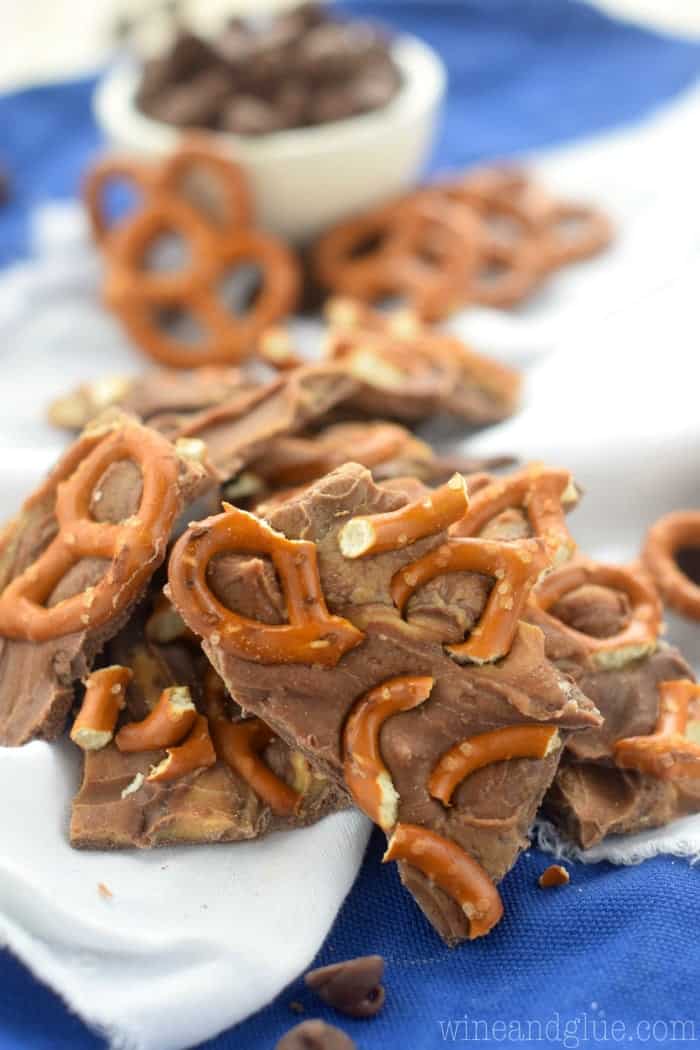 Currently the Windsource program, which allows customers, individual households and businesses, to pay a little bit extra in order to help support this awesome environmentally friendly program, operates in five states, Wisconsin, Colorado, New Mexico, Michigan, and Minnesota. If you live in one of those states and want to do something green, you can enroll by calling 1-800-895-4999 or visiting ResponsibilityByNature.com/Windsource.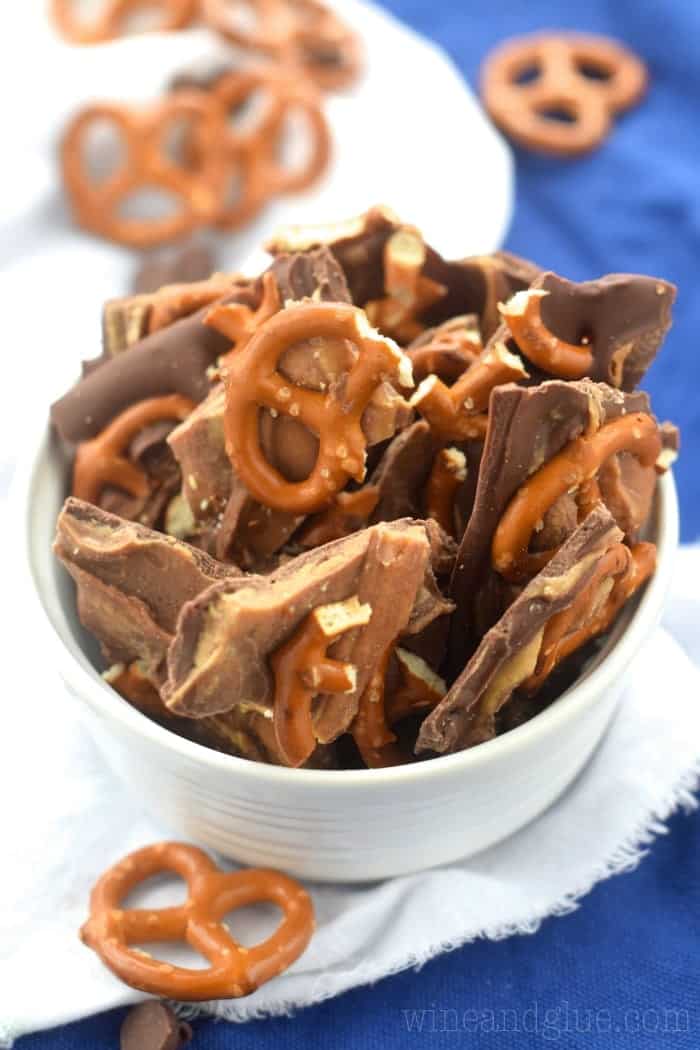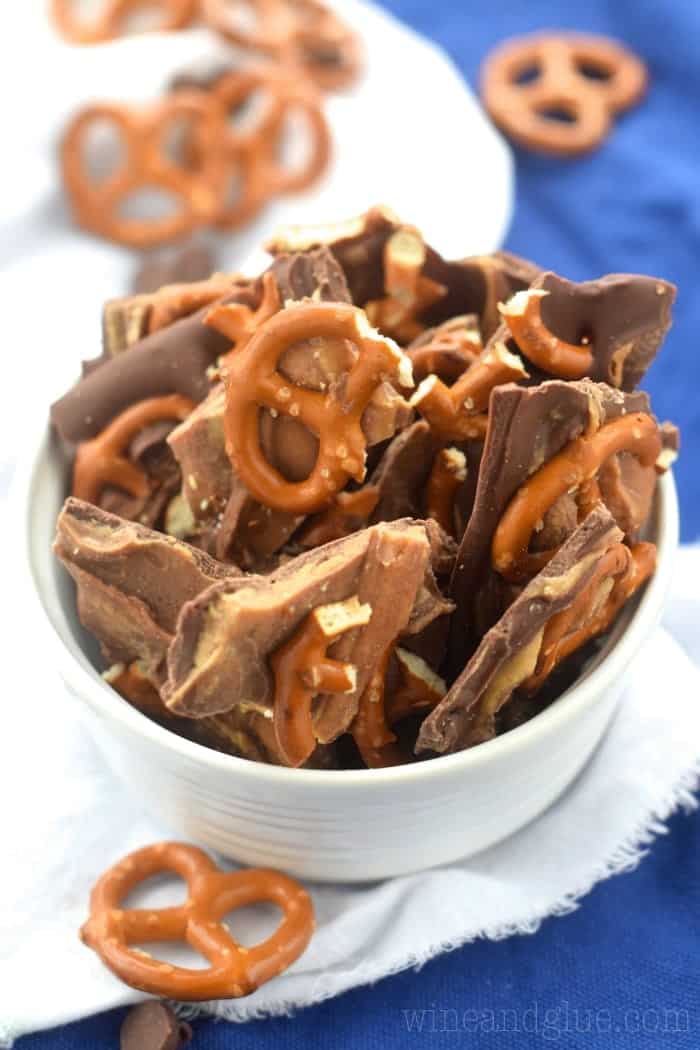 Should we talk about this bark? It really does only take about five minutes to make, about a three minutes of microwaving (which uses 70% less energy than the stove top!), and then a little mixing and pouring. You refrigerate it for a bit, and then break it up and try not to eat the ENTIRE pan, because seriously, is there anything better than a salty sweet snack?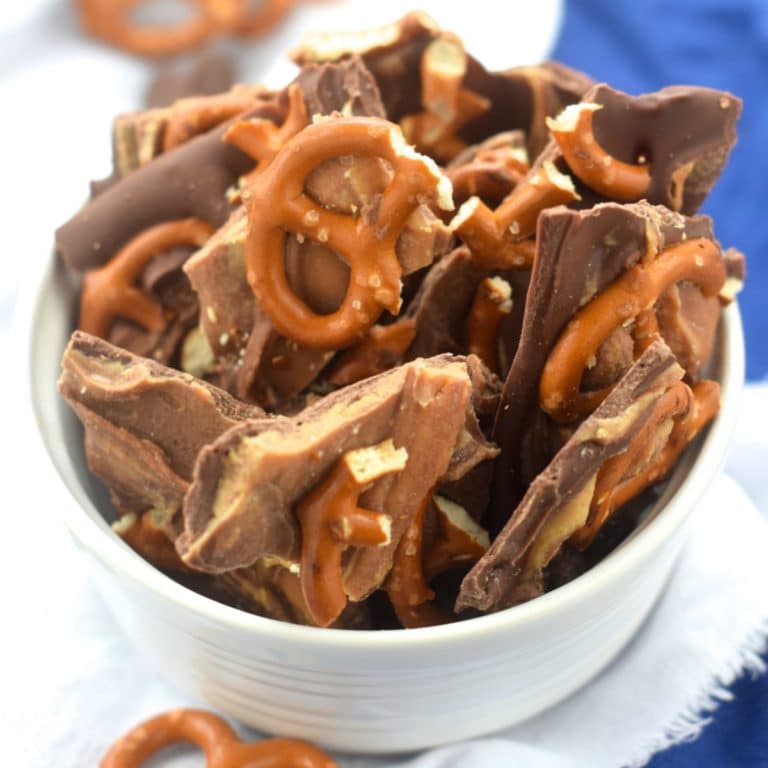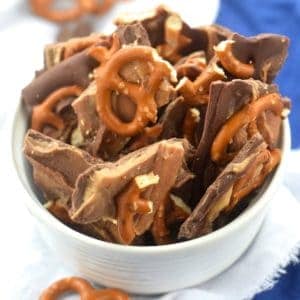 Five Minute Peanut Butter Chocolate Pretzel Bark
Ingredients
2

cups

milk chocolate chips

1

cup

peanut butter chips

2

TBSPs

unsalted butter

1

cup

of broken pretzels
Instructions
Line a 10 by 16 inch jelly roll pan with wax paper.

Microwave the milk chocolate chips at half power for one minute. Stir and if it is not completely melted, microwave for another thirty seconds. Spread over the wax paper.

Microwave the peanut butter chips and the butter together at half power for one minute. Stir to smooth it. Put several spoonfuls over the bark in different spots and then swirl it in.

Working quickly, spread the pretzels over the chocolate mixture. Push it down into the bark.

Place in the refrigerator for 30 minutes or until completely hard. Then break apart.

Store in an airtight container for up to two weeks.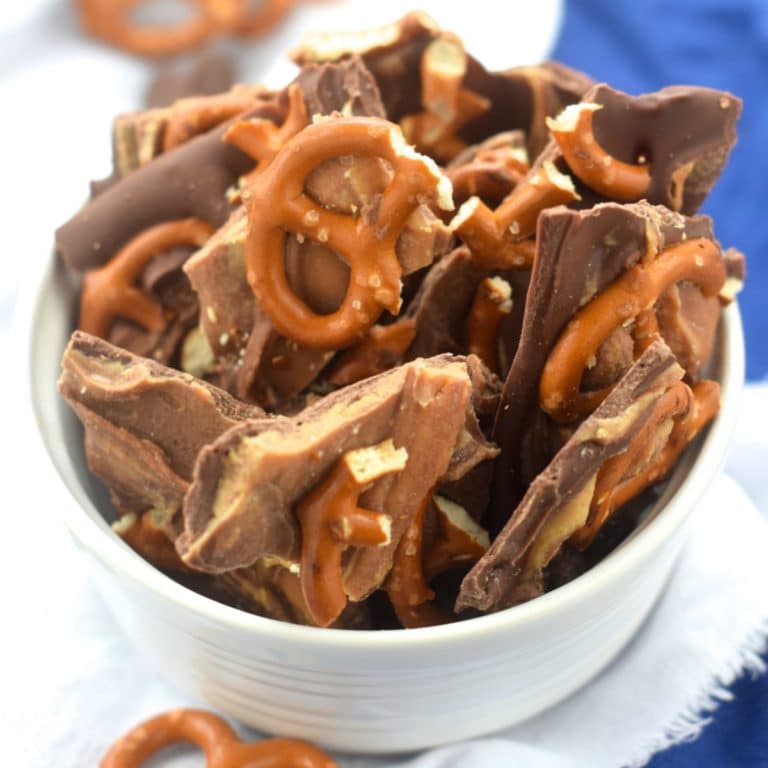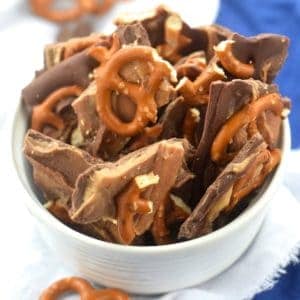 did you make this
Five Minute Peanut Butter Chocolate Pretzel Bark
Disclaimer: This is a sponsored conversation written by me on behalf of Xcel Energy. The opinions and text are all mine.