This Cookie Dough Bark is deliciously addictive and super easy!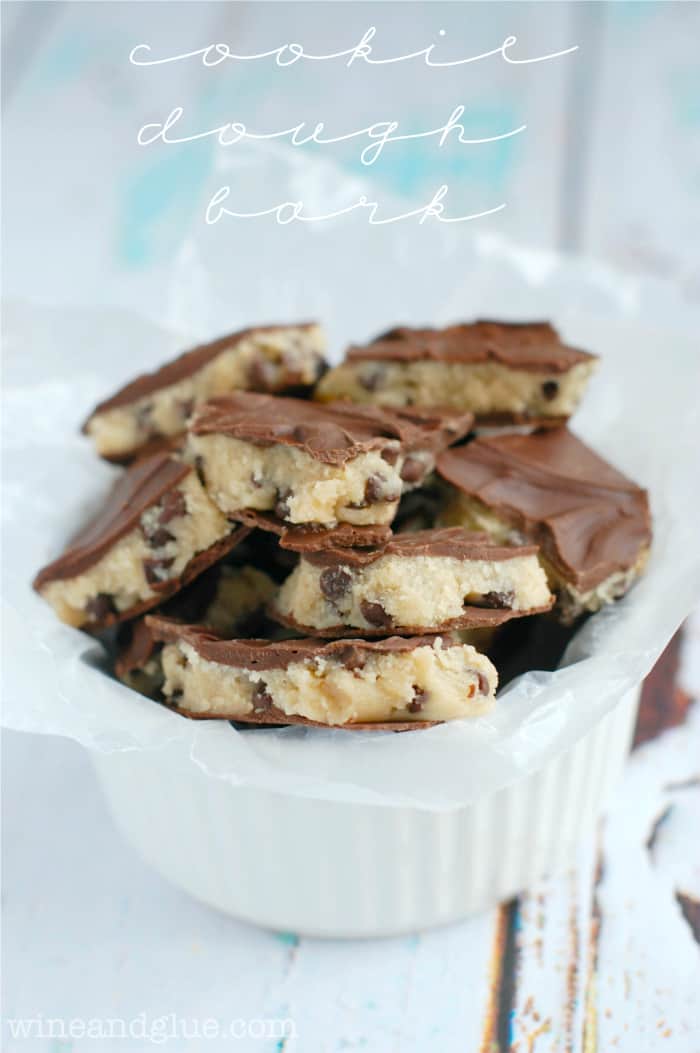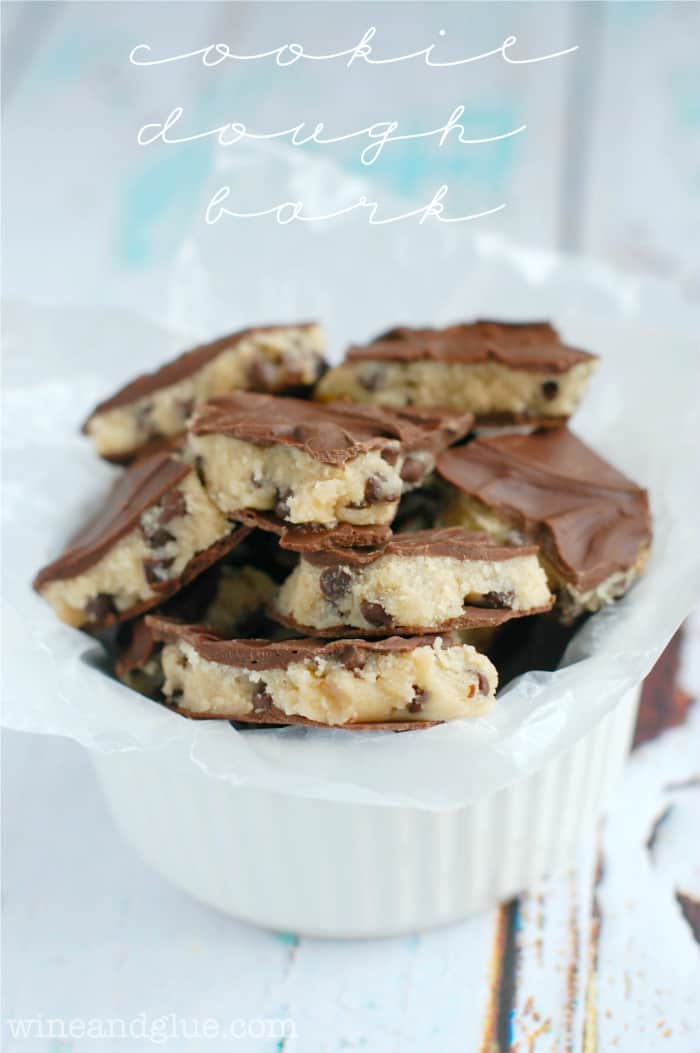 I think it's fair to say that I'm a cookie dough addict.
There has been an embarrassing amount of times that I have made cookies solely so that I can eat a little bit of the batter (potentially . . . that's the only reason I ever make cookies . . . . )
And as shameful as it is, not one single person other than me as eaten any of the Easter Egg Cookie Dough Truffles.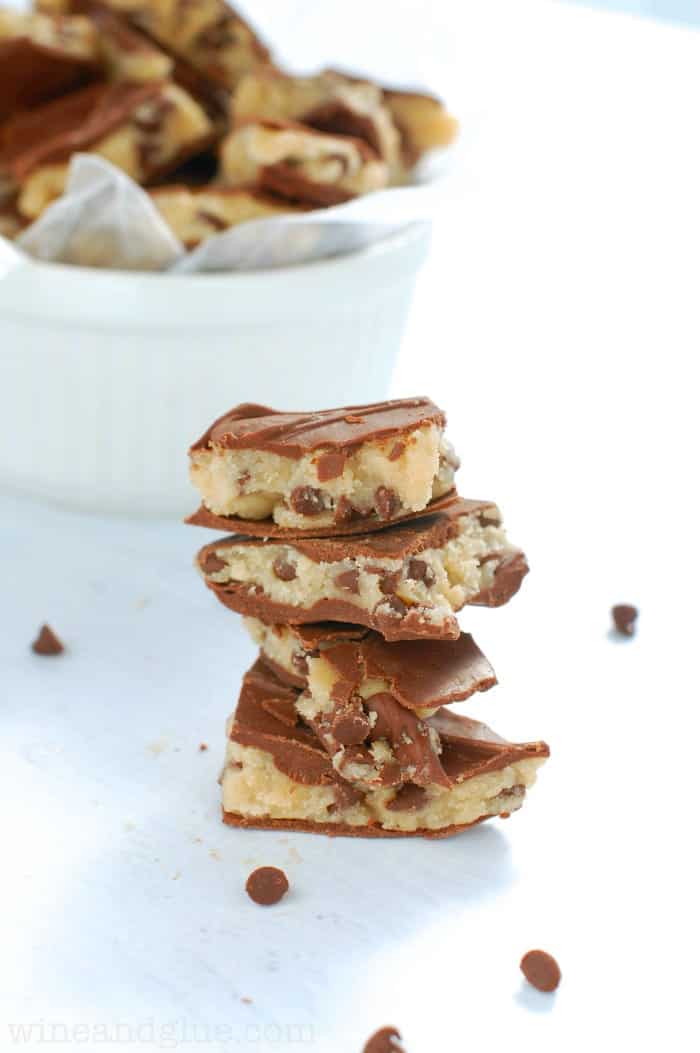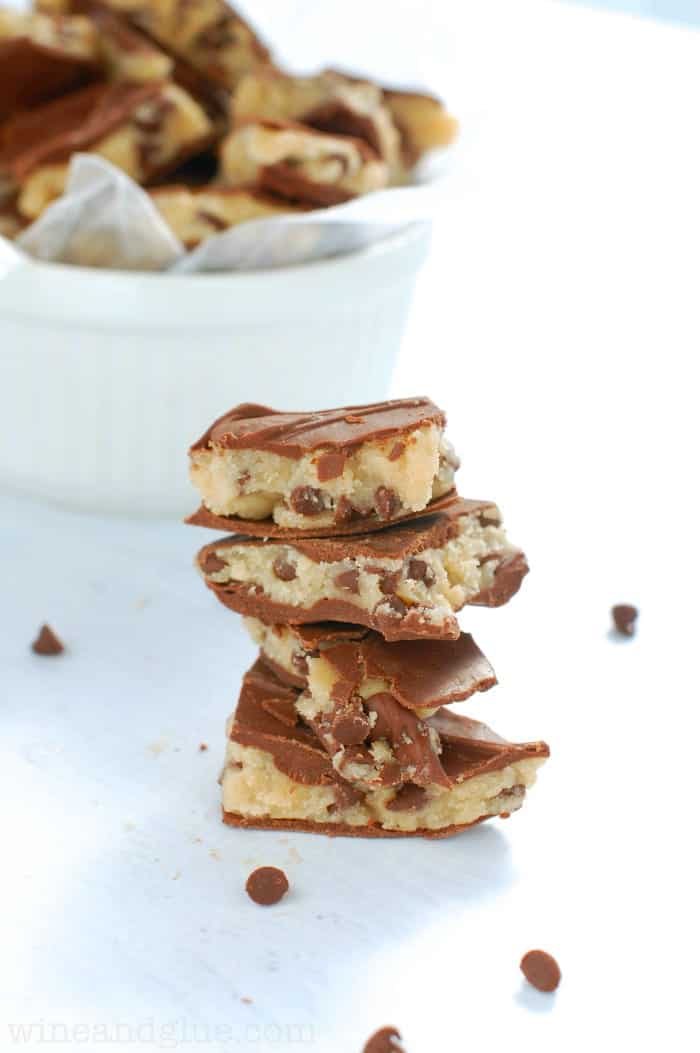 I did manage to ship off the rest of the Chocolate Chip Cookie Crusted Cookie Dough Ice Cream Pie and the No Bake Cookie Dough Cheesecake yesterday though . . . . they were hard to part with. My stomach said no, my thighs said yes.
But this Cookie Dough Bark . . . .
It kind of takes the madness to a new level. Probably because it is so easy to make! There is no rolling and dipping involved. Once you have your cookie dough made, you can literally be eating this in like less than an hour. It's suuuuuuuper addictive. It was one of those recipes that was photograph one, eat one, photograph one, eat one. :)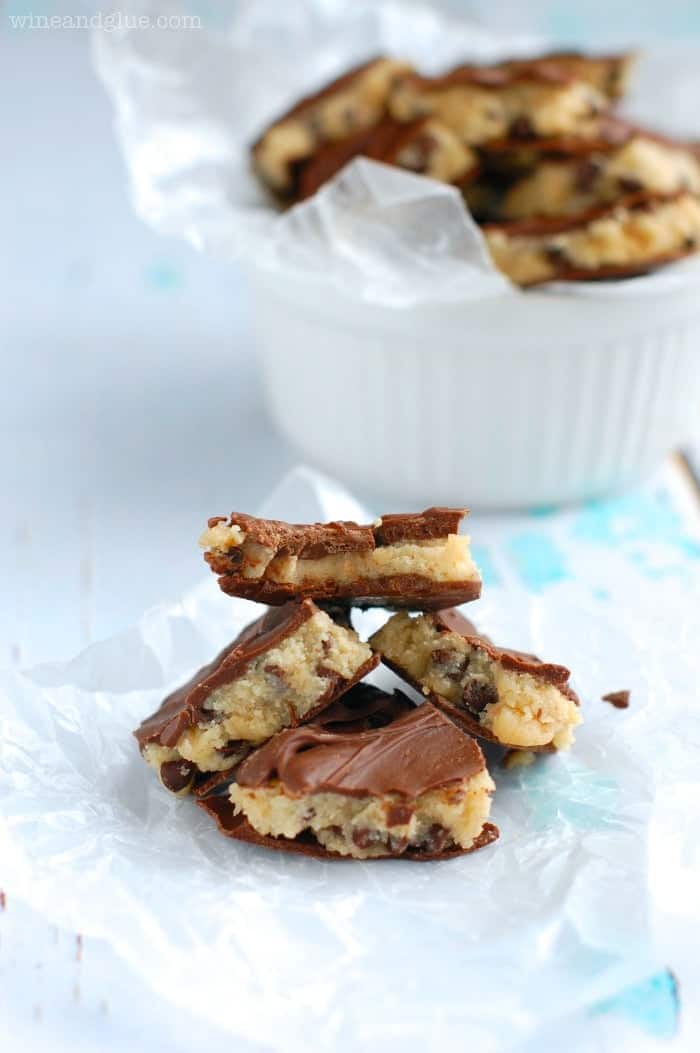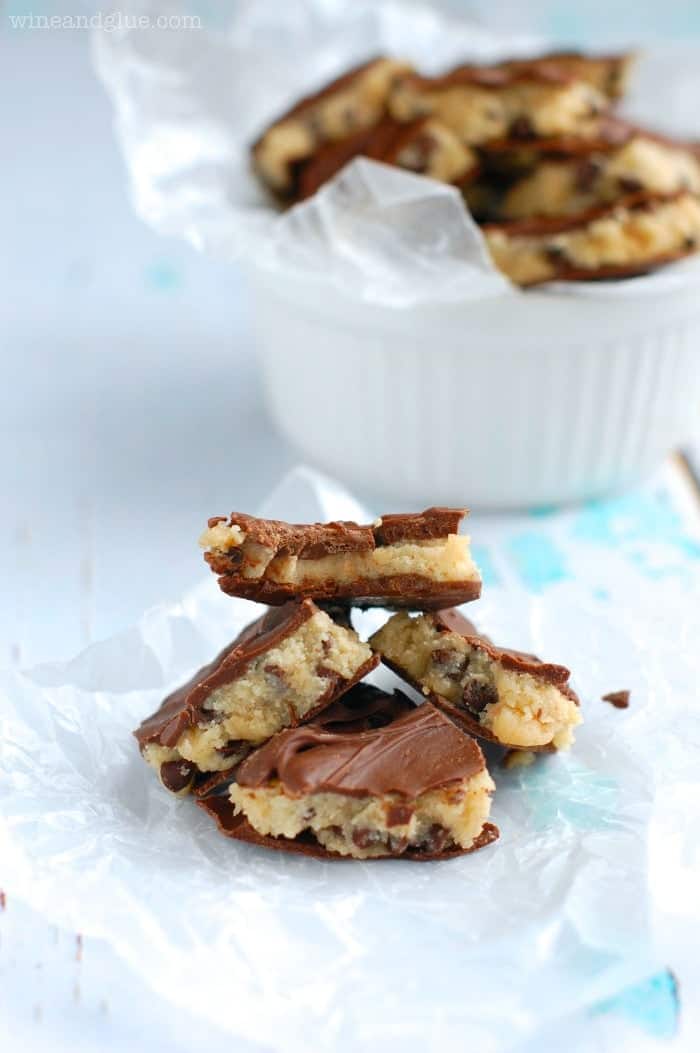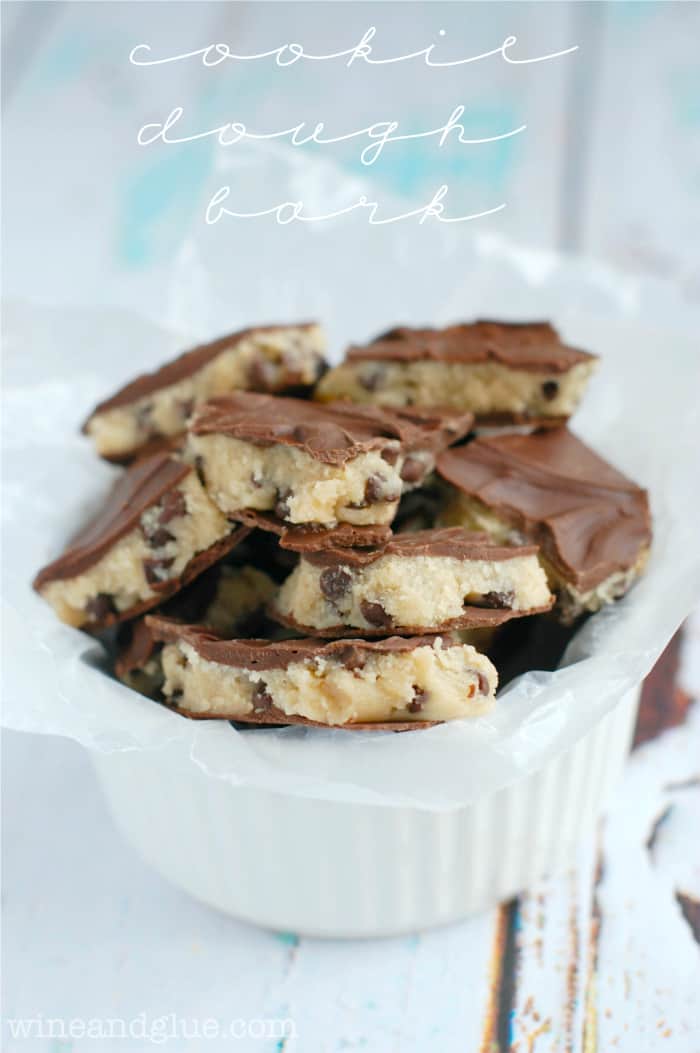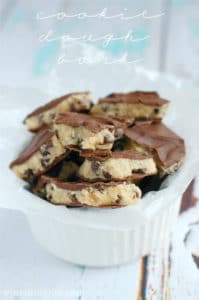 Cookie Dough Bark
Ingredients
2

cups

all purpose flour

1/2

cup

of butter

softened

3/4

packed brown sugar

2

tsps

vanilla extract

14

oz

sweetened condensed milk

1

cup

mini chocolate chips

3

cups

milk chocolate chips
Instructions
Preheat your oven to 300 degrees. Spread the flour out on a baking tray. Bake for 5 minutes.

In the bowl of a large stand mixer, cream the butter and the brown sugar until light and fluffy, about two minutes. Beat in the vanilla.

Slowly add the flour, scraping down the sides as necessary.

With the mixer still running, slowly add in the sweetened condensed milk. You may need to stop the mixer periodically to scrape down the sides.

Once it is fully combined, stir in the mini chocolate chips.

Melt 1 1/2 cups milk chocolate chips. While they are melting, like a 10 by 15 pan with wax paper. Spread the melted chocolate over the wax paper, being careful not to make it too thin (you won't be able to cover the whole surface area of the pan.

Refrigerate for 15 to 30 minutes.

Spread the cookie dough over the hardened chocolate in an even layer. Refrigerate 15 to 30 minutes.

Melt the remainder of the chocolate, and pour over the cookie dough layer. Allow to harden and then break apart.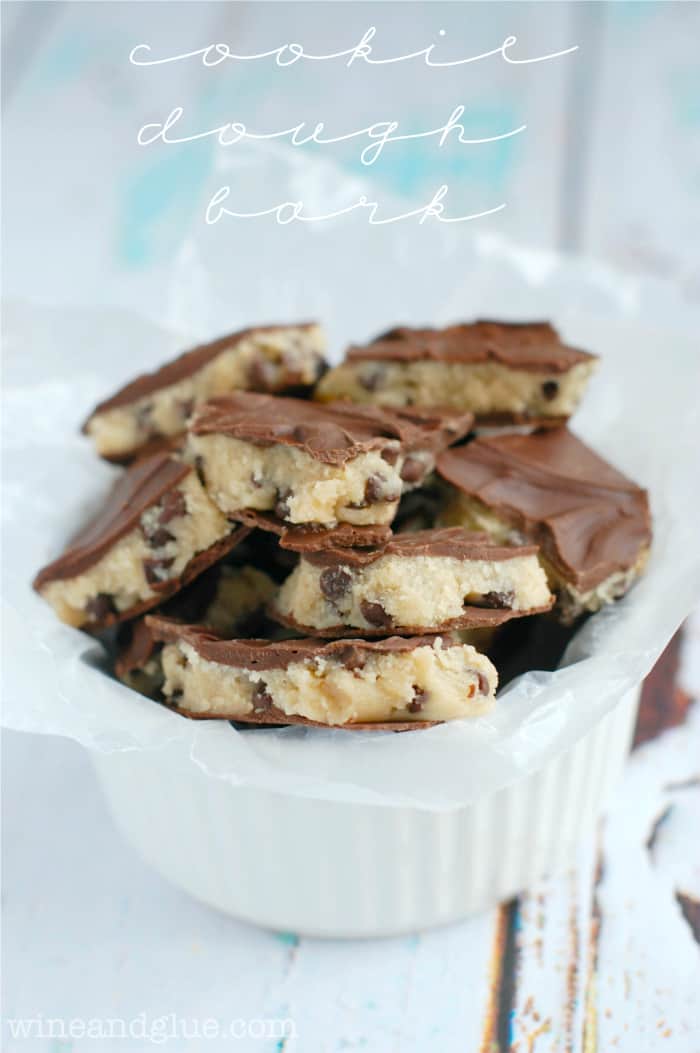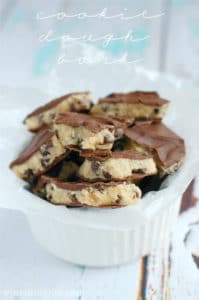 did you make this
Cookie Dough Bark
Cookie Dough Recipe adapted from Taste of Home
Want more bark?
Salted Chocolate Cookie Butter Bark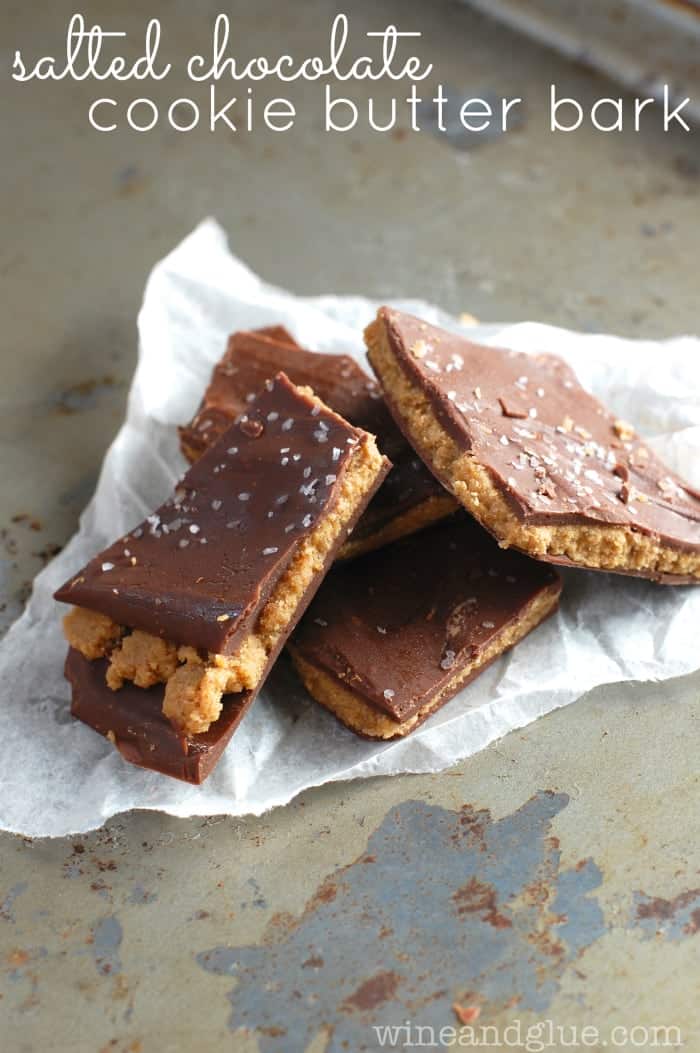 Thin Mint Truffle Bark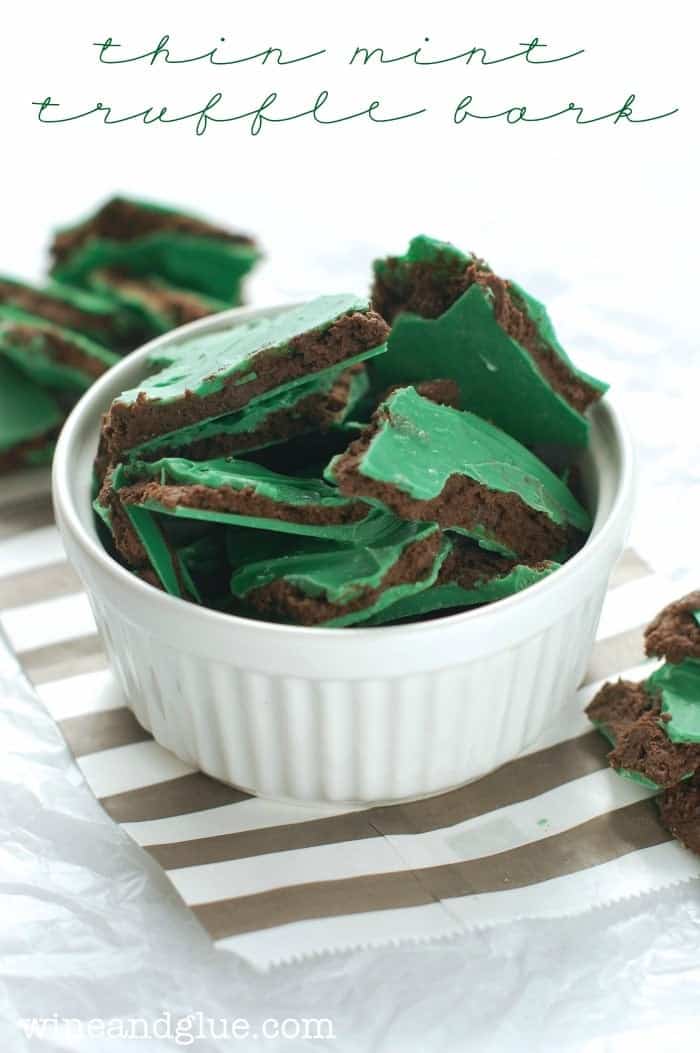 Mint Oreo Bark