Ham and Brie Panini mixes the most delicious flavors into an easy panini that will make you feel like you are having lunch in a fancy cafe.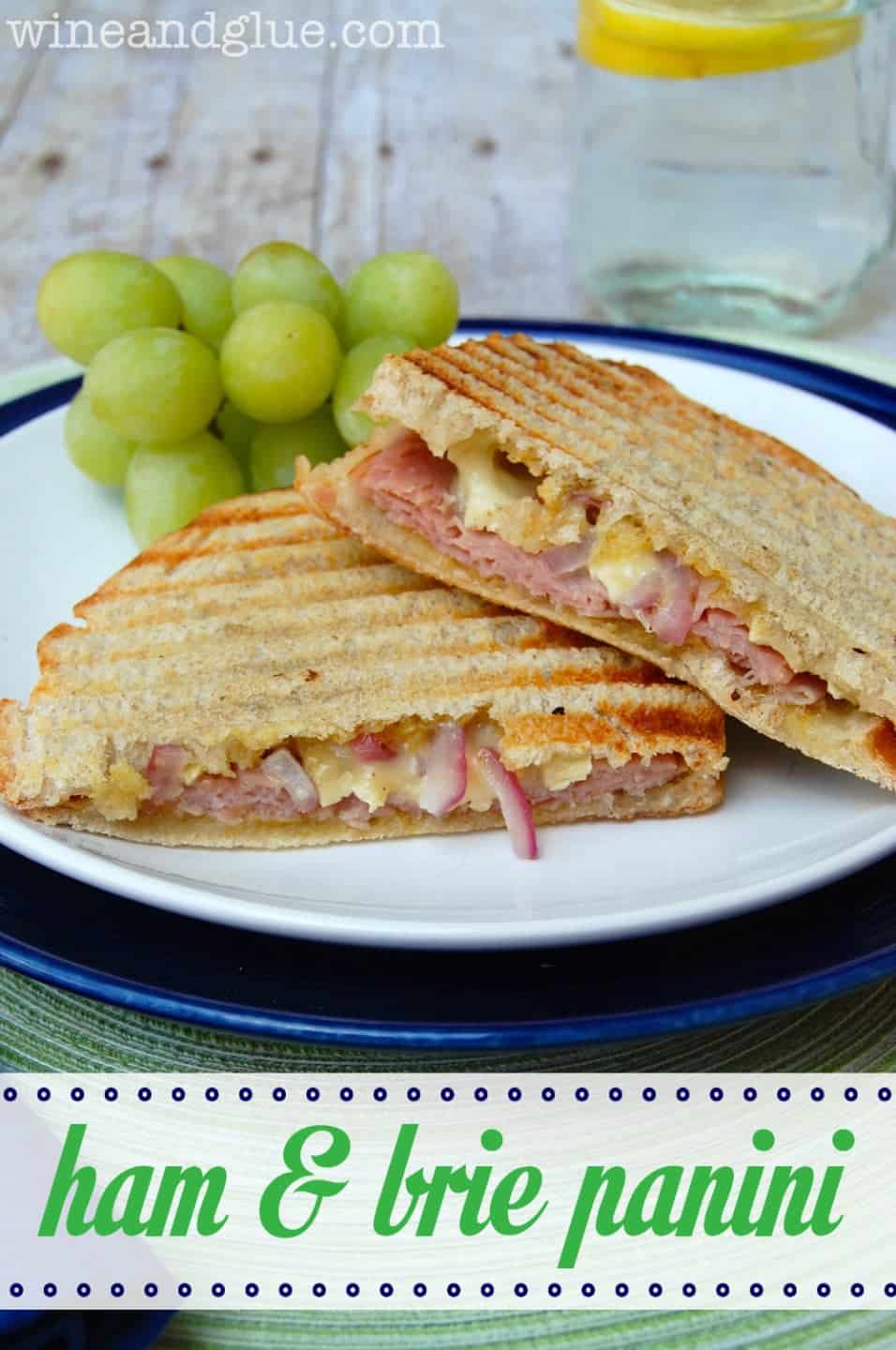 This past weekend I went to BlogHer 13 in Chicago!
You aren't familiar with what a blogging conference is?
Think about several thousand women walking around a hotel and conference center first squealing with delight as they see bloggers that they have known for years in the virtual world (you can balk at that, but you know you did it too) and then going on to network endlessly with other bloggers and brands, and attending classes so they can learn how to blog better.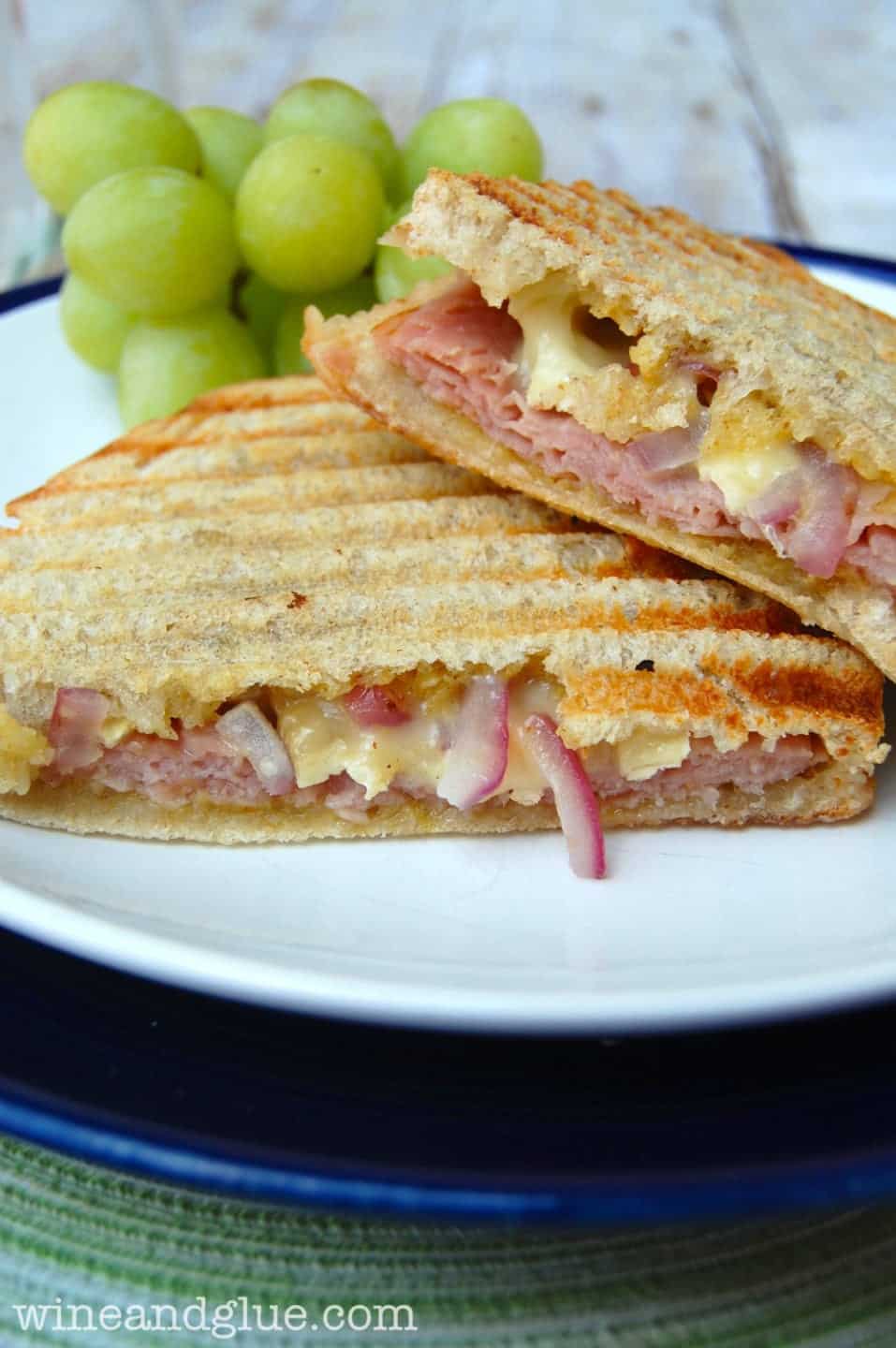 I had an amazing time this past weekend!
I will give you a full run down of what I took away from the conference in a few days, but let me give you a summary in a few words.
SEO. Note Taking. Spring Rolls. Swag. Pioneer Woman.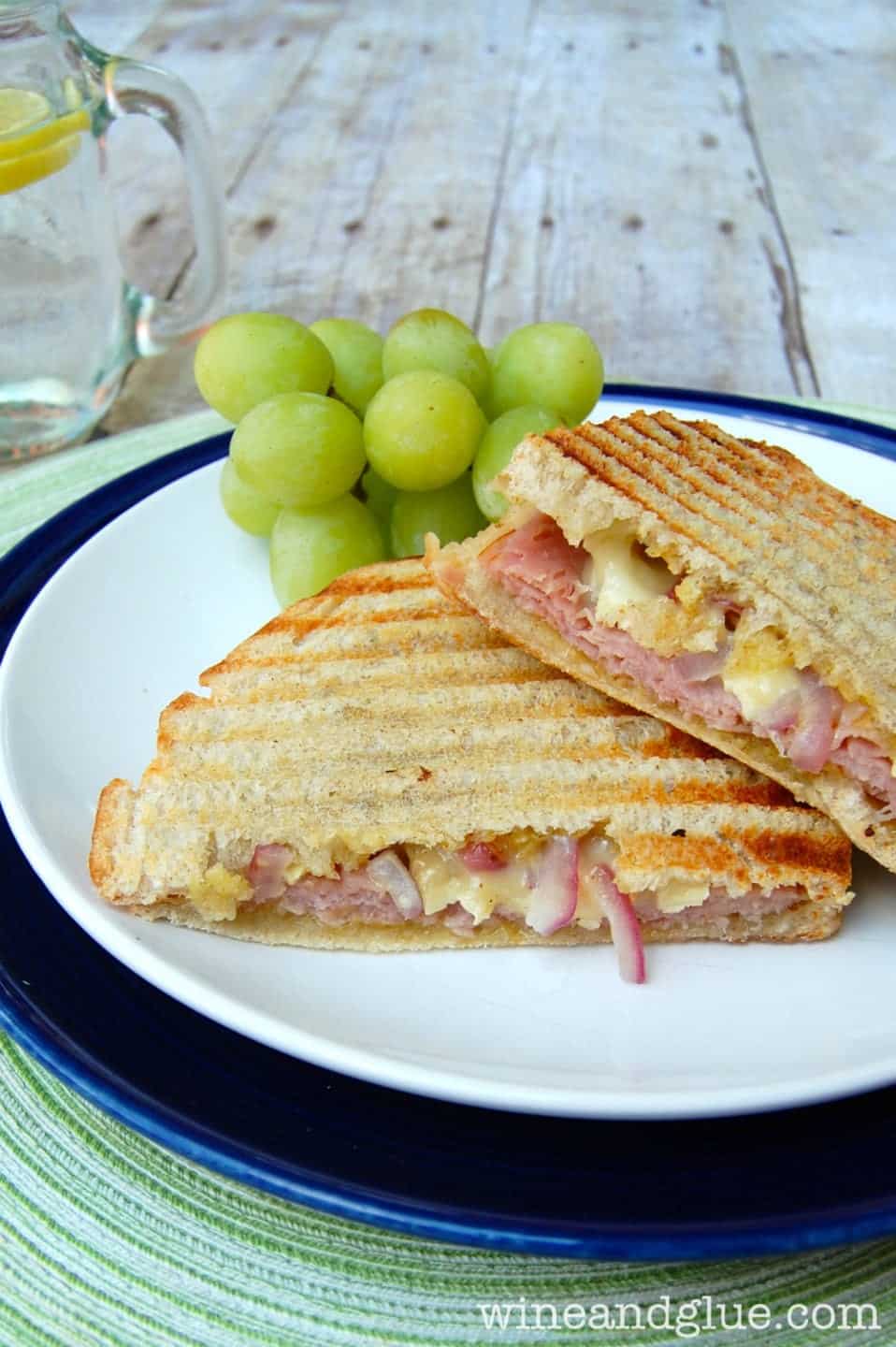 Profound, right?
Seriously. That is about the extent of what I can share at this point. (Why did I not schedule a Monday post before leaving???)  My head is swimming with all the information that I got. It was all such good information, but kind of overwhelming too.
My brain is like a big pile of mush and this post has been rewritten about 80 times since everything I write comes out in sentences that I'm not entirely convinced are legitimate words.
So I will leave you with something that is not overwhelming.
A Ham and Brie Panini!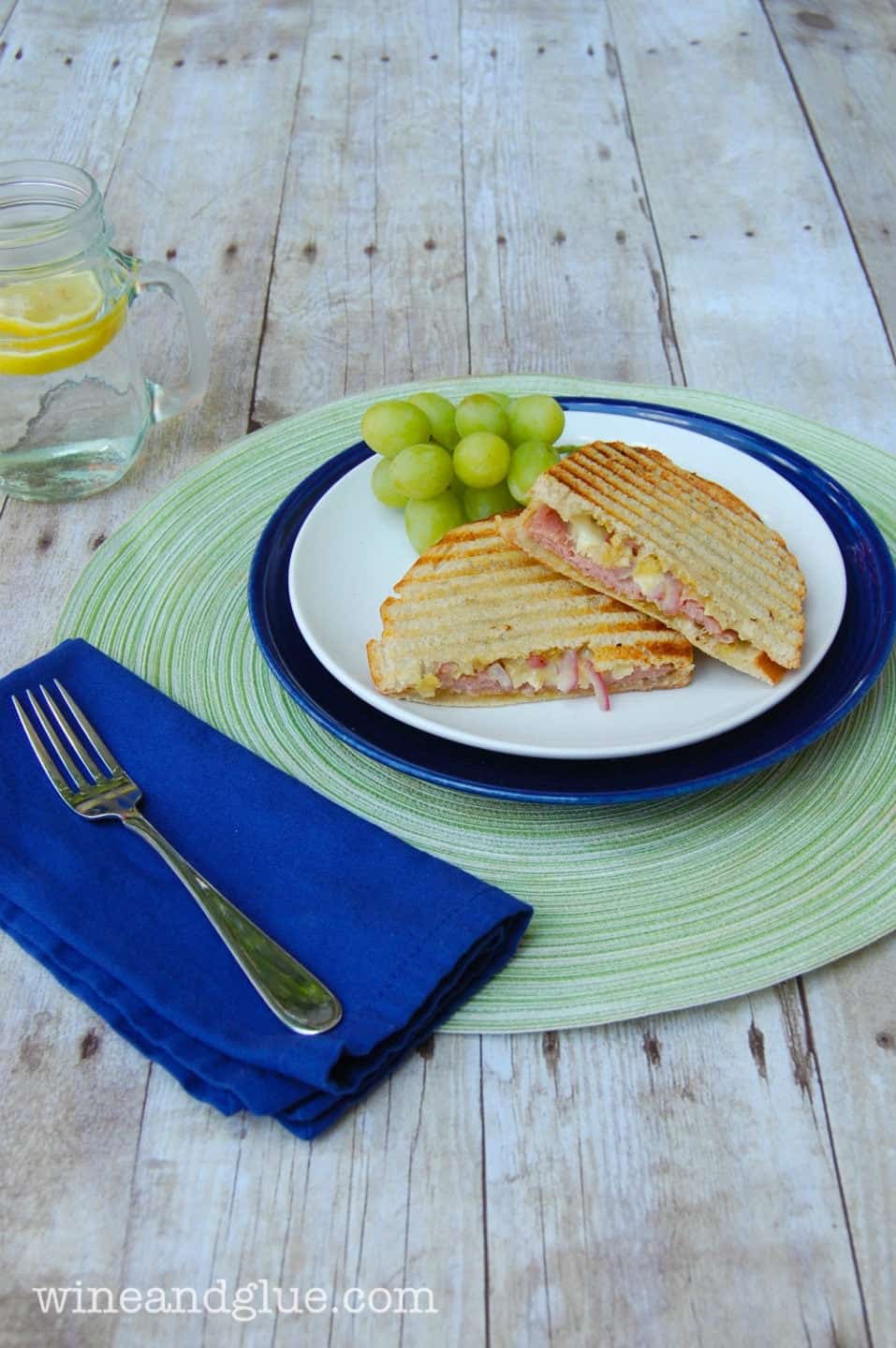 This was something that I ate a restaurant when we went out with some great friends recently. In recreating it, I wondered a little if I just liked it so much because of the great evening we had out with friends pretending we were young and kid free, but it seriously is a fantastic sandwich and so easy too!
If you don't have a panini press, you could make it more like a grilled cheese, and it would also be delicious, but put a panini maker on  your wish list! You won't be sorry!
Ham & Brie Panini
1/4 cup sliced red onion

2 ounces smoked ham from the deli section

2 ounces brie sliced as thin as you can (I used light brie, delicious!)
1 TBSP honey mustard
2 slices country niche bread (we get ours from Panera and ask them to slice it thin)
Lightly spray a pan with cooking spray and sauté the onions over medium low heat.

Without turning on your panini maker, build you sandwich on it.
Spray a piece of the bread with cooking spray, and put it sprayed side down. Then add 1/2 TBSP of honey mustard, the ham, the brie, and the onions.
Spread the rest of the mustard on the second piece of bread. Put it on top, and spray the other side with cooking spray.
Close the panini maker and plug it in. (Ours is Hamilton beach.)  We like to put something heavy (like our flour and sugar containers) on top to help weigh it down.
Cook until the light turns green, or just keep an eye on it and take it out when the edges of the bread start to go golden. Enjoy!