This easy Holiday Punch is a kid-friendly drink everyone at the party will love! This non-alcoholic Christmas punch only takes 10 minutes to make!
There's a lot to love about this holiday punch recipe, but if you are worried about it giving you heartburn, I have the perfect solution!
This post is sponsored by Mirum, but opinions expressed are my own.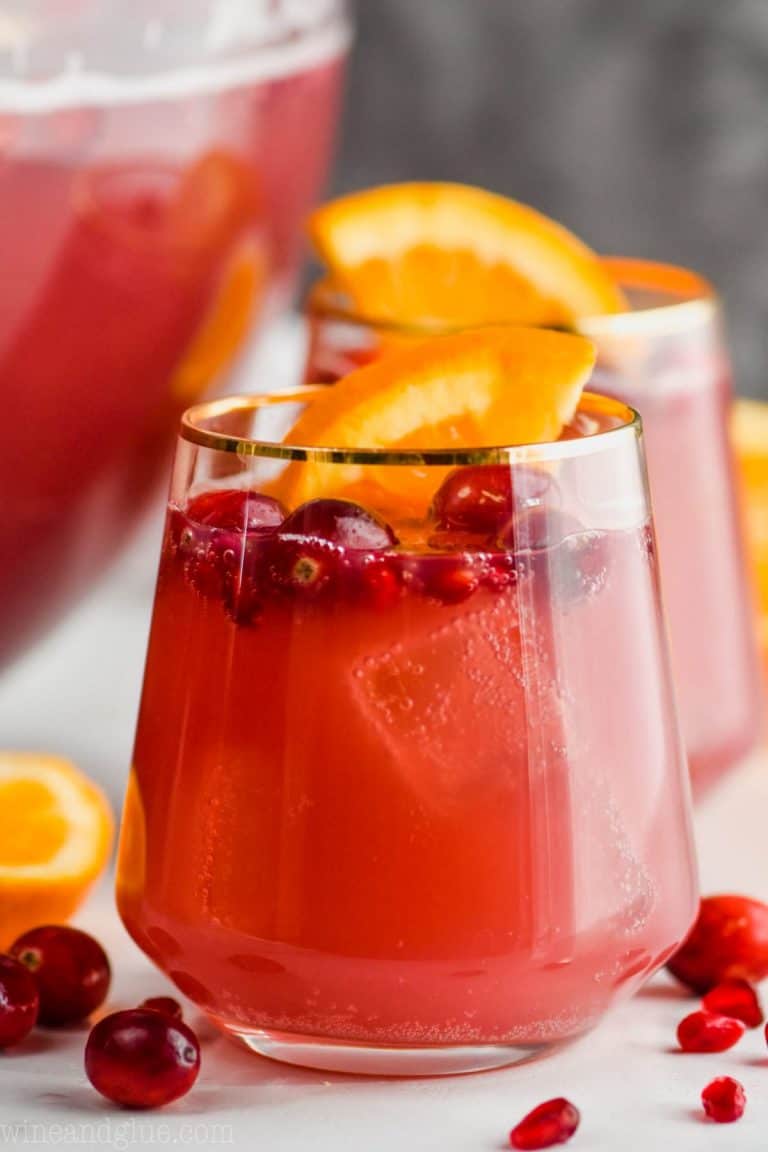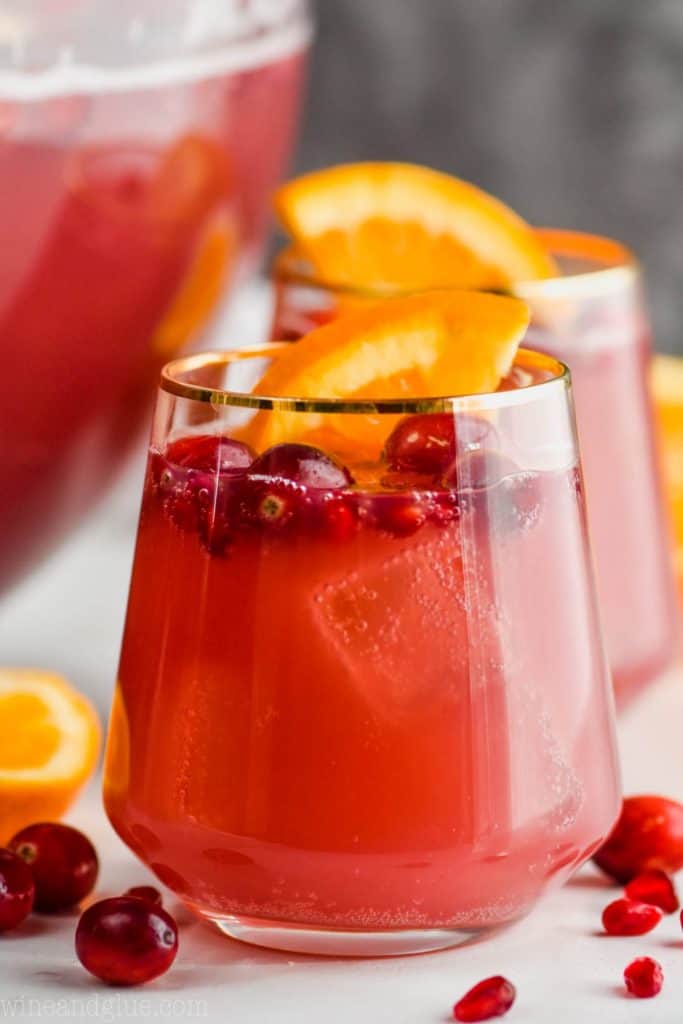 You guys the holidays are right around the corner! This makes me excited for so many reasons, but one of the biggest is the FOOD. (Obviously, you're not new.)
One of my favorite things about food is the joyous way that it brings people together at different occasions. It's amazing how a simple meal can make create love and harmony where at times there is tension. It is almost as though food is magical.
But I know for myself there are foods that don't agree with me. Some of those foods even have the tendency to cause heartburn and leave me so uncomfortable . . . like this Holiday Punch! While most of the time just avoiding those foods is best for me, there are lots of times, like around the holidays, where I don't want to avoid them. I want to be part of the magic.
It's around these times (like with my amazing Cajun Shrimp Skewers at outdoor BBQs or my delicious Taco Pinwheels on game day) where having Omeprazole Orally Disintegrating Tablets (ODT) are the perfect solution.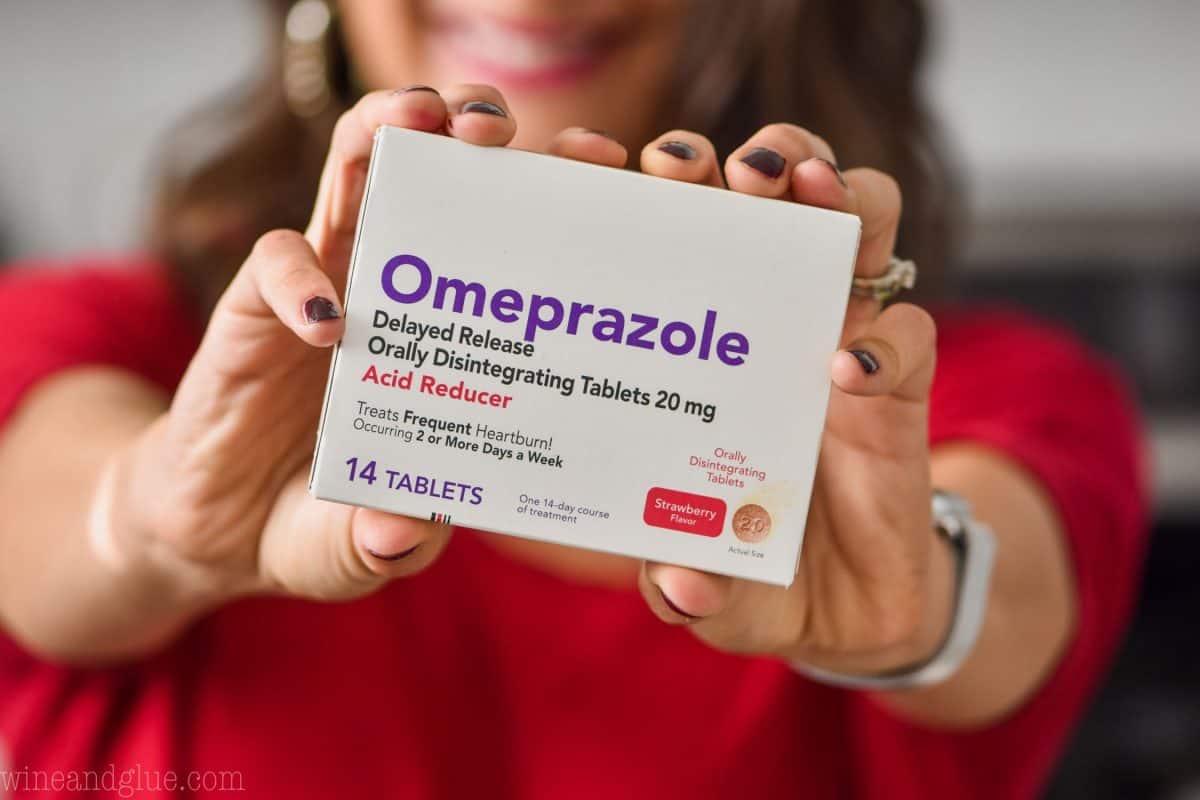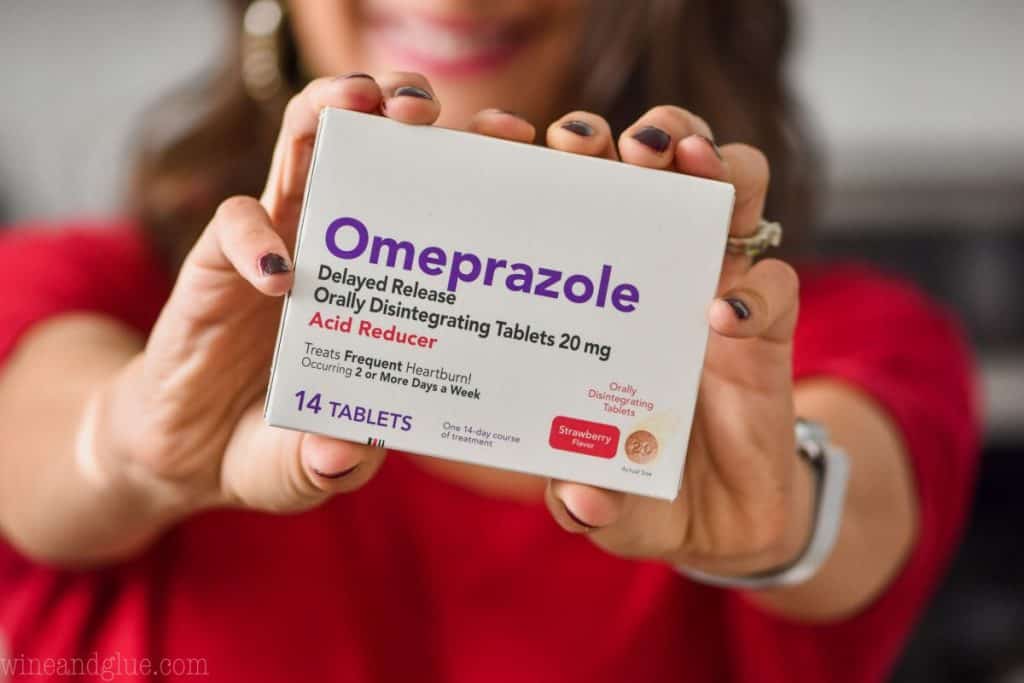 An easy to take dissolvable tablet, Omeprazole Orally Disintegrating Tablets (ODT) are great to keep in my purse and take any time without water. And unlike some other medications I've had to take, it has a delicious strawberry taste to it.
Store brand Omeprazole ODT commissioned the "Beating the Holiday Burn" survey of 2,000 Americans and found that 74% of people are willing to make significant sacrifices to avoid heart burn. If you don't want to make those sacrifices around the holidays, Omeprazole Orally Disintegrating Tablets (ODT) are the perfect choice.
Use ODT as directed for 14 days to treat frequent heartburn (occurring 2 or more days a week). May take 1-4 days for full effect. Not intended for immediate relief. Do not take Omeprazole ODT for more than 14 days unless under doctor supervision.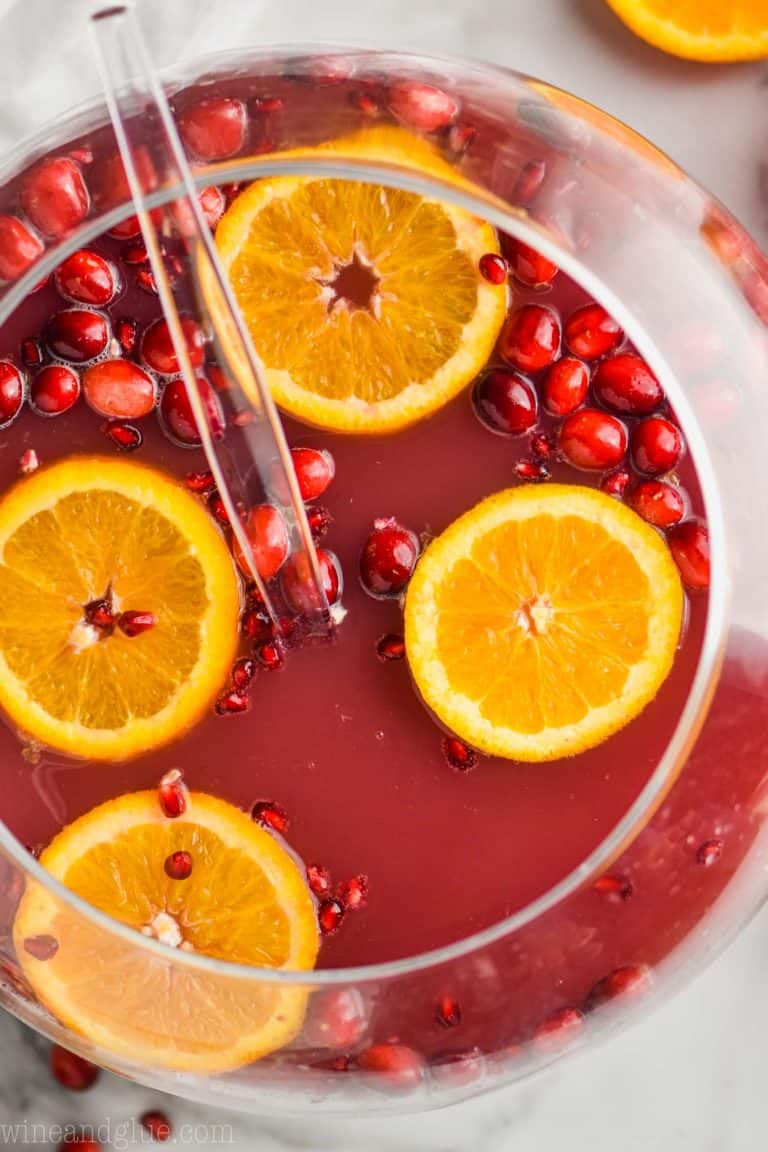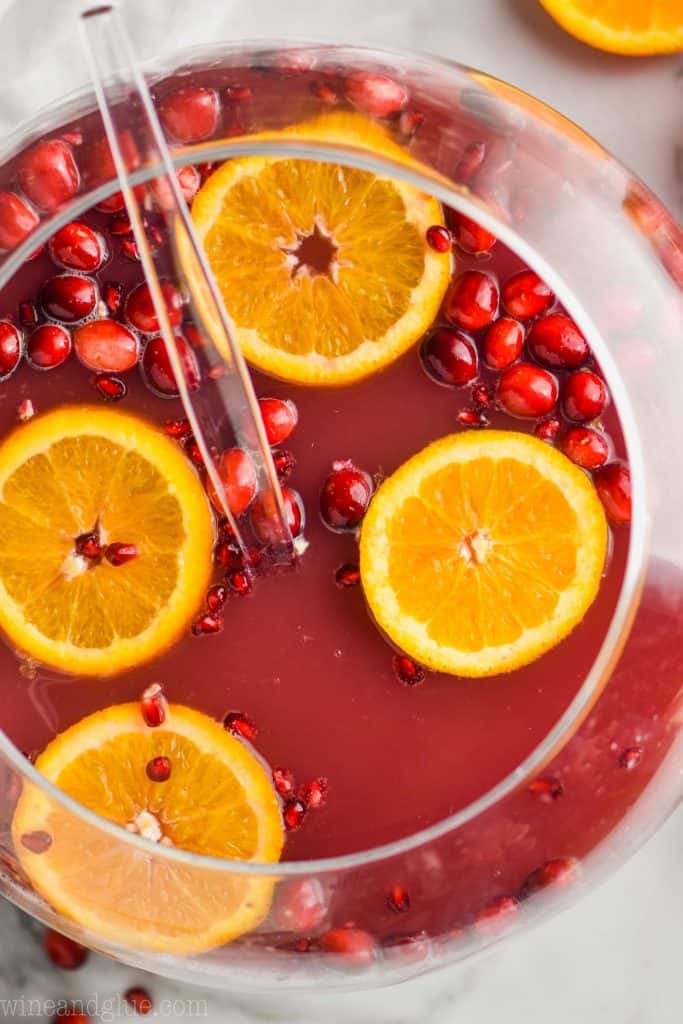 Omeprazole ODT makes it so easy to keep heartburn in check while you are wrapping all the presents and filling all the stockings. It also means that I can enjoy all the rich foods that the holiday season has to offer. Everything chocolate, orange, and cranberry flavored can be mine! If you normally feel like you miss out around the holidays to avoid heartburn, I encourage you to give Omeprazole ODT a try.
This Holiday Punch is an example of something that is normally off limits for me. I has caused me terrible heart burn in the past. But Omeprazole ODT puts it back on my menu!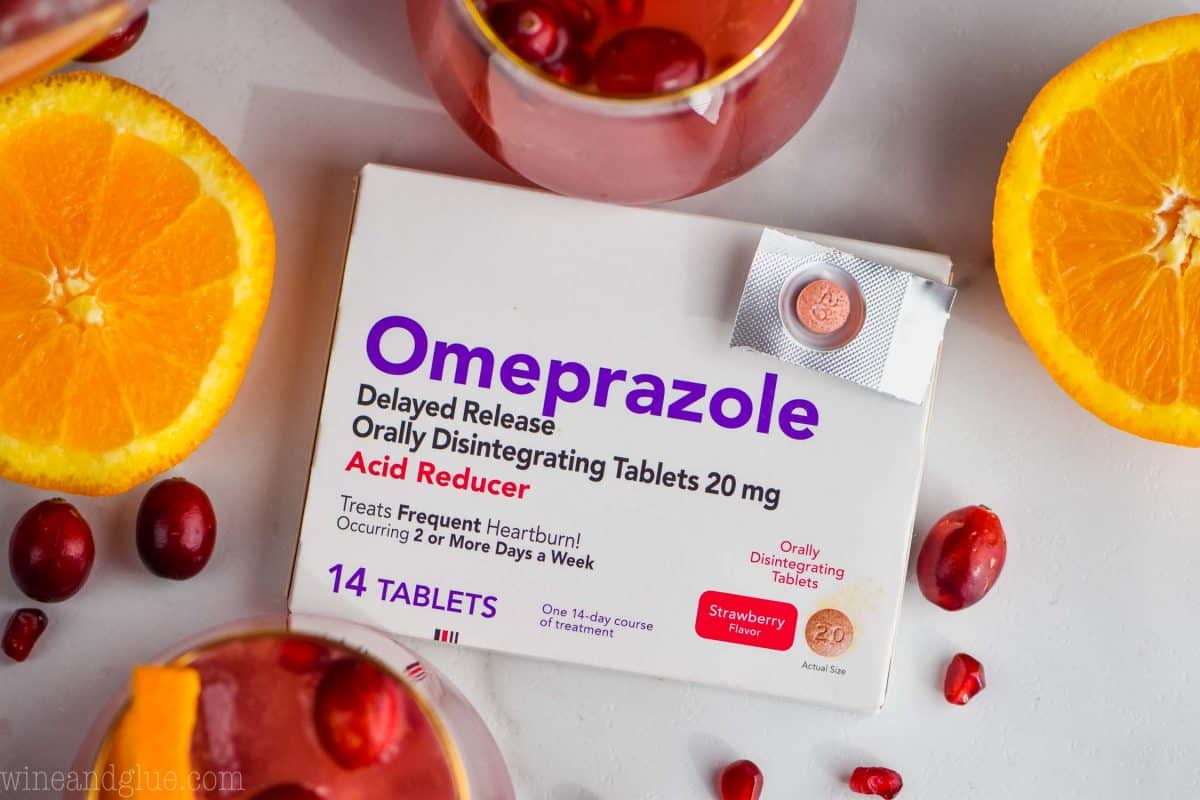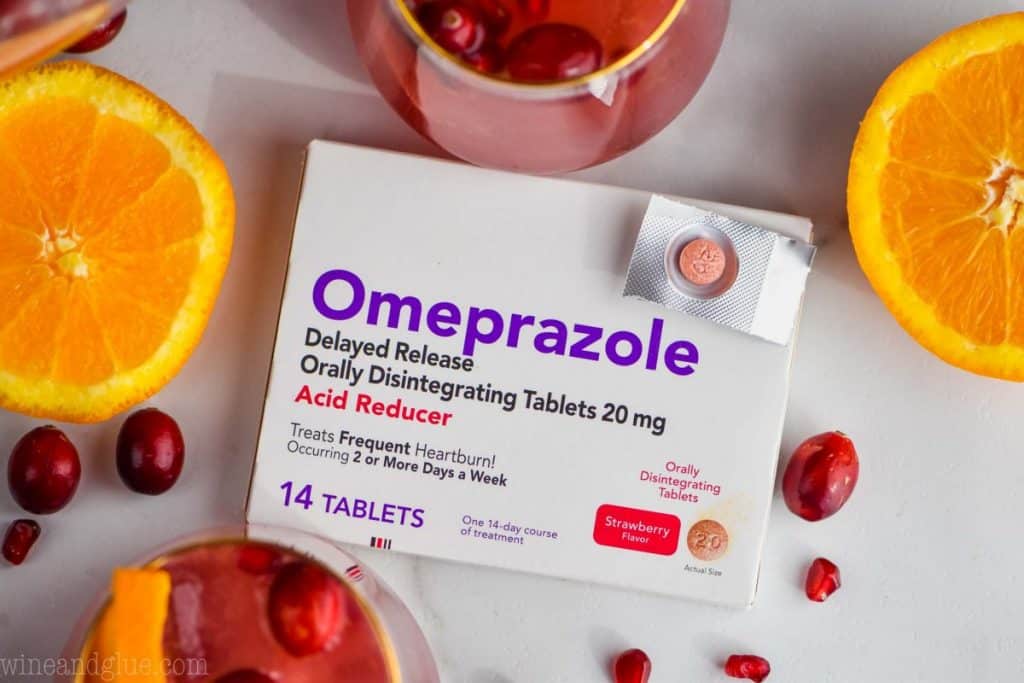 INGREDIENTS FOR NON ALCOHOLIC HOLIDAY PUNCH
This would make a great Christmas morning punch because it only takes about 10 minutes to throw together. I love easy recipes, especially around the holidays.
Orange Juice
Pomegranate Juice (find this in your produce section)
Cranberry Juice Cocktail
Lemon Lime Soda
Pineapple Juice
Ginger Ale
PUNCH FOR A CROWD
This recipe makes a generous 30 servings at 8 ounces a glass! Yowzah!
It is perfect for a big party or family gathering. I did my best to choose ingredient amounts that matched up to the container.
For example, the lemon lime soda is just one two liter bottle. You need a little less ginger ale than that; pull out about two cups. And the pineapple juice is one large can.
But if you would like to make this for a smaller group, this is an easy recipe to cut in half.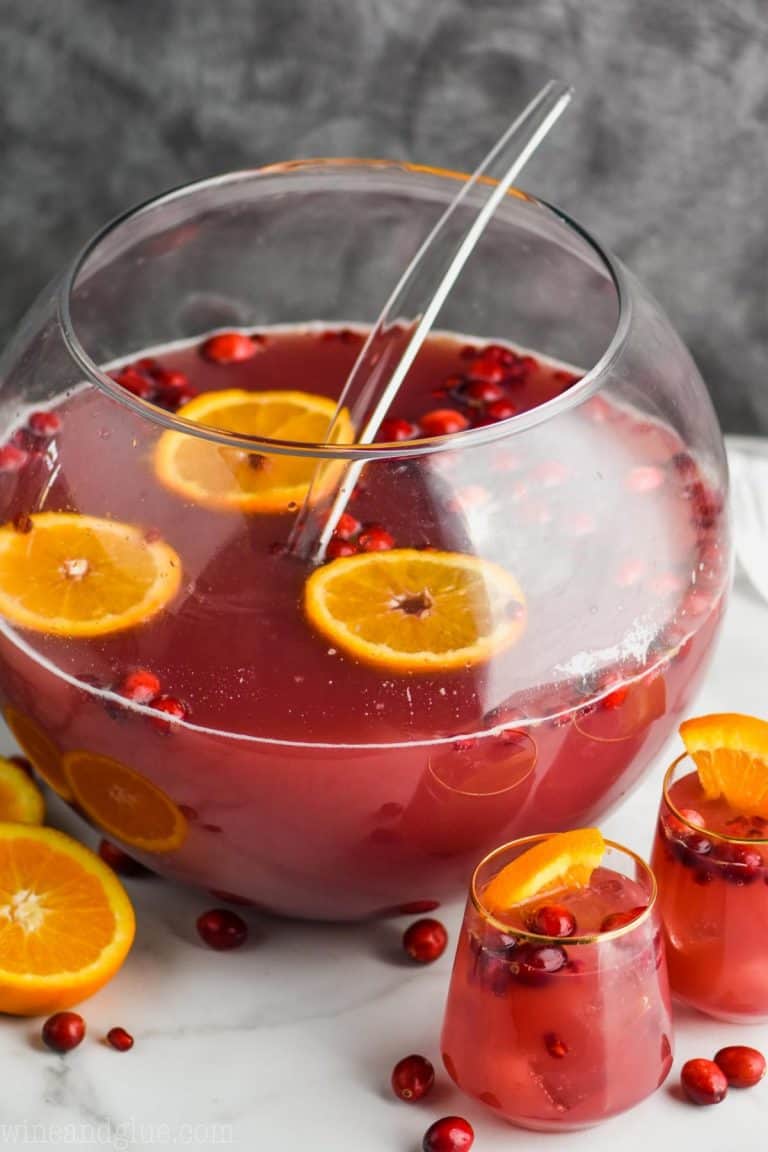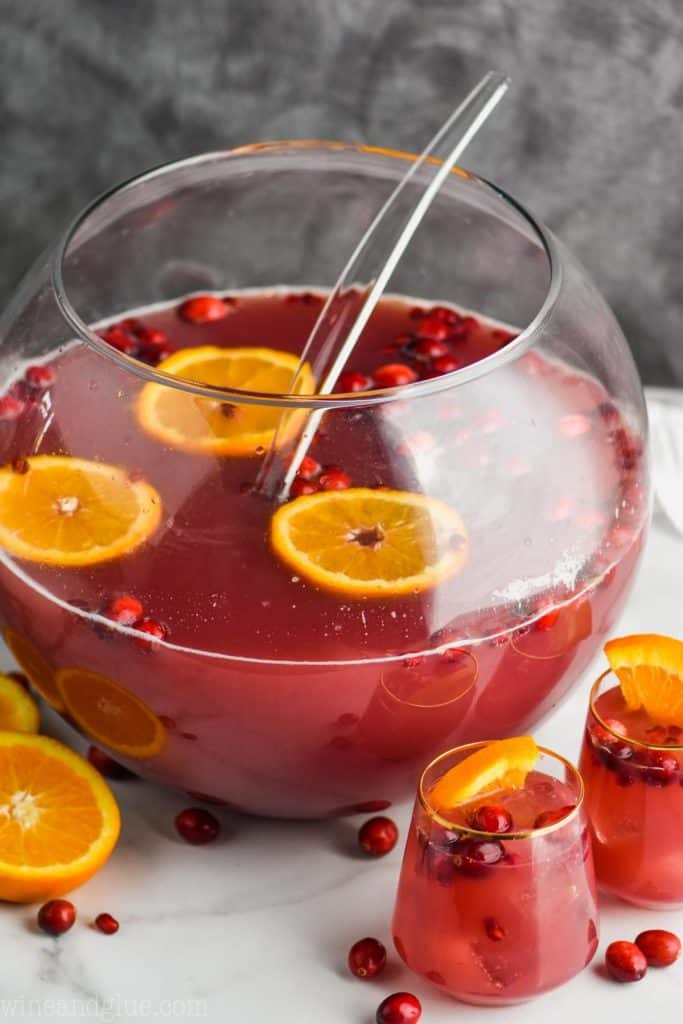 KID FRIENDLY PUNCH
I love this punch recipe because it is kid friendly. And my kids absolutely loved this recipe. They all wanted seconds.
If you are looking for a Christmas punch with alcohol, you might want to try this Easy Christmas Punch Recipe.
CAN YOU MAKE THIS PUNCH AHEAD OF TIME?
With how easy this recipe is to make, I would encourage you to make it the day of and not ahead of time.
This punch has quite a bit of carbonation in it, and that would be lost if you made it award of time.
CAN I ADD SHERBET?
Yes! Adding in several scoops of orange or cranberry sherbet right before serving would be amazing!
You could even put some sherbet on the side and guests can add a scoop to their glasses.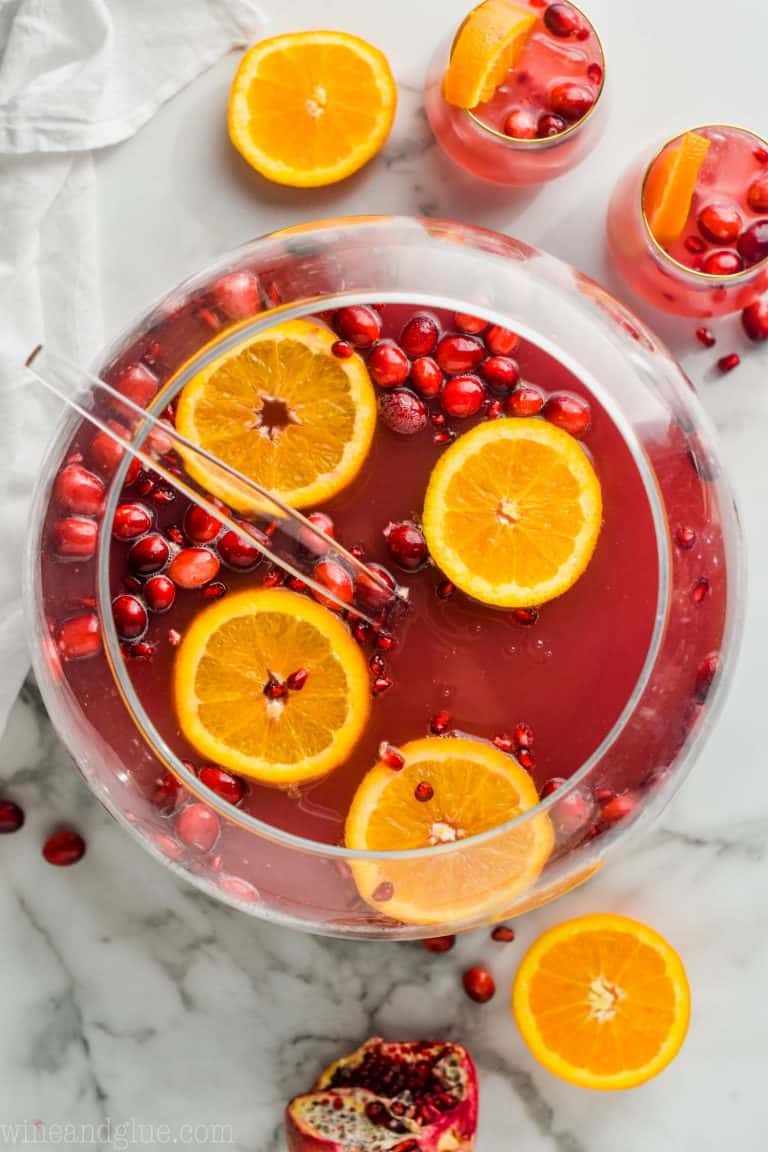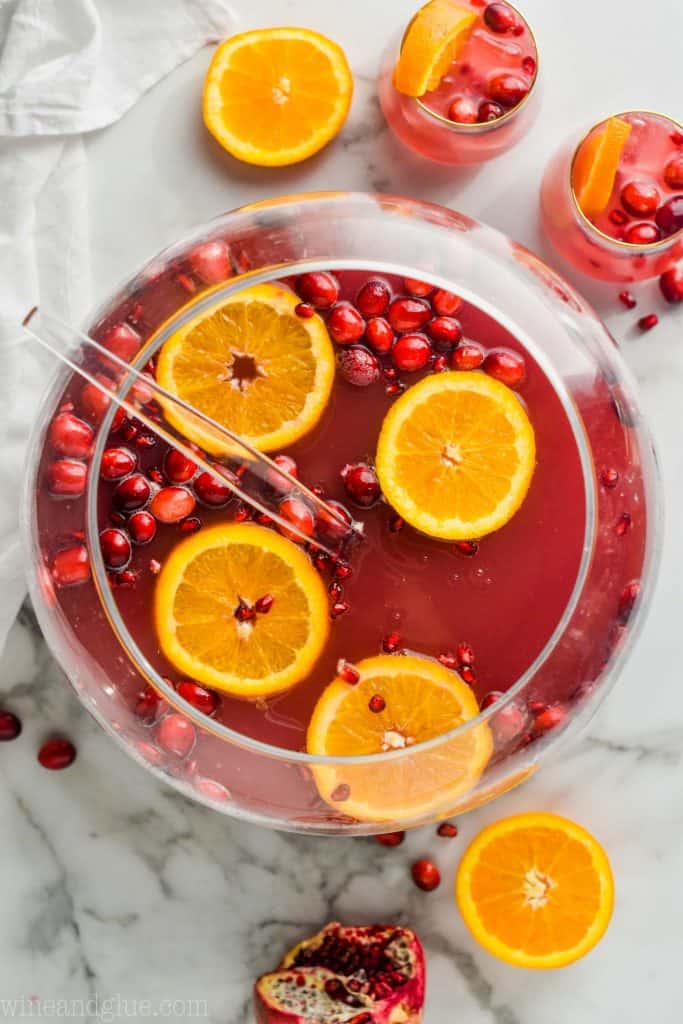 OTHER GREAT HOLIDAY RECIPES
If you are entertaining this holiday season, here are some other recipes your guests will love!
If you suffer from heartburn, you will enjoy all of these recipes a whole lot more with some Omeprazole Orally Disintegrating Tablets (ODT).
If you make this amazing Holiday Punch Recipe or any of my other recipes, please leave me a comment and let me know!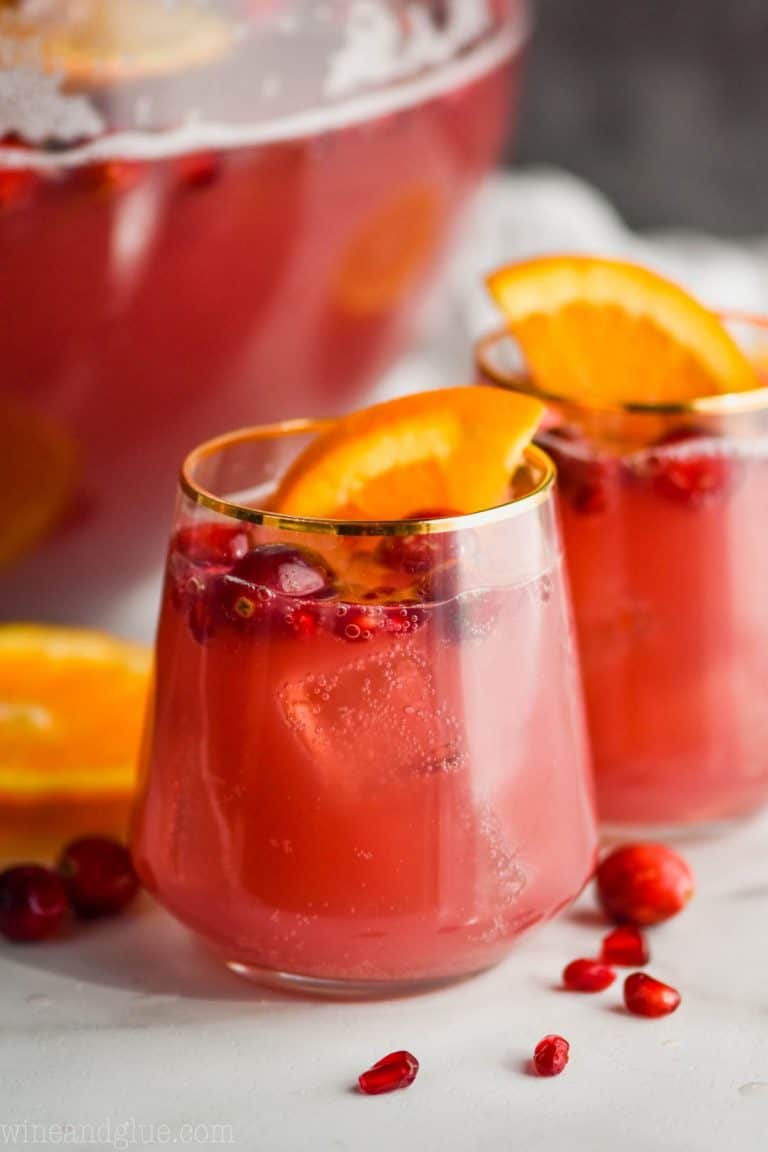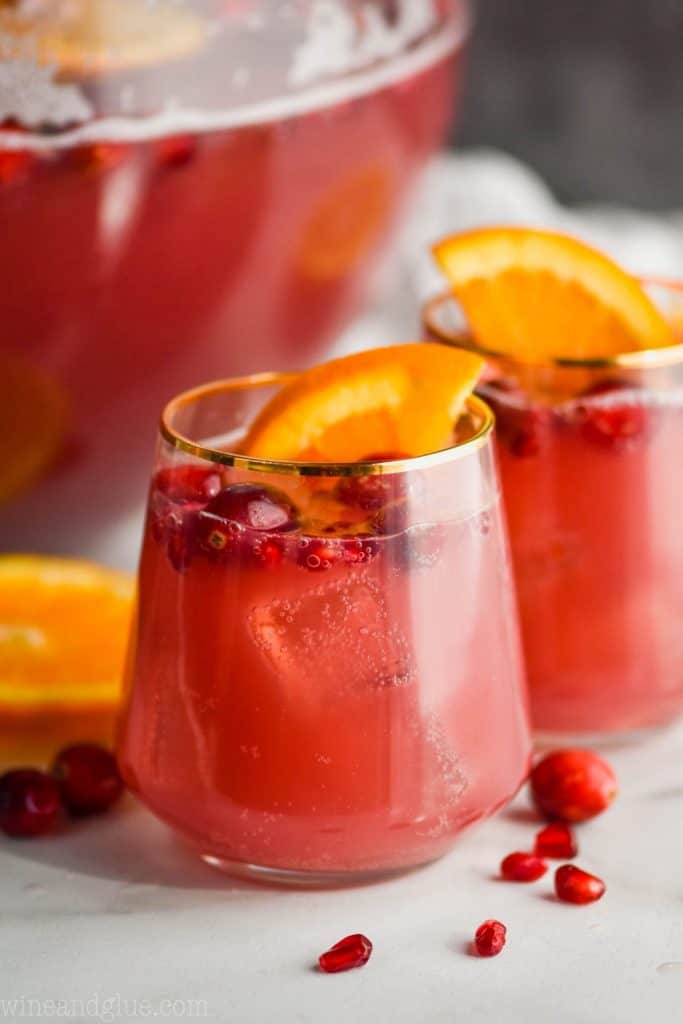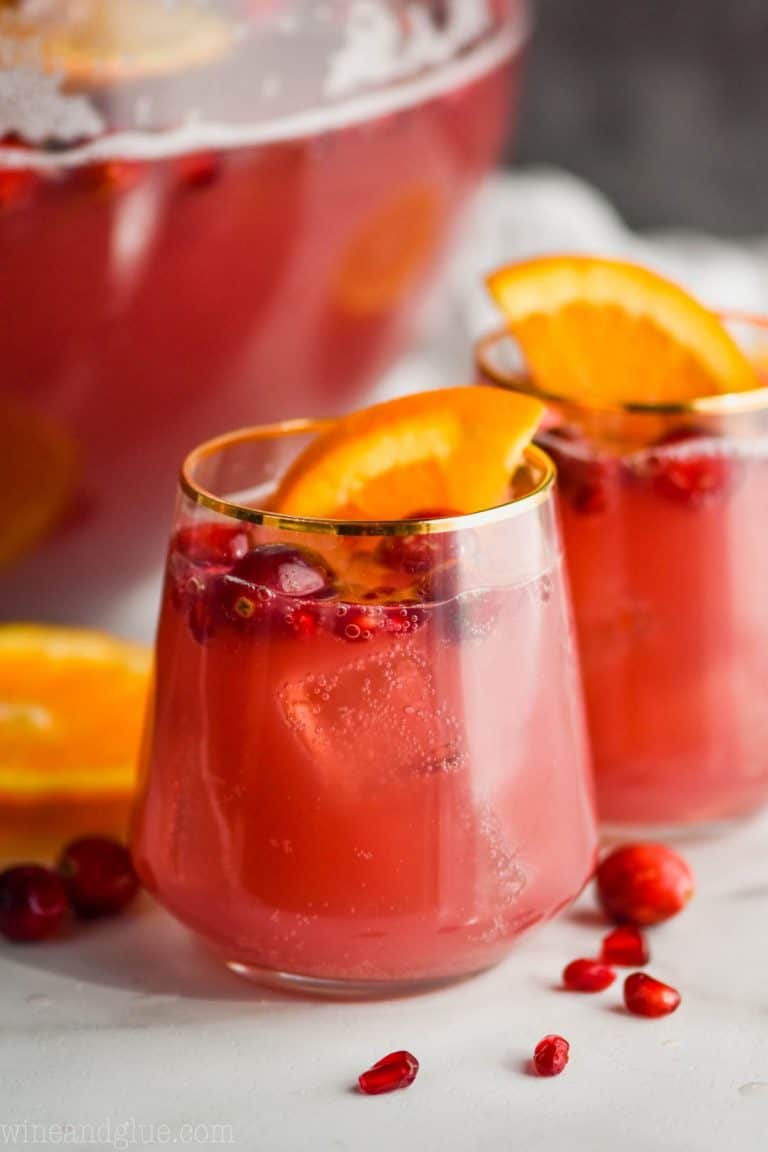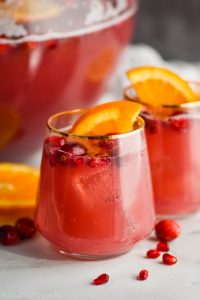 Holiday Punch
This easy Holiday Punch is a kid friendly drink everyone at the party will love! This non alcoholic Christmas punch only takes 10 minutes to make!
Ingredients
32

ounces

orange juice

(4 cups)

8

ounces

pomegranate juice

32

ounces

cranberry juice cocktail

(4 cups)

2

litres

sprite

46

ounces

pineapple juice

48

ounces

ginger ale

(6 cups or almost 1 1/2 liters)
Instructions
In a large punch bowl combine all of the ingredients.

Add fresh cranberries, orange slices, and pomegranate seeds to float in it.
Serving:
8
ounces
Calories:
108
kcal
(5%)
Carbohydrates:
28
g
(9%)
Sodium:
26
mg
(1%)
Potassium:
161
mg
(5%)
Sugar:
18
g
(20%)
Vitamin A:
5
IU
Vitamin C:
62
mg
(75%)
Calcium:
5
mg
(1%)
Iron:
2
mg
(11%)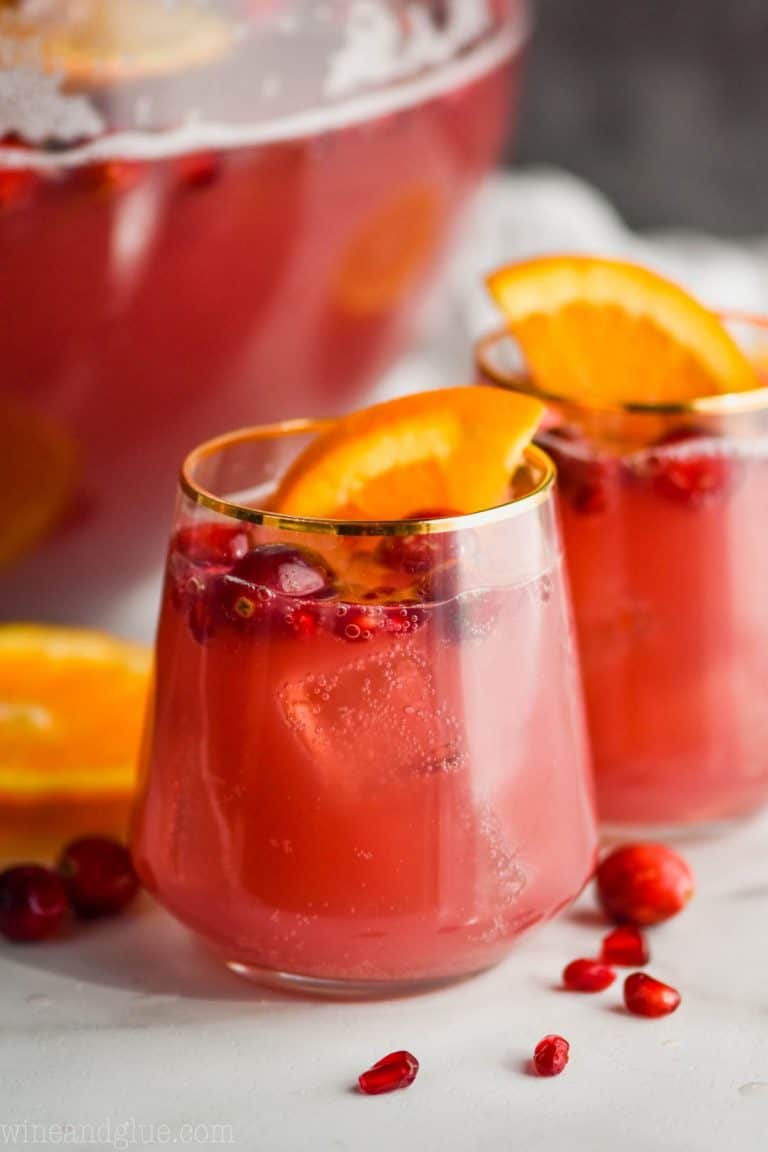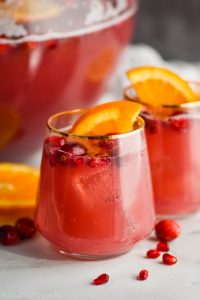 did you make this
Holiday Punch