This Easy Lego Halloween Costume for Kids takes about 10 minutes to make, and ends up so cute! It is the perfect cheap Halloween costume idea!
Even if you don't think of yourself as a crafty person, I promise this is a DIY project that anyone can tackle.
Caution: Do not wait until the day of trick or treating to make this. Paint often needs two coats with 24 hours in between coats.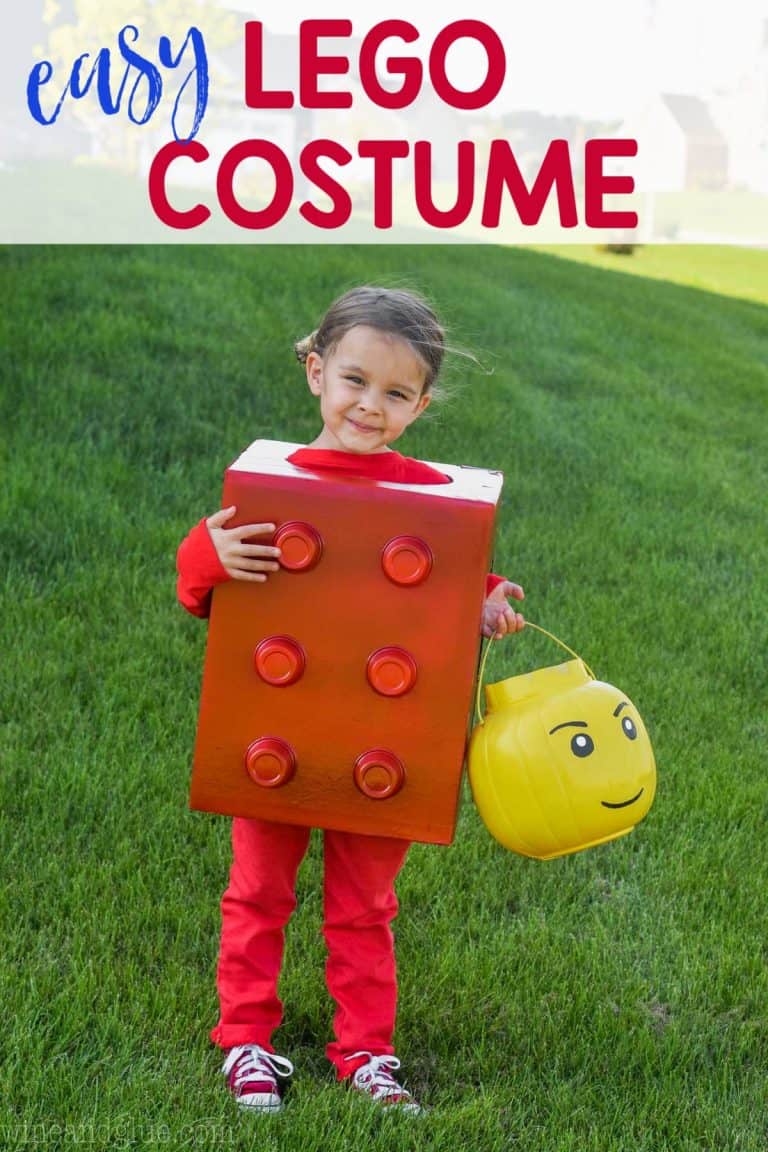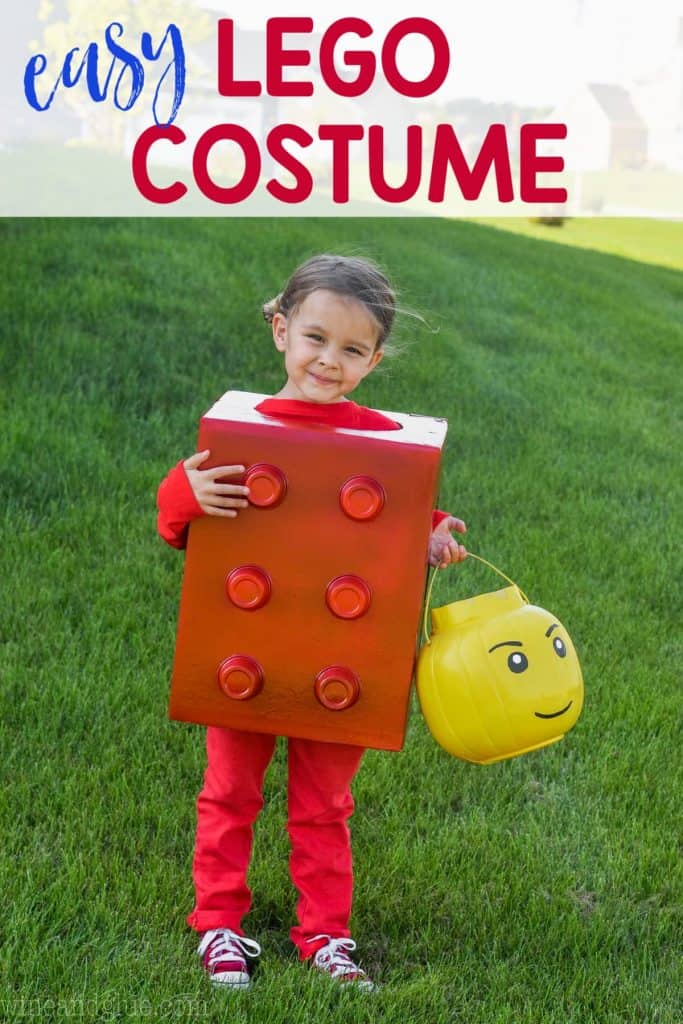 It can be so hard to come up with Halloween costume ideas for kids! And you are not alone in feel like you don't want to break the bank in buying one. There are lots of DIY Halloween Costume ideas that come together in an inexpensive way, and some that are super easy. This amazing Lego Costume happens to be both!
I love this Hostess Cupcake Halloween Costume. I made it for Piper when she was a baby, but it could be made for a big kid too! And this Cupcake Costume is another great idea!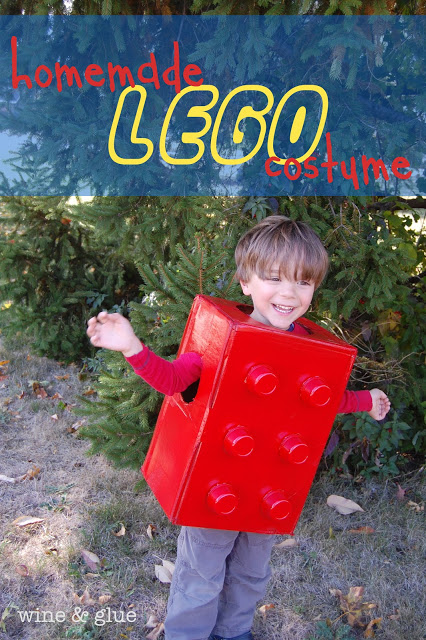 Years and years ago, I made this easy lego Halloween costume for Gavin, and since then it has been such a popular Halloween costume post on my blog. I once had a reader ask me if it was really as easy as it looks.
It is absolutely as easy as it looks. Even if you aren't a crafter, you can do this project.
I decided to recreate it a few years ago, this time for Piper, and make a video (check that out at the bottom) to show you just how easy it is. Plus now we have the Lego Head Treat Bucket to go with!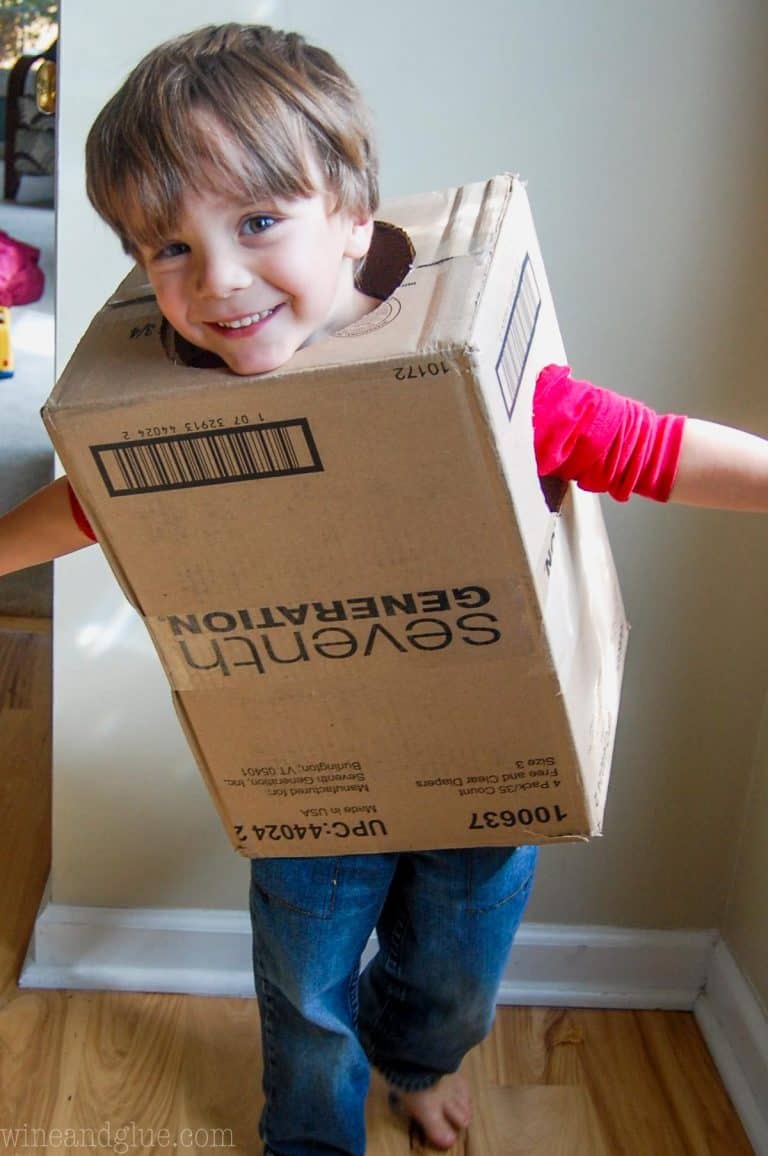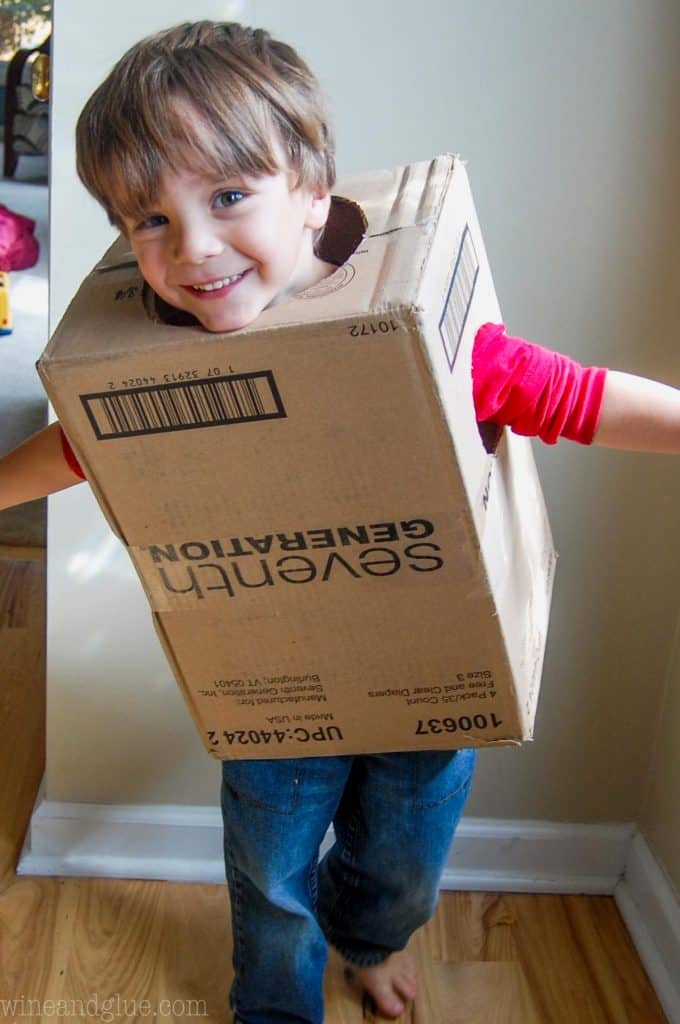 Lego Costume Supplies
Cardboard Box: Be sure to pick one that will easily fit your kids. I try to get one that won't go too far down on their legs so they can easily walk.
Box Cutter: Or something else that will easily cut cardboard.
Small Plastic Cups or Containers: These are for the Lego studs. I used dressing cups found with the paper goods my grocery store.
Glue: I've used both hot glue and E600 and prefer the E600. It is just stronger.
Spray Paint: Your kid can pick any color Lego they want to be. It would even be fun to make multiple kids different color and sizes of Legos.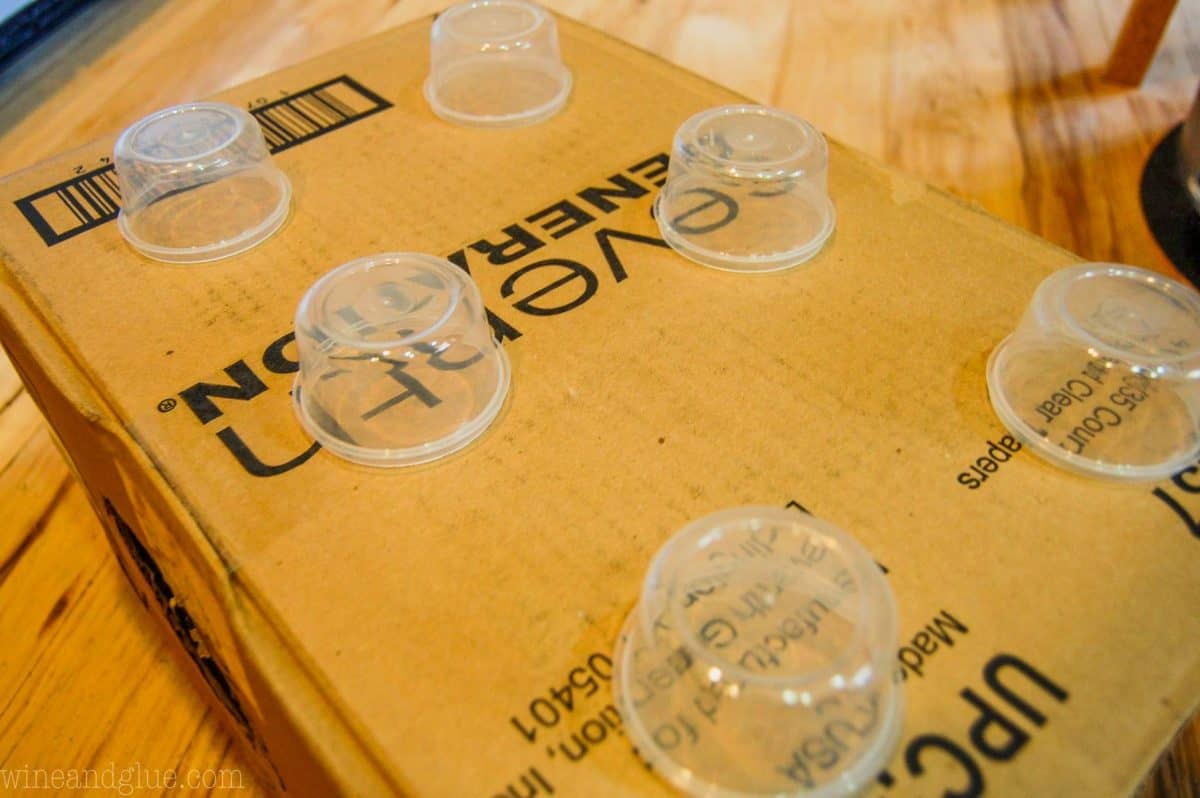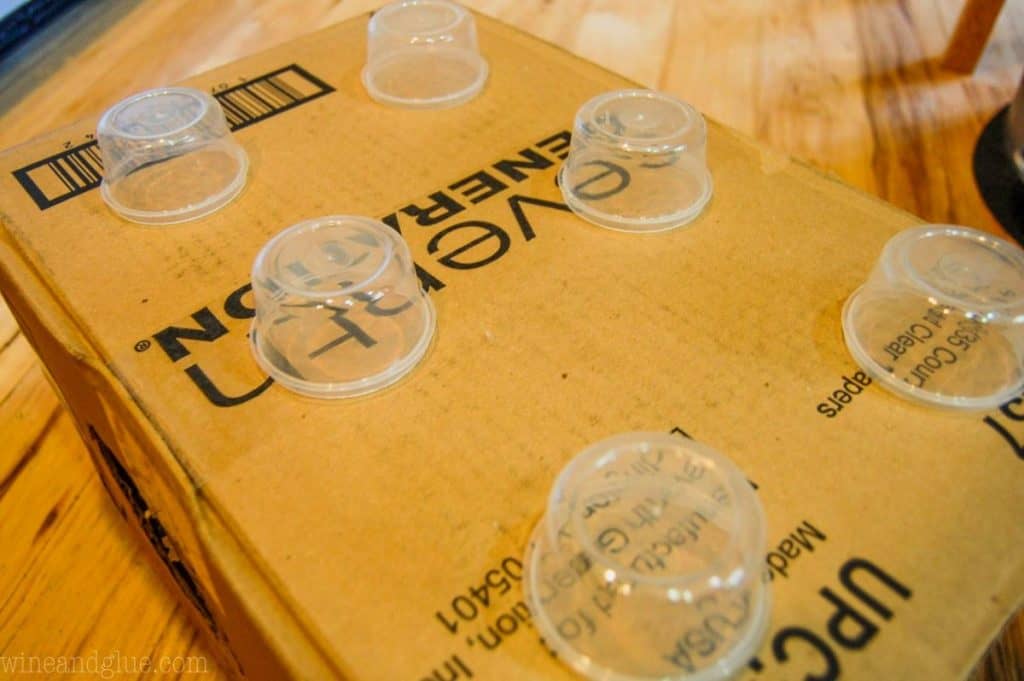 How to Make a Lego Halloween Costume
Reinforce the box. You may want to add more packing tape to the seams of the box. Especially if it is a little worse for the wear.
Cut holes in the box. Start by making holes for the head and arms. I like using a bowl and tracing it and then cutting with my box cutter. (You can see that in action in the video in this post.)
Glue on the Lego studs. Now glue on the dressing cups.
Spray paint the box. Make sure to follow the instructions on the can of paint. You might need to do two coats and wait a day in between, so don't start this the day of Halloween.
Lego Halloween Treat Bucket
If you want to further the theme, you can make a yellow lego head treat bucket to go with this costume. It is easier than it looks!
Lego Halloween Treat Bucket
This Lego Halloween Treat Bucket is simple to make and the perfect easy craft for a lego lover.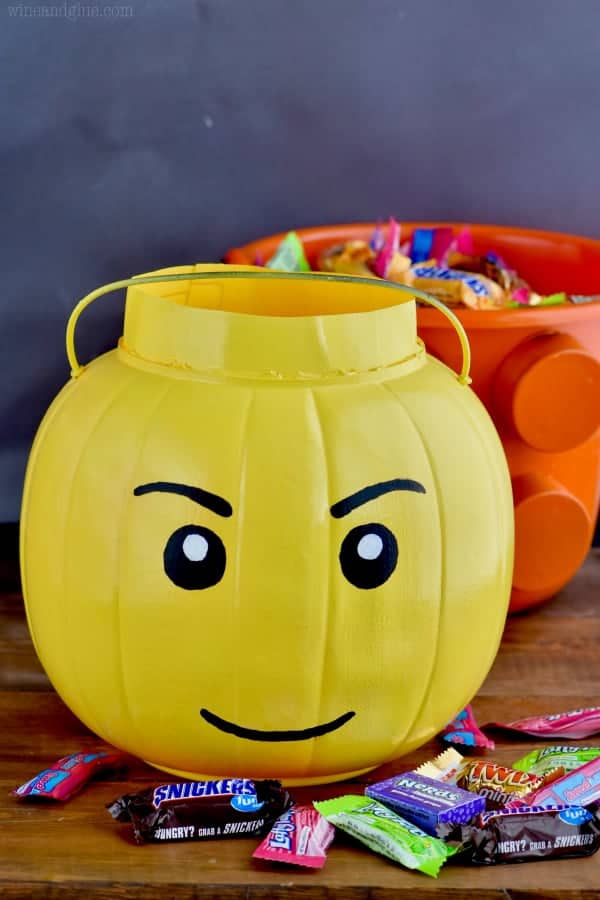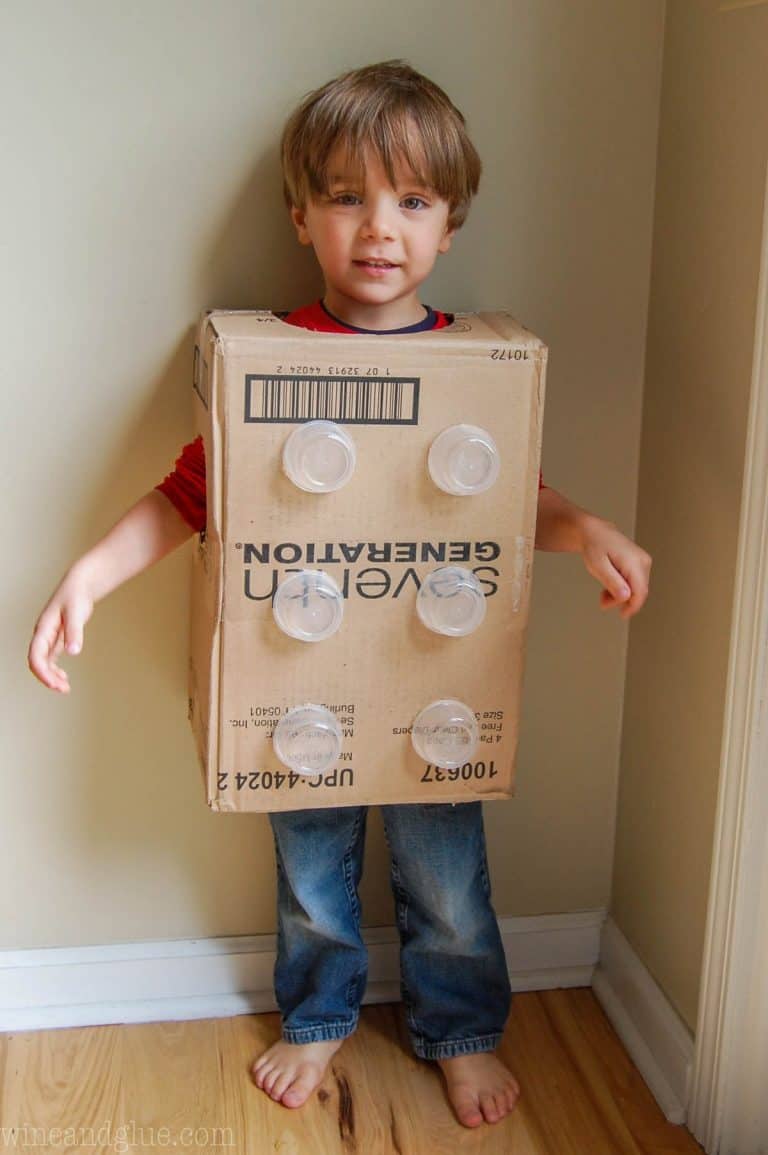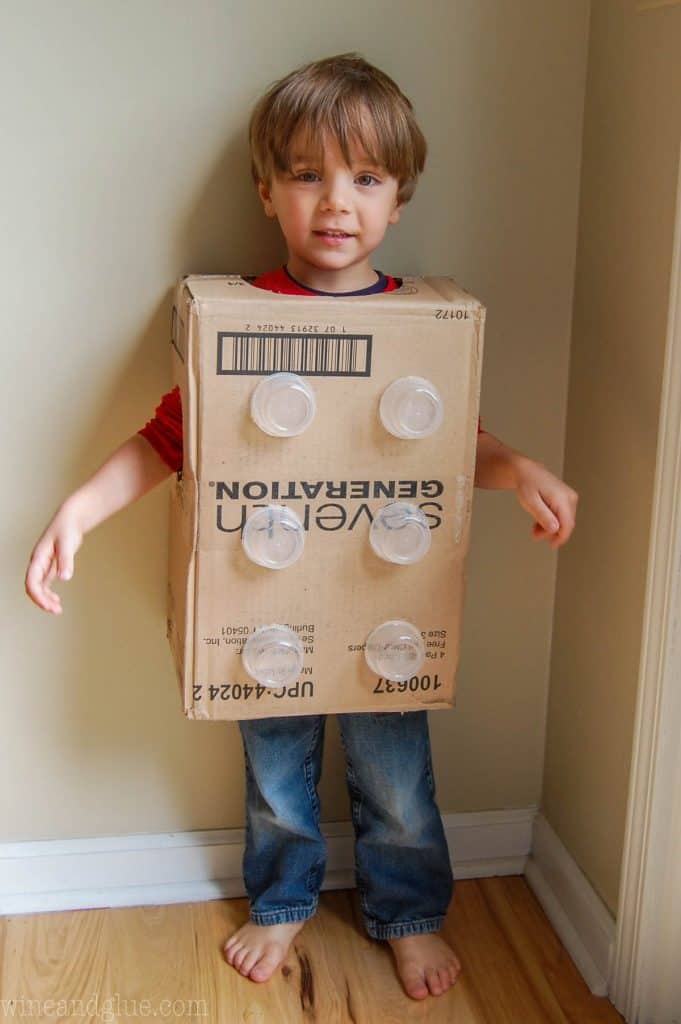 And that is it! Pretty simple, right?? I love how cute this one turns out!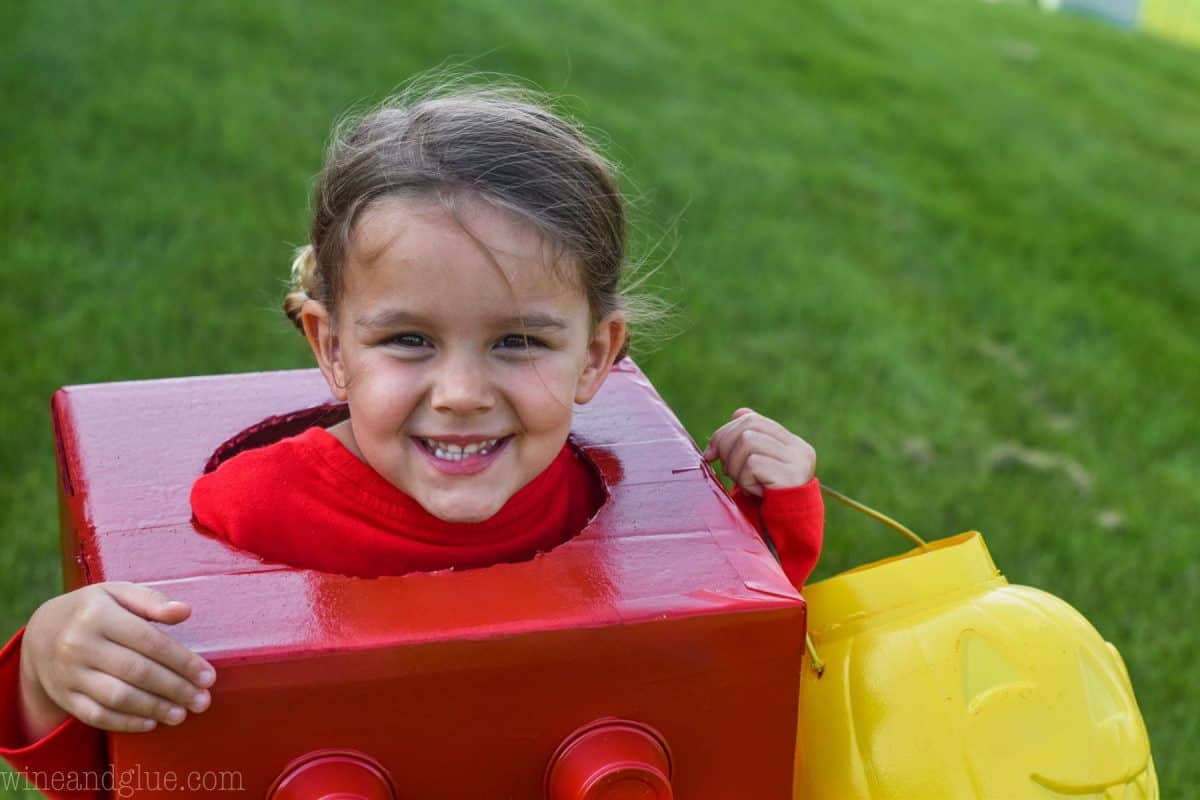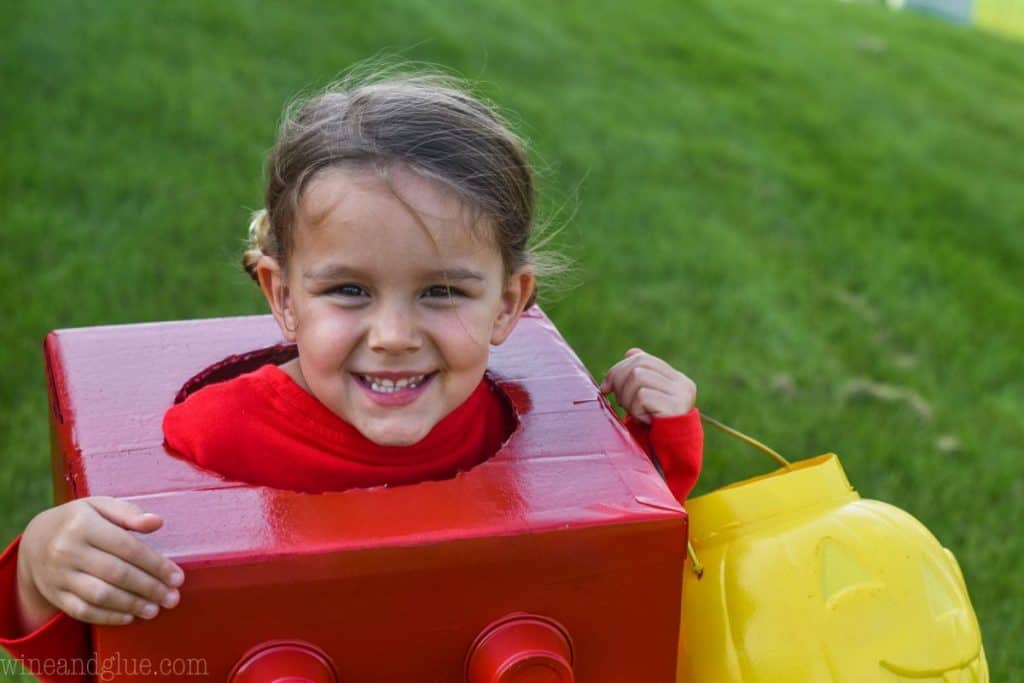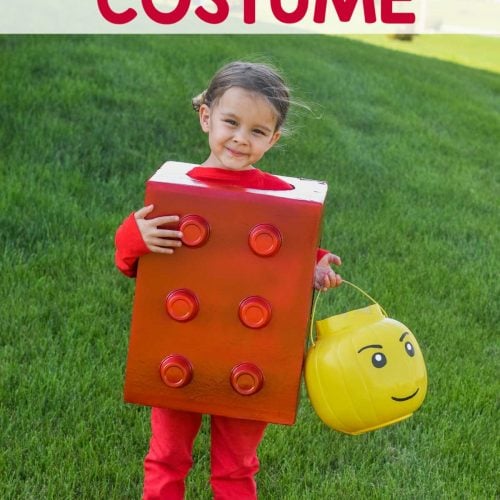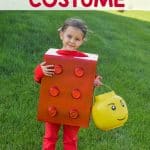 Print Recipe
Lego Costume
This Easy Lego Halloween Costume for Kids takes about 10 minutes to make, and ends up so cute! It is the perfect cheap Halloween costume idea!
Equipment
Packing Tape

Box Cutter

E600 Glue
Ingredients
cardboard box

big enough for your child, but short enough they can walk in

6

small plastic dressing containers

spray paint
Instructions
Using packing tape, reinforce the seams on the box.

Cut holes for the arms and the head. I like using bowls to trace the holes. Then use the box cutter to cut them, being careful with the blade coming through the other side.

Glue the plastic dressing containers on upside down to look like the studs of the Lego piece.

Spray paint the box, making sure to cover completely. For best results, allow the paint to dry completely and then add a second coat.
Video
Easy Lego Halloween Costume for Kids