This Easy Lego Halloween Costume for Kids takes about 10 minutes to make, and ends up so cute! It is the perfect cheap Halloween costume idea!
WHAT DO YOU NEED TO MAKE THIS CHILDREN'S HALLOWEEN COSTUME?
a box that your kiddo will fit in
a box cutter
small plastic cups – I used dressing cups found in the tupperware aisle of my grocery store
glue
spray paint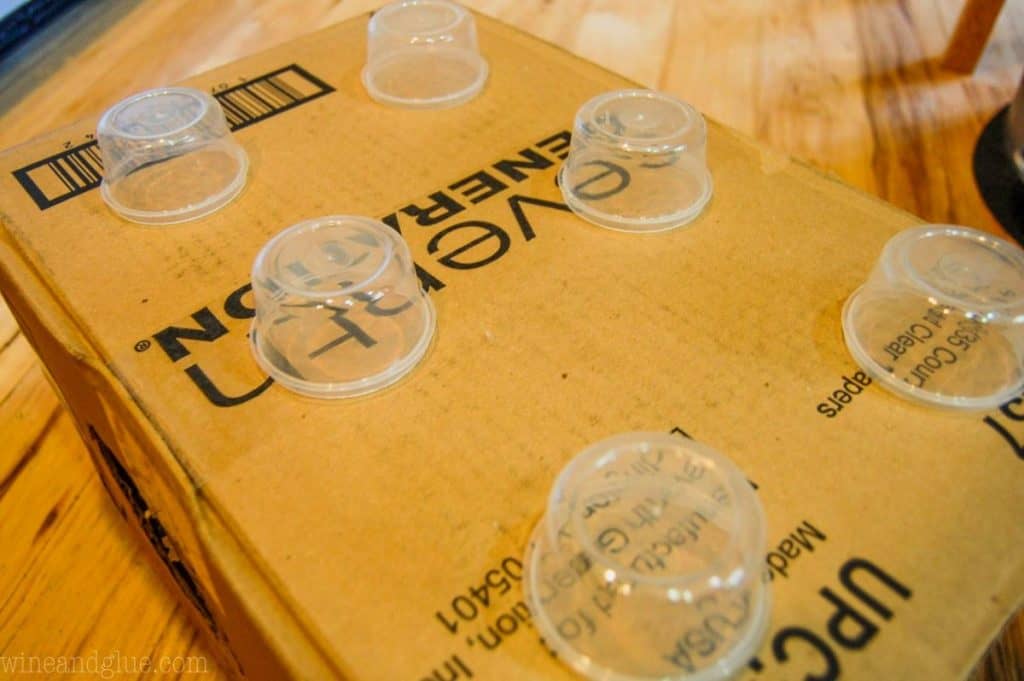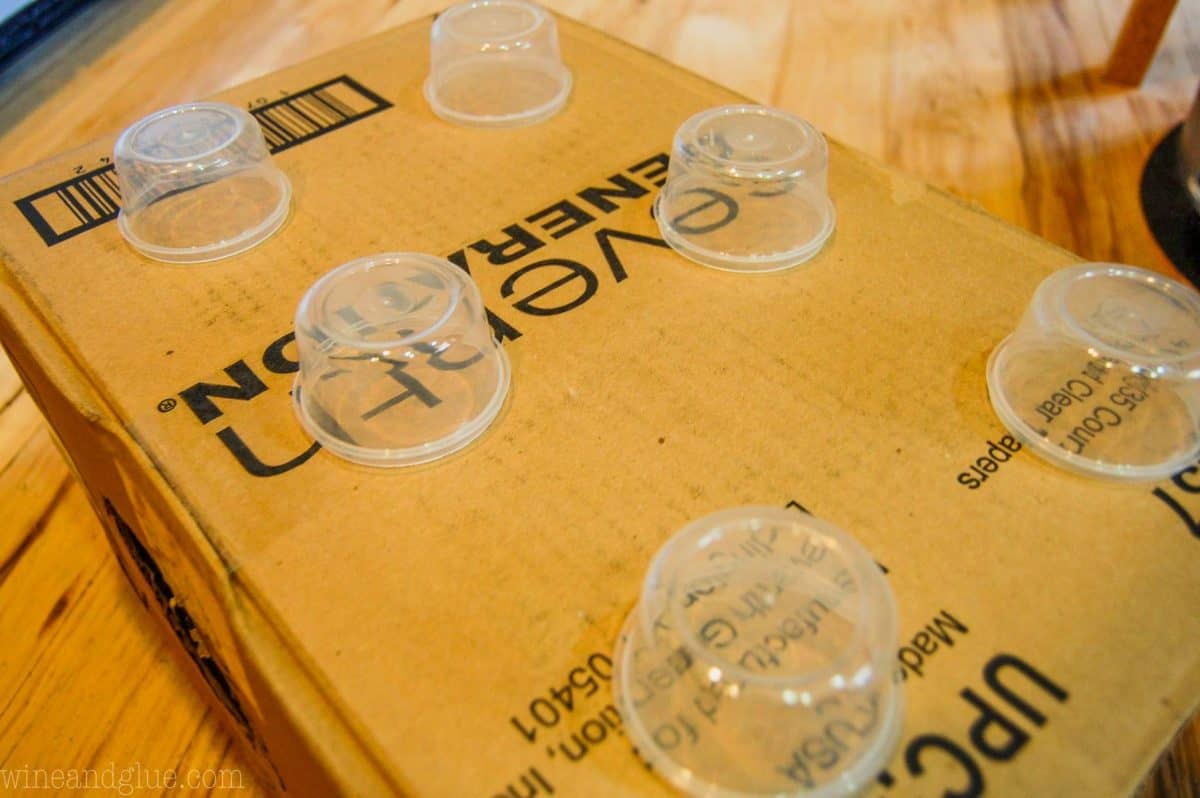 HOW DO YOU MAKE THIS LEGO HALLOWEEN COSTUME?
Start by making holes for the head and arms. I like using a bowl and tracing it and then cutting with my box cutter.
Now glue on the dressing cups.
Finally, spray paint the box. Make sure to follow the instructions on the box. You might need to do two coats and wait a day in between, so don't start this the day of Halloween.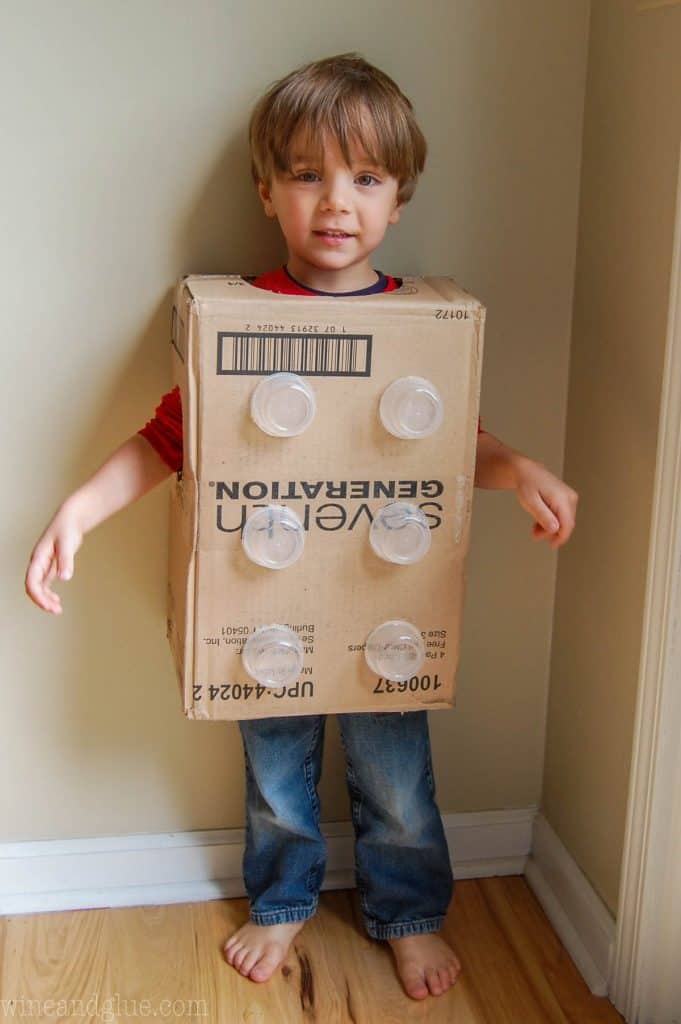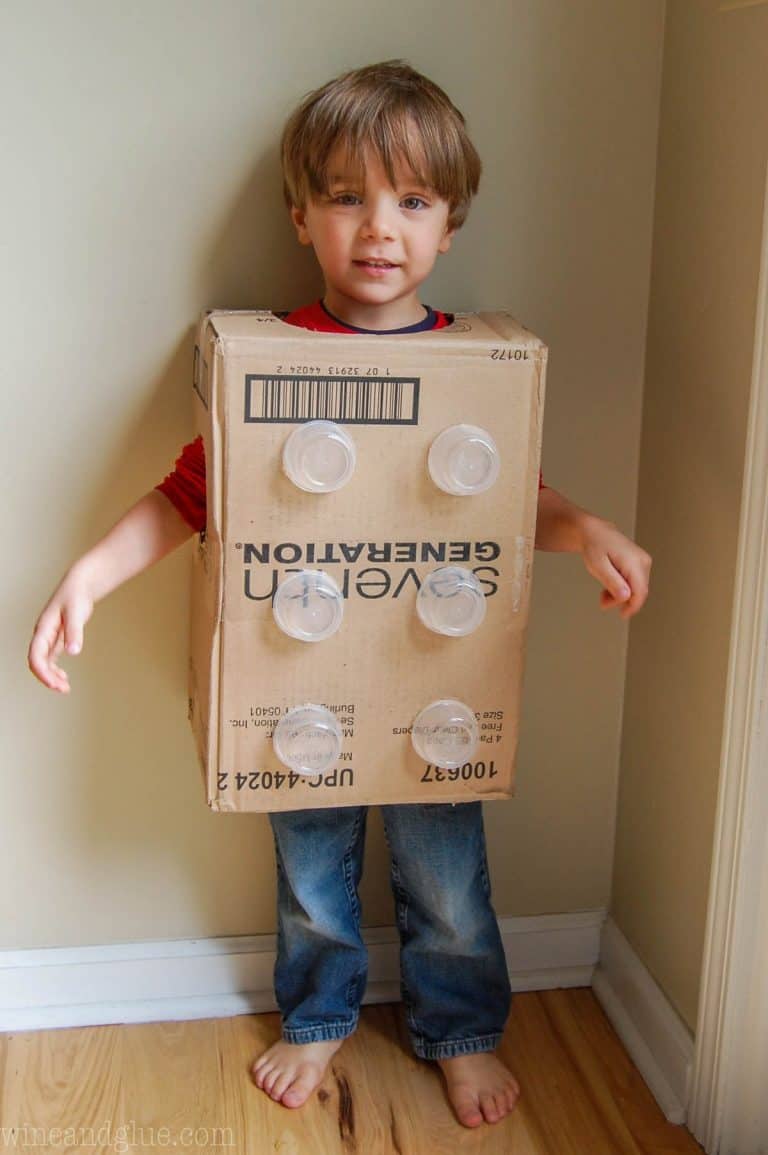 And that is it! Pretty simple, right?? I love how cute this one turns out!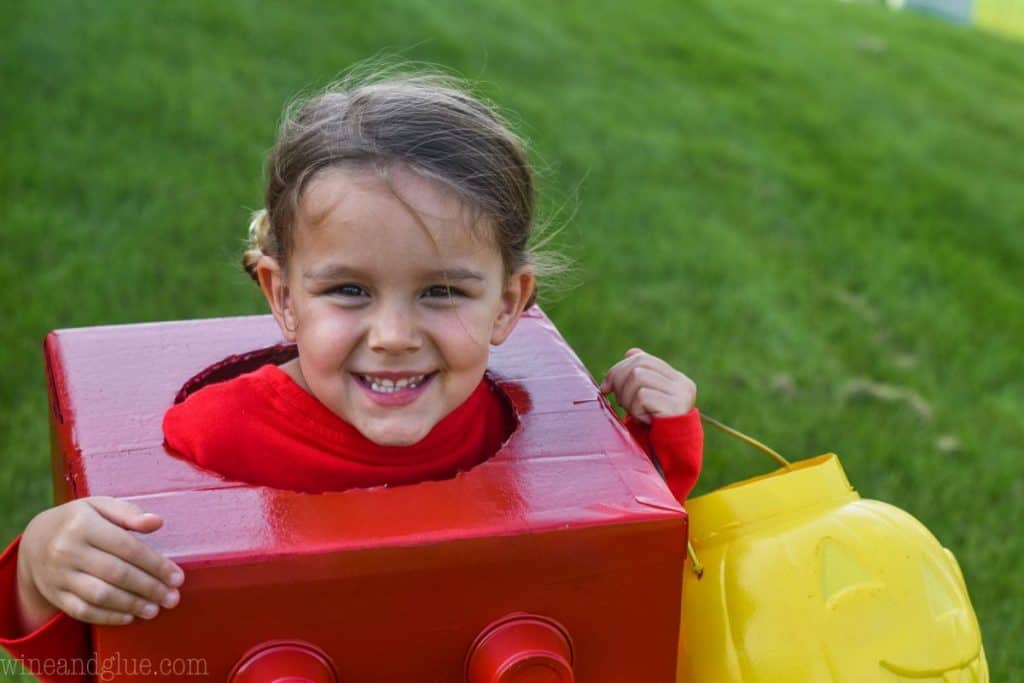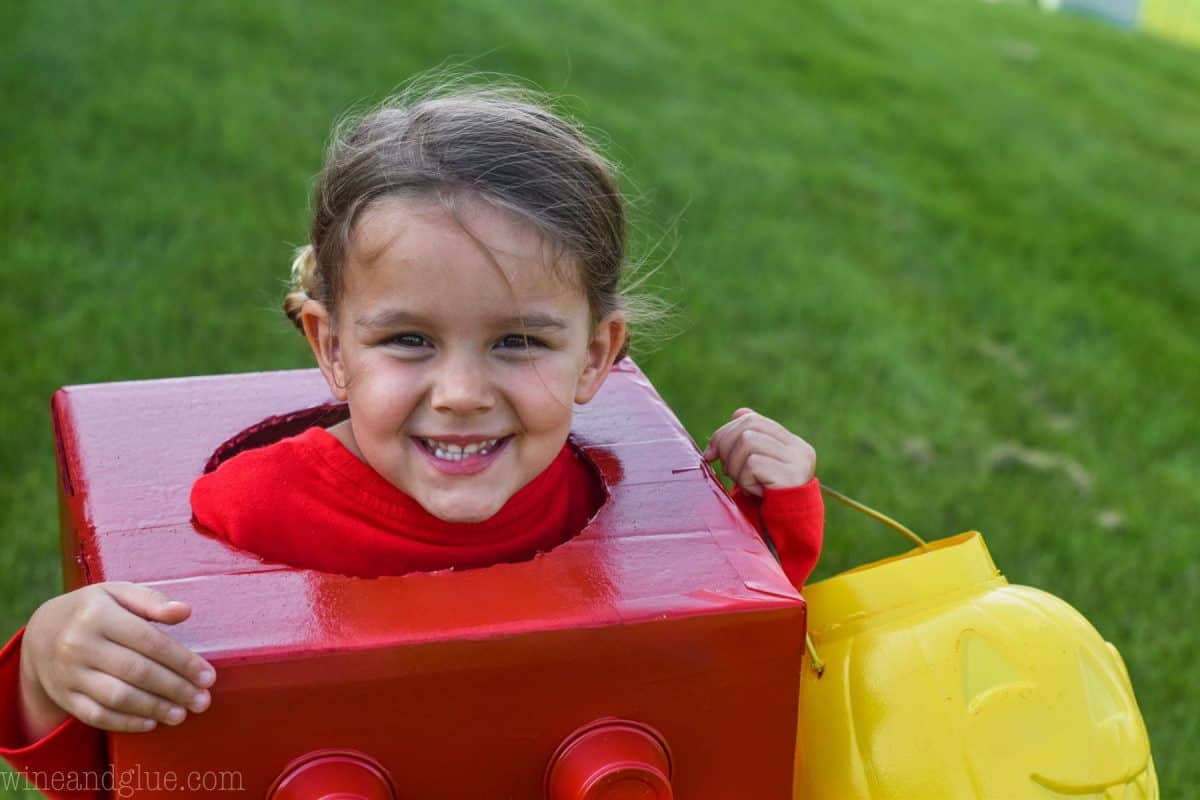 WATCH ME MAKE THIS EASY HALLOWEEN COSTUME