This Minion Costume is so easy to make! The perfect homemade Halloween costume, with simple instructions to sew a Minion hat!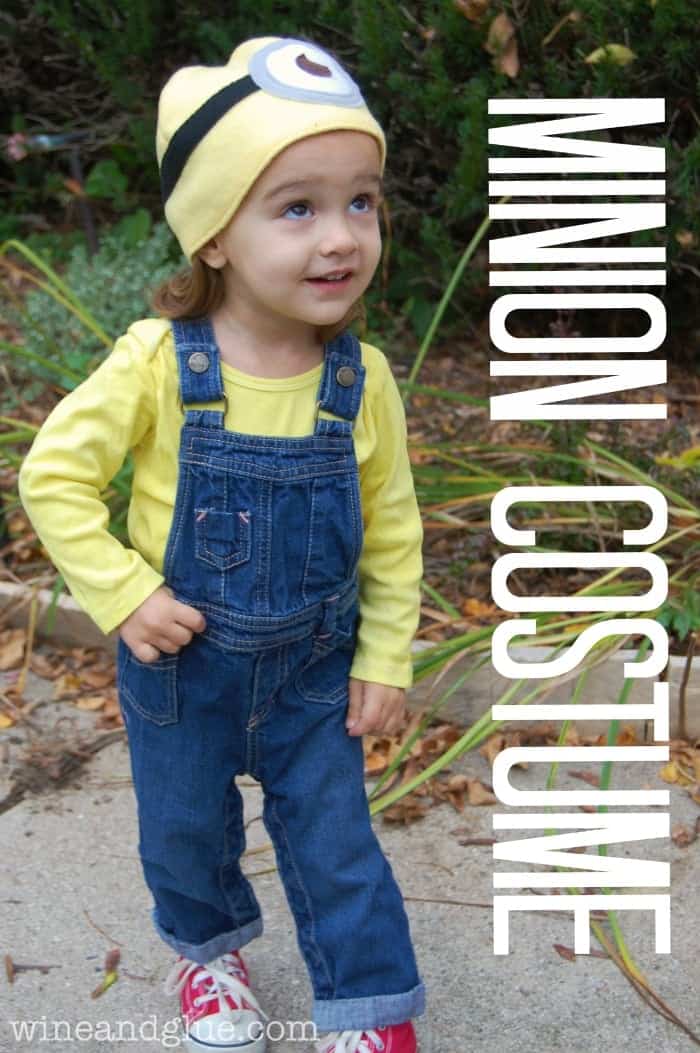 We are totally guilty of letting our two year old watch Despicable Me 2. And judge us if you will, but I'm just saying that if you heard her crack up every time the Minion walked into the room and yelled "BEEDO! BEEDO! BEEDO! BEEDO!" you would let her watch it too.
So it was kind of a no brainer that Quinny would be wearing a minion costume for Halloween . . . or a BEEDO as she calls them.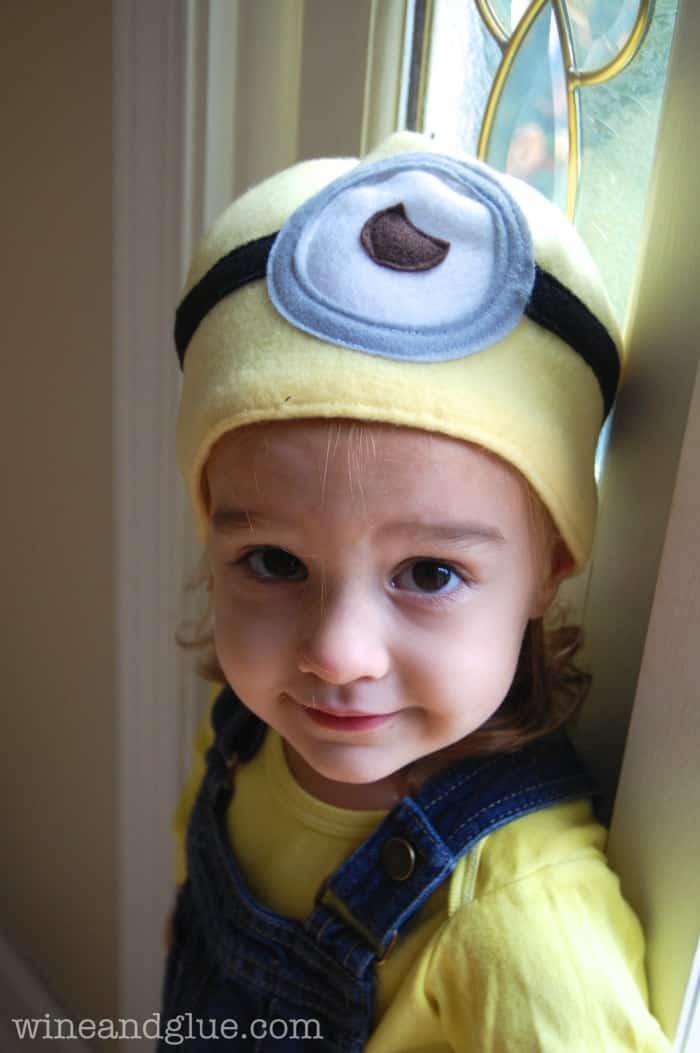 Minion Costume Supplies
In addition to a yellow shirt and overalls, you will need the supplies to make the Minion Hat. For that you will need:
Yellow fleece
Black felt
Silver felt
White felt
Brown felt
Black embroidery thread
Felt is sold by the yard, but it is also sold in 8 by 10 sheets, which is perfect if you need just a small amount. For this project, you will only need a sheet for the black, silver, white, and brown.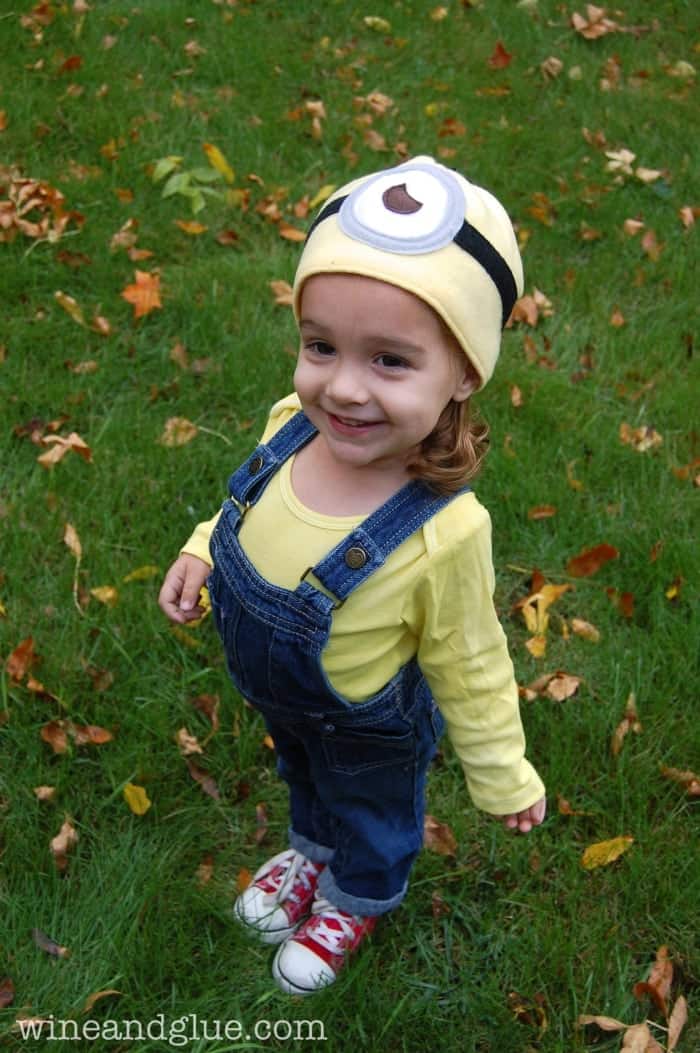 How to Make a Minion Costume
I used one piece of felt cut to the circumference and height of her head, adding on an inch to fold the bottom over and make a finished edge, and another inch on both the length and the width to account for seam allowance. That left me with a piece of yellow felt that was 21 by 8 1/2 inches.
From there, I divided the fleece into four equal peaks, and cut down rounded edges three inches. Here is the ugly picture of how it looked at that point.
Now you are going to cut out all your felt pieces and lay them out on the hat to make sure they are proportional right.
You need to cut:
Two black strips (this way the black won't show through the white eyeball).
A sliver circle with the center cut out
A white circle that is bigger than the inner part of the silver circle but smaller than the outer part. This will give the appearance of a goggle piece.
A brown circle with a small circular chunk cut out
Take a look at my pieces so it makes more sense.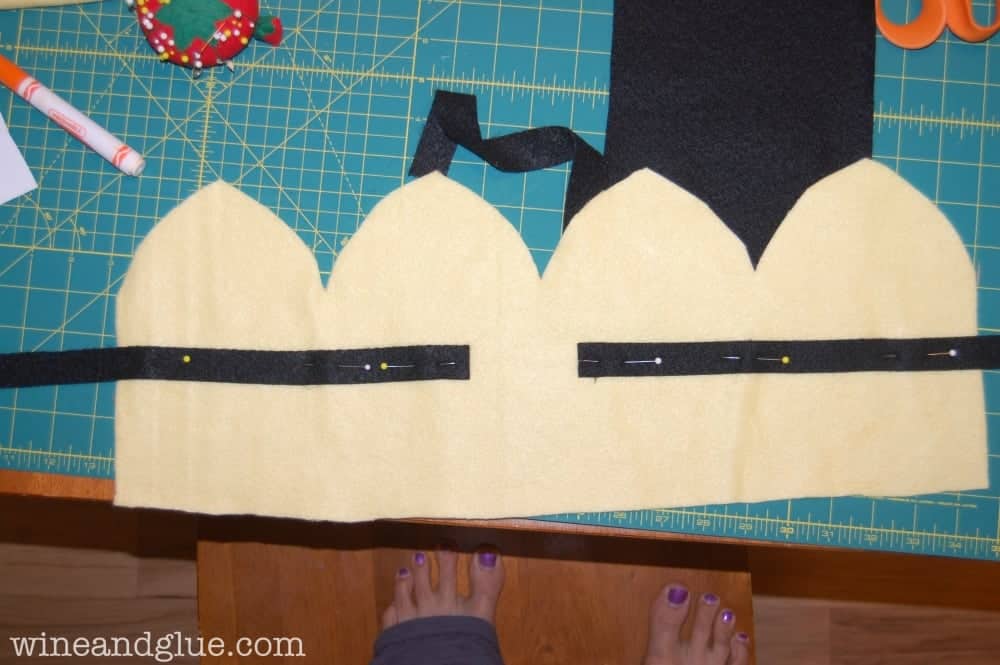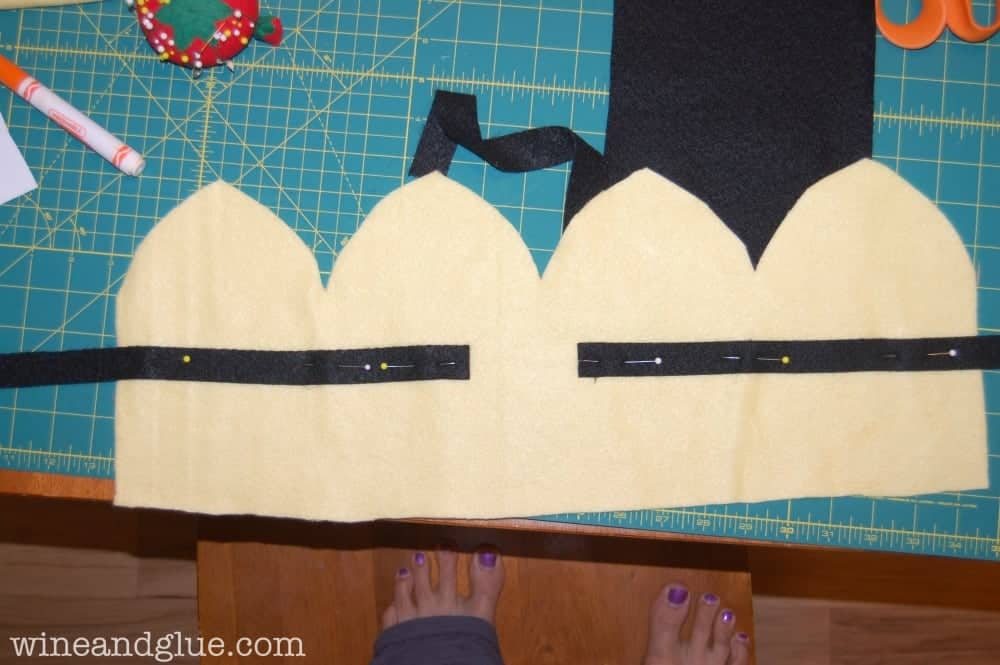 Tips for Finishing it Off
Before you sew your hat, you want to sew on your black strips and your white eyeball, but not the silver hoop. That way you don't have to worry about your seams for the hat sewing over the appliquéd eyeball.
Before you sew up your hat, you may want to add some black embroidery thread to the top of the hat (pin it so that it stick down into the hat when flipped inside out). You could also skip this part, minions can be bald, right?
Once you are finished sewing up your hat, add the sliver loop and the brown pupil.
You could always glue it all on with fabric glue, I just thought this might look a little nicer.
Then you just need a yellow long-sleeved shirt (which we didn't have so we dyed one) and some blue bib overalls.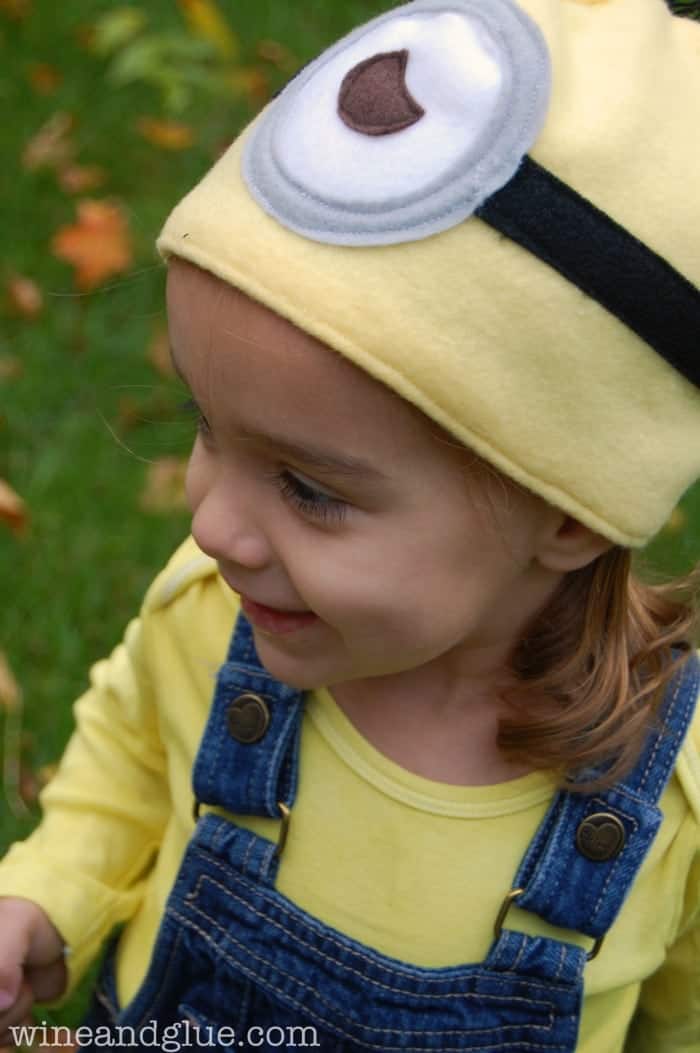 Other Easy Halloween Costumes
We have other easy Halloween costumes too! Tackle one of these simple projects next!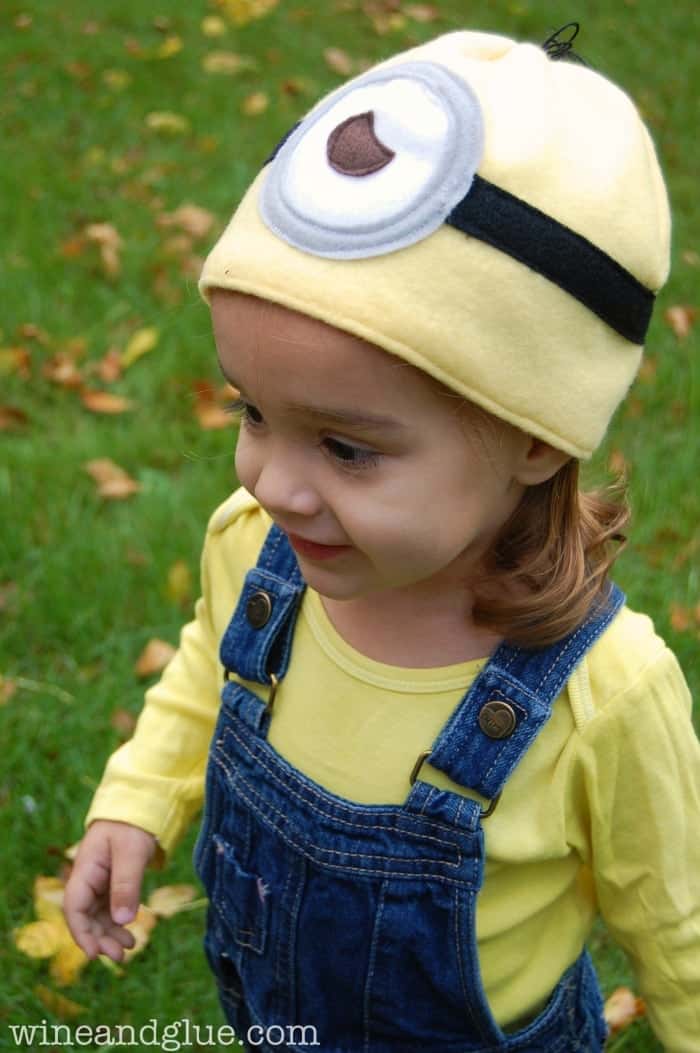 Halloween Treats
Don't let your little Minions go hungry! Make them some of these amazing Halloween treats to help celebrate.