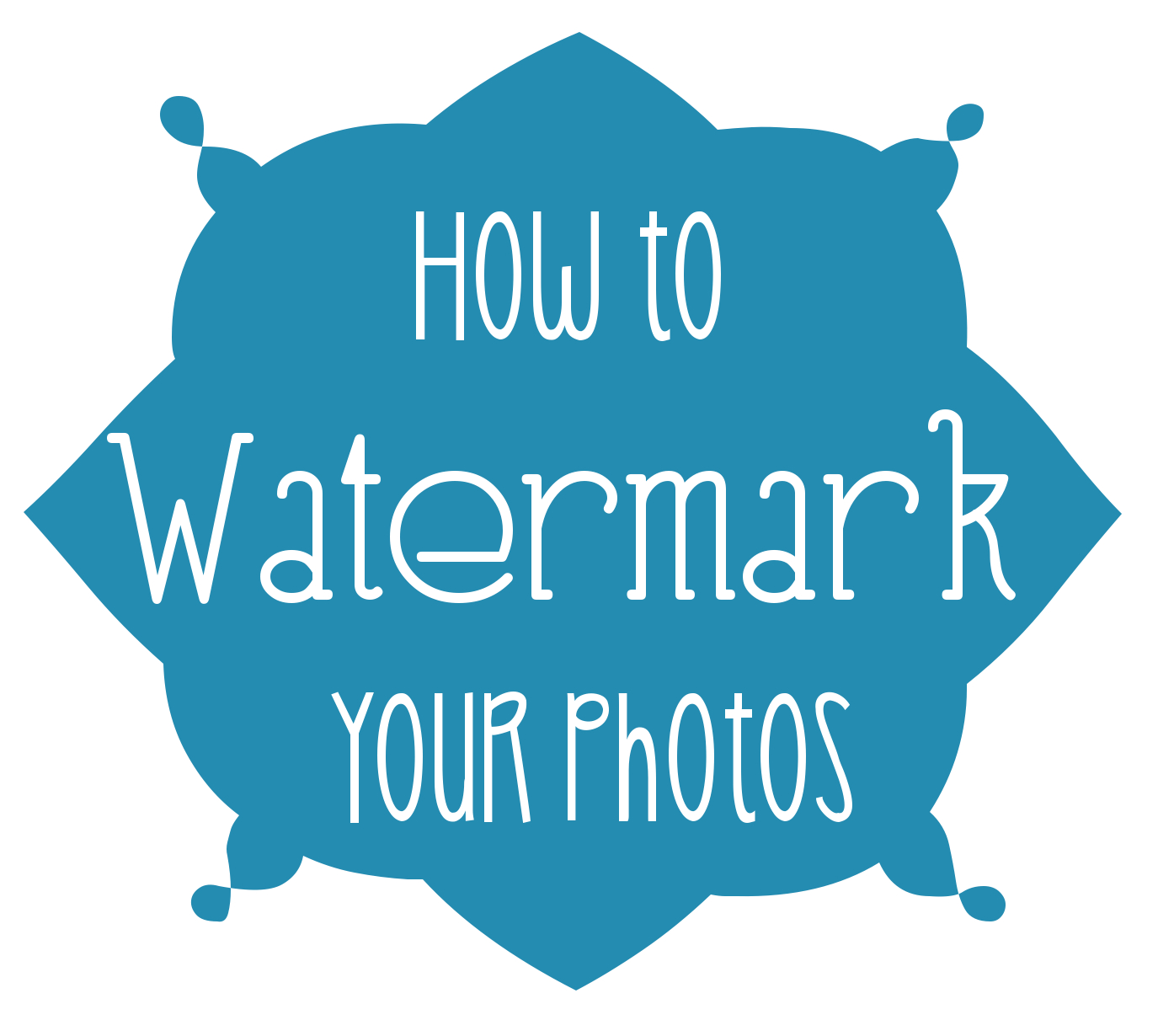 Anyone remember last month when I posted that
tutorial
about how to add your own watermark to photos using PicMonkey? Yeah . . . about two seconds after I posted that, PicMonkey changed things up on us and now adding your own overlay to photos is part of their members only package. I will say that I LOVE PicMonkey. They are by far the easiest photo editing site to use, and the fact that they have a hilarious monkey as part of their logo doesn't hurt their case any either. But I know that a lot of bloggers, myself included, don't make much (read: any) money blogging. And because of that, $5 a month is a lot to pay for photo editing services. My hope is that the cost comes down at some point, because I would love to still be able to use the awesome things they have to offer.
But until then, I will be going a different route, and I thought you might like to also.
If you have a .png file for a watermark and need a new site to use it so you can easily watermark your pictures, head over to
Pixlr.com
 (and if you don't have a watermark, I would love to
make one for you
!). Here's how you add a watermark once you get there (and if you don't have a watermark file and don't want to invest in one, at the bottom is a tutorial on how to just add words in Pixlr).
1. Go to
Pixlr.com
and click on "Open Pixlr express (Efficient).
2. Click on "Browse" to upload the photo you want to watermark.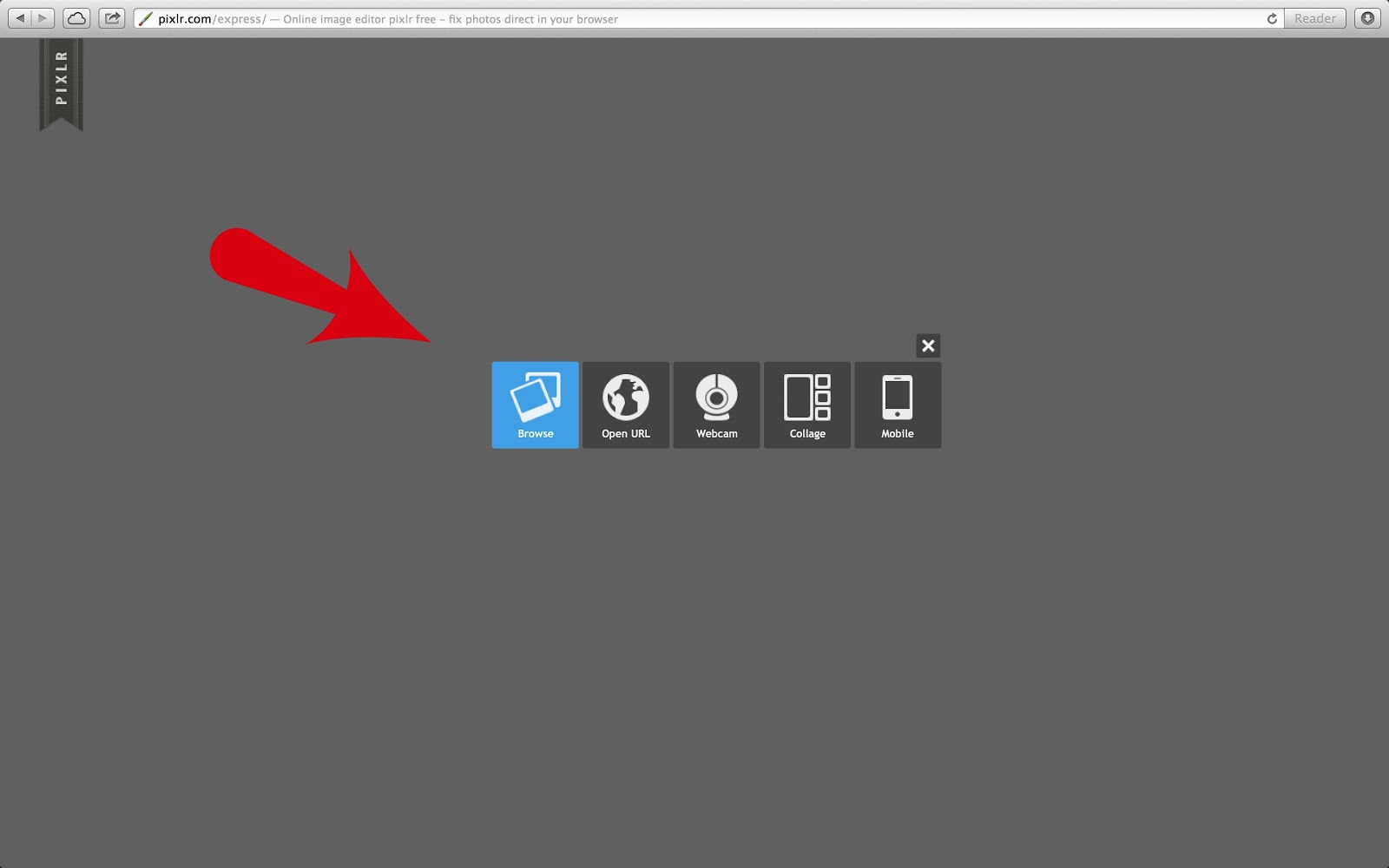 3. Click on "Adjustment"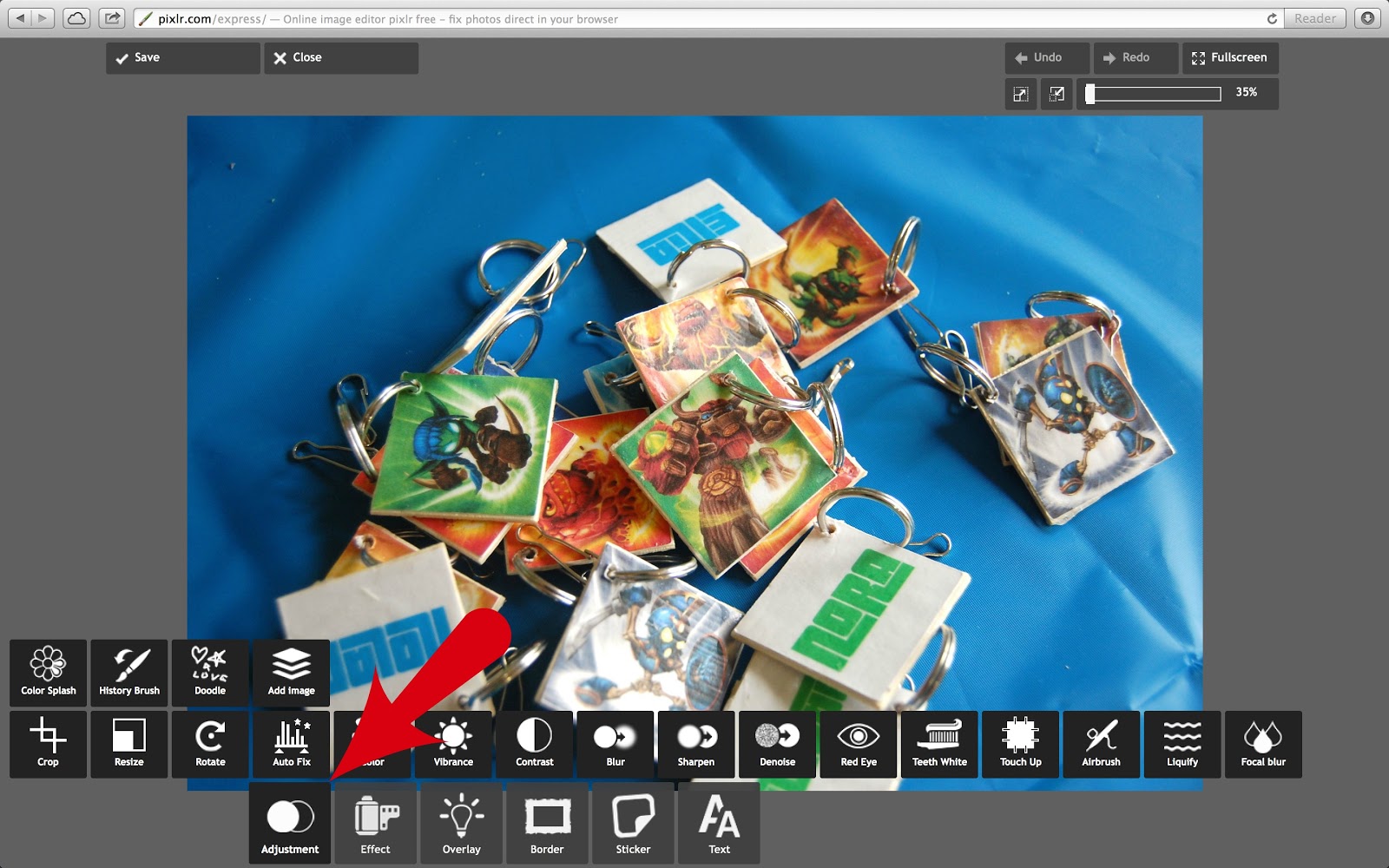 4. Click on "Add Image"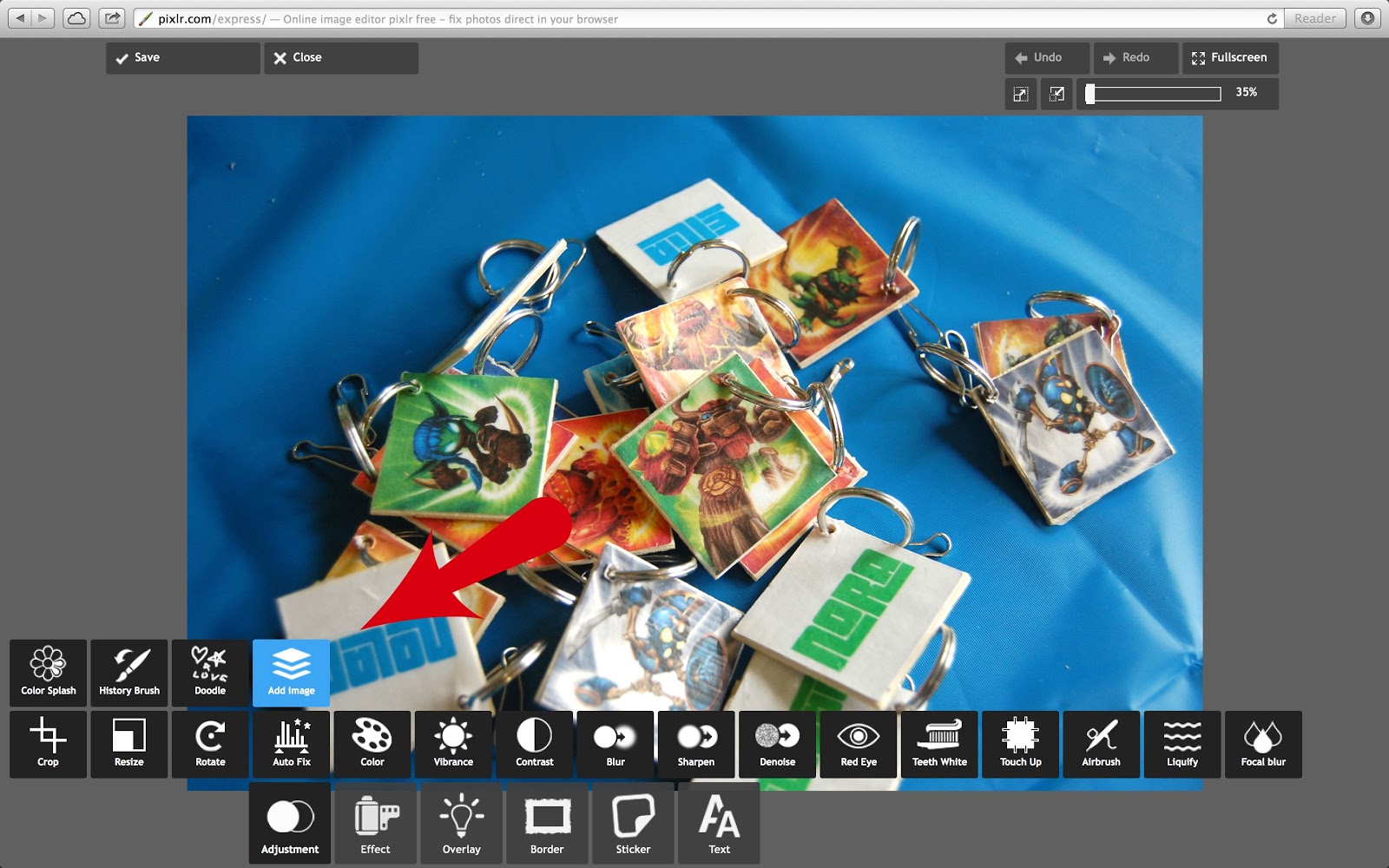 5. Click on "Browse." A menu will pop up with all your files. Click on where you have saved your watermark (or other .png file!).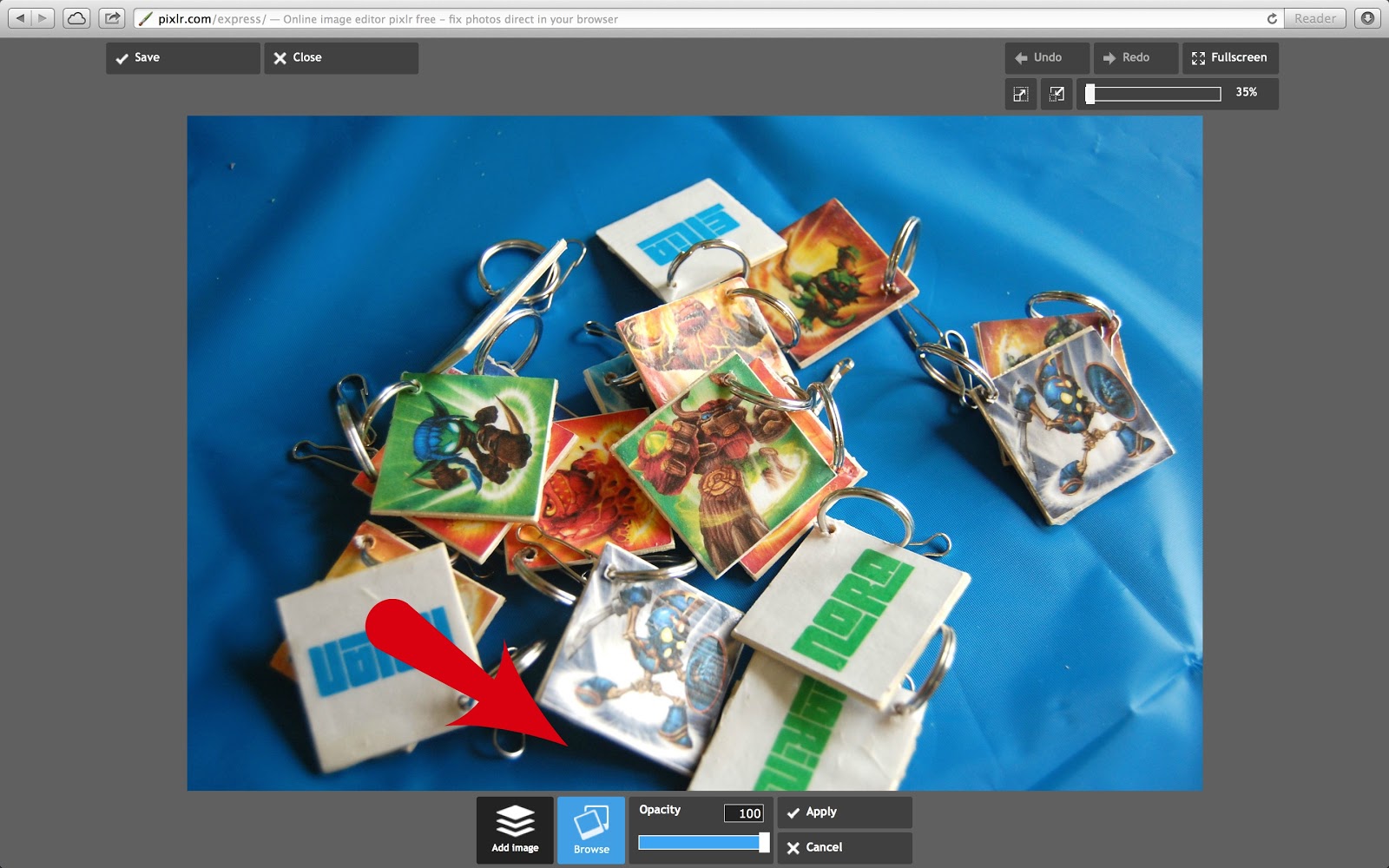 6. And just like magic, your watermark is on your photo!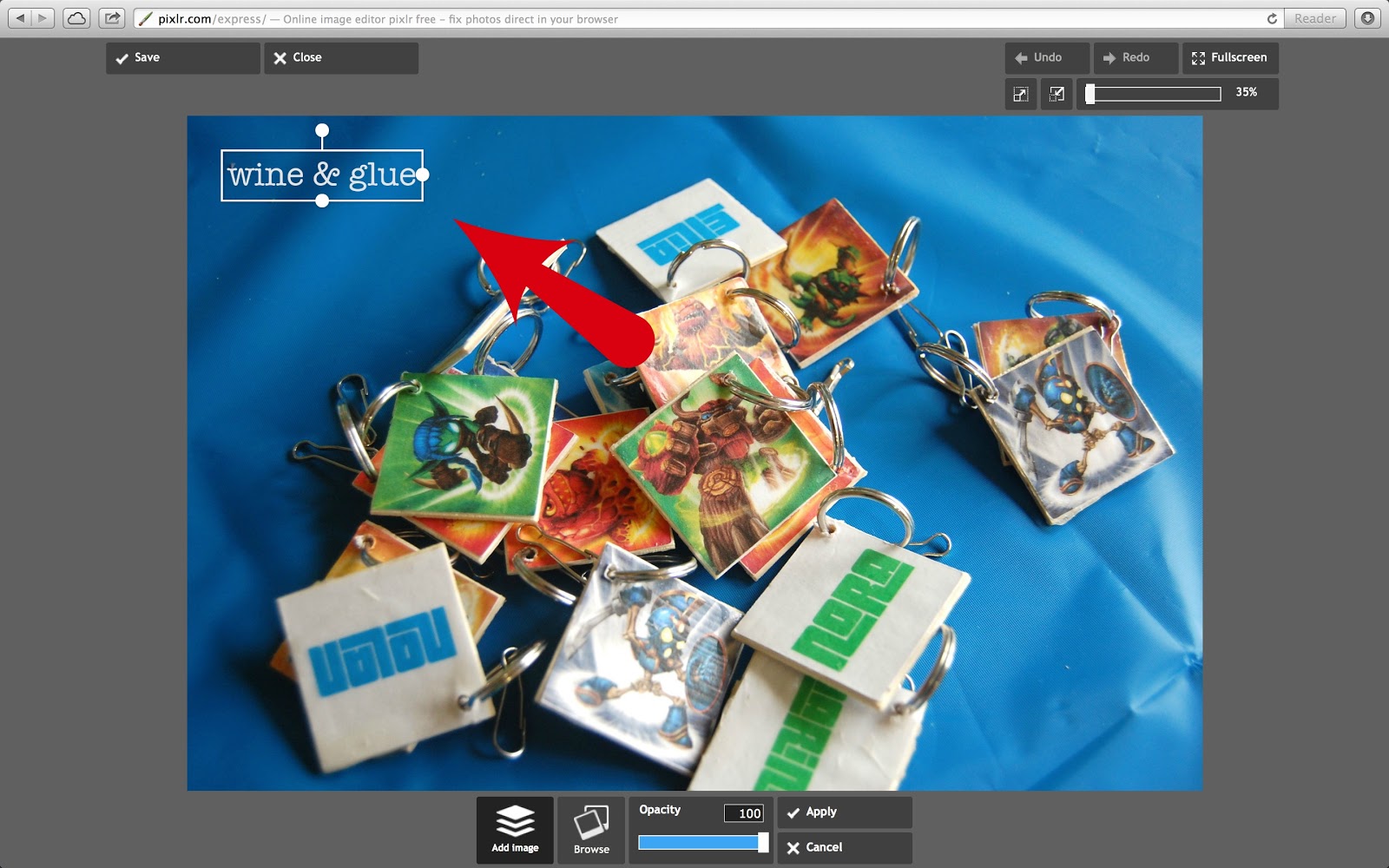 7. Now you can adjust the opacity at the bottom center of your screen to make it a little more transparent.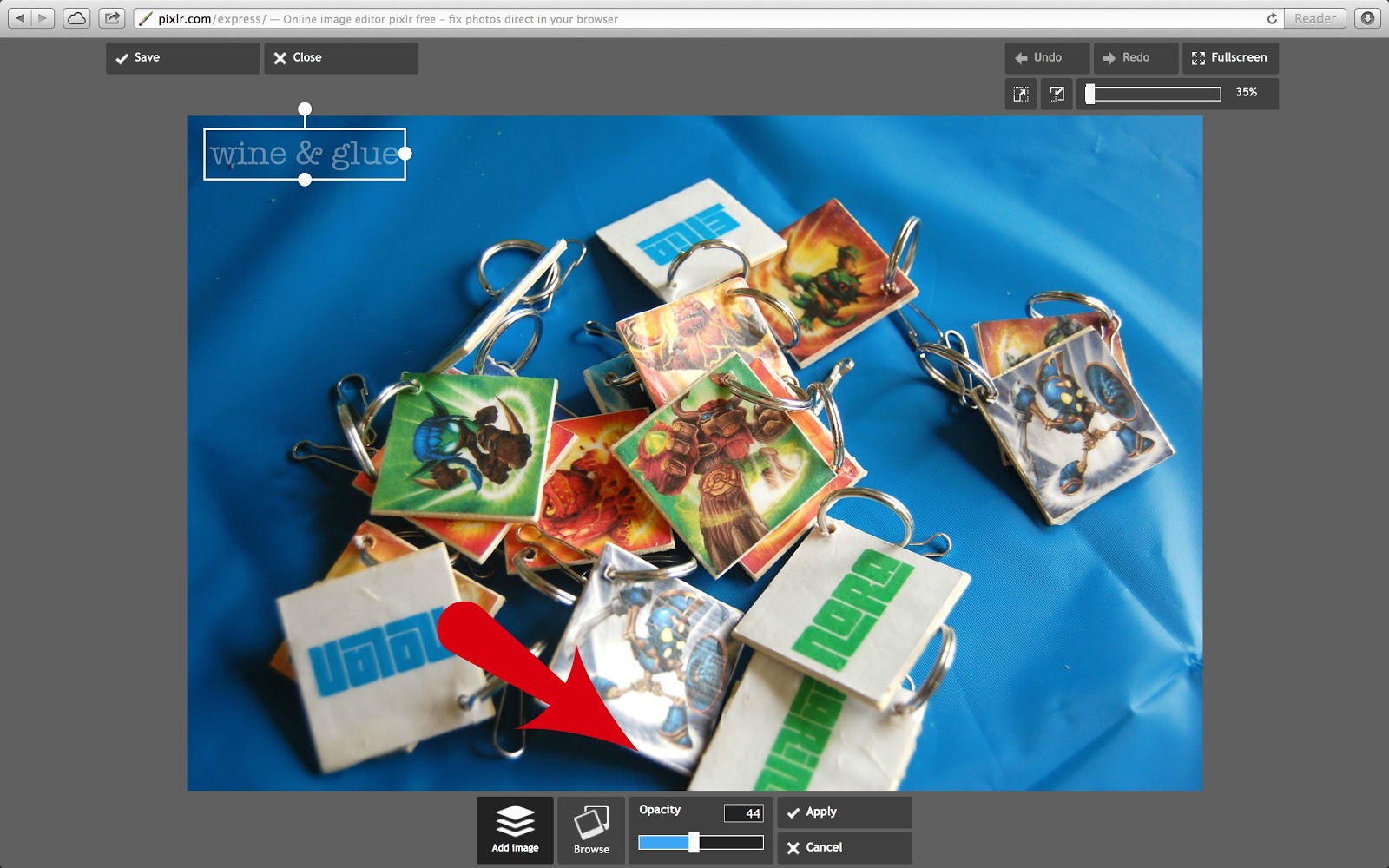 8. Once you have it how you want it, and where you want it, save it to your computer.
Okay, now lets say that you don't have a watermark file and you just want to write the name of your blog on your photo. Follow steps 1 and 2 above to upload a photo.
1. Click on the button with the "A."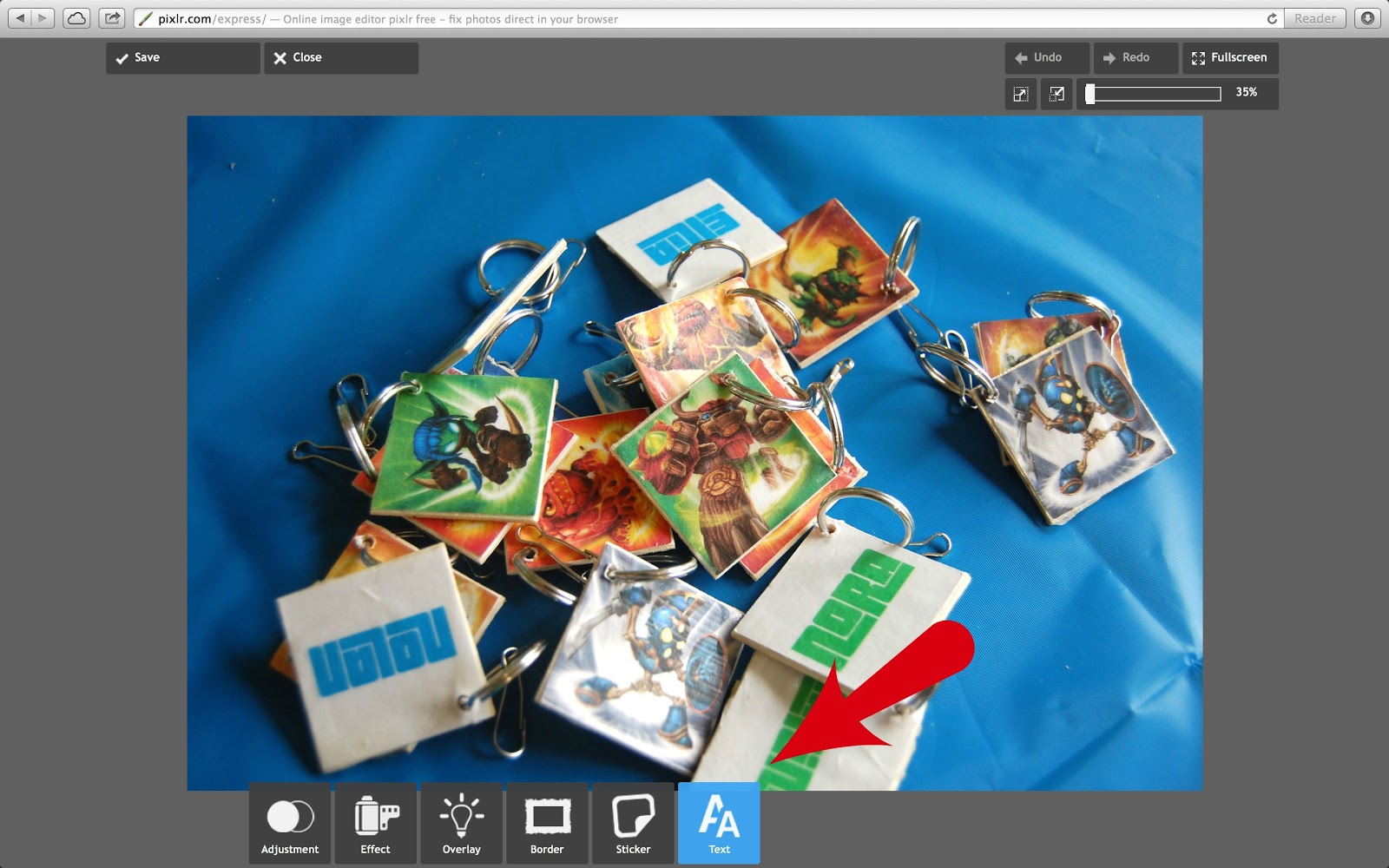 2. Pick what type of font you would like to use.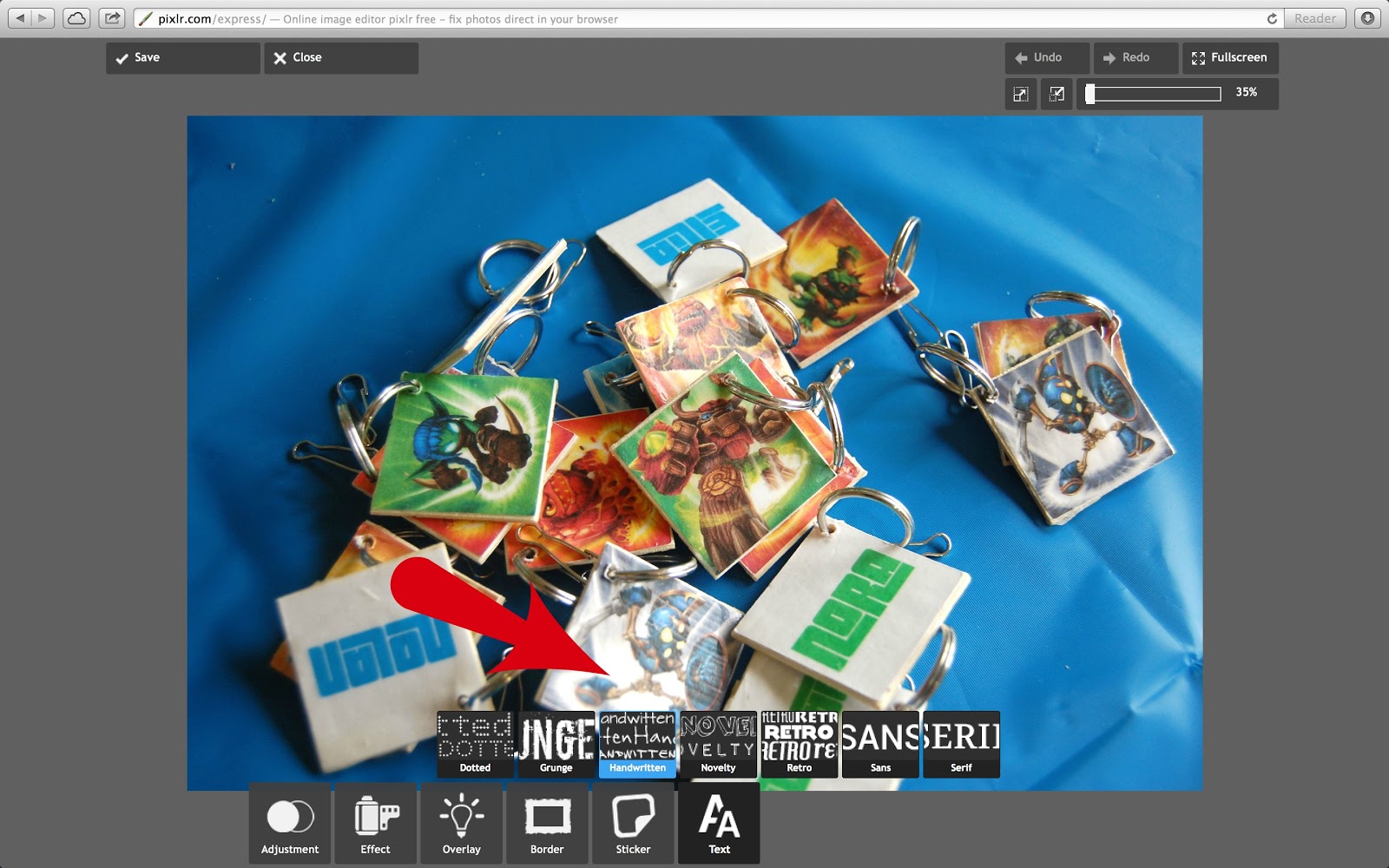 3. Type the text you would like to add in the black box at the bottom left of you screen.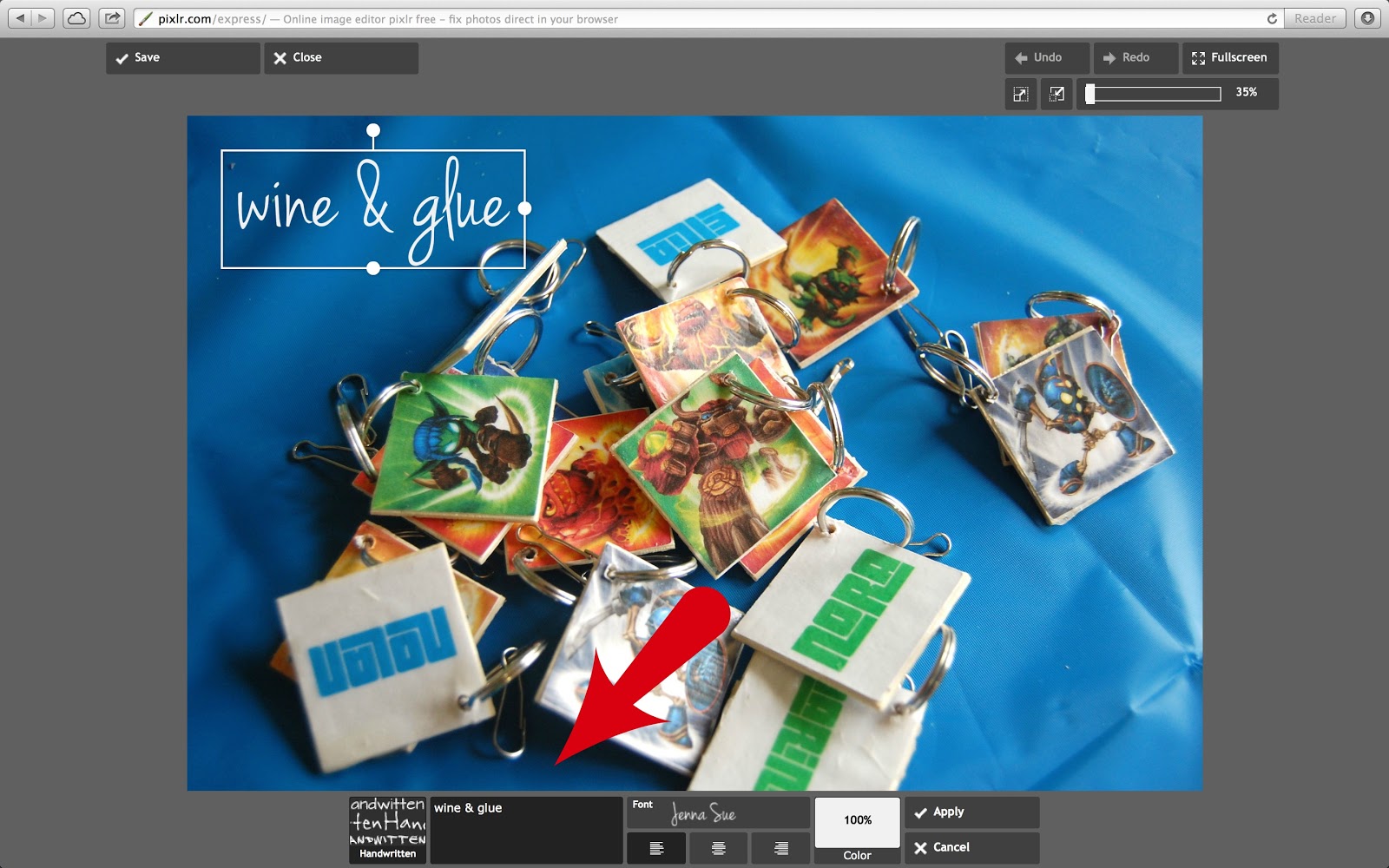 4. Then you can change the color,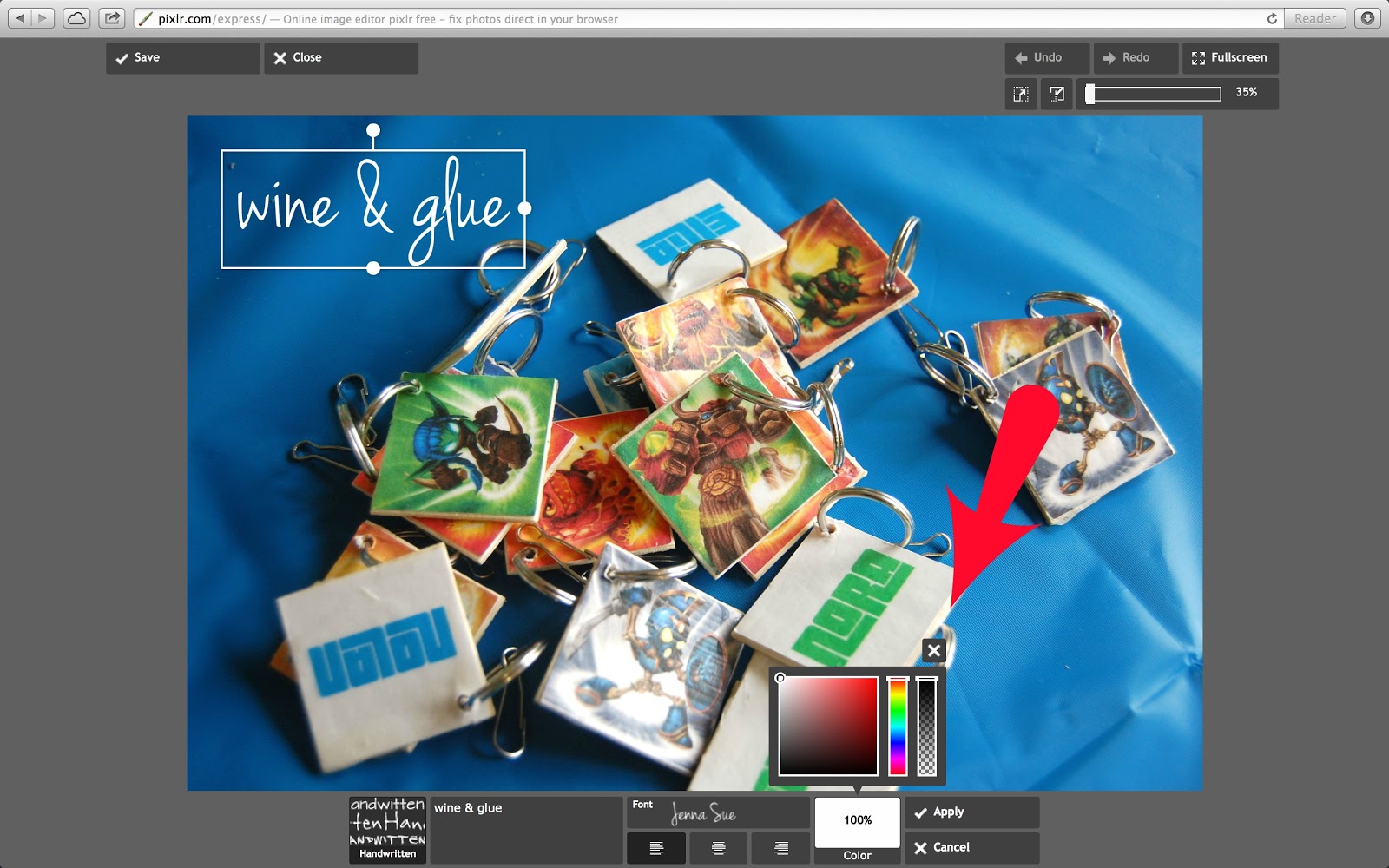 5. And the size. And then click Save!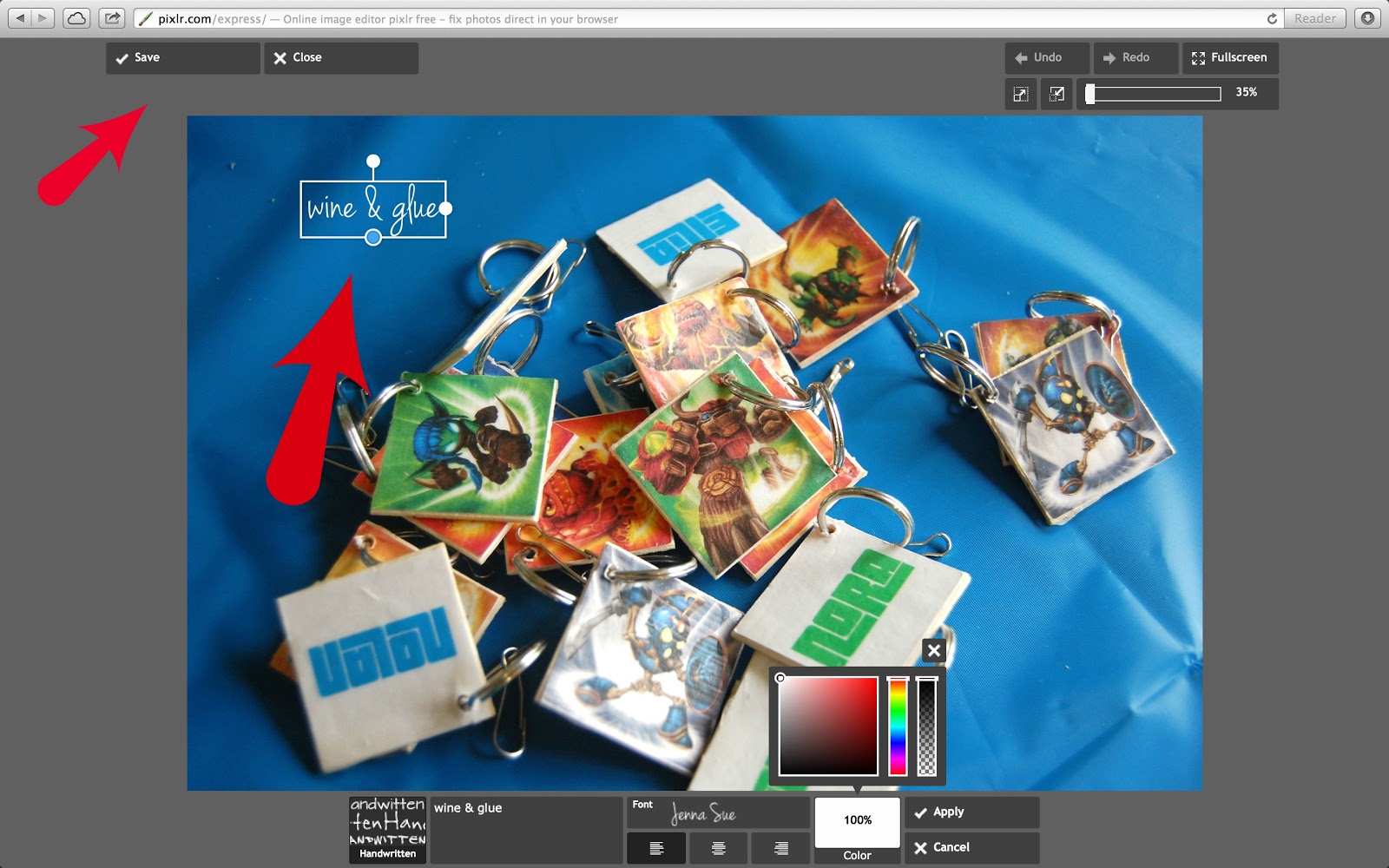 SaveSave