This Pizza Stuffed Chicken is such a fun twist on an ordinary baked chicken dinner and would be super easy to switch up with all of your favorite pizza toppings!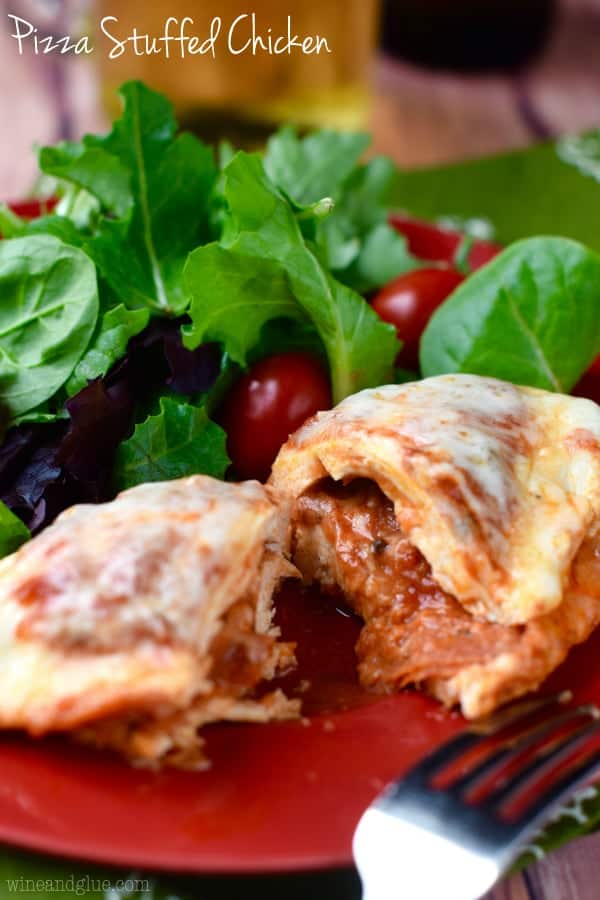 This Pizza Stuffed Chicken is awesome! It is easy to make, and totally customizable – just stuff it with your favorite pizza toppings!
You start by butterflying the chicken breasts, you want to do them all at once so that you don't have to wash your hands sixty-hundred times in between adding toppings.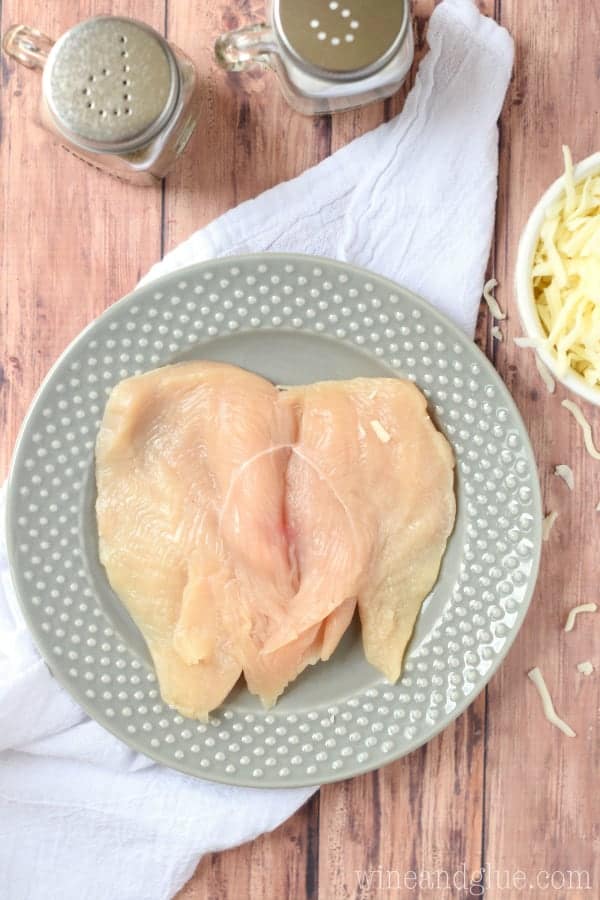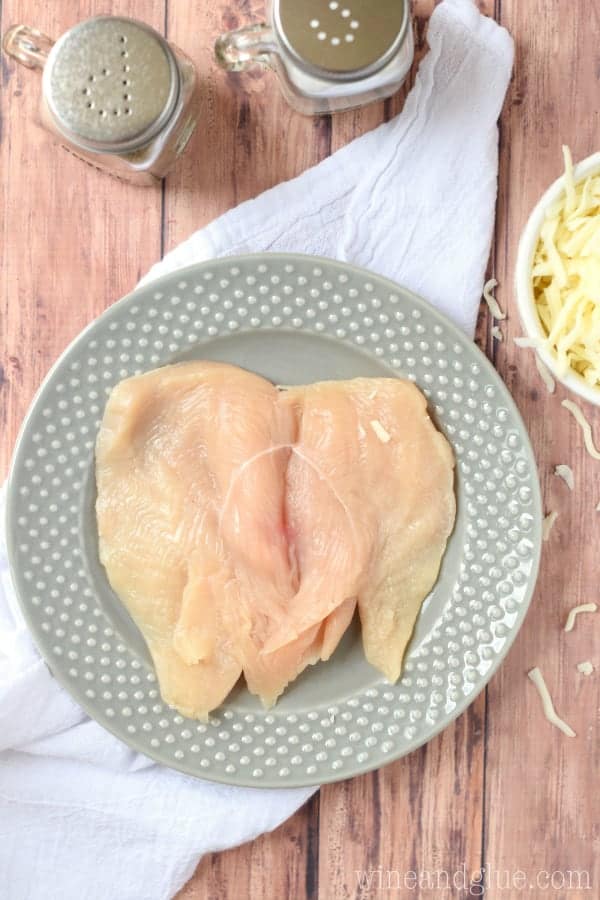 Add a little salt and pepper.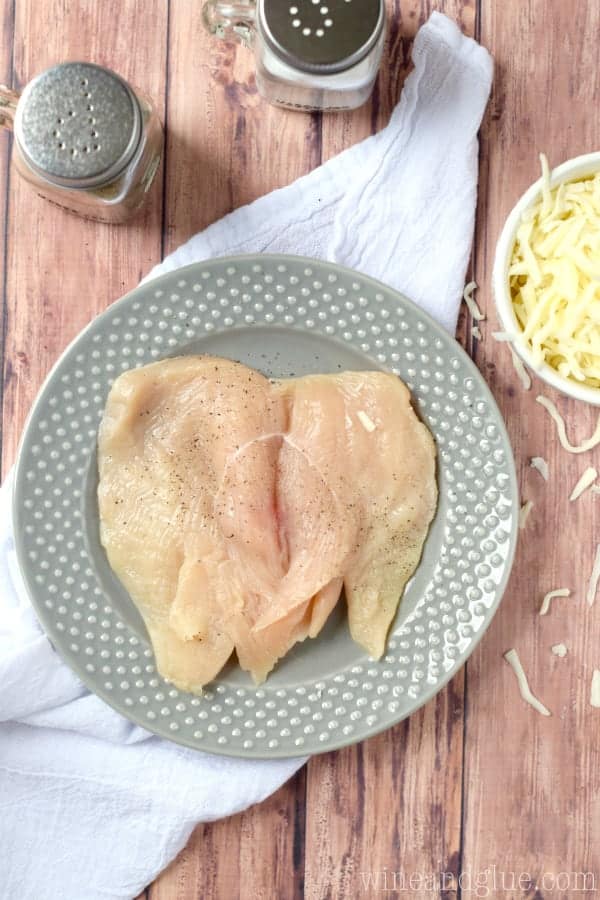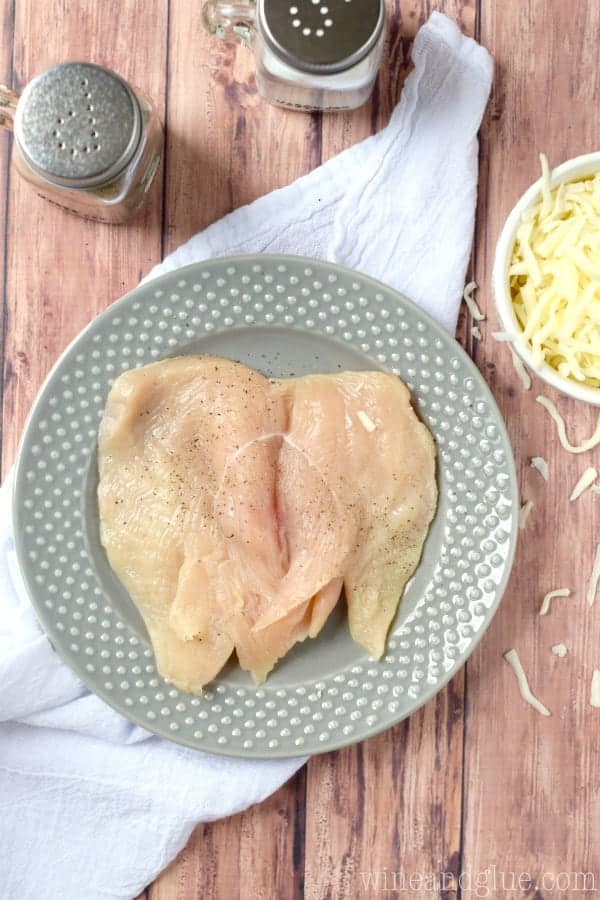 Add a spoonful of your favorite pizza sauce – about a tablespoon or two – just eyeball it.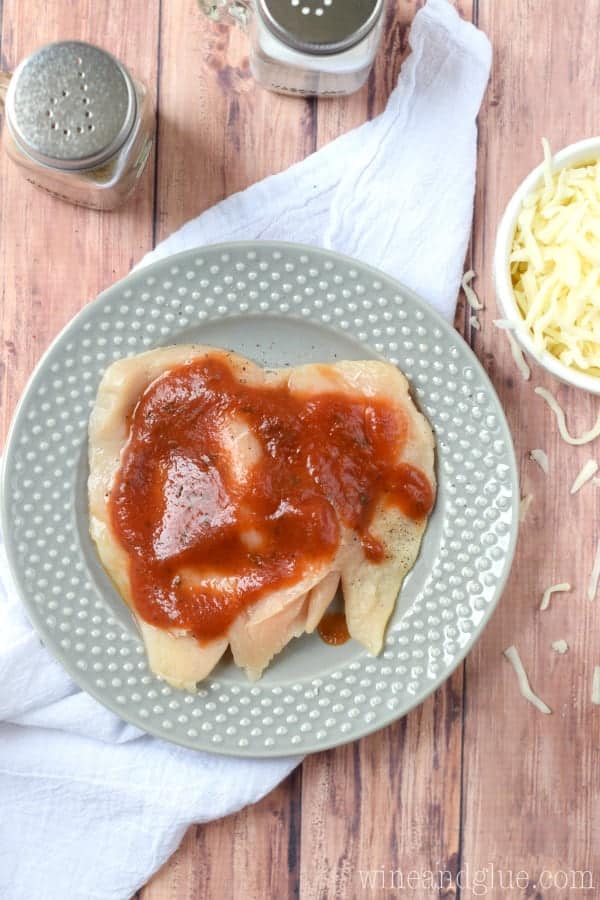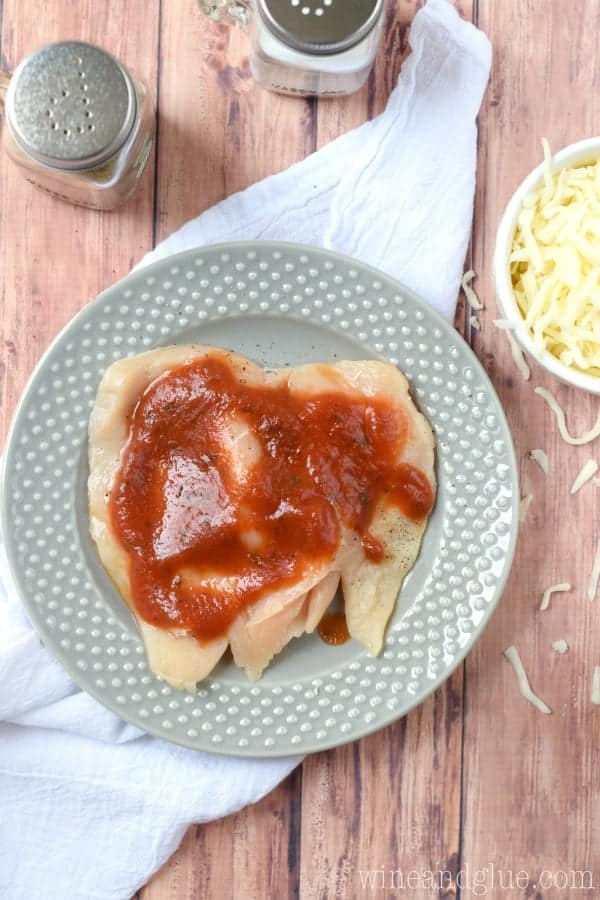 Add some cheese, about 1/4 cup.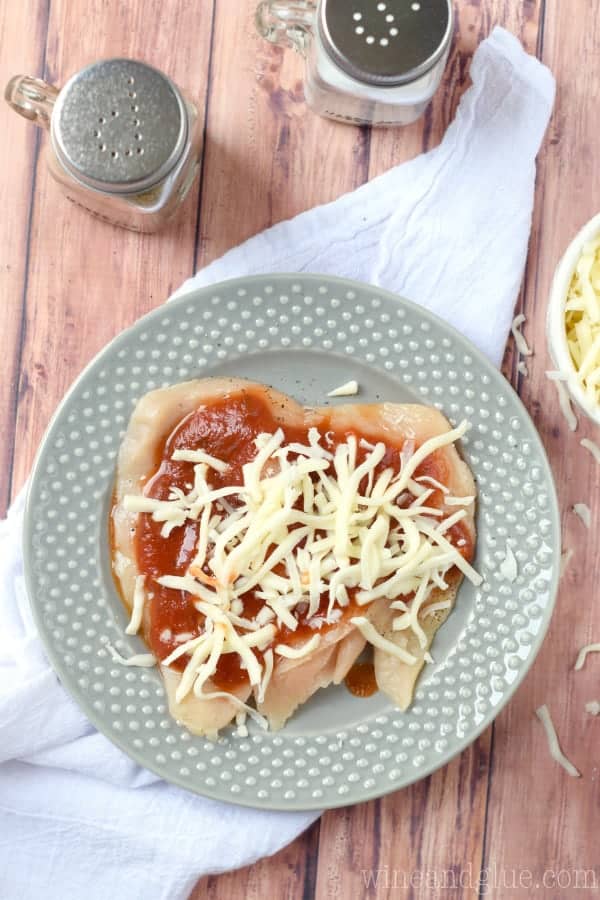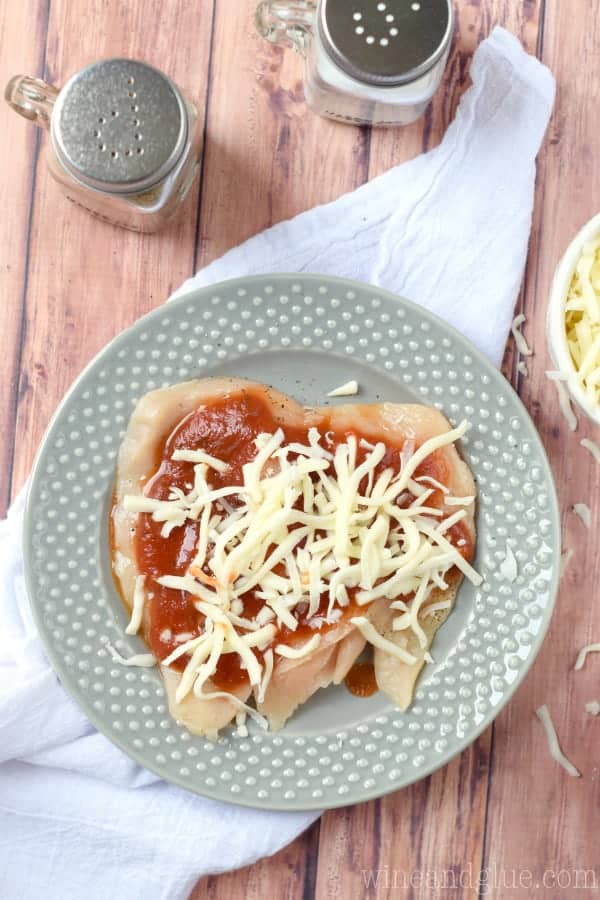 Then add your pizza toppings!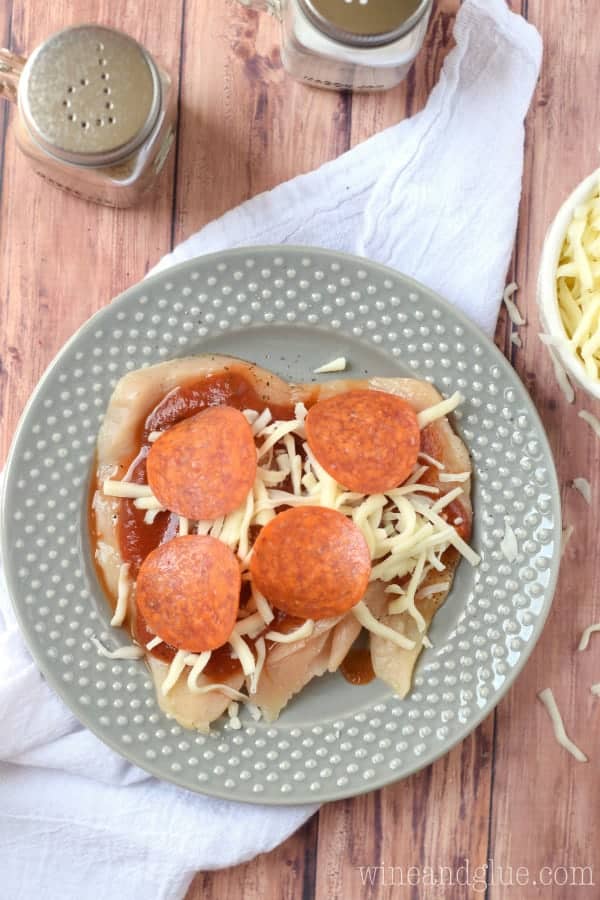 Fold the chicken breast over, and secure it closed with toothpicks.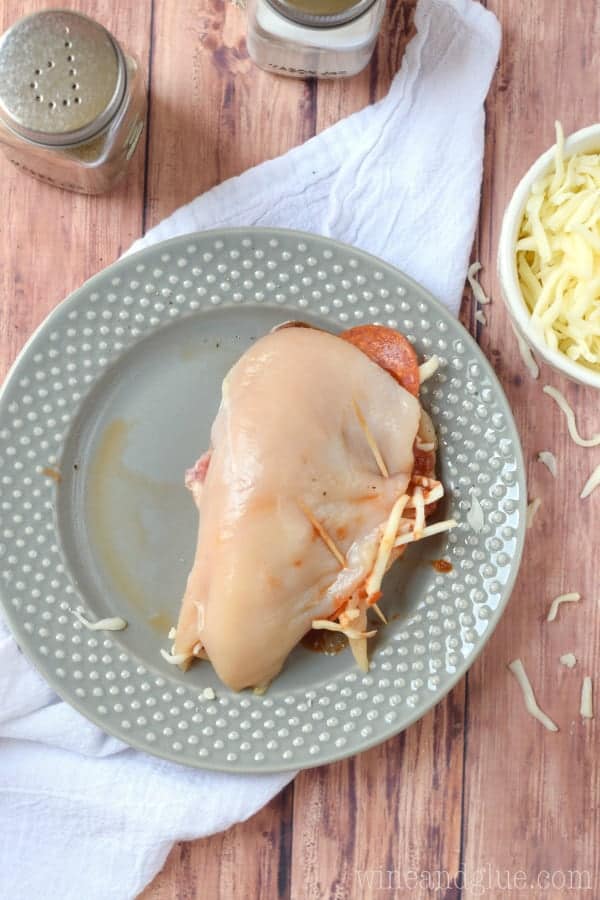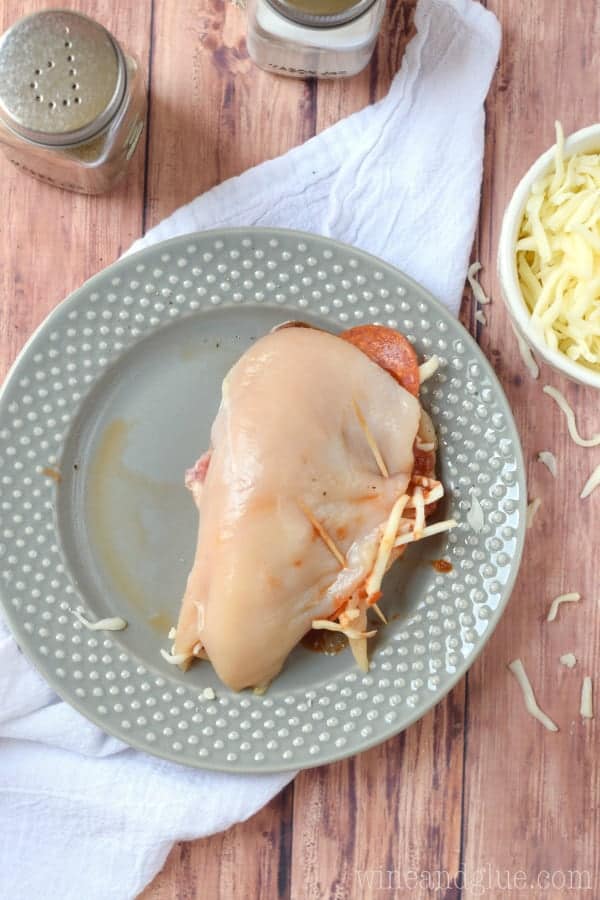 Put it in a baking dish lined with more pizza sauce, top each chicken breast with a little more cheese, cover with foil and bake for about 40 minutes! Easy peesey.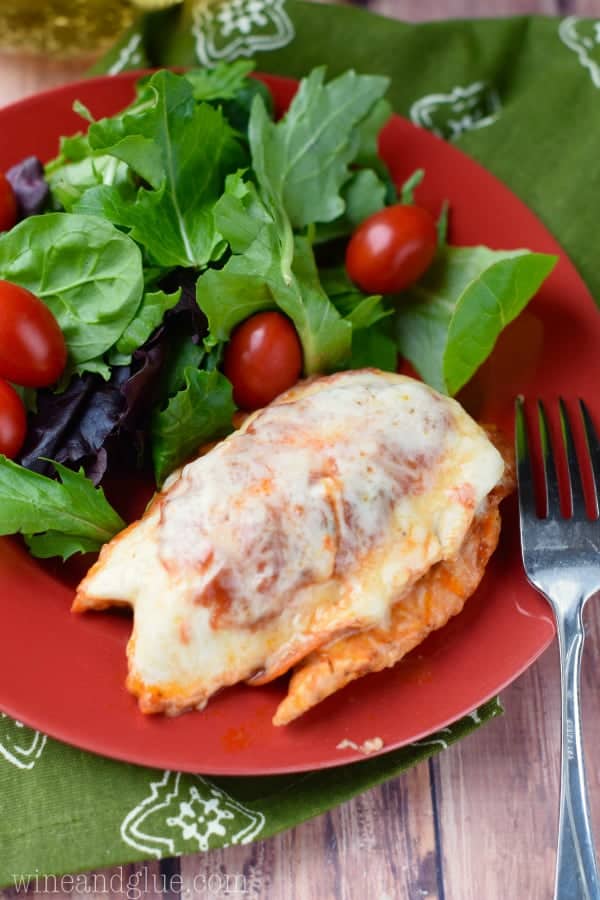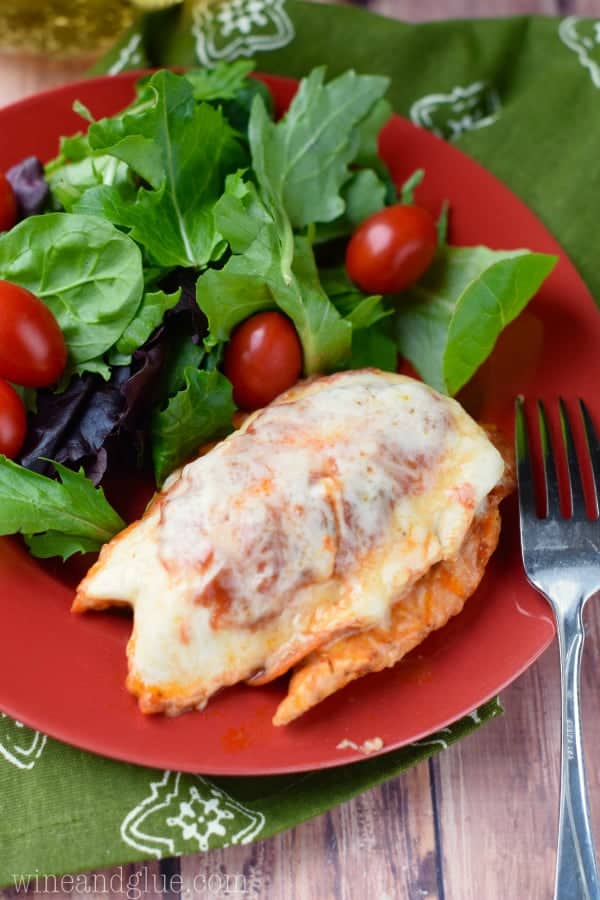 When we make them, we put toothpicks in different parts of the chicken to mark which one has which toppings inside of it.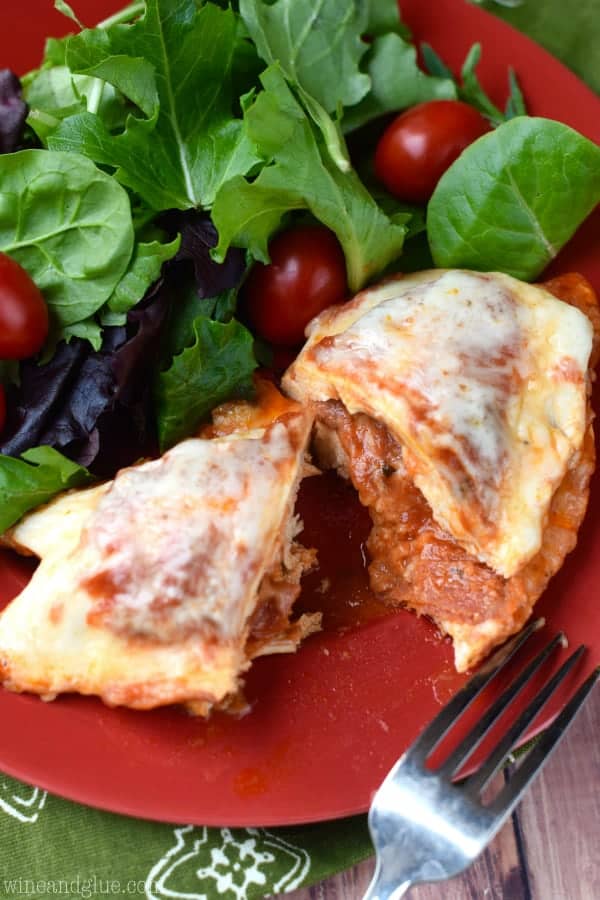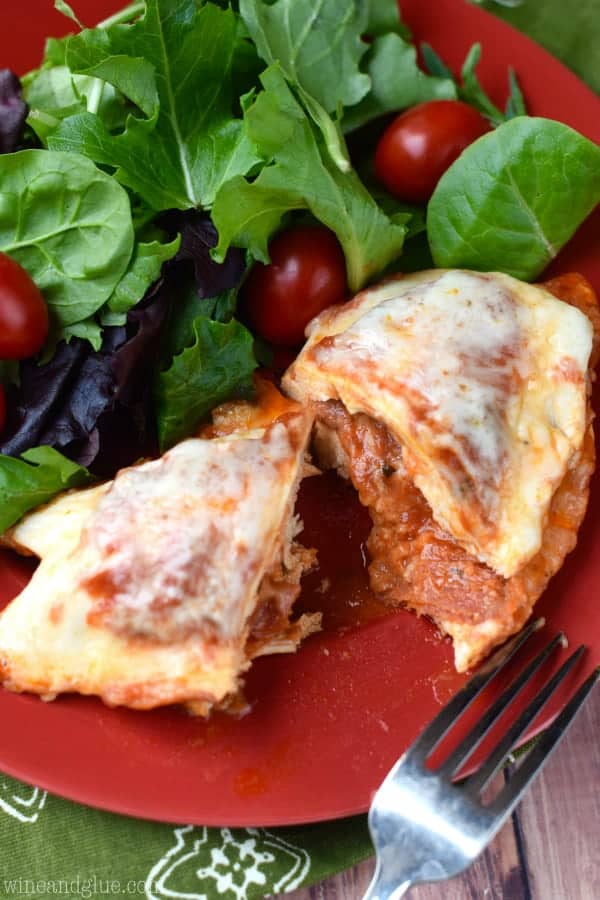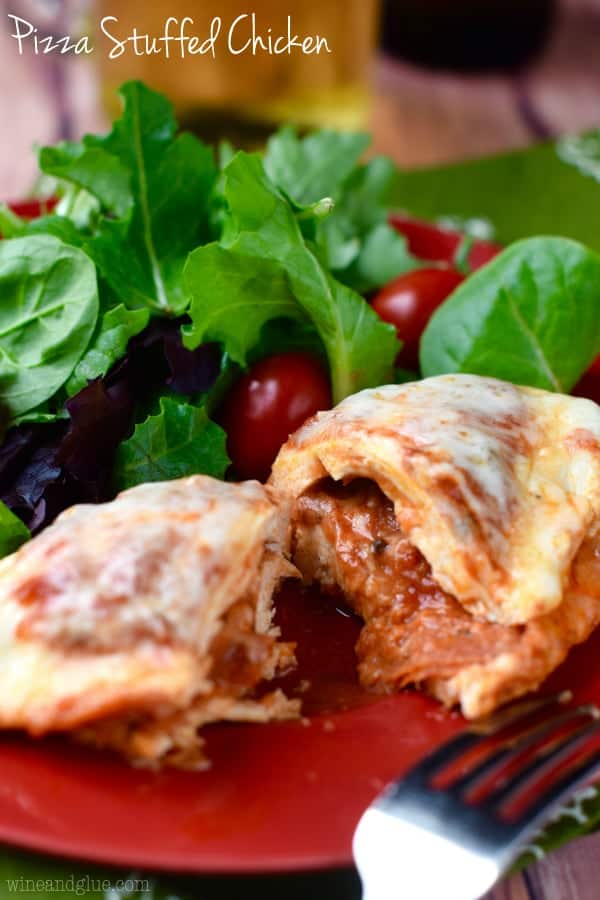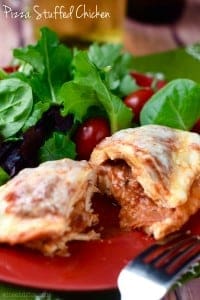 Pizza Stuffed Chicken
Ingredients
4

chicken breasts

2

cups

mozzarella cheese

1

cup

pizza sauce

pepperoni or your favorite pizza toppings

salt and pepper
Instructions
Preheat your oven to 375 degrees. Spray a 9 by 13 inch glass baking dish with cooking spray and pour a enough pizza sauce in the bottom to completely cover it. Set dish aside.

Cut each of the four chicken breasts in half, not going all the way through, butterflying them. (See photo above.)

Sprinkle each with salt and pepper. Put 1 to 2 TBSPs of pizza sauce on top of each piece of chicken. Top with 1/4 cup of mozzarella cheese each. Then top each one with your favorite pizza toppings.

Fold the chicken back over and secure closed with two toothpicks.

Place the four stuffed chicken breasts in the prepared pan. Top each piece of chicken with a little more sauce and 1/4 cup mozzarella cheese. Cover the pan with aluminum foil and bake for 40 minutes or until the chicken is completely cooked through.

Remove the chicken from the oven, transfer to plates, and remove toothpicks.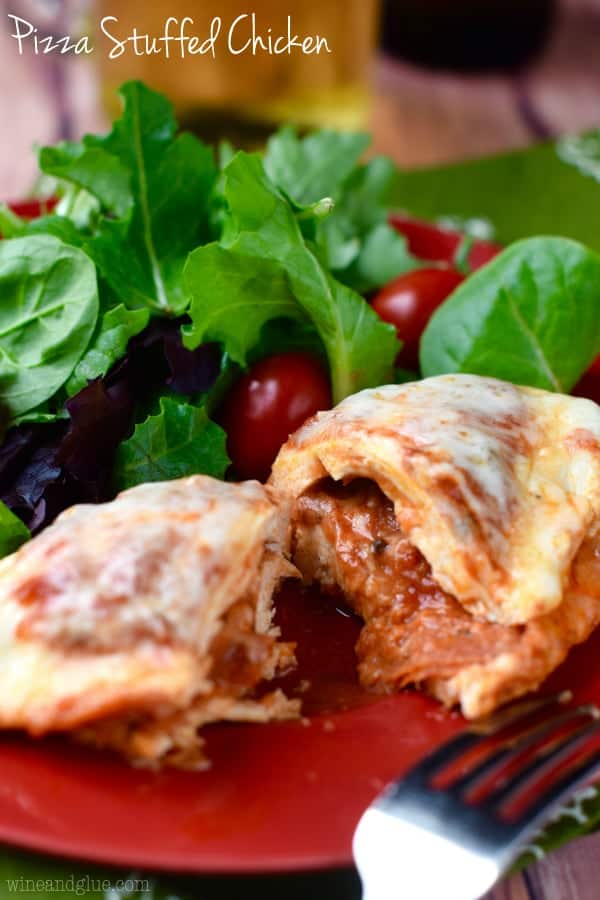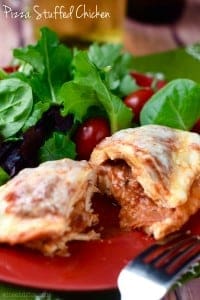 did you make this
Pizza Stuffed Chicken
Looking for more delicious chicken dinners?
Chicken Pot Pie Crescent Braid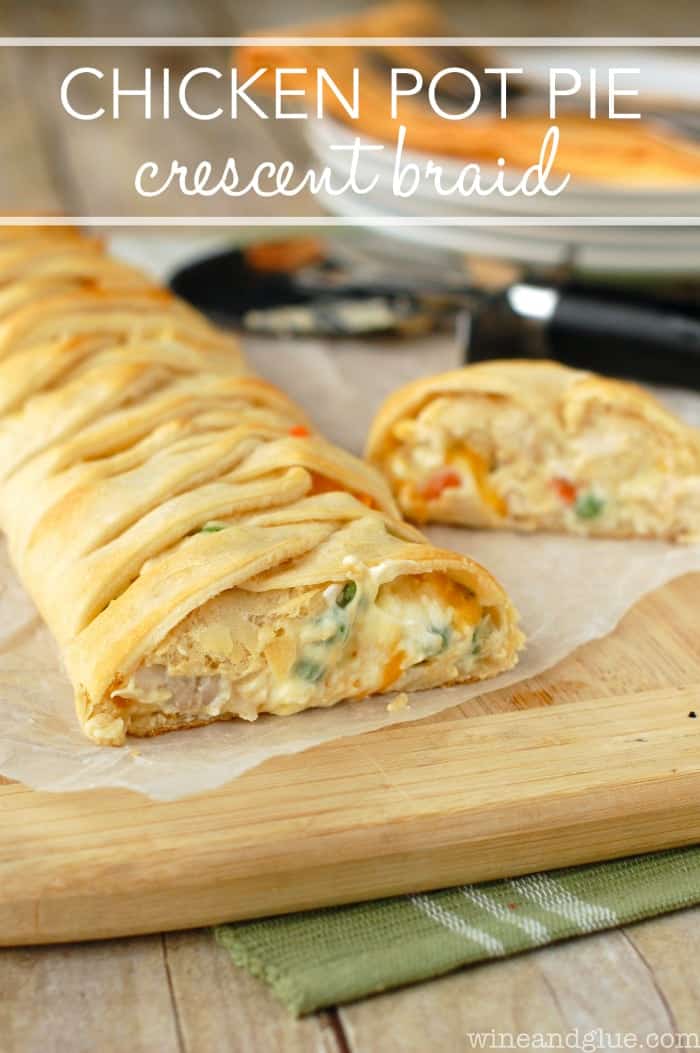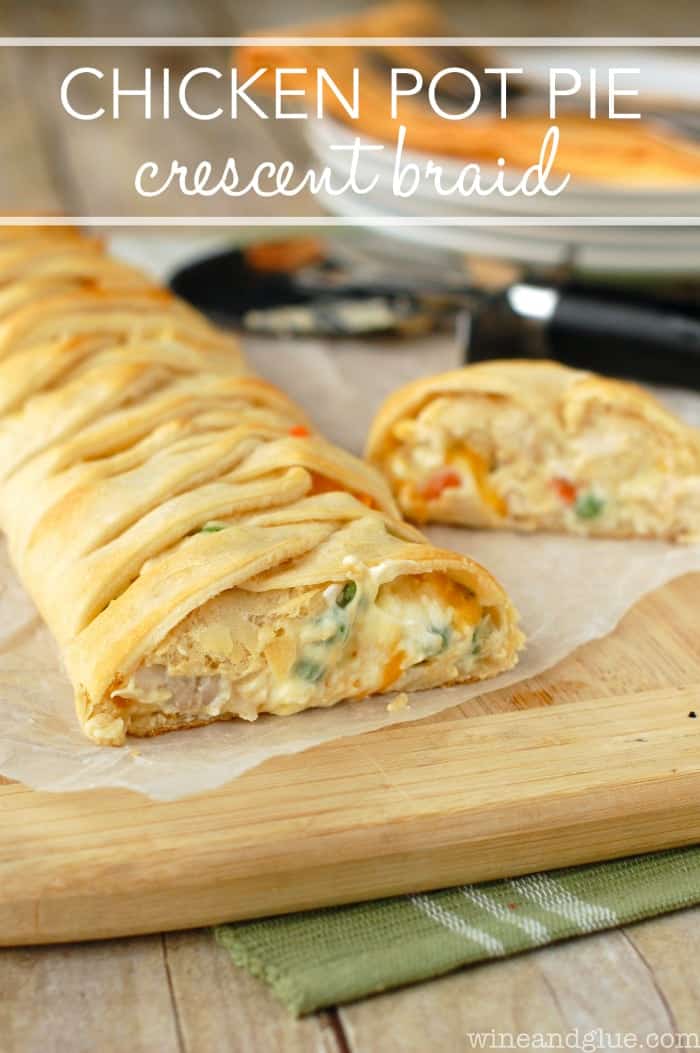 Greek Stuffed Chicken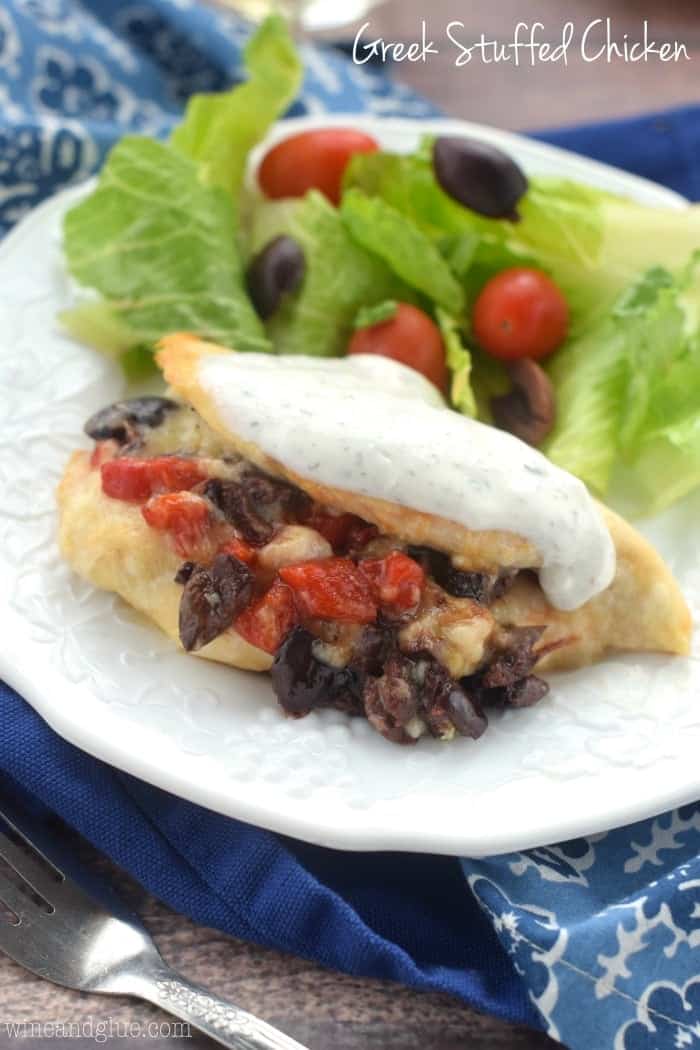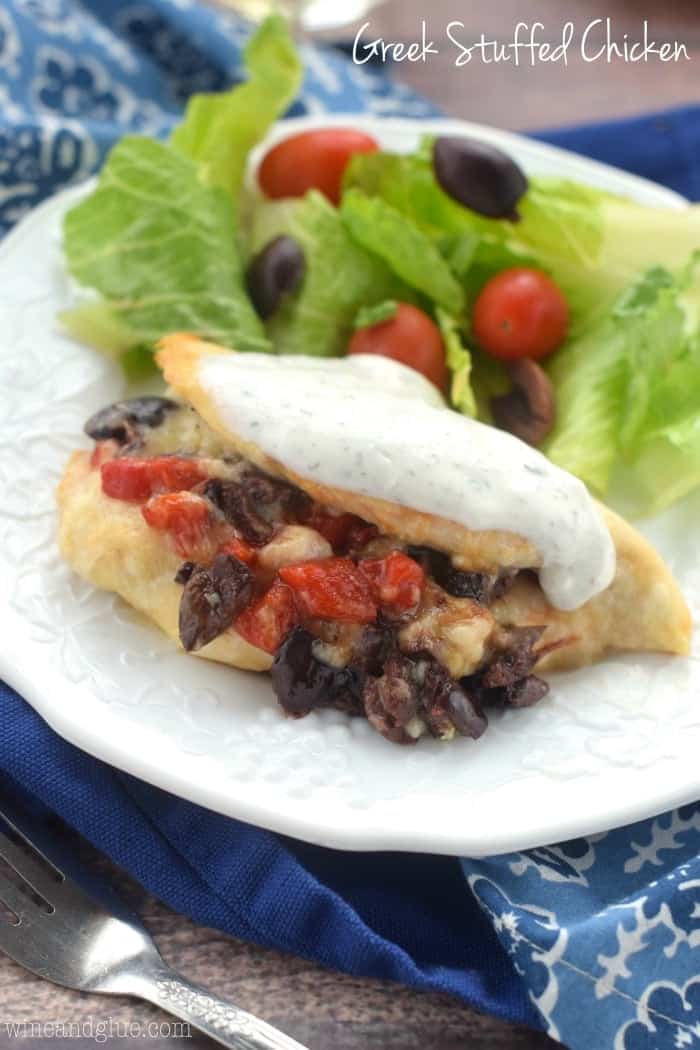 Teriyaki Chicken Fried Rice